Keto Gingerbread Chaffles are the Perfect Holiday Treat
Looking for the perfect Christmas treat? These keto gingerbread chaffles are it!
If you've been craving gingerbread, these keto gingerbread chaffles are for you!
It doesn't get any better than having gingerbread for breakfast. These chaffles taste like a sweetly spiced mash-up between gingerbread cookies and cake! Top them with butter, whipped cream, and cinnamon for the ultimate indulgence. 🤤
The best part about these chaffles is that while they taste just like the traditional holiday treat, they only have 1.7 grams of net carbs per serving and a whopping 9 grams of protein! Happy dance! 💃🏼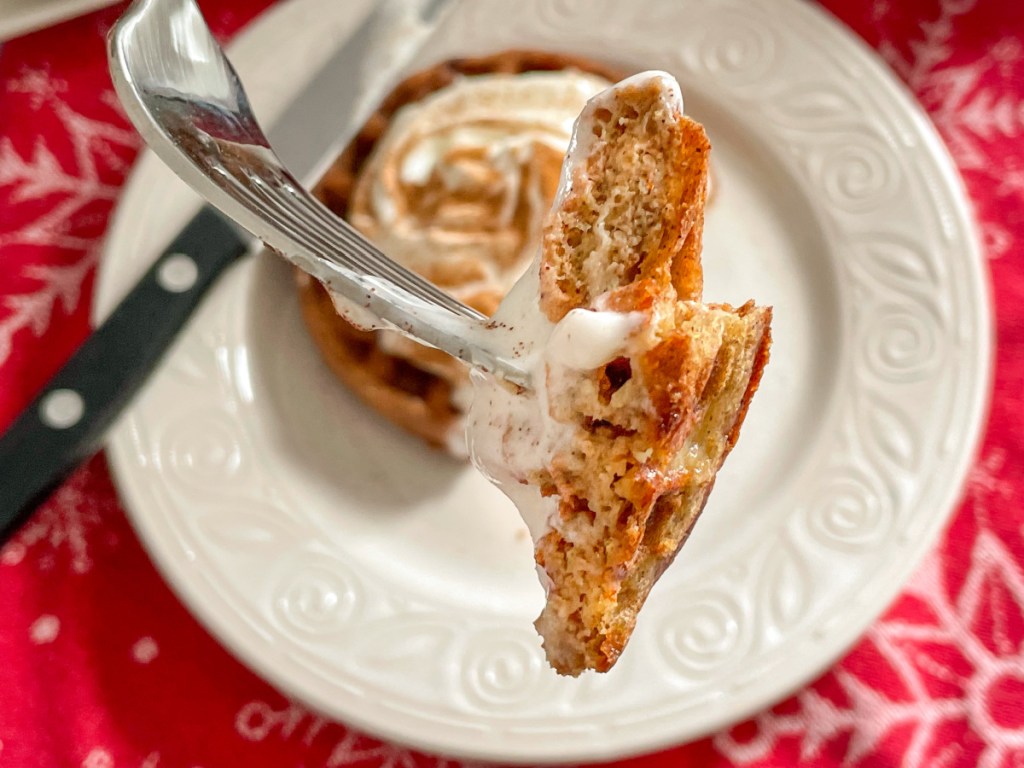 Chaffles make a quick and easy breakfast, snack, or dessert!
One of the best things about chaffles is how simple they are to make! For the basic chaffle recipe, all you need is a mini waffle maker, shredded cheese, and eggs. Check out all of our different chaffle recipes for more inspiration.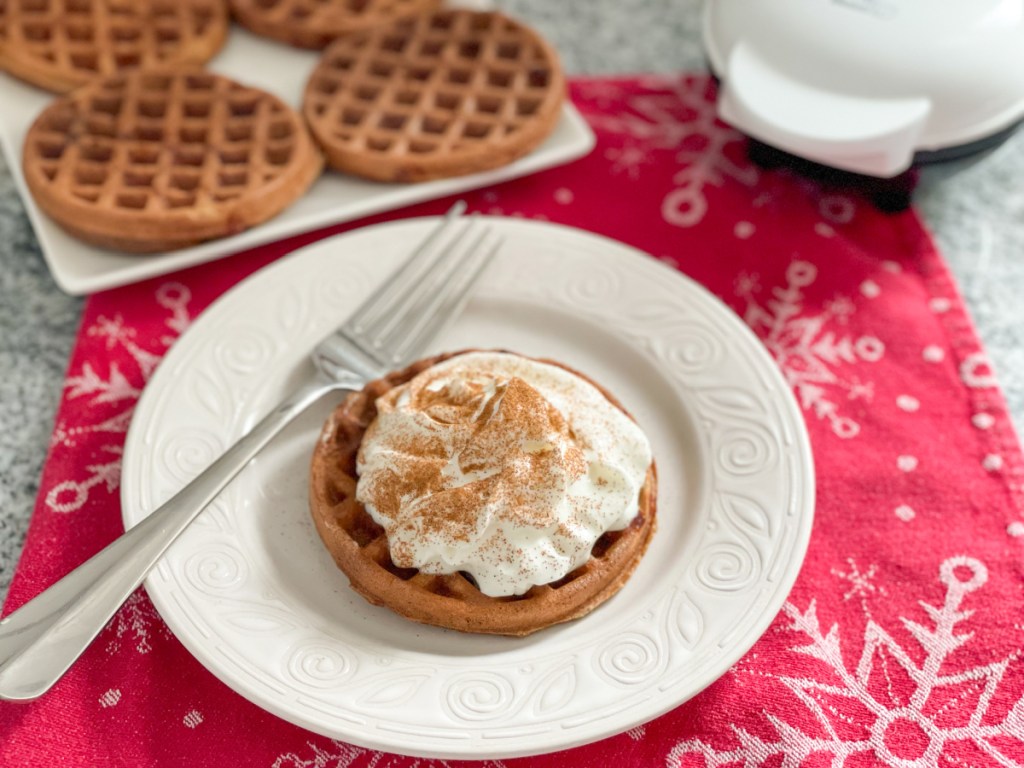 This recipe for keto gingerbread chaffles follows the basic chaffle recipe with a few add-ins. It has almond flour, keto brown sweetener (I use brown Swerve), ground ginger, cinnamon, cloves, vanilla, baking powder, and salt.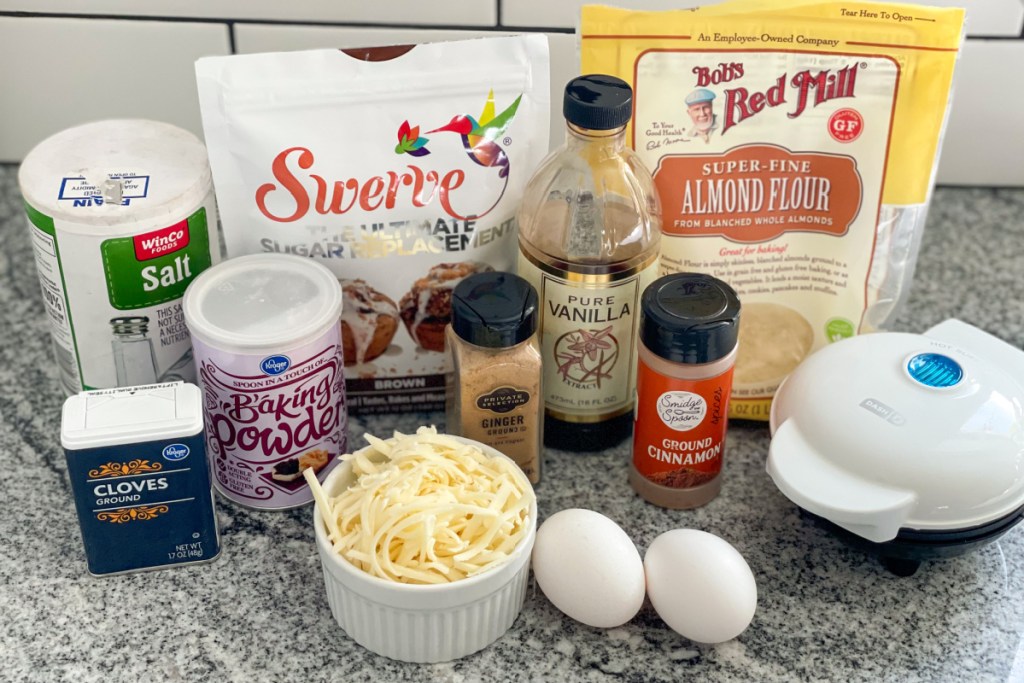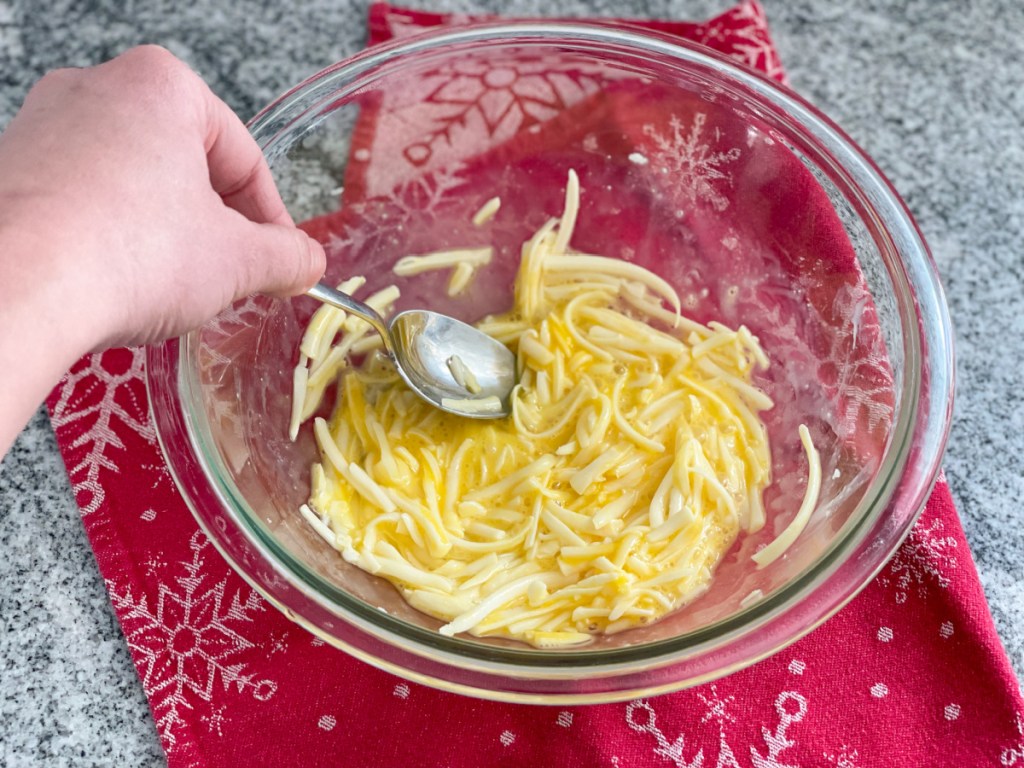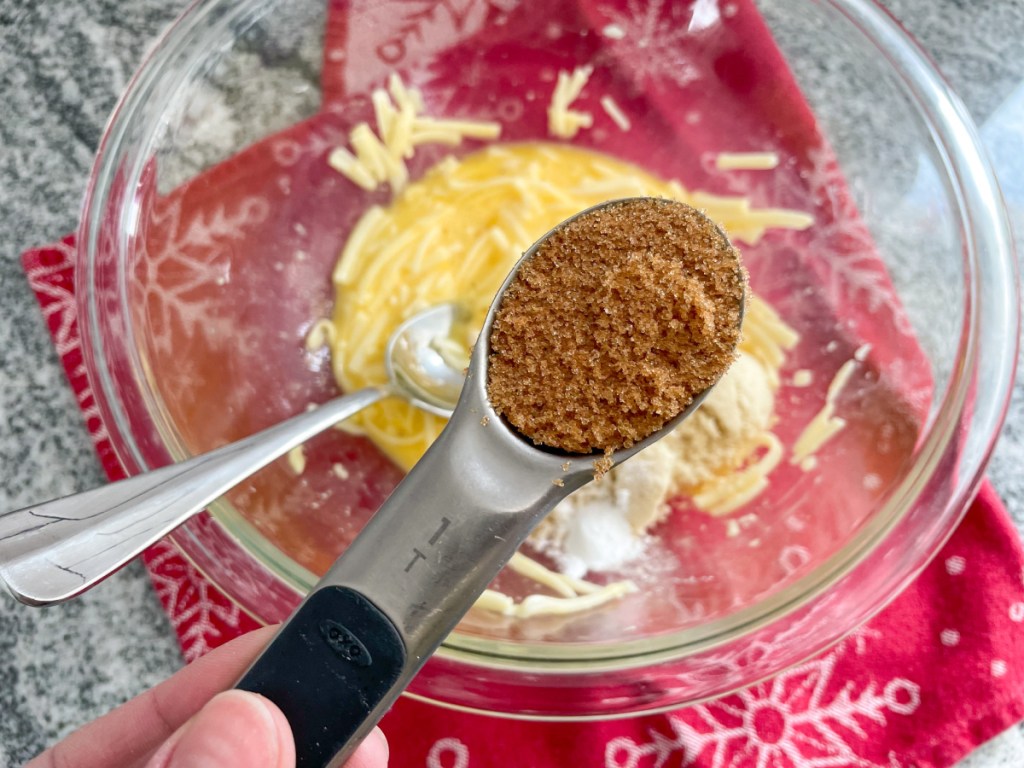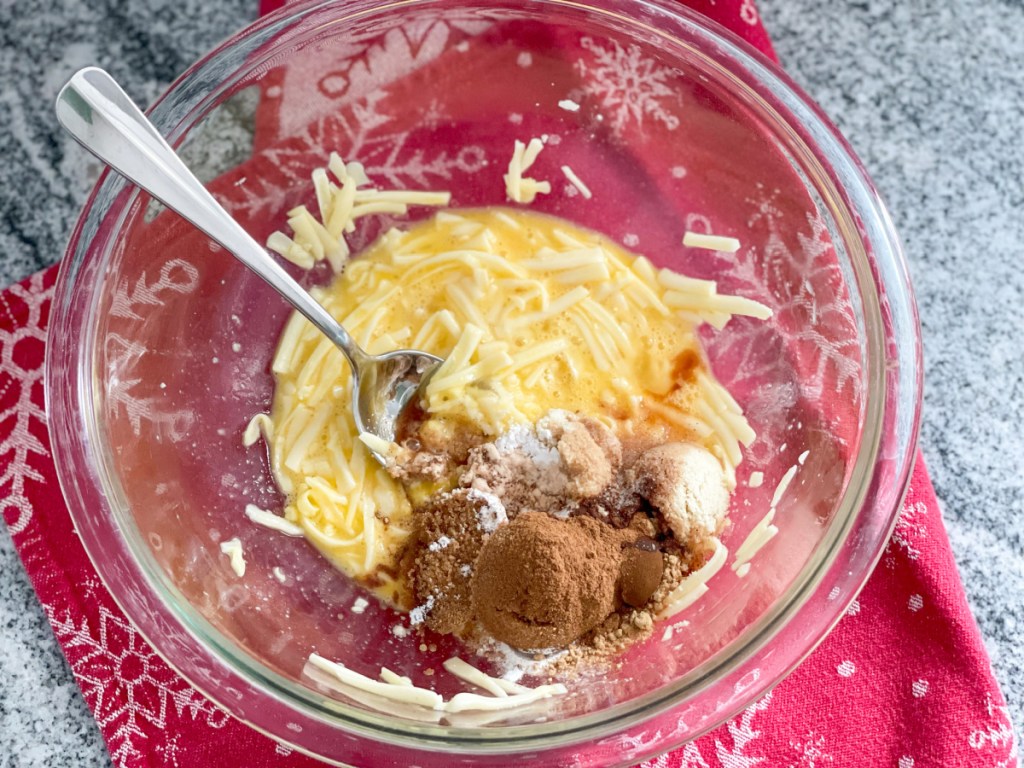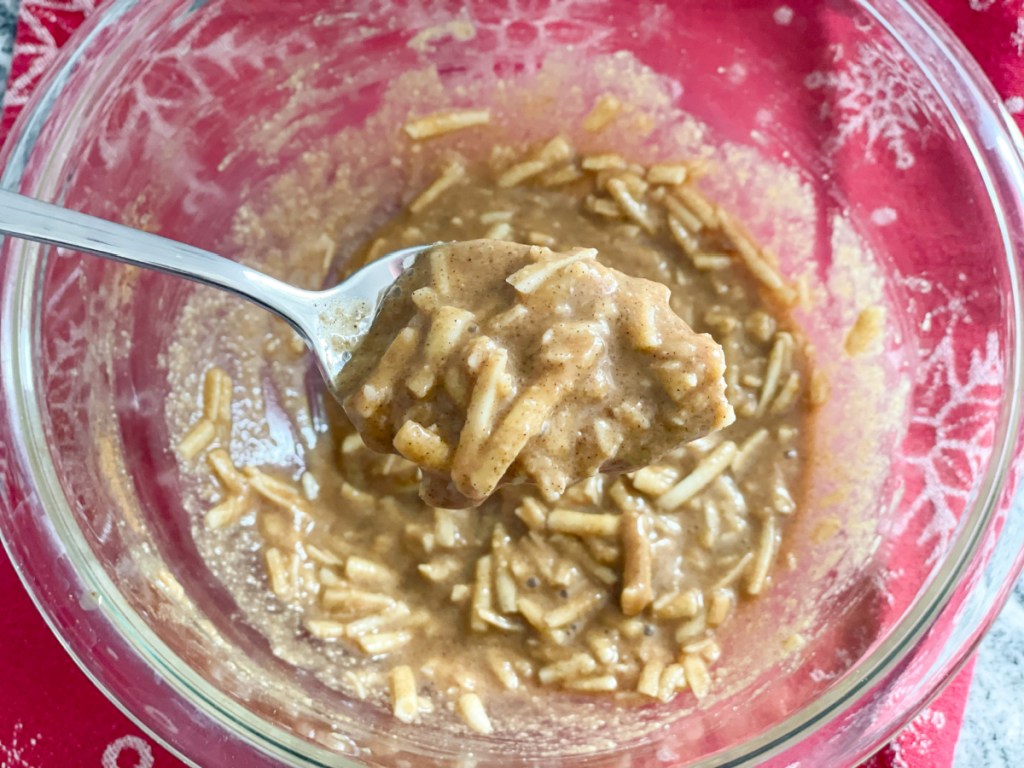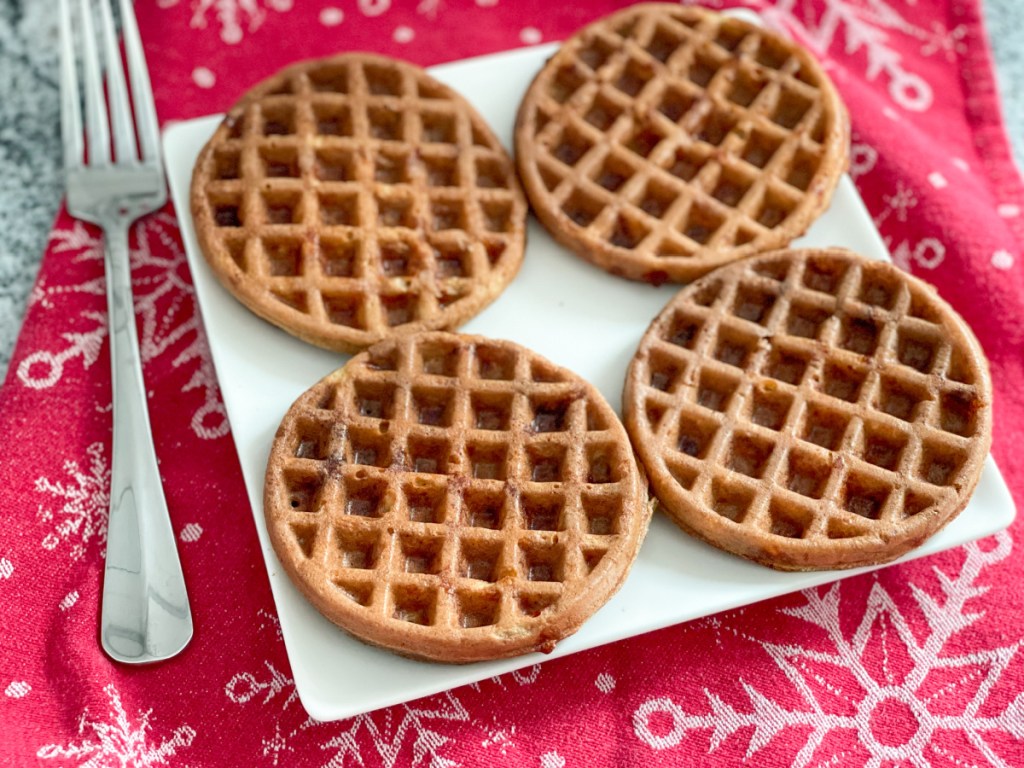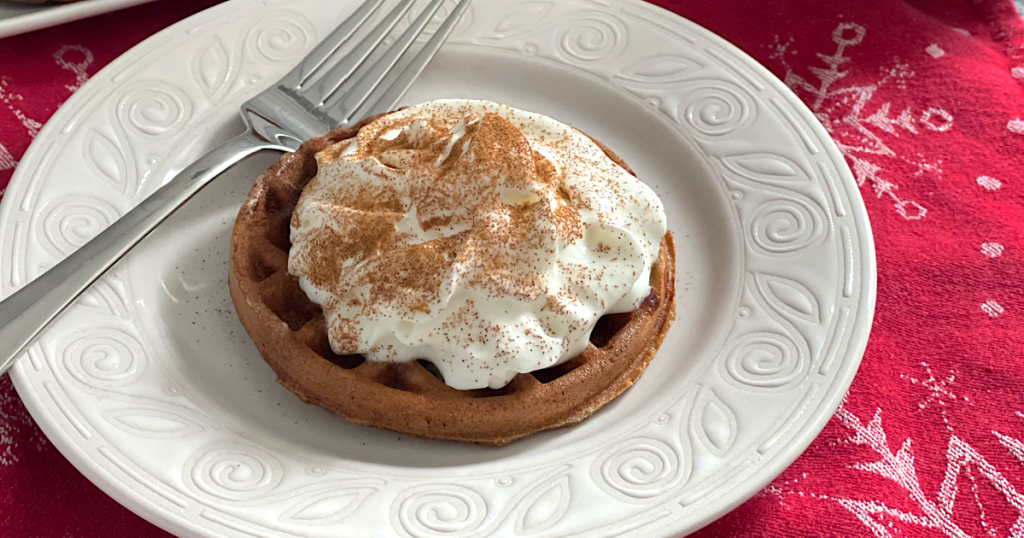 ---
Print
Keto Gingerbread Chaffles
yield: 5 SERVINGS
prep time: 5 MINUTES
cook time: 15 MINUTES
total time: 20 MINUTES
Chaffles flavored with gingerbread spices for the perfect Christmas treat.
Ingredients
1 cup mozzarella cheese, shredded
2 eggs
1/2 teaspoon baking powder
1 teaspoon ground ginger
1 teaspoon cinnamon
1/2 teaspoon ground cloves
1 teaspoon vanilla
1/4 teaspoon salt
Directions
1
Preheat waffle/chaffle maker.
2
In a medium-sized bowl, add shredded mozzarella and eggs. Mix until well combined.
3
Next, add almond flour, baking powder, keto brown sweetener, ginger, cinnamon, cloves, vanilla, and salt. Stir until combined.
4
Add 2 to 3 tablespoons of the mixture to the mini chaffle maker and cook for about 3 minutes, until cooked through. Remove the chaffle and set it aside. Repeat with the remaining mixture.
5
Top the gingerbread chaffles with butter, keto whipped cream, cinnamon, or keto maple syrup. Enjoy!
Nutrition Information
Yield: 5 chaffles, Serving Size: 1 chaffle
Amount Per Serving: 123 Calories | 8.9g Fat | 9.7g Total Carbs | 0.8g Fiber | 0.3g Sugar | 7.2g Sugar Alcohol | 9g Protein | 1.7g Net Carbs
---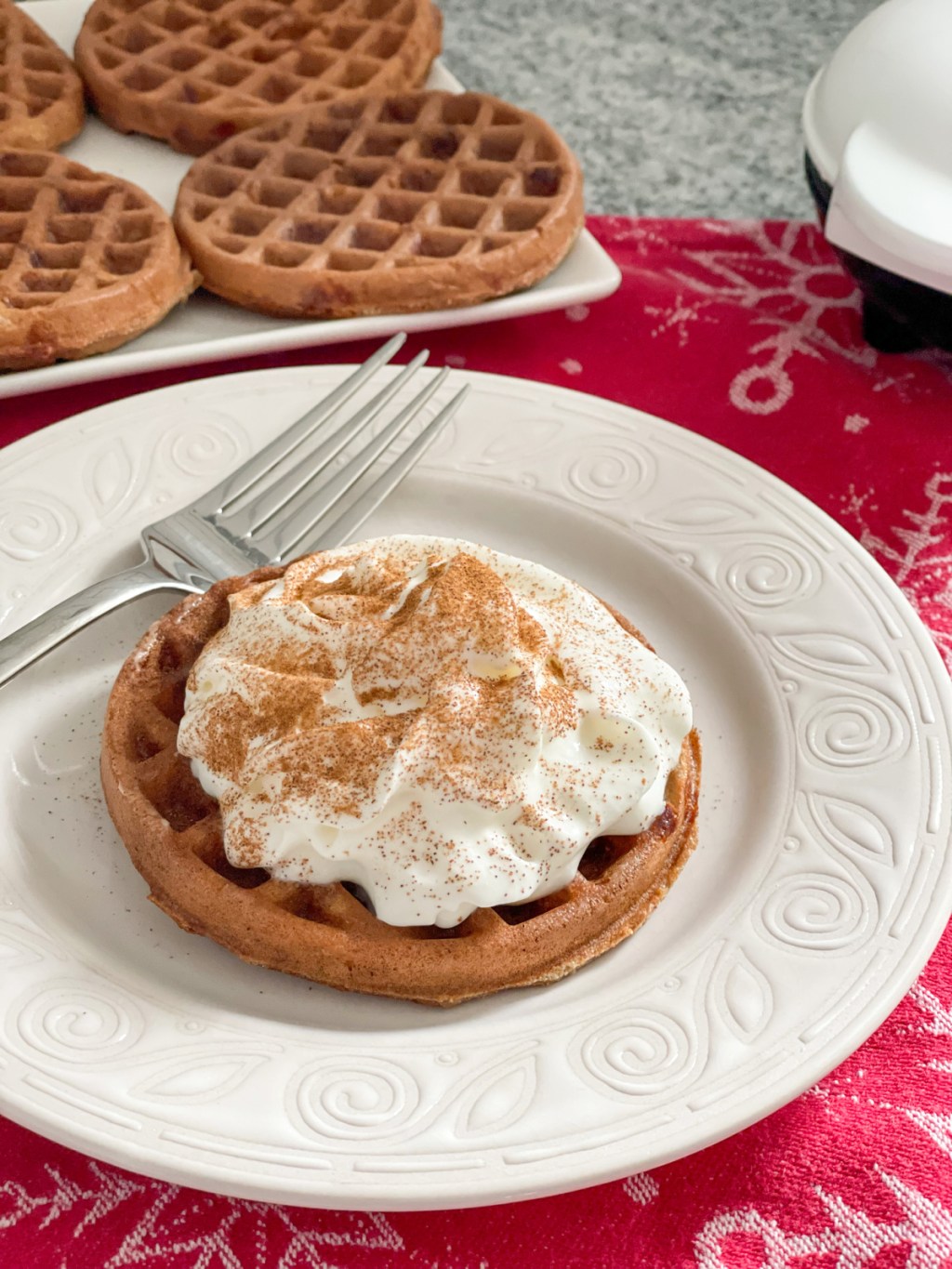 Tips for making the best keto gingerbread chaffles:
Make sure your mini waffle maker is preheated before you add the batter. You shouldn't need to grease it with nonstick spray as most have a nonstick coating, but if your mini waffle maker is getting more wear and tear, you might need to spray it first.
It might take longer than 3 minutes for your chaffles to cook, as it depends on your mini waffle maker. They will be soft when you first take them off the waffle maker and then they harden up a little as they cool.
This recipe makes five chaffles but if you use less batter for each, probably exactly 2 tablespoons for each, you'll get six chaffles.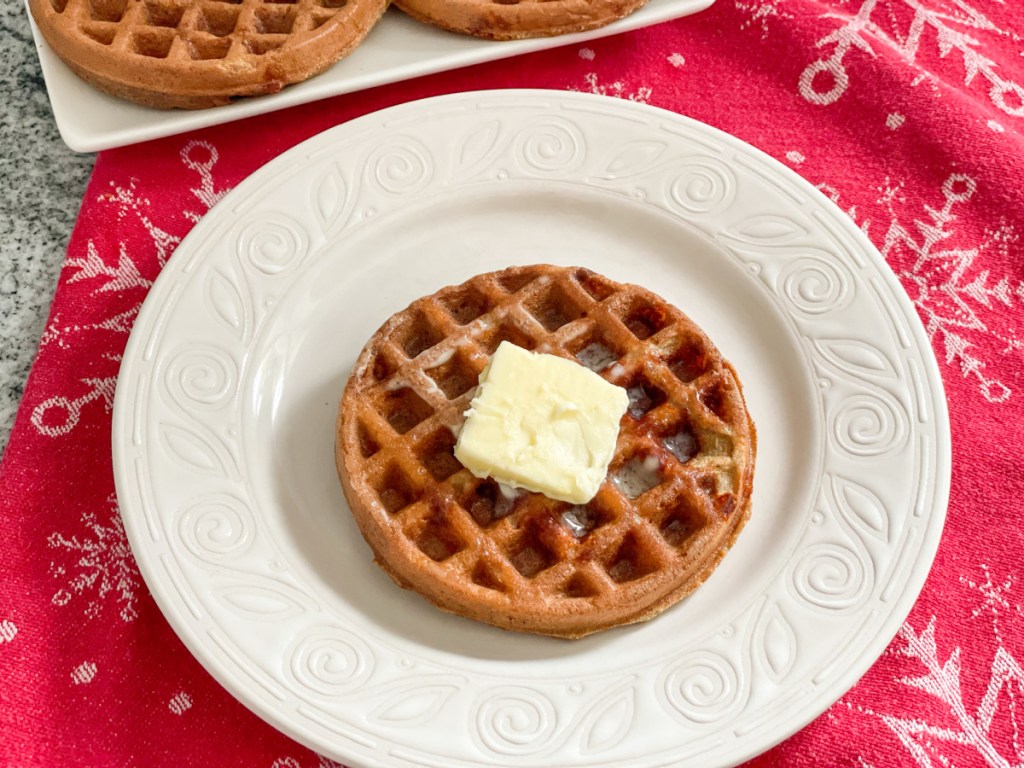 The perfect gingerbread flavor!
These have the best flavor and texture. They're so easy to make, that they'll be making a regular appearance at my house during the holiday season and even through the winter months. They're a pretty indulgent breakfast, so you can always consider them for dessert too!
---