Homemade Keto Cookie Dough Bars
The perfect grab and go keto snack!
There's a wide variety of protein bars out in the world of keto, but I'm finding many either crumble or have a chalky texture. Sometimes they don't even resemble a protein bar at all!
To save us all time and money, I've created a homemade keto protein bar—and let me tell you what, this bar was so EASY to make, I'm asking myself why I haven't done this before!
Hip Tips:
Customize with your favorite flavors. I created a basic bar but you can add additional flavors to it like nuts or shredded coconut.
Pack it tightly. When mixing the ingredients, you'll notice the texture is loose but once you drop it into the pan, make sure you PRESS FIRMLY to create that dense bar texture.
Opt for liquid sweetener over granular. My favorite go-to keto syrup is this Lakanto Maple Flavored Sugar-Free Syrup. It's a great replacement for sugar but also brings in enough liquid to bind everything together.
Store airtight in the fridge. Just like any bar, they can sit out at room temperature but will have a longer shelf life if sealed in an airtight container and stored in the refrigerator for up to 4 weeks.
I went with simple flavors for this bar so the whole family could try it. The easy cookie dough protein bar is soft yet holds together well with the protein powder. It almost resembles the amazing Bhu Keto Bars our team can't get enough of!
The best part is this recipe requires zero baking so these bars are ready to go in under 15 minutes! Sweet!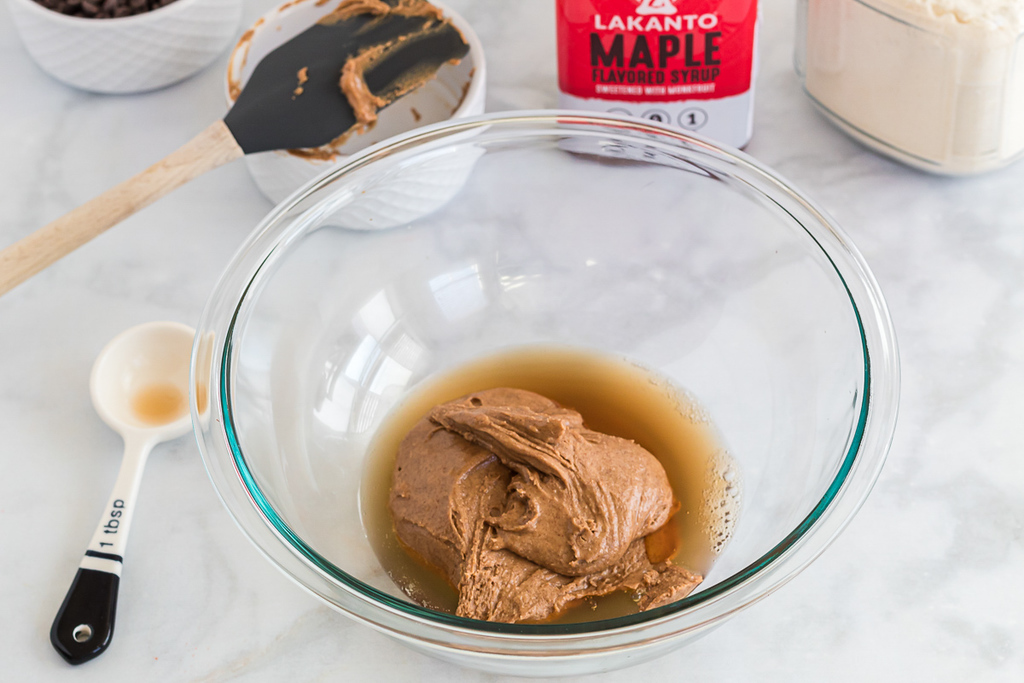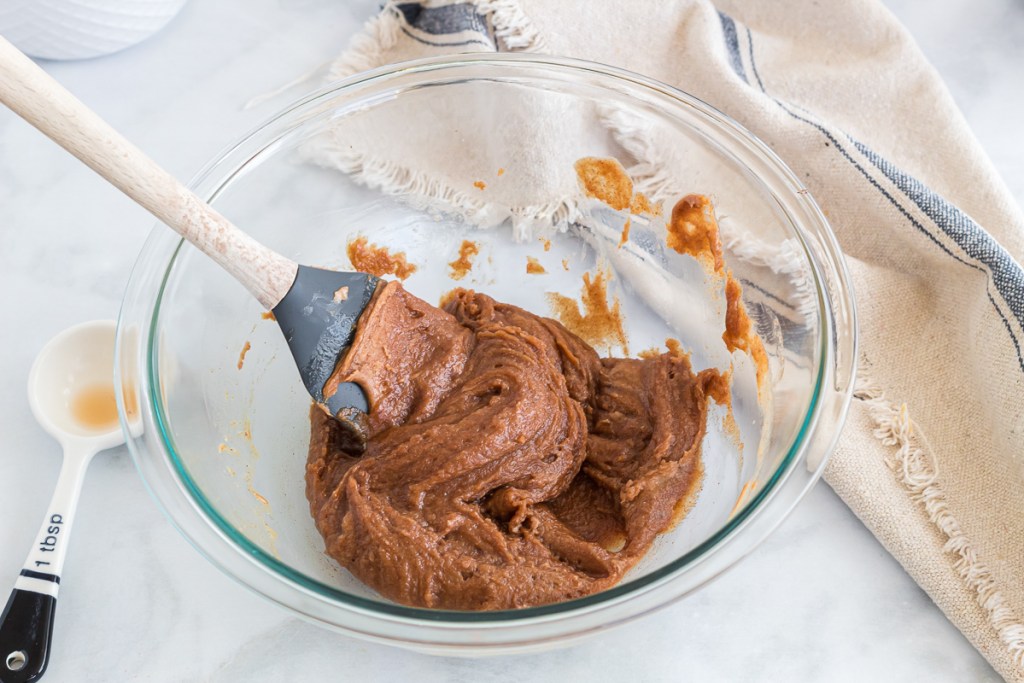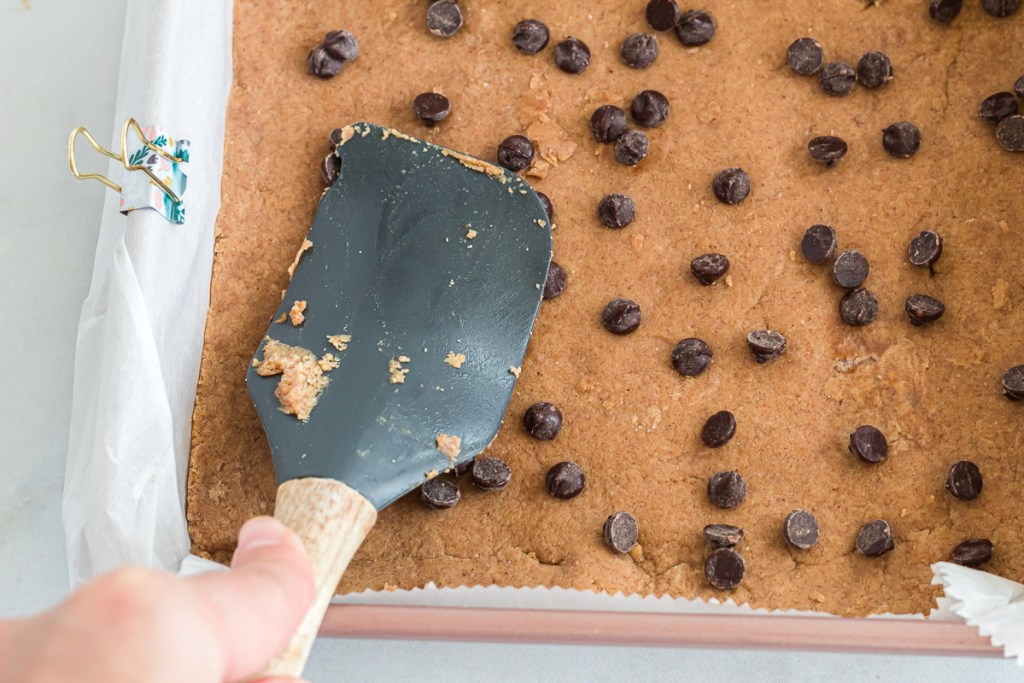 ---
Print
Keto Cookie Dough Protein Bar
yield: 10 SERVINGS
prep time: 5 MINUTES
total time: 5 MINUTES
Decadent low-carb protein bars that will cure the cravings for sweets!
Ingredients
1 cup almond butter
1/2 cup coconut flour
Directions
1
Line a baking dish with parchment paper for easy removal. I used an 8x8 dish to create a thinner bar, but if you're wanting them thicker, I suggest using a bread loaf pan.
2
In a large microwave-safe bowl, add in almond butter and syrup. Microwave for 20 seconds and then stir to get a smooth consistency.
3
Add in remaining ingredients to your almond butter mixture and stir until combined together. Pour into a baking dish and PRESS FIRMLY as this will help hold the bar together. Add chocolate chips to the top and press down to incorporate them into the dough.
4
Refrigerate for 10 minutes before cutting into bars.
Nutrition Information
Yield: 10 bars, Serving Size: 1 bar
Amount Per Serving: 186 Calories | 15g Fat | 11g Total Carbs | 6g Fiber | 2g Sugar Alcohol | 8g Protein | 3g Net Carbs
---
These low-carb bars are perfect to grab while you are running out the door, after a post-workout treat, or anytime you need a little keto-friendly indulgence.
---
Try out our delicious homemade KIND bars, too!