This Decadent Four-Layer Keto Coconut Cake is Amazing!
Over-the-top decadent four-layer keto coconut cake topped with toasted coconut flakes.
Who doesn't love coconut cake? Especially a keto coconut cake!
Say hello to this show-stopping decadent keto coconut cake! This cake is loaded with over-the-top coconut flavor and so flavorful and rich, you'll go cocoNUTS for it. We put coconut in the cake, in the filling, in the frosting, and topped it with toasted coconut! Does it get any better than that?
This cake is our keto version of the popular Hip2Save Easy Coconut Cake. One of our readers actually requested it, and we love our readers so much, we're happy to oblige. 🤗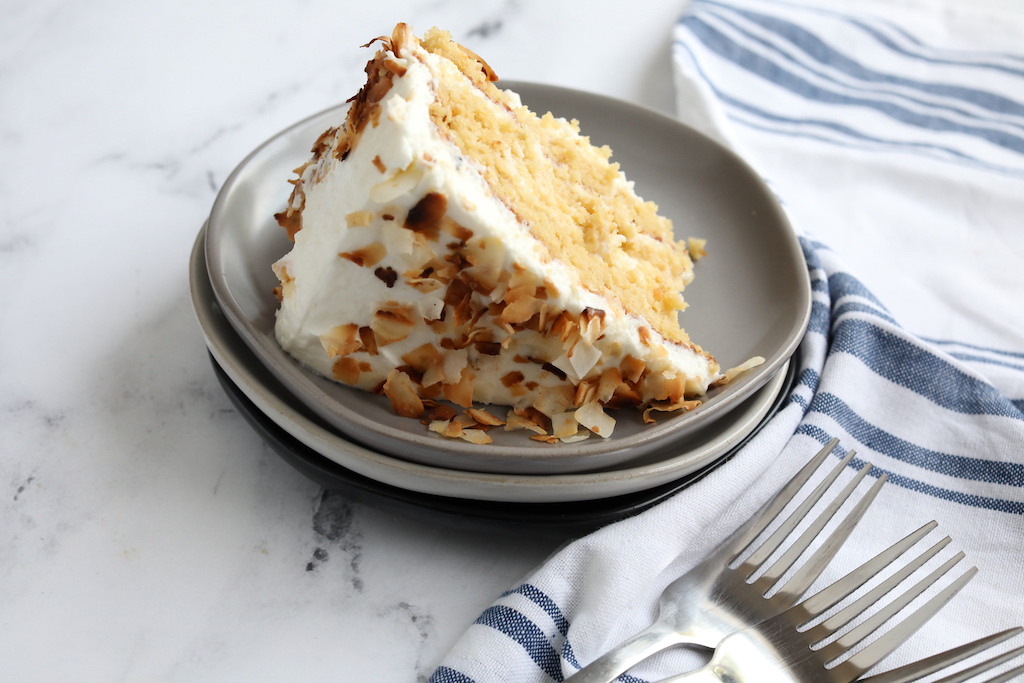 Your whole house will smell like coconut! 🥥
This keto coconut cake is the type of cake you make for special occasions as it's just as showstopping as it is delicious. The yellow cake is a modified version of our keto birthday cake recipe and the frosting is a keto-fied version of the one we use in our Hip2Save Easy Coconut Cake.
The nice thing about this cake is that the flavor gets better the longer you let it sit as the cake layers absorb the filling. The filling is simply sour cream, unsweetened shredded coconut, and keto confectioners sweetener, with some reserved to mix into whipped cream for the frosting. YUM!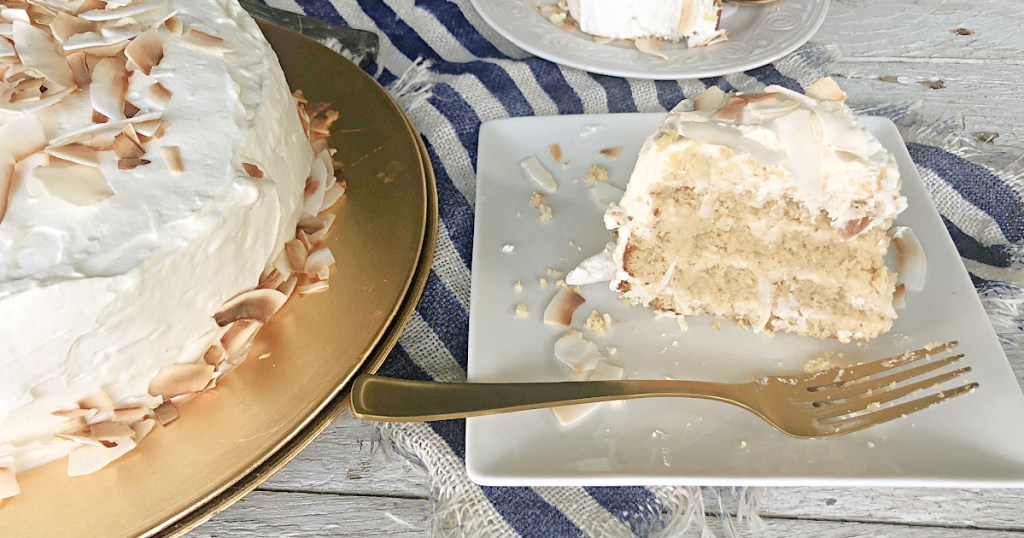 Tips for making the best keto coconut cake:
You could use a keto yellow cake mix instead of making the cake from scratch. Just note that using a keto box cake mix will change the nutrition information.
The cake batter is very thick, so make sure you use a spatula to evenly spread it around in the cake pans.
To prevent the cake from sticking to the pan, we recommend lining your cake pans with parchment paper and then greasing and "flouring" them with coconut flour.
Be careful when cutting the cake rounds in half as the cake is fairly crumbly.
Plan enough time to let the cake sit for at least four hours before serving. Even better, let it sit overnight!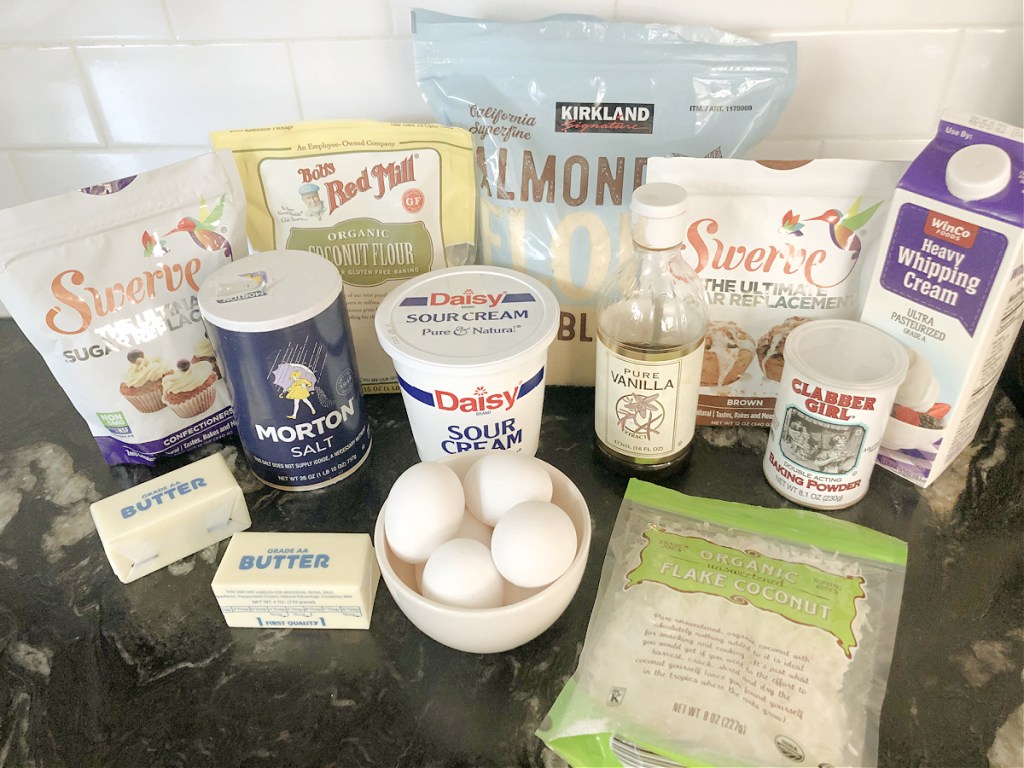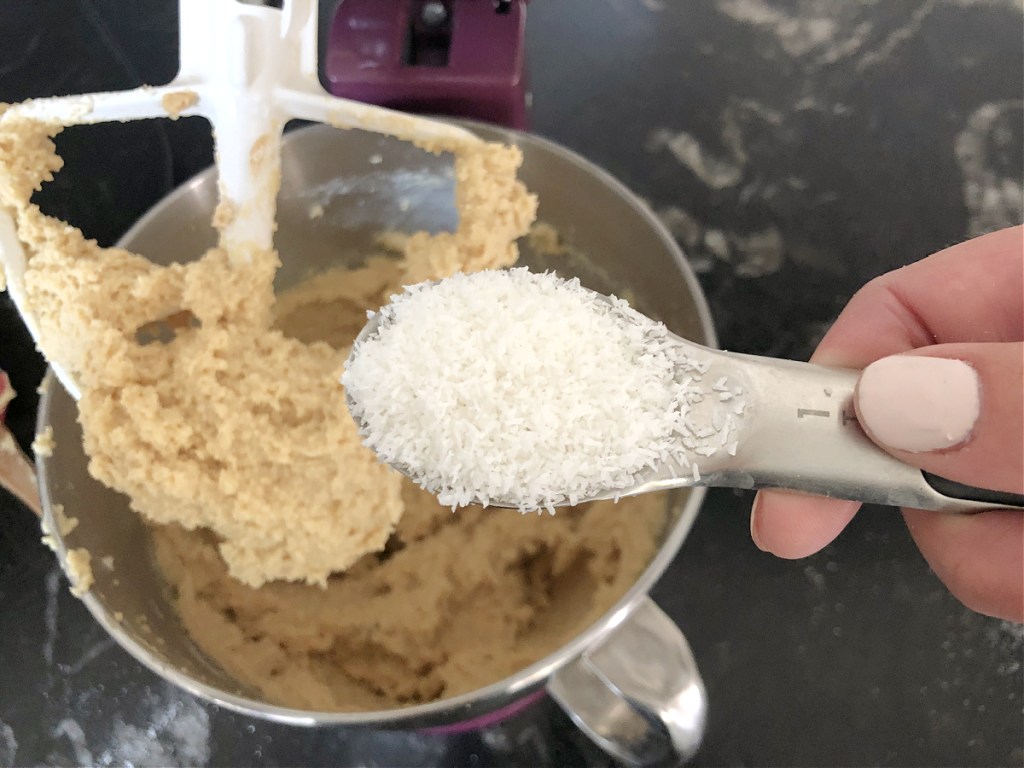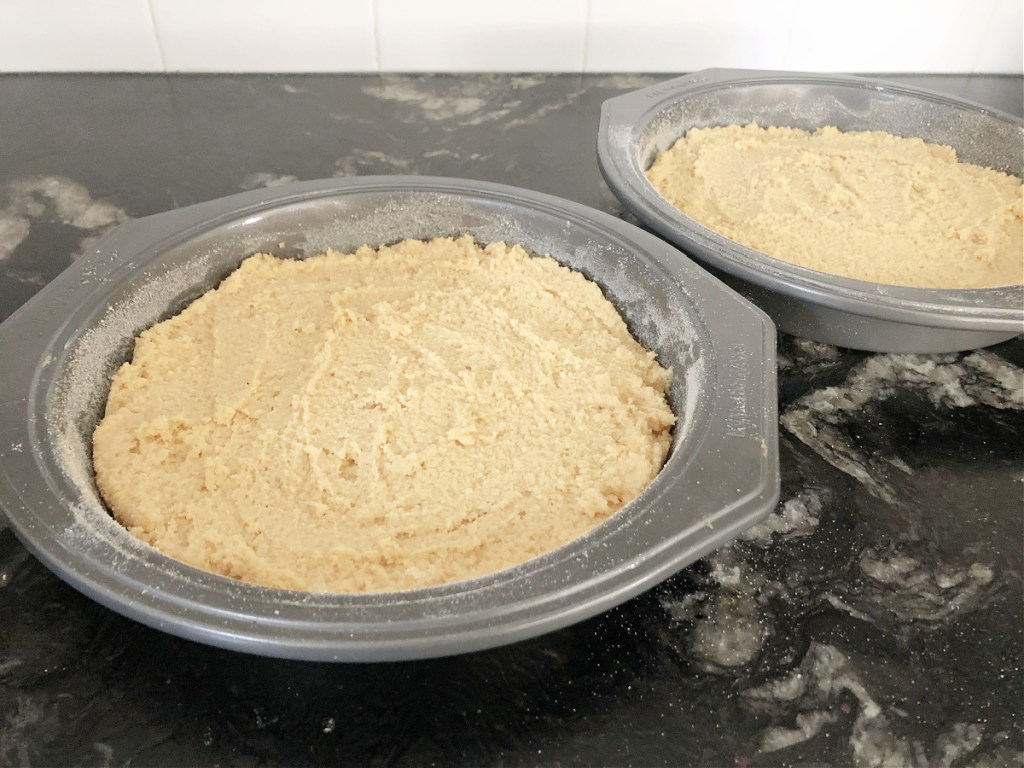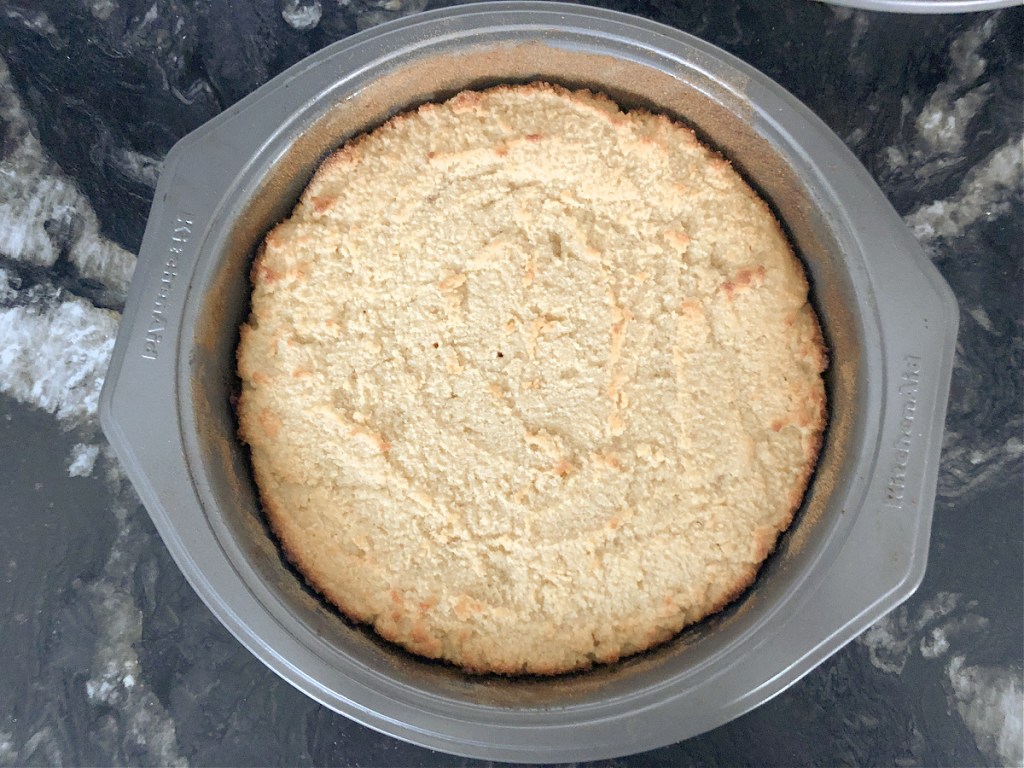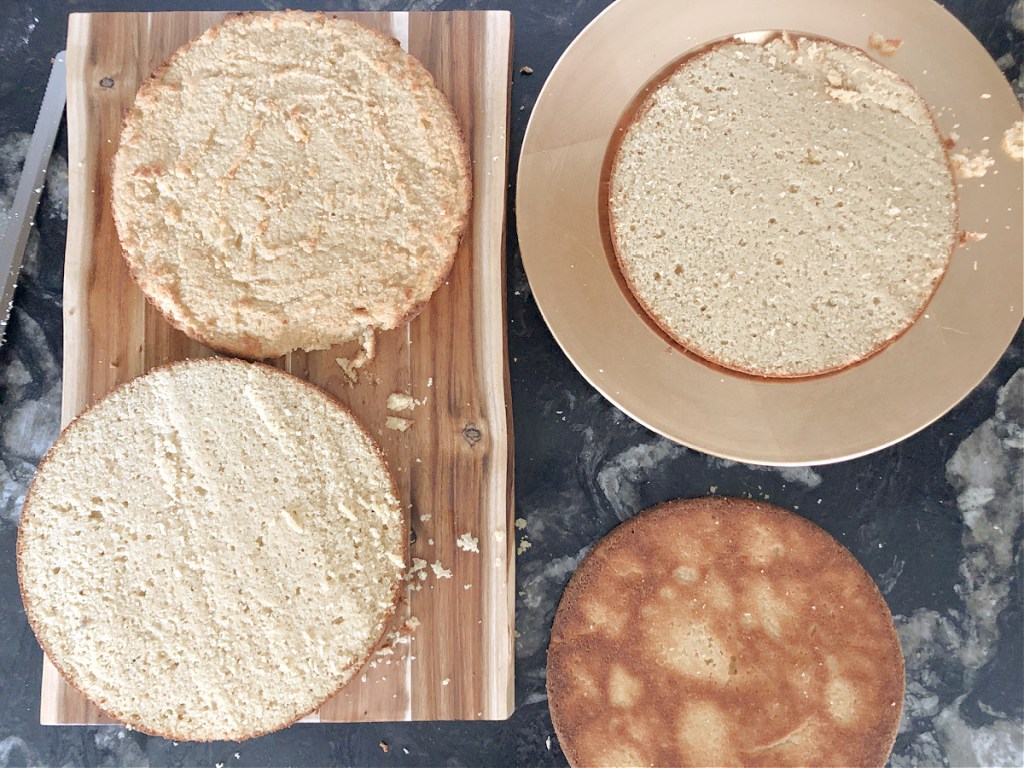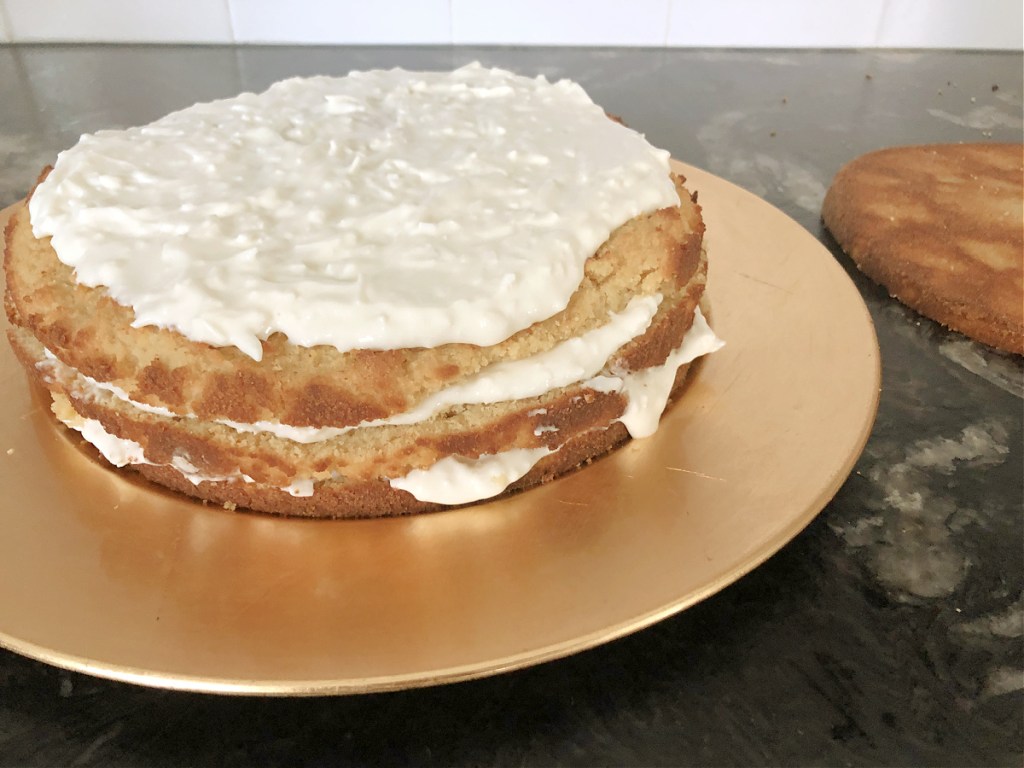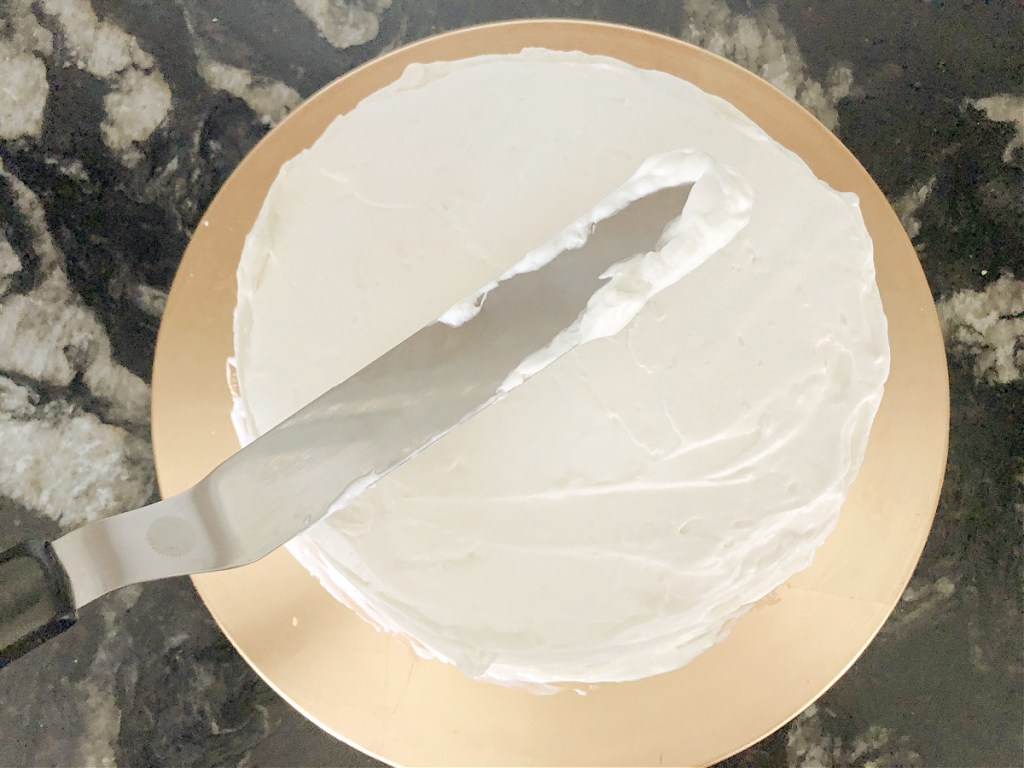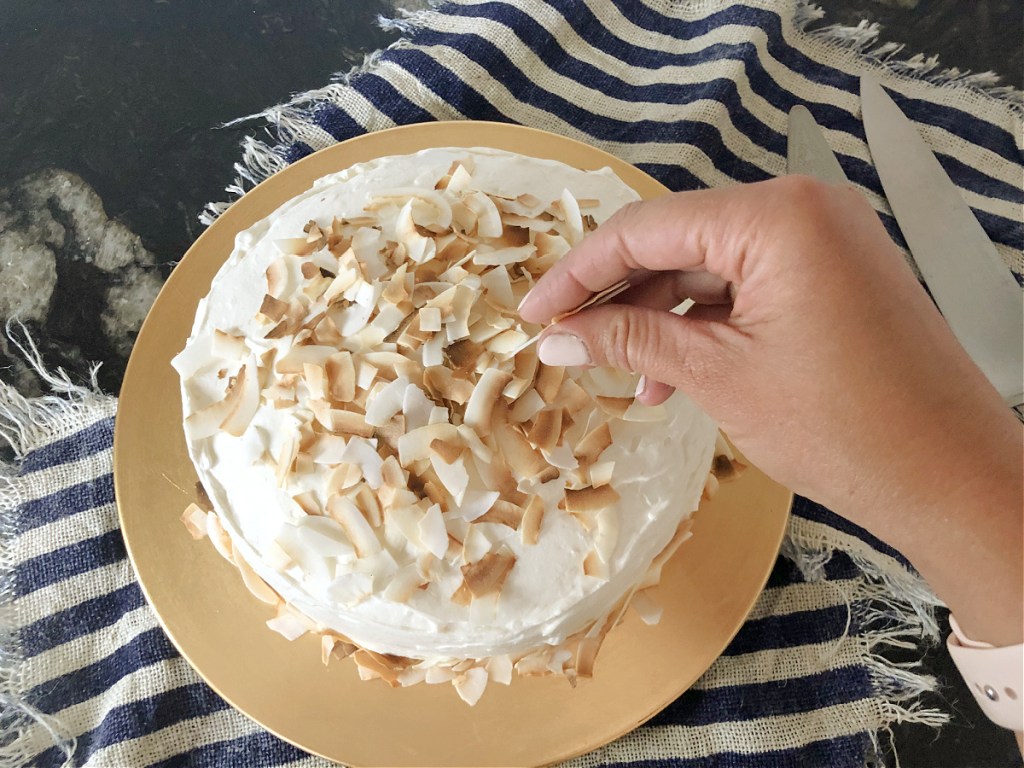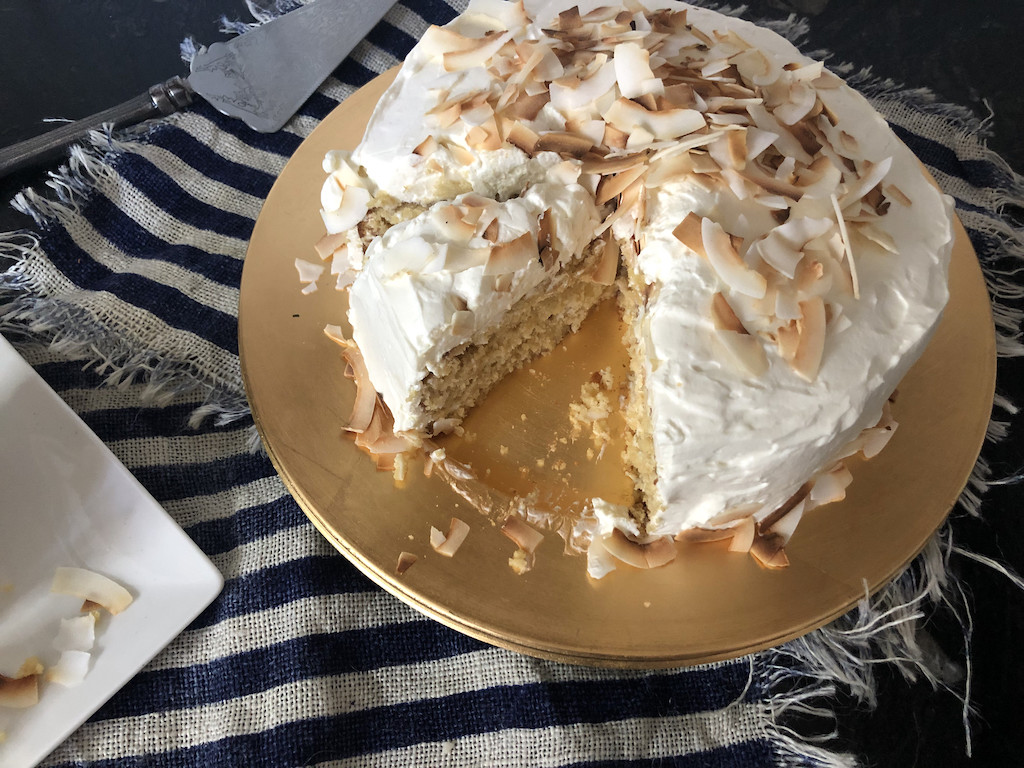 ---
yield: 16 SERVINGS
prep time: 20 MINUTES
cook time: 25 MINUTES
total time: 45 MINUTES
Four-layer keto coconut cake with a creamy filling, whipped frosting, and topped with toasted coconut flakes.
Ingredients
For the cake::
2 teaspoons baking powder
1/4 teaspoon salt
3/4 cup butter, salted, softened
6 eggs
1/2 cup heavy cream
1/4 cup sour cream
2 teaspoons vanilla extract
For the filling and frosting:
2 cups full-fat sour cream
2 cups heavy whipping cream
1 teaspoon vanilla extract
Directions
1
To make the keto cake:
Preheat oven to 350 degrees. Prepare two 9-inch cake pans by lining them with parchment paper, then greasing with butter and a coconut flour coating.
2
In a medium-sized bowl, mix together almond flour, coconut flour, unsweetened shredded coconut, baking powder, and salt. Set aside.
3
Using a stand or hand mixer, cream together keto brown sweetener and softened butter.
4
Add in the eggs, one at a time, mixing well after each egg.
5
Next add in heavy cream, sour cream, and vanilla extract. Mix well, scraping down the sides as needed.
6
With the mixer on low, slowly add in the flour mixture. Mix to combine and then pour half the cake mixture into each of the prepared cake pans.
7
Bake in the middle rack of the oven at 350 degrees for 20 to 25 minutes, until golden, and a toothpick inserted in the center comes out clean. Let cool for about 10 minutes and then flip the cakes out of the pans.
8
Once the cakes have cooled completely, carefully cut them in half lengthwise with a serrated bread knife.
9
To make the keto filling and frosting:
Make the filling and frosting while the cakes are baking and cooling. You can toast the coconut during this time as well.
10
In a medium-sized bowl, mix together sour cream, keto confectioners sweetener, and unsweetened coconut flakes. This is your filling. Reserve 1 cup to add to the frosting.
11
For the frosting, place the heavy whipping cream and vanilla extract in a mixer on high speed and beat until soft peaks form, about 2 to 3 minutes. Fold in the cup of reserved filling.
12
To toast the coconut, place the coconut flakes in a skillet over medium heat for about 5-10 minutes, stirring every few minutes to evenly brown the coconut. Remove from heat when golden colored. Let cool before using them to top the cake.
13
To assemble the cake:
Evenly spread a third of the filling on the first cake round and then top with the next cake round and a third of the filling. Do this with the third cake round and the remaining filling. Top with the fourth cake round and leave the top of the cake bare as this will get covered in frosting.
14
Cover the entire cake with the frosting. Top with toasted coconut flakes and enjoy!
Additional Notes
Nutrition information does not include toasted coconut topping.
Nutrition Information
Yield: 16 slices, Serving Size: 1 slice
Amount Per Serving: 511 Calories | 47.3g Fat | 34.2g Total Carbs | 5.8g Fiber | 4.4g Sugar | 22.5g Sugar Alcohol | 9.4g Protein | 5.9g Net Carbs
---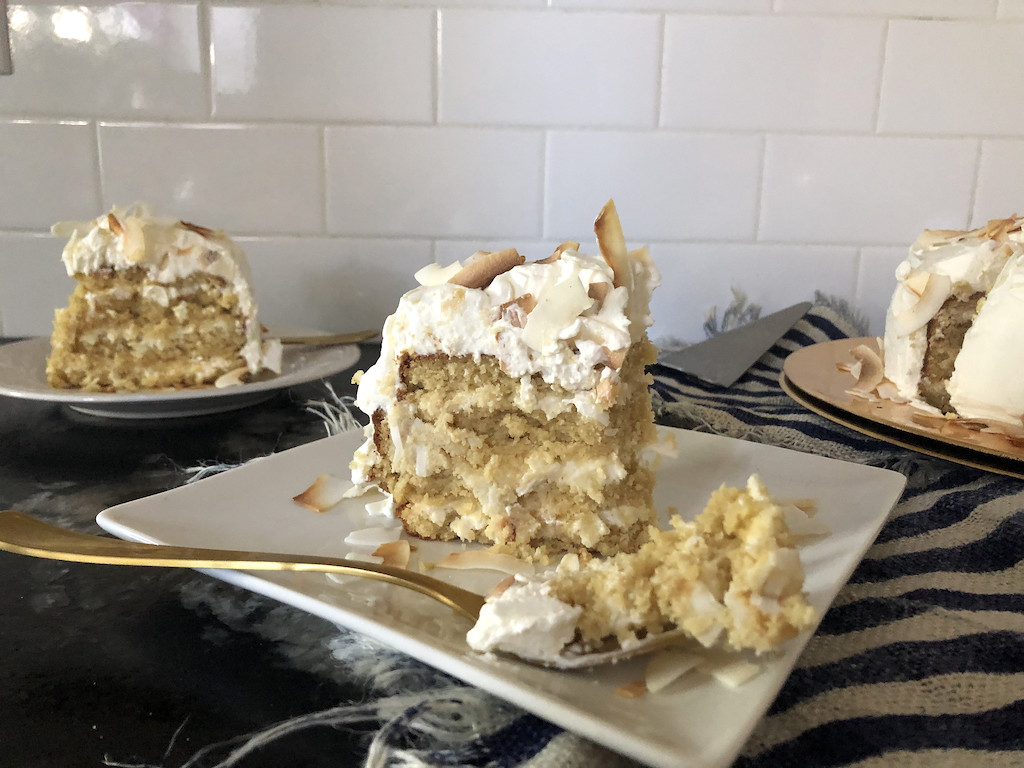 You need this keto coconut cake in your life!
We mean it when we say this 4-layer cake will impress with so much coconut flavor, you'll feel like you're in the tropics. It's a cake for coconut lovers', keto and non-keto alike. 😋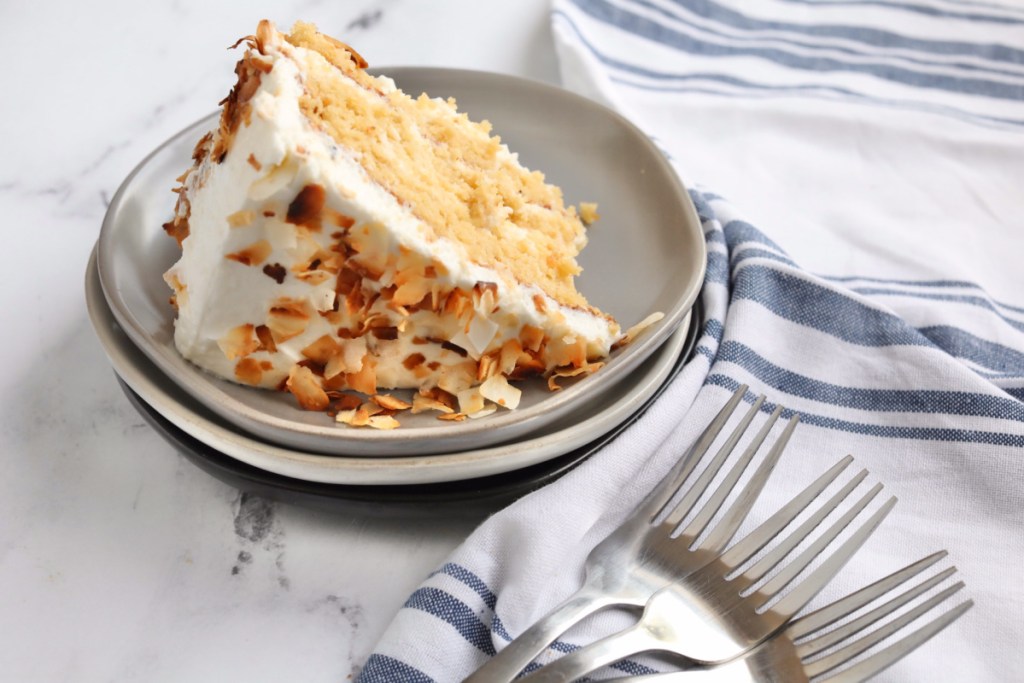 My Hip sidekick Jenna made this cake and here's what she had to say:
"This cake turned out so beautifully! Those layers make it look so impressive and that filling is definitely my favorite part. It's full of flavor and the toasted coconut takes it up a notch. I shared it with a few friends who are gluten-free, and they raved about it and immediately asked for the recipe!"
---
Check out our keto carrot cake recipe for your next baking adventure!