Keto Cloud Bread (Just 1 Net Carb Per Slice)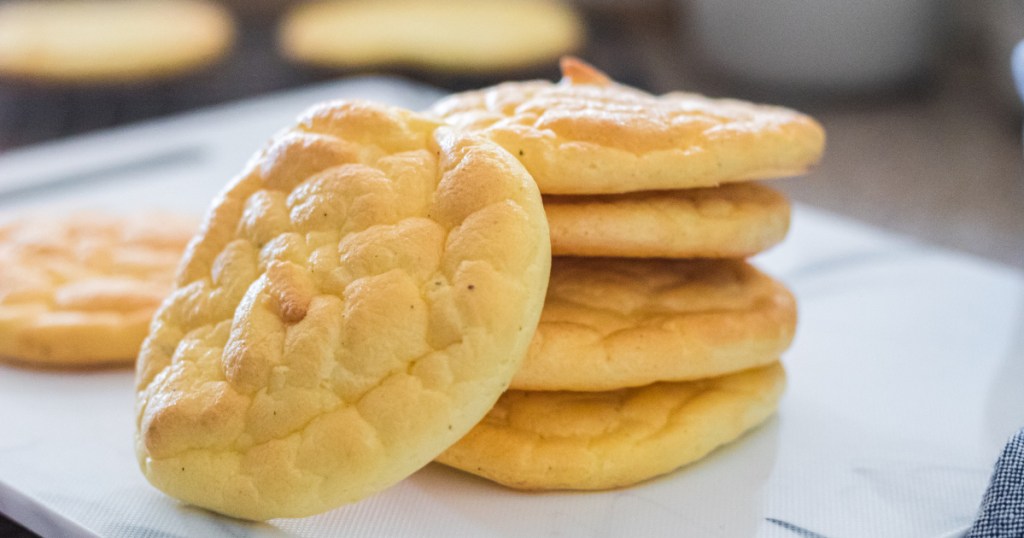 Bread is back!
Missing bread since you've been living the keto life? I often see keto-friendly bread sold online or even at my local grocery store, but the price is often a little hard to swallow! 😳 Plus, more often than not, it will have a weird, off-putting taste to it making the high price totally not worth it.
That's why today I'm excited to share with you this super easy to make keto cloud bread recipe!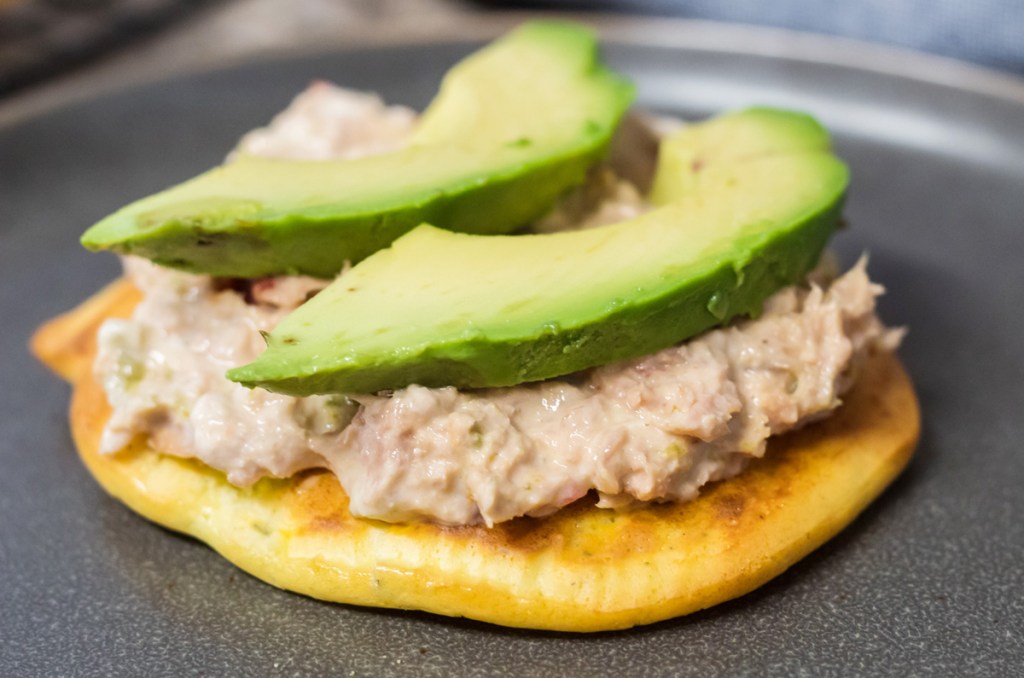 Our keto cloud bread clocks in at just one net carb per delicious slice and is a great keto-friendly substitution for traditional sandwich bread. I love that it's super soft and fluffy, making it perfect for using with your favorite sandwich ingredients for a filling lunch or dinner option.
Be sure to follow our recipe and tips below to ensure that this doesn't happen… 🤪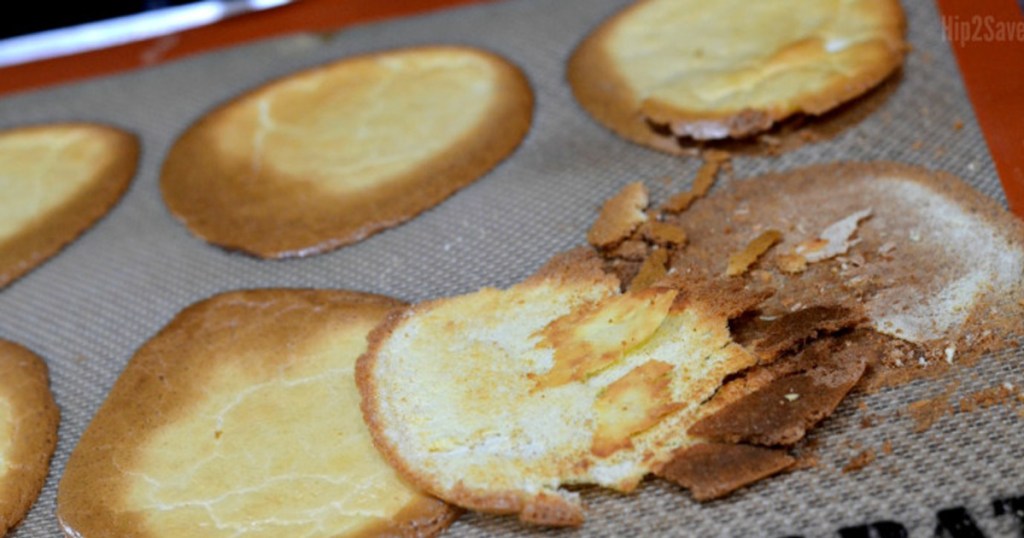 A while back, Lina tried making Cloud Bread from a recipe she found on Pinterest. As you can see from the picture above, she wasn't at all happy with the results and deemed it a total Pinterest fail!
So we decided to get back in the keto test kitchen and cook up a yummy recipe that would be a home run… and here it is! ⬇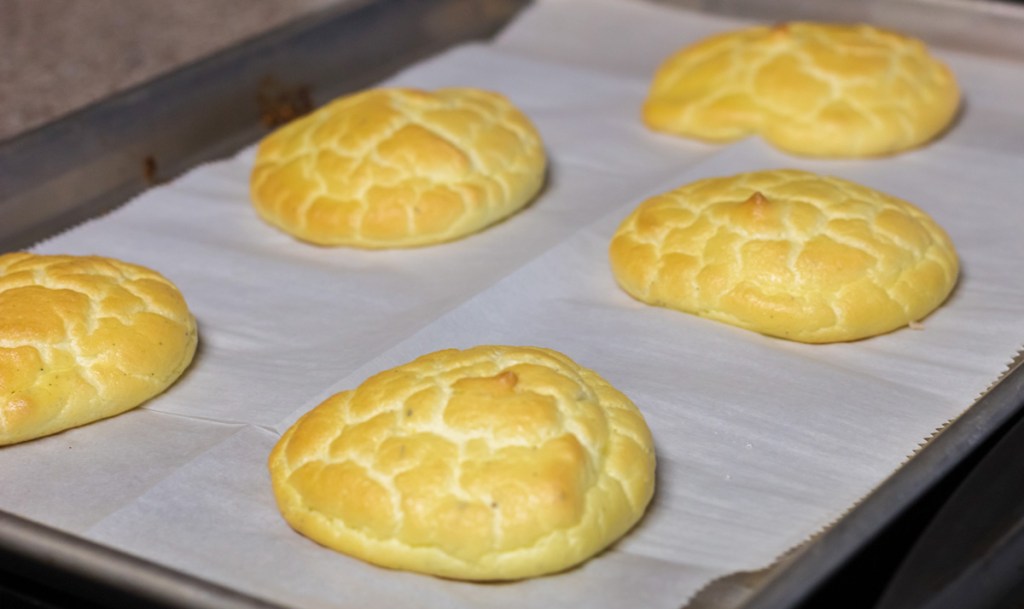 Keep these tips in mind when making keto cloud bread:
Keep the bread sealed in a container for up to three days, or in the fridge for up to one week.
When baking, be sure to use parchment paper so that it doesn't stick to the pan. Parchment paper is such a key component when doing any keto baking, and it's a lifesaver with this recipe since it really does keep the bread from sticking.
The addition of Italian Seasoning to the cloud bread makes it so flavorful and oh so delicious, but feel free to try out your own favorite seasoning.
---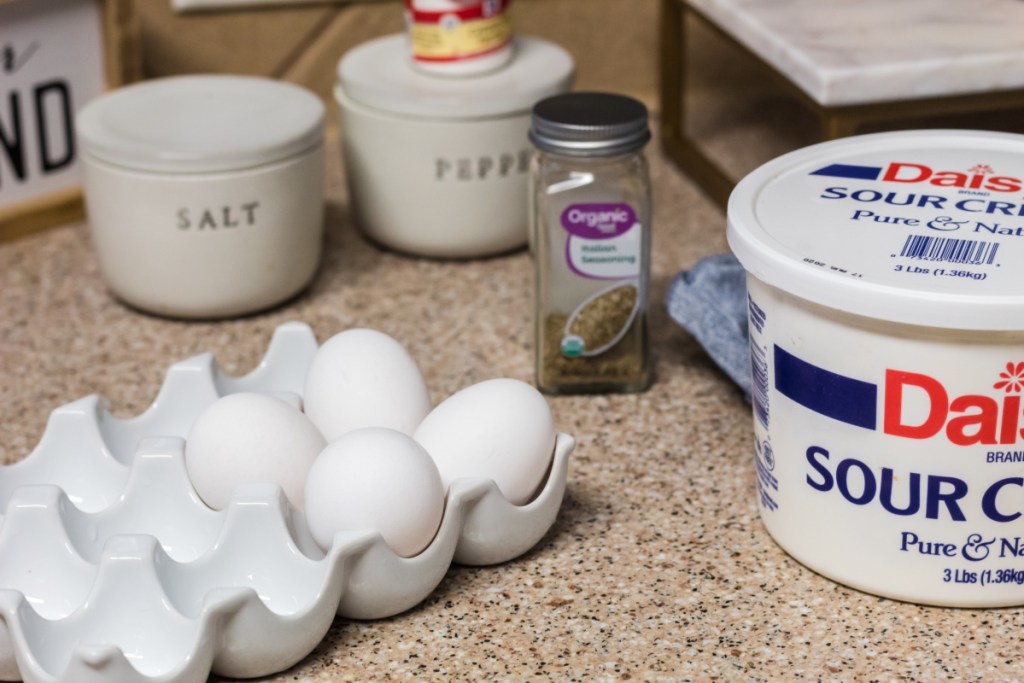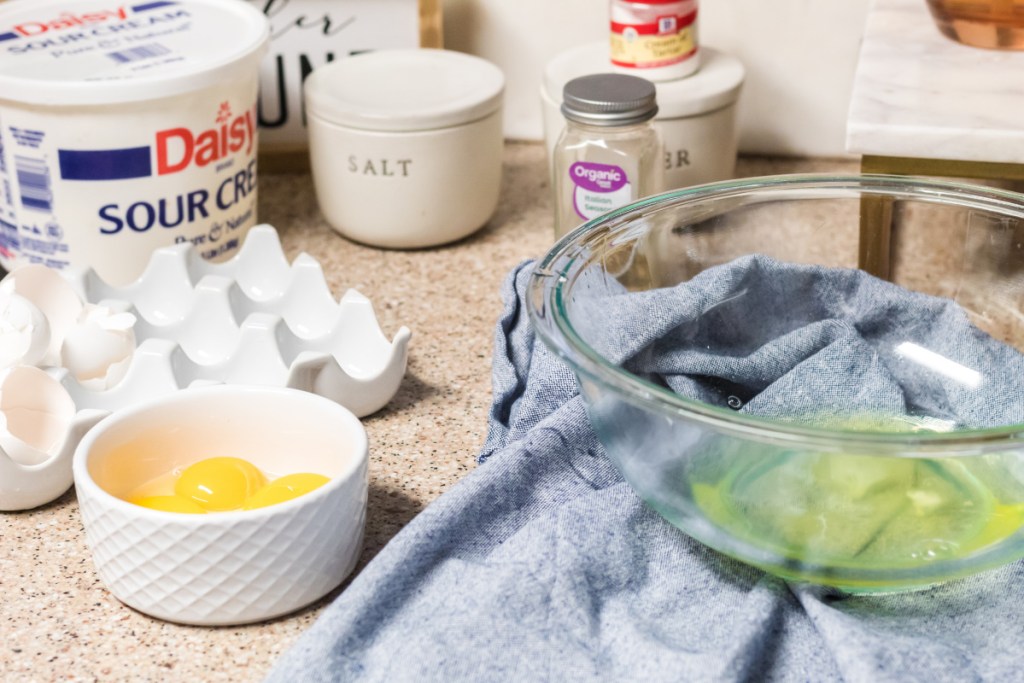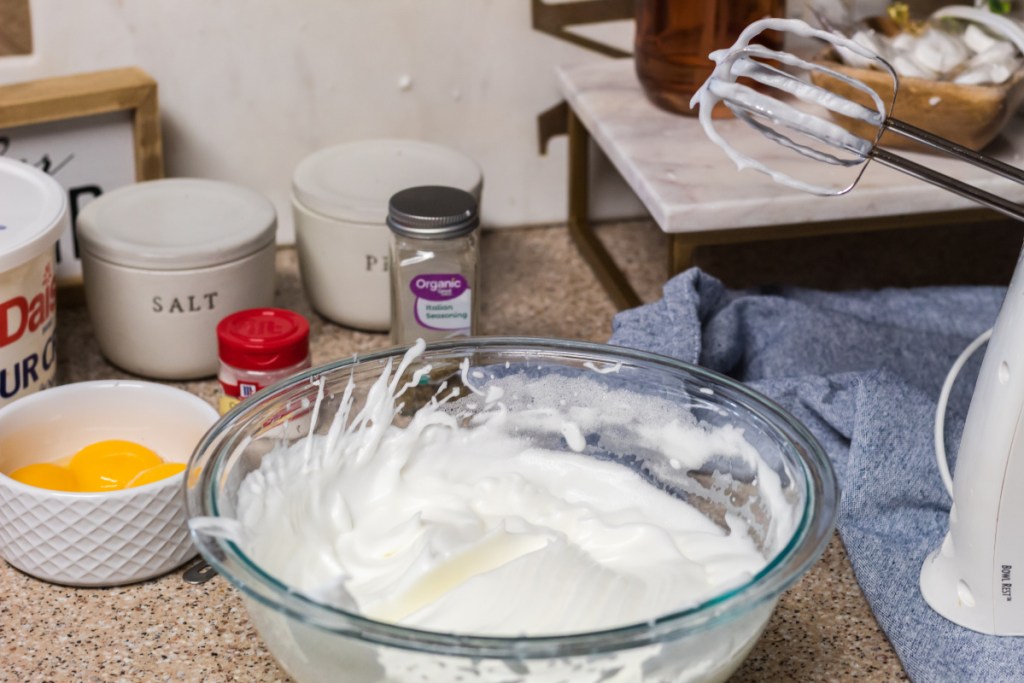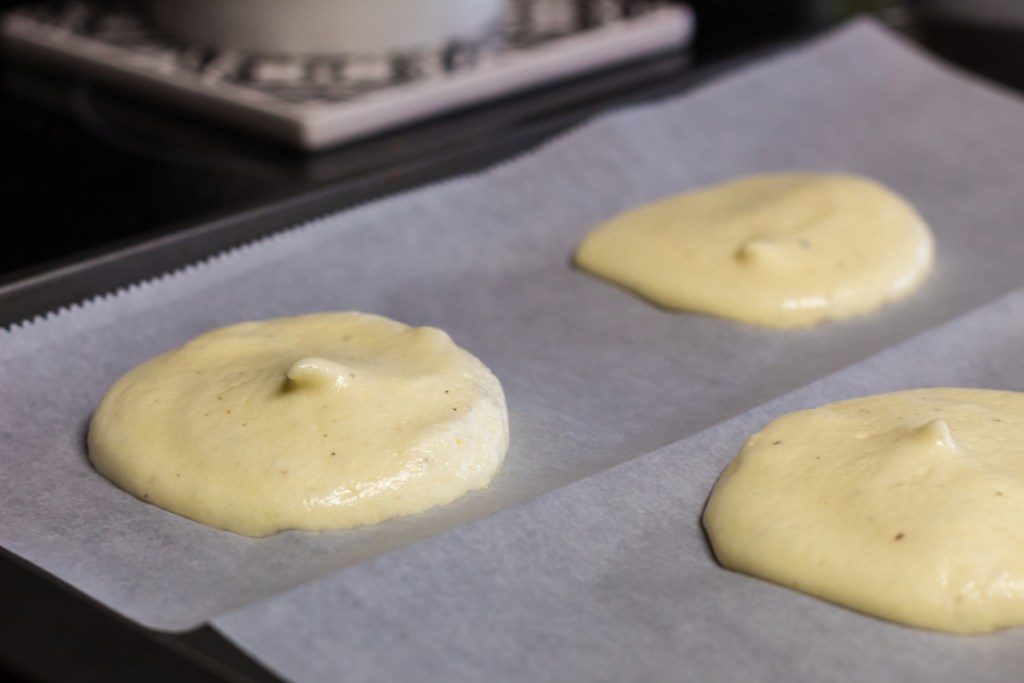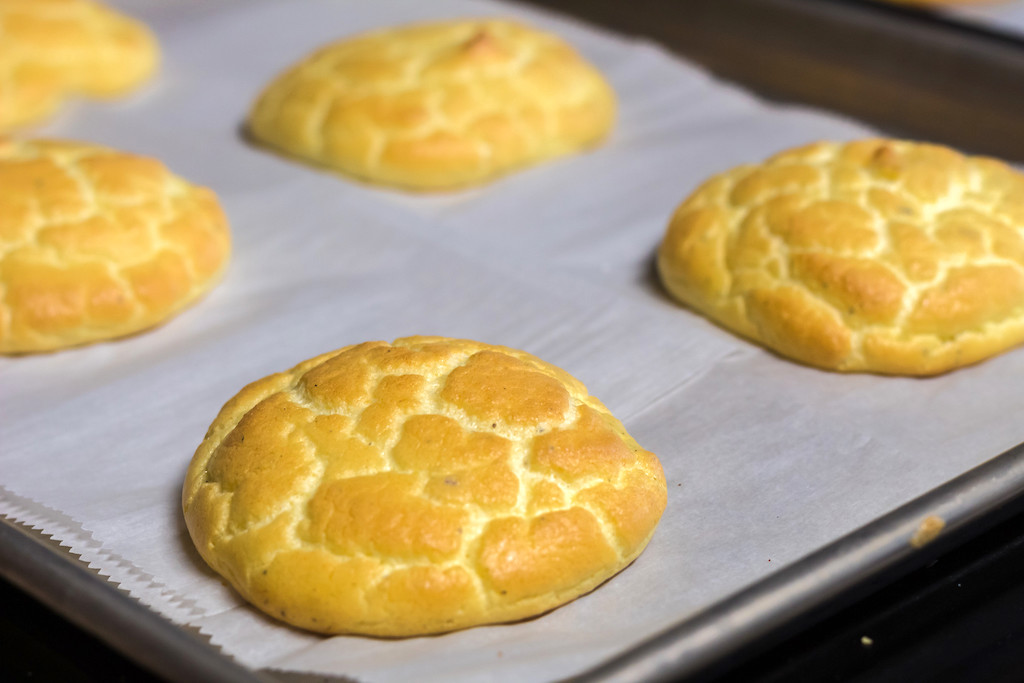 ---
yield: 8 SERVINGS
prep time: 10 MINUTES
cook time: 28 MINUTES
total time: 38 MINUTES
This light and airy low carb bread recipe makes perfect bread slices ready to be used for sandwiches or enjoyed on their own.
Ingredients
4 eggs, room temperature and seperated
4 tablespoons sour cream
pinch of salt
Directions
1
Preheat oven to 325 degrees. Line a baking sheet with parchment paper and set aside.
2
In a clean glass bowl, add egg whites. Keep egg yolks separate in another bowl.
3
In the glass bowl with egg whites, add in cream of tartar. Mix on high speed with a handheld mixer until egg whites have reached a stiff peak (this takes about 3-4 minutes).
Hip Tip: Not sure how to tell if yours have reached a stiff peak? If you can turn the bowl upside down and the egg whites stay put, you're good!

4
In a separate bowl, mix together sour cream and one egg yolk at a time. Mix on low for 2 minutes until creamed together, though keep in mind that this will be a watery consistency (trust us, it will all come together in the end). Add in Italian seasoning and salt.
5
Gently fold the firm egg whites into the sour cream mixture, making sure you still have a foamy texture. Once everything is combined, take a large ice cream scoop and scoop out about a 3" circle onto the prepared baking sheet. Cloud bread will rise a little, but it won't spread.
6
Bake in the oven for 28-30 minutes or until lightly golden brown at the top. Let cloud bread completly cool on the baking sheet before removing bread.
7
To store cloud bread, place the pieces in a sealed bag or container.
Nutrition Information
Yield: 8, Serving Size: 1
Amount Per Serving: 49 Calories | 4g Fat | 1g Total Carbs | 0g Fiber | 0g Sugar Alcohol | 3g Protein | 1g Net Carbs
---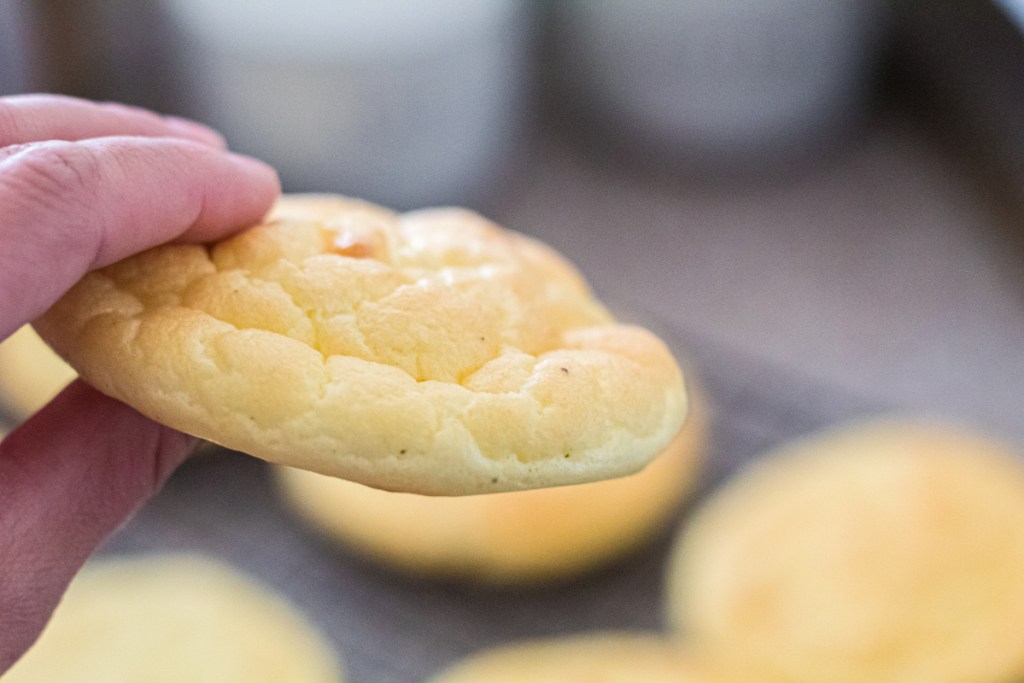 These cloud-like bread slices are heavenly!
Enjoy bread while living a low-carb lifestyle feels like a luxury, but you can now totally indulge guilt-free with this light and airy cloud bread recipe. At only 1 net carb per piece, you can even reach for a second slice!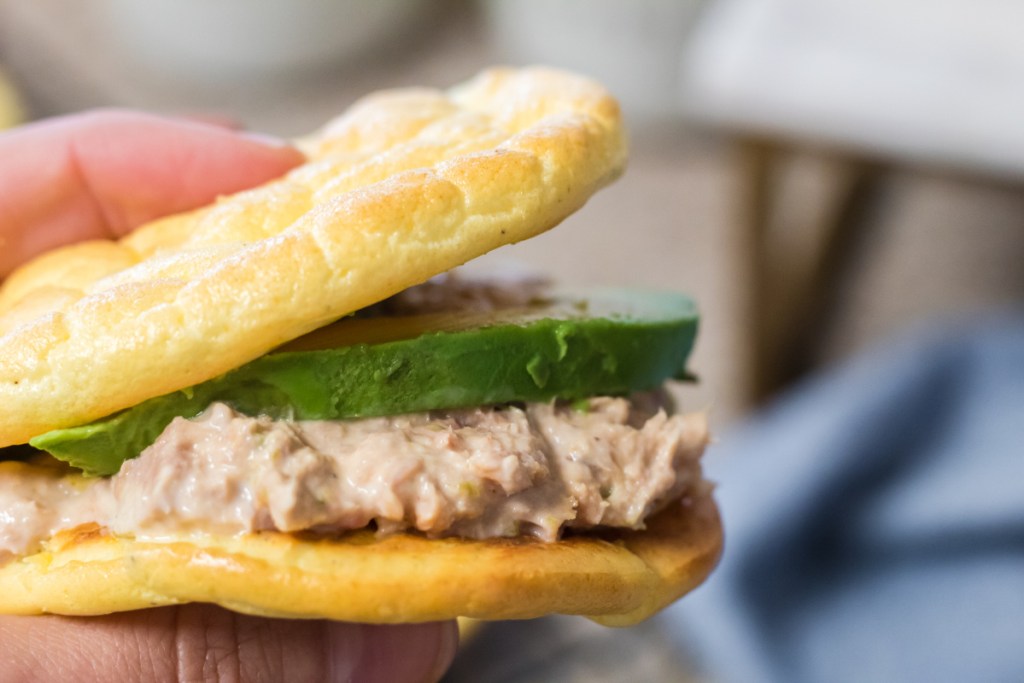 Here are some of my favorite ways to enjoy this keto cloud bread:
Toast on the lowest setting in a toaster, and slather with some peanut butter. 😋

Use as bread replacement for a lunch meat sandwich or even chicken salad.
---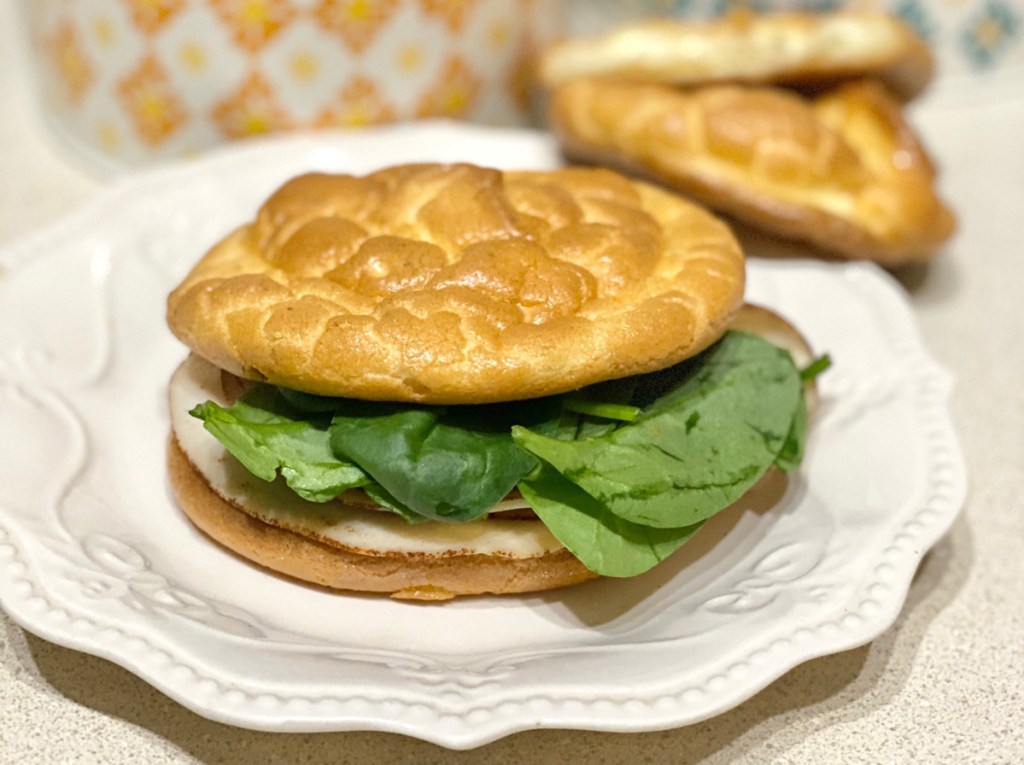 My team member, Jenna, tested out this keto cloud bread recipe (as pictured above) and here's what she had to say:
"I love that this recipe has no almond flour or cheese like you'd expect from a keto bread-based food. While I was baking these, my kiddos came into the kitchen to ask if I was baking cookies – they smelled that good! I really liked how the Italian seasoning made for a rich flavor. They really hit the spot!" – Jenna
---