Keto Chocolate Chip Bread Using Only 6 Ingredients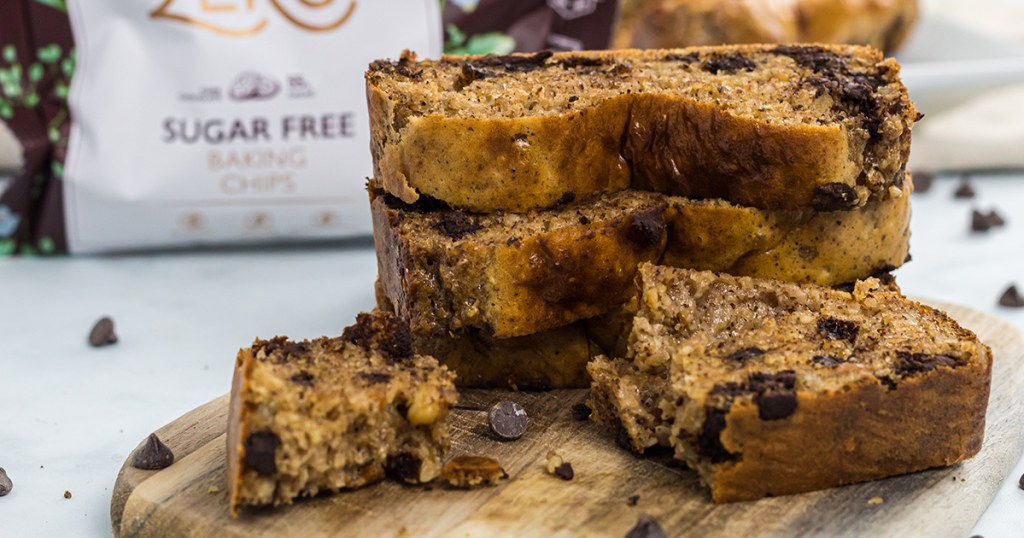 Who doesn't love a sweet keto bread recipe?
I remember when I was a kid we would always fight over who got to lick the spatula of cookie dough. Now we can have that same memory with a loaf of keto chocolate chip bread. This super simple recipe only uses 6 ingredients and takes less than an hour from start to finish!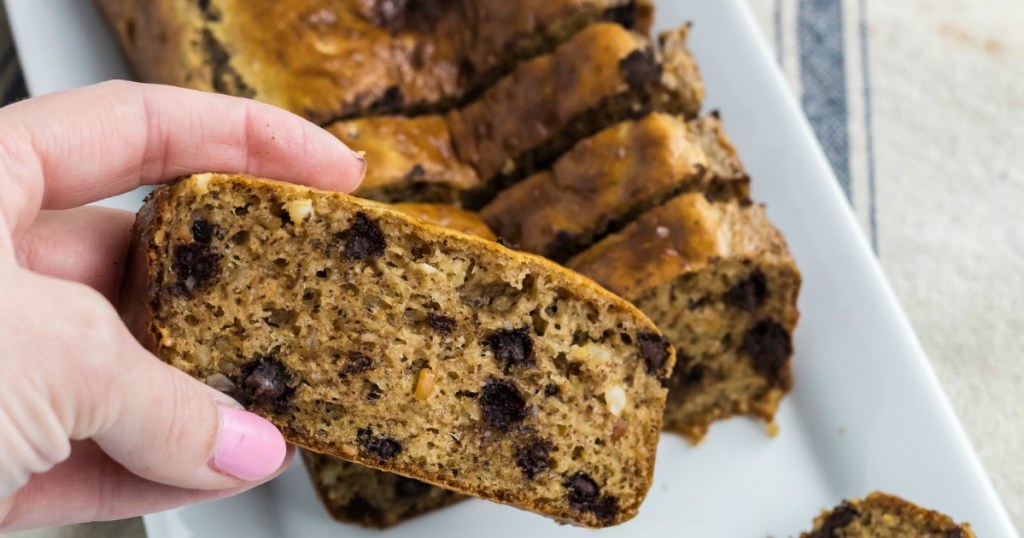 Even with such a simple recipe, the formulation required a bit of trial and error — 5 rounds of trial and error, in fact! 😳

We tried cashew butter which was delicious, but we wanted to make sure we stayed as low as possible on the carb count. We tried Sunbutter sunflower butter, but it had way too strong of a sunflower seed taste and turned green. Finally, after also trying different kinds of peanut butters, Collin found this amazing nut butter blend and it was the winner! 🤗
This keto-friendly Left Coast Performance Nut Butter Blend with MCT Oil is a crunchy butter that really gives this bread a great texture. I'll admit, it's a bit pricier at nearly $15 a jar 😱 – but it really is that delicious and makes the bread absolutely perfect! However, be sure to let us know if you spot any other more affordable nut butter blends that are similar to this one.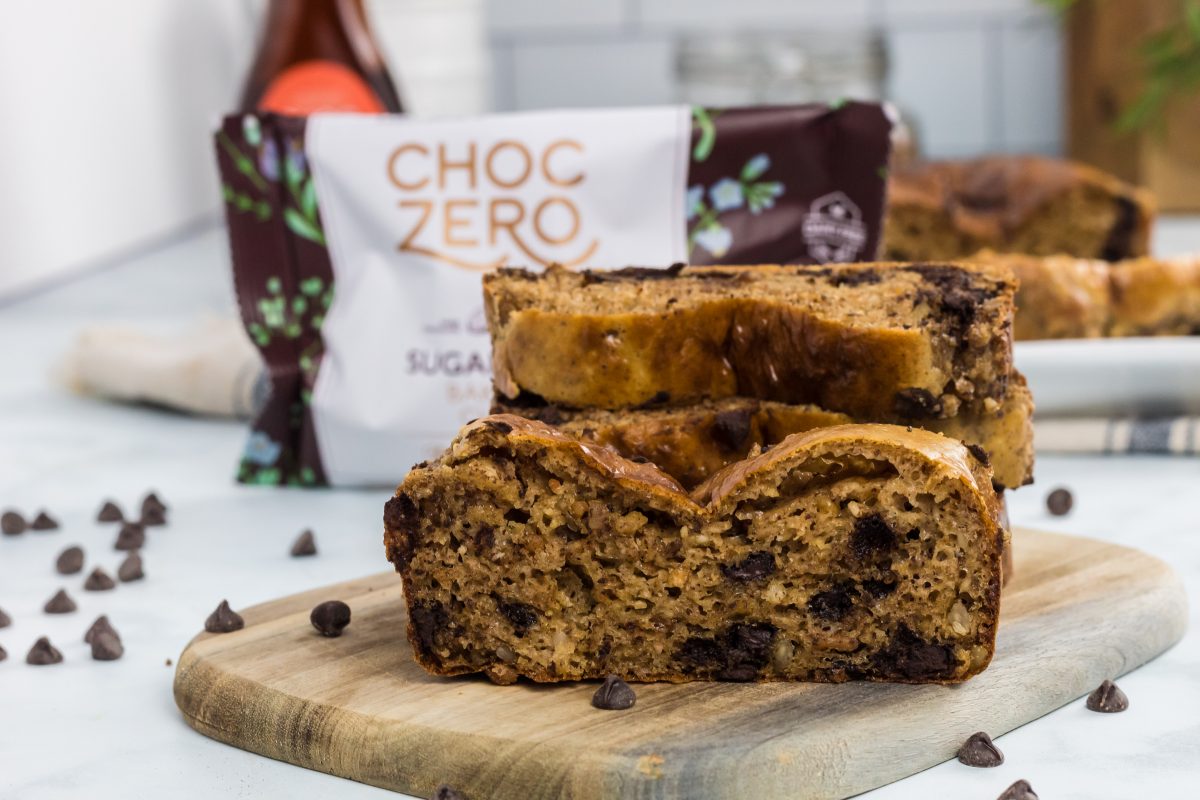 Hip Recipe Tips:
I used ChocZero no sugar added chocolate chips and they were the perfect bittersweet chocolately addition. In fact, I haven't found a product ChocZero has made that I didn't like, so you could definitely try using other varieties of chocolate chips they offer as well.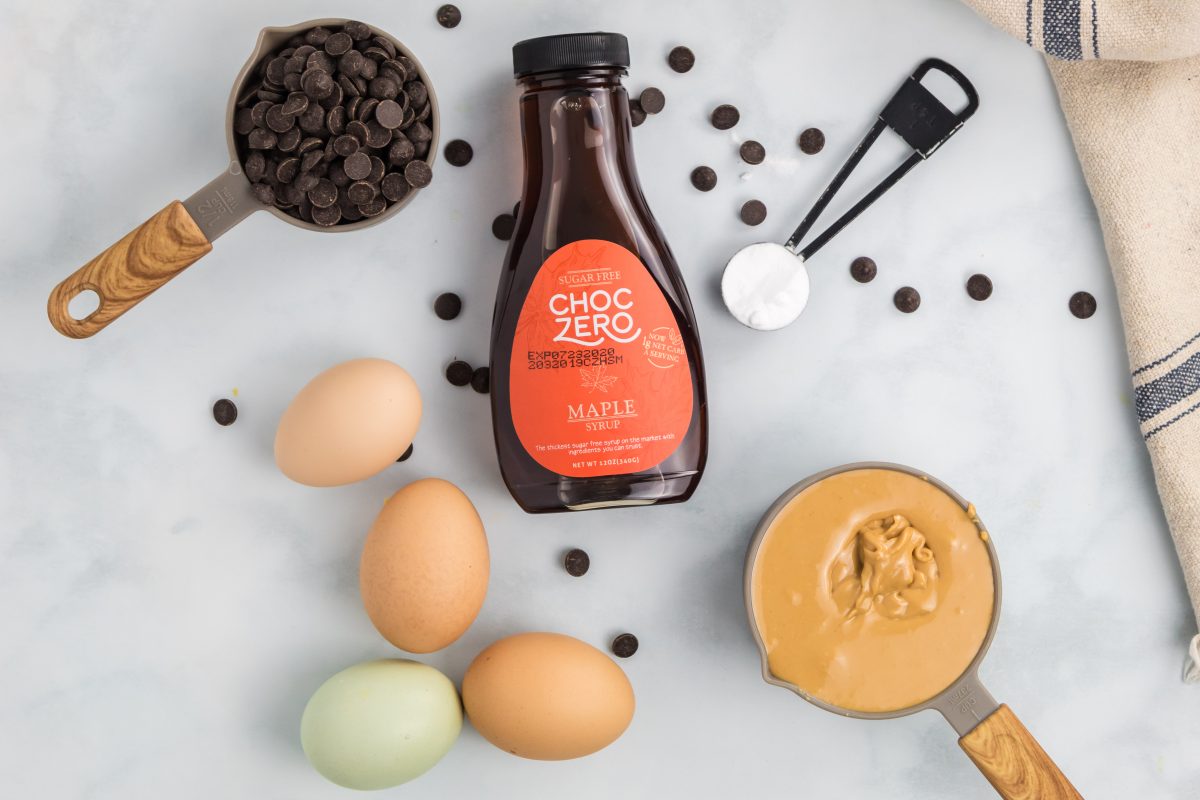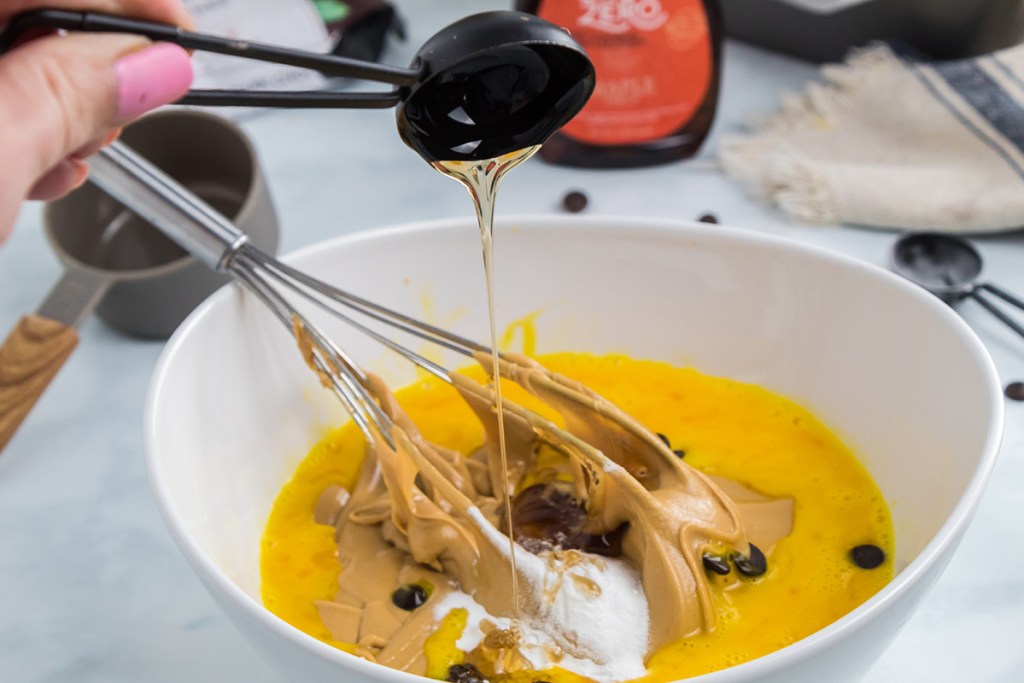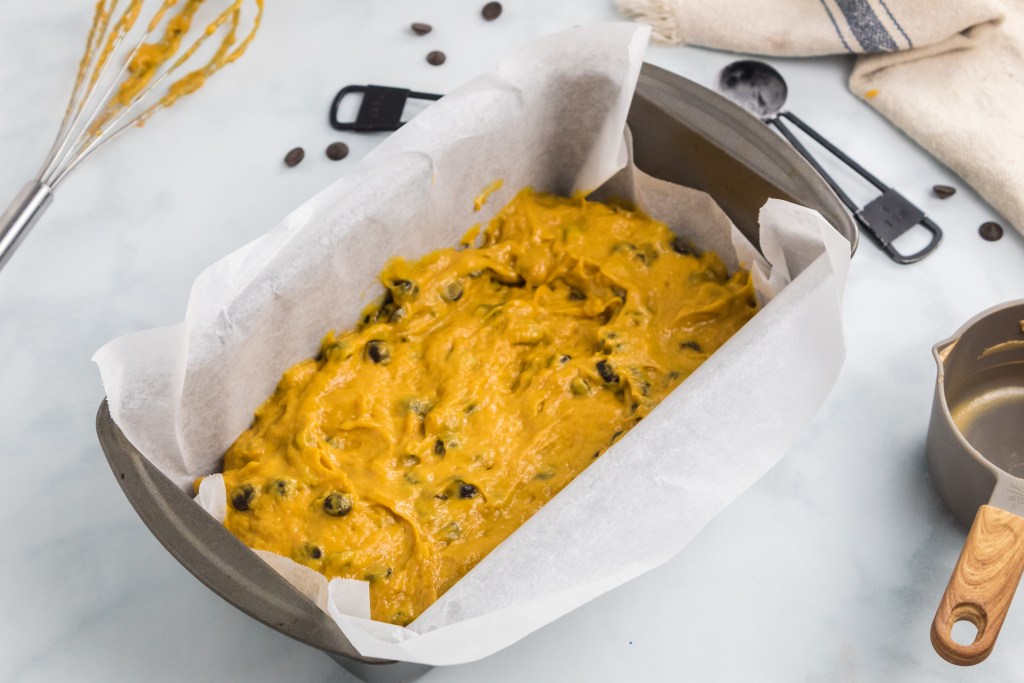 ---
Print
Keto Chocolate Chip Bread
yield: 10 SERVINGS
prep time: 5 MINUTES
cook time: 45 MINUTES
total time: 50 MINUTES
Simple and sweet keto bread that uses only 6 ingredients.
Directions
1
Preheat oven to 350 degrees. Line a bread loaf pan with parchment paper and set aside.
2
In a medium-size bowl, whisk together all ingredients.
3
Pour batter into the parchment-lined pan, cover with foil to prevent the top from burning. Bake for 45 minutes. Let cool before removing it from pan.
Nutrition Information
Yield: 10 slices, Serving Size: 1 slice
Amount Per Serving: 222 Calories | 20.5g Fat | 11g Total Carbs | 7.5g Fiber | 1.8g Sugar | 1.2g Sugar Alcohol | 5.4g Protein | 2.3g Net Carbs
---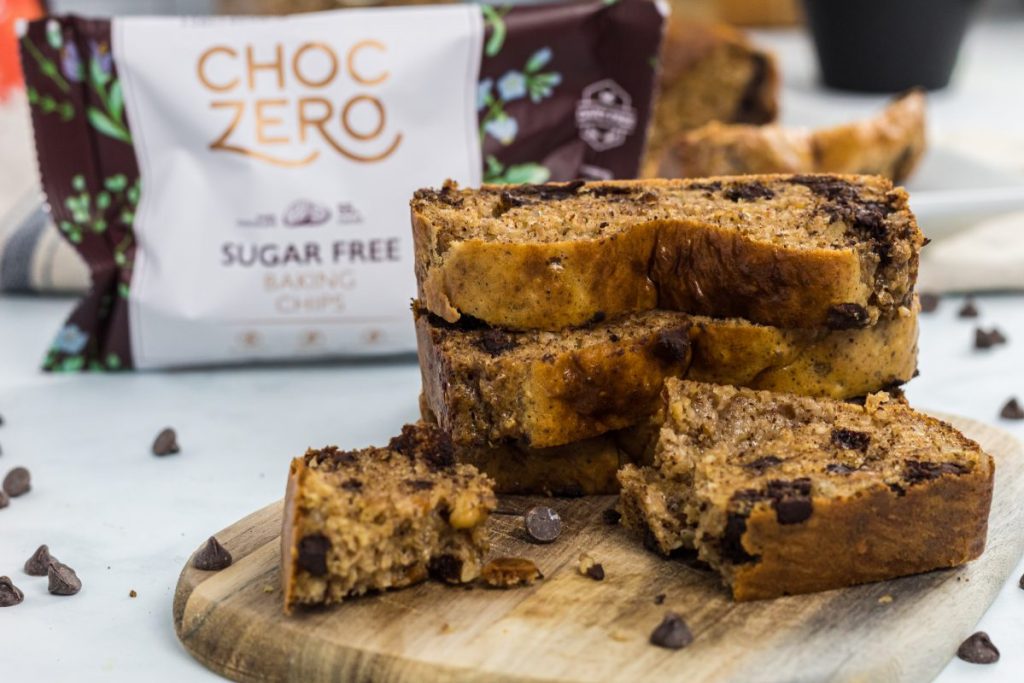 Keto Bread that has only 2g net carbs? Yes, Please!
I love my sweets more than I would like to admit and this slice of heaven makes everything better. Better yet, I can enjoy a slice guilt-free. This bread hack is one I (and my family!) will enjoy over and over again.
---
Love an easy throw-together dessert? Try out this amazing Keto Chocolate Mousse!