Keto Coconut Chocolate Chip Cookies
The perfect amount of crunch and sweetness – with less than 1 carb per cookie!
Top off a satisfying keto meal with these easy keto coconut chocolate chip cookies! They're just the right combination of a sweet flavor with the crunch and clever kick of coconut for a perfect low-carb dessert.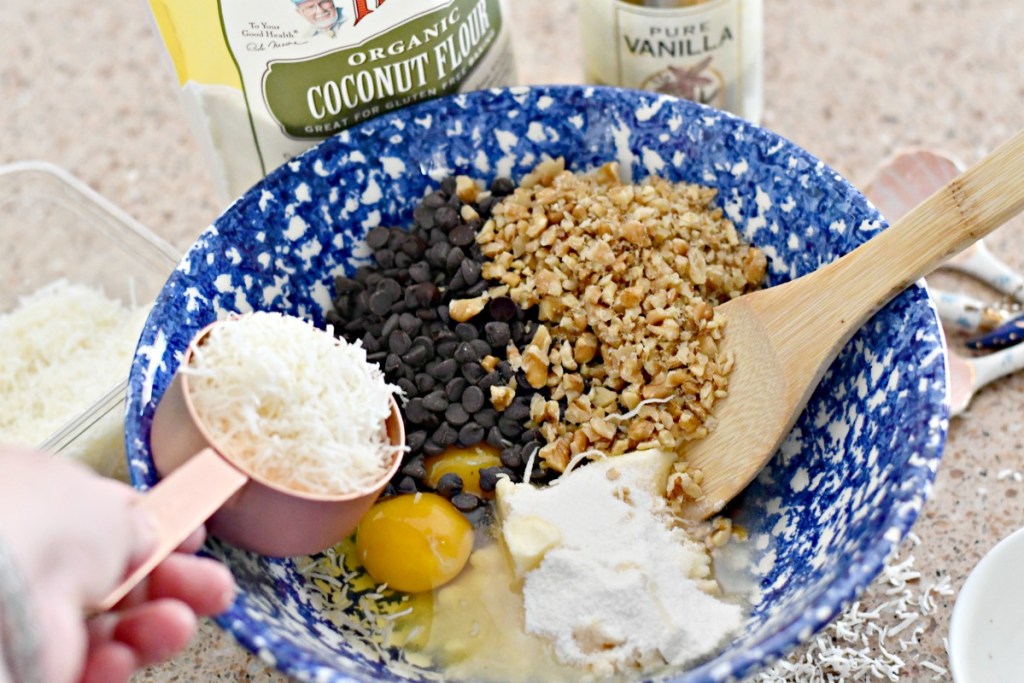 This recipe uses a mixture of coconut flakes, coconut oil, and coconut flour to bring down the carb count – and without tasting like you're biting into a coconut. There's just a hint of the fruit's island-touched flavor in there.
Hip recipe tips when making keto coconut chocolate chip cookies:
If you're allergic to nuts, omit the walnuts, and the cookie will still hold up well. They just won't have the same crunch.
You'll see that the cookies release some coconut oil during baking. That will be left behind on the parchment paper, and your cookies will reabsorb it as they cool down to a nice, chewy consistency.
If you're interested in making a bigger cookie (for chipwiches or the like), increase the mound of dough on the cookie sheet, and add 1-2 minutes to the cooking time. Note that this will change the nutritional value.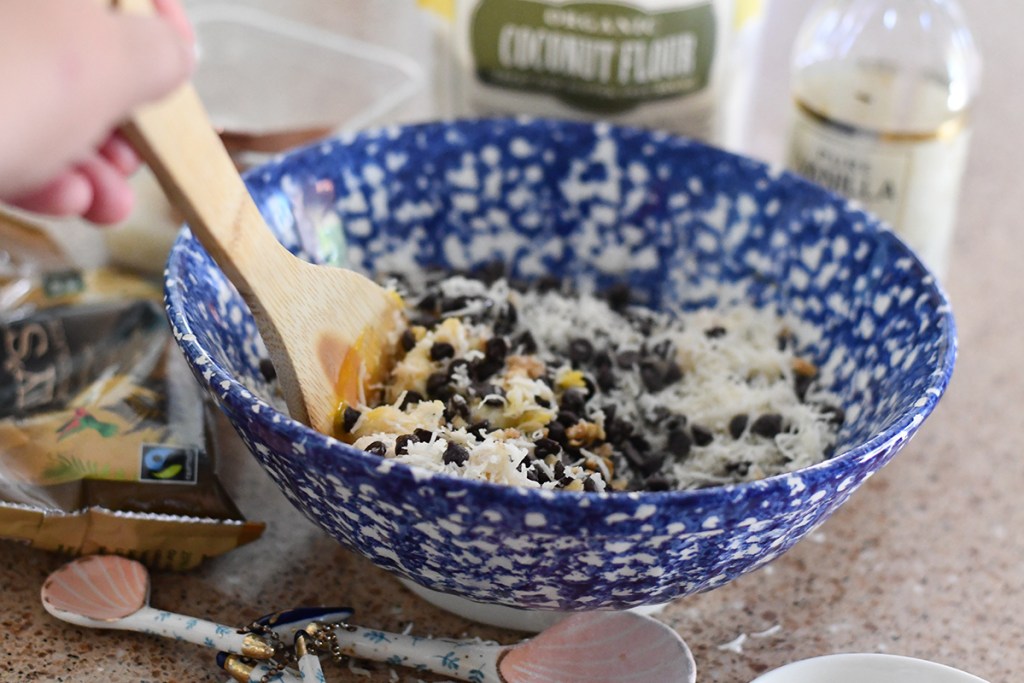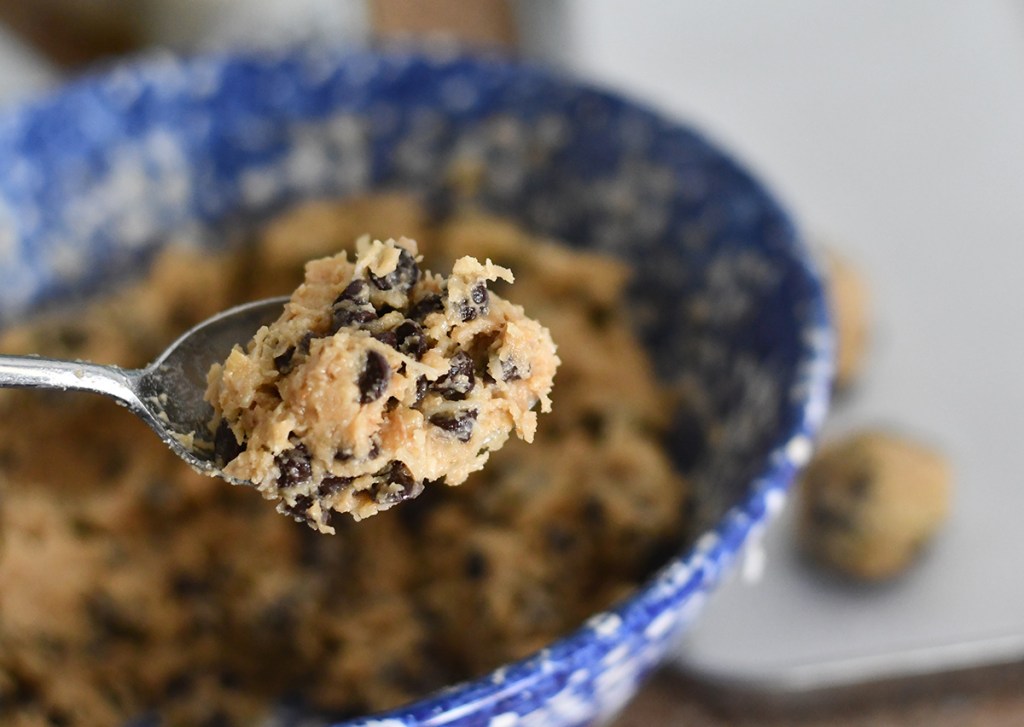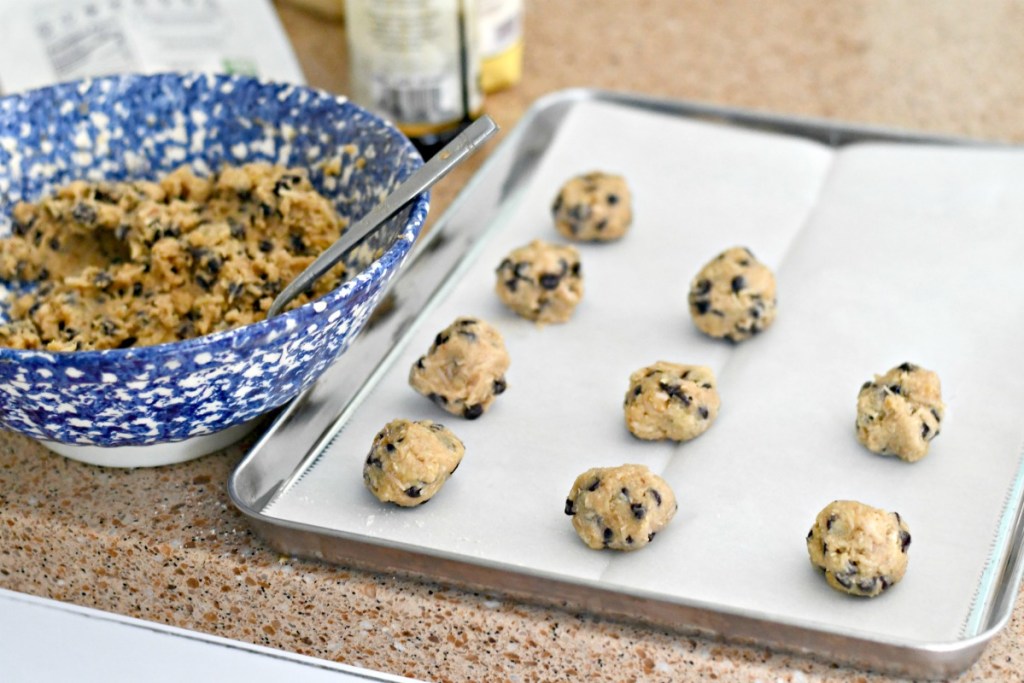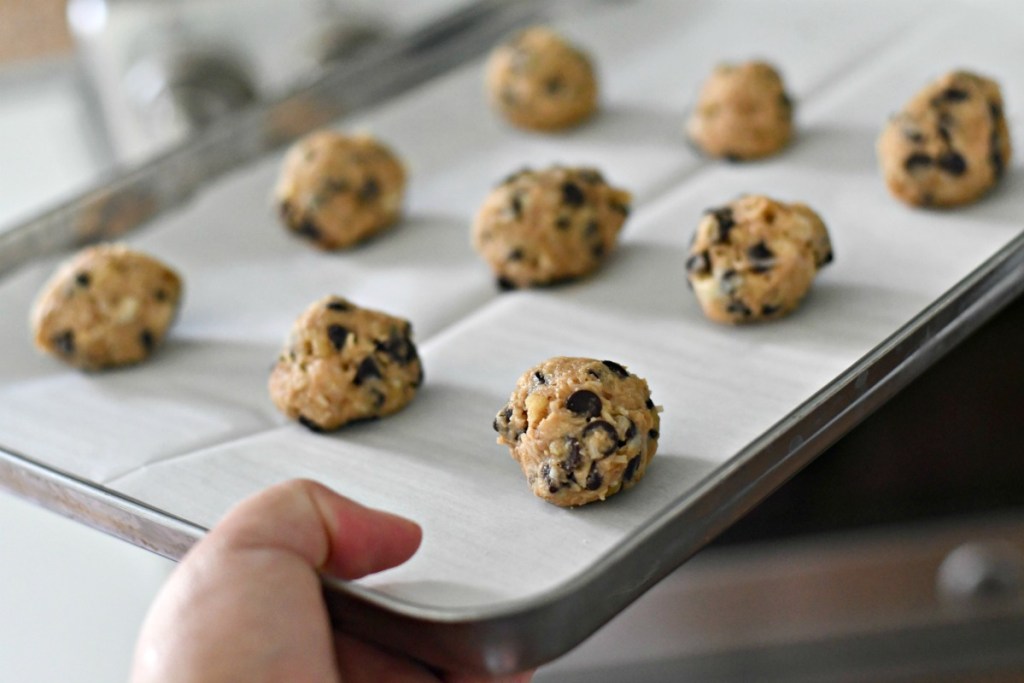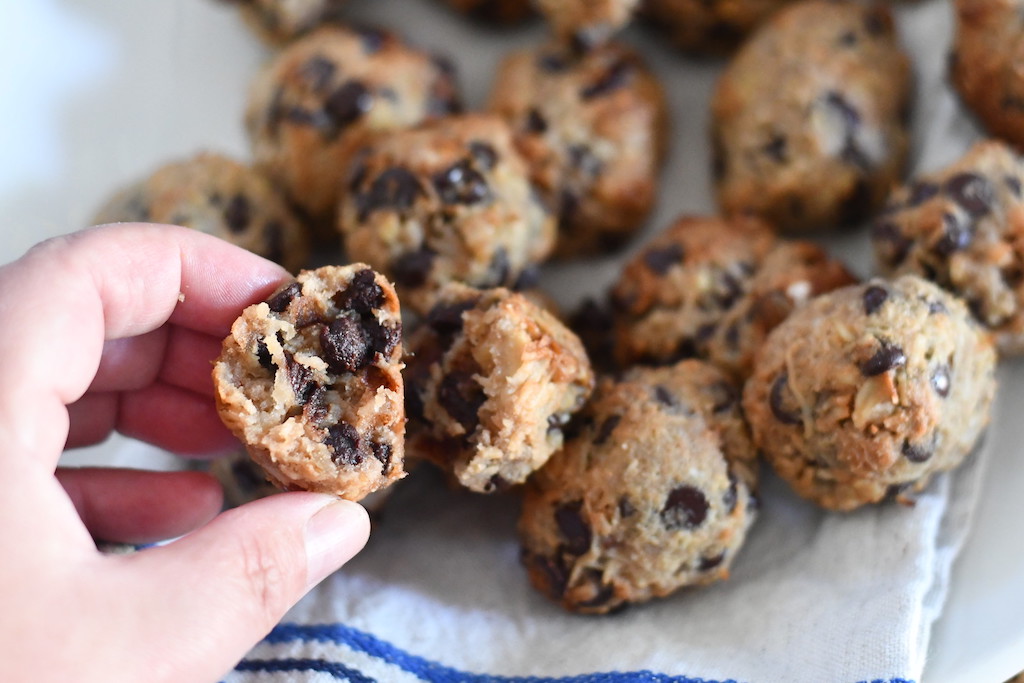 ---
Print
Keto Coconut Chocolate Chip Cookies
yield: 36 SERVINGS
prep time: 5 MINUTES
cook time: 30 MINUTES
total time: 35 MINUTES
All the taste and texture of your favorite chocolate chip coconut cookies, but without the carbs.
Ingredients
1/4 cup butter, softened
3 tablespoons coconut oil
2 eggs
1/2 teaspoon vanilla extract
1 cup unsweetened shredded coconut
3/4 cup chopped walnuts
Directions
1
Preheat the oven to 350 degrees and line a baking sheet with parchment. Set aside.
2
In a large mixing bowl, cream together the butter, coconut oil, eggs, vanilla extract, and Swerve (or desired keto sweetener) until the sweetener is dissolved, using either an electric mixer or a wooden spoon.
3
Add the coconut flour, chocolate chips, shredded coconut, and walnuts to the bowl and mix until combined.
4
Drop rounded tablespoons about two inches apart onto the parchment-lined pan. You could also use a cookie scoop if preferred.
5
Bake for about 12-15 minutes per batch, or until the exterior is golden brown. Expect some oil to be left behind on the pan, but much of that will disappear and be reabsorbed by the cookies as the pan cools, creating a chewier texture in the cookie. And don't worry, the cookie doesn't taste oily!
6
Store these in an airtight container for up to 48 hours. If you keep them any longer than that, they should go into the refrigerator.
Nutrition Information
Yield: 36, Serving Size: 1
Amount Per Serving: 87 Calories | 9g Fat | 4g Total Carbs | 1g Fiber | 2g Sugar Alcohol | 1g Protein | 1g Net Carbs
---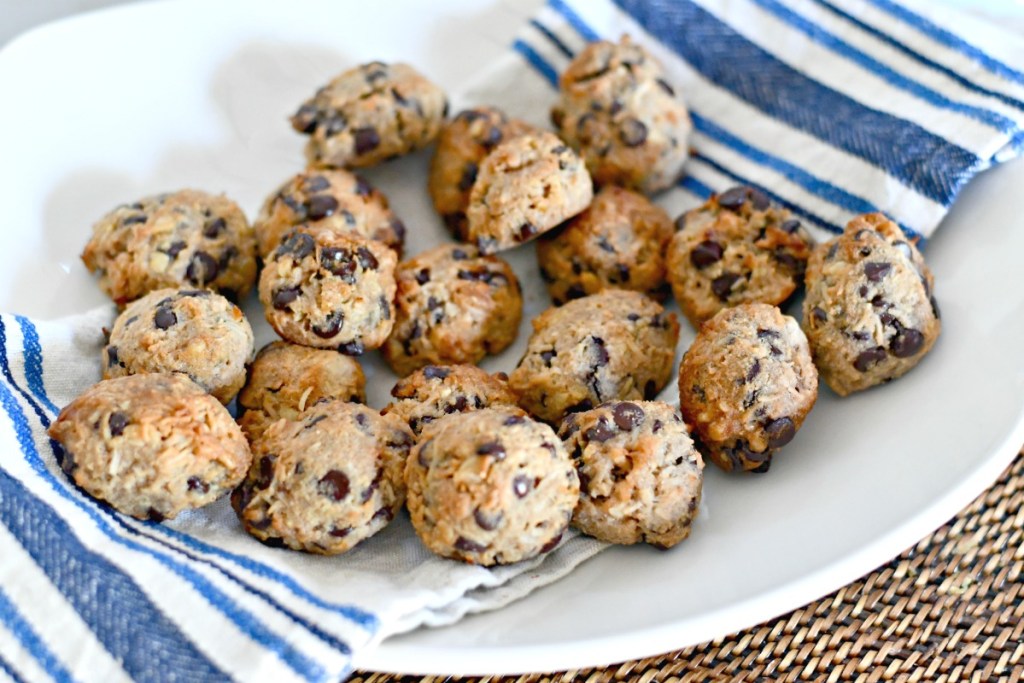 Try not to eat them all at once!
These cookies are insanely addictive – just one bite wasn't enough for our tasters! One of my sidekicks tested this recipe, and here's what she thought:
"With coconut flour being very absorbent, I see why it's important for this recipe to have a lot of liquid ingredients. Don't be alarmed when your pan looks oily as the cookies come out of the oven, as it does get reabsorbed as the cookies cool on the pan! They had such great flavor and texture, and they didn't taste oily at all and were so GOOD! It's hard to eat just one.- Hip team member, Jenna
---