Best Keto Jerk Chicken Marinade (Flavorful & Sugar-Free!)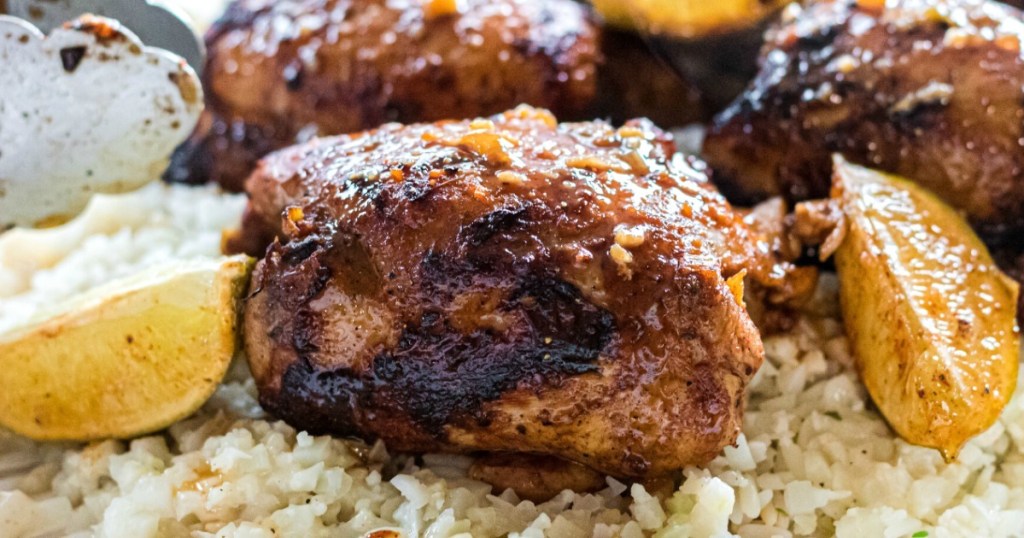 Spice, spice baby!
There's nothing I love more than a keto dinner with a kick to it. Today I'm sharing with you an easy low-carb jerk chicken marinade recipe that your entire family will enjoy! This chicken is perfect for a busy weekday meal or for a gathering on the weekend.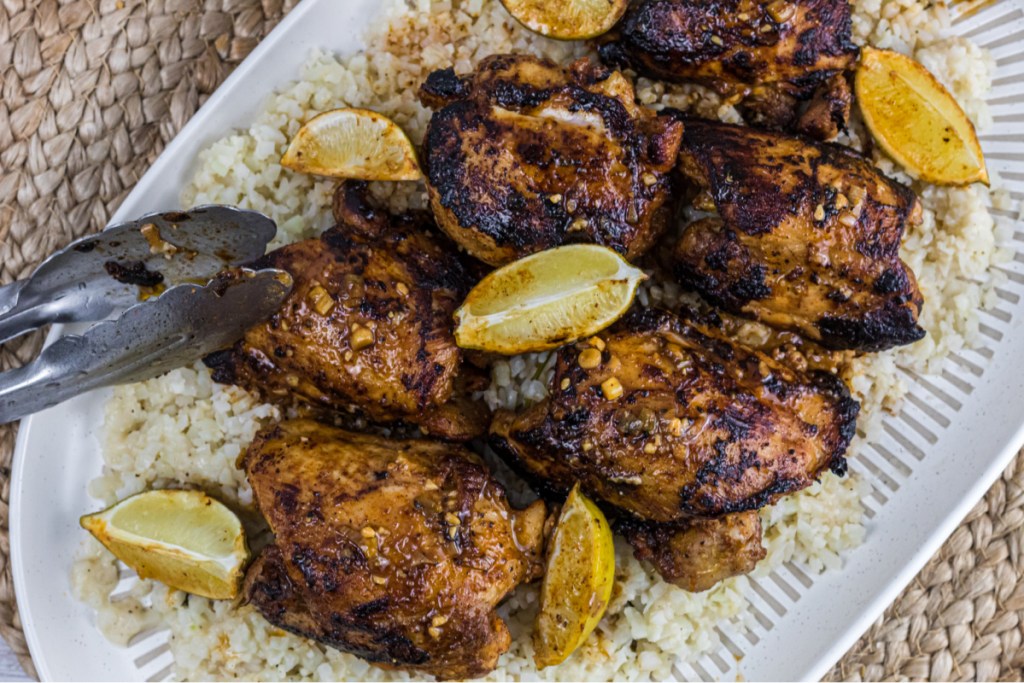 This Caribbean style low carb dinner is packed with so much flavor that it will knock your socks off. I love being able to indulge in my favorite comfort foods without all of the added carbs and this recipe truly delivers!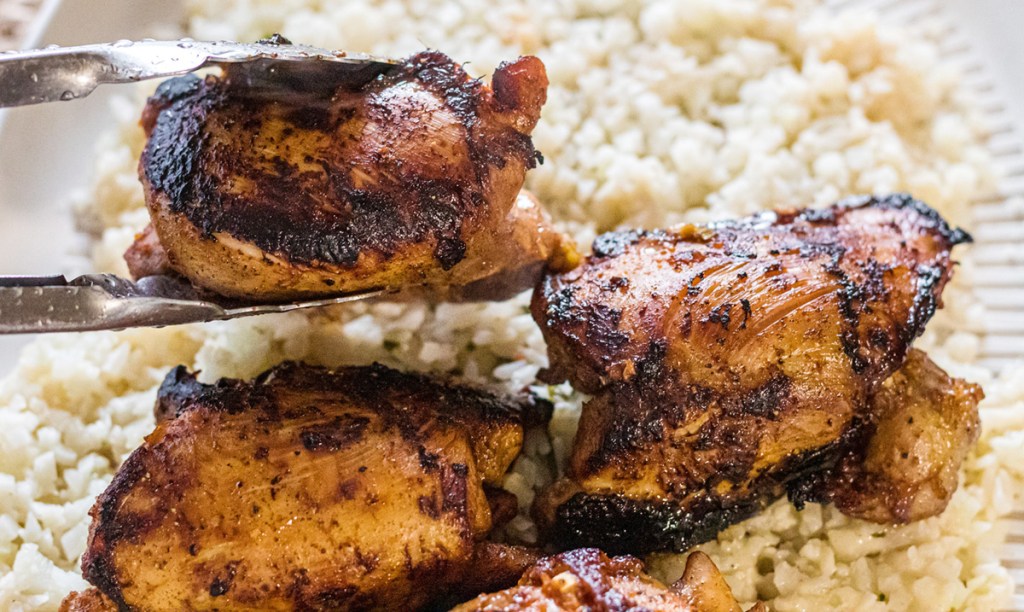 Tips for making the best keto jerk chicken marinade:
I found that grilling this chicken over a medium-heat fire and turning occasionally for 30-40 minutes was the perfect way to cook this dish.
Serve this chicken with cauliflower rice and lime wedges for a complete keto-friendly dinner idea.
Jerk chicken recipes are already close to being keto-friendly, but to lower the carb-count even further, I switched out the sugar for Brown Swerve and used Coconut Aminos.
The marinade can be made up to 3 days beforehand to have it available when you're ready to add the chicken. I also like to start marinating chicken before work so it's ready to cook by dinnertime, giving it closer to 8 hours to really absorb the flavors.
If you are using the oven for this recipe, I like pouring the marinade into the pan so you have extra sauce to serve, but this is optional. If you are grilling the chicken, discard the extra marinade in the bag.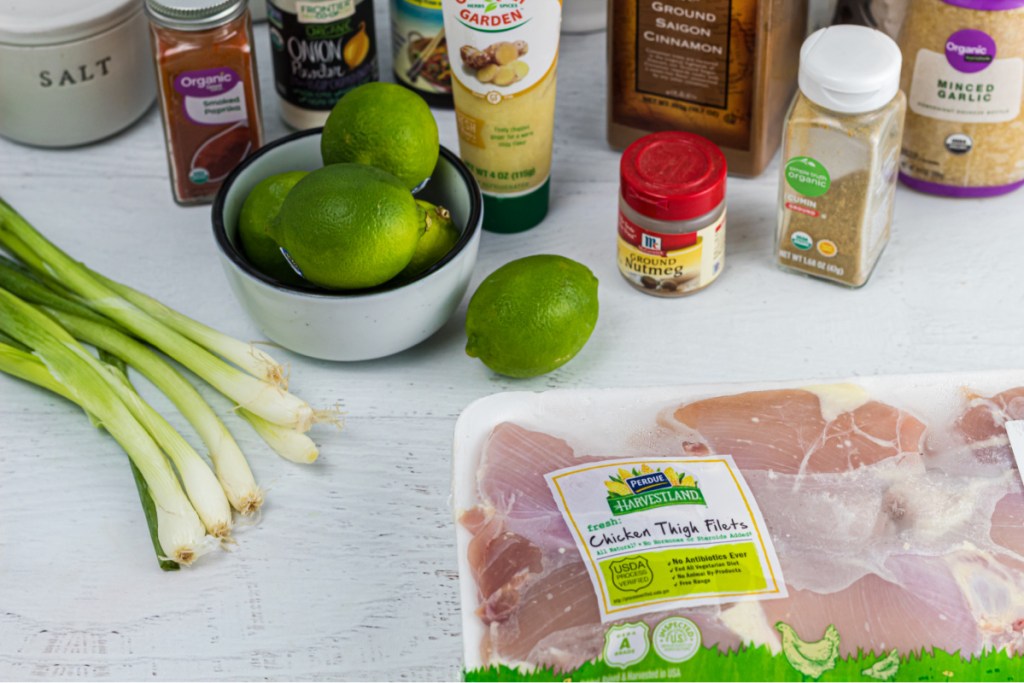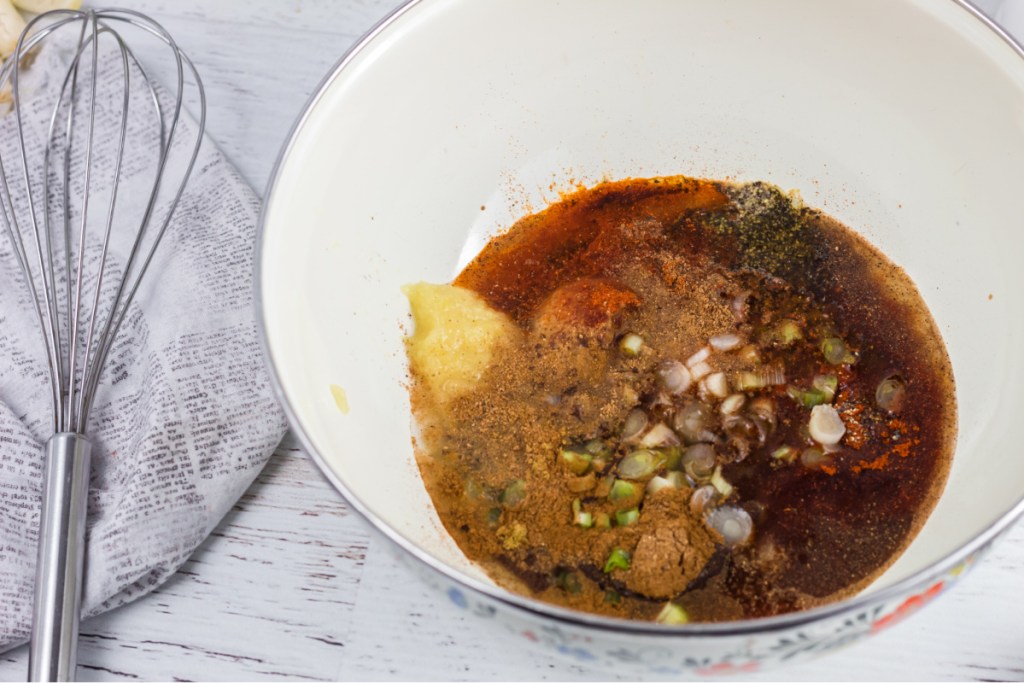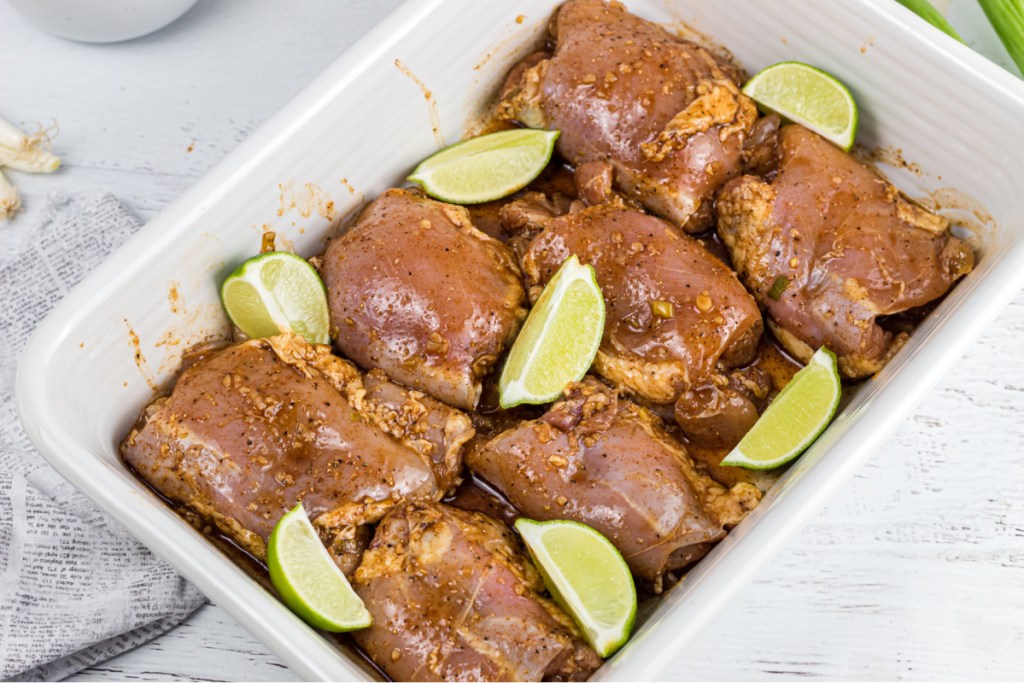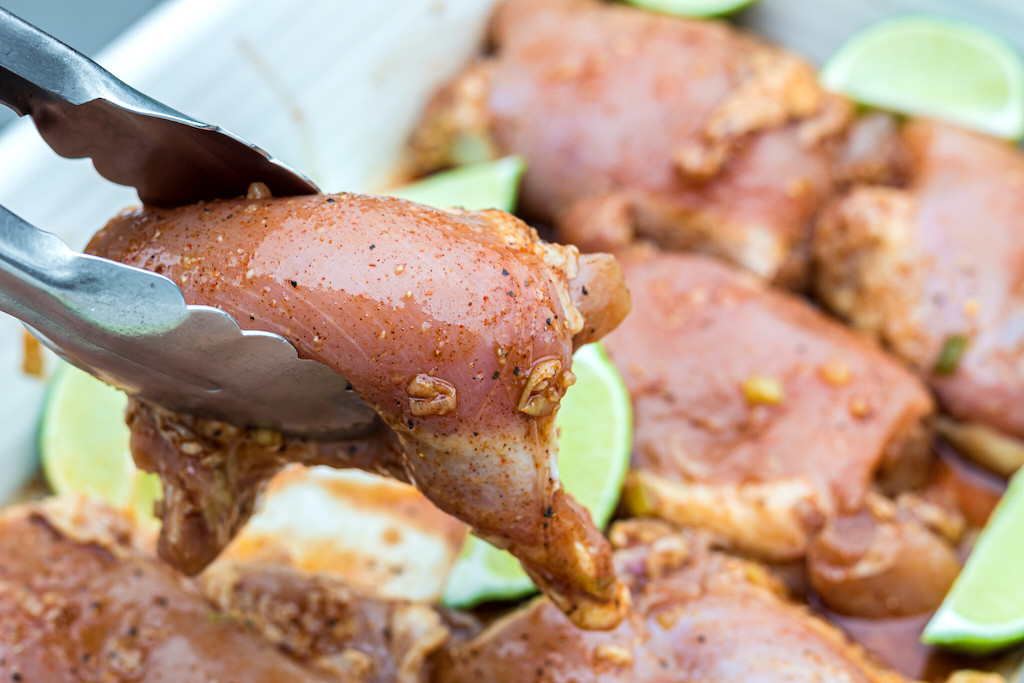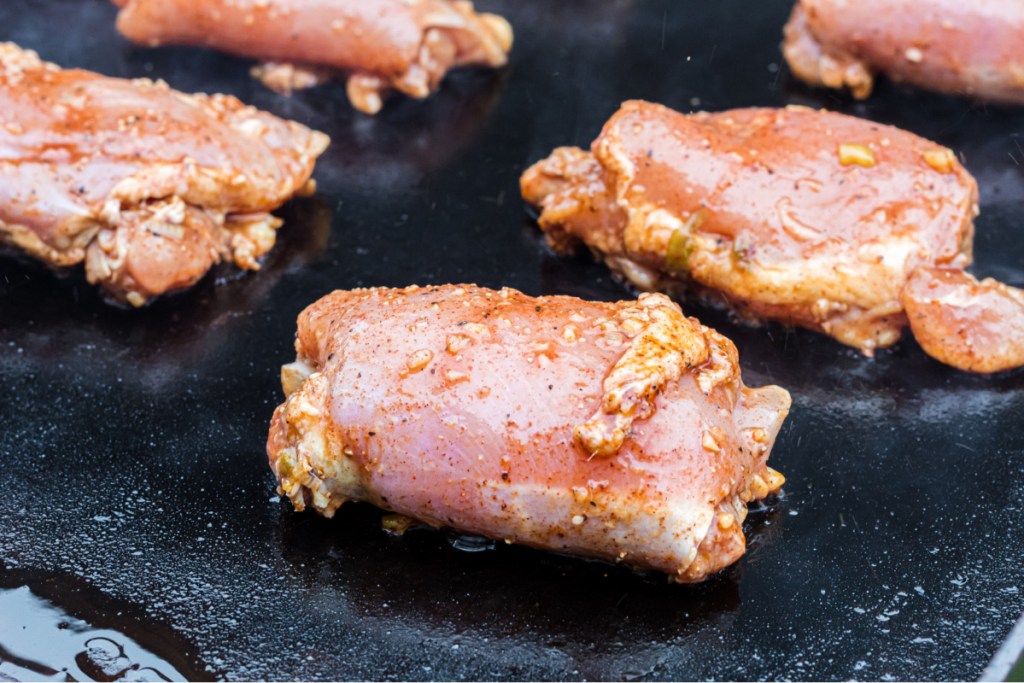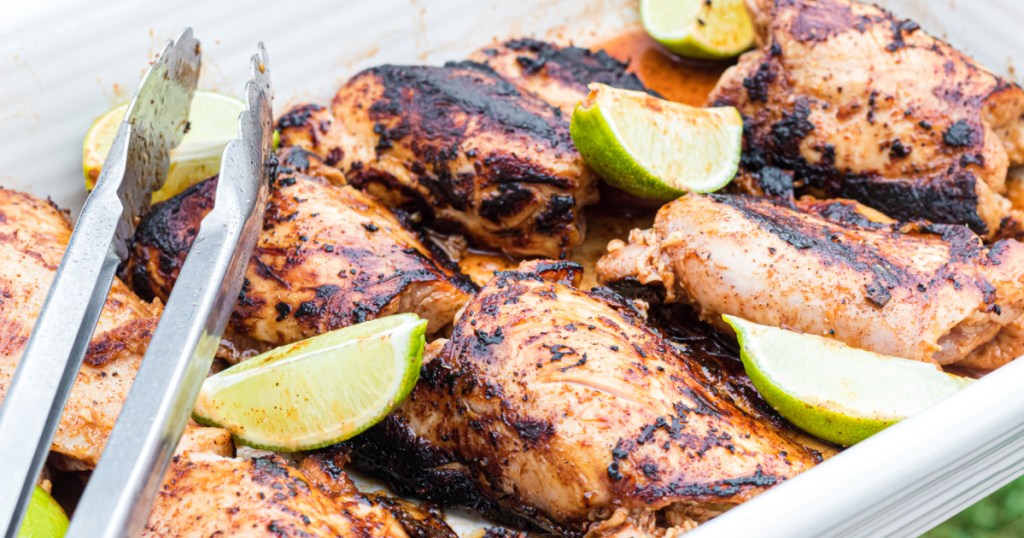 ---
Print
Keto Jerk Chicken Marinade
yield: 6 SERVINGS
prep time: 4 HOURS
cook time: 35 MINUTES
total time: 4 HOURS 35 MINUTES
This keto-friendly jerk chicken marinade recipe is a flavor explosion of sweet spices with bright lime juice.
Ingredients
Marinade:
1/4 cup lime juice
3 tablespoons olive oil
1 tablespoon minced garlic
1/2 tablespoon ginger, fresh or paste
1 teaspoon salt
1 teaspoon cinnamon
1/2 teaspoon nutmeg
1 teaspoon black pepper
1 teaspoon smoked paprika
5 scallions, chopped
1/2 teaspoon cumin
4 lime wedges
Chicken:
6-8 chicken thighs
4 lime wedges
4 tablespoons butter, melted
Directions
1
In a bowl, whisk together all marinade ingredients.
2
In a large Ziploc bag, add chicken thighs, 4 lime wedges, and marinade. Seal and place in the refrigerator for at least 4 hours.
3
Baking chicken in the oven:
Preheat oven to 400 degrees. Remove chicken from marinade bag and place in a 9"x13" baking dish. Pour marinade over chicken and bake in the oven for 35 minutes. Remove baking dish from oven and drizzle melted butter over chicken. Turn oven to broil and place chicken back in the oven for 2 minutes.
4
Grilling chicken:
Place chicken over a medium-hot fire, discarding leftover marinade. Turn chicken occasionally. Grill for 35-40 minutes or until chicken internal temperature reaches 165 degrees.
Nutrition Information
Yield: 8, Serving Size: 1
Amount Per Serving: 239.6 Calories | 15.3g Fat | 6.7g Total Carbs | 0.6g Fiber | 1.5g Sugar Alcohol | 21.8g Protein | 4.7g Net Carbs
---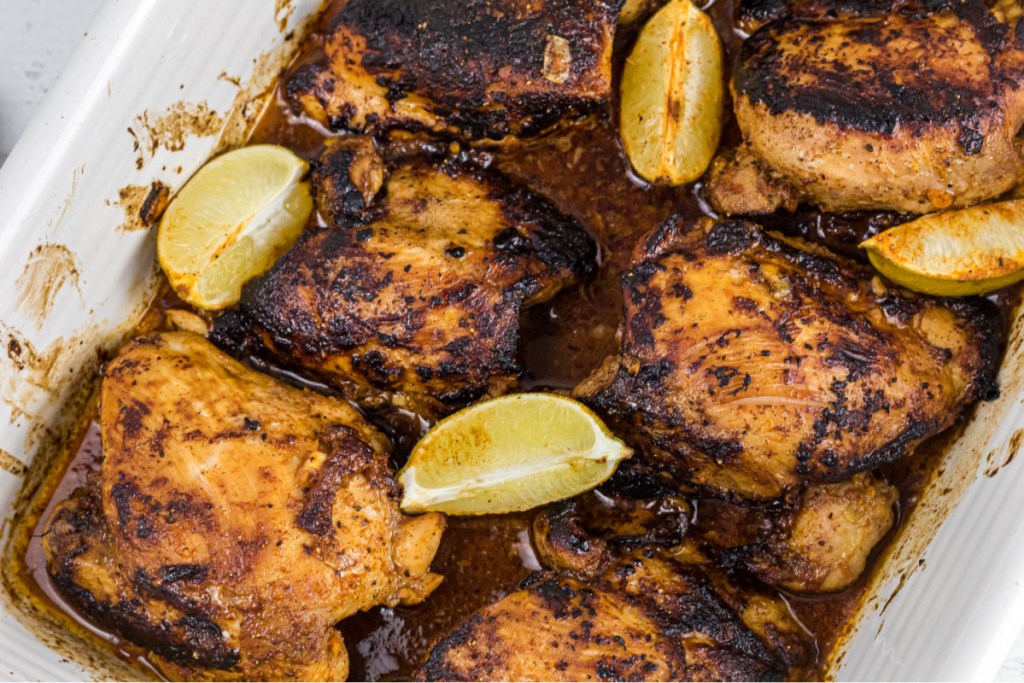 Winner, winner chicken dinner!🏆
This flavorful chicken recipe is one of my new favorites and I've added it into my meal planning rotation.
My family loves spicy foods just like I do and everyone enjoyed this dinner. It's an easy way to kick up the flavor of your traditional chicken dinner!
My team member, Jenna, gave this jerk chicken marinade recipe a test for me, and here's what she had to say:
"Not only does this smell amazing while cooking, but it also tastes even better! I am a huge fan of jerk chicken but often it tends to be so spicy, this marinade has the perfect kick of flavor without going overboard. I ate mine over cauliflower rice for a truly delicious low carb dinner."
---