Keto Pineapple Cake with Cherry Glaze
I'm about to turn your keto world upside down!
I'm a self-proclaimed pineapple upside down cake fanatic! I could sit and eat it all day, every day, but sadly it's not keto-friendly… but this keto pineapple cake with cherry glaze sure is! 😃
Today I'm sharing with you my newest low carb dessert creation – a keto pineapple-infused cake with a sweet and fruity cherry glaze. This delicious cake delivers that crave-worthy pineapple taste without all of the added sugar and carbs.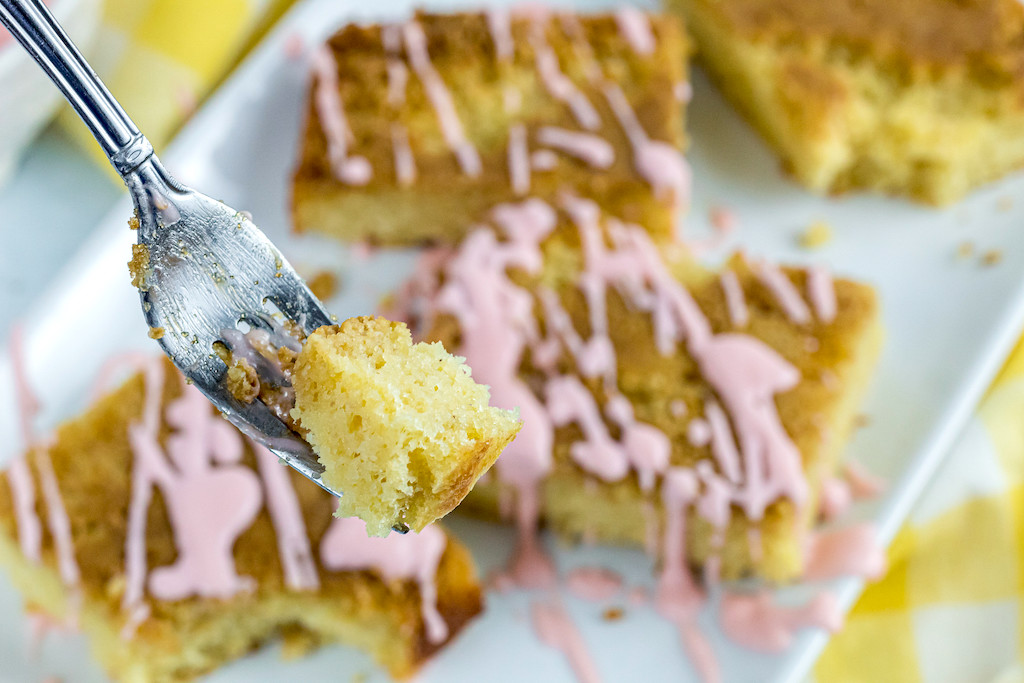 This keto cake is deliciously moist, addicting, and has a yummy caramelized butter taste thanks to my go-to brown Swerve keto sweetener (love this stuff!). Plus, don't forget to drizzle this keto pineapple cake with our sweet cherry glaze… it's literally the cherry on the top! 🍒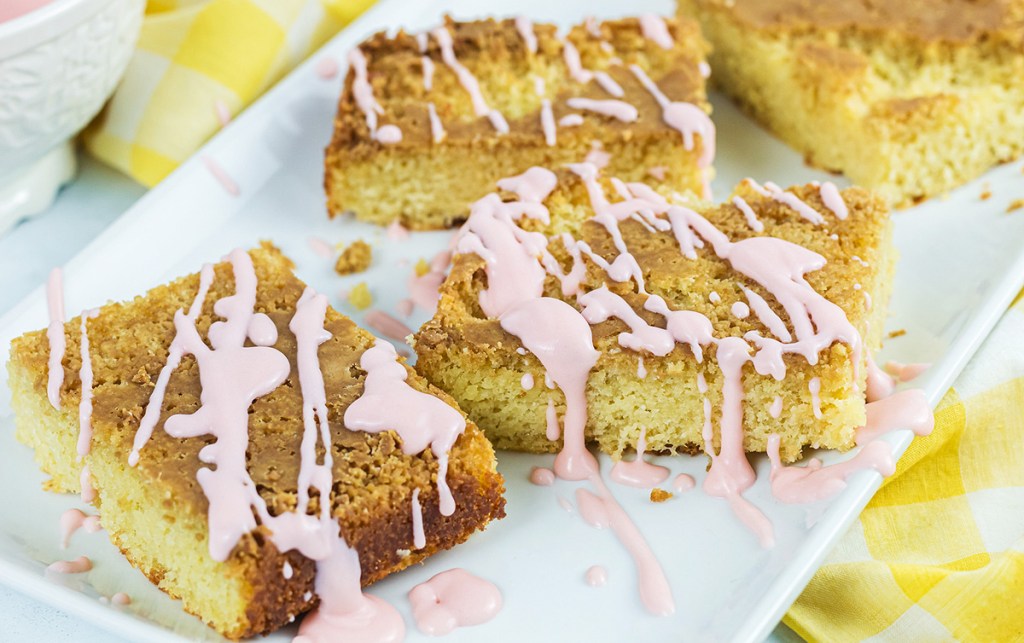 I bet you're wondering how we got the fruity flavors in there while keeping it keto…
The secret is in the extract! Pineapple extract is the perfect substitution to replace the sugared pineapple that you typically use when making an upside-down cake. And then for the cherry, we used the same extract brand as our favorite banana extract to really bring the glaze to another level.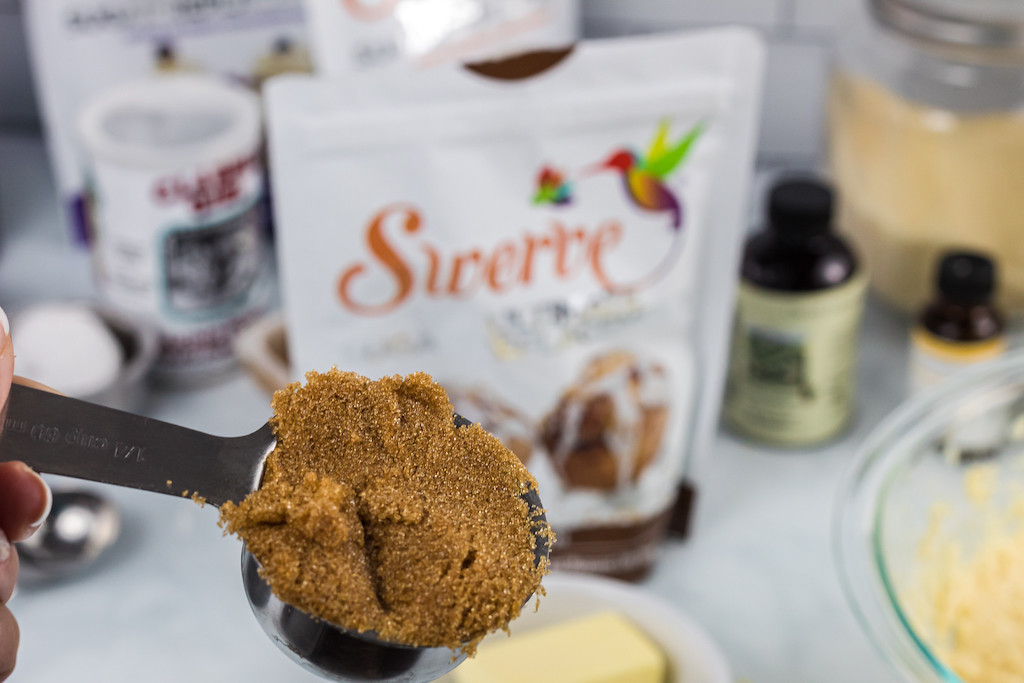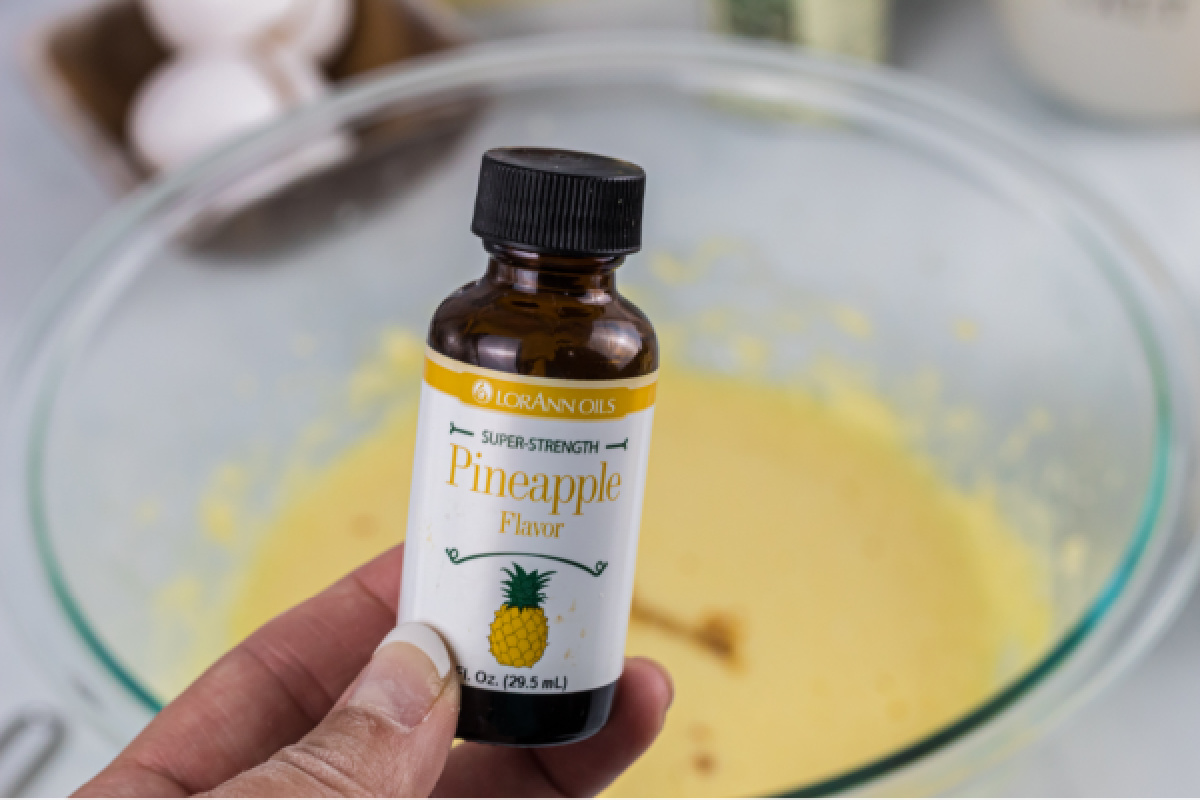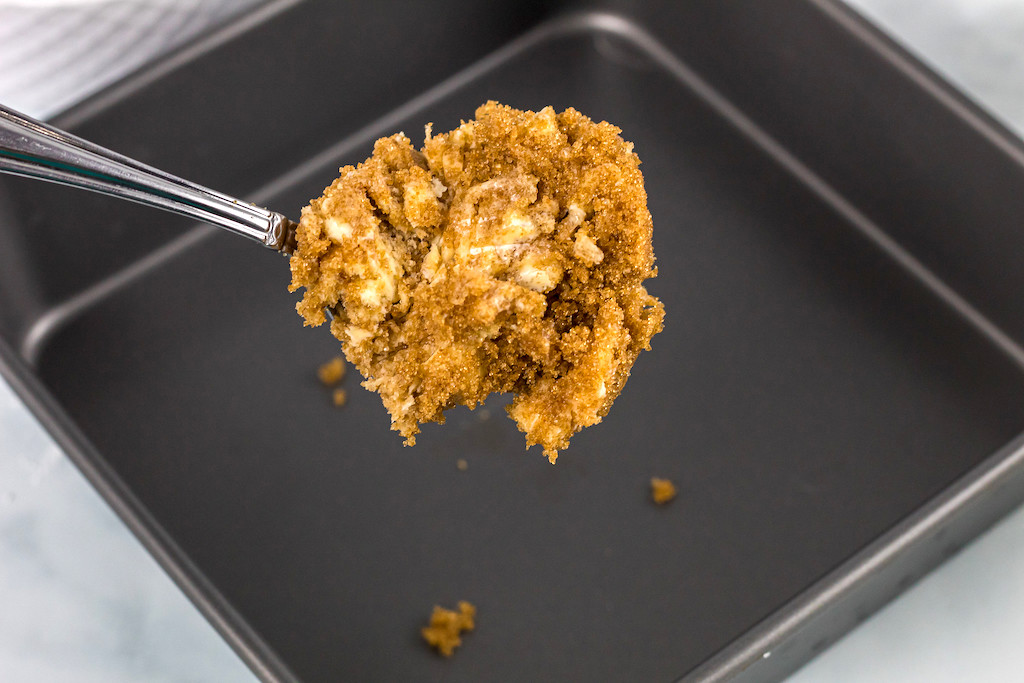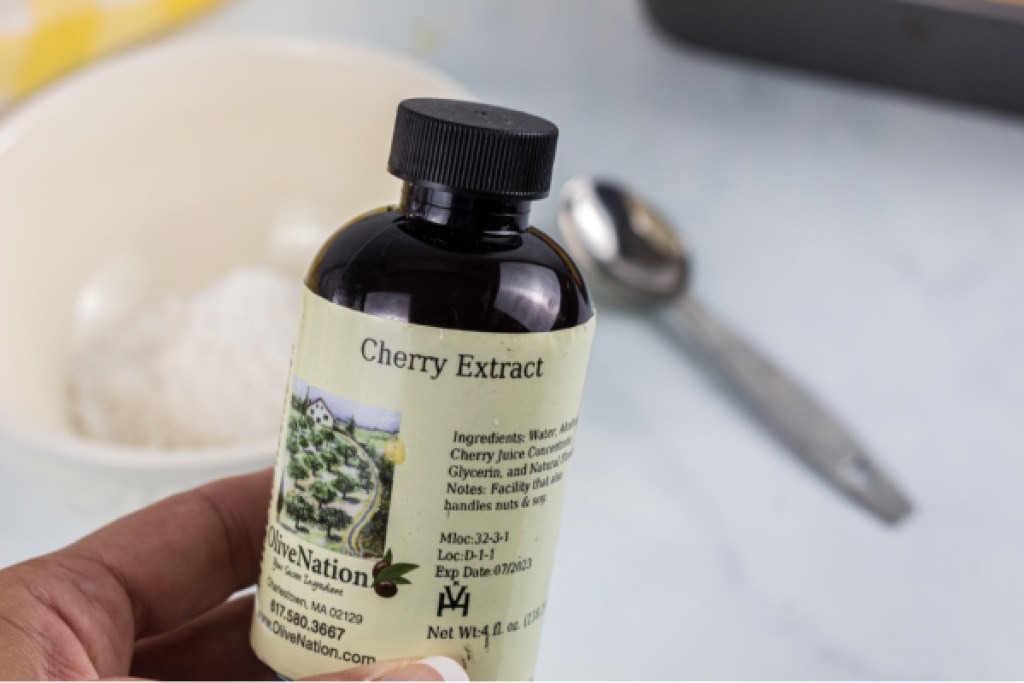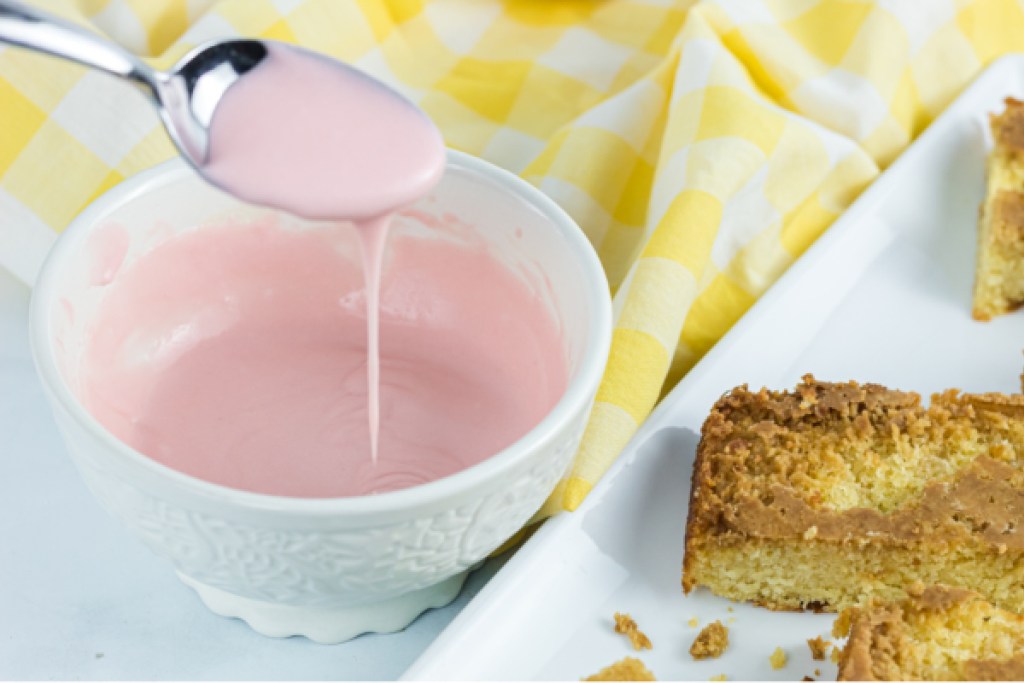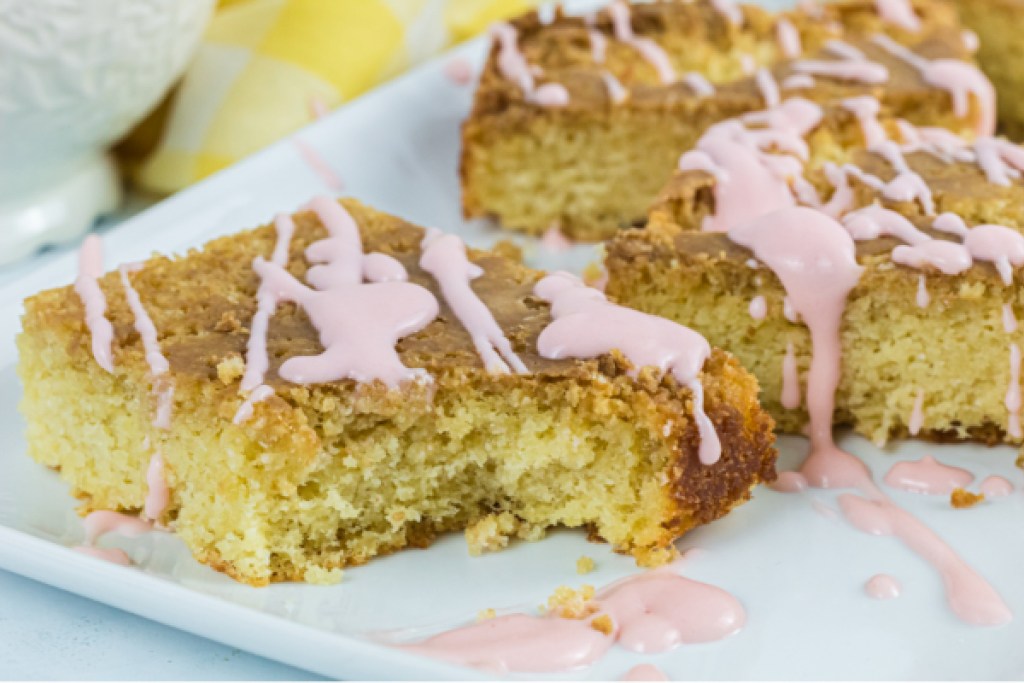 ---
Print
Keto Pineapple Cake w/ Cherry Glaze
yield: 9 SERVINGS
prep time: 15 MINUTES
cook time: 30 MINUTES
total time: 45 MINUTES
A light and fluffy pineapple sweetened cake with a brown butter topping drizzled with a cherry glaze.
Ingredients
Cake:
1/4 teaspoon salt
2 teaspoon baking powder
3/4 cup butter, room temperature (separated)
3 eggs
1 teaspoon vanilla extract
1/4 cup heavy cream
Cherry Glaze:
Directions
1
For the cake:
Preheat oven to 350 degrees.
3
In a separate large mixing bowl, cream together 1/2 cup butter, Swerve granular, eggs, vanilla extract, pineapple extract, and heavy cream.
4
Add dry ingredients into wet ingredients and mix until combined.
5
In a small bowl, mix together 1/4 cup brown Swerve and 1/4 cup butter with a fork. Sprinkle brown Swerve mixture over an 8x8 pan.
6
Pour batter over brown Swerve butter mixture in pan. Bake in a preheated oven for 30 minutes. *If the top of the cake starts to brown (mine started about 15 minutes in) place a sheet of foil over to prevent anymore browning.
7
Remove from the oven and let the cake cool.
8
For the cherry glaze:
In a small bowl, mix together powdered Swerve, heavy cream, cherry extract. Drizzle over the cake once the cake has cooled.
Nutrition Information
Yield: 9, Serving Size: 1
Amount Per Serving: 231 Calories | 24g Fat | 12g Total Carbs | 0g Fiber | 10g Sugar Alcohol | 4g Protein | 2g Net Carbs
---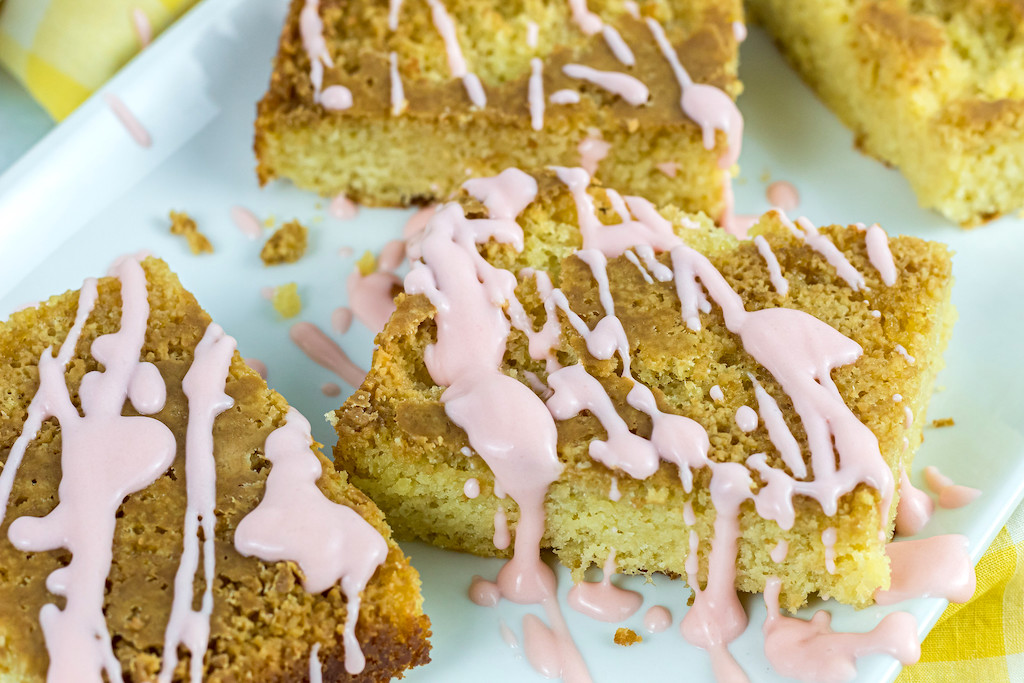 This keto pineapple-infused cake with cherry glaze would be a perfect keto dessert to have on hand for an end of summer cookout, or really anytime of year. I'm betting even the non-keto eaters in your family will love it!
Make it, and let me know what ya think – I bet ya can't stop at eating just one piece!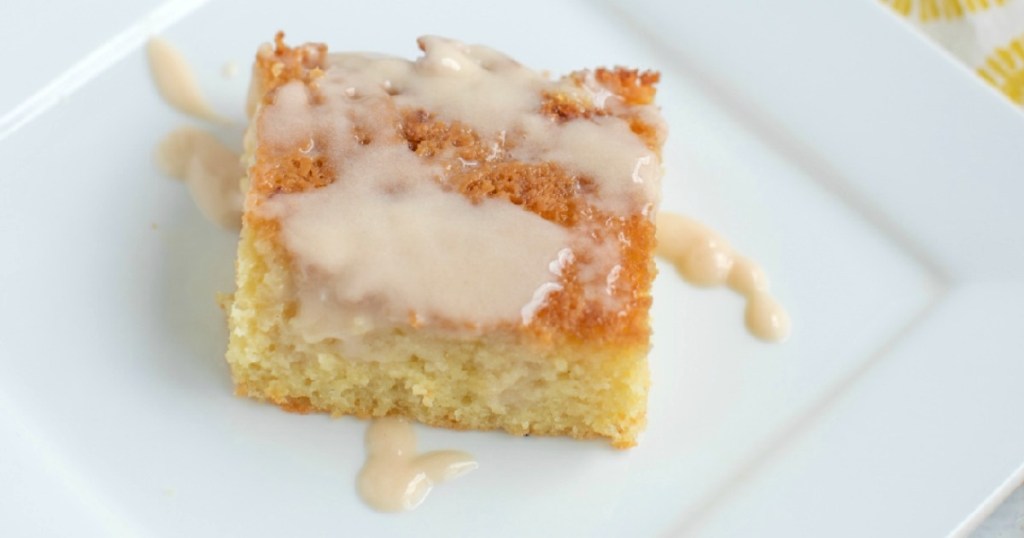 My team member, Jenna, gave this recipe a test for me, and here's what she had to say:
"I knew the minute I smelled the batter that this was going to be a home run dessert. My house smelled so yummy while the cake was baking in the oven. I love the caramelized bottom, and how light and fluffy this cake is! And of course, the cherry glaze really brings it all together." – Jenna
---