Keto Cream Cheese Chocolate Cookies Recipe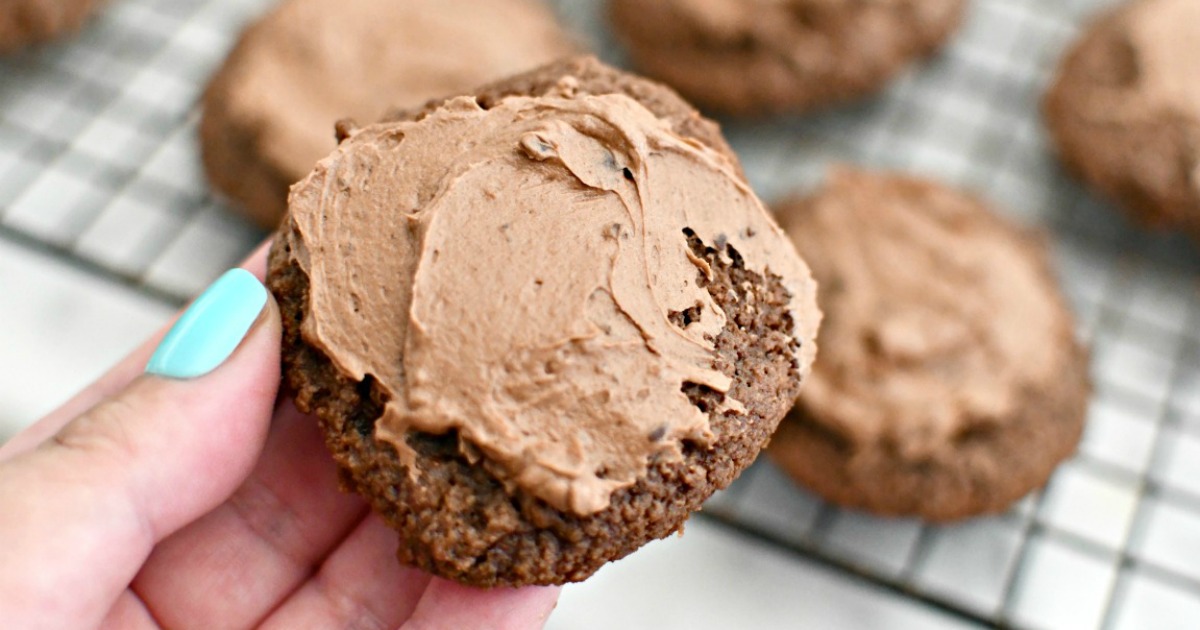 Ready to indulge in some guilt-free chocolate?!
You're gonna love these rich and soft keto cream cheese chocolate cookies! Yep, this dessert recipe is low-carb and uses keto-friendly ingredients. And most importantly?! They taste SO GOOD. Hooray!
The process is pretty easy, and the rich buttercream frosting makes for an over-the-top cookie experience. Grab your apron and let's get into the kitchen to bake some yummy keto cookies!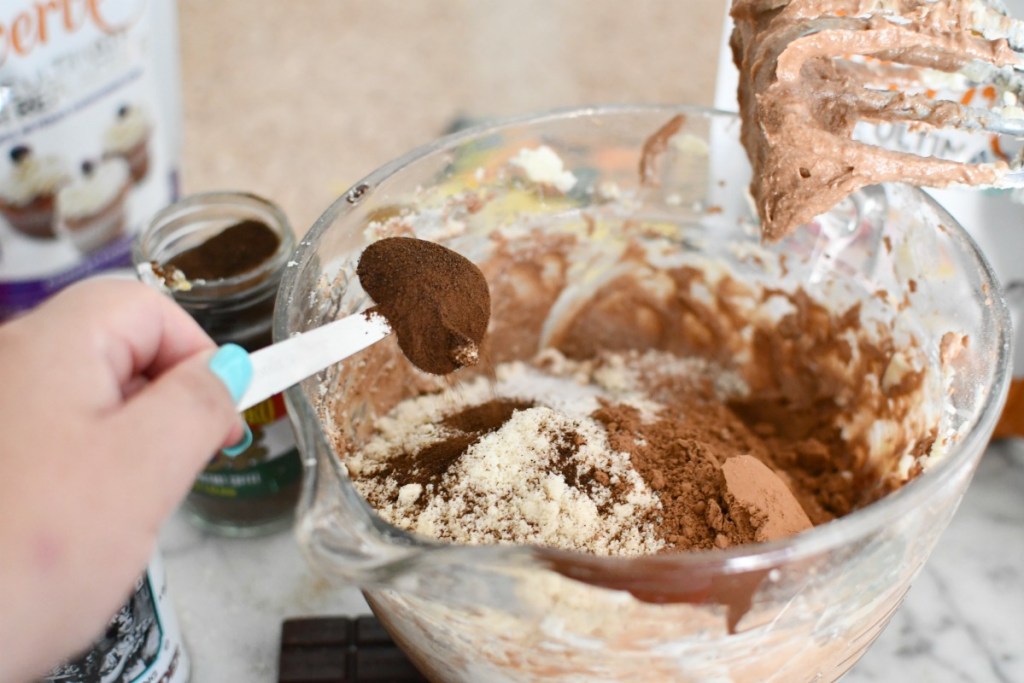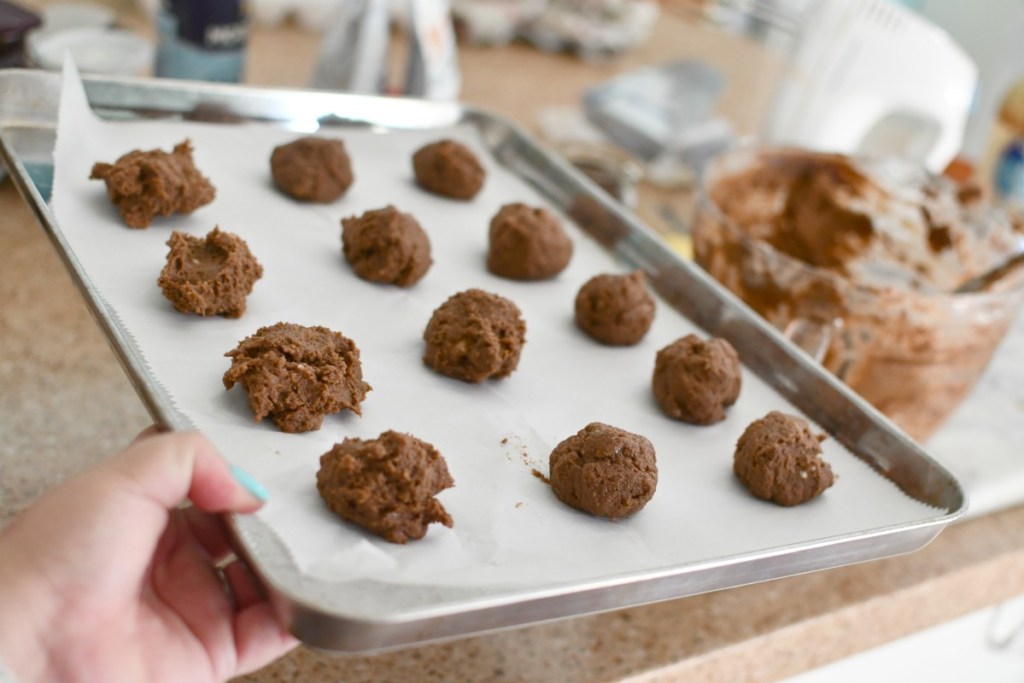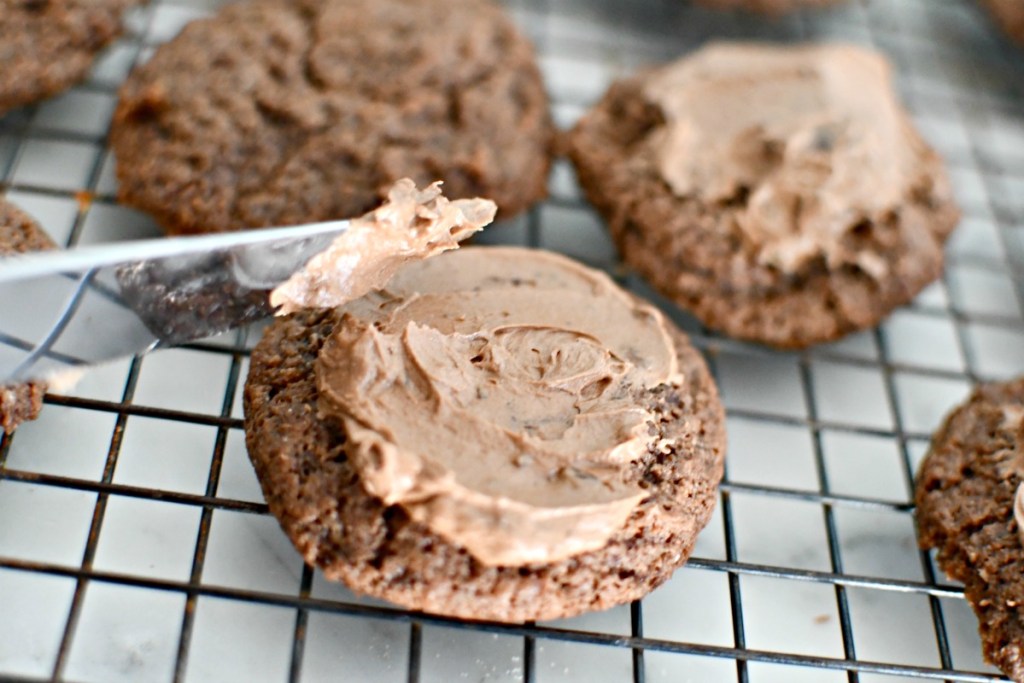 ---
Print
Keto Cream Cheese Chocolate Cookies
yield: 26 SERVINGS
prep time: 30 MINUTES
cook time: 15 MINUTES
total time: 45 MINUTES
Soft chocolate cookies with chocolate buttercream frosting.
Ingredients
For the Chocolate Cookies:
1/2 cup butter, room temperature
8 oz. cream cheese, room temperature
1 teaspoon vanilla extract
3/4 cups Swerve sweetener, granular
2 eggs
2 ounces Lily's chocolate bar, melted
2 1/2 cups almond flour
1/4 teaspoon salt
2 teaspoon baking powder
1 teaspoon instant espresso powder
2 tablespoons unsweetened cocoa powder
For the Chocolate Buttercream Frosting:
1 oz. Lily's chocolate bar, melted
1/3 cup butter, softened
1 tablespoon heavy whipping cream
1/2 cup Swerve sweetener, confectioners
1/4 teaspoon instant espresso powder
1/8 teaspoon salt
1 teaspoon vanilla extract
1 tablespoon unsweetened cocoa powder
Directions
1
For the Cookies: Preheat oven to 350 degrees. In a large mixing bowl add butter, cream cheese, vanilla, and Swerve granular. Mix ingredients together using an electric hand mixer for 10 seconds or so until creamy.  Add in eggs one at a time and mix.
2
In a small glass dish, add chopped chocolate bar pieces and microwave for about 20 seconds until smooth and melted. Add to batter mixture.
3
Add almond flour, salt, baking powder, espresso powder, baking powder, and cocoa powder. Use a spoon to stir, and mix until cookie dough forms.
4
Line a baking sheet with parchment paper. Spoon tablespoon mounds of dough onto a cookie sheet, leaving a couple of inches of room in between cookies.
5
Bake the cookies for 15-17 minutes on 350 degrees. Remove then from the oven, and let sit for a few minutes to cool. Transfer the cookies to cooling rack.
6
For the Frosting: Melt the chocolate in a small dish in the microwave for about 20 seconds, or until smooth.  Combine it and the remaining ingredients in a mixing bowl, and cream together using an electric hand mixer.
7
Spread a small amount of frosting on top of each cookie, about a teaspoon.
Nutrition Information
Yield: 26 cookies, Serving Size: 1 cookie
Amount Per Serving: 132 Calories | 13g Fat | 10g Total Carbs | 1g Fiber | 7g Sugar Alcohol | 2g Protein | 2g Net Carbs
---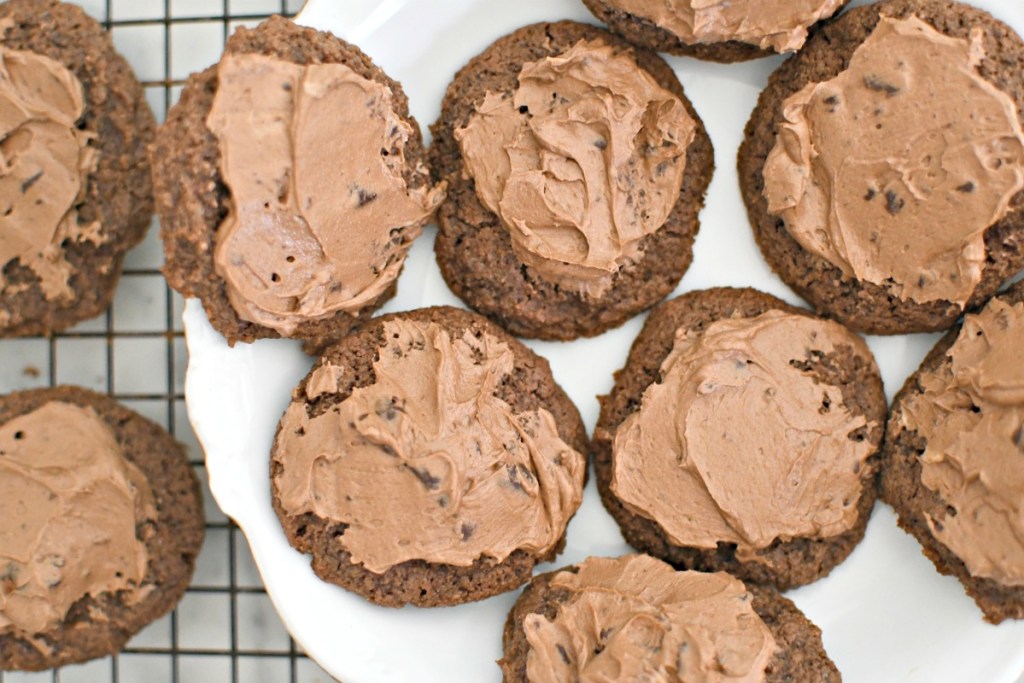 I'd give up chocolate, but I'm not a quitter!
I love that chocolate can still be included in a keto lifestyle with a few simple tweaks to make it healthier. This chocolate and cream cheese cookie recipe makes a super soft and rich cookie that'll take care of your sweet cravings – and that's something to celebrate! I think the frosting is the BEST part (it's so YUM)!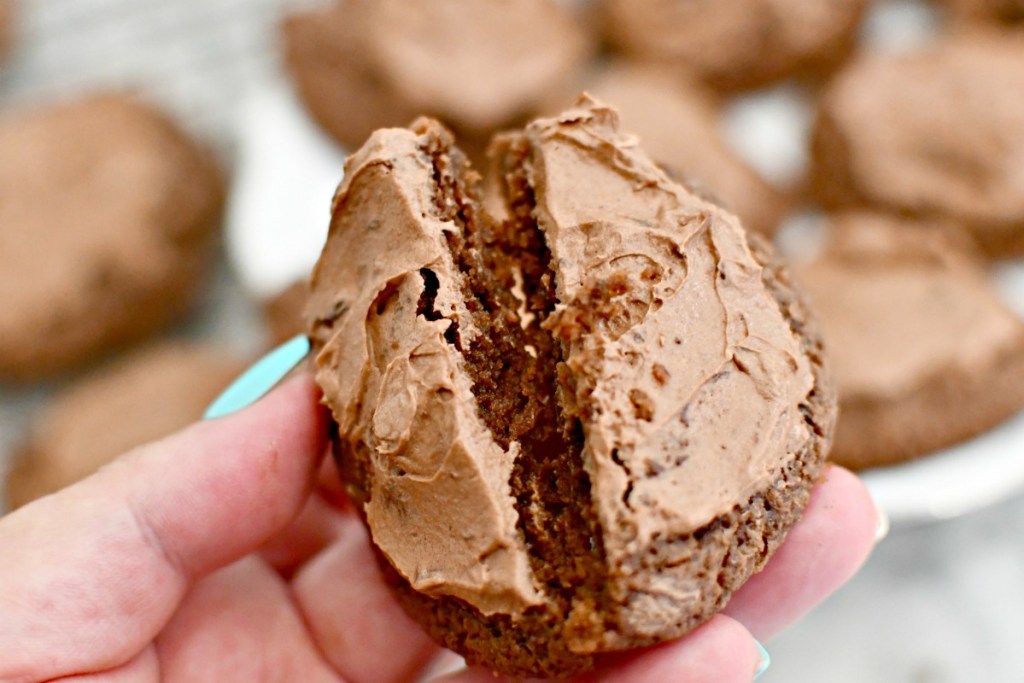 ---
Check out these other easy keto cookie recipes!