Fire Up the Grill This Easy Lemon Garlic Keto Chicken Marinade!
This keto chicken marinade is big on flavor yet so easy to make! Lemon garlic grilled drumsticks will be your family's new favorite grilling recipe.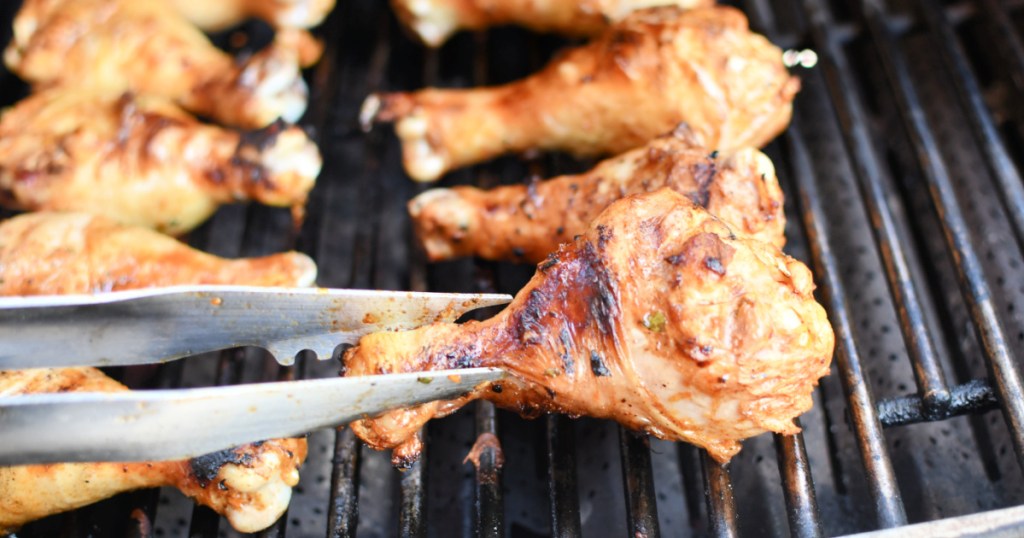 The weather is warming up and it's time to get your grill on!
Seriously… everything tastes so much better when it's grilled, doesn't it?! This easy, bright & flavorful chicken marinade for drumsticks is so perfectly keto! And versatile? Absolutely! Use this marinade on chicken breasts, wings, and more!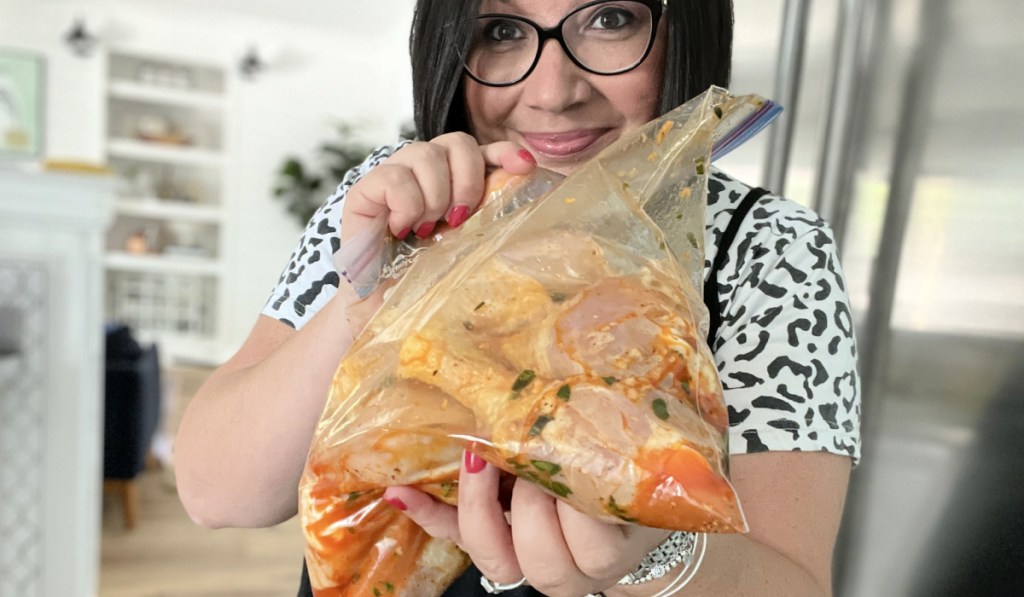 The result is a tender juicy piece of chicken with perfectly charred flavor skin on the outside from the grill. The lemon, garlic, and oregano really give it lots of delicious bright flavors when marinated for at least 30 minutes. My kids have always loved eating drumsticks, and I especially enjoy that they are affordable and make a great meal.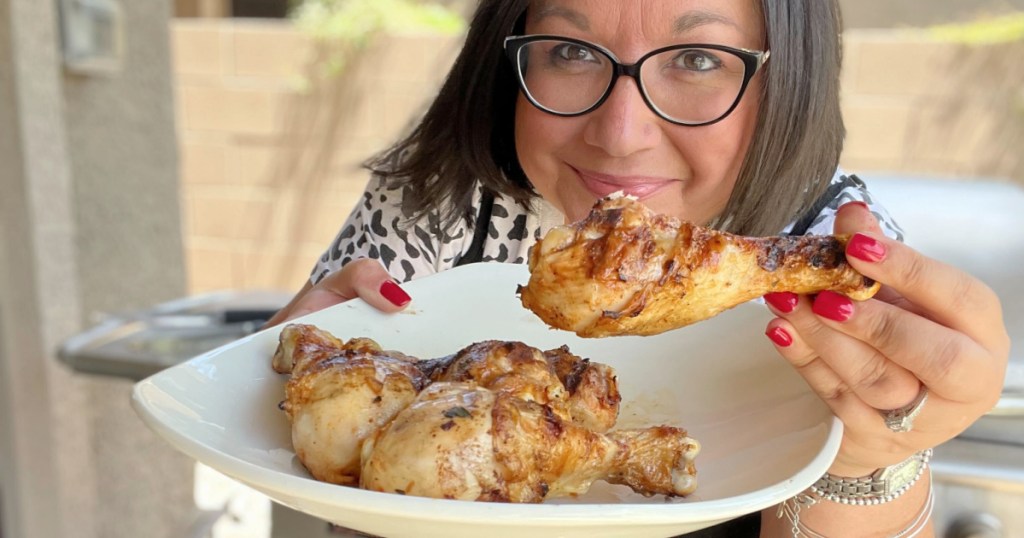 Tips for making the best keto marinated chicken:
For a southwestern variation of this marinade, try subbing lime juice for the lemon juice and fresh cilantro for the oregano.
It's suggested to marinate the chicken for at least 30 minutes if you have time. We have marinated our chicken drumsticks for 24 hours and they end up being very tender and flavorful! It's definitely worth taking the time to marinate them.
You'll know your chicken is fully cooked when it reaches an internal temperature of 165 degrees. Investing in a digital meat thermometer is a great idea, especially for grilling season!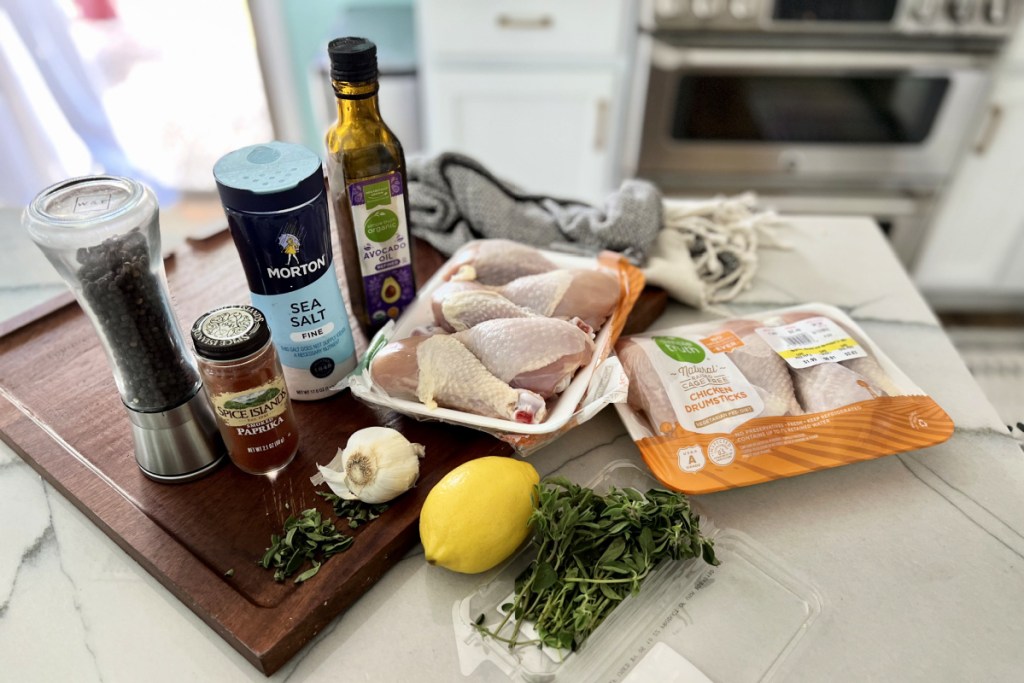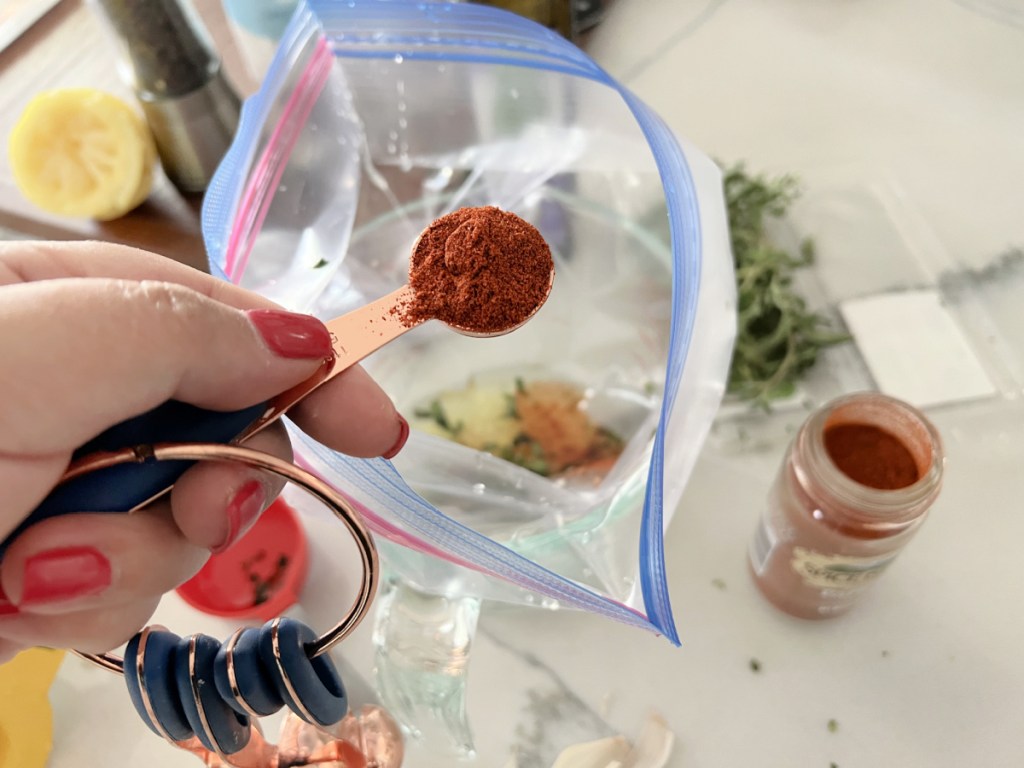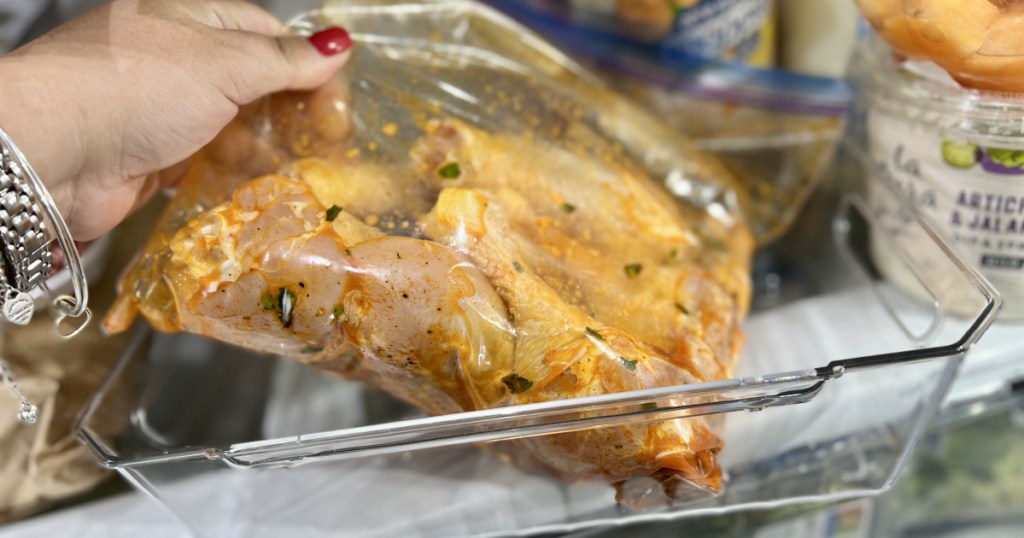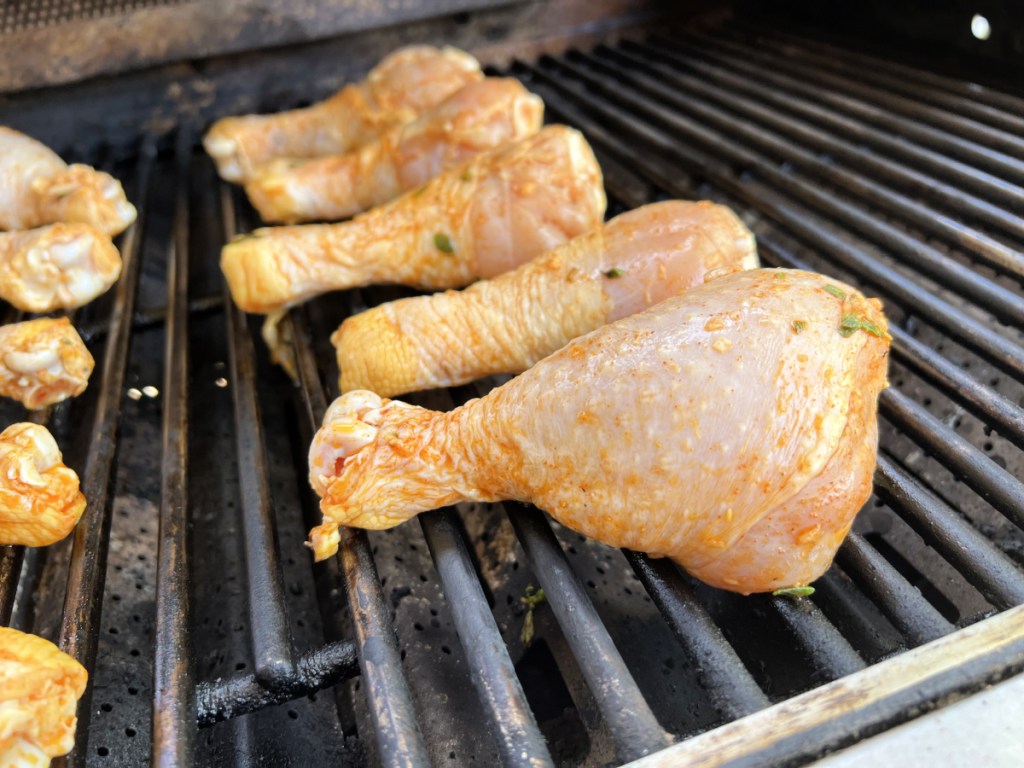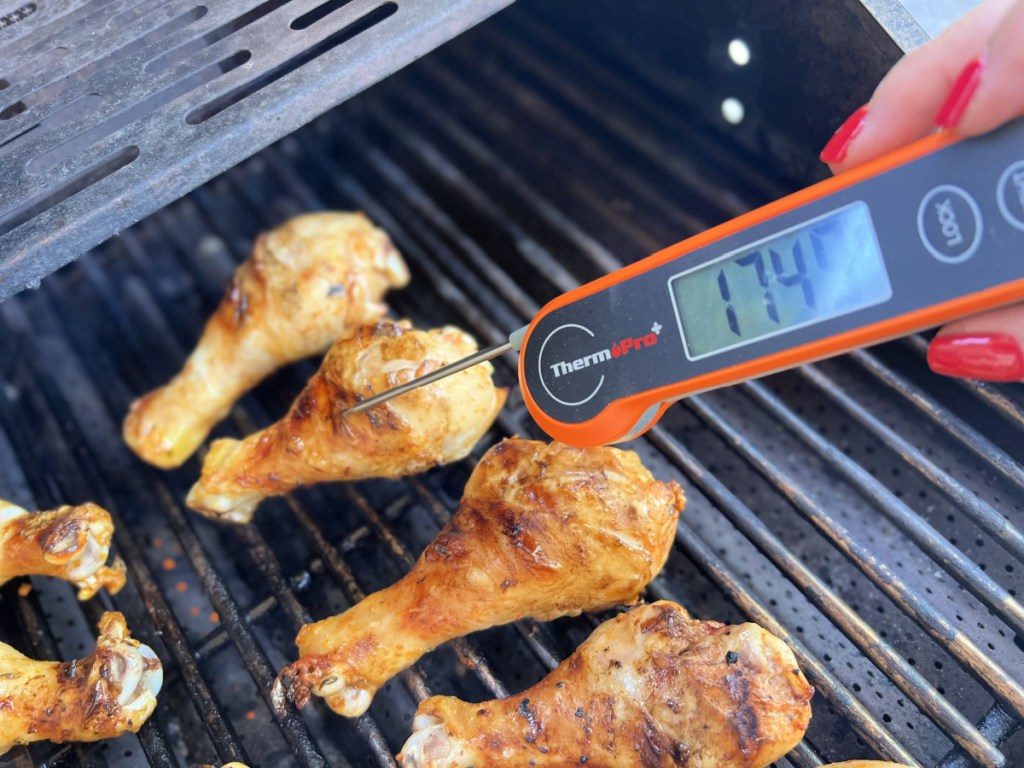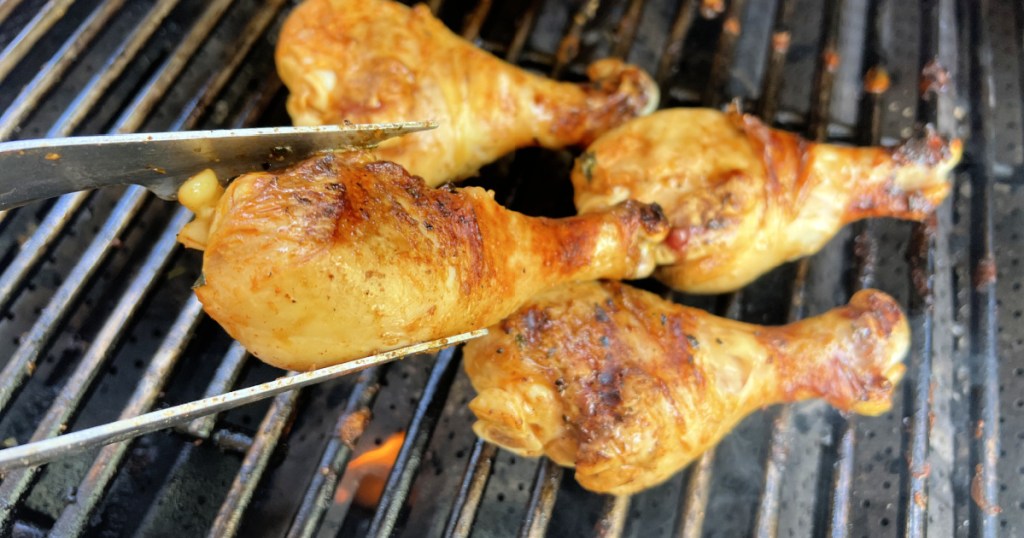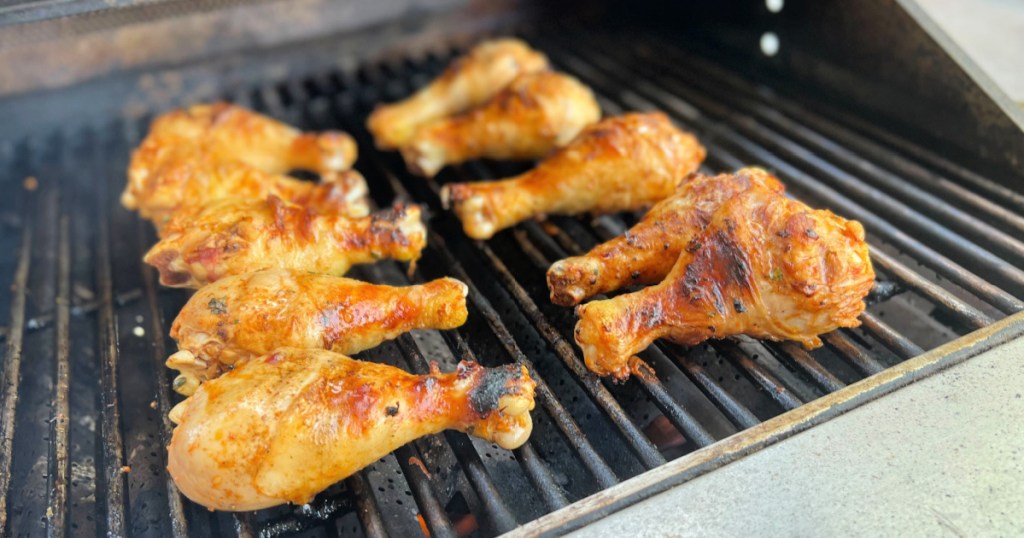 ---
Print
Easy Chicken Marinade
yield: 5 SERVINGS
prep time: 10 MINUTES
cook time: 30 MINUTES
total time: 40 MINUTES
This recipe is perfect for grilling, but you can also use your air fryer!
Ingredients
1 teaspoon salt
1/2 teaspoon black pepper, freshly ground
Directions
1
Whisk all ingredients in a bowl.
2
Pour marinade into a large Ziploc bag and add the chicken drumsticks.
3
Marinate for at least 30 minutes in the fridge.
4
Heat the grill to about 350-400 degrees. Place chicken on grill to cook.
5
Grill the chicken until the internal temperature reaches at least 165 degrees. This should take drumsticks about 25-30 minutes. You'll want to turn them a couple of times while grilling to ensure even cooking.
6
Let rest for 10 minutes before serving. Enjoy!
Nutrition Information
Yield: 6 servings, Serving Size: 2 drumsticks
Amount Per Serving: 398 Calories | 28.0g Fat | 3.5g Total Carbs | 1.1g Fiber | 32.4g Protein | 2.4g Net Carbs
---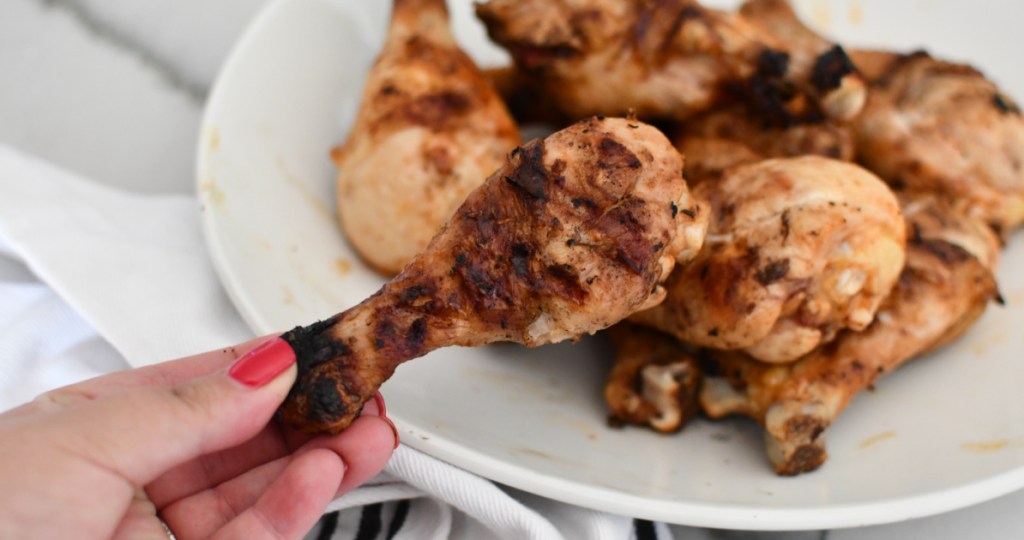 My family enjoys this keto chicken marinade recipe!
You'll love the bright citrus flavor with garlic and oregano. Make these a full meal by serving it with veggies or maybe even some keto broccoli salad! Yum!
I love that it's such a simple recipe and SO easy to change up for taste. And even if you forget to pull the chicken out of the marinade right away, that's okay. The longer it steeps, the more vibrant the flavors! Enjoy!
---
Check out our one-skillet chicken fajitas as another easy keto chicken recipe idea!