This 5 Minute Keto Dill Dip Recipe is the Easiest Appetizer
I've been making this creamy dill dip recipe for years!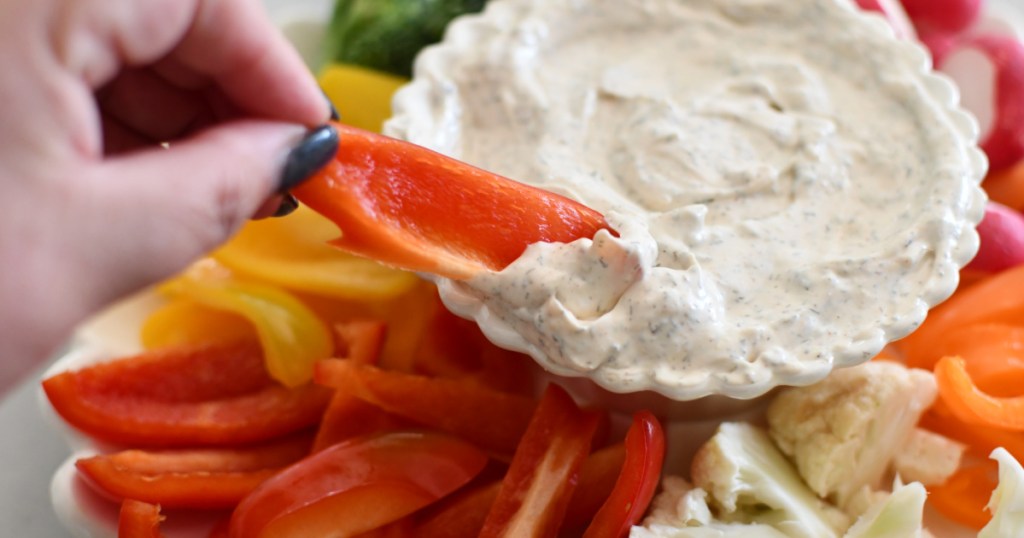 This dip is a pretty big dill.
If you're looking for a quick appetizer idea, keep reading to learn how to make this classic dill dip from scratch. It's both easy to make and a crowd-pleaser! It requires just a handful of ingredients and pairs perfectly with fresh, crunchy veggies.
Make your dill dip the night before for added convenience and flavor.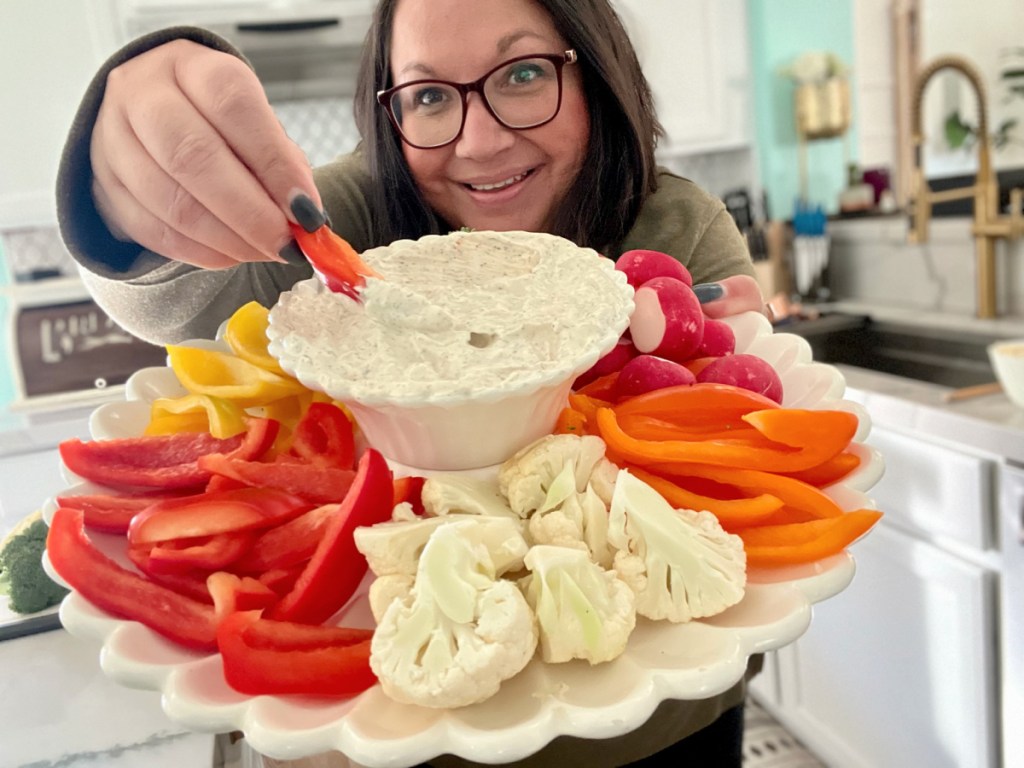 The result is a satisfying cool and creamy dip that is perfect for dunking in keto veggies such as bell peppers, celery, radishes, and broccoli. I personally love how it's thicker in texture using full-fat ingredients like mayonnaise!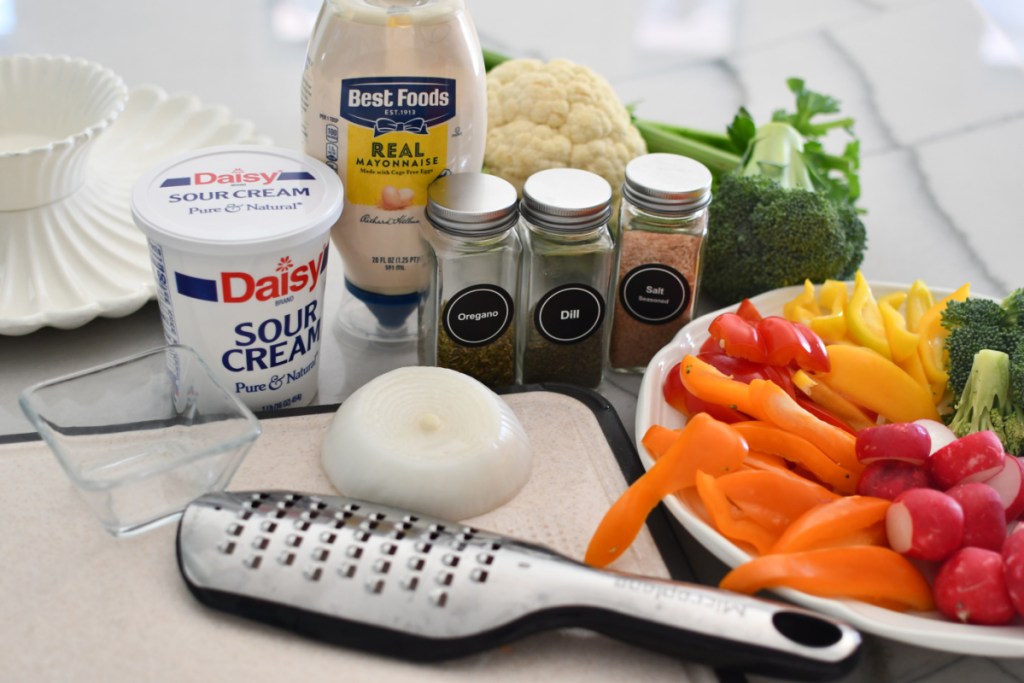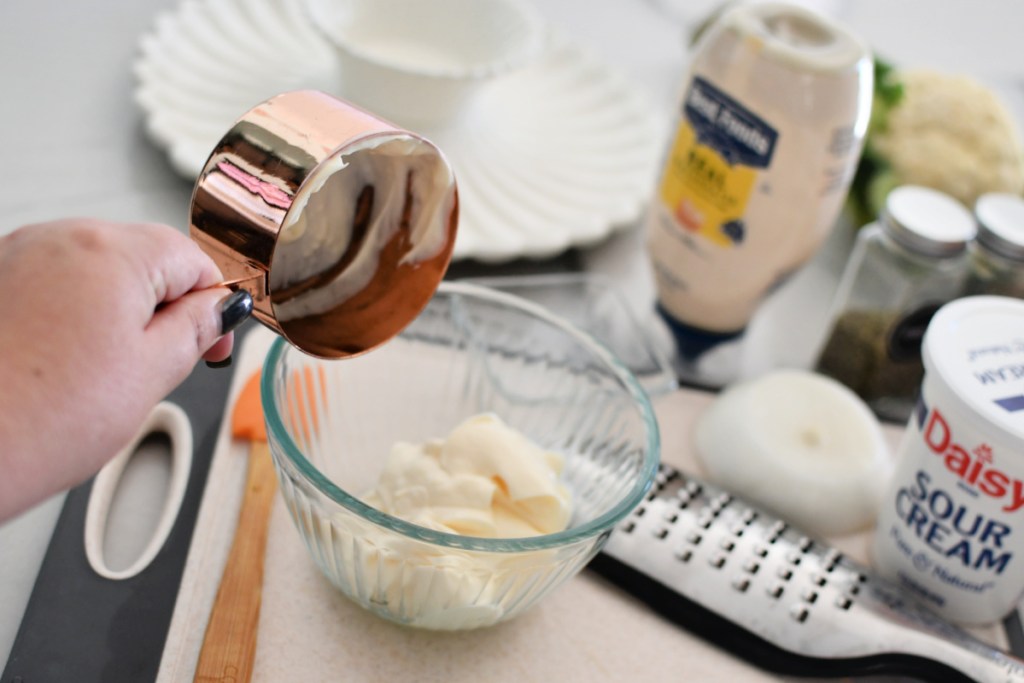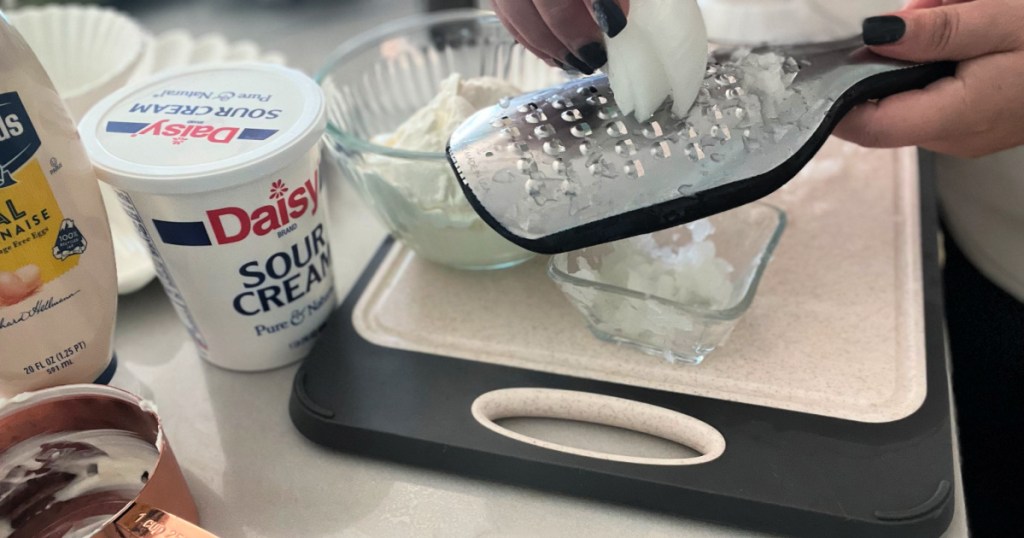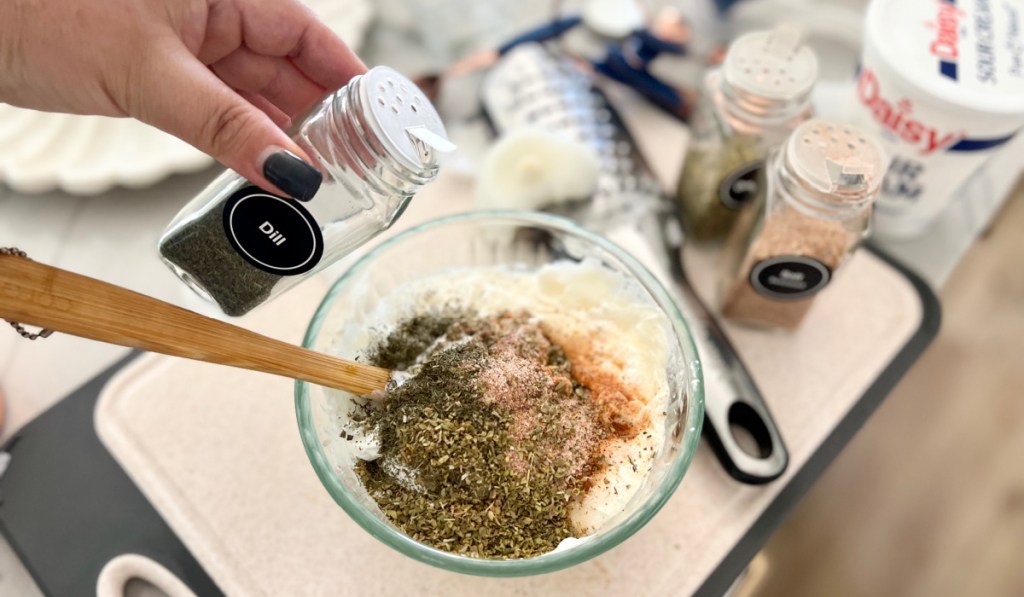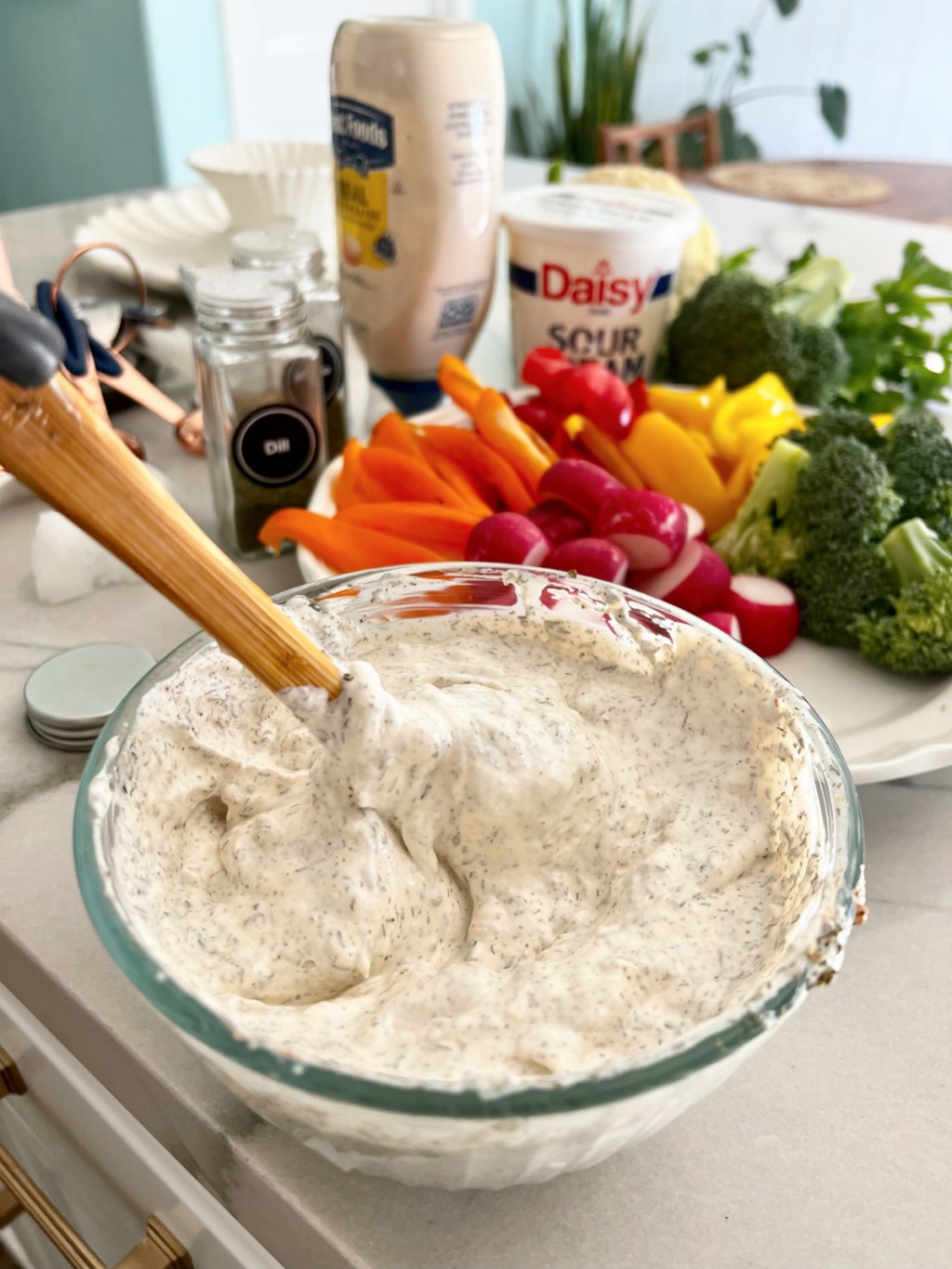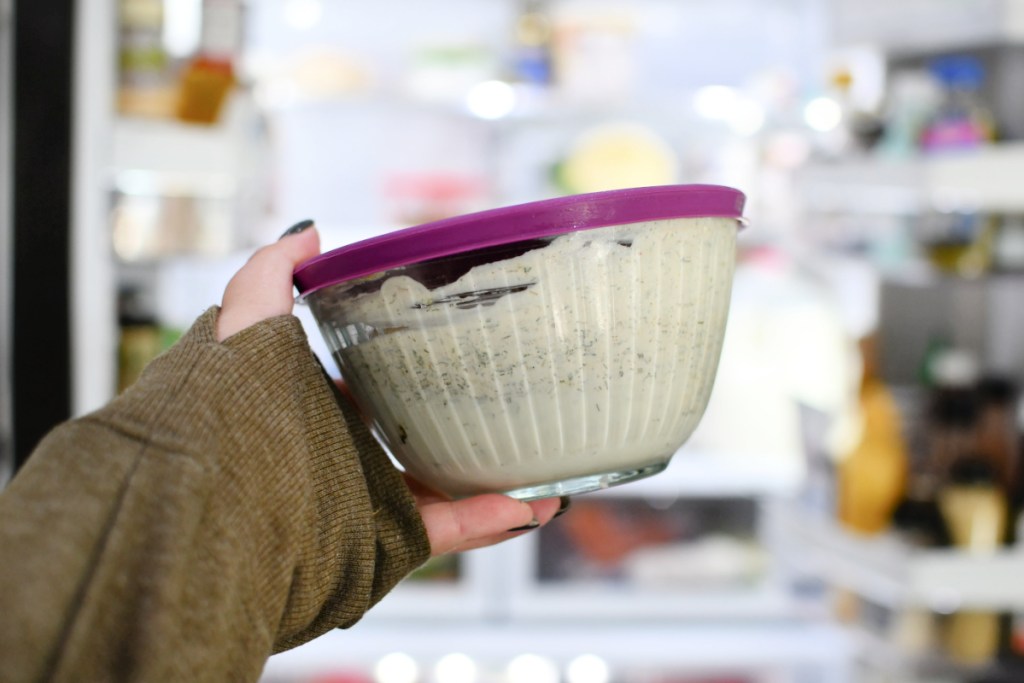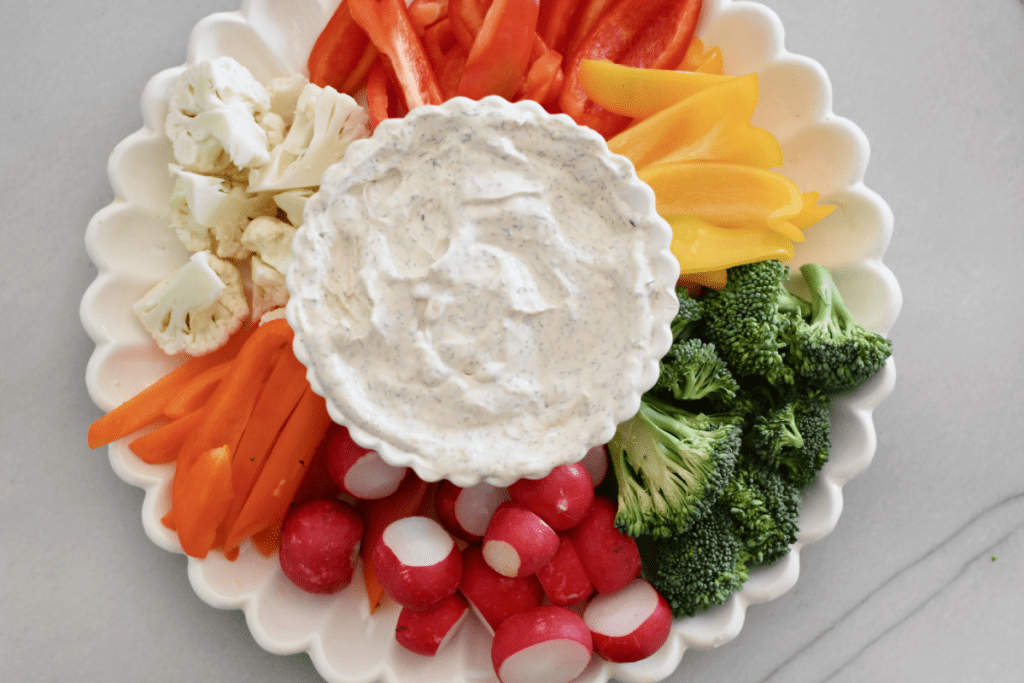 ---
yield: 8 SERVINGS
prep time: 5 MINUTES
total time: 5 MINUTES
Creamy dip with flavorful dried herbs and grated onion. Serve it with fresh veggie dippers!
Ingredients
1 cup sour cream
3 tablespoons white onion, grated
Directions
1
Combine all ingredients in a medium bowl. Refrigerate for at least a few hours up to overnight. The flavor gets stronger when chilled.
2
Serve with a variety of fresh veggies like celery, radishes, cauliflower, and broccoli. Enjoy!
Nutrition Information
Yield: 8 servings, Serving Size: 1/4 cup
Amount Per Serving: 293 Calories | 31.7g Fat | 1.4g Total Carbs | 0.1g Fiber | 1.2g Sugar | 1.2g Protein | 1.3g Net Carbs
---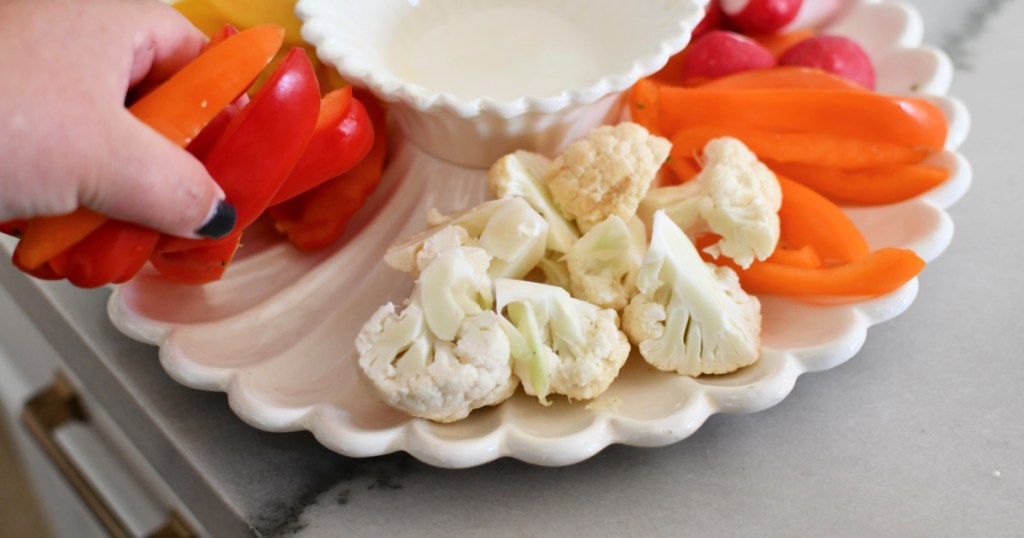 Tips for making the best vegetable dip:
Feel free to add more or less seasoning. This recipe is very easy to customize!
I make it the day beforehand and then the flavor has a chance to hang out and get stronger. It's so much better in my opinion than serving immediately.
Keep any leftovers in the fridge with a tightly-covered lid. This dip should last 5-7 days and can easily be stirred again if it begins to separate.

This easy veggie dip is a family favorite and goes fast!
If you happen to have any leftovers, this dip makes a great sauce served on top of fish. My family loves how fresh the flavor is, and they love picking which veggies to dip. Enjoy!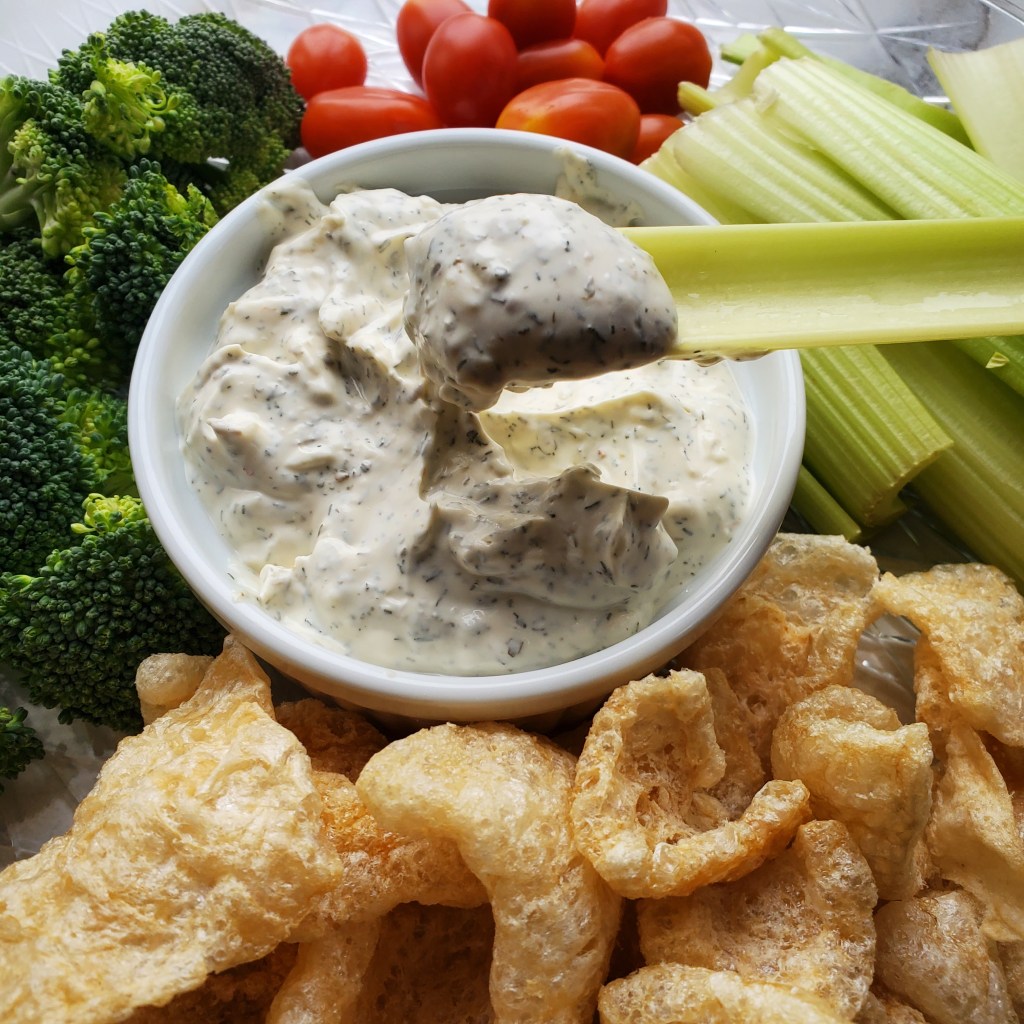 Here's what my teammate Rachel had to say about our veggie dip recipe:
"Wow! This dill dip is delicious! I could not stop eating it. I can definitely see myself making this for a party, especially those summer BBQs that are right around the corner. This is a must-try! I also love using crispy pork rinds as a keto dipper, too!"
---
Check out all our other amazing keto appetizers!