Keto Buffalo Chicken Roll Ups with Blue Cheese Crumbles
If you're a fan of all things tangy and spicy, Buffalo chicken roll ups will hit the spot!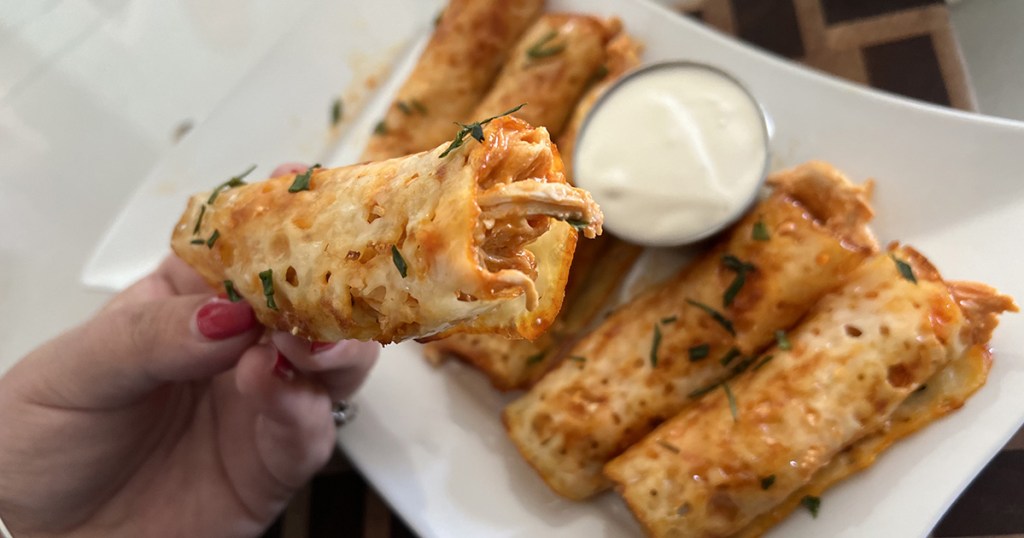 Spicy Buffalo sauce, mixed with tangy blue cheese, wrapped up in a melted cheese slice, need I say more?!
I'm really digging these keto Buffalo chicken cheese roll-ups. Blue cheese is my favorite so they're right up my alley. Big shout out to Tylar Tucker @lowcarbty for the inspiration!
Sometimes I feel like I get stuck in a keto food rut. Eggs and bacon for breakfast, cheese and meat for lunch, and some combo of meat and veggies for dinner. You would think I eat a pretty good variety of foods being a recipe developer but that's not always the case. 😂
These roll-ups are a perfect way to mix up my typical meals.
Is a keto snack even good if it's not messy?
I think the messier a food is, the better it usually tastes! Am I alone in this way of thinking? I have to admit, these Buffalo chicken cheese roll-ups are a little messy. Cheese gets greasy when you bake it, and hot wings are messy in general (and who doesn't like hot wings?!) so naturally this finger-lickin' good dish isn't the cleanest.
If the grease really does bother you, make sure you have plenty of napkins available. Maybe one napkin for each roll-up, haha! This recipe makes about 20 roll-ups, so be prepared. You'll either have leftovers or they're perfect for a party!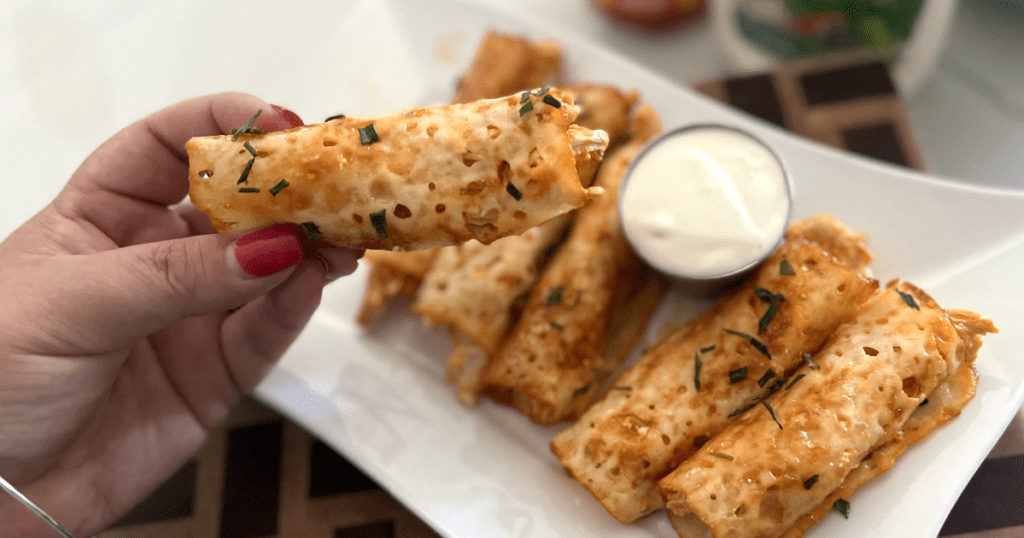 Tips for making the best Buffalo chicken roll ups:
Use your favorite sliced cheese – I used Havarti and cheddar! Lina tried Colby Jack and said it didn't produce favorable results and preferred muenster.
Don't like blue cheese? You can substitute blue cheese for 4 ounces (half a block) of cream cheese and then dip your roll-ups in ranch instead of blue cheese dressing.
Save on time by using a rotisserie chicken for the shredded chicken or check the deli section of your grocery store for pre-shredded chicken. Or sometimes if I make chicken for dinner, I cook up extra and use the leftovers for lunch.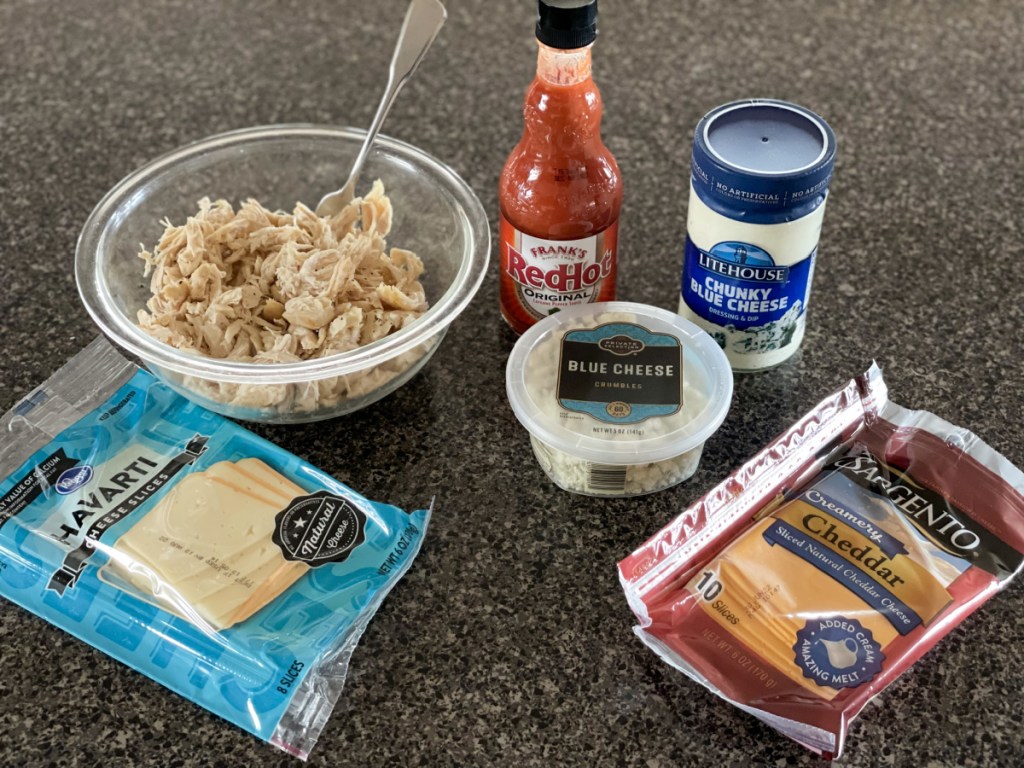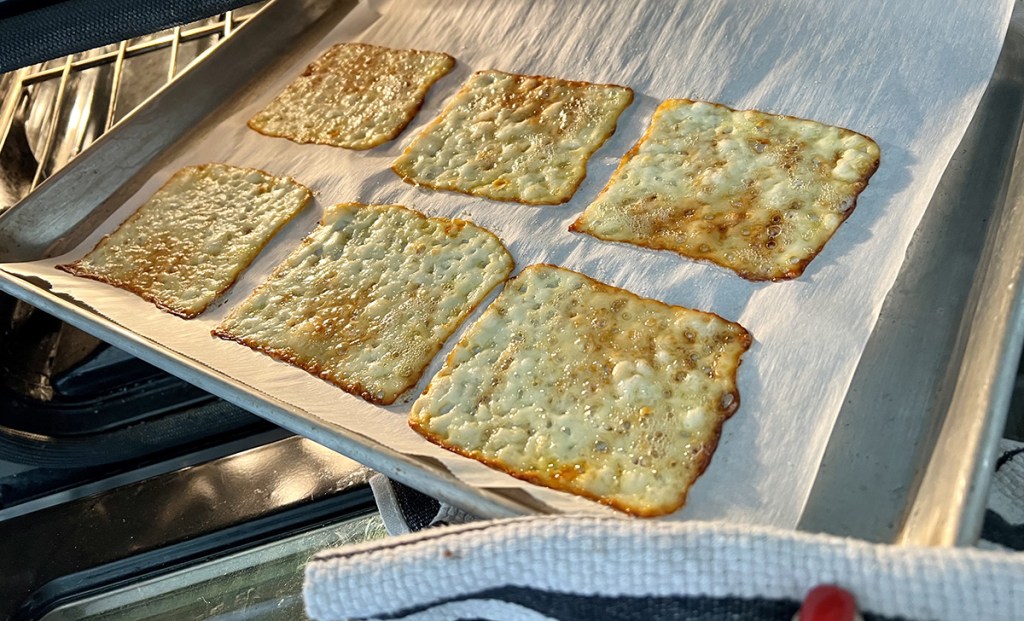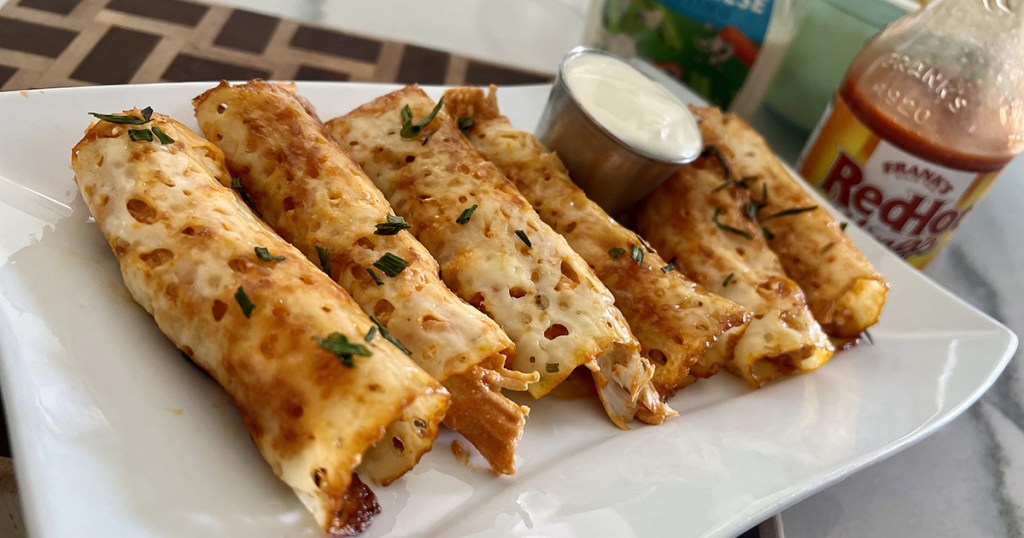 ---
Print
Buffalo Chicken Cheese Roll-Ups w/ Blue Cheese
yield: 20 SERVINGS
prep time: 10 MINUTES
cook time: 10 MINUTES
total time: 20 MINUTES
Shredded chicken mixed with Frank's Red Hot Sauce and blue cheese crumbles, then rolled up in melted cheese slices. Dip in blue cheese for the ultimate flavor explosion.
Ingredients
3 cups of shredded chicken (about 1 pound of raw chicken breasts cooked & shredded)
5 oz blue cheese crumbles
20 slices of cheese of choice
Blue cheese dressing for dipping, optional
Directions
1
Preheat the oven to 400 degrees. Line a baking sheet with parchment paper. You can line two baking sheets if you want to bake them all at once or you can cook these in two batches.
2
Place warm shredded chicken in a medium-sized bowl. Mix in blue cheese and Frank's Red Hot Sauce. Stir until well combined. Set aside.
3
Place cheese slices in a single layer on the prepared baking sheets. Space cheese about an inch apart. Bake for 5 to 7 minutes, until melted and desired brownness.
Remove from oven and let cook for a few minutes, until cool enough to handle. If you notice excess grease, pat with a paper towel. If your cheese slices melt together, carefully cut them apart with a knife.
4
When cheese slices have cooled, place about 2 tablespoons of the warm Buffalo chicken blue cheese mixture on one side of the cheese and roll the cheese slice around the chicken mixture. Repeat with the remaining chicken mixture and cheese slices. You may have a little leftover chicken mixture depending on how full you fill the cheese roll-ups.
5
Return the cheese roll-ups to the oven and bake for an additional 3 to 5 minutes to "seal" the cheese around the chicken mixture. This is an optional step.
Remove from the oven and let cool slightly before eating. Dip in blue cheese or ranch dressing. Enjoy!
Nutrition Information
Yield: 20 roll-ups, Serving Size: 1 roll-up
Amount Per Serving: 136 Calories | 10.1g Fat | 1.1g Total Carbs | 0g Fiber | 0g Sugar | 0g Sugar Alcohol | 12.1g Protein | 1.1g Net Carbs
---
Buffalo chicken roll ups are everything your afternoon snack attack is missing!
If you've been stuck in a keto food rut like me, these are sure to get you out of it! These Buffalo chicken cheese roll-ups check all the right boxes – full flavor, quick and easy to make, and clean up is a breeze.
Let me know what you think of these roll-ups and if you're team blue cheese like me! 😉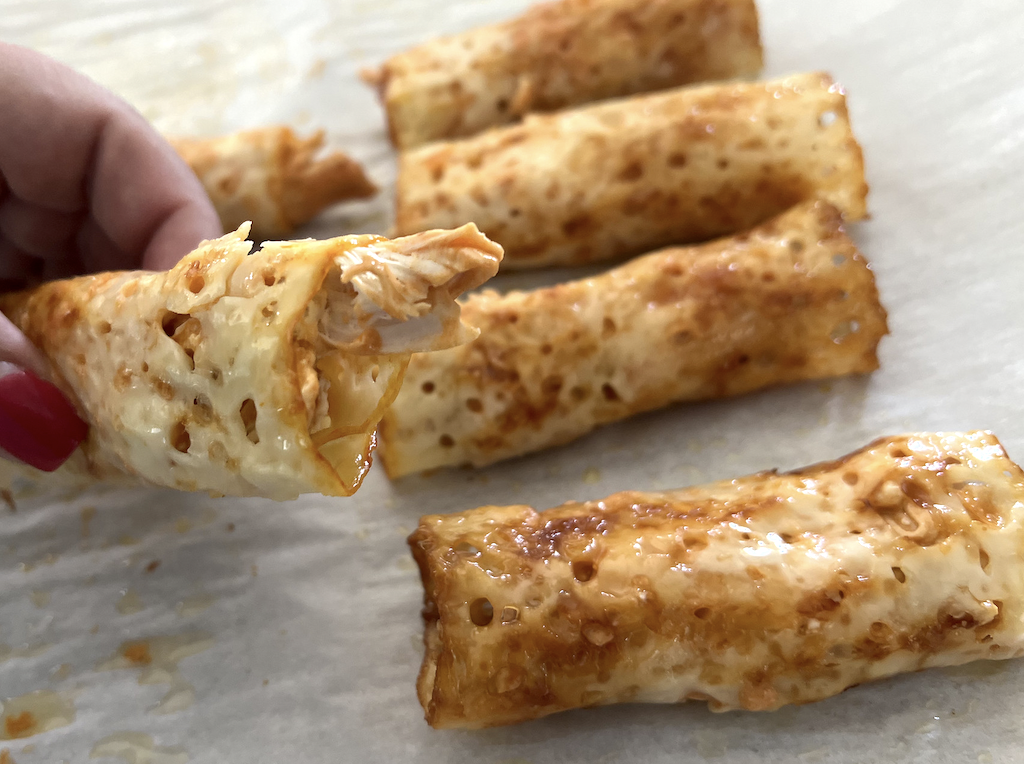 Here's what my Hip sidekick Jenna thought of these Buffalo chicken roll ups:
"OMG, these are absolutely AMAZING! They have so much flavor and it's something keto-friendly that everyone would enjoy. I was blown away by how easy it was to throw these together and how it only took about 10 minutes total since I shredded my chicken the night before when I made tacos for dinner. You have got to try these!"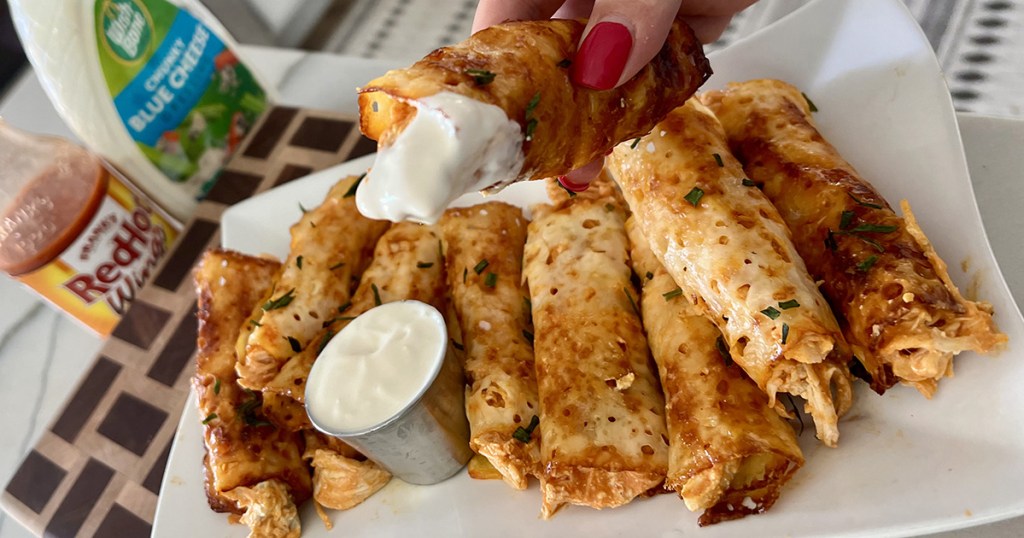 Even my Hip sidekick Lina tried this recipe out!
"My Buffalo sauce-loving self says these are amazing! What an awesome meal or snack. Everyone in my family devoured them. We used muenster cheese and I did 400 degrees for a little longer (around 7 minutes) to get it more browned. I love the blue cheese added to the chicken and sauce. These flavors are delicious and so easy to make! 10/10 RECOMMEND!"
---