Keto Buffalo Cauliflower Bites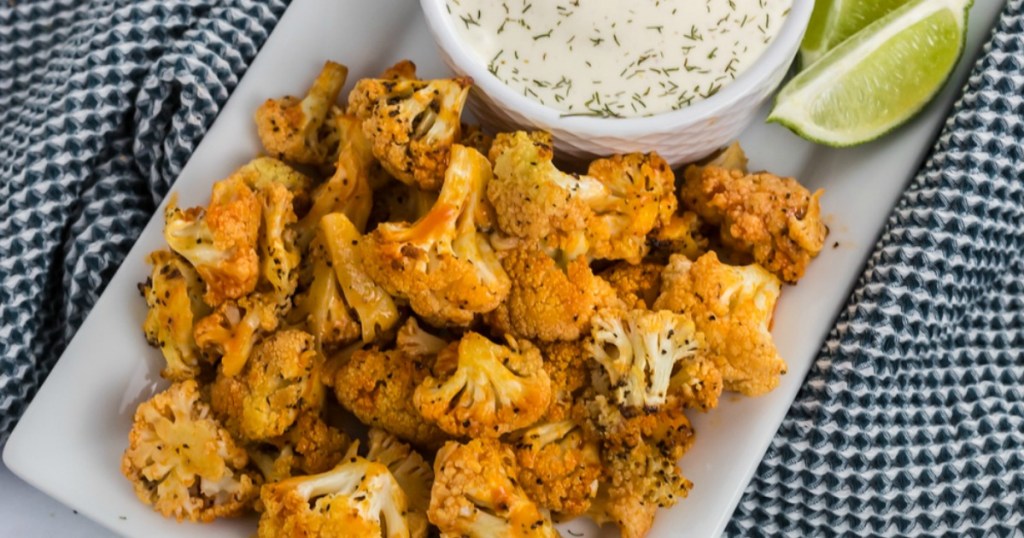 Need a super simple keto-friendly appetizer?
If you're looking for a yummy keto snack or app with a little heat, these buffalo cauliflower bites are the answer. They're easy and quick to make… and oh SO good! Don't fall for all the fried food when these will satisfy those high-carb snack cravings.
Hip Recipe Tips:
Use a Ziploc bag to coat the cauliflower with all the seasoning—it's one less dish you have to clean afterward!
Frank's Hot Sauce mixed with butter makes the perfect Buffalo sauce. If you like your Buffalo cauliflower bites a little hotter, add a teaspoon of red pepper flakes.
Not a fan of Buffalo sauce? Coat cauliflower in only the oil and seasoning but skip adding the Buffalo sauce before roasting.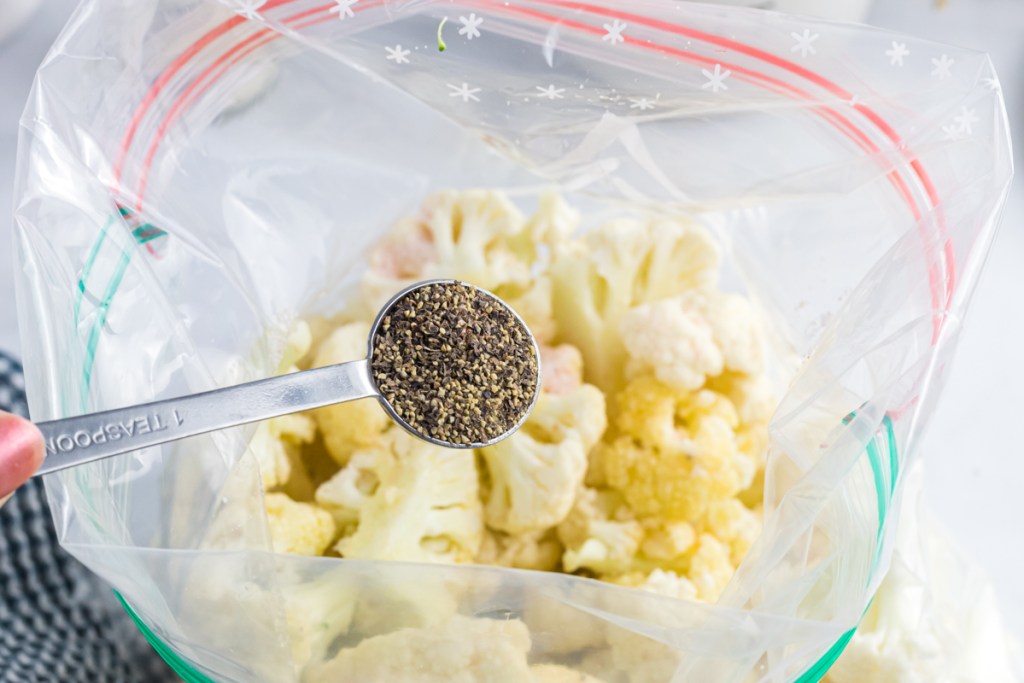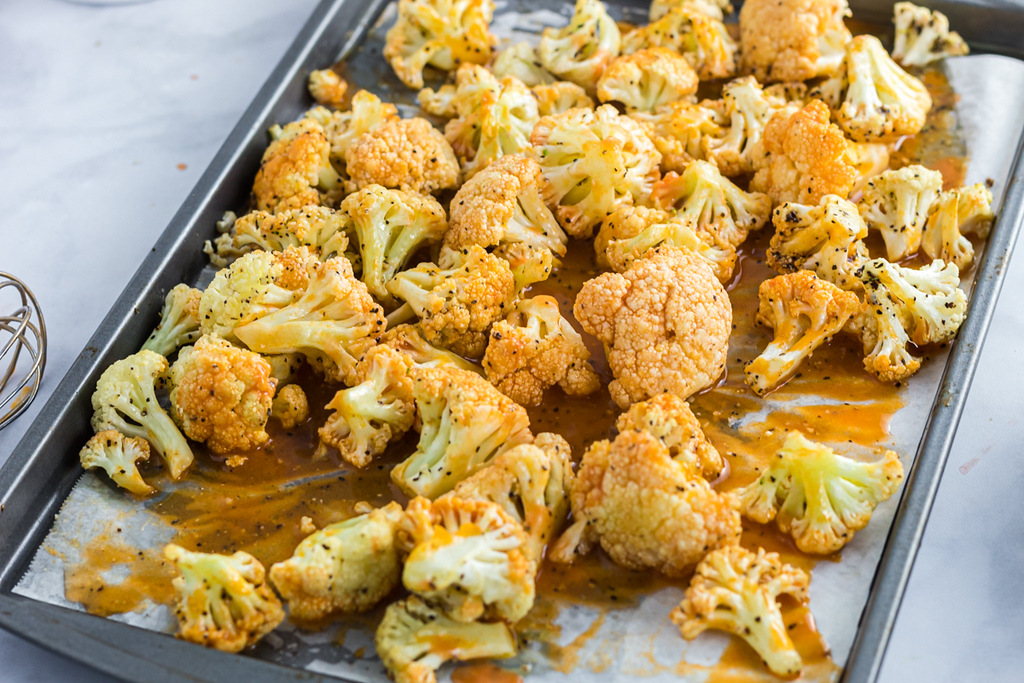 ---
Print
Keto Cauliflower Buffalo Bites
yield: 4 SERVINGS
prep time: 10 MINUTES
cook time: 27 MINUTES
total time: 37 MINUTES
The perfect nutritious keto-friendly appetizer with a little heat.
Ingredients
Cauliflower Bites:
1 large cauliflower head (4 cups cauliflower florets)
1/2 teaspoon salt
1/2 teaspoon pepper
1 teaspoon garlic powder
Buffalo Sauce:
2 tablespoons unsalted butter, melted
1 teaspoon red pepper flakes (optional, for extra spice)
Directions
1
Preheat oven to 450 degrees. Line a baking sheet with parchment paper to prevent sticking.
2
Toss cauliflower florets with garlic powder, salt, pepper, and olive oil in a large zip-top bag or large bowl. Make sure to coat florets completely.
3
Spread coated cauliflower on the prepared baking sheet. Roast in the oven for 20 minutes.
4
While the cauliflower is roasting, mix together the hot sauce and melted butter in a medium mixing bowl.
5
Remove cauliflower from oven. Toss cauliflower into the mixing bowl with Buffalo sauce, coating completely. Add the cauliflower back to the baking sheet turning florets to roast for an additional 7 minutes.
6
Remove from oven and serve with your favorite dipping sauce, such as our homemade ranch dip. Enjoy!
Nutrition Information
Yield: 4 servings, Serving Size: 1 cup
Amount Per Serving: 142 Calories | 11.3g Fat | 9.7g Total Carbs | 4.8g Fiber | 4.9 Sugar | 0.1g Sugar Alcohol | 4.5g Protein | 4.2g Net Carbs
---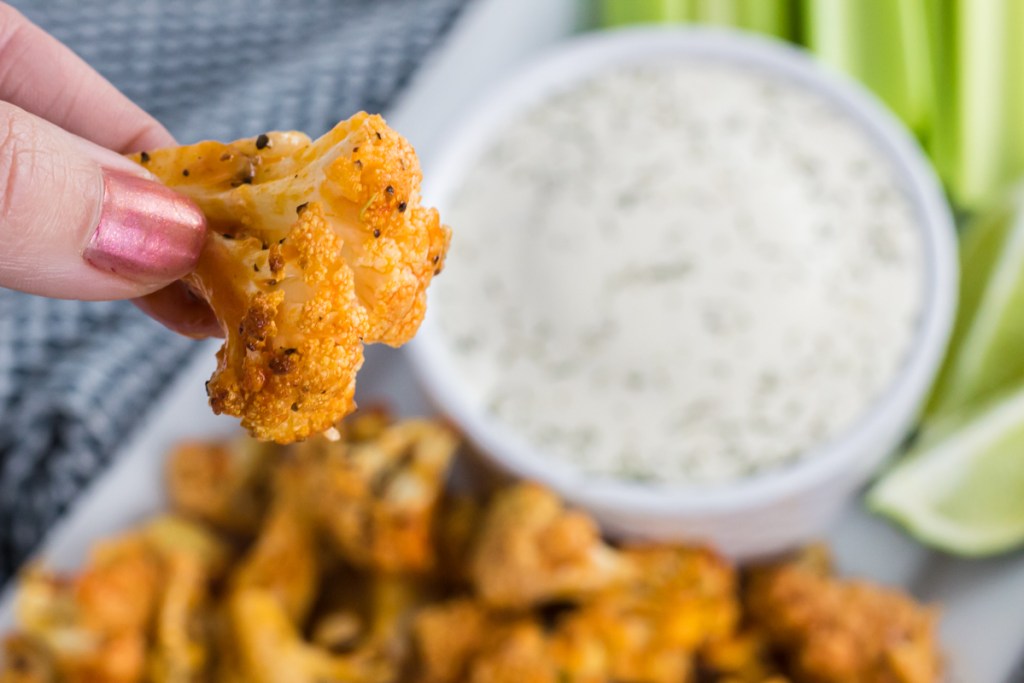 These low-carb bites are sure to be a crowd-pleaser!
Serve up these Buffalo cauliflower bites with our delicious homemade keto ranch dip and they'll be gone before you know it! We highly suggest doubling the batch!
---