We're Hooked on Califia Farms Unsweetened Better Half Creamer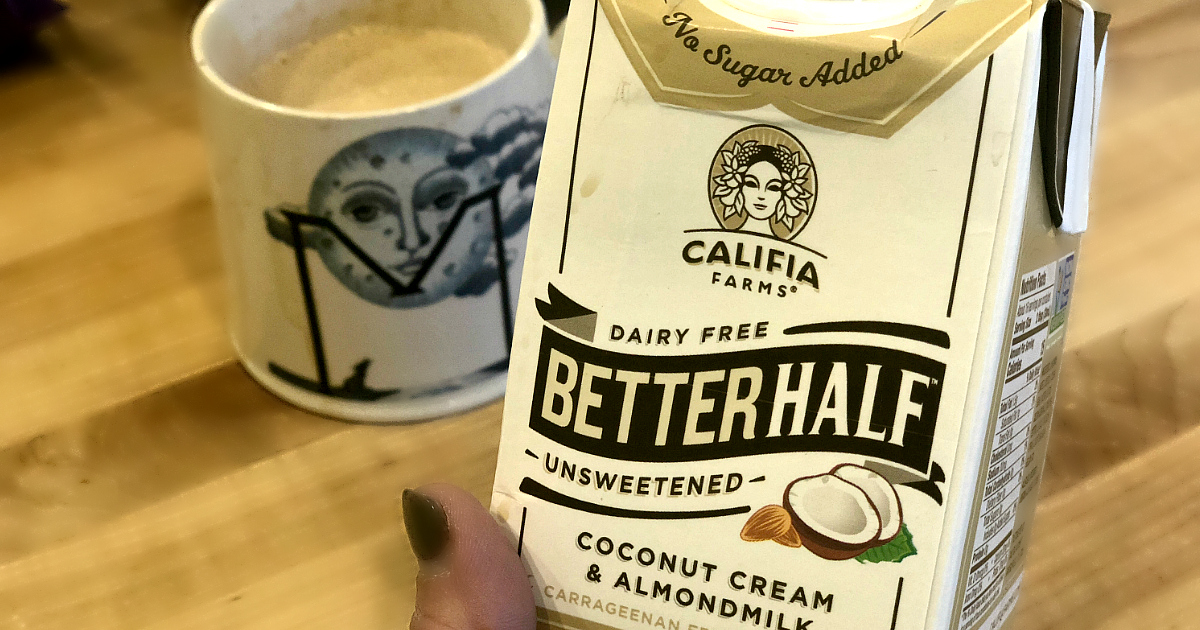 Meet my better half. 🙌
Give your boring keto coffee a makeover! Califia Farms Unsweetened Better Half Creamer is a Hip2Keto creamer we love! Not only is it soy-free, dairy-free, gluten-free, non-GMO, kosher, and vegan, but it also has NO carbs or sugars. In other words, it gives your coffee that rich, creamy taste without the guilt!
You can find this creamer at Whole Foods, Albertsons, Sprouts Farmer's Market, Natural Grocers, and other retailers listed here. You can even find this delicious creamer on Amazon!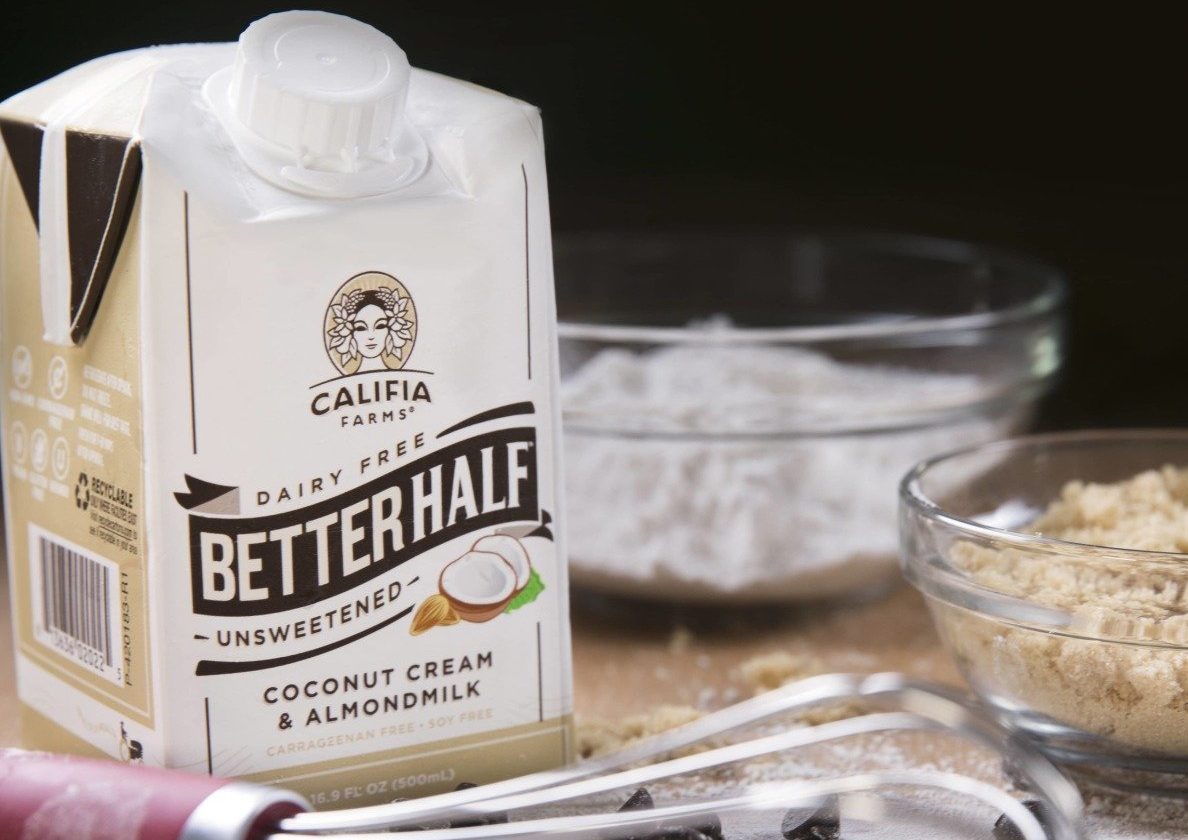 Check out this review from Collin:
"I'm a heavy cream addict. I would totally go to a Heavy Cream Anonymous (HCA) meeting and commiserate with my people. Prior to finding this glorious dairy-free coffee creamer alternative, cartons of heavy cream would be gone each week. 😳 I was literally drinking my day away with heavy cream and getting hardly any other nutrients in my belly. I wasn't hungry because I was likely drinking over a 1,000 calories in heavy cream. Not good. 😬


I tried to find another option, but I kept going back to my heavy cream fix. Finally I saw this Califia Farms Dairy-Free Better Half creamer carton at the store, and I'm hooked! It's unsweetened, contains no carbs, and there are only 15 calories per two tablespoon serving – compared to a whopping 50 calories for one tablespoon of heavy cream!

Now I'm no longer drinking my calories away. Yay! It still gives me the creamy fix I love, and if I do want to make it over the top yummy, I will add in a little coconut oil and a couple of drops of liquid Stevia! Cheers, friends!"
---
Nutrition Info in 2TB: 15 calories | 1.5g Fat | 0g Carbohydrates | 0g Protein
And no, we're not getting paid to post about Califia Farms creamer. We just love it and want to share with you!

---