WARNING – These Keto Chocolate Peanut Butter Pie Protein Bars are Addicting.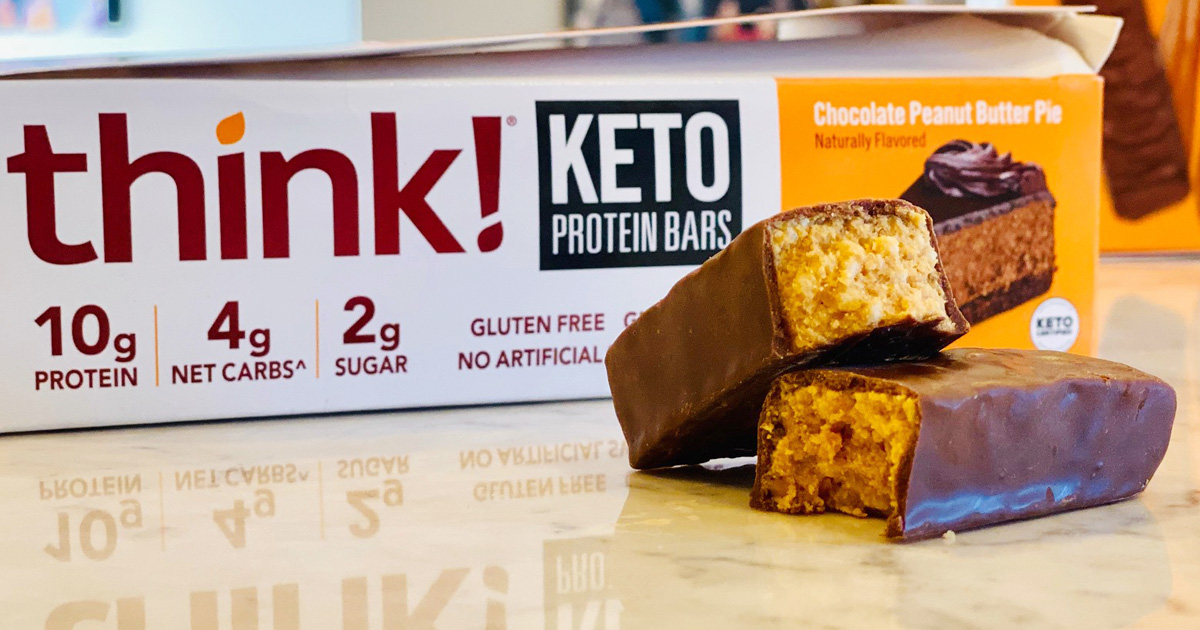 These are what protein bar dreams are made of! 😋
I was recently placing a Kroger Grocery Pick Up order and noticed that think! Keto Protein Bars were on sale for just $1 each. I was intrigued as I'd heard of think! bars before, but didn't know they made a keto variety. I added a few to my order, and figured that if I didn't like them, it wasn't a ton of money down the drain since I didn't have to buy an entire box right off the bat!
Seeing the words 'Chocolate Peanut Butter Pie' sold me and I had to give them a try.
Y'all…OMG…stop what you are doing and get these bars ASAP!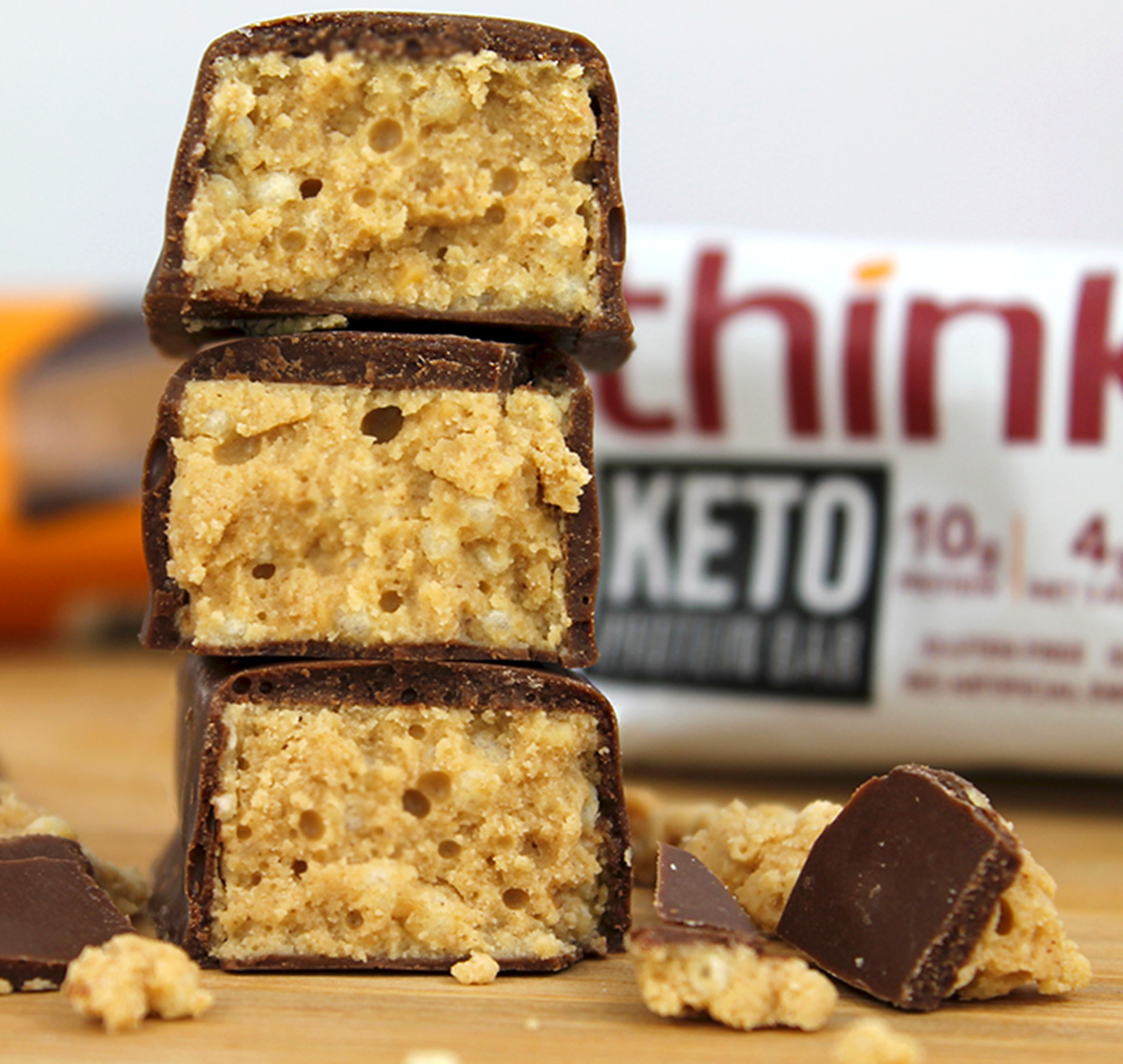 I cannot tell you just how amazing these bars are. There is NO after taste whatsoever and there's like a tiny little crunch on the first bite then it's sort of a mousse type consistency. I cannot get enough!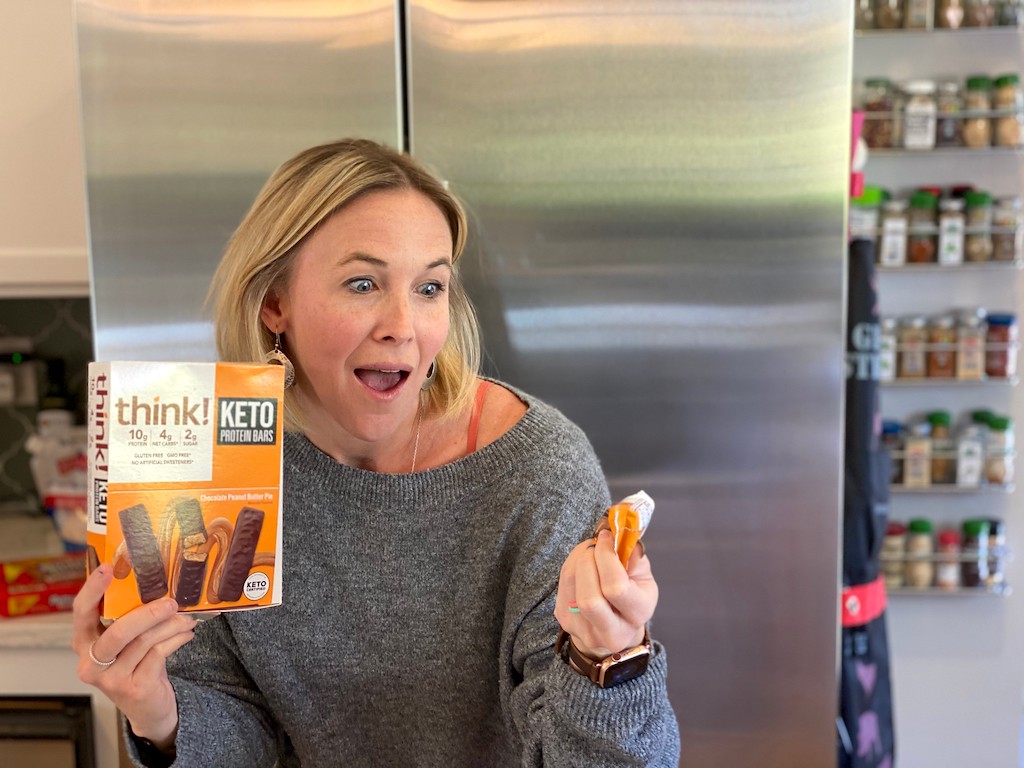 There is currently only one flavor of the think! Keto Protein Bars and that's the amazing Chocolate Peanut Butter Pie.
In my opinion, most keto-fied chocolate and peanut butter bars (with a few exceptions) have a weird aftertaste, are chalky, or just aren't even close to tasting like what you'd expect.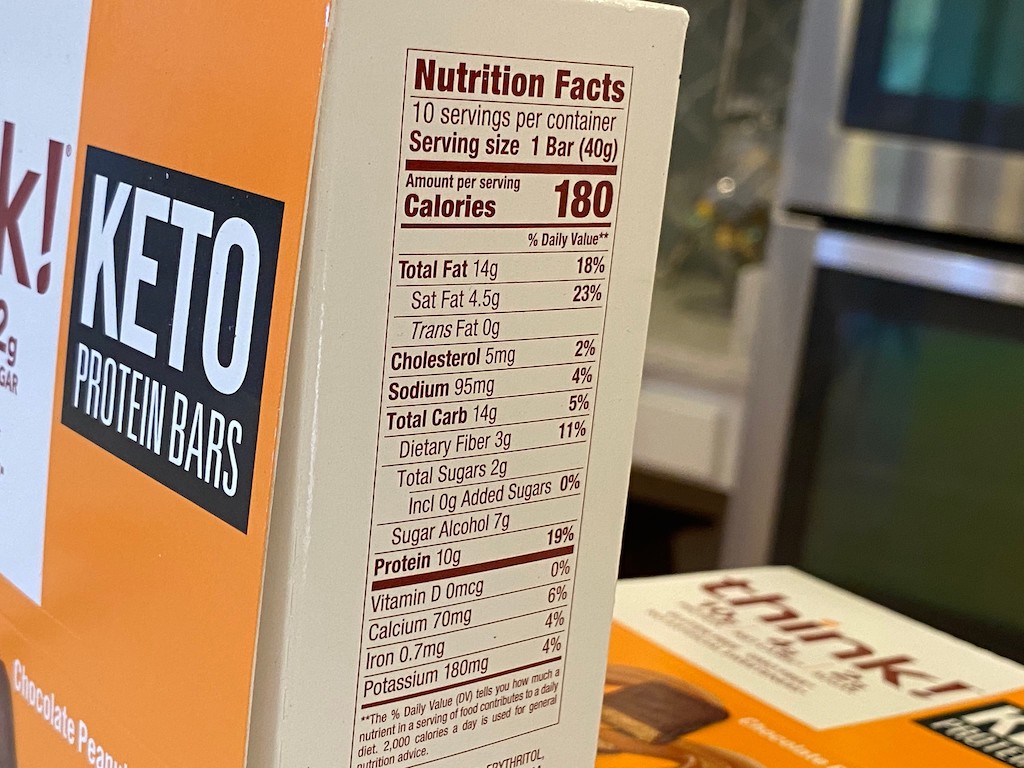 But these bars nailed keto perfection!
---

Nutrition: Serving Size 1 Bar | 180 Calories | 14g Fat | 14g Total Carb | 3g Dietary Fiber | 7g Sugar Alcohols | 4g Net Carbs | 10g Protein
They also use keto-friendly sweeteners, erythritol and stevia. No artificial sweeteners – does not contain sucralose, saccharin, aspartame, acesulfame potassium, neotame or advantame.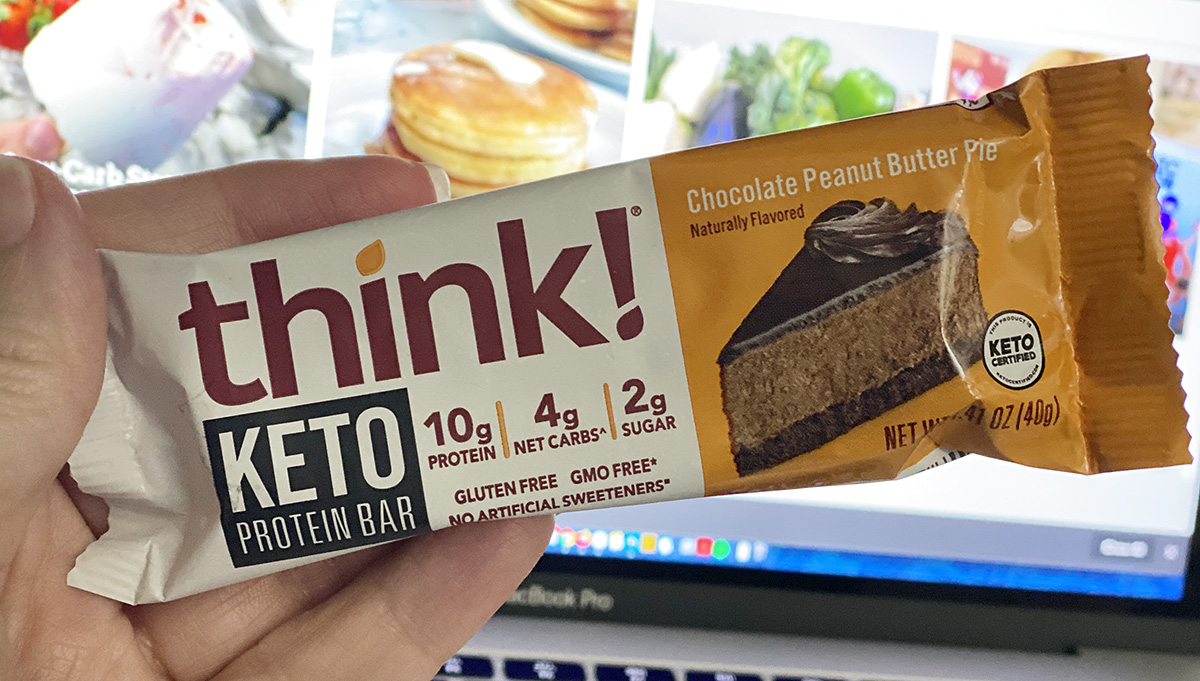 You can buy these bars from
Target
, the
Think! online store
, Sprouts, Kroger, Walgreens, and more! To find out where you can purchase Think! Keto Bars in your local area, head
here
and enter your zip code. Plus, be sure to sign up for their email newsletter and you'll save 10% off your next purchase from the Think! online store.
---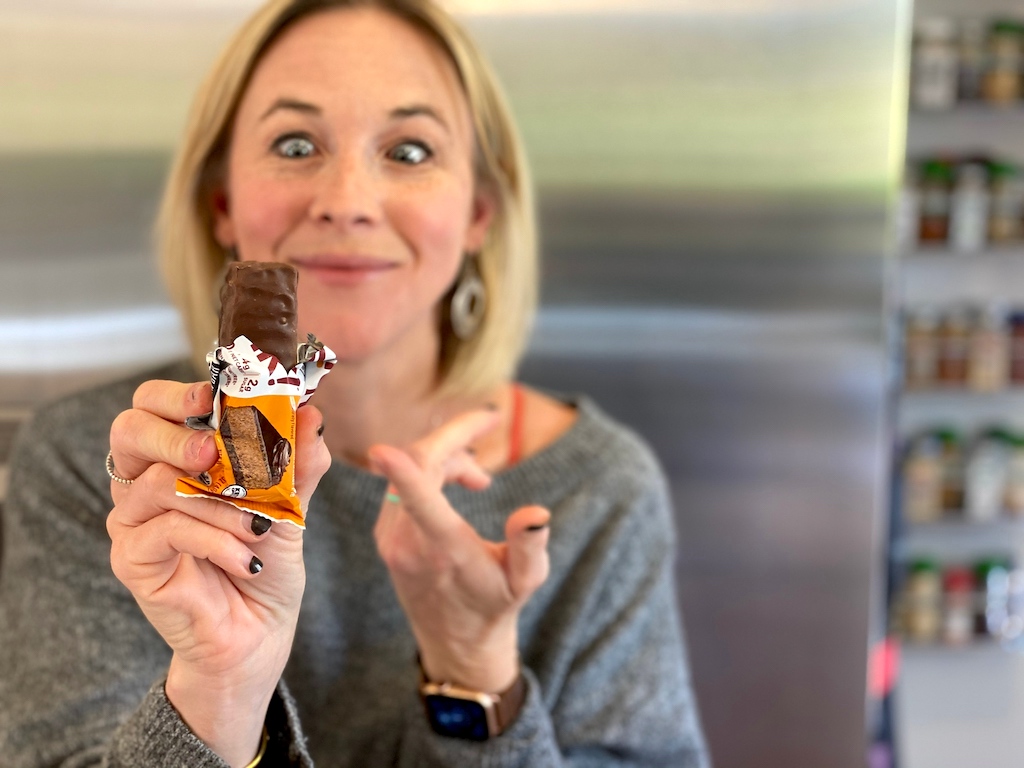 "Angela told me about these bars and I ordered a box from Amazon immediately – I had to based on how much she was raving about them. 🙌 And she was oh so right, they are amazing, even my husband is addicted and immediately ordered a few more boxes! They don't have an aftertaste after all. You can even put them in the fridge for a cool treat!"– Collin
"These bars are a game-changer. Out of all of the bar brands I've tried, there have been a lot of great ones, but these are officially my new favorite! I really like how affordable they are, usually $1-$1.50 per bar which is awesome especially for a keto product." – Angela
"You definitely will satisfy your sweet tooth for sure with these bars, and they make a great keto snack especially if you're a peanut butter fan like me. I really like them once they have been in the fridge for a while." – Stetson
---