Keto Chocolate Brownie Truffles – Indulgent Dessert Idea!
Say hello to the most decadent dessert you've ever had – keto chocolate brownie truffles!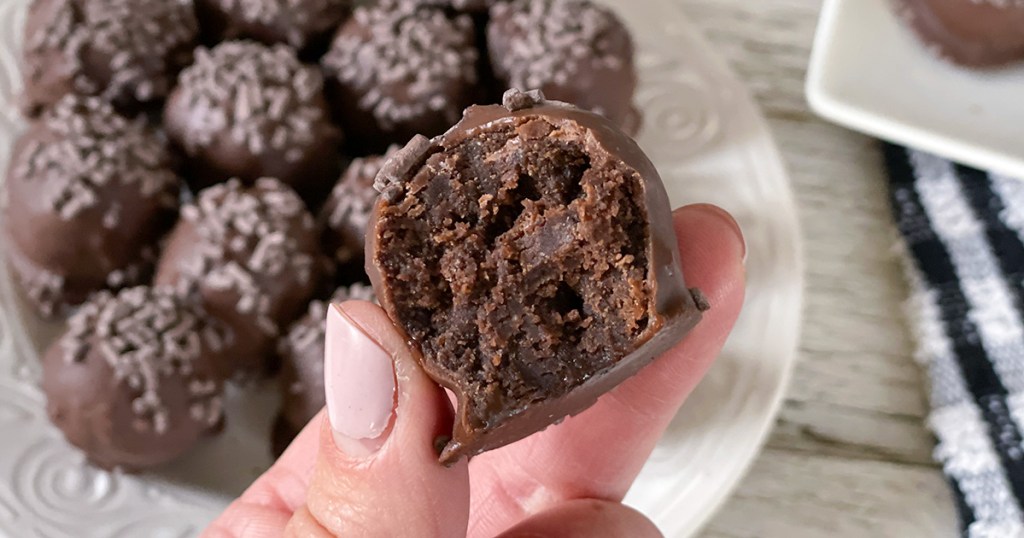 Like cake balls, but better… sooooo much better!
Trust me when I tell you that these are some of the best keto treats I've ever made. Perfect Keto was awesome enough to send me their Super Fat Keto Brownie Mix, Perfect Keto Nut Butter, and Super Fat Keto Sprinkles to try in a recipe using some or all of those items. And naturally, I couldn't resist using them ALL at once!
Save BIG on my fave ingredients for making these keto chocolate truffles –
Check out this current offer from Perfect Keto for 20% off!

Forget about cake balls, who needs them when you have keto chocolate brownie truffles?!
If you've made cake balls before, you know that they are made by baking a cake, crumbling it up, stirring in frosting, forming the mixture into balls, and then dipping the balls in melted chocolate. Believe me, they're delicious — but these keto chocolate brownie truffles are better!
For this recipe, you bake up the Super Fat Keto Brownies per the instructions on the bag. Then after the brownies cool, you crumble them up in a bowl and mix in the Perfect Keto Nut Butter. I used the Chocolate Hazelnut flavor (which is amazing, by the way!) then chilled the mixture to firm it up so it was easier to roll into balls.
After forming the balls, you dip them in melted chocolate and top with the Super Fat Keto Sprinkles for the cutest finishing touch. Absolute perfection!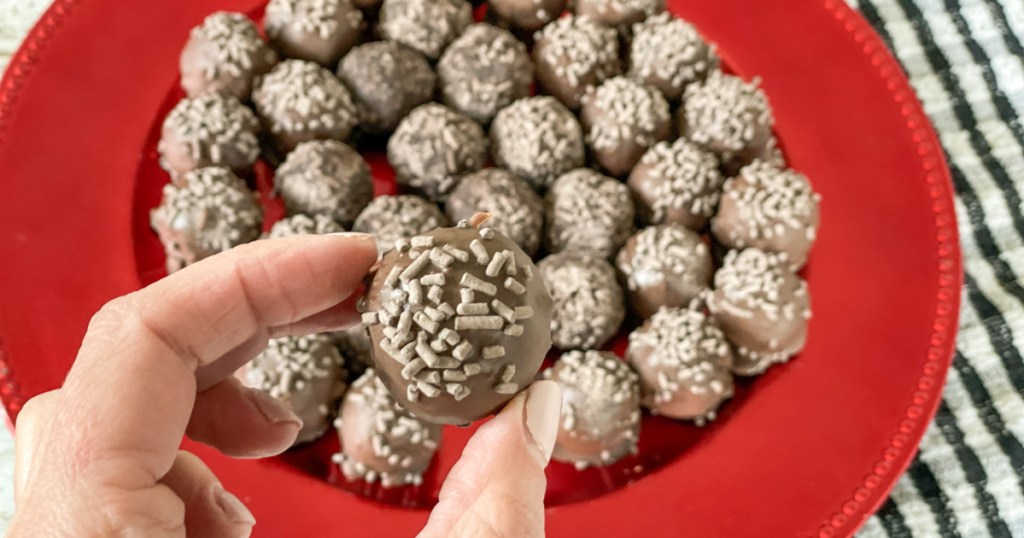 Tips for making the best keto chocolate brownie truffles:
You can use any flavor of keto nut butter for the truffles. I have some of their Snickerdoodle Keto Nut Butter that I'm going to try next! Any type of nut butter will work for this recipe, even peanut butter, almond butter, or any keto nut spread.
Make sure you chill the brownie and nut butter mixture. This makes it much easier to roll into balls and helps the balls keep their form when dipping them in the melted chocolate.
You can melt any keto chocolate to coat the brownie truffles. For mine, I used one and a half bags of keto milk chocolate chips. I did have to add about a tablespoon of coconut oil to the melted chocolate to keep it from clumping.
Want to make these even easier? Skip the chocolate coating and just roll the truffles directly in the Super Fat Keto Sprinkles. 🤩 Lightly press the sprinkles into the truffles to get them to stick. I did this with a few of the truffles and it was delicious too! You could also roll the truffles in chopped nuts.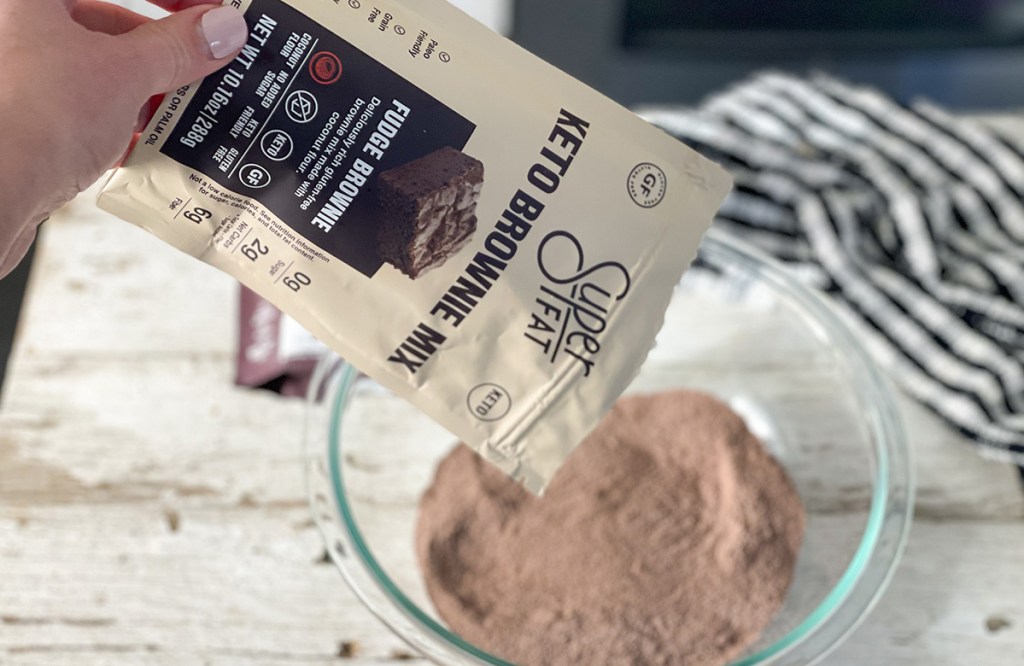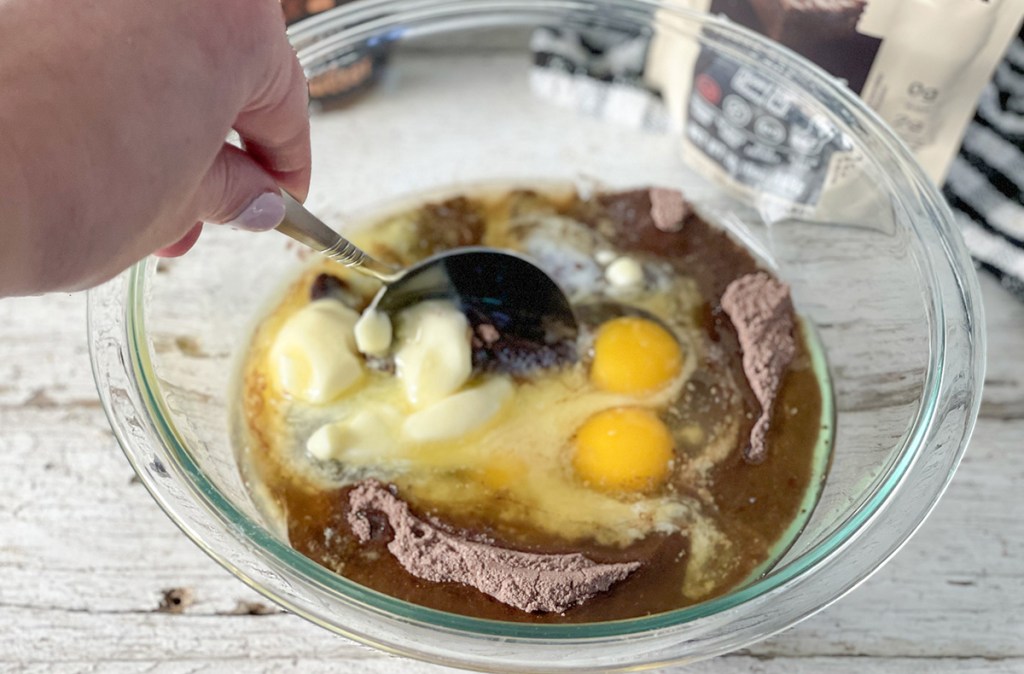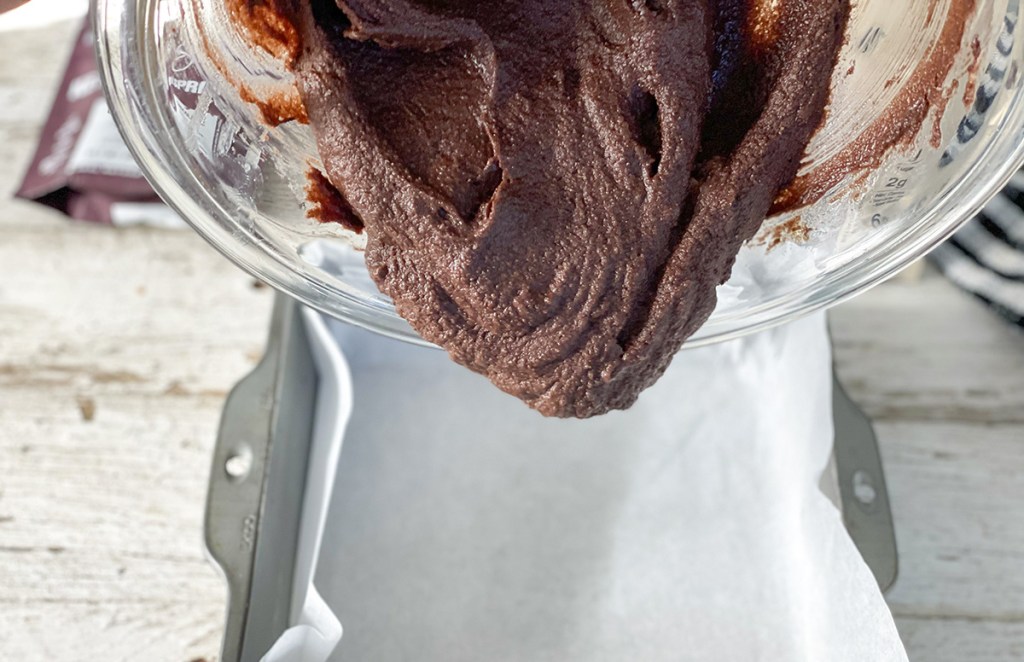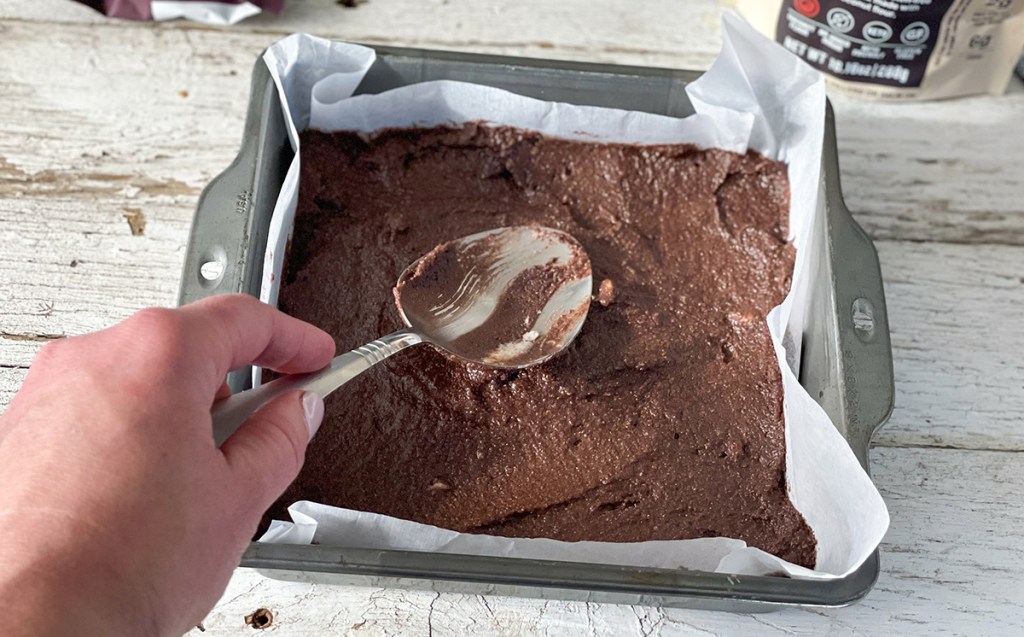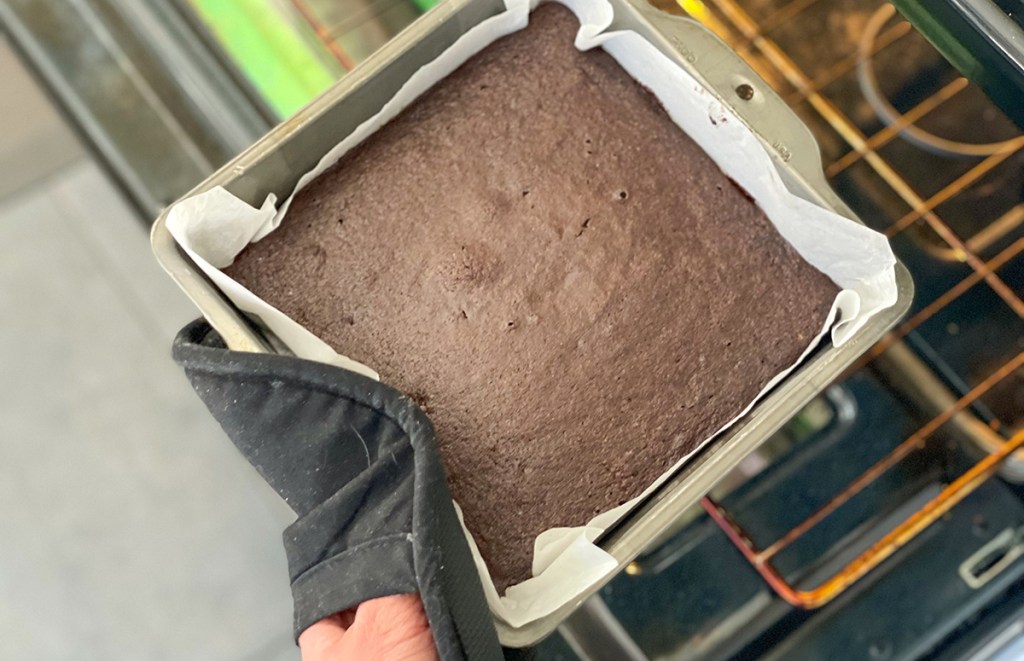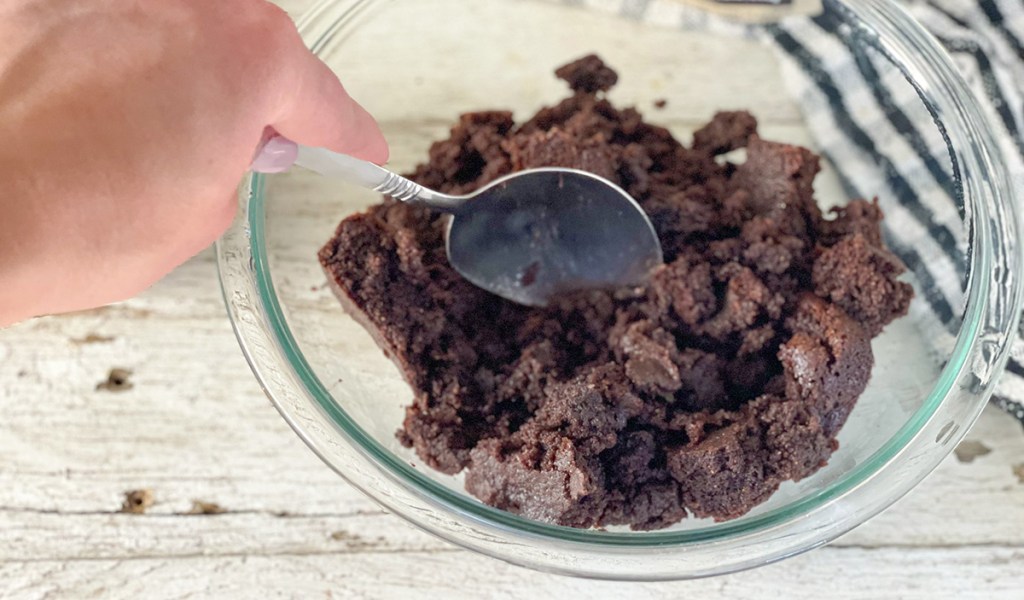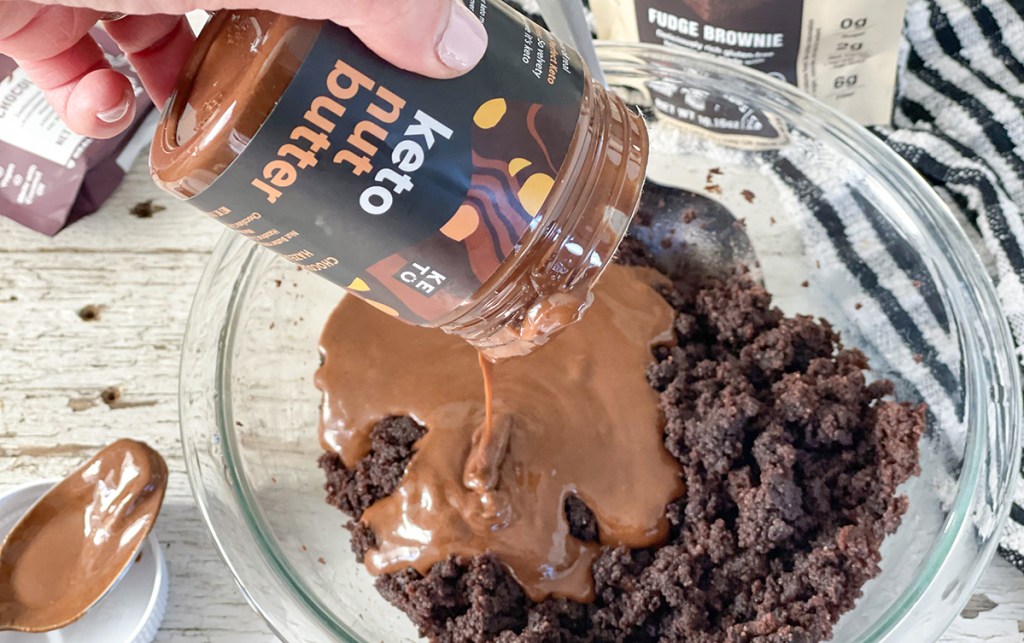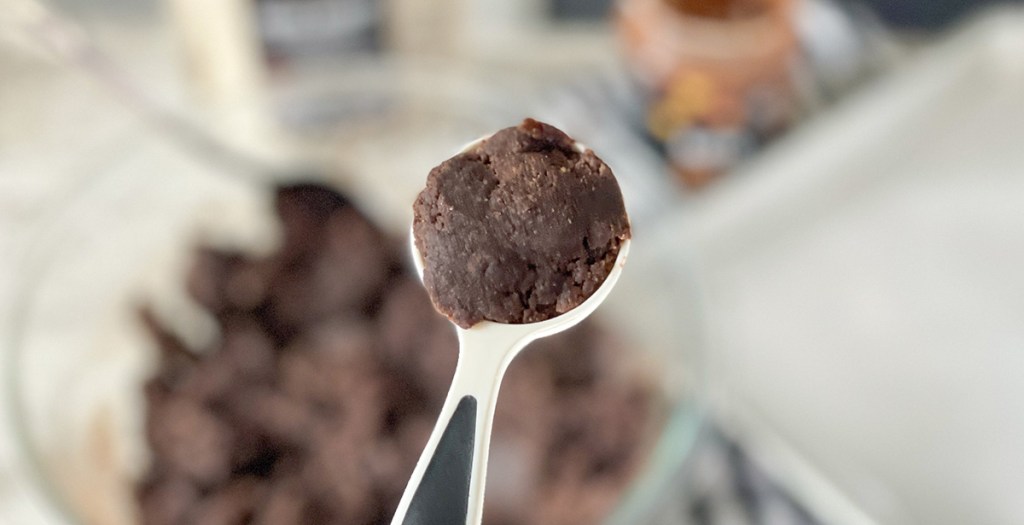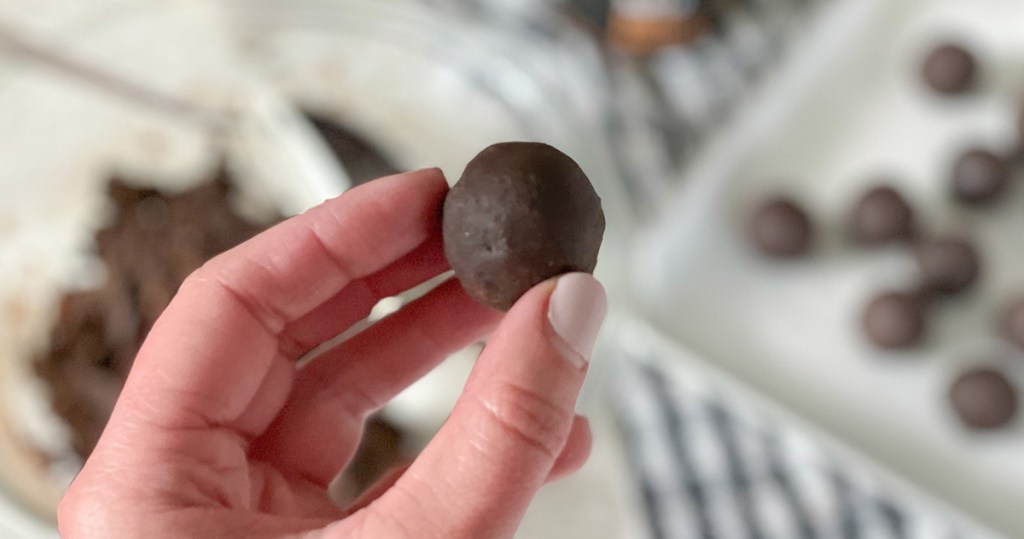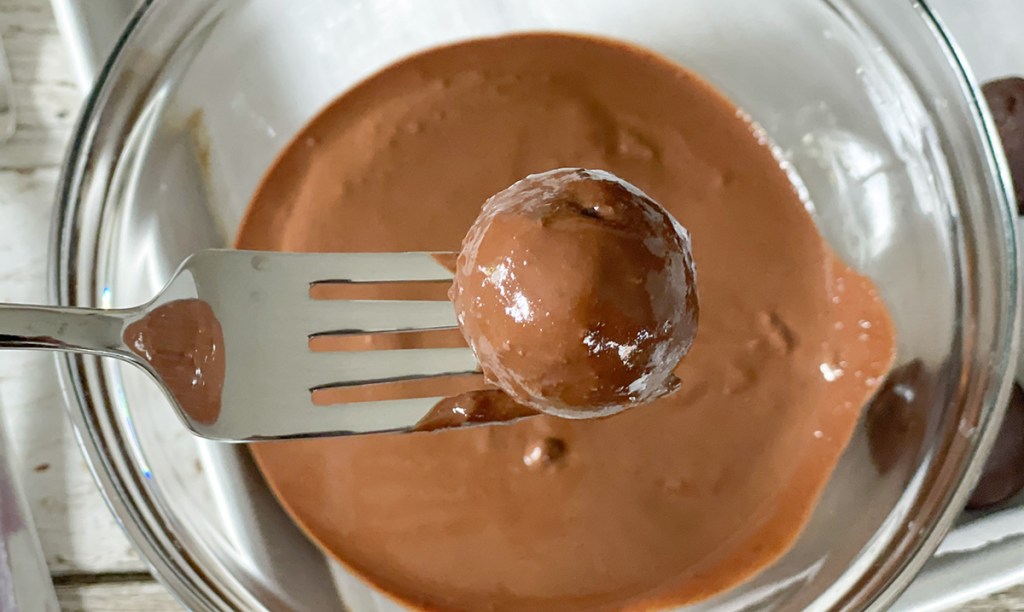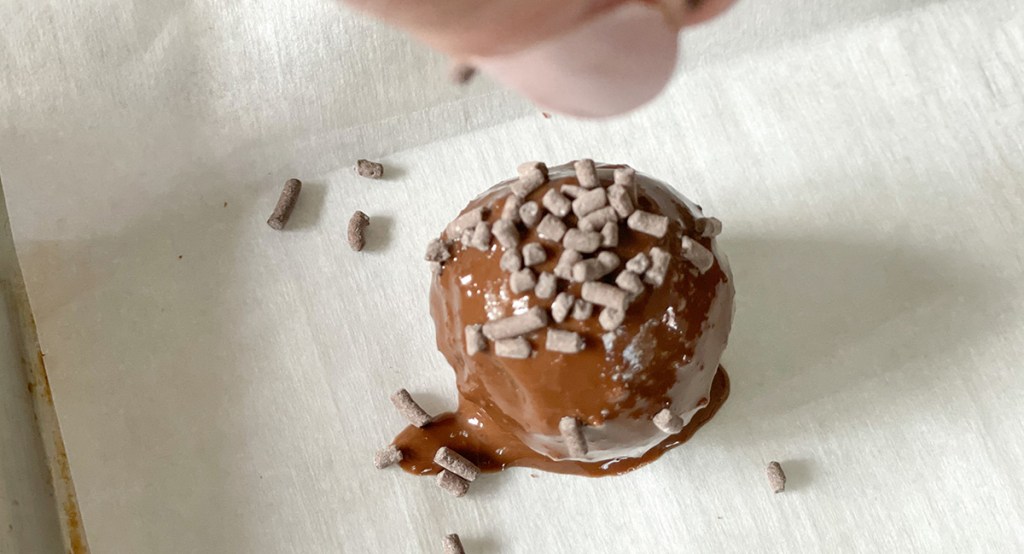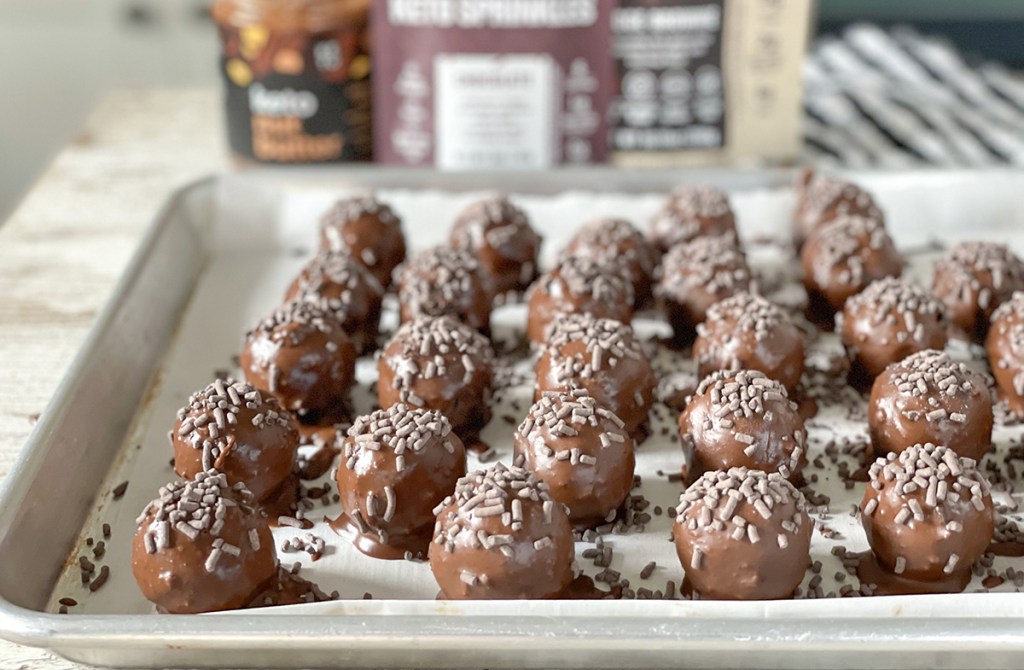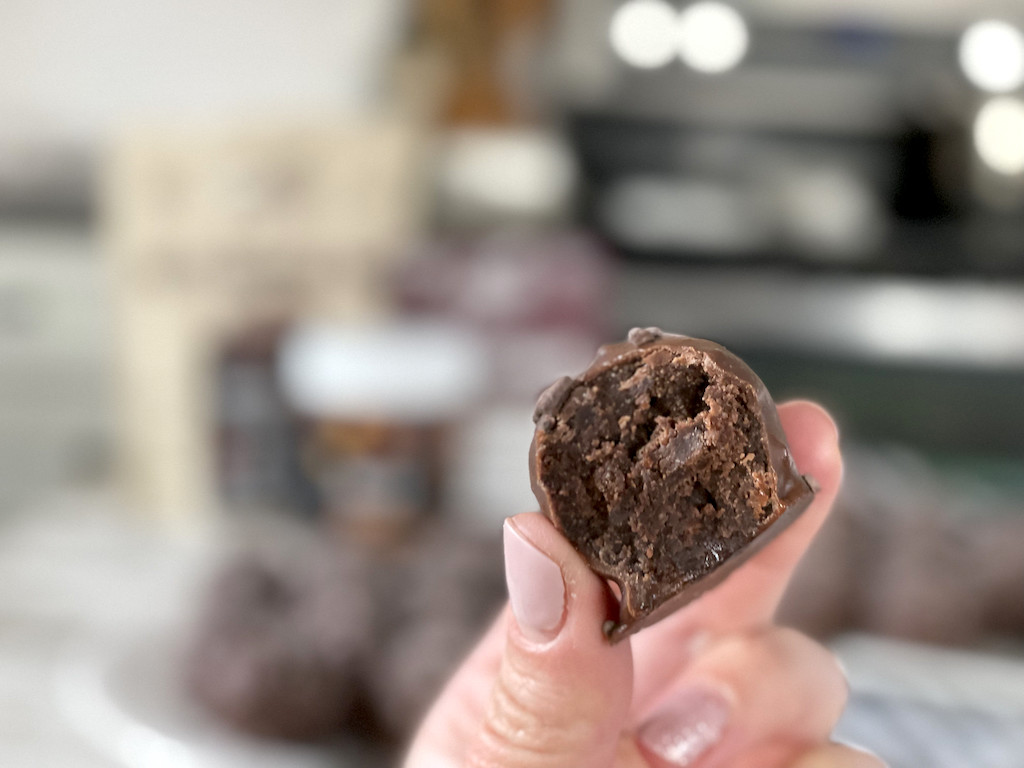 ---
Print
Keto Chocolate Brownie Truffles
yield: 20 SERVINGS
prep time: 1 HOUR 30 MINUTES
cook time: 35 MINUTES
total time: 2 HOURS 5 MINUTES
Brownie truffles made with keto brownie mix, keto nut butter, and topped off with sugar-free sprinkles.
Ingredients
Brownies:
3 eggs
3/4 cup melted butter
Nut butter for truffles:
Chocolate truffle coating:
Directions
1
Preheat oven to 350 degrees. Line an 8x8 baking dish with parchment paper or grease well.
2
In a medium bowl, mix together brownie mix, eggs, and melted butter. Pour batter into prepared baking dish and bake for 30 to 35 minutes, until a toothpick comes out clean in the center. Let cool.
3
Once brownies are cool, place them in a bowl and break them apart into crumbs. Add the keto nut butter to the brownie crumbs and mix well to combine. Place the mixture in the fridge for 60 minutes or freezer for 30 minutes until firm enough to form into balls.
4
Line a baking sheet with parchment or wax paper. After chilling the brownie nut butter mixture, form into balls using a tablespoon. Roll the mixture between your hands to form a ball and place on the prepared baking sheet. Continue until you have formed all the mixture into the brownie truffles.
5
Melt the keto chocolate in a small microwave-safe bowl in 10-second increments until melted, stirring every time. Or melt in a small saucepan over low heat. Add coconut oil 1 teaspoon at a time, as needed, if the chocolate starts to clump. Stir well.
6
Dip the truffles into the melted chocolate using 2 forks. Make sure to coat the entire ball in the chocolate and then pick it up with a fork. Use the second fork to scrape off any chocolate that's dripping.
7
Carefully place the chocolate-covered brownie truffles on the baking sheet and immediately top with keto sprinkles or chopped nuts, if desired.
8
Continue to coat the remaining truffles in chocolate and top with sprinkles.
9
Optional topping idea: Roll the brownie truffles in the sprinkles (or chopped nuts) instead of dipping them in chocolate, or dip in chocolate and half in sprinkles.
Additional Notes
Nutrition information uses ChocZero Milk Chocolate Chips as the chocolate coating for the truffles. 
Nutrition Information
Yield: 41 brownie truffles, Serving Size: 2 brownie truffles
Amount Per Serving: 126 Calories | 10.3g Fat | 12.8g Total Carbs | 5.8g Fiber | 0.7g Sugar | 4.7g Sugar Alcohol | 2.2g Protein | 2.4g Net Carbs
---
Chocolate heaven!
These keto chocolate brownie truffles will be the highlight of any dessert spread this holiday season. I took them to a family gathering, and they did not last long!
Scoop up Perfect Keto's Super Fat Keto Brownie Mix, Keto Nut Butter, and Super Fat Keto Sprinkles so you can indulge in these truffles soon!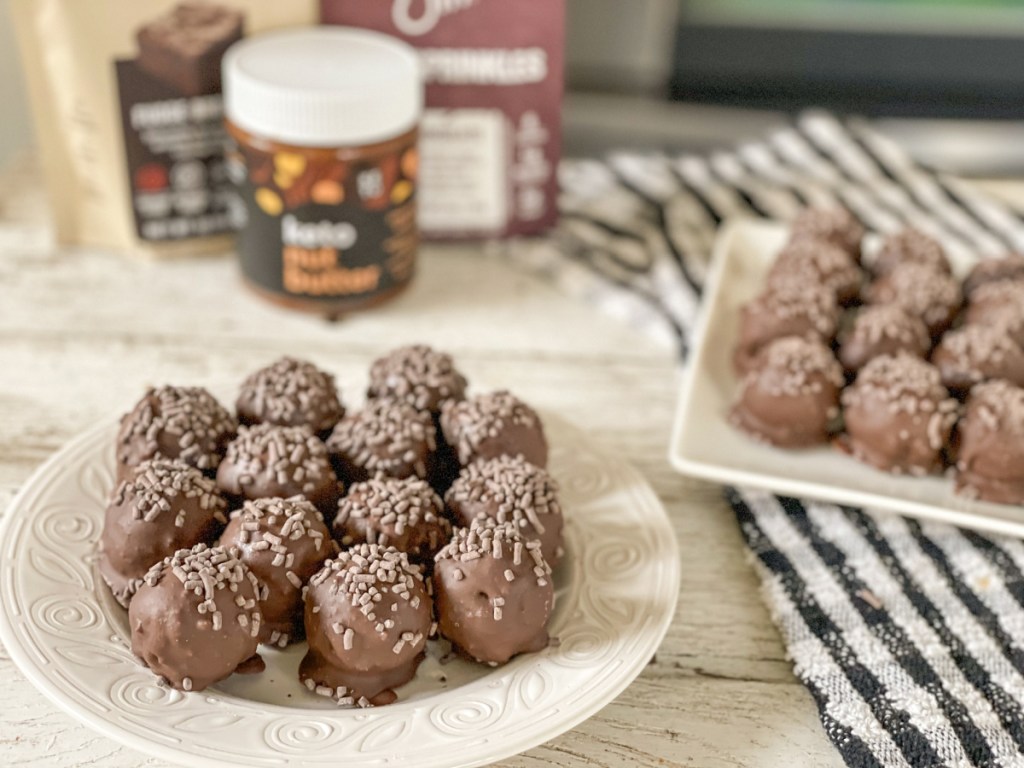 ---
Need more keto dessert inspiration? Check out all of our keto cookie recipes!