Slice and Shred with Ease! This KitchenAid Attachment is a Must-Have In Our Kitchen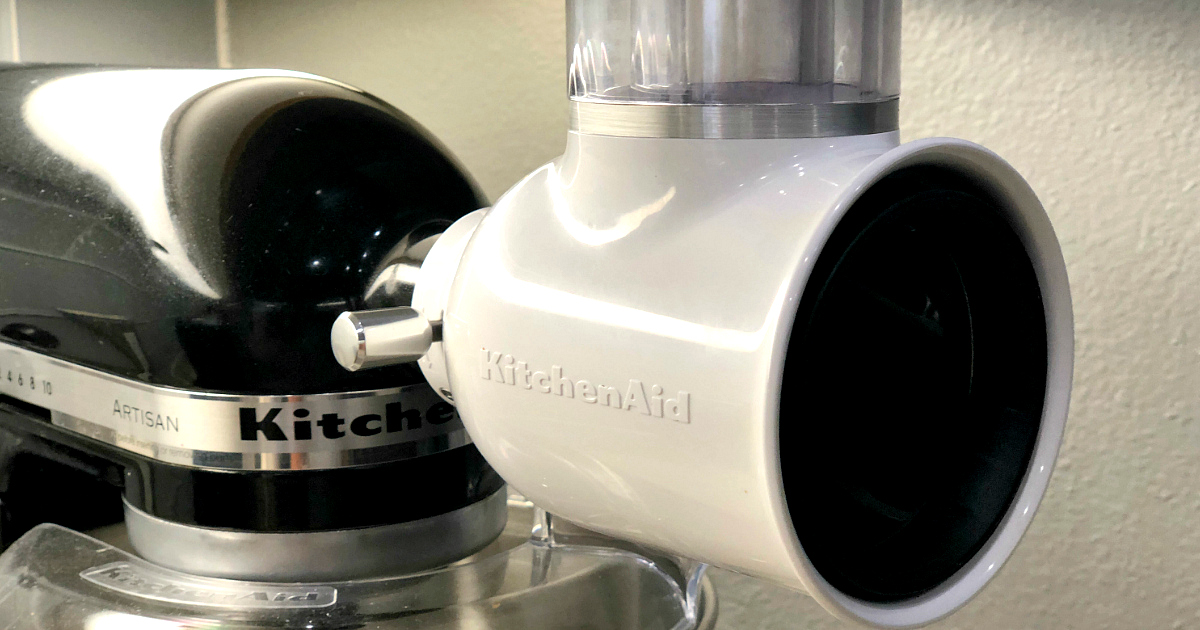 Have a KitchenAid Mixer?
If you'd like a way to enjoy sliced and shredded foods that saves money, you'll love this KitchenAid Fresh Prep Slicer/Shredder Attachment!
At Hip2Keto, this handy gadget is, hands down, a team fave – and it's so easy to use, too! All you do is attach it to the power hub of your KitchenAid Stand Mixer and let it do all the work for you! Clean up's an easy breeze, too! Here's how you can use the different blades in the kitchen:
Use the 3mm Slicing Blade for cucumbers, carrots, celery, and zucchini
Use the 4mm Medium Shredding Blade for cheeses and firm vegetables
Use the 6mm Coarse Shredding Blade for shredding cabbages and more!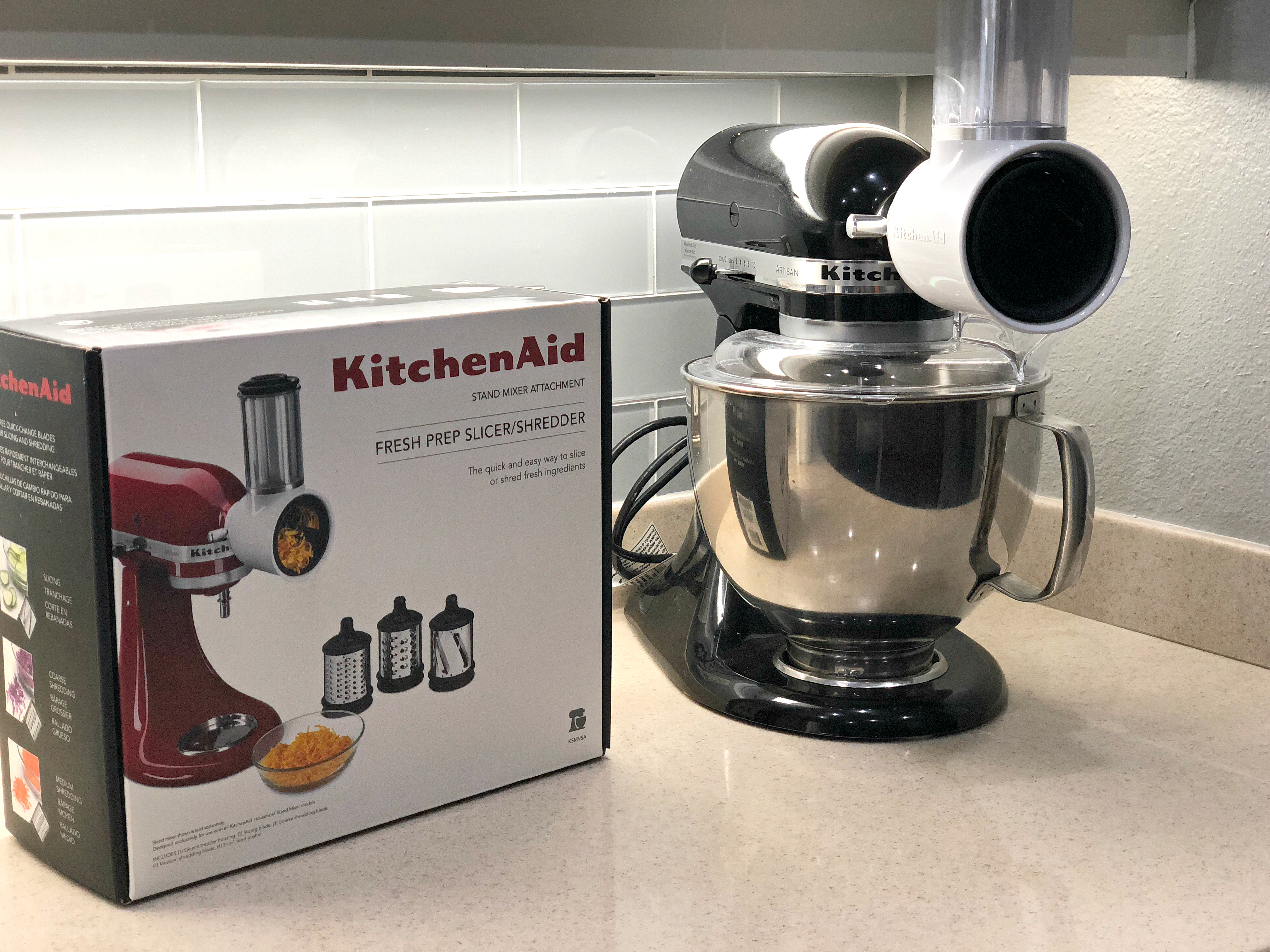 ---
Check out this rave from a Hip2Keto Sidekick…
"I love this KichenAid attachment! If you want a more simplified life in the kitchen, this gadget is for you! It can rice cauliflower, slice veggies, and more. Plus, it will save you money in the end as it is pricier to purchase frozen riced cauliflower, shredded carrots, cheese, etc!

I was actually SO THANKFUL for this as the other day I had sent my husband to the store to get ingredients to make Egg Roll in a Bowl (yep – this yummy recipe)!

When it was time to pull out the shredded carrots from the refrigerator, I realized that he had bought the most humongous whole carrots I had ever seen. ?Problem? Nope, it sure wasn't! I tossed those big ol' carrots right into the shredder attachment and… VOILA! Instant shredded carrots for my recipe!" – Erica

---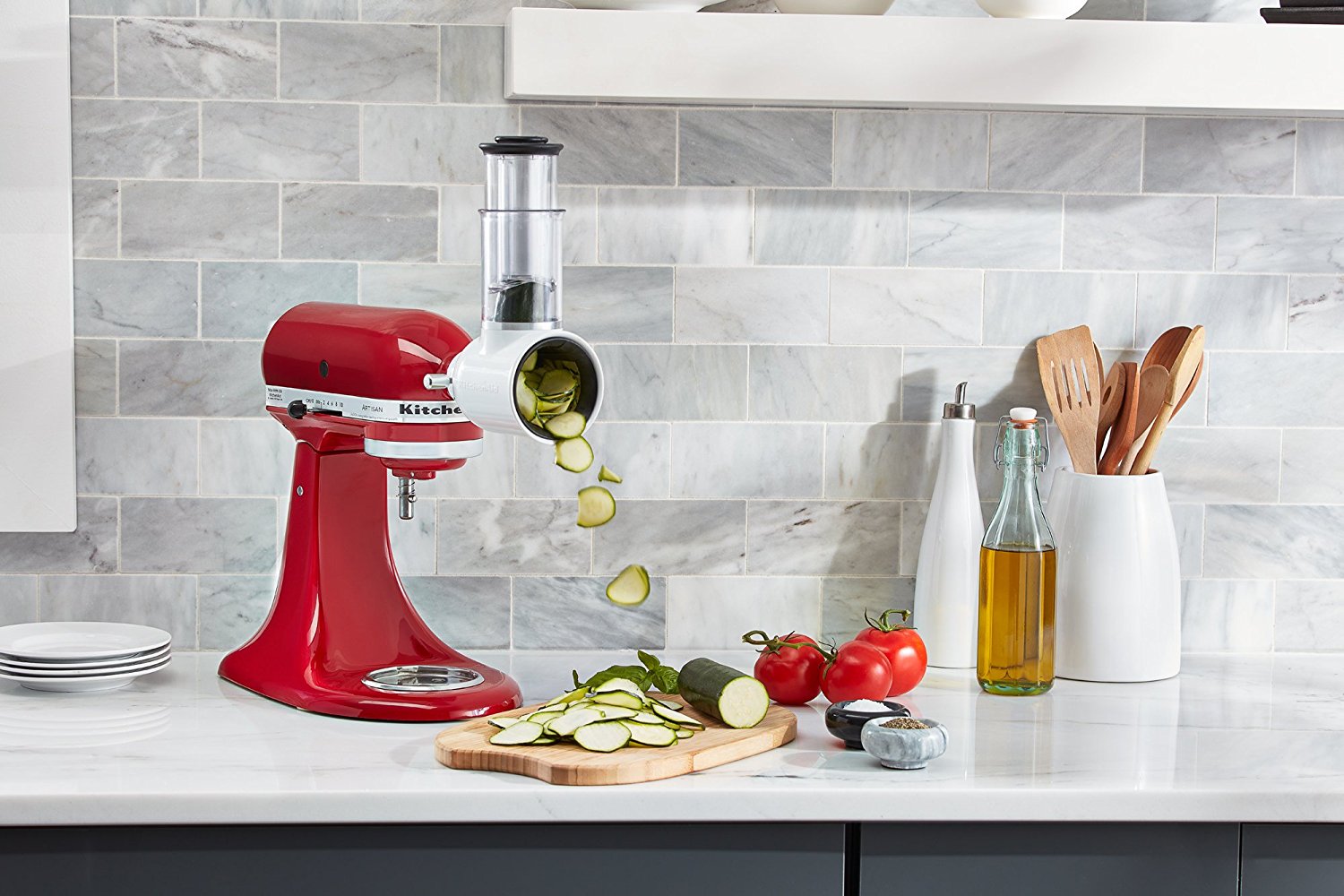 And no, we are not getting paid to post about this KitchenAid gadget. We just love it and want to share with you! ?

---