Love Noodles But Not the Carbs? You Need This Kitchen Gadget
Want to make perfect and easy zoodles at home?
If you're looking for a keto kitchen tool that'll get you eating less pasta and more veggies and actually enjoying it, this food spiralizer is just what you need!
Introducing the OXO Good Grips Tabletop Spiralizer!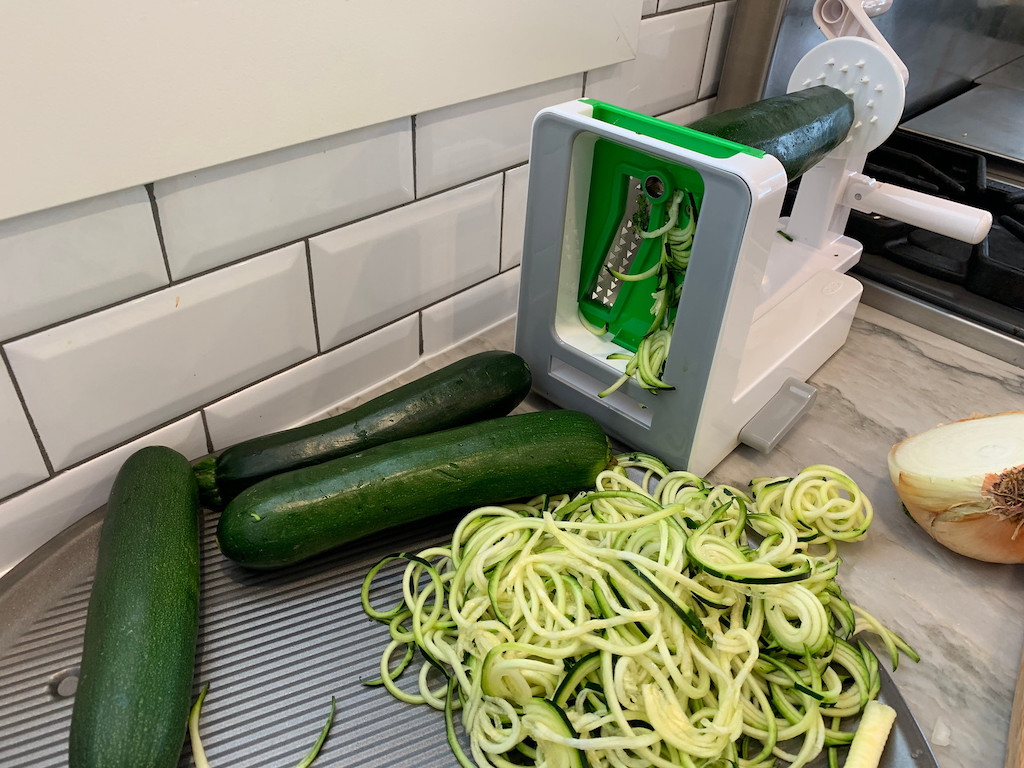 I found this highly-rated OXO Good Grips product on Amazon and it's everything you need in your life to create uniform spirals from vegetables for zoodles, salads, garnishes and so much more –- all right in your kitchen!
It's less than the price to dine out at a fancy Italian restaurant, so not only will you save on eating out for all your future meals, but it's incredibly easy to use when you want to skip the restaurants and dine-in keto style!
Reasons why you'll love this OXO Good Grips Tabletop Spiralizer:
Three stainless steel blades create a variety of noodles

Spaghetti cut (1/8th inch)
Fettuccine cut (1/4th inch)
Ribbon cut noodles

Comes with a blade box

Keeps blades safe, organized, and clean

Food holder

Has teeth to keep food secure
Dishwasher safe

Folds up for compact storage

Stronghold suction cup

Prevents slipping and wobbling
More stable on countertops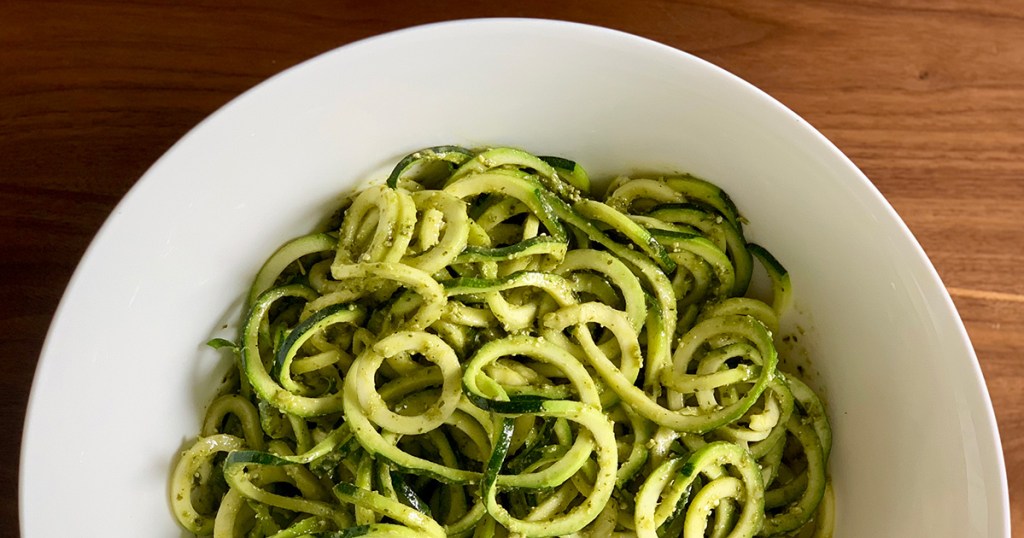 Here's why our very own Lina loves her OXO Spiralizer:
"This spiralizer was easy to set-up, easy to use, and clean. It really does make great zoodles, and I appreciate how it keeps your fingers away from the cutting portion. I cut myself with another type of zoodle maker, so I recommend this tabletop style."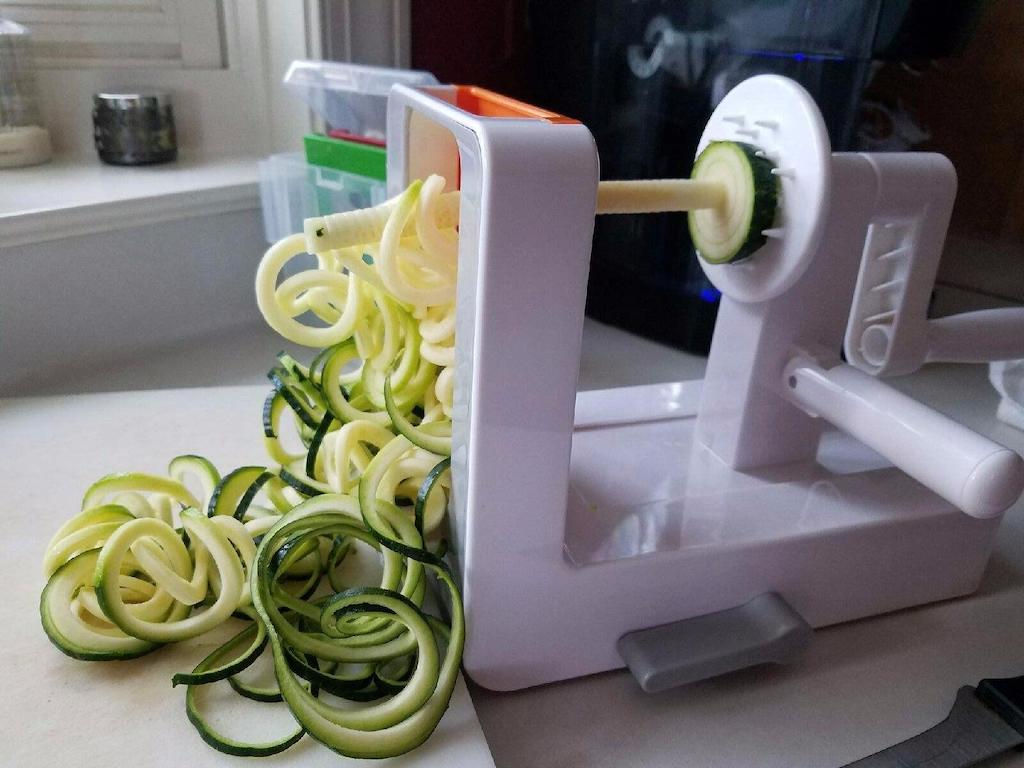 Still on the fence? Check out these other satisfied customer reviews:
"OXO has once again knocked my socks off with their brilliant simplicity! I researched dozens of spiralizers before choosing this one. I wanted one that was a little more compact, easy to operate, and easy to clean. As soon as I got it in the mail today, I rushed to the grocery store to pick up some zucchini and give these zoodles a try. I was able to put it together without even reading the instructions in less than 2 minutes and had 4 zucchini spiralized in less than 10 minutes. 😱"

– Rachel ⭐⭐⭐⭐⭐
---
"Love it! It was so easy to set up and use! My husband loved our first meal – a zucchini pasta. I love that all of the parts store easily and compactly. I was skeptical about the suction device prior to using it, but it worked flawlessly!"
– Tracy ⭐⭐⭐⭐⭐
---
Check out this amazing chicken alfredo with spiralized zucchini noodles!