Finally, a Keto Coffee Creamer That Actually Tastes Good (+ Save w/ Our Promo Code!)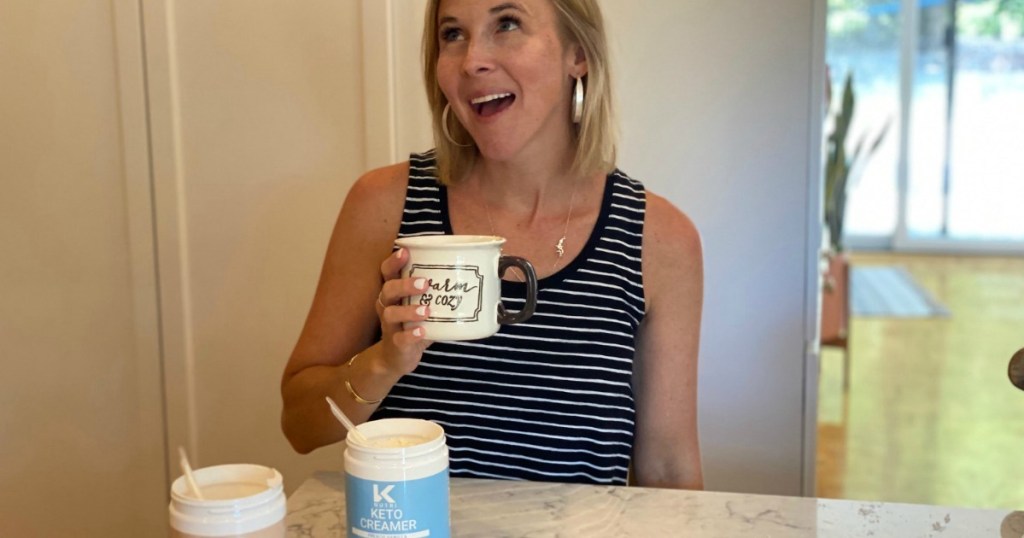 Sipping my morning coffee is one of my most favorite parts of the day. ☕️
Seriously – sometimes I even drift off to sleep at night while thinking about how yummy that first steamy, creamy sip is going to taste in the morning! 😋 Since coffee is such an important part of my morning, I'm pretty particular about what I put in it.
While I have tried different keto-friendly coffee creamers in the past, I haven't found one that I'd be willing to swap out for my favorite coffee creamer, which is simply heavy cream. Oh heavy cream, how I love you. 😍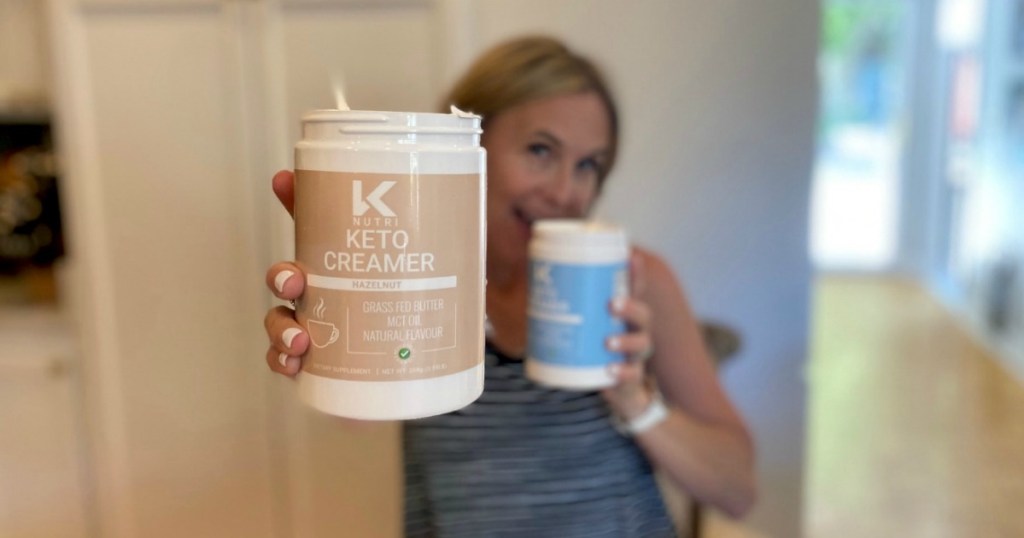 So when I heard about K Nutri's Keto Coffee Creamer powder, I was really intrigued… but I definitely didn't expect to love it! I am super picky about coffee creamers, and in many of the past ones I've tried, there's often either a strong aftertaste or just really weird flavor that takes over my coffee. The good news – picky me totally enjoyed this keto coffee creamer powder! 🙌
For a limited time, get 20% off your K Nutri order with our exclusive promo code HIP2KETO at checkout!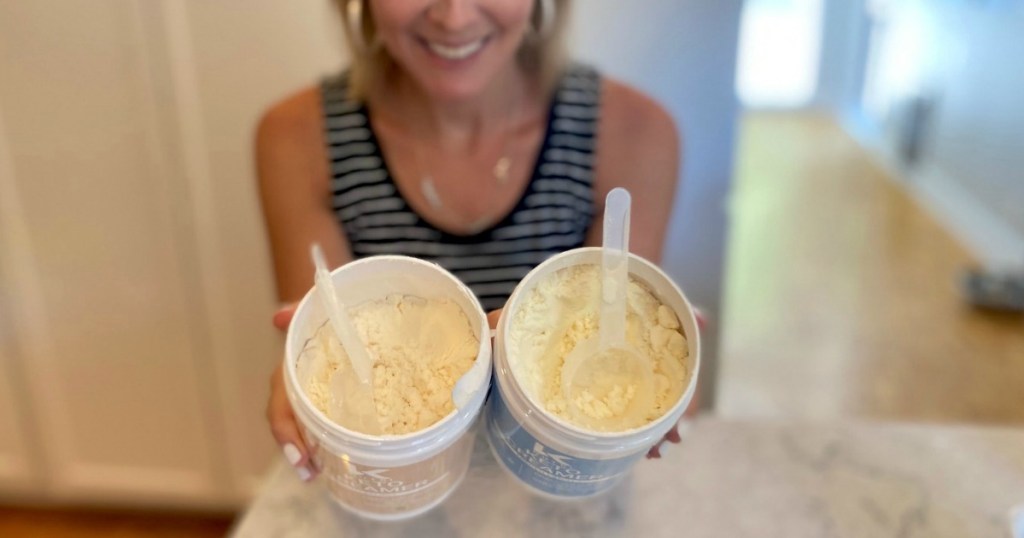 K Nutri's Keto Coffee Creamer powder is made with coconut milk powder, grass-fed butter, a little stevia (for sweetness), and MCT oil, so it's loaded with healthy fats and added benefits. I actually noticed that it left me feeling full and satisfied for longer than my usual cup of joe!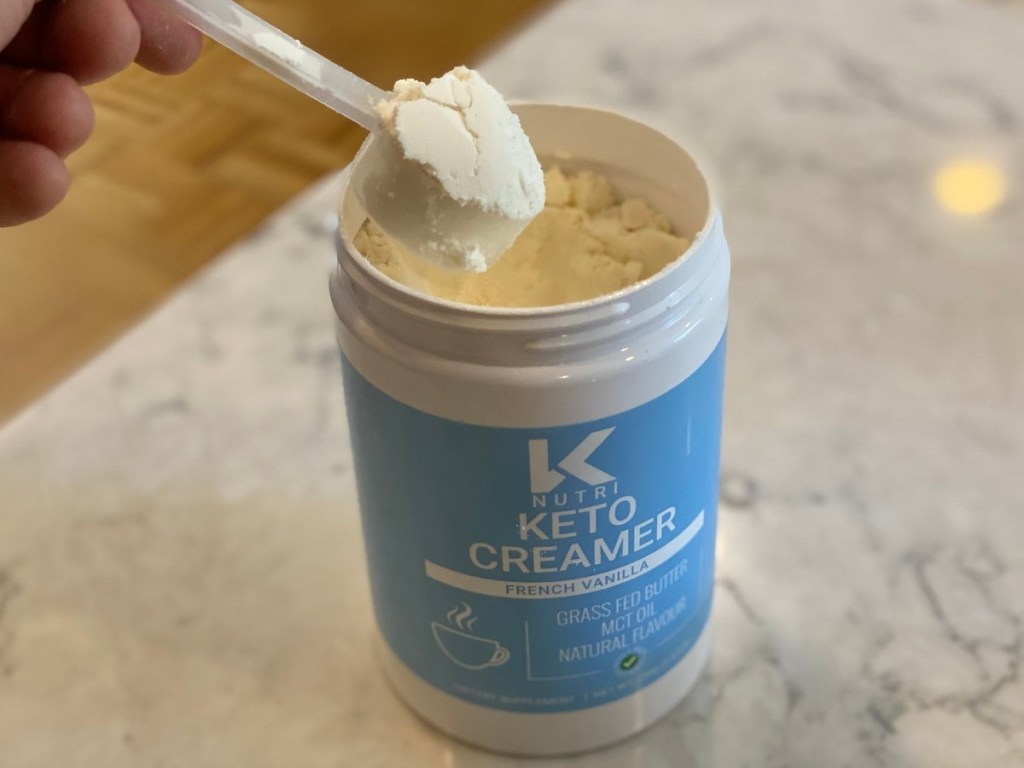 Since I'm not a huge fan of taking MCT oil straight (it totally makes me queasy), adding K Nutri's Keto Creamer to my coffee is a really easy (and yummy!) way to get all the benefits of MCT oil without having to swallow a shot of it. I love how it gave my coffee a smooth, creamy texture without being too oily.
Hip Tip – use a milk frother to get that creamy and delicious consistency!
K Nutri's Keto Creamer comes in French Vanilla and Hazelnut flavors, and for me, the vanilla was the winner. Just one scoop added a creamy, flavorful sweetness to my strong Americano. It was so good and a yummy way to change things up from my typical heavy cream. If you like a little added sweetness in your coffee, I think you'll love it, too.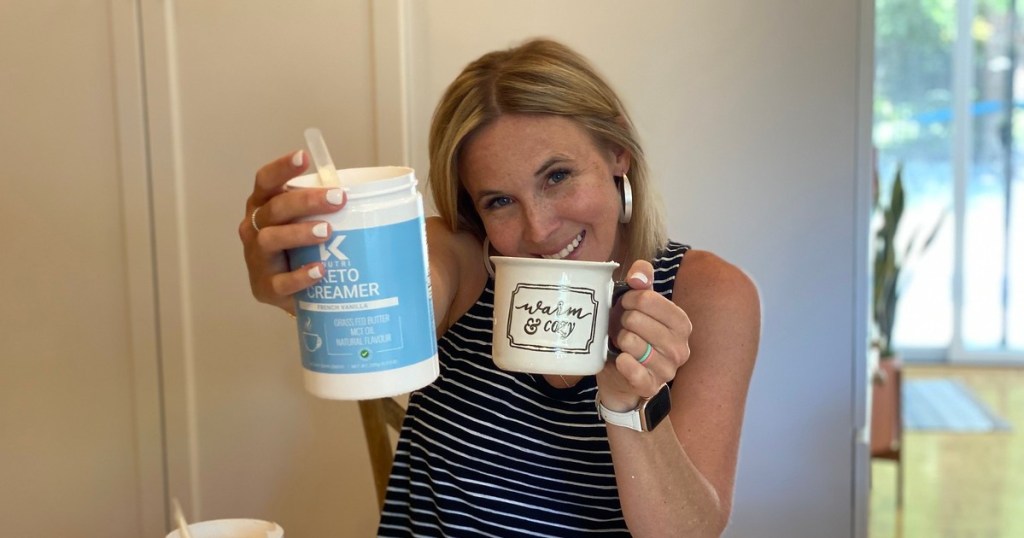 Check out these rave reviews from other fans of K Nutri's Keto Creamer…
"This creamer is so delicious! I was weary at first as I'm not typically a powdered creamer fan, but this stuff makes my coffee so creamy and the flavor is really great. I love keeping a few scoops in a Ziploc in my purse so that I can use it in my coffee when I'm out and about. It's super convenient and really mixes well into my drinks. The ingredients are high quality and clean, definitely the best keto creamer out there! I will buy again!" – Hayley

---
"I love this creamer! I've found that MCT oil gives me a lot of focus, energy and mental clarity in the morning. It's not overly sweet and I really appreciate that. I add a little half and half to my coffee along with a little bit of sea salt. SO GOOD!" – Darlene

---
"Great taste, love the ingredients, and macros. Makes the perfect bulletproof coffee ☕️ and keeps you full for so long." -Brenda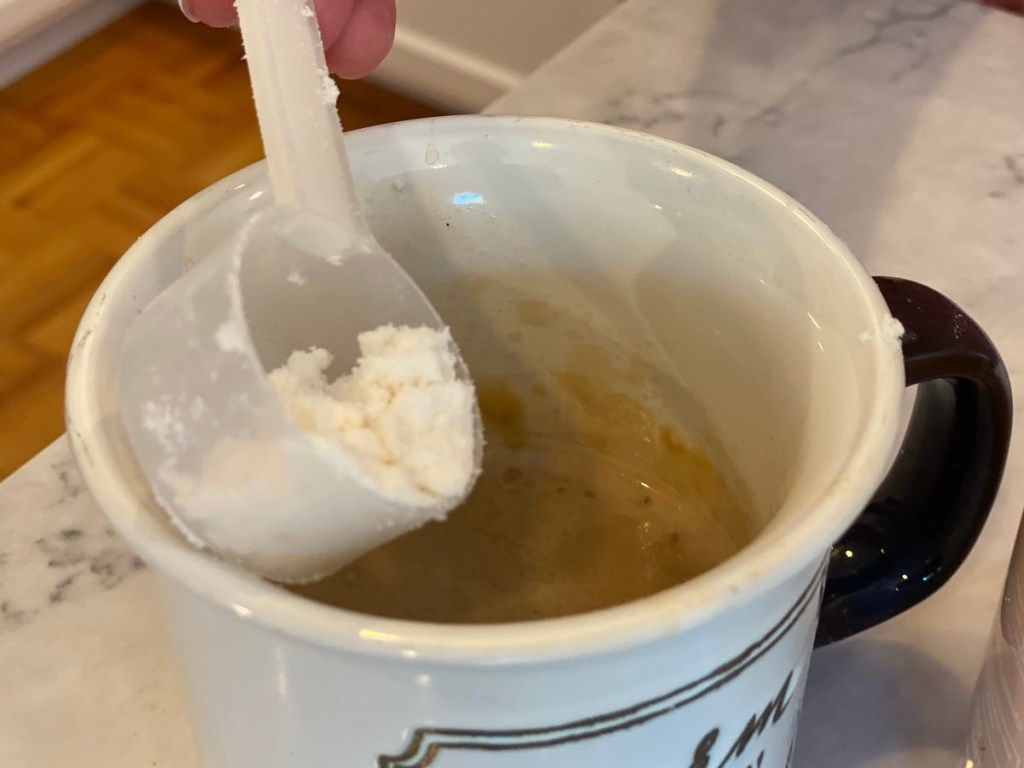 If you're looking for a naturally sweet, gluten-free, and non-GMO way to flavor your coffee and kick start your day, you'll definitely want to try K Nutri's Keto Creamer powder. It tastes amazing, and at just 2-3g net carbs per scoop, it's something you can feel good about putting in your coffee!
For a limited time, don't forget to use the code HIP2KETO to get 20% off your K Nutri order.
---
And last but not least, here's one other K Nutri product we're lovin'…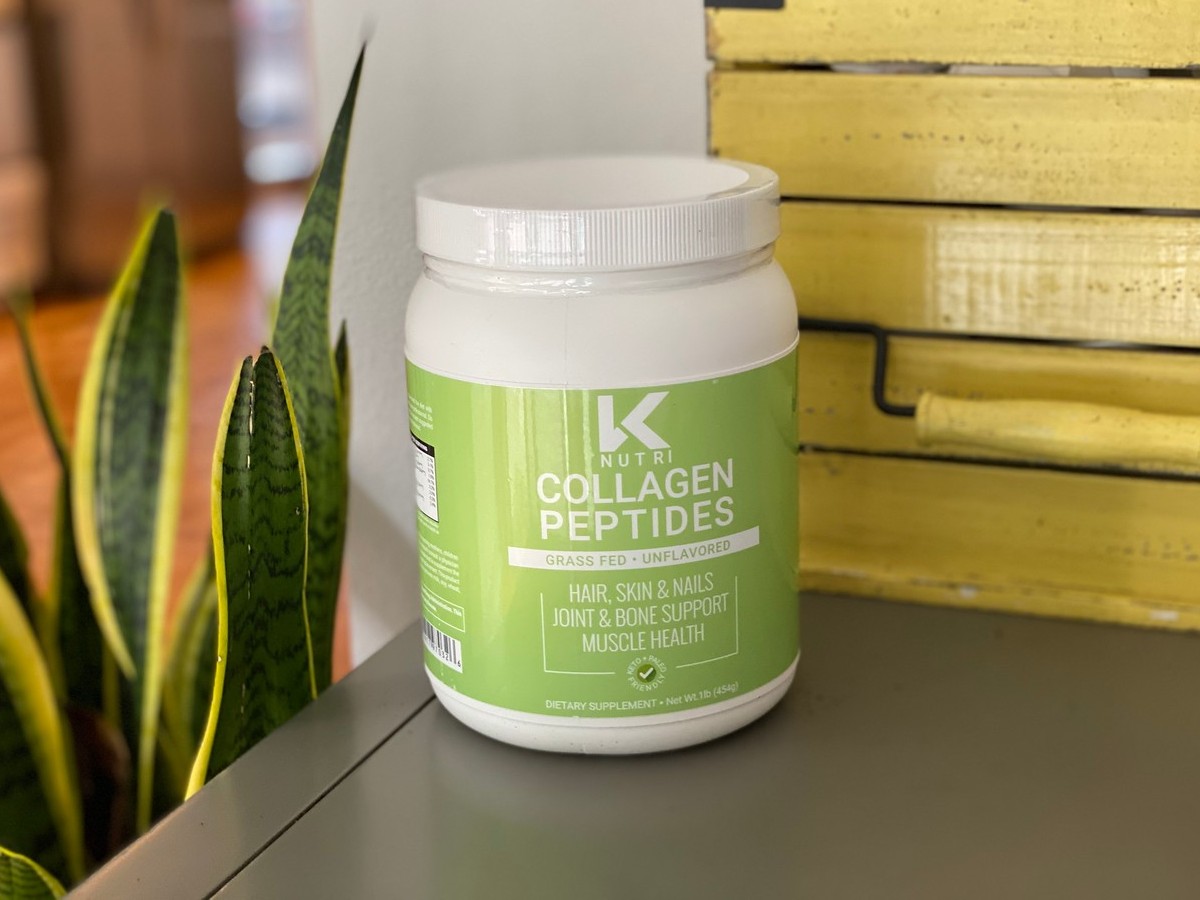 In addition to their delicious creamer, K Nutri sells a collagen product that we love for helping to maintain youthful skin, hair, and nails. It's also great for anyone trying to build muscle mass, protect aging joints, prevent heart disease, or restore gut health. Is there anything collagen can't do?! 😍
K-Nutri's Grass Fed Collagen Peptide powder blends easily into your coffee or smoothies without changing the taste at all. It only takes one scoop per day, making this supplement such an easy way to slow your body's aging process on a daily basis.
Best of all, you can use the same promo code HIP2KETO to save 20% on this product, too!
---
Speaking of coffee, here are 12 of the best keto drinks to order at Starbucks!