These Keto Meal Replacement Shakes are the Best – Filling & Delicious!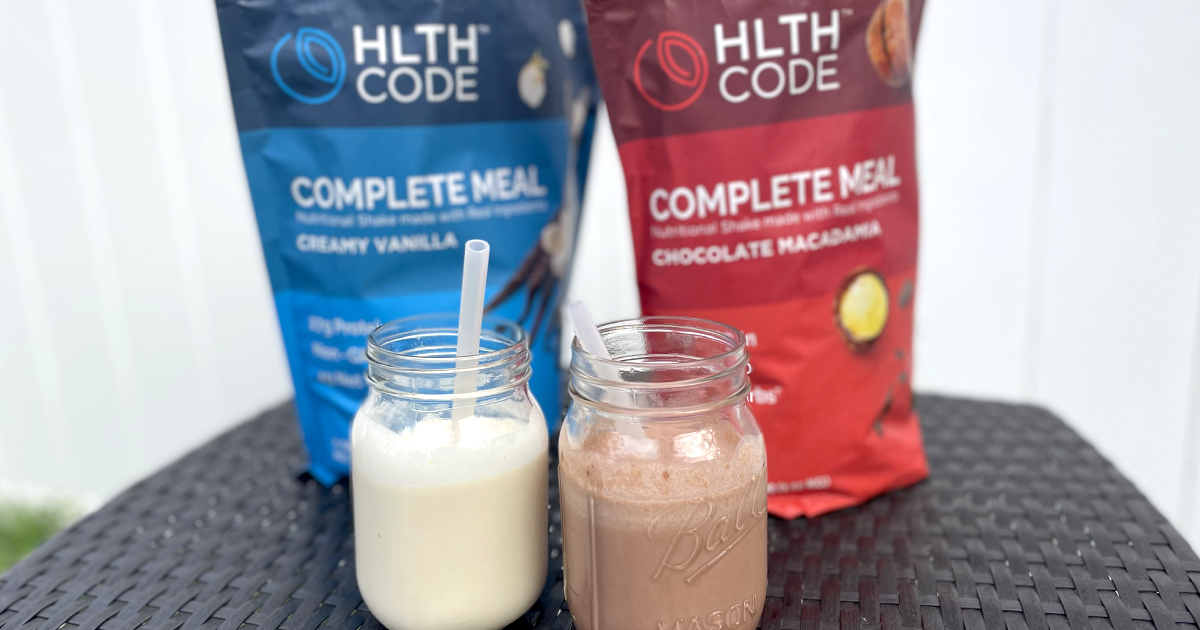 We've found the meal-replacing keto shake to top them all.
Gone are the days of chalky, unpleasant meal replacement powders that really don't keep us satisfied… in fact, most of the ones I've tried have been snacks at best. But to be fair, it's difficult to balance all the nutritional requirements we have in one well-rounded powder. Not everyone is up to the task.
And that's where HLTH Code comes in. Despite my disillusionment with keto meal replacement shakes in general, I gave HLTH Code a shot, and they may have restored a bit of my faith in the potential of keto shakes. 🙌
---
Compared to other meal replacement products, what makes HLTH Code keto meal replacement shakes stand out?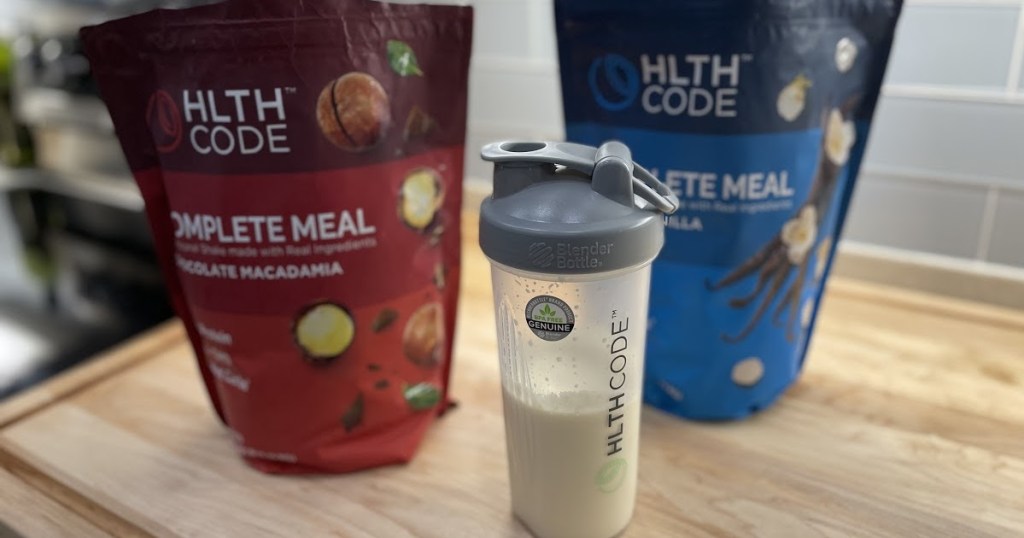 For starters, the shakes actually taste good (let me just get that important bit of info out of the way 🤣). Anyone who's done a fair bit of experimenting with meal replacements knows how surprisingly difficult it can be to find something that both tastes good and gets the job done.
But these are pretty much the BEST shakes I've tasted… EVER! I mixed them with just water, and the Creamy Vanilla name does not lie – it is SO CREAMY! These are so filling too, you won't be hungry after having an entire serving.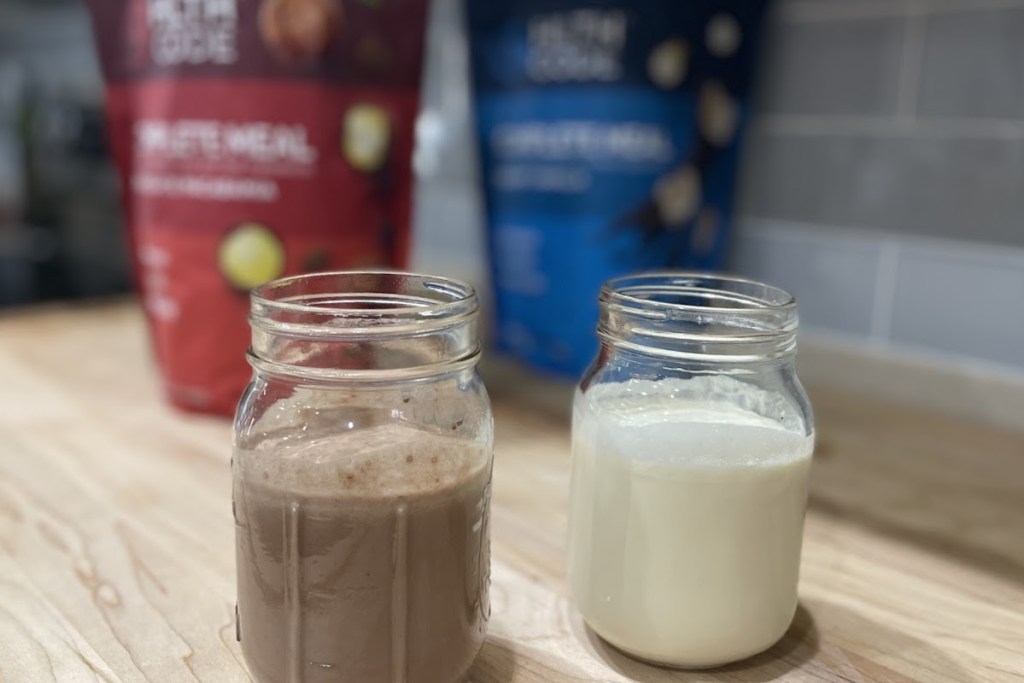 And most importantly, they're keto-friendly and nutritionally complete. Instead of focusing on just one element of a meal, they perfectly balance Omega fatty acid ratios, protein, probiotics, and prebiotic fiber.
And yep, that probiotics + fiber combo will help you avoid constipation–an unfortunate (and rather common) side effect you can experience with some other meal replacement shake brands.
---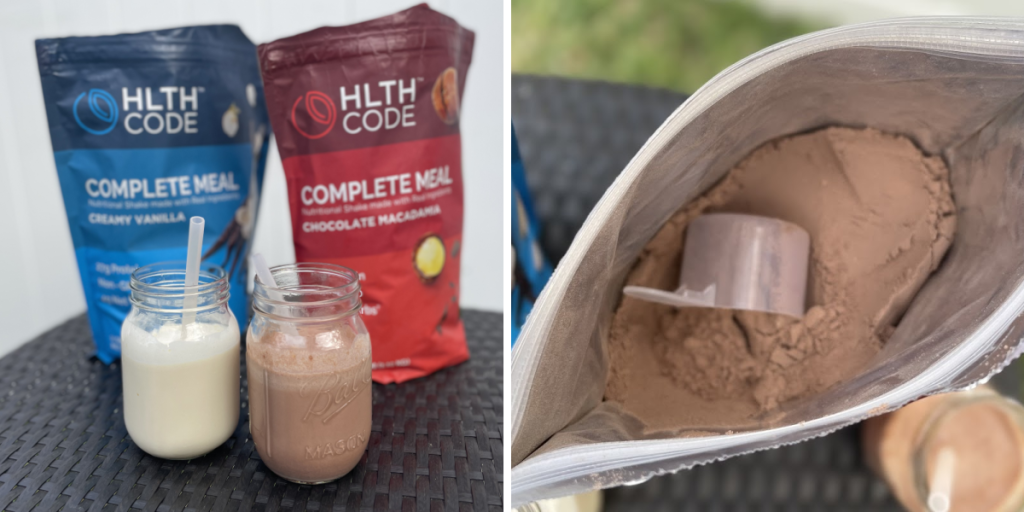 Not all fats are created equally, ya know?
Instead of just cramming in as many vitamins + as much protein and fat as possible from who-knows-where, HLTH Code has sourced the best quality and most bioavailable ingredients to include in their keto shakes. After all, what's the point in having a ton of vitamins if your body can't absorb them?
As someone who likes to do my research, I so appreciate that they have all their science-backed nutrition and ingredient info so easily accessible on the HLTH Code website. In fact, HLTH Code was designed by a metabolic scientist, and best-selling author Dr. Ben Bikman!
I was already impressed with the clean labels before I even tried the keto shakes, and knowing that I'm giving my body the BEST nourishment possible makes them taste that much sweeter. 🙌
---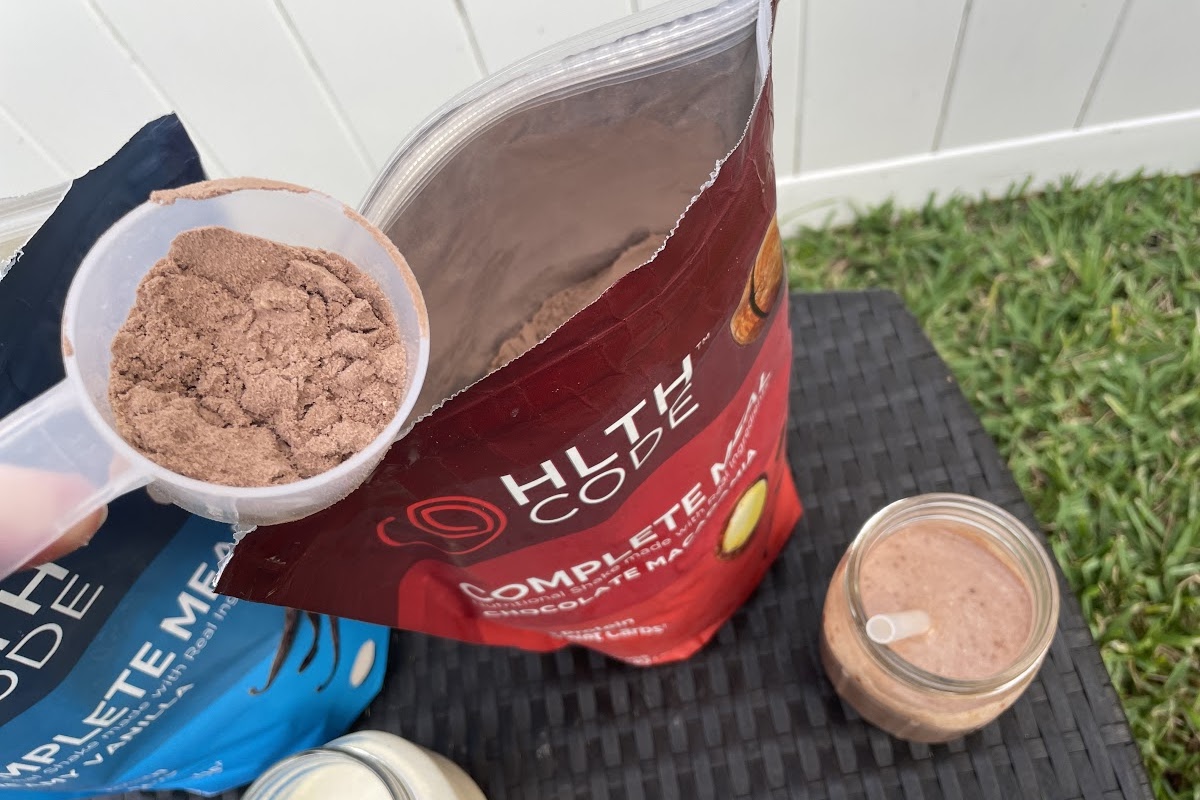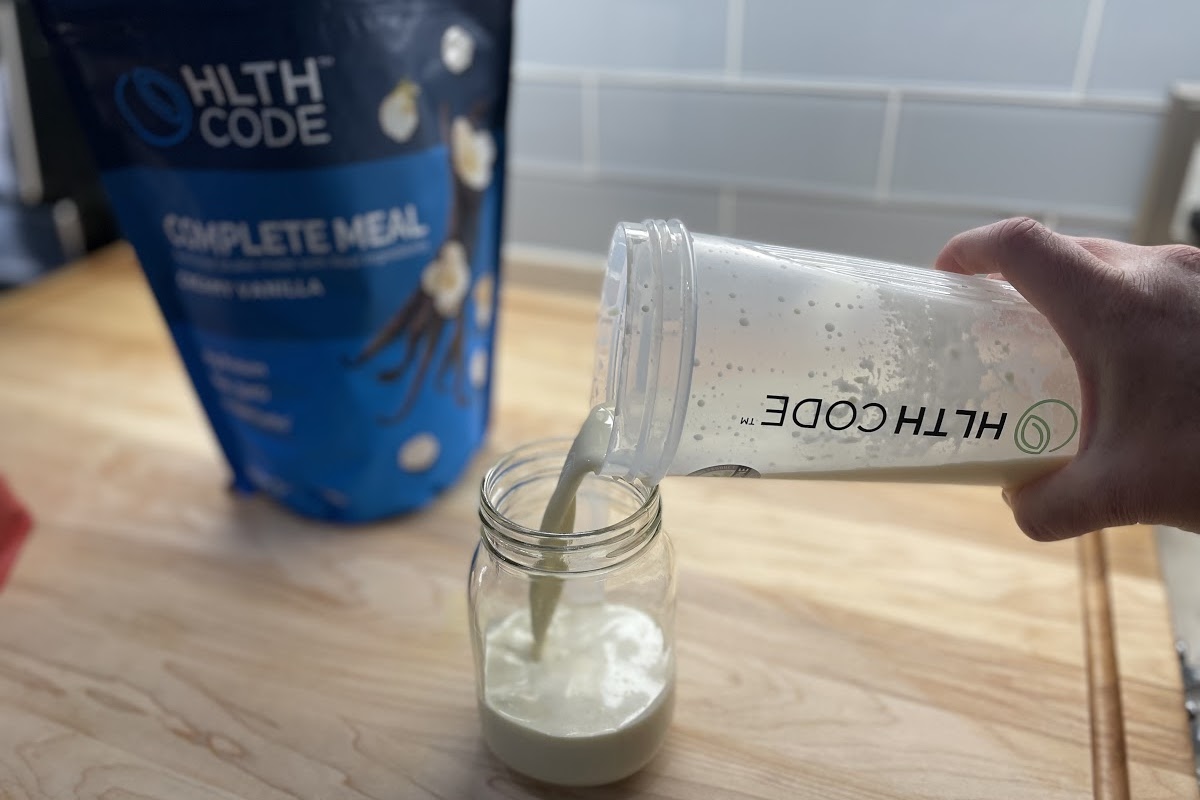 ---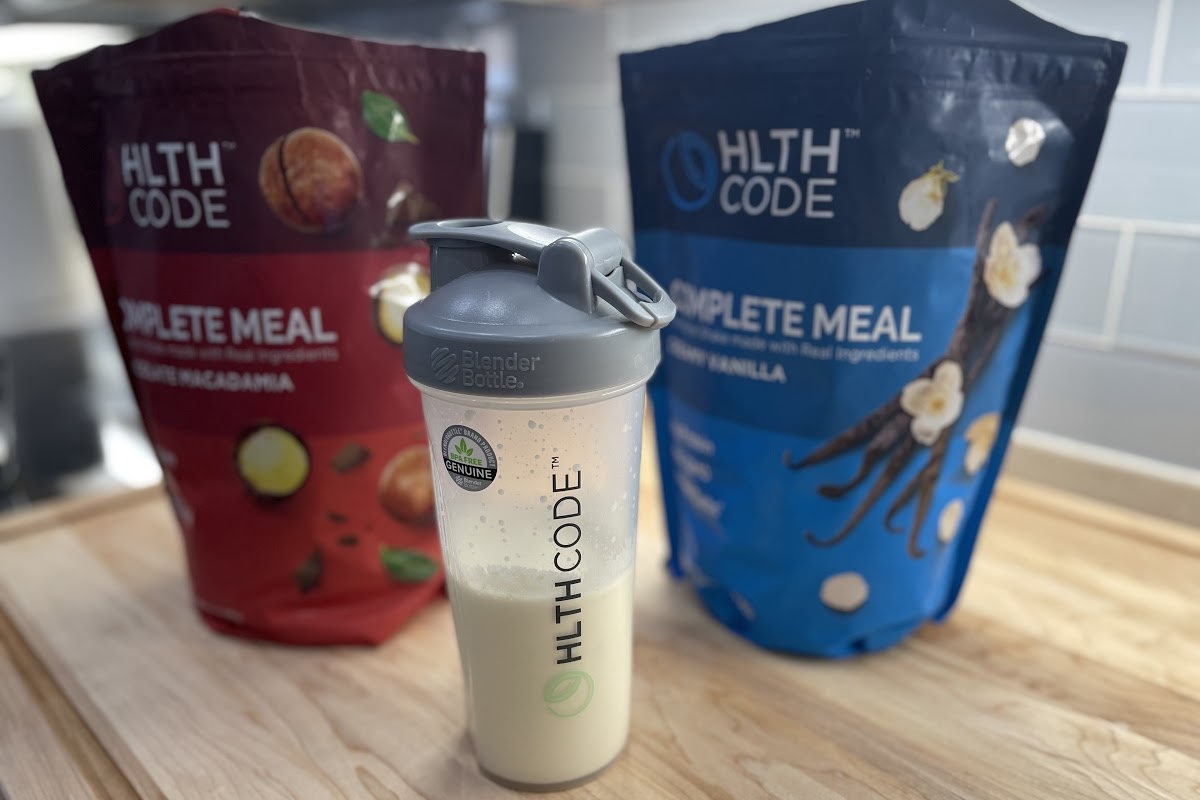 While you can totally stick to using HLTH Code's products for strictly meal replacements, I liked adding them into other meals as well! From protein bars to smoothie bowls to mini donuts and more, you can check out all HLTH Code's fun recipes for future inspo!
If I'm feeling generous, I may even share some of my future HLTH Code creations with the fam. Maybe… we'll see. 🤣
---
On a final serious note, what really makes HLTH Code keto meal replacement shakes the best?! They won't spike your blood glucose levels.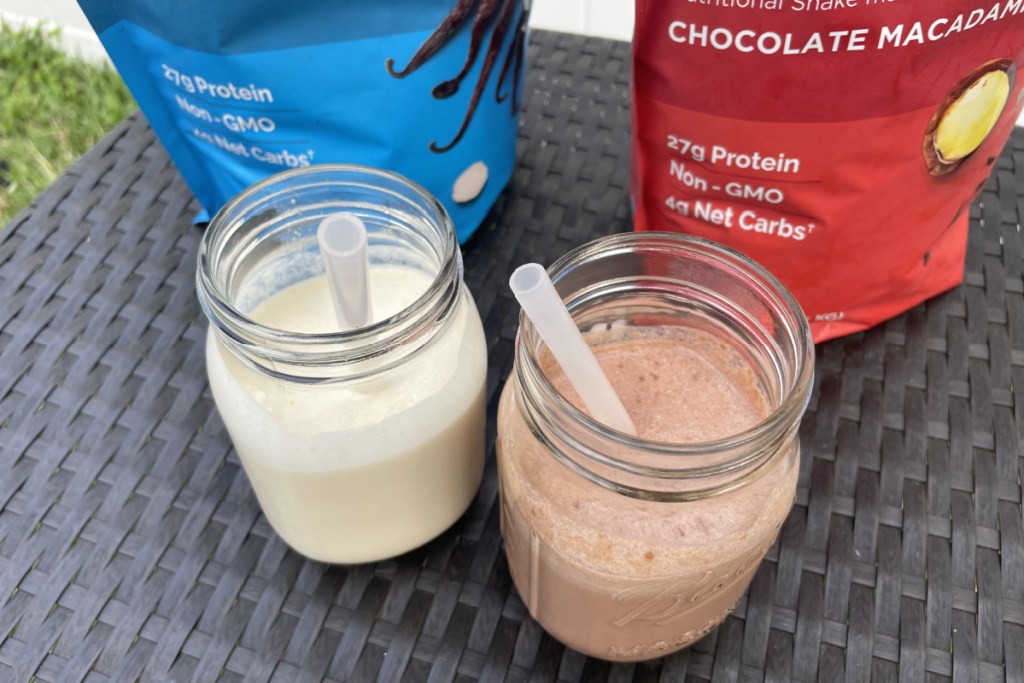 This makes it safe not only for people practicing the keto diet, but also those with diabetes… or really anyone who wants to avoid an energy crash, keto or otherwise.
Much like fats, alternative sweeteners aren't created equally, either. Just because something is "sugar-free" doesn't mean it won't throw your blood glucose level off and potentially kick you out of ketosis. HLTH Code uses natural, low glycemic monk fruit and stevia to sweeten their shakes, so I can enjoy them without having to worry about any nasty side effects or out-of-whack energy dips.
---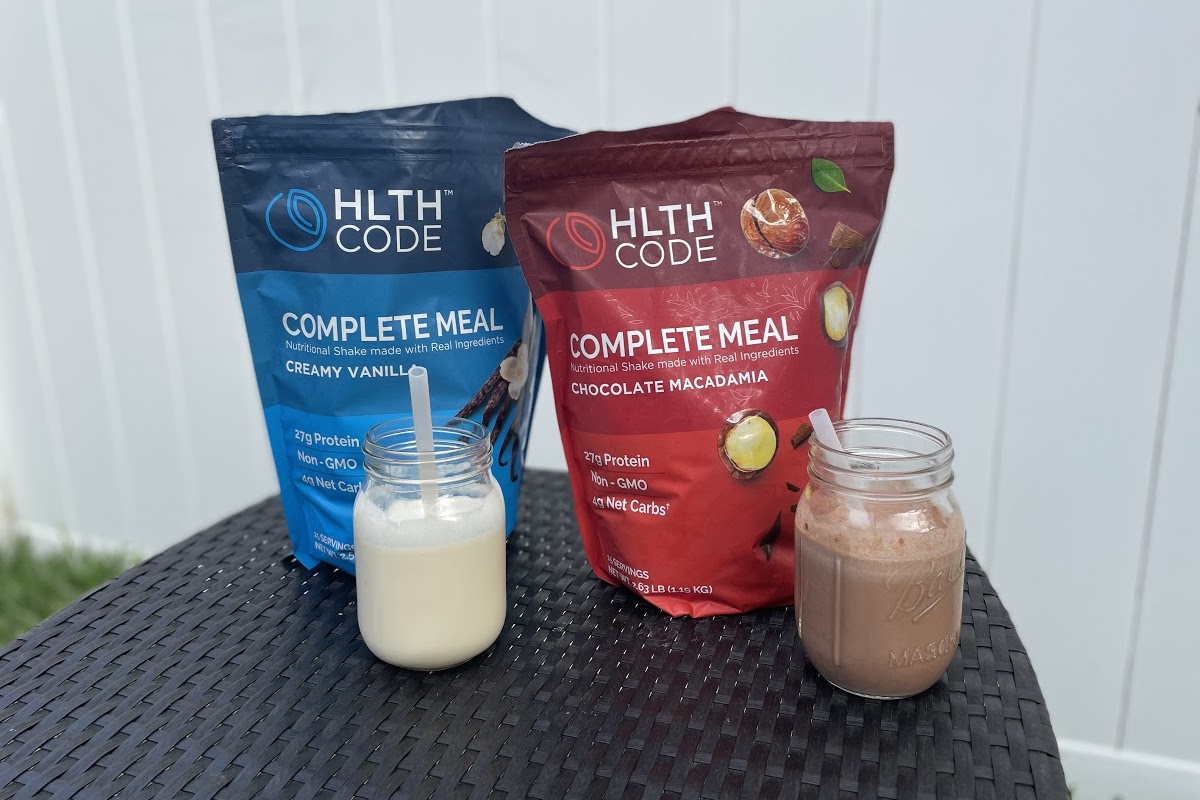 Ready to taste these sweet HLTH Code keto shakes yourself?
Score this exclusive deal & try the best meal replacement shakes I've had yet! The Creamy Vanilla is my fave, but if you're a chocolate person, you've got to try the Chocolate Macadamia.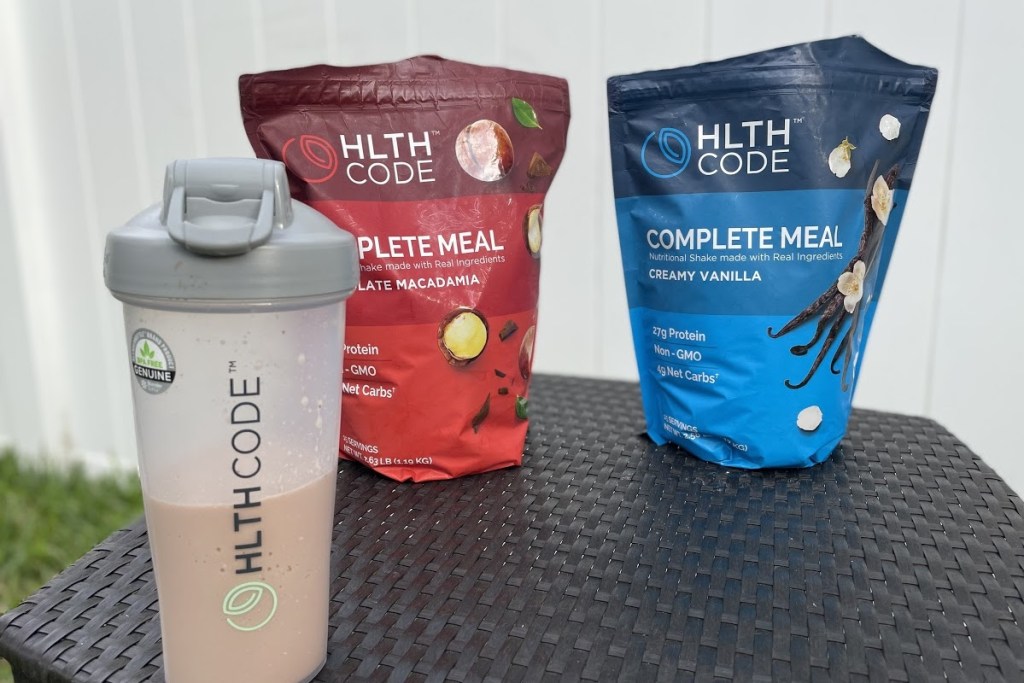 What's better, you can subscribe & order monthly for even more savings!
And don't forget to snag one of the HLTH Code blender bottles to go along with your order. The wire whisk that comes with it made blending up my keto shake a breeze in the mornings I was in a hurry.
---
Looking to get back into ketosis? Check out our guide here!