Fat Snax Keto Crackers & Cookies are a Game Changer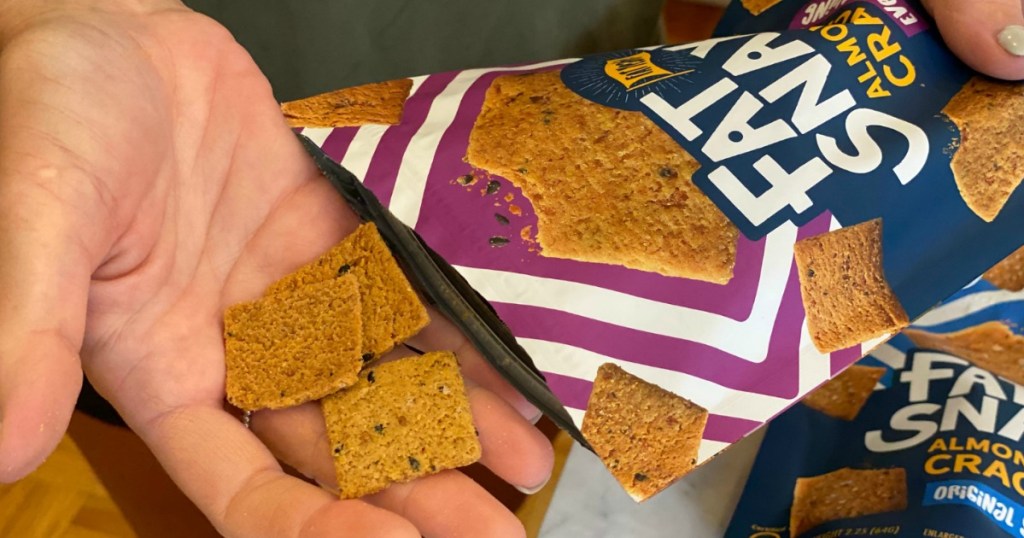 Looking for a convenient, keto-friendly way to satisfy your snack cravings?
If you're looking for a keto snack that will scratch that itch for something salty or sweet, then it's time to sink your teeth into some Fat Snax!
Made with only clean, keto-friendly ingredients, Fat Snax makes low-carb treats that contain 8-9 grams of healthy, energizing fat per serving. All of their products are also certified gluten-free!
Better yet, we've scored you an awesome promo code to save 20% on your next Fat Snax order. Keep reading for more!
---
Craving something savory? They've got ya covered!
Fat Snax recently introduced three new varieties of Almond Flour Crackers including Original Sea Salt, Cheddar, and Everything Seasoning. Each serving contains 2 carbs or less, and let me tell ya, they are oh so delicious. We are so here for these new low-carb crackers!
Fat Snax Crackers are perfect for dipping into your favorite low carb spinach dip, ranch, or even just spread cream cheese on them. SO good! We also love how well they hold up when dipped. Plus, they're perfect to throw in your bag for a quick keto-friendly snack on the go.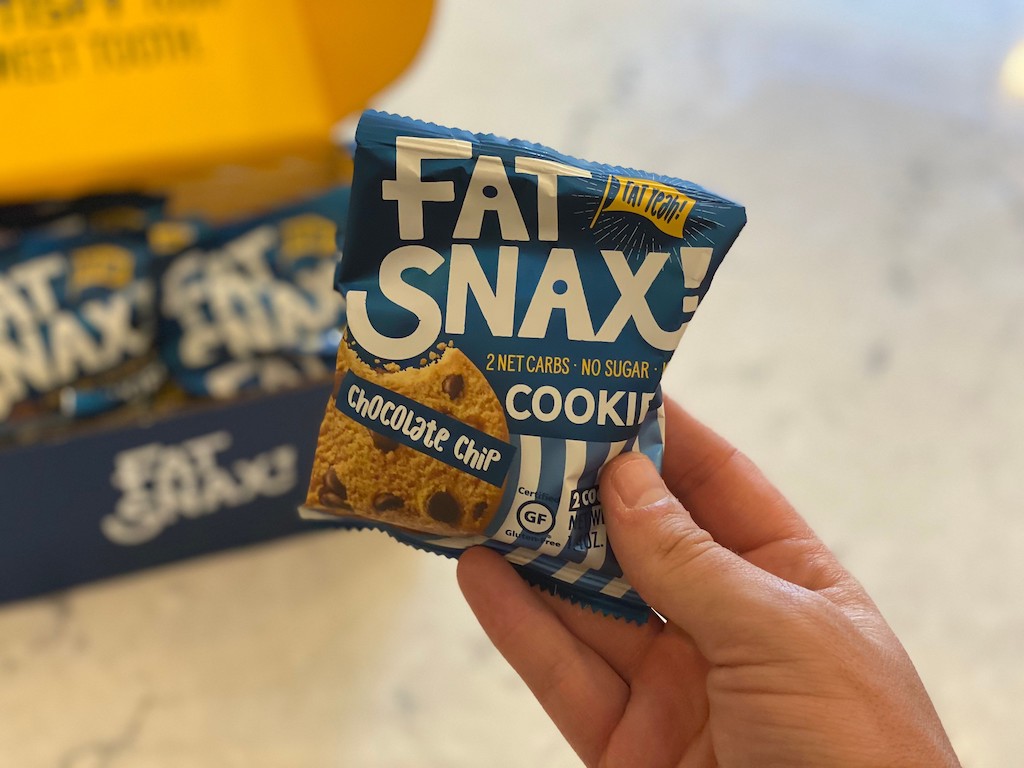 Cure your Sweet Tooth, too!
Fat Snax sweets come in two varieties: Cookies and Brownie Bites. Soft-baked to perfection, the cookies come in packages of two for easy snacking on the go.
There are 4 flavors to choose from: chocolate chip, double chocolate chip, lemony lemon, and peanut butter. Each serving containing 1-2 net carbs, 8 grams of fat, and 0 grams of sugar.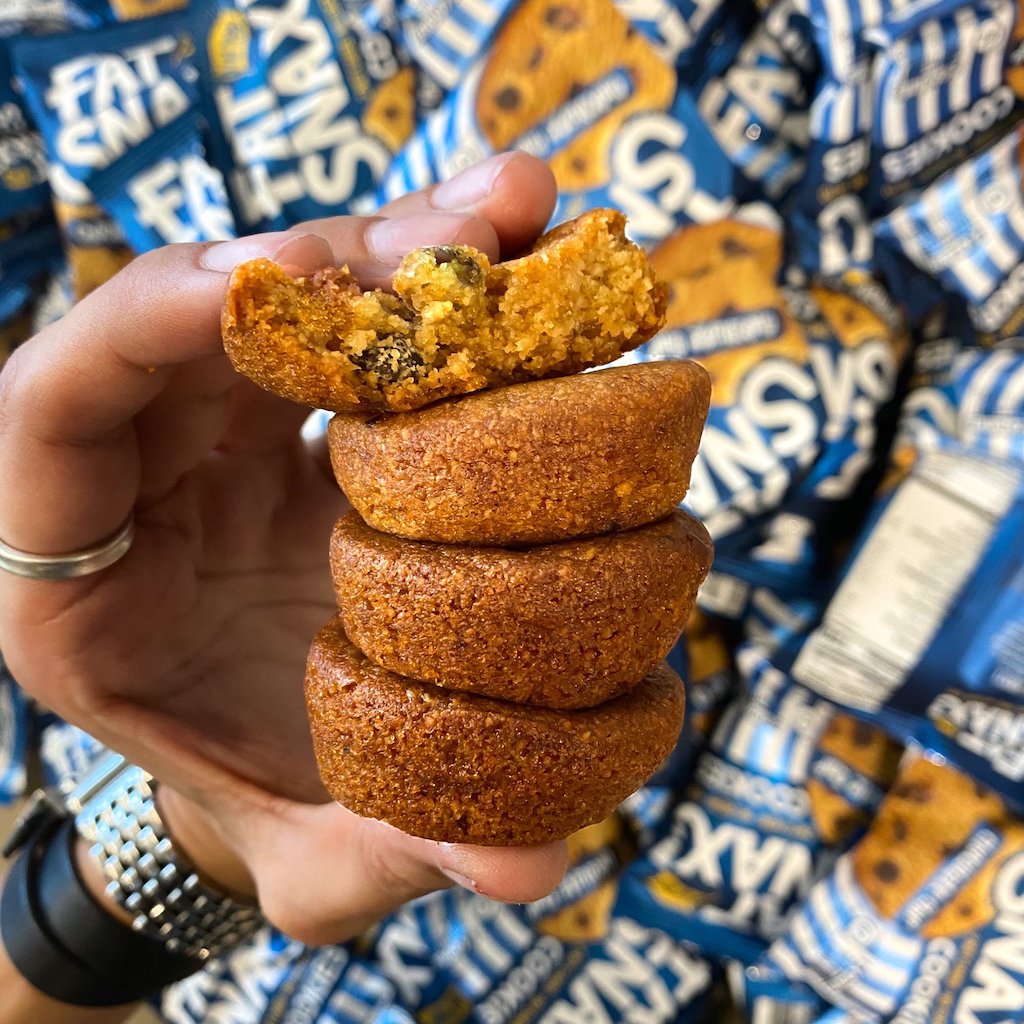 The Fat Snax Brownie Bites are the brand's newest way to satisfy your sweet tooth! They come individually packaged and are available in two flavors, blondie and traditional brownie. They contain just 0.3 net carbs per serving! That's a keto treat win! 🙌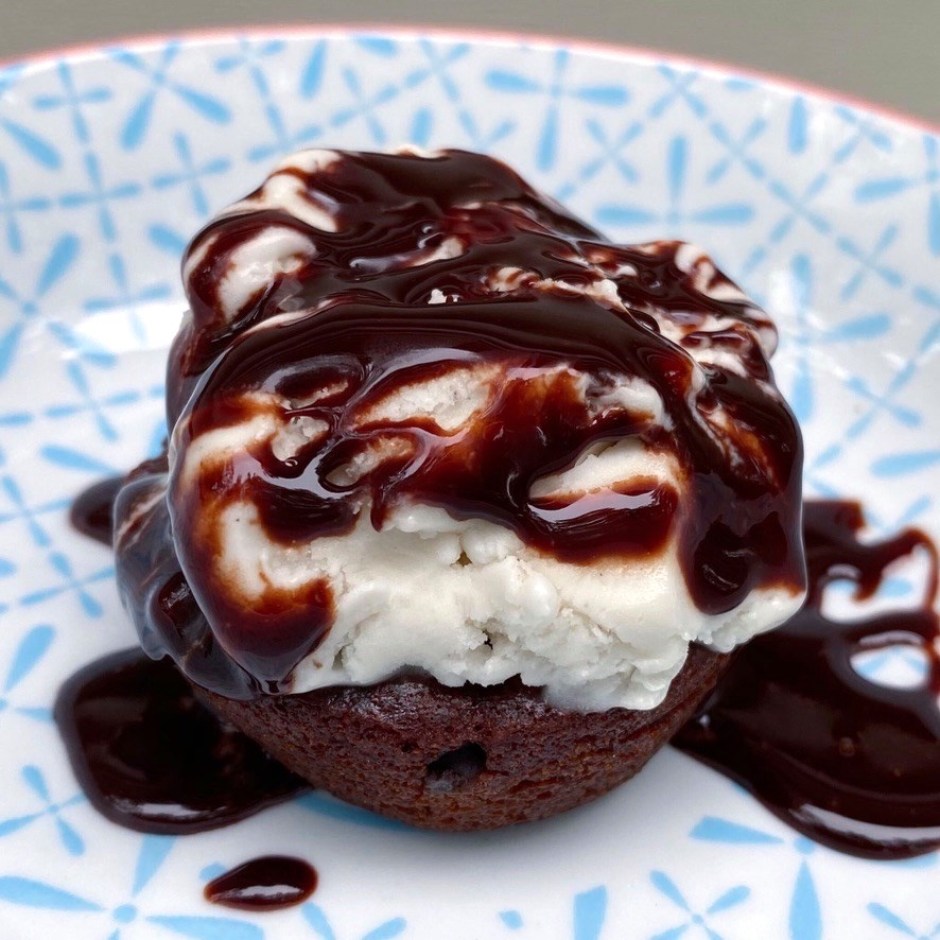 Warm up the brownie bites and serve with keto ice cream and sugar-free chocolate syrup! 😋 We know your sweet cravings are kicking in now!
---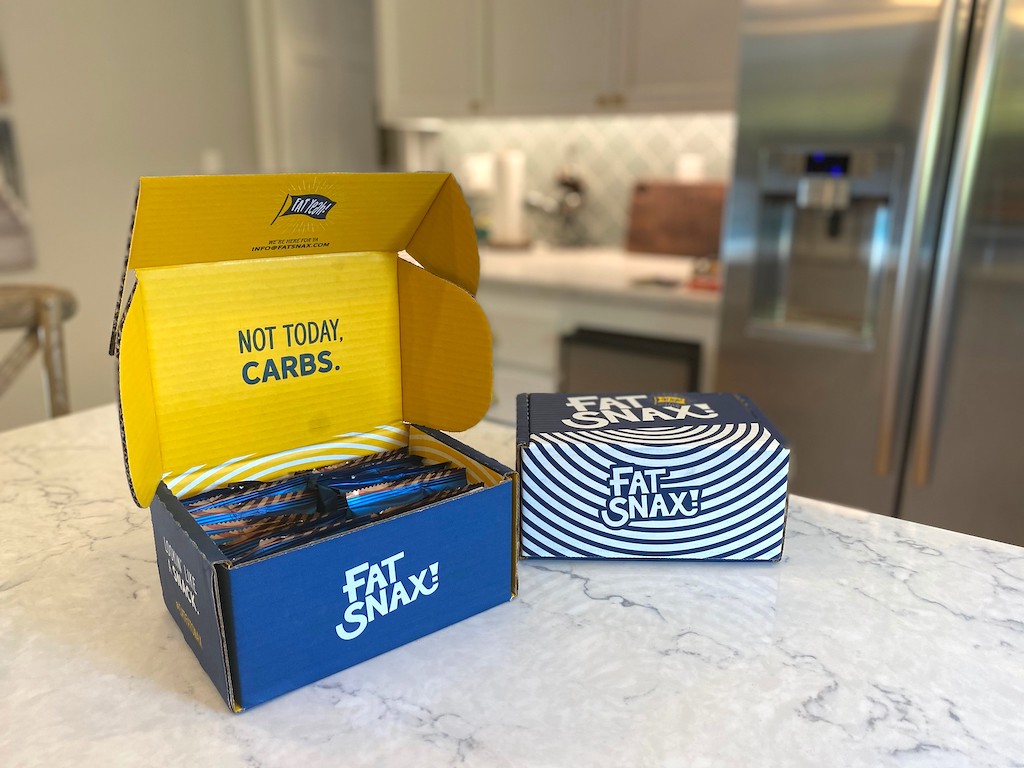 Salivating? Then it's time to order some Fat Snax!
You can grab a box of the Crackers (8 packs/24 servings), Cookies (12 packs/24 cookies) or a 16-count box of the Brownie Bites as a one-time purchase. In addition, for a limited time, you can save an additional 20% off your purchase when you use promo code HIP2KETO at checkout. Note that shipping is free on orders of $50 or more.
Oh, and we should also mention you don't want to wait on getting yourself some of these keto-friendly crackers. They sold out within 2 days after their initial product launch!
Check out this deal idea on Fat Snax crackers:
---
Or buy all the things to score free shipping!
---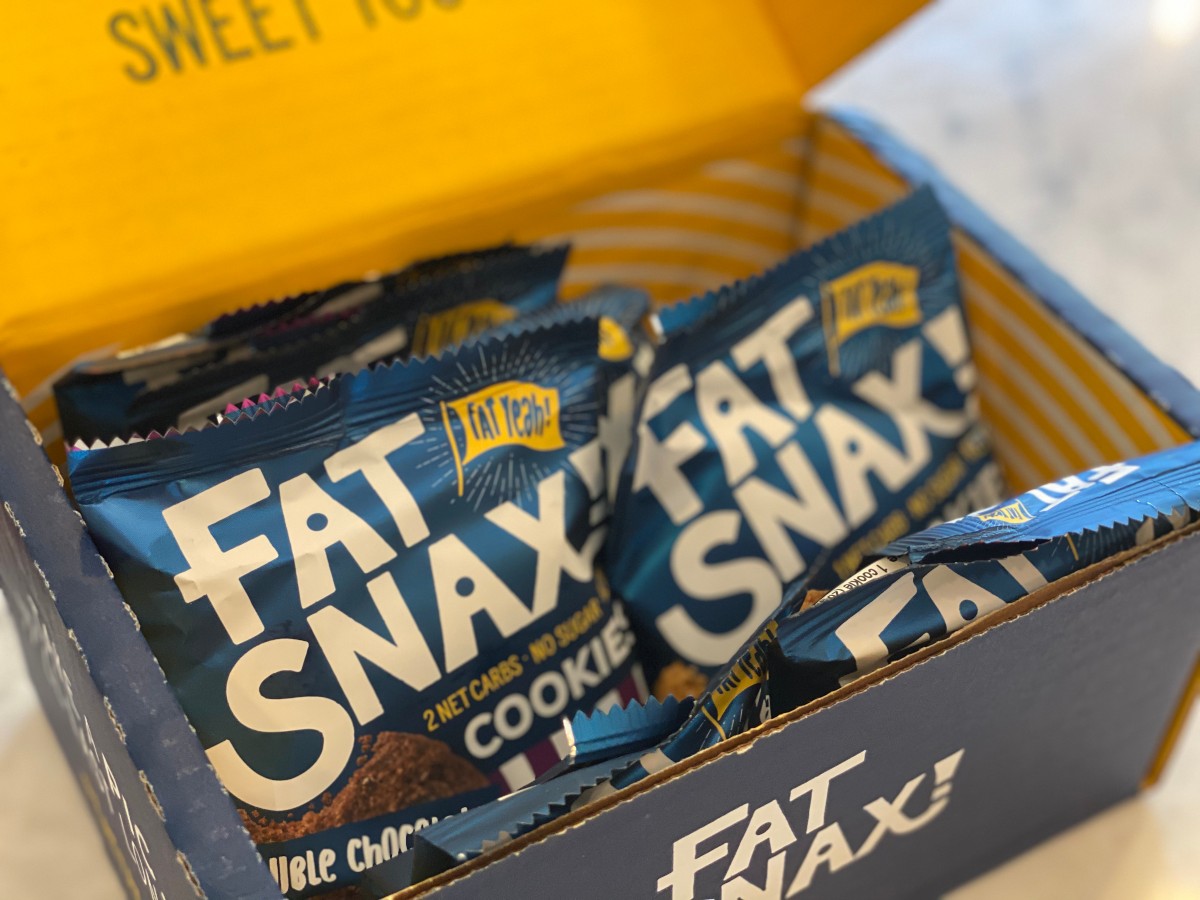 Can't get enough of these keto-friendly snacks?
Another way to order is to subscribe to Fat Snax so you'll never be snackless again! You can set up your Snax subscription to be delivered every 7, 15, or 30 days, and best of all, you'll save 10% on every order when you subscribe!
You can edit/pause/cancel your subscription any time through your account or just email the Fat Snax support team and they will make the change for you.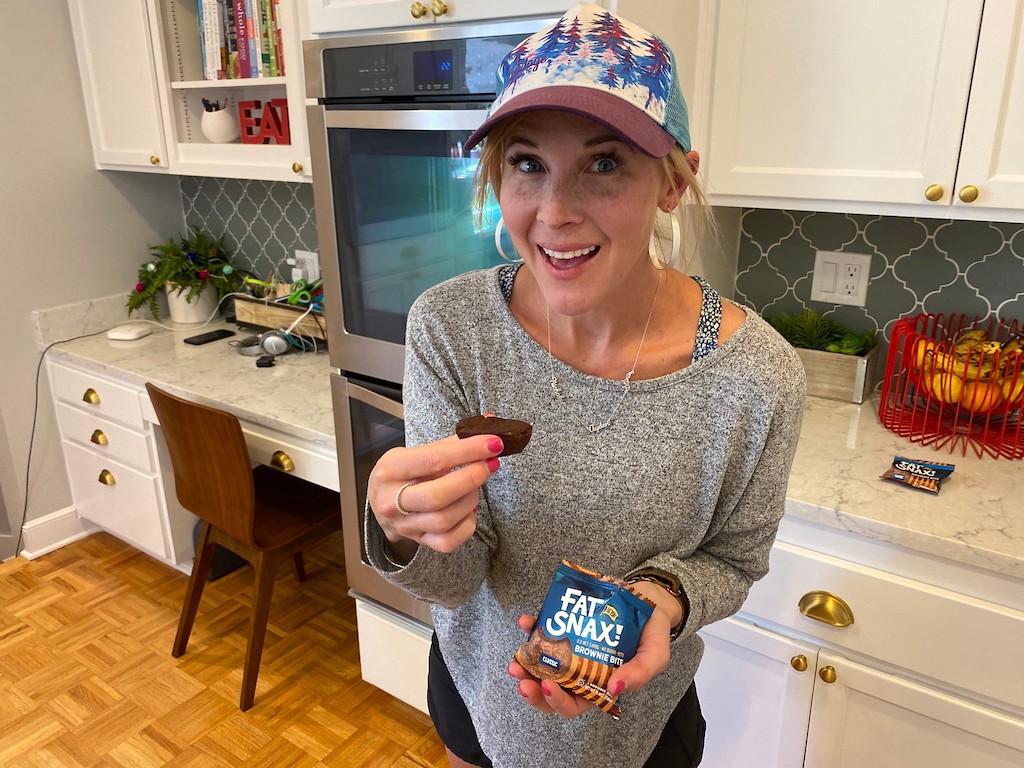 Check out these raving reviews from team members and customers…

---
"These cookies are very soft, chewy, and dare I say it – MOIST! They are a very satisfying, go-to keto snack without being too sweet. I liked them a lot!" – Stetson
---
"These cookies are so good, and totally hit the spot when I'm craving something sweet but don't feel like making a keto dessert – and not to mention they are great for portion control as I just have one pack (two cookies) and I'm completely satisfied. My favorite flavor is definitely the lemony lemon." – Collin
---
"Absolutely delicious, very nice taste, and I would recommend them to anyone on the keto diet." – Mary
---
"Like so many people, I love sweets… especially chocolate. But then I feel guilty and sad when I easily gain weight. I bought the double chocolate chip cookies and they are delicious. They taste almost the same as the real ones, but a lot healthier. Now I don't feel the guilt of having cheated on my diet!" – Juan 
---
Craving sweets? Try one of our easy keto dessert recipes!