Get High Quality Meat & Seafood Delivered from Crowd Cow (+ Save 20% & Get Free Ground Beef!)
How does surf and turf sound for a keto dinner?!
Every now and then, I love to treat myself and my family to high-end dinner at home. One of my favorite splurges is a nice steak and crab leg dinner. Recently, I made a super easy, yet impressive family meal using the meat delivery service Crowd Cow and can't wait to share my experience with you all!
It doesn't get any more convenient than having meat and seafood delivered to your door!
Crowd Cow has an amazing selection of specialty craft cuts of meat to choose from that get delivered right to your doorstep which means fewer trips to the grocery store. Their meat is pasture-raised, grass-fed, and very high-quality. I couldn't wait to give this service a try, so I ordered a surf & turf combo. YUM! I received the dry-ice-packed box a few days later and transferred the steak and crab legs to the freezer to enjoy later on in the week. 🦀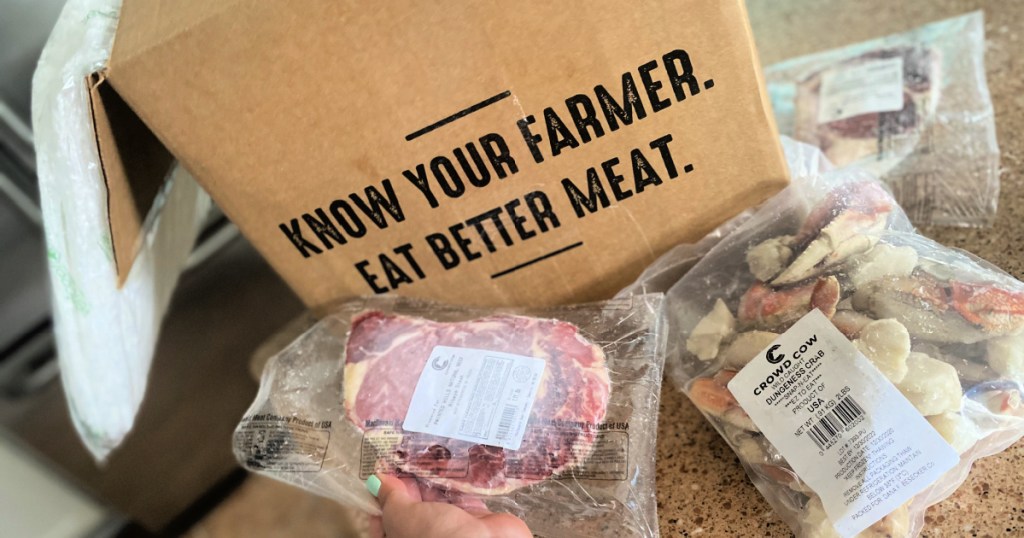 How does a subscription from Crowd Cow work?
Simply build your box of Crowd Cow items that total above $99, and then opt into the membership program (which is no additional fee itself). You'll then receive FREE shipping, and for a limited time, new members will automatically get an extra 2 lbs of FREE ground beef on every recurring order from there on out!
Here's what I ordered:
Each month, Crowd Cow will curate a box for you based on your preferences, though you have control over adding, removing, and modifying the contents, along with adjusting your shipping date or skipping that month. You can also change the frequency of delivery as the website defaults to monthly shipments.
If desired, Crowd Cow members can also cancel their subscription from their account page. Just be aware you cannot cancel a box if it has already shipped.
Important Note: You can order Crowd Cow items la carte without the membership, though you won't save the 5% and the free shipping threshold is a $149 spend.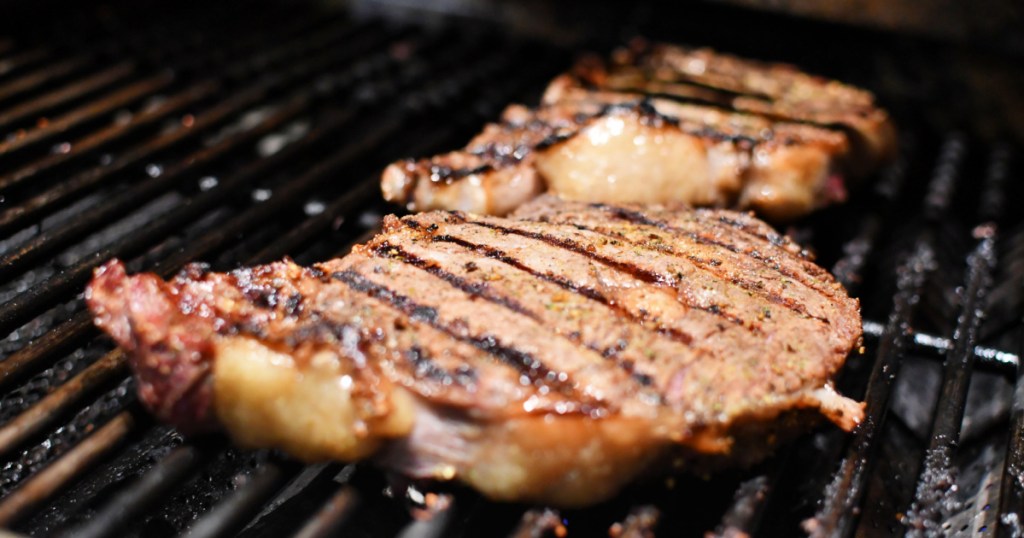 Being transparent about where their beef comes from is Crowd Cow's passion! If sourcing sustainably raised high-quality meat is important to you, check it out.
According to CrowdCow.com, "We are the only brand in the world that provides direct access to small, independent ranches with the greatest possible level of transparency available anywhere. And we're committed to selling it for a fair price so you can explore and enjoy the very best meat that fits into your budget while supporting the ranchers who bring it to you."
Right now, you can save on your Crowd Cow order during their Memorial Day sale!
---
---
Note: The prices on Crowd Cow may vary slightly based on your location.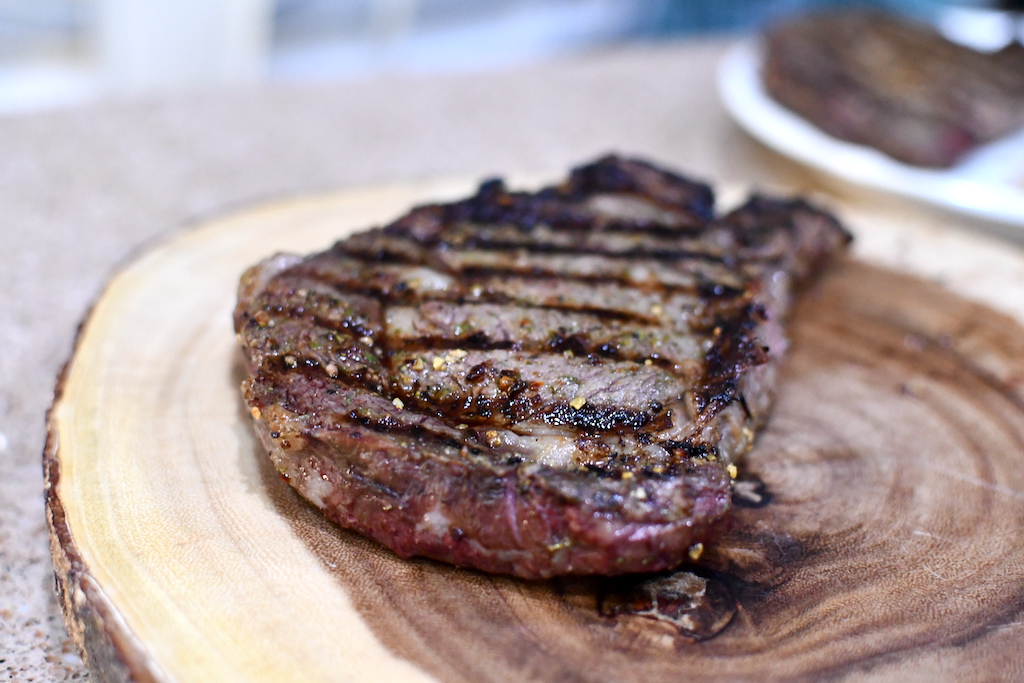 Not interested in a bundle? Check out some of my favorite products from Crowd Cow!
I chose to order a couple of nice boneless ribeye steaks with lots of marbling because that is are our preferred cut when it comes to a yummy grilled steak dinner. Our steaks did not disappoint and were incredibly tender, flavorful, and juicy. Priced at around $30 per steak, I felt like they were definitely worth it for such high-quality meat.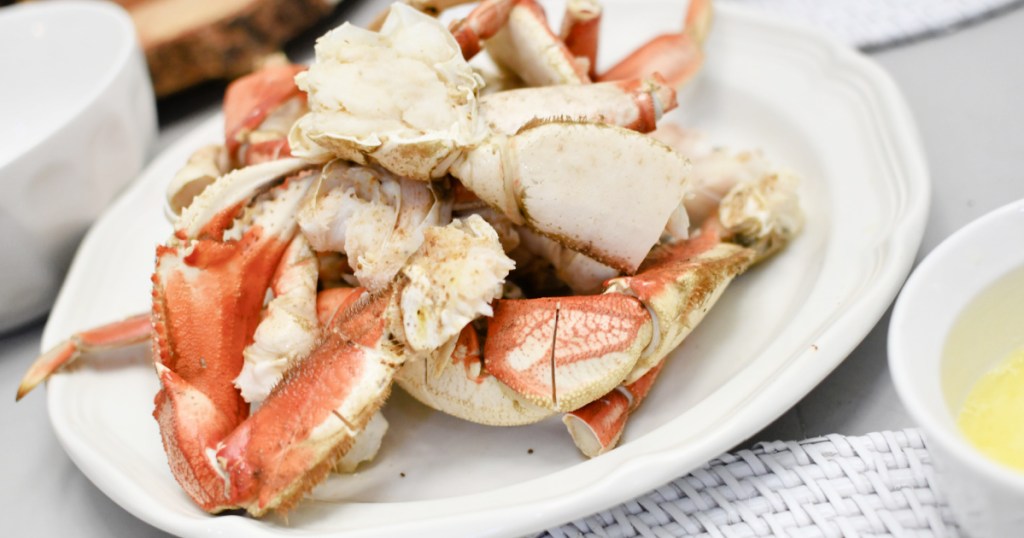 Let's talk about my favorite type of crab legs – Dungeness crab!
I ordered Crowd Cow's wild Dungeness crab snap & eat legs, and this is some of the best crab legs we have ever had. It's 2 full pounds of wild-caught crab legs sourced throughout the Pacific Northwest and they are reasonably priced at around $30/pound full price. I happen to enjoy the mild nutty and slightly sweet taste of Dungeness and I loved these crab legs so much, and will definitely be ordering again!
What sets these crab legs apart from other seafood retailers is how easy they were to crack open! They are prescored and easily come out of the shell without the use of any special tools. Even my kids had no trouble cracking and eating the crab legs themselves, and they're so yummy to dip in butter. 😋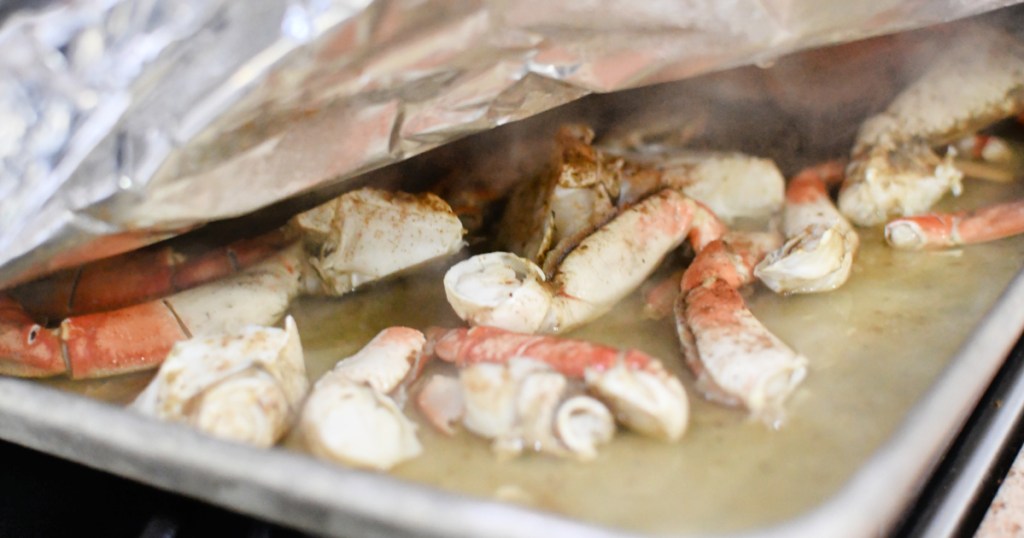 Your next meal is ready to be made amazing thanks to Crowd Cow!
Whether you stock up and save with one of their Memorial Day Bundles or pick and choose your favorite meats and seafood a la carte, you won't be disappointed in the quality cuts you receive from this convenient online butcher shop. Since my hubby and I love our Traeger smoker, I can't wait to place my next order for peak grilling season!
---
Cook an awesome steak in the oven using this easy cast-iron skillet method!