Bye, Snickers! ChocZero Keto Candy Bars are FINALLY Back in Stock (+ 10% Off)
Craving a keto candy bar? You can't beat these ChocZero Rhea keto peanut, chocolate, and caramel bars!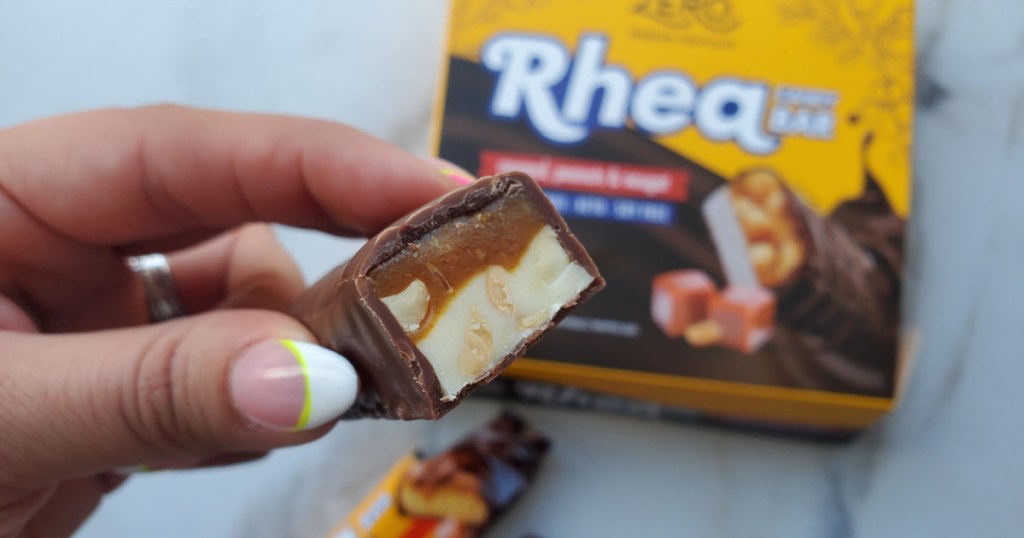 Say goodbye to Snickers cravings!
There are a few non-keto cravings that strike every now and then. As a peanut butter and chocolate lover, Snickers Bars are one that hits often. Luckily, ChocZero practically reads our minds about what we want; these Rhea Keto Candy Bars will satiate all your sweet treat needs!
The best part? These ChocZero keto bars are super popular and almost constantly out of stock. We can report that they are finally in stock, and a pack of six is just $13.99! Even better, you can score an additional 10% off with our exclusive promo code.
You better hurry, though, before these peanut butter caramel candy bars go out of stock again!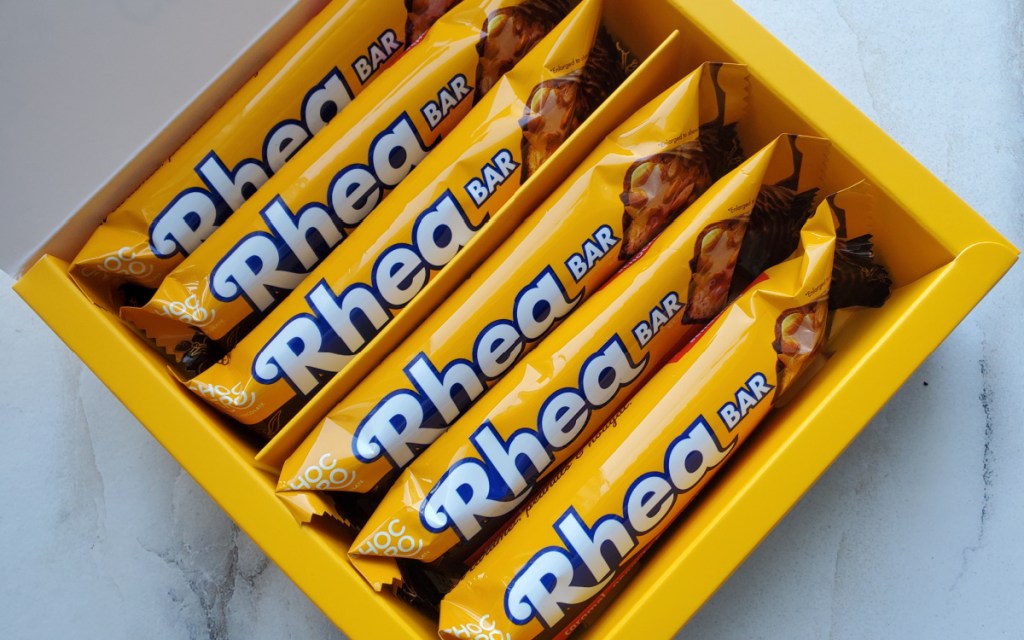 Consider scoring this deal on a pack of the popular ChocZero Candy Bars:
Or stock up and score FREE shipping:
---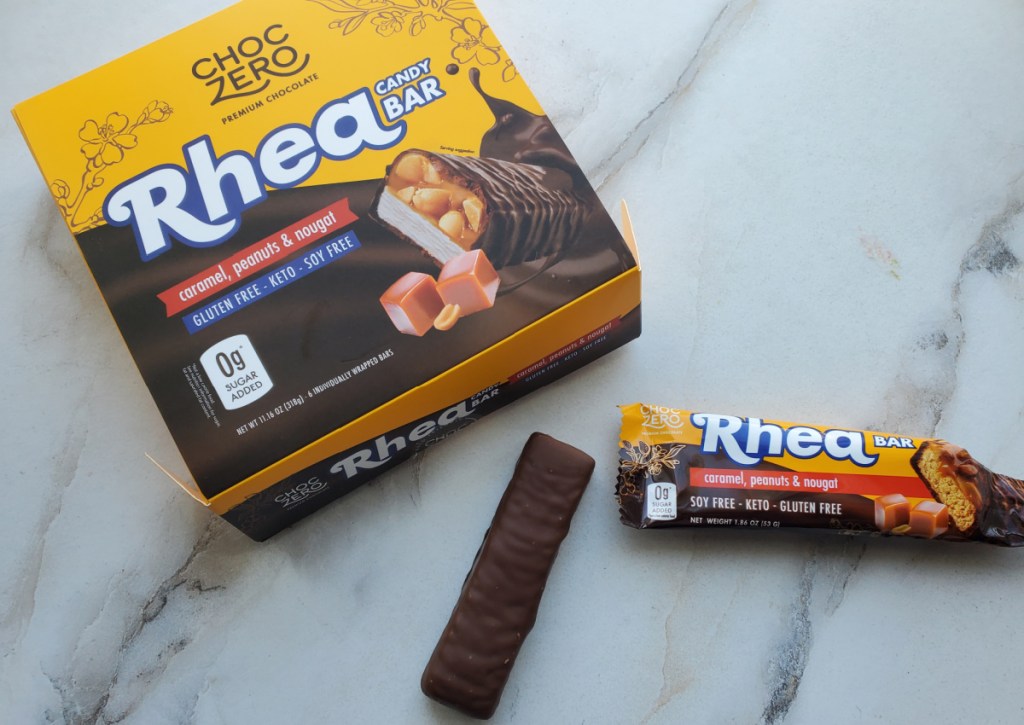 We love protein bars as much as the next keto gal, but it's nice every now and then to indulge in a keto-fied candy bar. The Rhea bar is a mixture of chocolate, caramel, peanuts, and nougat. It's keto, soy-free, gluten-free, and high in pre-biotic fiber, meaning you're enjoying the guilt-free treat you deserve.
Despite being a chocolate treat, I didn't find this to be too sweet which actually ended up being my favorite thing about this keto candy bar! It's sweet enough for a sweet tooth lover but not too sweet where it's overbearing, which I thank the monk fruit aspect for.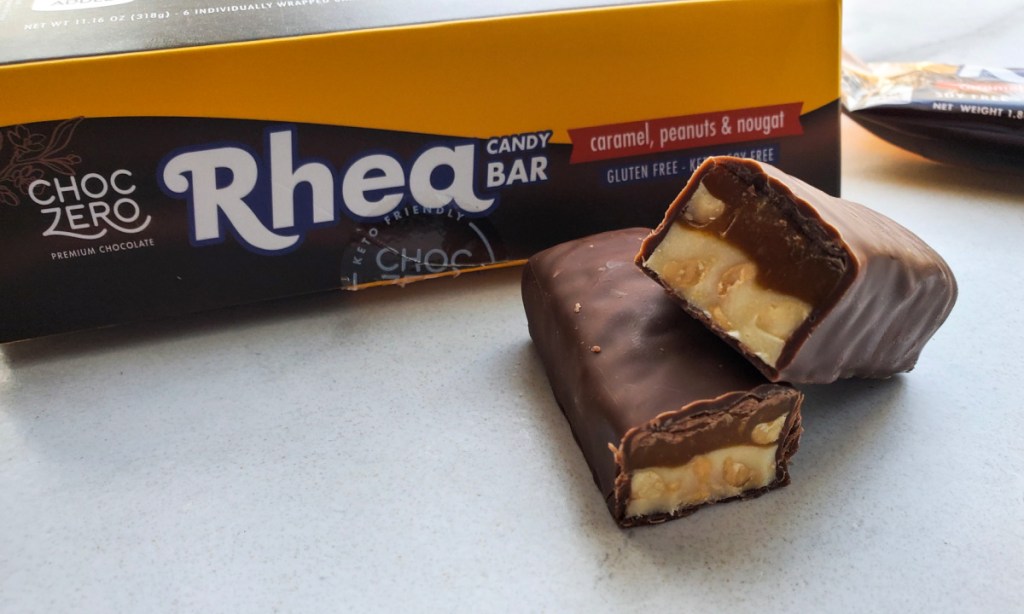 ChocZero Rhea Keto Peanut Caramel Candy Bar
Serving Size: 1 Bar | 190 Calories | 12g Fat | 32g Total Carbs | 28g Fiber | 3g Sugar | 4g Protein | 4g Net Carbs
Ingredients: Milk chocolate confection (cocoa butter, unsweetened chocolate, whole milk powder), Non-GMO resistant dextrin, Fructooligosaccharides, roasted peanuts, whole milk powder, palm oil, cocoa butter, water, egg whites, natural caramel flavor, baking soda, monk fruit extract, sunflower lecithin. Contains Milk, Peanuts, and Egg.
---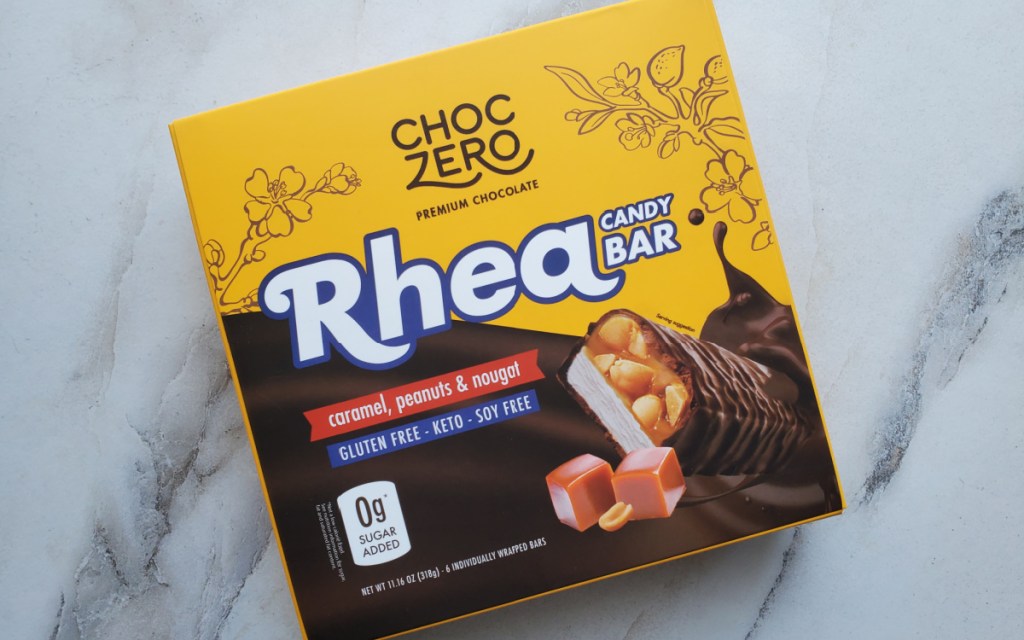 You're non-keto pals will enjoy this ChocZero keto bar, too!
My son tried a Rhea Bar and said he couldn't tell it was keto! Granted, he did end up combining the bar with a few marshmallows. 😆 That being said, if you miss Snickers bars, the Rhea bars will do the trick as a replacement. But hurry to order since they go out of stock so quickly, and don't forget to use code HIP2KETO at checkout!
---
We love ChocZero's Unicorn Marshmallows, too!