Unicorn Marshmallows from ChocZero are Better Than Peeps (+ 10% Off w/ Our Code!)
Ever tried ChocZero unicorn marshmallows? These marshmallow twists are everything a sweet tooth could want!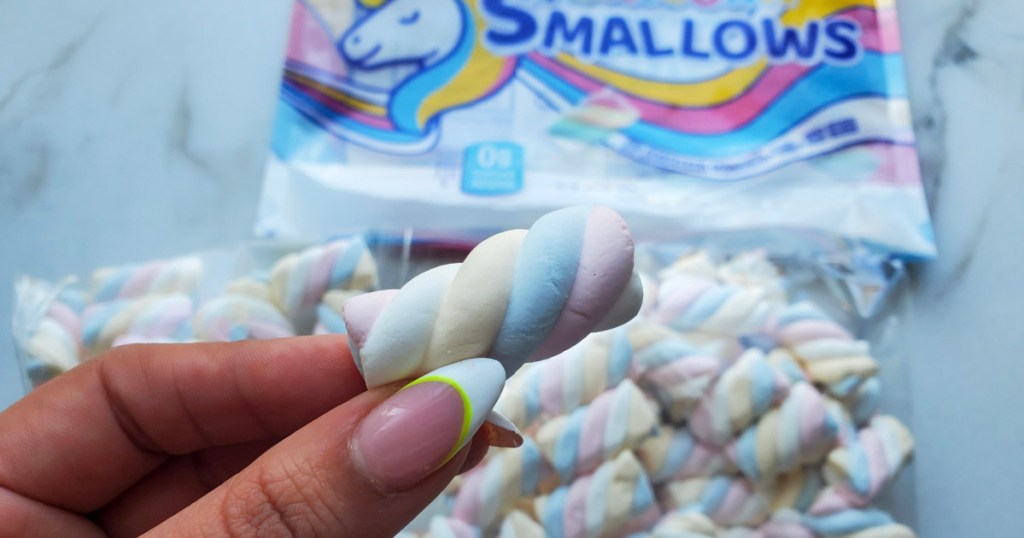 Spring into the new season with a sweet treat!
We're officially in Spring, so you're probably craving some seasonal desserts! With Easter around the corner, I've been searching for keto candy to add to Easter baskets.
Luckily, ChocZero has released Unicorn Marshmallows Candy that are branded as Unicorn S'Mallows! I sometimes get a little skeptical about keto candy because I always feel like my kiddos will be able to tell the difference. However, these looked too good not to try!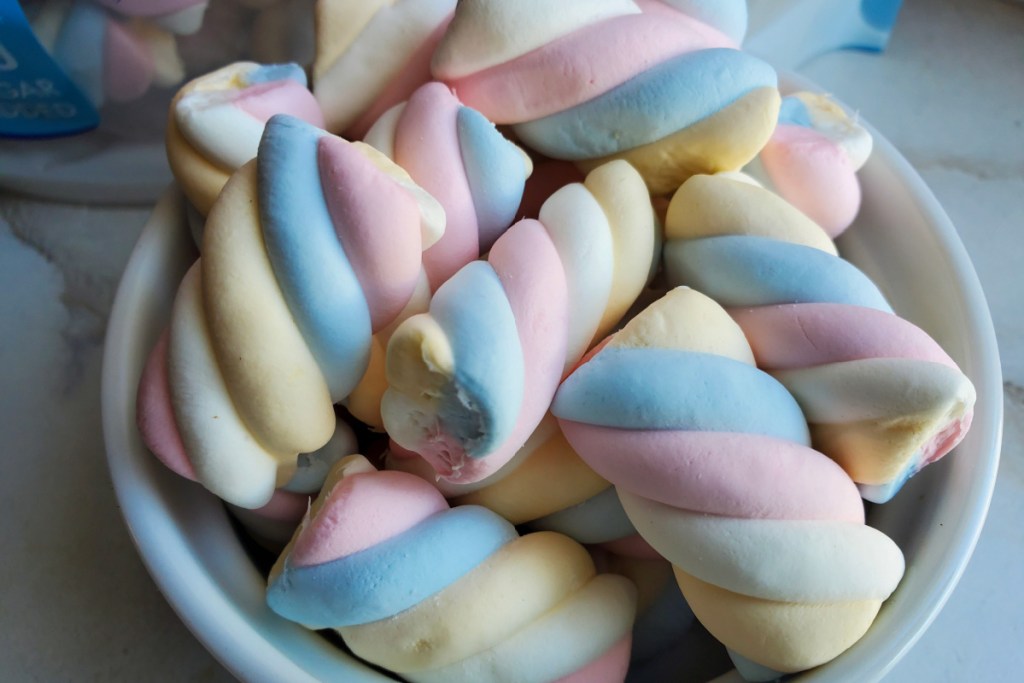 Look how delicious these keto unicorn mallows look!
Yes, these unicorn mallows look as good as they taste! 😍 These colorful twists are vanilla-flavored, sugar-free treats that contain zero corn syrup. Sweetened with monk fruit, there are no artificial sweeteners or flavors. The rainbow colors derive from plant-based hues from things like spirulina and beets.
On top of being keto-friendly, these keto mallows are gluten-free, fat-free, soy-free, and dairy-free! At just 50 calories per serving, you'll be indulging guilt-free. You definitely won't be able to find another spring treat like these. 🤤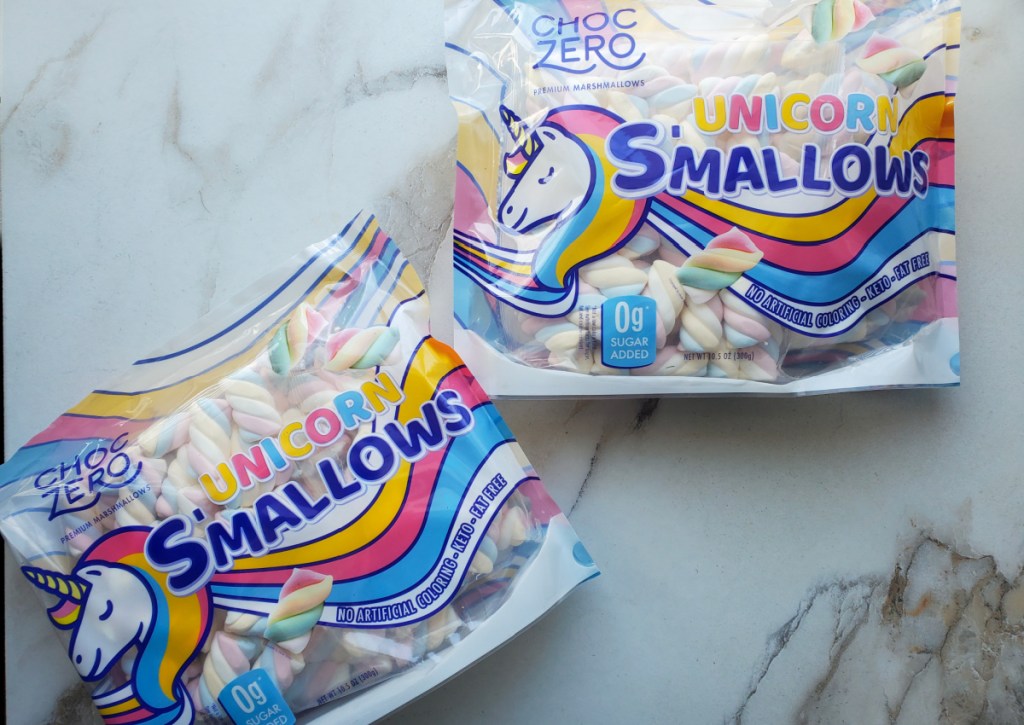 Score 10% off these keto mallows with our exclusive promo code!
OR stock up on more spring releases and score FREE shipping on orders of $34.99!
---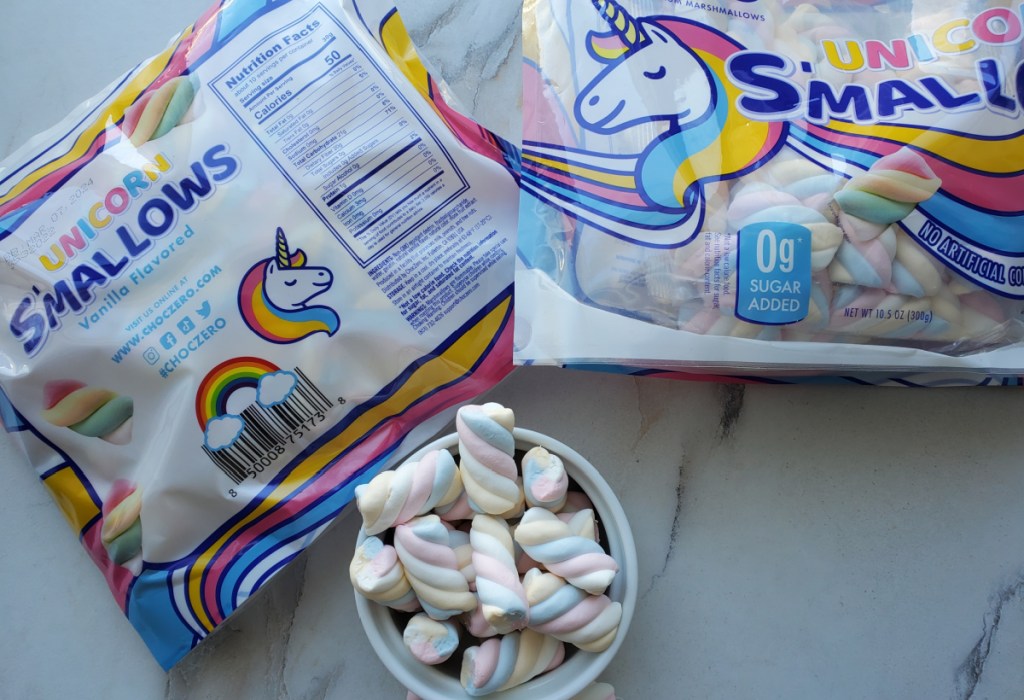 My daughter didn't notice these marshmallow twists are keto!
I enjoy getting keto candy, especially around holidays, but I always fear my kiddos won't like them. Luckily, I left a bowl of these unicorn marshmallows out for my daughter to try, and she just kept eating them!
There were no comments about them tasting weird, and I totally agree. There are zero aftertastes, and it's officially kid-approved! I'll definitely be sneaking some of these in Easter baskets to replace Peeps. 🤫
---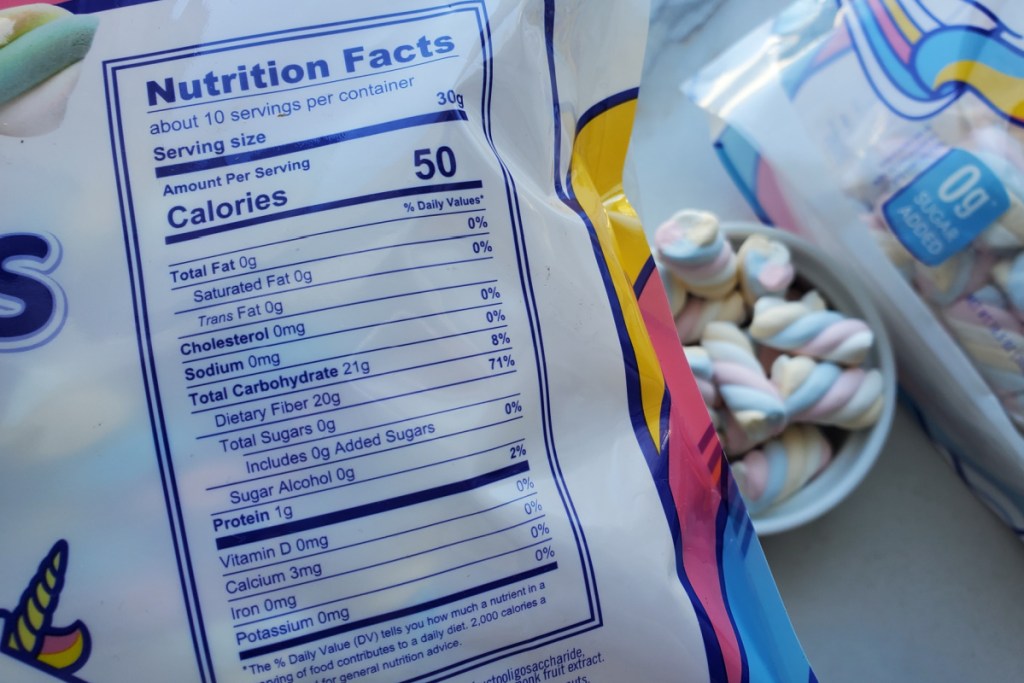 Serving Size: 30g | 50 Calories | 0g Fat | 21g Total Carbs | 20g Fiber | 0g Sugar | 1g Protein | 1g Net Carb
Ingredients: Non-GMO resistant dextrin, fructooligosaccharides, water, gelatin, natural vanilla flavor, natural color, monk fruit extract.
---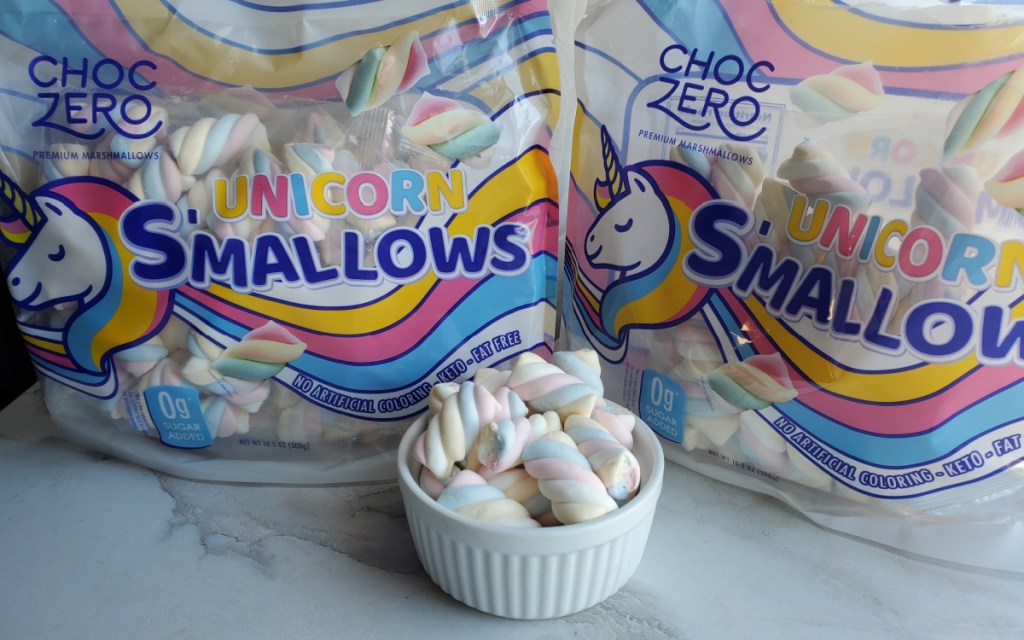 These unicorn marshmallows cured my sweet-treat craving!
They're colorful, fluffy, sweet, and delicious; what more could you want in a marshmallow? It'd be fun to try making some modified keto s'mores without the graham crackers using a ChocZero chocolate of your choice. If you miss marshmallows on a keto diet, this is your solution!
And don't forget to use code HIP2KETO for 10% off your ChocZero marshmallows!
---