Curb Your Sweet Tooth Cravings with These Keto-Friendly Peanut Butter Cups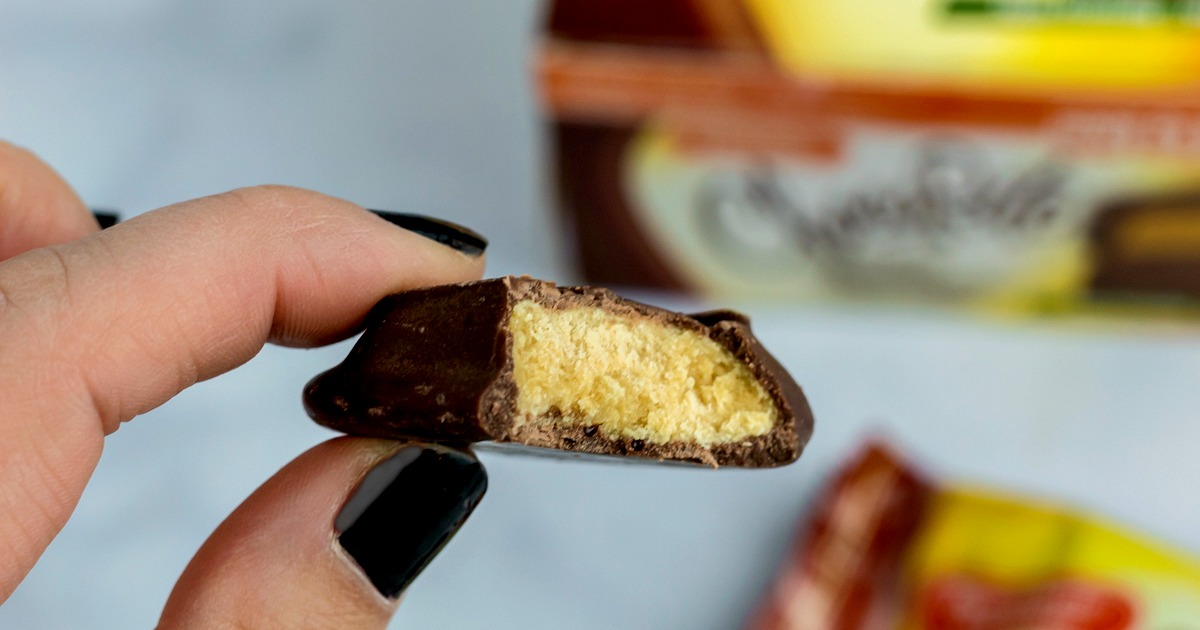 ChocoRite is doing it right with flavor!
These low-carb treats were quite the surprise (in a good way!), and exactly what my sweet tooth needed! The Healthsmart ChocoRite Peanut Butter Cup Patties are packed with salty peanut butter and covered in smooth, creamy milk chocolate.
Sweetened with erythritol in place of sugar, they miraculously don't leave a weird aftertaste like many other sugar substitutions. Just writing about these keto treats makes my mouth water. 😋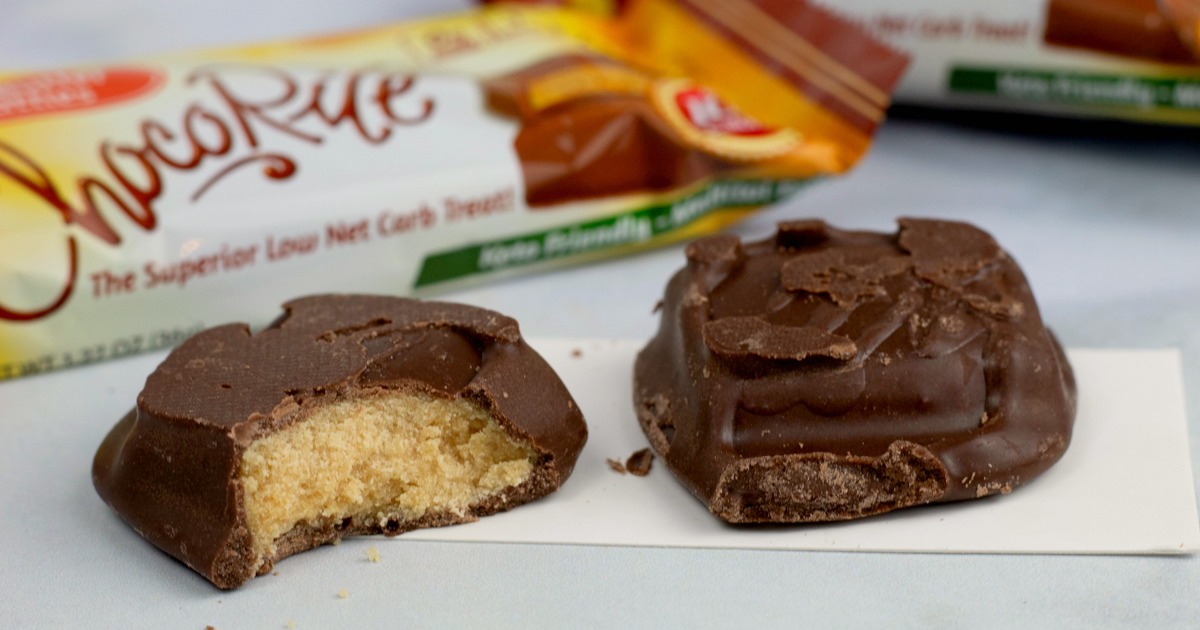 Some key things to note about this keto candy:
The taste is incredible!
From the looks of the package, I was expecting something close to a Reese's but to my surprise, they taste more like a soft Butterfinger that doesn't get stuck in your teeth. If you're a fan of that type of candy, you're going to love the flavor of ChocoRite!
The appearance is a bit messy.
Don't be turned away by the looks of these cups as they're not the prettiest pieces of candy… and definitely do not look like the photo on the packaging they're wrapped in. To me, it seemed like the chocolate hadn't been cooled enough and they packaged them a little too early. They are still delicious though!
They're maltitol free!
It's not every day you find a sugar-free candy that isn't sweetened with maltitol! These peanut butter chocolate patties use erythritol (and tiny bit of Sucralose) to give them their sweetness without having the adverse alternative sweetener side effects.
The fiber count is quite high.
WARNING: these tasty treats are high in fiber with 20g per serving! 😱 It's hard trying to find a keto treat that is low in net carbs and low in calories, but this is a win! Just be aware of the fiber. For two pieces, you can have keto-friendly candy for only 100 calories and 1g net carbs! That is a rare find that actually tastes delightful.
The price is reasonable.
This treat is not terribly expensive compared to most keto candies out there, and I have definitely paid more for not so great-tasting candy. You can find these priced around $16.99 for a 16-count package.
---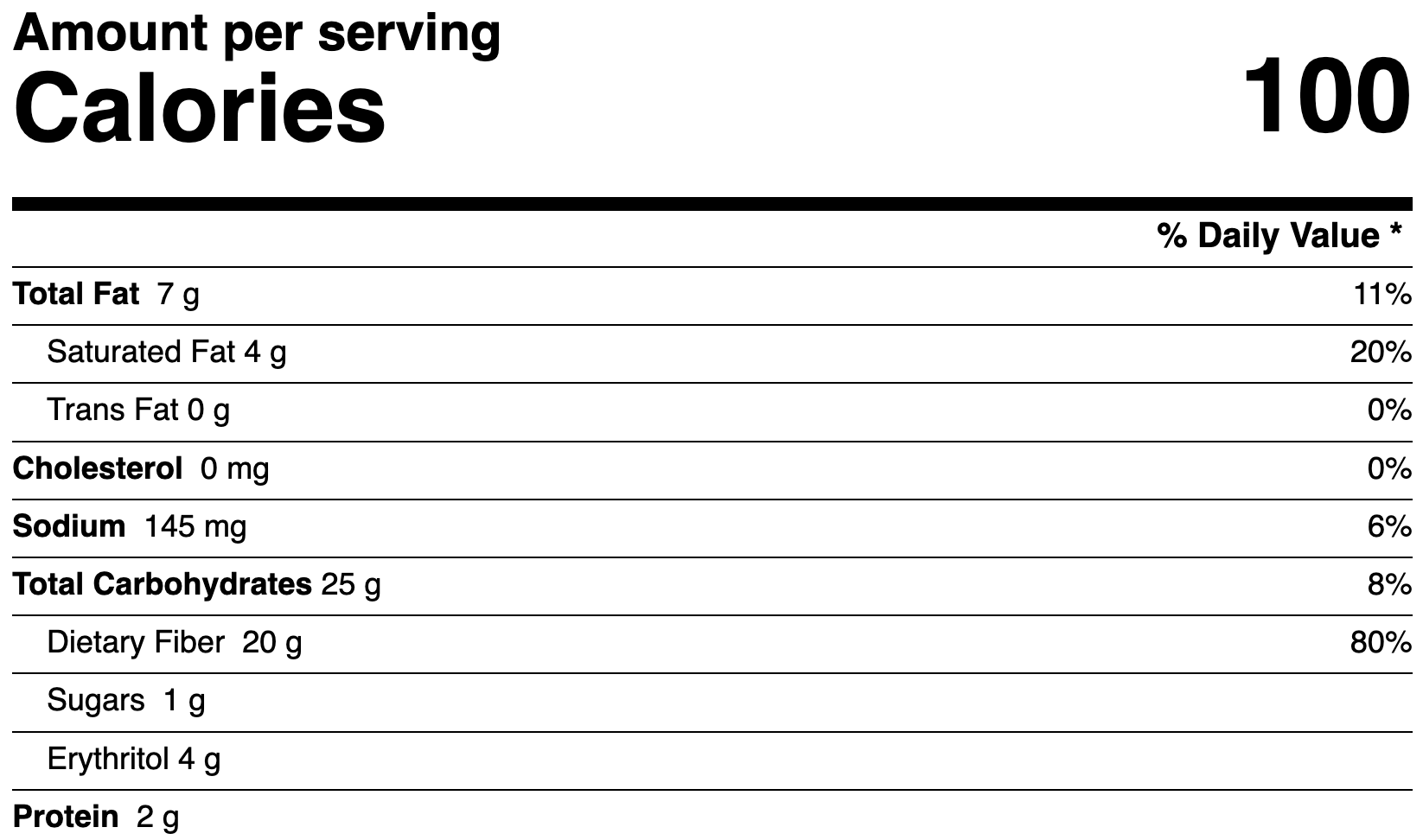 INGREDIENTS: POLYDEXTROSE, PEANUTS, ISOMALTOOLIGOSACCHARIDES, ERYTHRITOL, PALM KERNEL OIL, COCOA, NON-FAT MILK, SOY LECITHIN, VANILLA FLAVOR, SALT, SUCRALOSE.
---
Order some of these tasty treats ASAP!
Here's where you can find HealthSmart ChocoRite Peanut Butter Cup Patties:
This is a perfect keto sweet treat you'll want to have stocked at all times. And if peanut butter cups aren't your thing, check out the full HealthSmart ChocoRite line with other keto-friendly goodies as well! Chocolate pecan clusters? Sign me up!
And no, this is not a paid sponsored post. Just an honest review on a low-carb treat we're lovin'!
---
DIY this candy with our keto chocolate-covered peanut butter eggs!