Keto Chocolate Almond Butter Eggs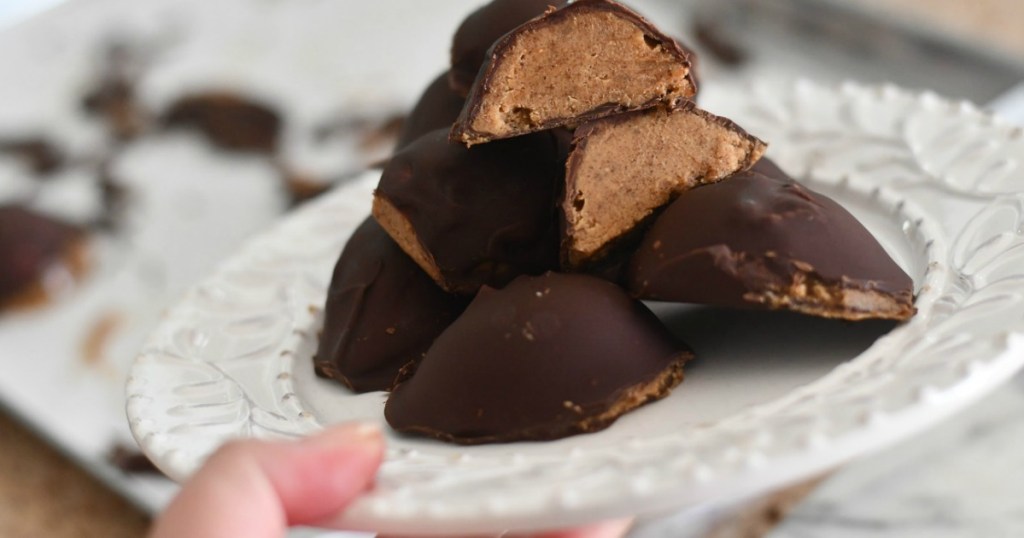 Craving a yummy Easter treat?
These easy to make keto chocolate almond butter candy eggs are a must-try Easter treat recipe. If you're a fan of Reese's eggs, then you'll love this similar keto version. Hopefully, the Easter bunny will leave ya these rich and delicious eggs this year!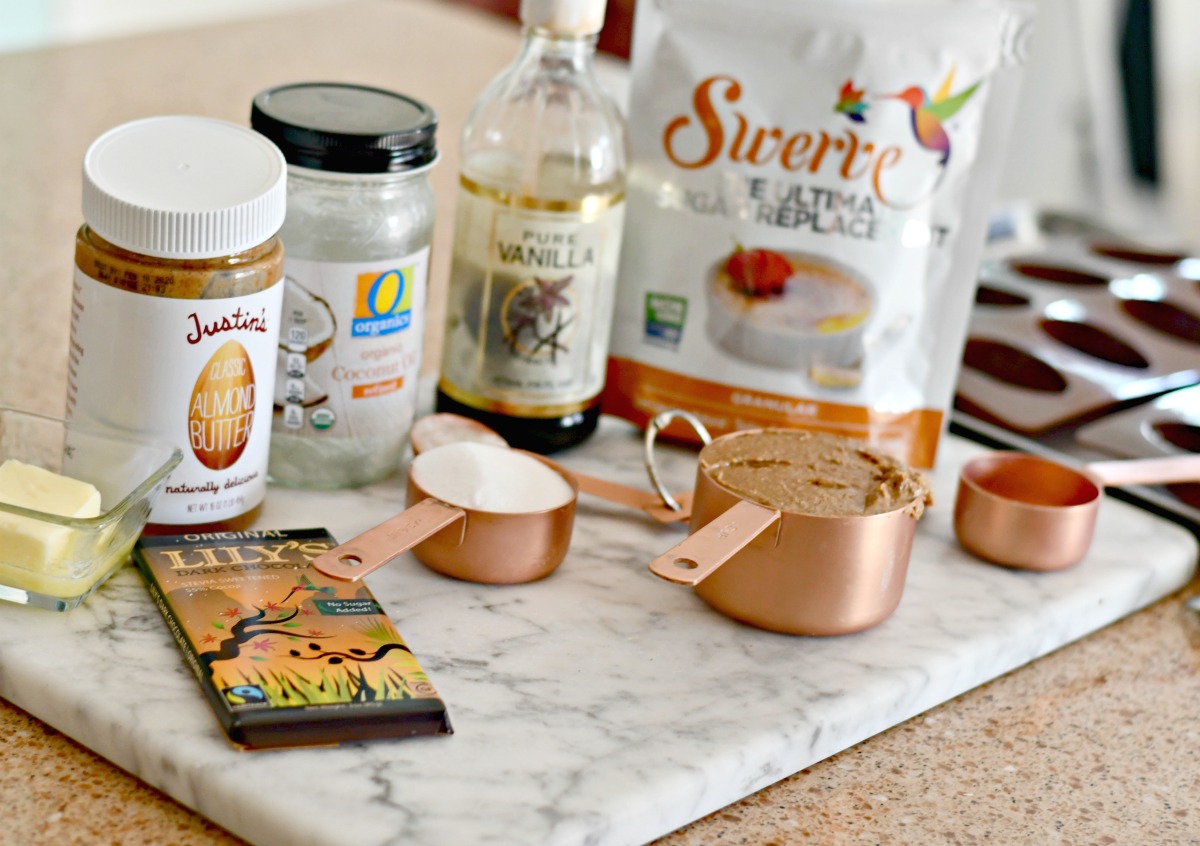 Hip Recipe Tips: 
For the creamy and sweet filling, grab an all-natural almond butter without lots of added sugar. If you prefer peanut butter, it can be used instead.
I used Swerve as a sweetener, and it worked well. For the shell, I melted and then dipped my almond butter eggs in some stevia-sweetened Lily's chocolate bars. I love how well this chocolate melts and sets up nicely.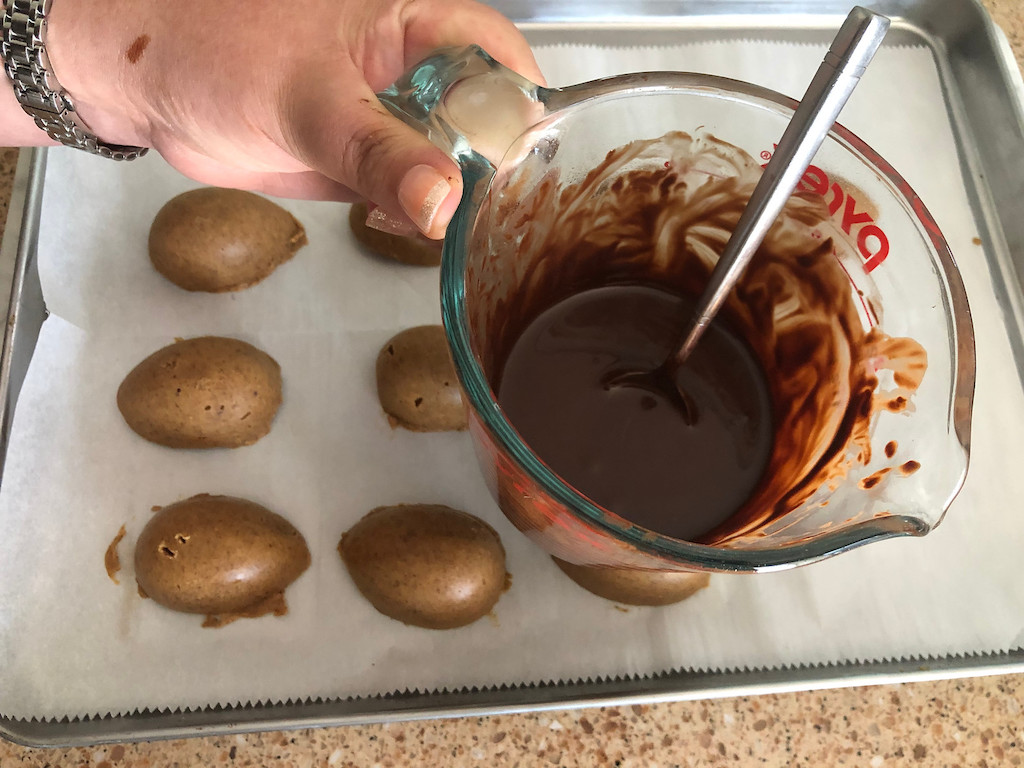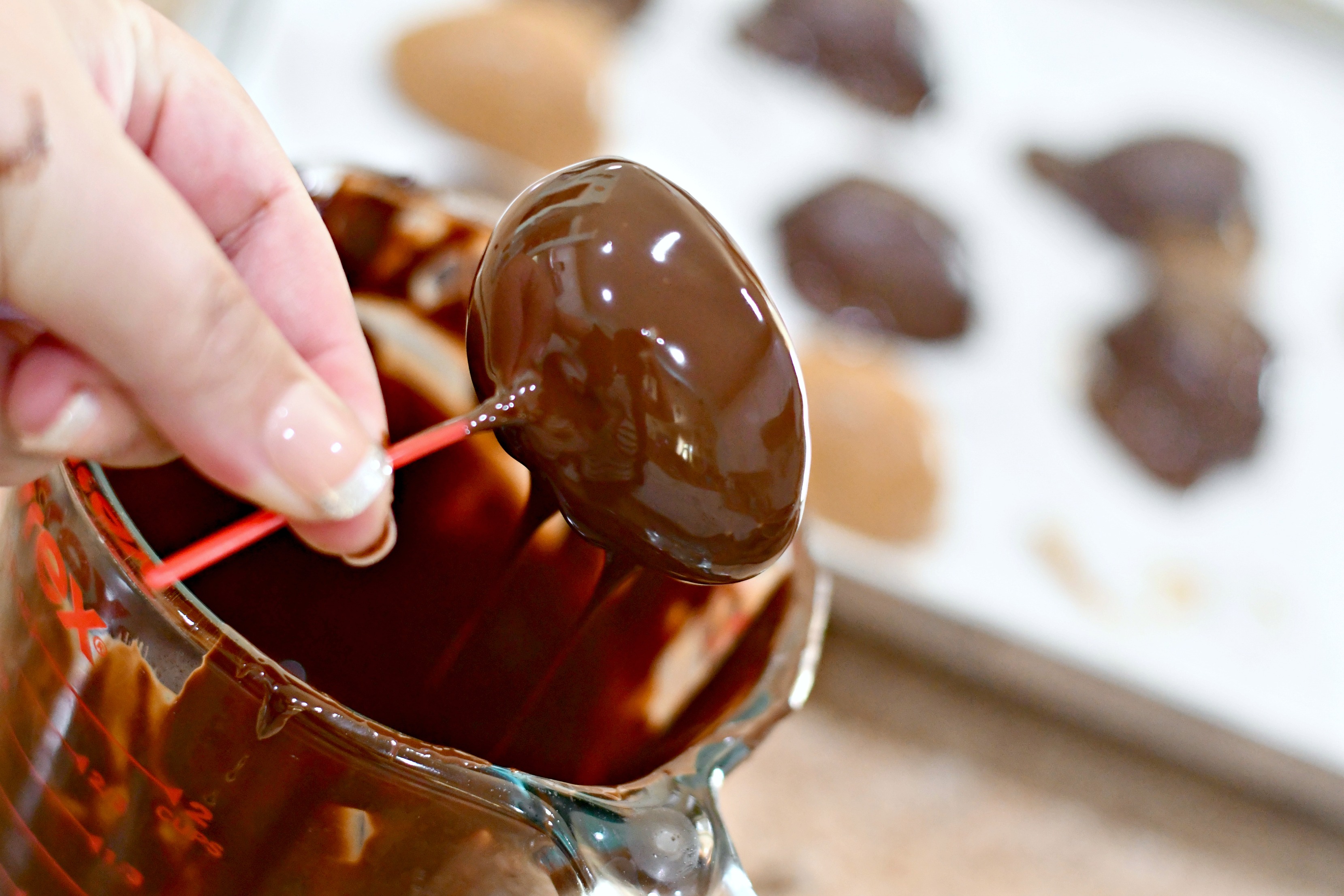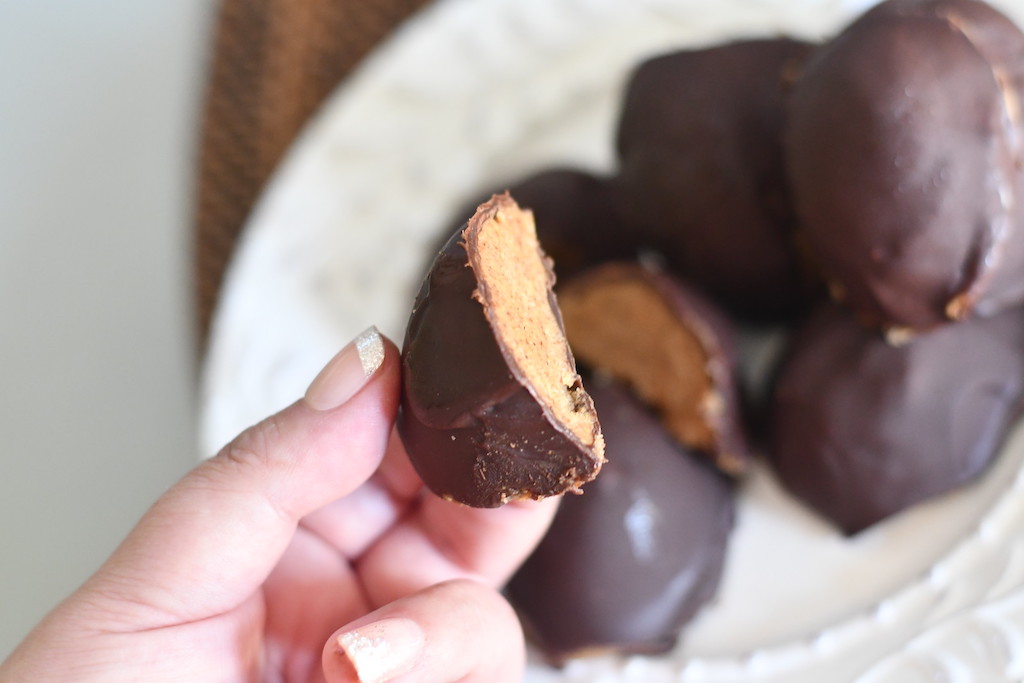 ---
Print
Keto Chocolate Almond Butter Easter Eggs
yield: 10 SERVINGS
prep time: 1 HOUR 20 MINUTES
cook time: 15 MINUTES
total time: 1 HOUR 35 MINUTES
Bite into a sweet almond butter filled chocolate covered egg, a fun keto-approved candy!
Ingredients
3 tablespoons butter, melted
1 tablespoon coconut oil
1 teaspoon vanilla extract
1 cup almond butter
1/3 cup Swerve granular sweetener
4.5 oz Lily's dark chocolate (or 1 and 1/2 candy bars)
1 teaspoon coconut oil, for melting with chocolate
Directions
1
In a medium bowl, add butter, coconut oil, almond butter, Swerve, and vanilla extract. Use a hand mixer to beat ingredients together until smooth, for about a minute.
2
Transfer mixture to the egg molds. If desired you can use ice cube trays or mini baking cup liners instead. 
3
Place mold in freezer and let eggs freeze for at least a couple hours to set.
4
Chop chocolate into small pieces and place into a glass bowl. Add 1 teaspoon of coconut oil. Microwave for about 2 minutes, stopping every 30 seconds to stir chocolate until completely smooth and melted.
5
Prepare a baking sheet pan with parchment paper. Dip eggs into chocolate to coat evenly. I used a toothpick to keep my fingers clean. 
6
Place eggs onto parchment paper, then place in freezer until set, for about 15 minutes at least. Enjoy!
Nutritional Information
Yield: 10 chocolate eggs, Serving Size: 1 chocolate egg
Amount Per Serving: Calories: 263, Total Carbohydrates: 16g, Fiber: 6g, Sugar Alcohols: 6.5g, Net Carbohydrates: 3.5g, Total Fat: 24g, Protein: 6g
---
Egg-straordinary keto treats!
These are seriously YUMMY! If you're tempted to eat any Easter candy over the holiday, these would be a great make-ahead treat idea to help keep you on track when the craving hits!
I would store them in the fridge or freezer in a covered container. They will keep for about a month in the freezer, but let's face it — these will go quick! 🙂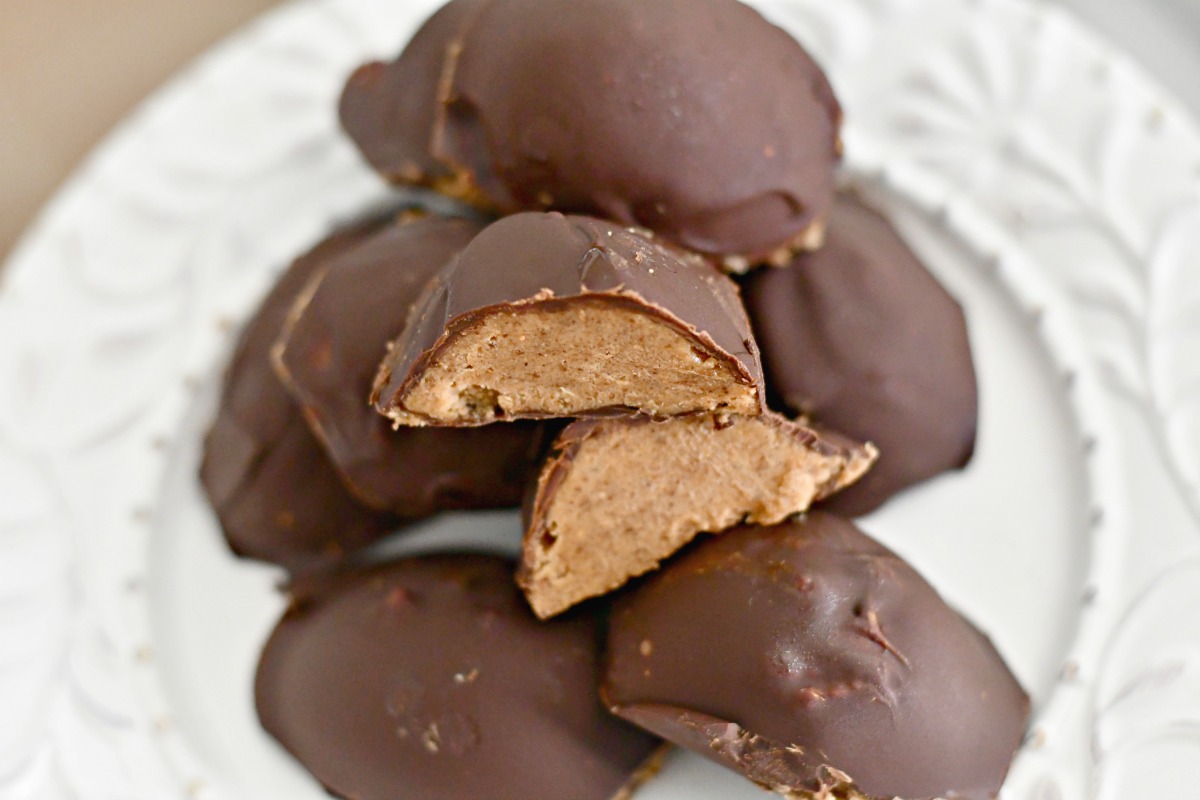 ---
Cool off with these Keto Chocolate Almond Butter Popsicles!