Sip On This Delicious Low-Carb Brodo Bone Broth… AND Score 40% Off!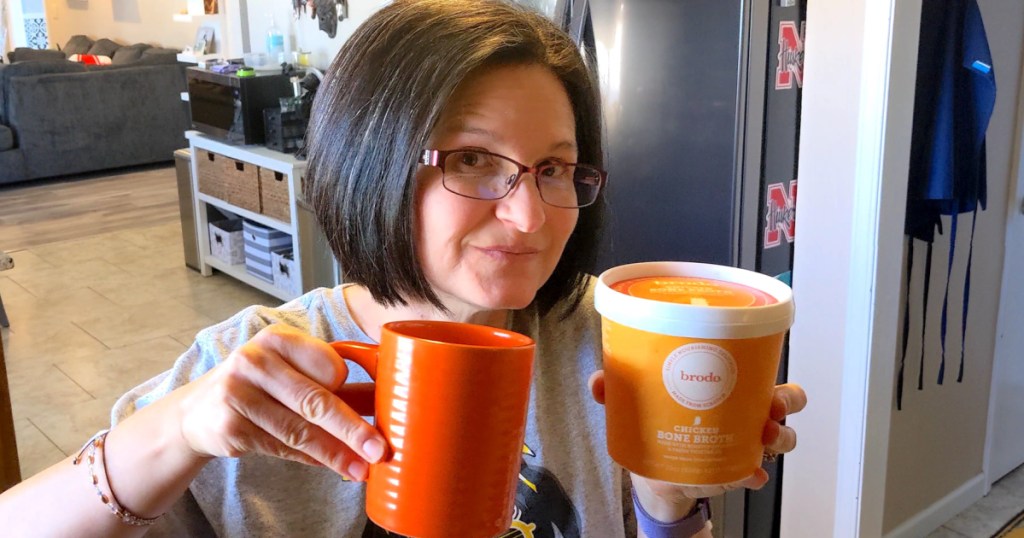 Brodo Bone Broth is my new keto BFF!
I've been living the keto life for over a year now (check out my transformation), and I'm always on the hunt for new keto-friendly products that will help me stay on the low-carb bandwagon. Recently, I had a chance to try out Brodo Bone Broth and I gotta tell ya, it's not only delicious, but it's oh so convenient!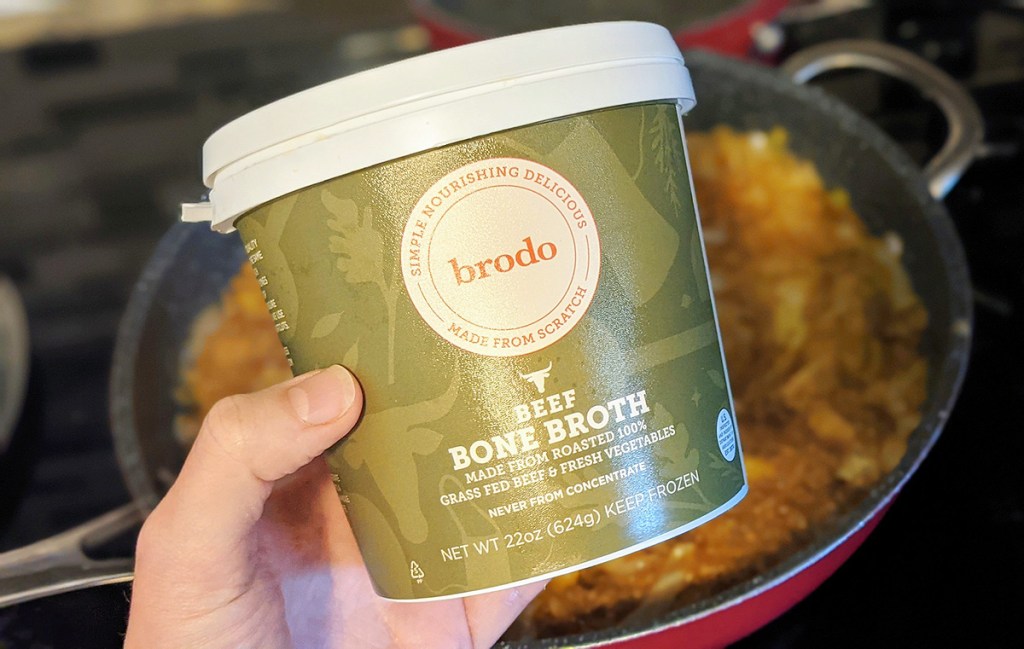 No bones about it!
Bone broth offers so many benefits and is a delicious and nutritious source of collagen which is wonderful for your hair, skin, and nails. Additionally, it helps promote joint health, gut health, and may help fight against osteoarthritis.
Bone broth is great to sip on as a healthy breakfast, a between-meal snack, as a base for keto soups, and it's also awesome to have on hand when you are doing an extended fast or intermittent fasting.
---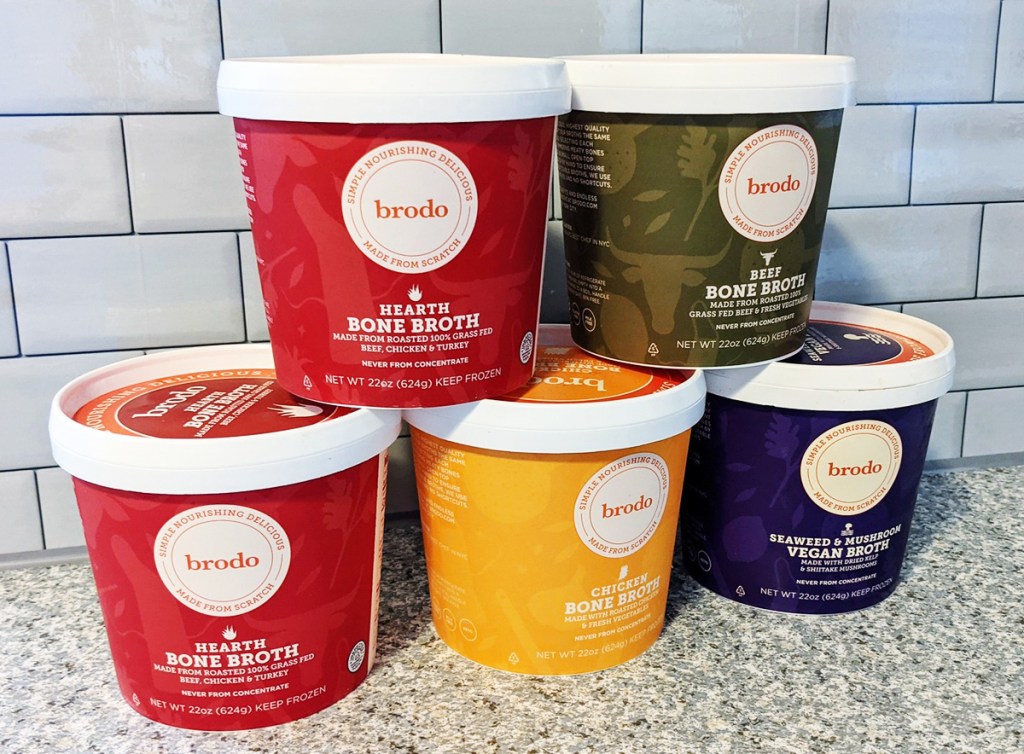 Made with only the good stuff!
Brodo Bone Broth is available in four delicious flavors – organic chicken, 100% grass-fed beef, signature hearth, and vegan seaweed & mushroom broth. Only the finest ingredients are used including 100% grass-fed beef bones, organic chicken, and poultry that are fed a vegetarian diet free of GMO's, antibiotics, chemical fertilizers, and pesticides.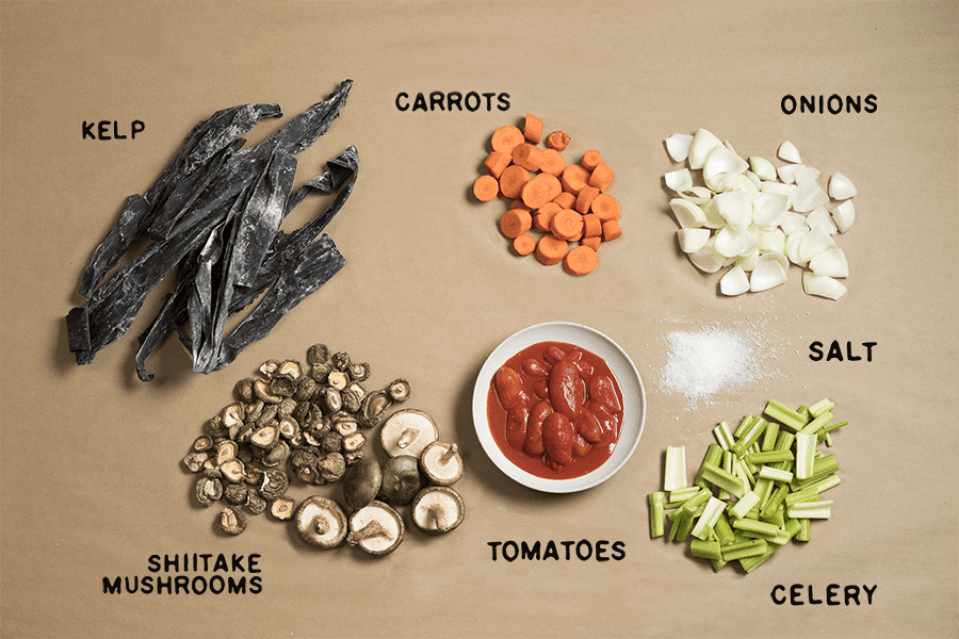 No pills, powders, concentrates, or pods are used in Brodo Broths. You'll also be happy to know they don't use artificial flavorings, preservatives, or extracts. I love that it's a clean keto product, which is often hard to find, and it tastes just as good, if not better than homemade bone broth! Seriously delicious!😋
---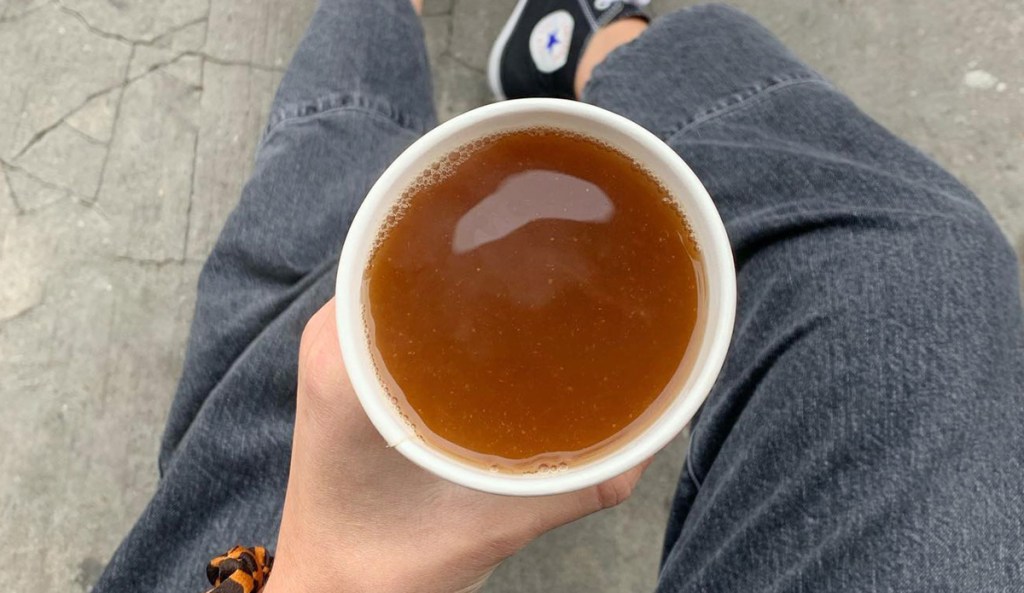 ---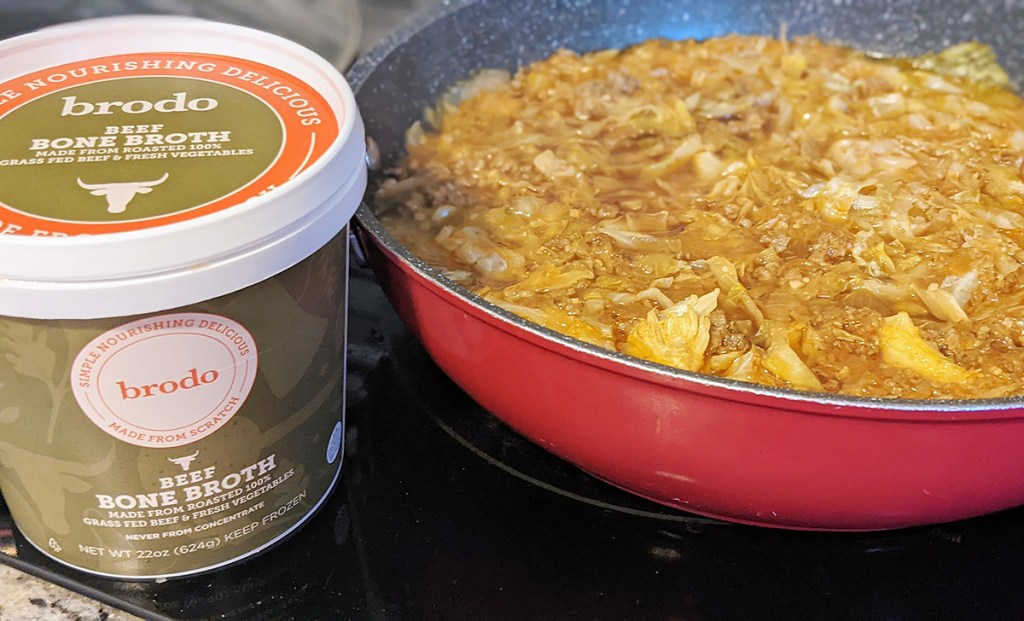 ---
---
Ready to score a sweet deal on Brodo Bone Broth?🔥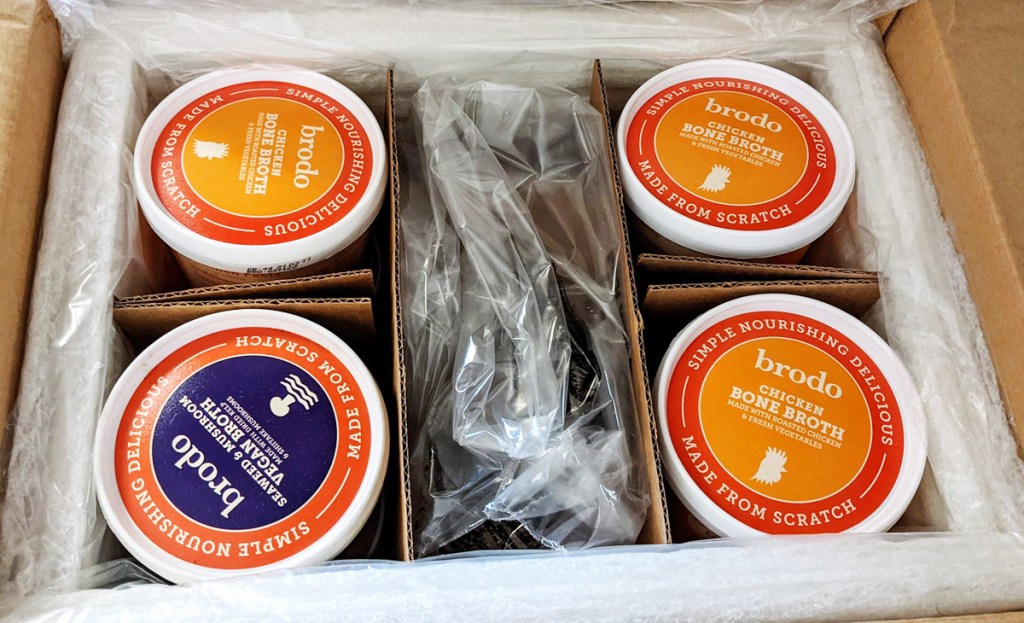 Through May 5th, all you first-time Brodo customers can save a whopping 40% off your purchase when you use our exclusive promo code HIP40 at checkout – choose from a 2 week or 4 week order. Subscriptions can be canceled at any time by logging into your Brodo account and choosing 'manage subscription'. Shipping is free with any order of 10 containers or more.
Check out these deals…
---
---
Prefer to make your own? Try our homemade bone broth recipe!