Want to Look More Youthful, Have Stronger Hair, & Better Skin? Give Naked Collagen a Try!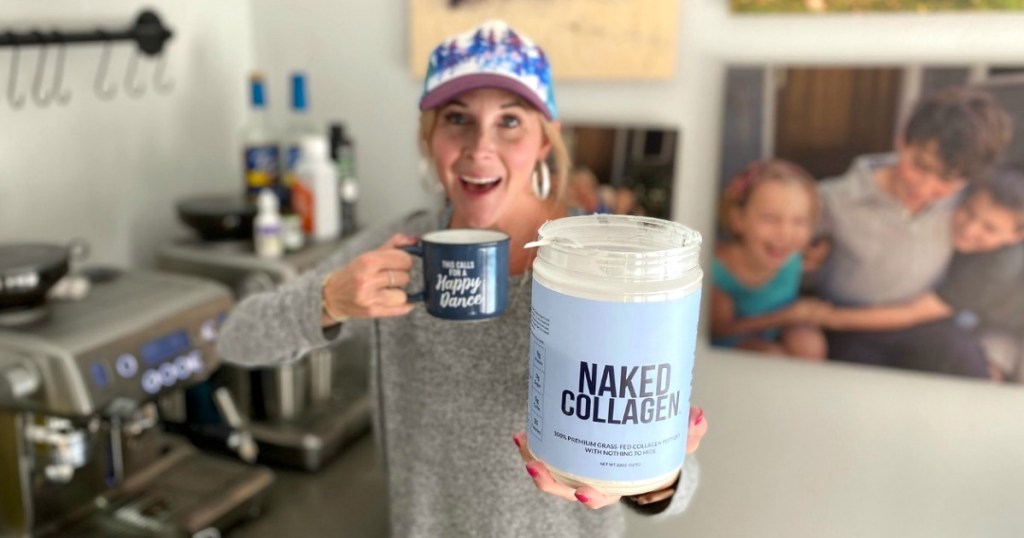 Body benefits you can feel from the inside out.
Are you living the keto life, and still looking for that extra something to help with aching joints, gut issues, and more, all while making your skin look more youthful, hair healthier, and nails stronger? Sounds like a magic potion, right?! Well, it may be just collagen powder, which you can easily add to your fave beverages.
And since we truly can't get enough of this body-boosting product, we're actually giving away a 20 oz. tub for free! Head here to get yourself entered in the giveaway running now through June 25th at 11:59 pm MT!
---
Say hello to Naked Collagen Peptide Protein Powder! It's the best. 🙌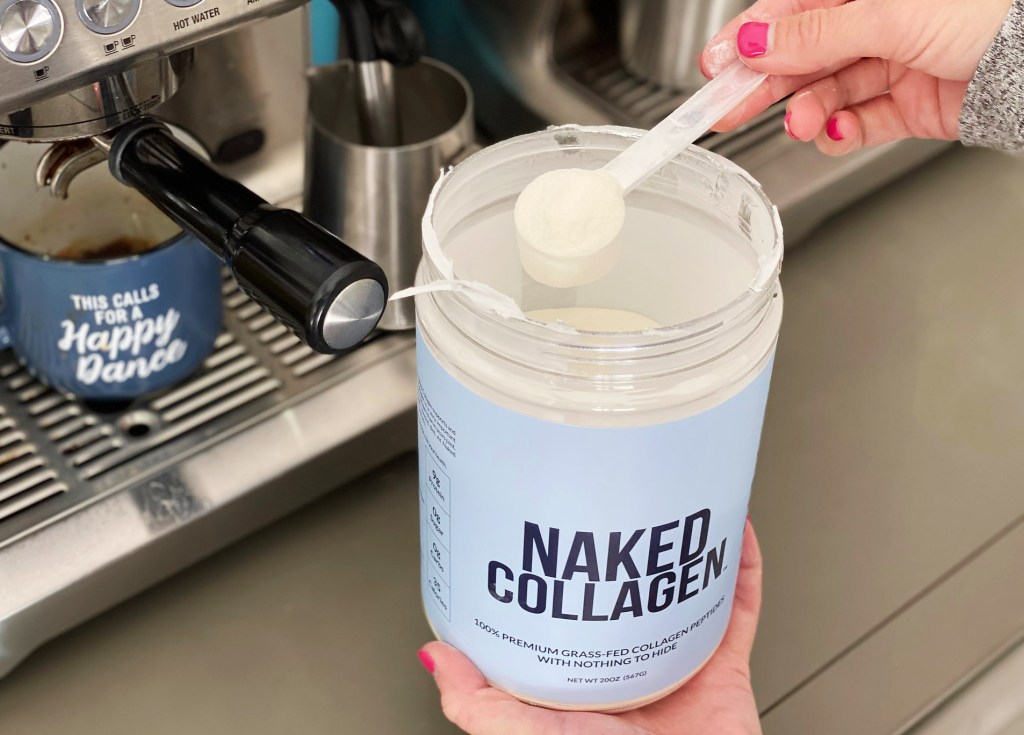 Naked Collagen is made with just one ingredient: collagen hydrolysate. It has no artificial sweeteners, flavors, or colors and is GMO-free, growth hormone-free (no rBGH or rBST), soy-free, and gluten-free while being a keto (and Paleo) friendly collagen protein powder. Wow, that's a mouth full!
The awesome peeps at Naked even have their collagen peptides tested by an independent third party to check for purity and safety from heavy metal contaminations as well as to confirm the nutritional value.
Naked Collagen Peptide Protein Powder is highly soluble and tasteless so you can add it to your coffee, sports drinks, tea, or even smoothies. We tried this ourselves and can confirm, there is NO aftertaste like we've found with other brands. The protein also helps to improve muscle recovery and improve digestion. AWESOME!
So what are Collagen Peptides and Why is Collagen Important?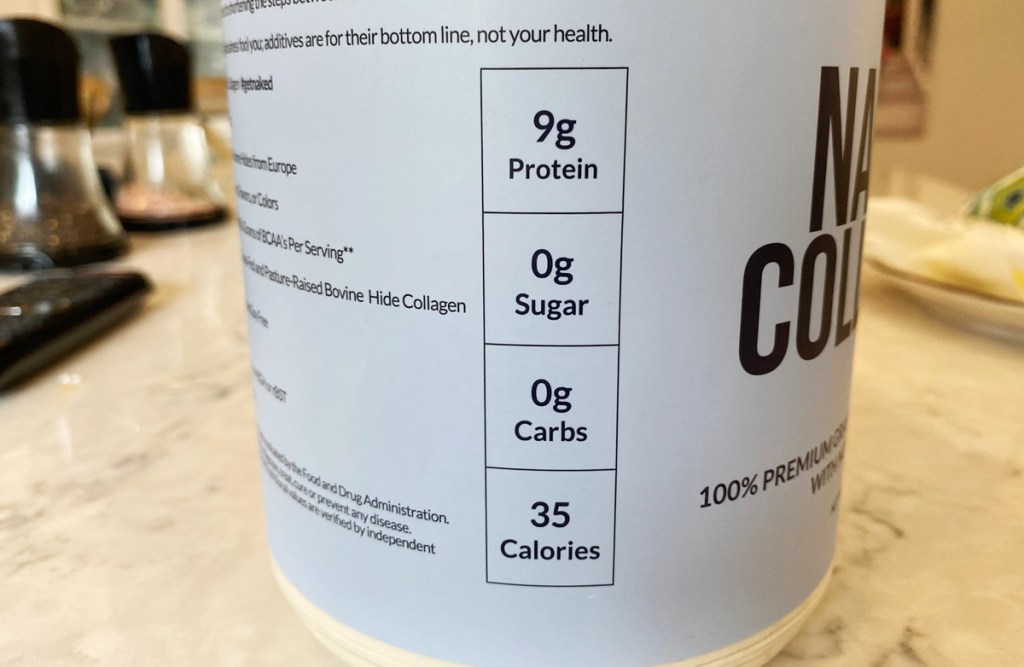 Collagen peptides, such as Naked, are a healthy source of protein and have many added benefits that your body needs. They can improve your skin health, prevent bone loss, relieve joint pain, boost muscle mass, and help reduce the risk of heart disease.
Did you know there are over 15 types of collagen in your body? Each type has a different function with added benefits for your body.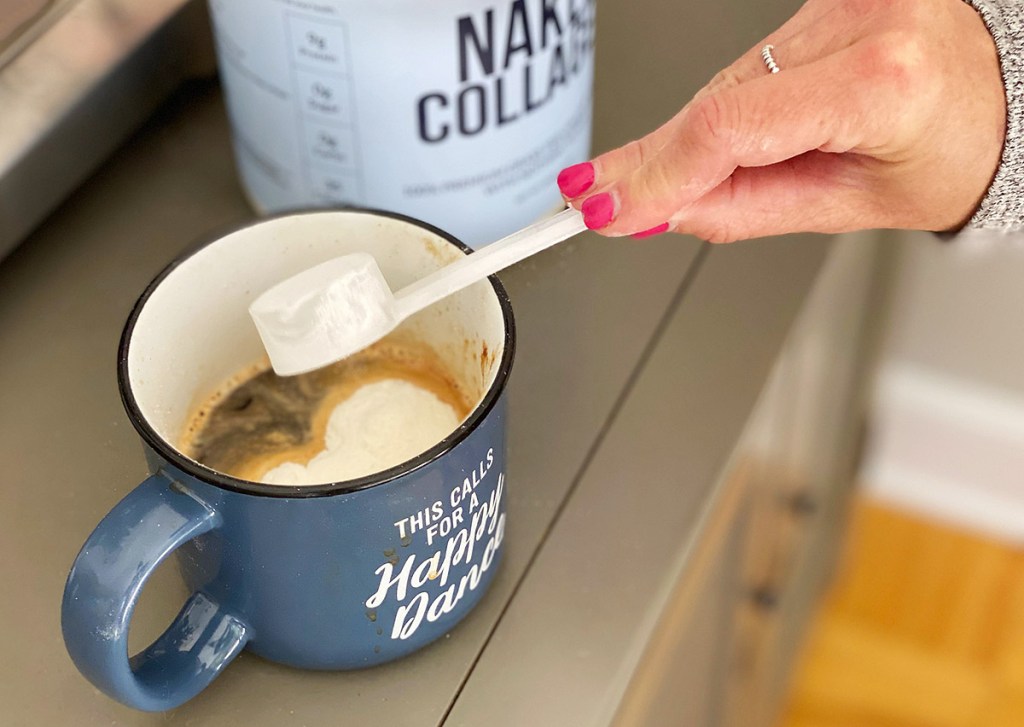 Here are the main four types of collagen and what they do for the body:
Type 1 Collagen: Most common type & makes up the hair, skin, nails, bones, ligaments, and tendons to help with skin elasticity.
Type 2 Collagen: Promotes joint and digestive health and helps build your eye structure, immunity, and cartilage. Plus, it helps keep to your gut lining in check.
Type 3 Collagen: Often paired with Type 1, but is found in smaller amounts. It promotes skin, bone, and cardiovascular health.
Type 4 Collagen: Helps your kidneys and many other major internal organs. It is usually found in multi-collagen protein supplements.
---
Stetson tried Naked Collagen Powder and here's why he thinks it's the best…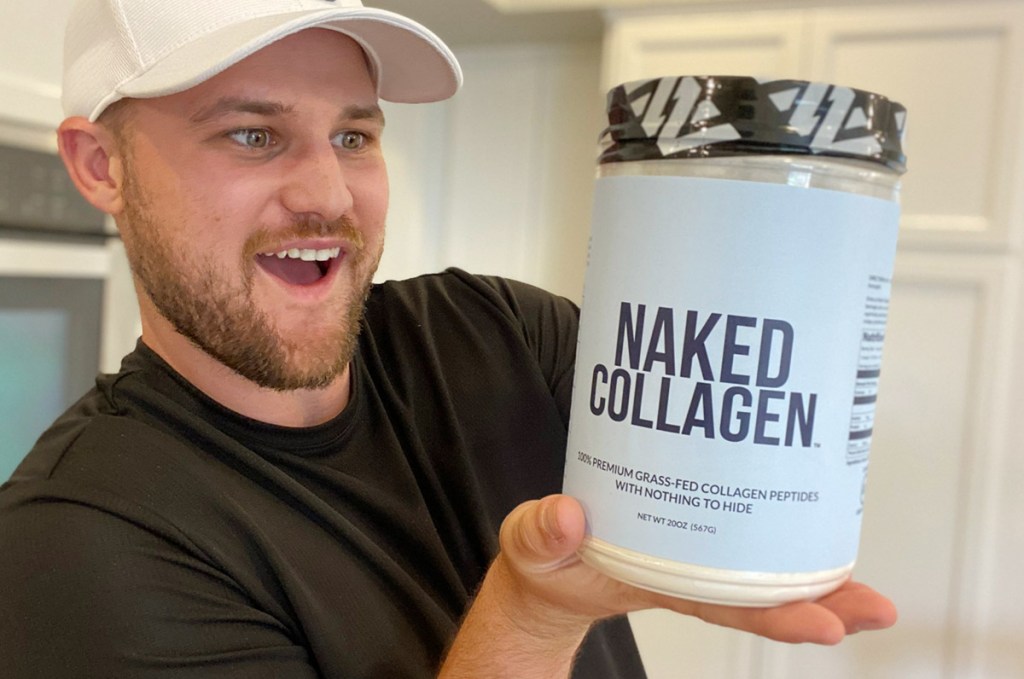 It's crazy how many added benefits there are, and you can't even taste it!
"You can put it in a shake, coffee, smoothies, really almost anything! You reap the benefits that help with bones, skin hair, nails, and your gut. Plus, it comes with the BCAAs (branched-chain amino acids) which are awesome for increased muscle growth while reducing muscle & exercise soreness. I'm pretty pumped about that because I've been making a much stronger effort to get in shape this summer. 😆
Simply add it to your favorite foods or drinks without worrying about a weird aftertaste. I can't believe I really like such a simple powder this much!" – Stetson
---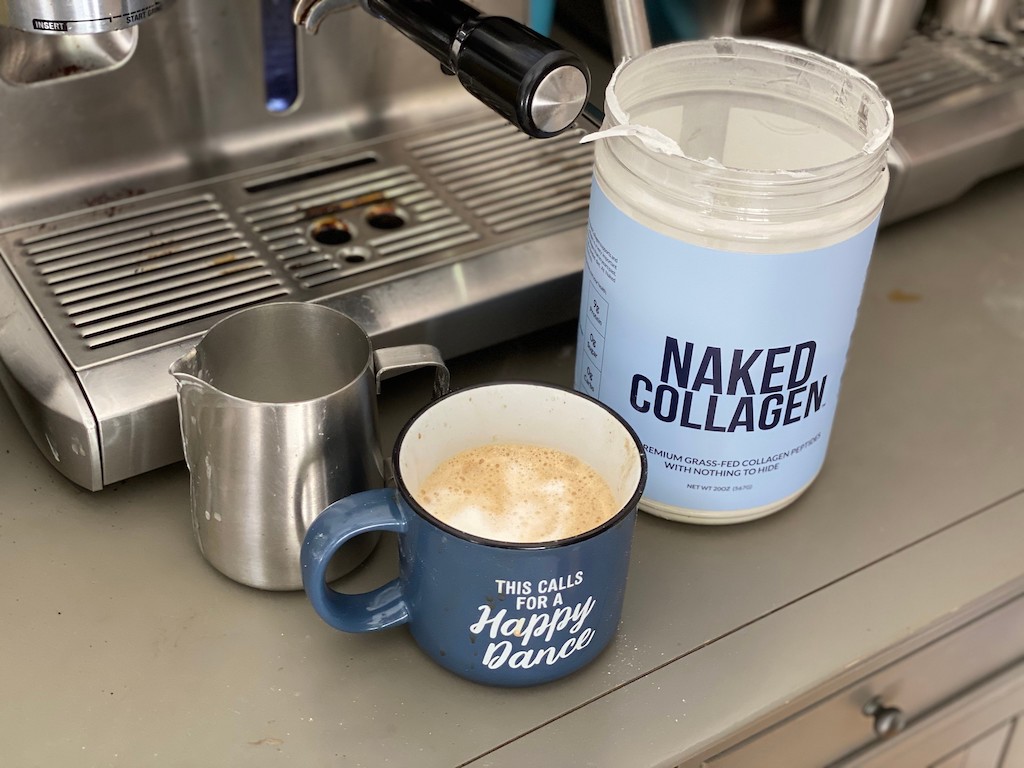 Check out why others also love Naked Collagen:
"I am usually not one to supplement, however, I really have enjoyed using collagen in my morning coffee, or easily added to oats or cereal. I am a big fan of this brand in particular because the ingredients are short and sweet. You won't find anything on the ingredient list but what is labeled on the front. I have used their Whey protein powder in the past and also enjoy that. If you're looking for a clean and simple brand to stand behind, this is the one."
---
"Good quality collagen has a regular place in my diet – mixed into coffee, blended into protein shakes, and in baking. This passed all of those tests. I am a coffee SNOB, so if anything messes with that, it's a no-go. This was perfect! Zero clumps, tasteless, and made even my daily plain Jane breakfast shake (dairy-free milk, ice, protein powder, and sometimes greens) super creamy, like a blender full of ice cream! I also notice a huge difference in my digestion using it vs. not."
---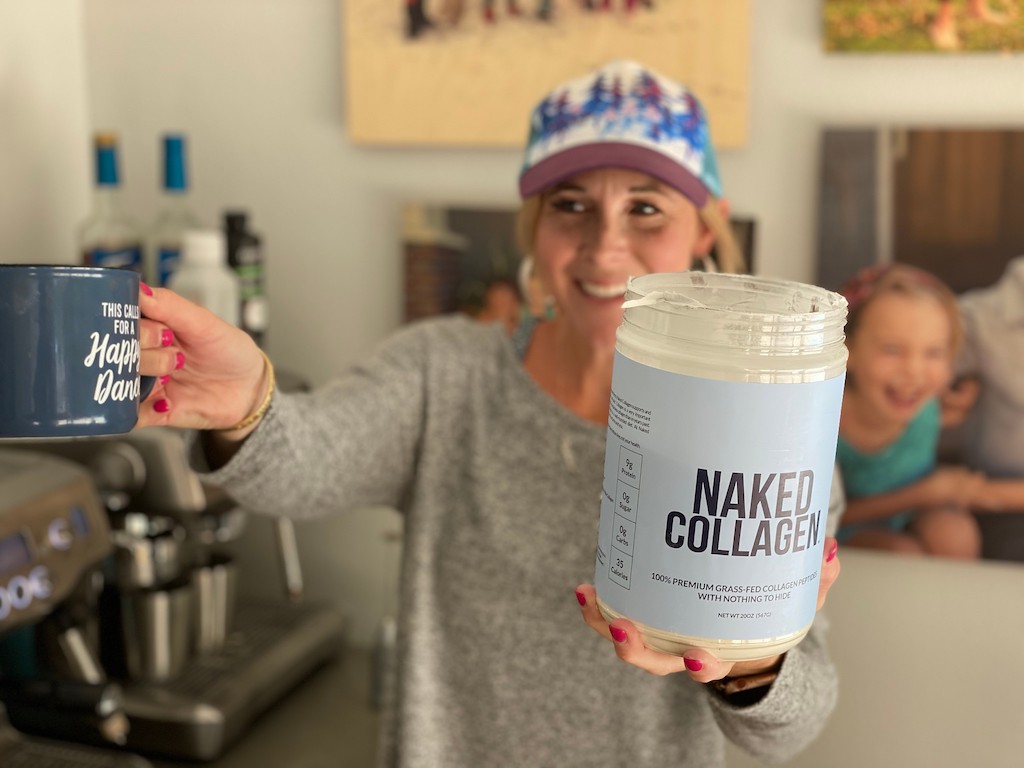 Want to try out the best collagen powder for yourself?