Green Giant's Riced Veggies & Spirals are Perfect for Keto (+ We've Got a Target Deal!)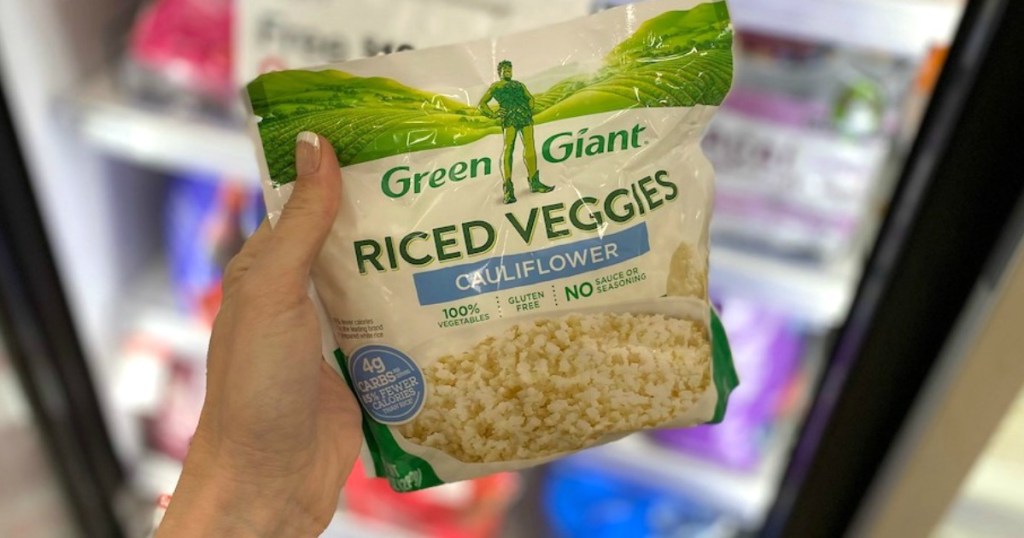 Looking for an easy way to enjoy low-carb veggies?
Green Giant frozen vegetables are a great way to do that – they're keto-friendly, gluten-free, and low calorie! You can enjoy them as an alternative to rice, potatoes, and pasta. I also love that they have a few low-carb varieties to pick from, including cauliflower rice, roasted veggies, mashed cauliflower, and veggie spirals.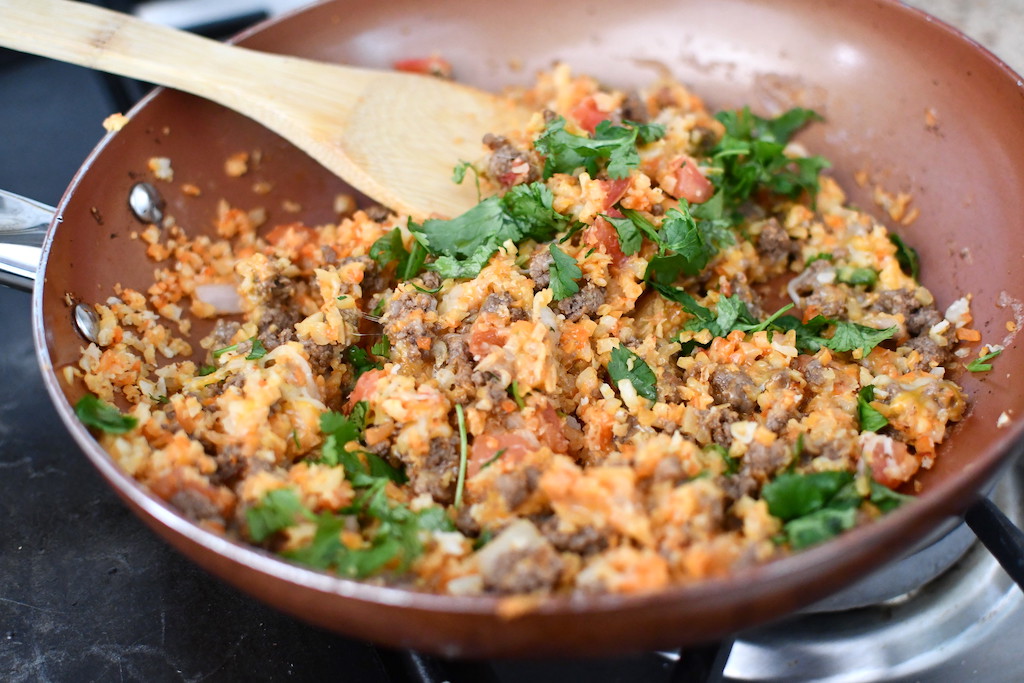 These frozen bags are ready for microwaving, roasting, baking, sautéing, mashing, or steaming! And if you need some inspiration, pictured above is our taco cauliflower rice! It's so easy to make, and oh so good.
Even better, save on Green Giant veggies with these Target Deals: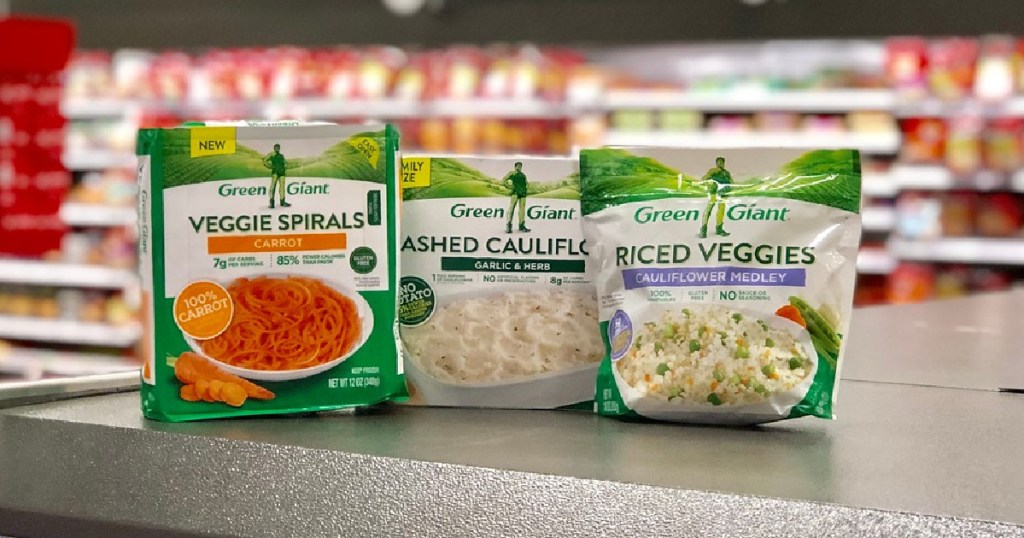 Through October 3rd, Target is offering 10% off select Green Giant Veggie products with these Circle offers – valid both in-store and online with same day services.
Plus, there are a few printable coupons available so that you can stack the savings on your favorite keto veggies!
Check out these deal ideas: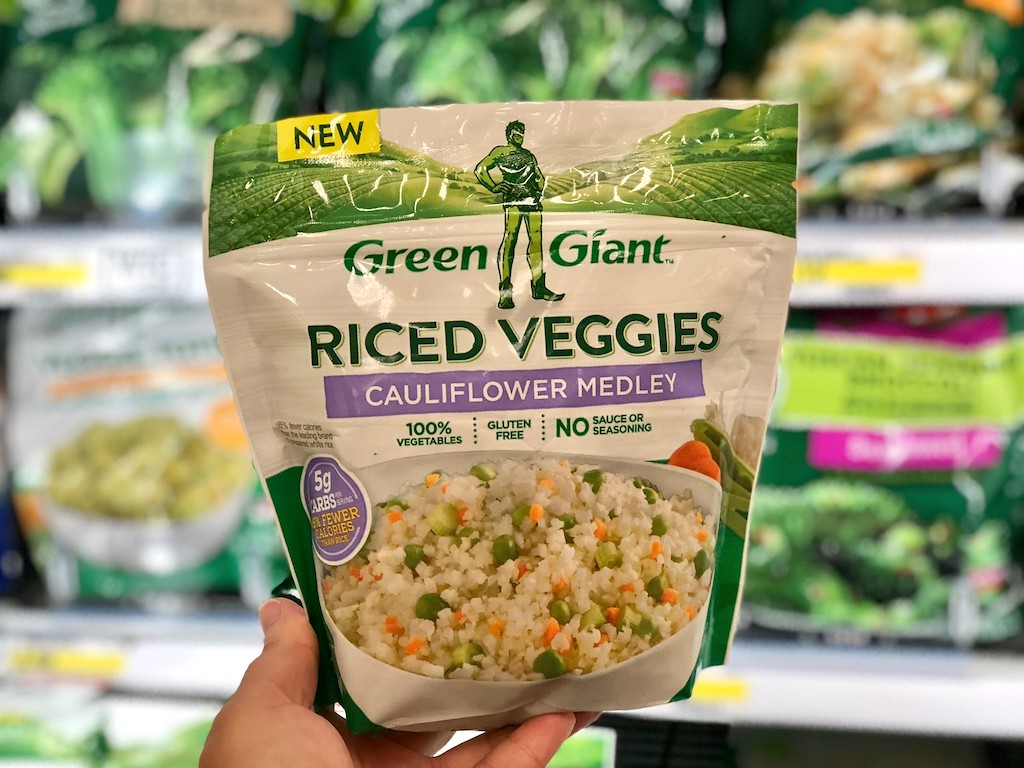 ---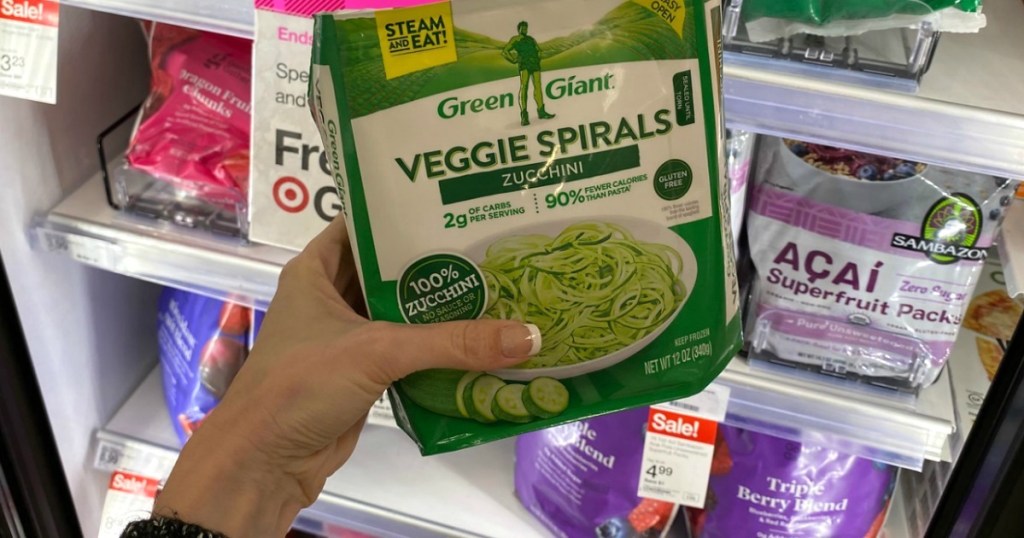 ---
---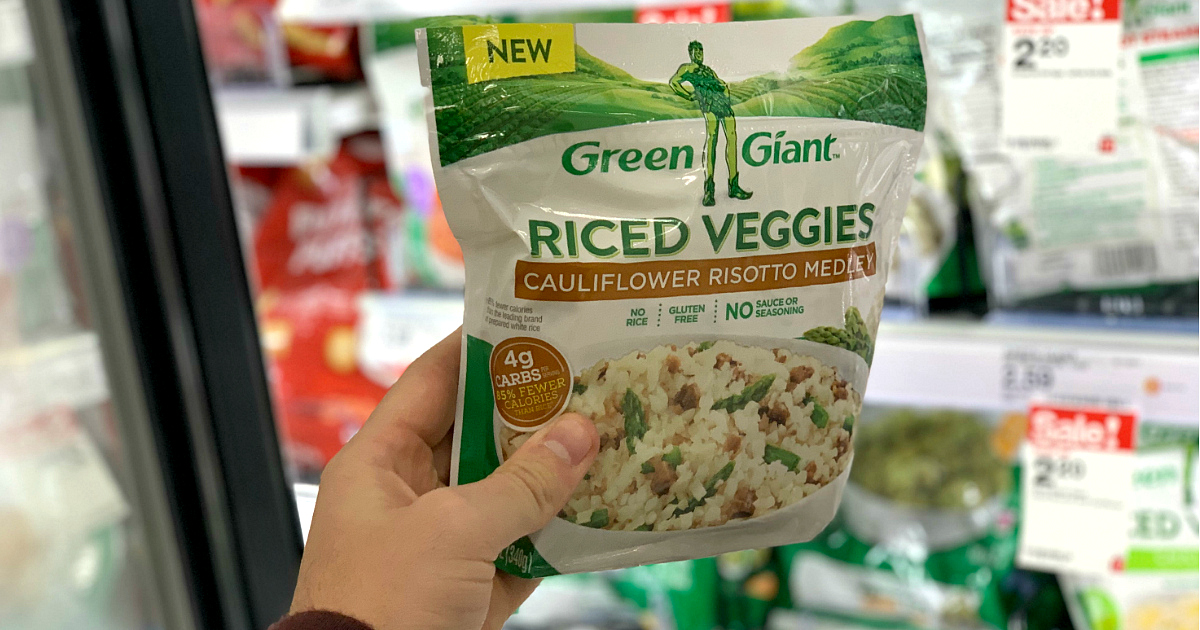 Green Giant Riced Veggies Nutrition Info
Ricing veggies is a pain with a food grater (literally). Green Giant makes the process easy, and I haven't had to bandage my knuckles in months now! Check out these keto riced veggies we like!
---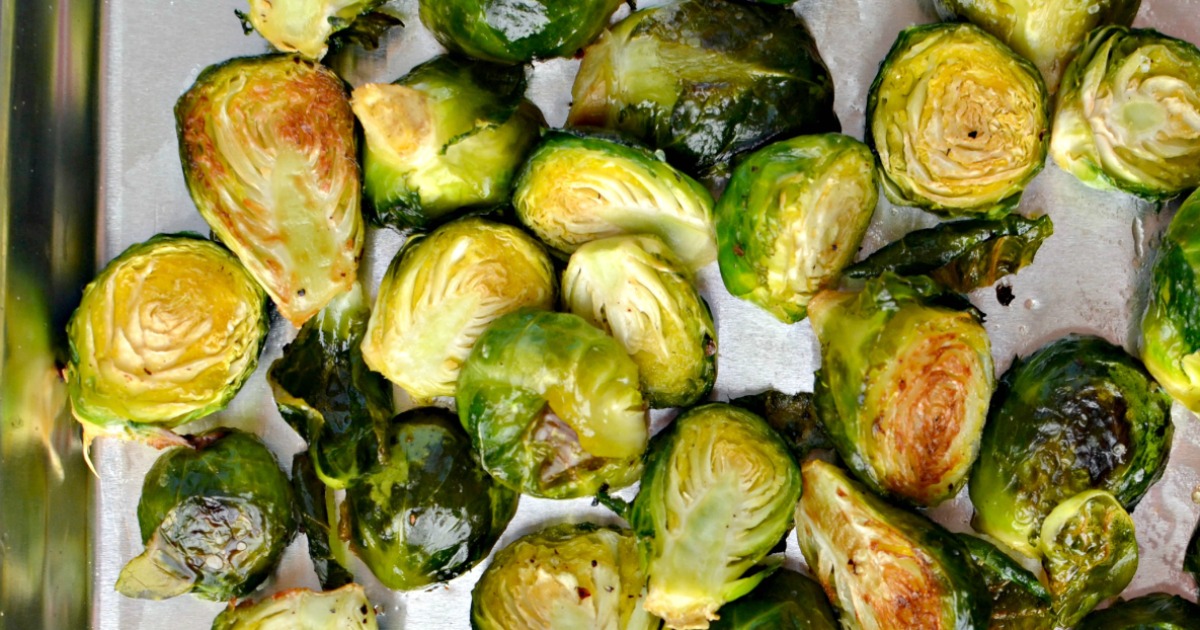 Green Giant Roasted Veggies Nutrition Info
Love the taste of freshly roasted veggies? Green Giant's Roasted Veggies come simply roasted for you – NO sauce or seasoning, and NO artificial flavors or preservatives. You can conveniently find these bags in the frozen aisle.
---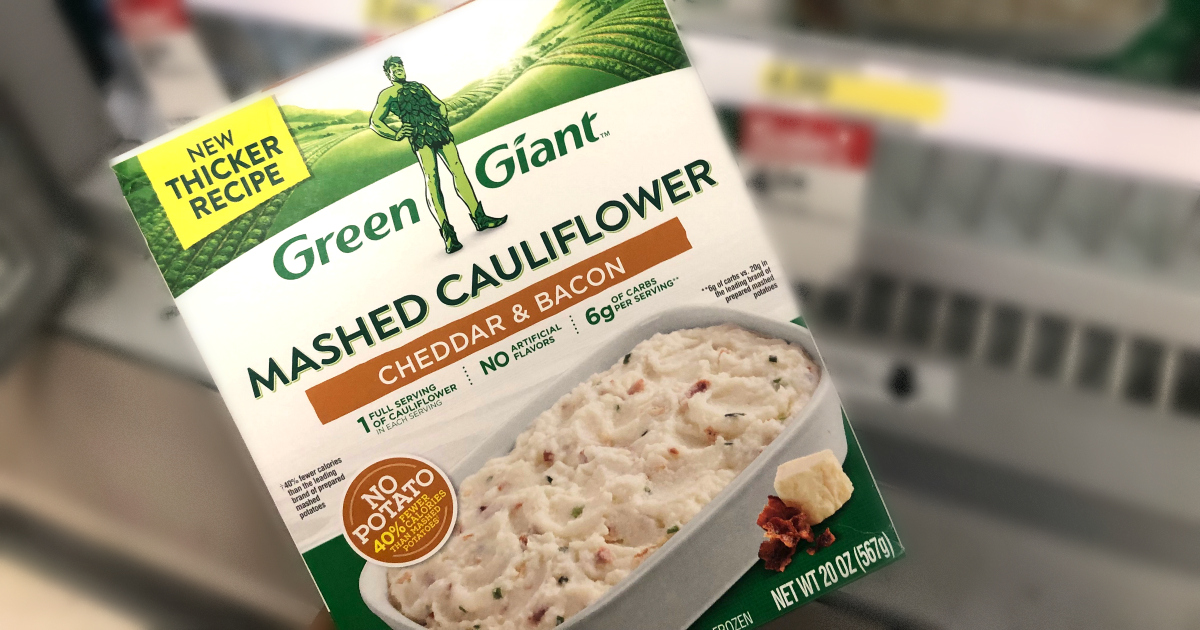 Green Giant Mashed Veggies Nutrition Info
Miss the taste of mashed potatoes? Not with this! Each serving of this savory Cheddar & Bacon Mashed Cauliflower has one full serving of cauliflower – and there are NO potatoes to be found! In fact, they have 40% fewer calories than the leading brand of prepared mashed potatoes. There are NO artificial flavors or preservatives, and no guilt!
---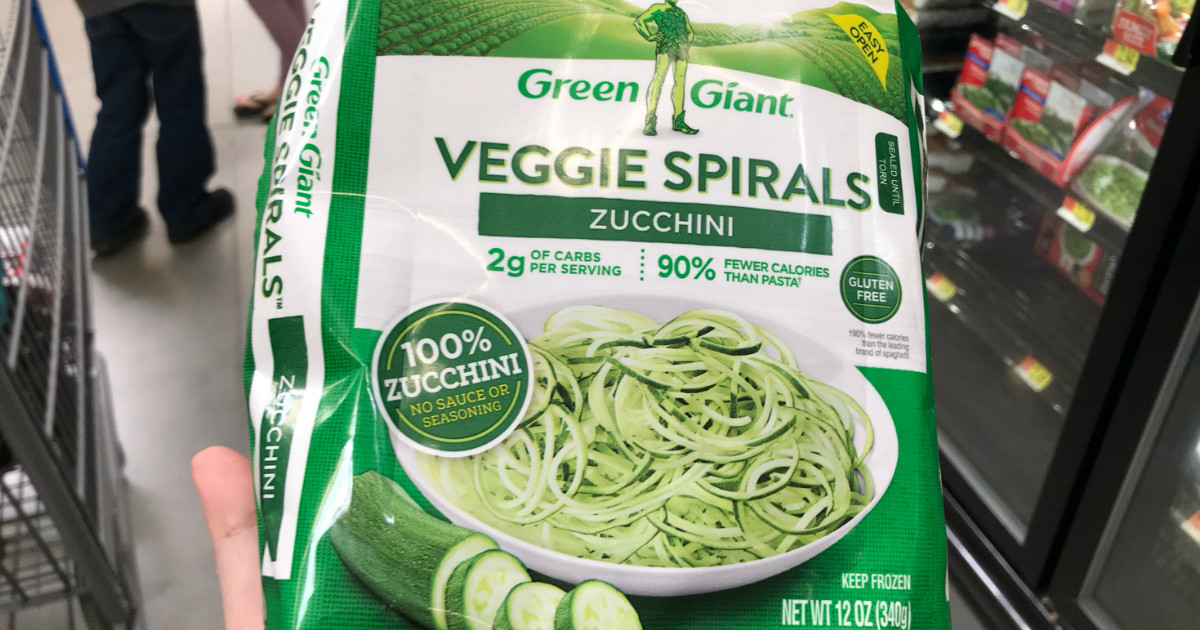 Green Giant Veggie Spirals Nutrition Info
If you don't have a veggie spiralizer gadget, Green Giant Veggie Spirals do all the work for you and are a great alternative to pasta. Spiralized directly from fresh zucchini, with NO sauce or seasoning added, Green Giant Veggie Spirals are ready for sautéing, steaming, and baking. Yum!
---
Here are 3 easy ways to turn a bag of frozen cauliflower rice into a delicious skillet meal!