These Cattlemen's Ranch Frozen Seasoned Burgers From ALDI Are Amazing & Affordable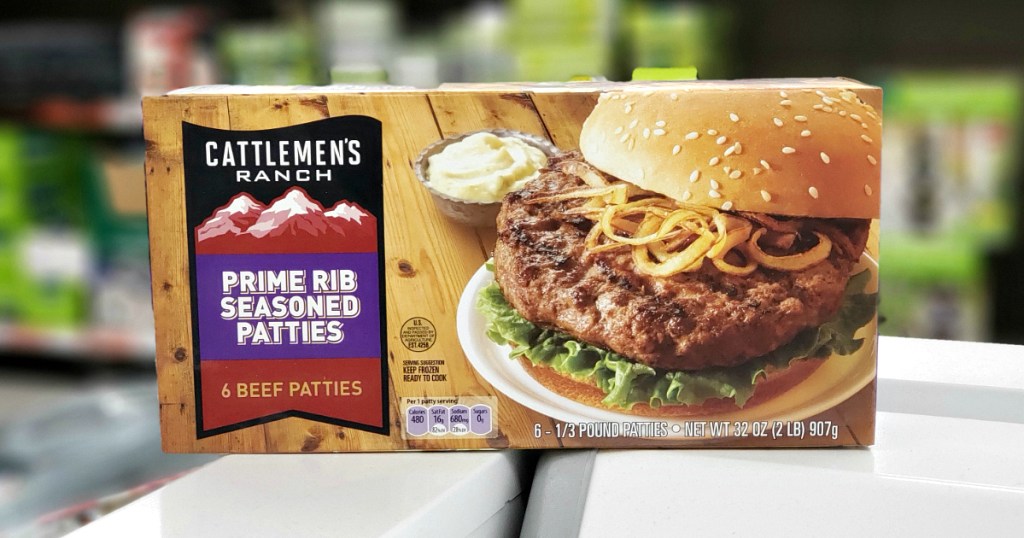 Have an ALDI nearby?
The next time you're craving a keto burger 🍔, consider heading to your local ALDi and picking up a box of their Cattlemen's Ranch Prime Rib or Pub Style Seasoned Patties. These frozen burgers are available for a limited time, so if you see them in-store, be sure to grab a few boxes!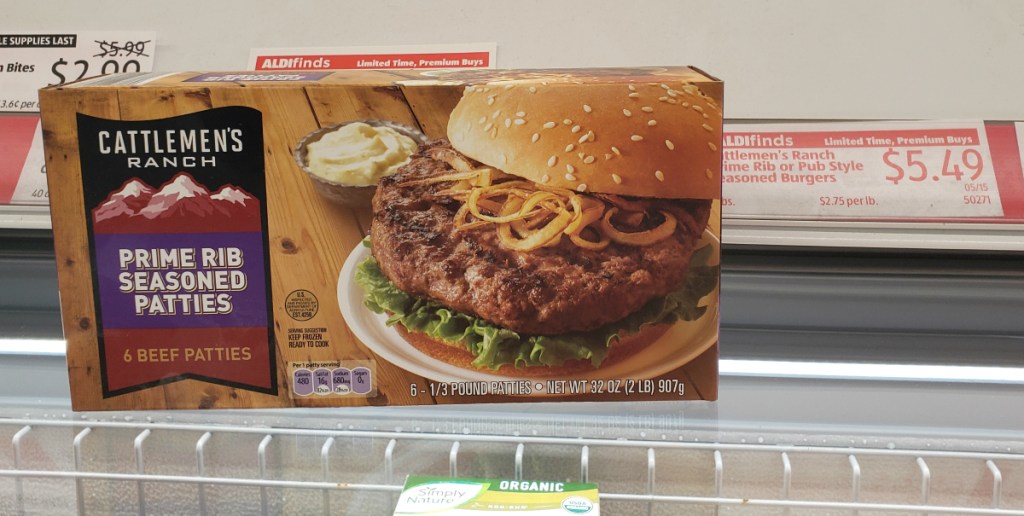 You'll find them in the frozen department and they include SIX 1/3-pound patties in each box for just $5.49 each, which seems like a great deal as it makes each patty just 92¢! Plus, the ingredients include only beef, natural flavors, seasoning (beef flavor in prime rib patties), and water (in prime rib patties only).
Check out the nutrition details below…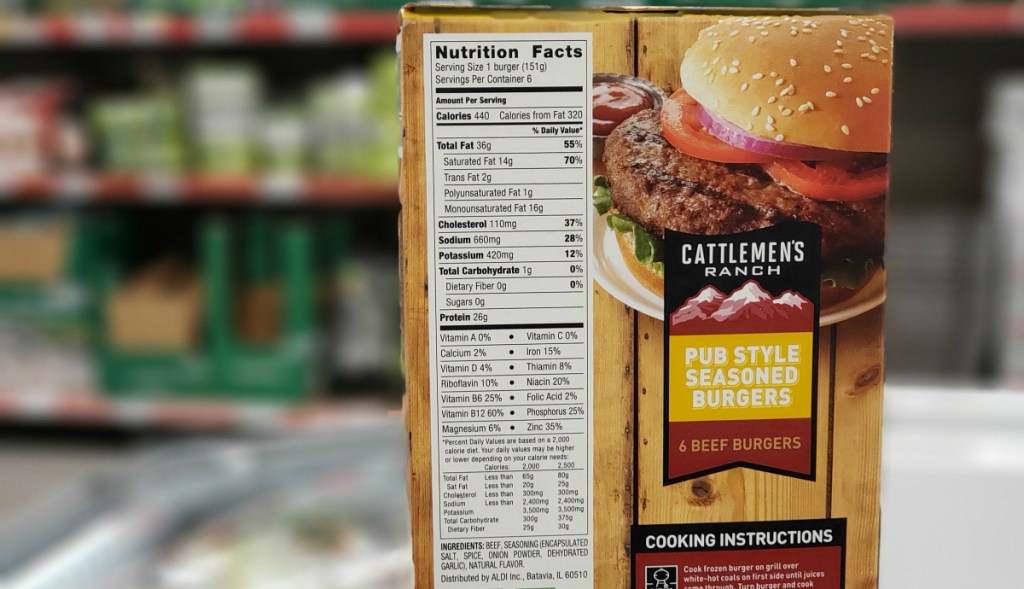 Nutrition (1 prime rib seasoned pattie): 42g Fat | 23g Protein | 0g Net Carbs | 480 Calories
Nutrition (1 pub style seasoned burger): 36g Fat | 26g Protein | 1g Net Carbs | 440 Calories
Here's what reader Danielle had to say about these burgers:
Just a heads up, we bought the 6 pack of frozen hamburger patties from ALDI. The Prime Rib ones, and they were amazing!!
---