I Tried This Top Pinned Keto Peanut Butter Pie Recipe… And It Is Heaven In A Pie Dish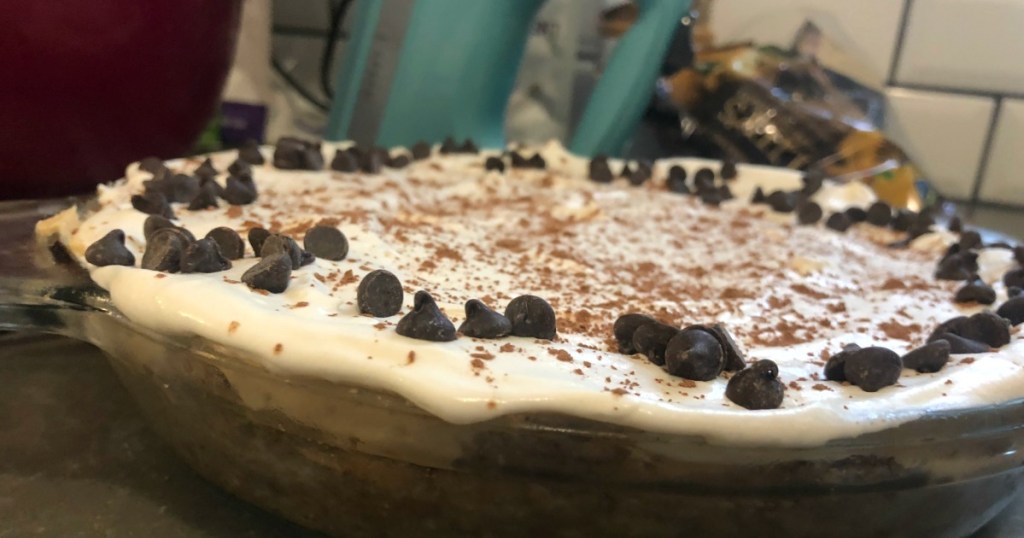 Creamy, dreamy, and peanut buttery 😍
We all turn to Pinterest for the best recipes, right? Well when I came across this top-pinned dessert, it immediately spoke to me—Keto Peanut Butter Pie by Flour Me With Love. Admittedly, I was hooked from the name right off the bat (Hi, I'm Collin, and I have a peanut butter ADDICTION!) and not to my surprise, I fell deeply in love with this recipe.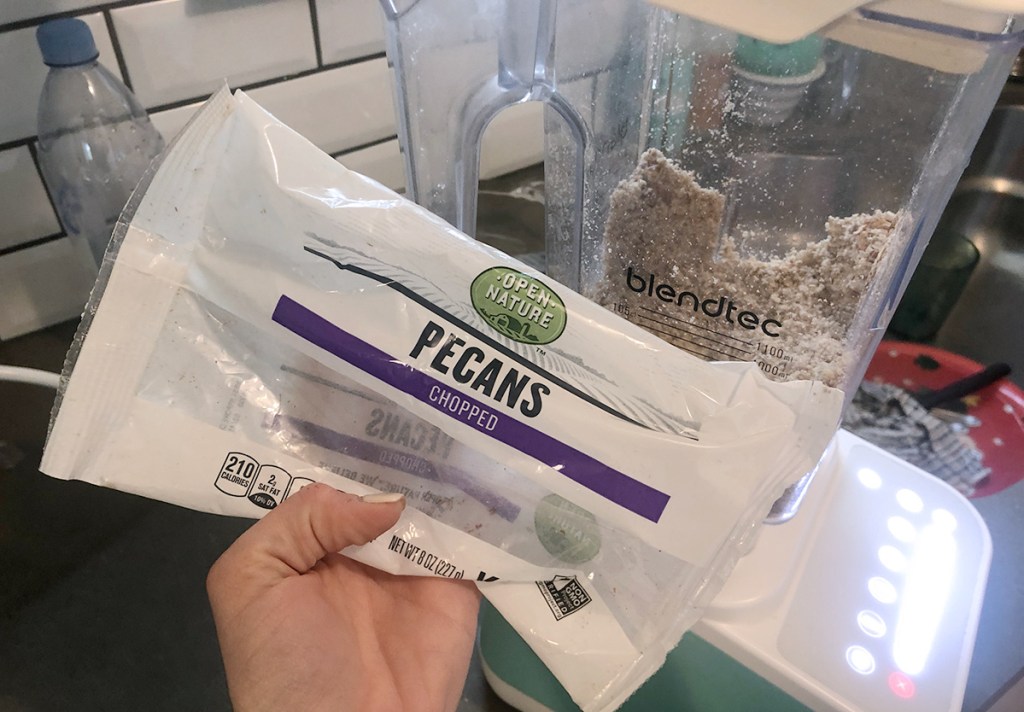 For starters, this pie has such an innovative crust. It's made up of finely ground nuts (I opted for pecans), some Swerve Granular, and butter. I just dumped the bag of nuts into my blender and pulsed it until it was a finely ground mixture.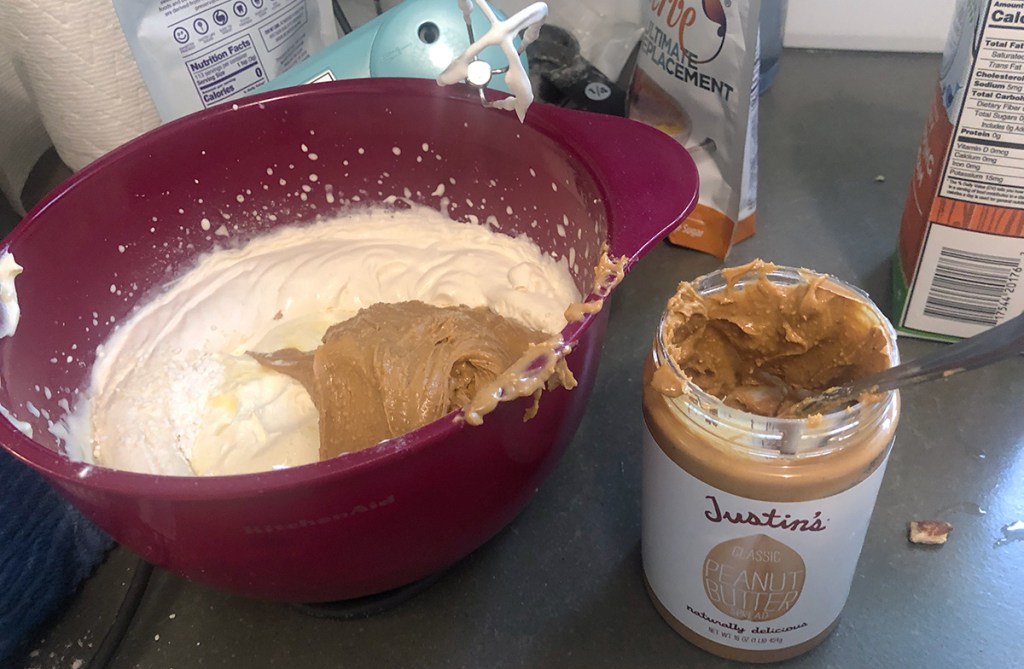 Then, after beating together some whipping cream, Swerve Confectioners, and vanilla extract, it was time to add my favorite ingredient… peanut butter!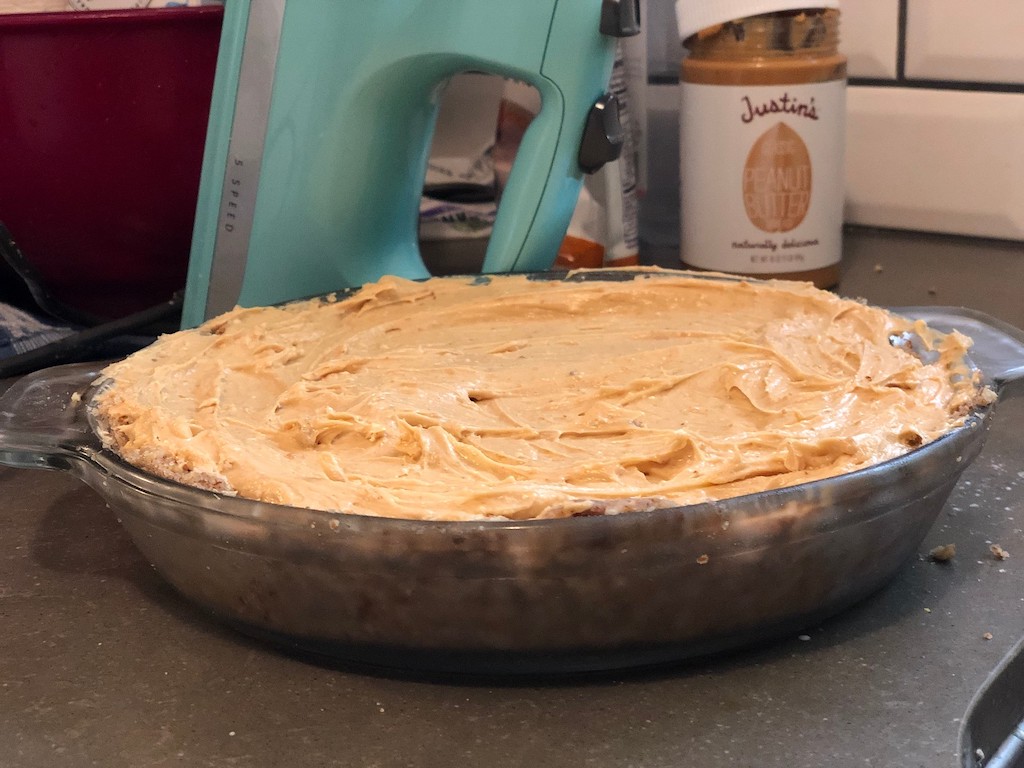 To keep it real, I will say that I didn't follow the recipe exactly (oops!), as I added the softened cream cheese, butter, powdered Swerve, and peanut butter mix directly to a bowl with ALL of the whipped cream, instead of creaming those components together with just HALF of the whipped cream.
So then I ended up making more whipped cream to slather on the top. It was still delicious – but my mistake probably made it even richer than it needed to be.
Oh well! It still came together to form a silky, smooth filling. I couldn't help myself from grabbing a little taste test before pouring the mixture into the pie crust.
After scooping the peanut butter filling into the chilled pecan crust, I topped it with the additional whipped cream I made, some cocoa powder to dress it up, and my favorite Lily's chocolate chips! The original recipe didn't call for chocolate chips, but I couldn't resist. 😆
This pie was looking like pure keto decadence, but I had to practice some serious patience as it cooled and firmed up in the fridge for a couple of hours.
And then, at last, it was time to try it! Between the crunchy pecan crust, the velvety peanut butter mousse, and the added hint of bittersweet chocolate from the cocoa and chocolate chips, my mouth was on a flavor and texture rollercoaster ride that I never wanted to end. 💃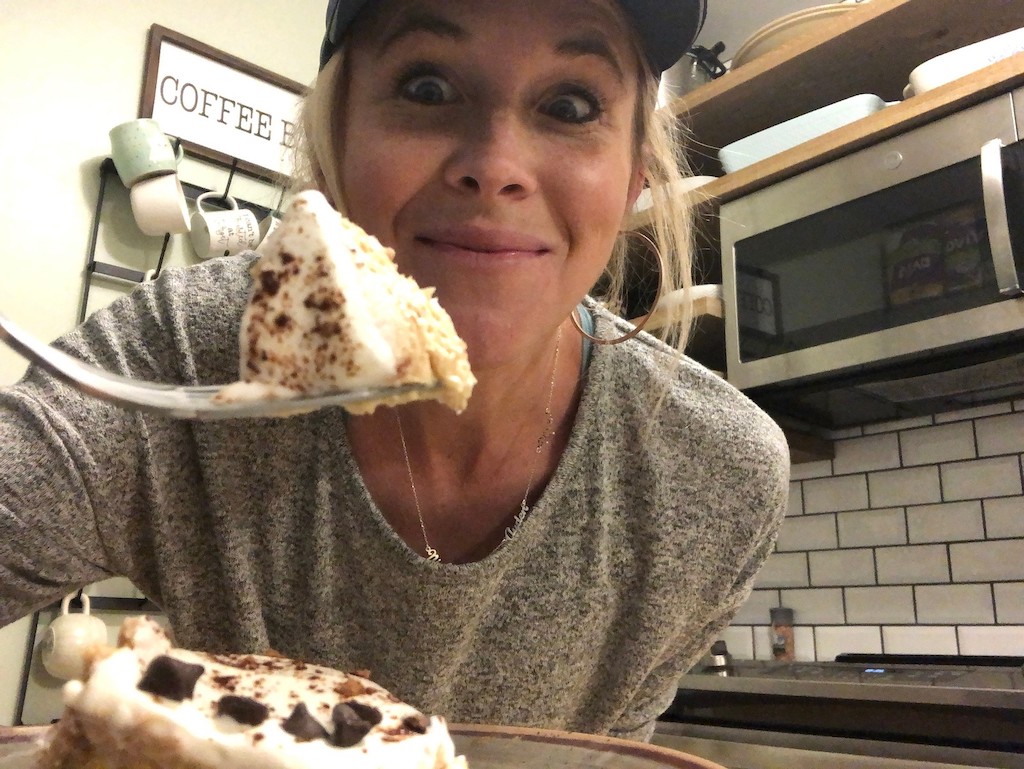 As someone who doesn't dabble in homemade desserts often, I'm happy to report that this recipe is surprisingly simple for such a delicious result. You should try it out for yourself so your tastebuds can have the same decadent experience mine had. In the meantime, I'm going back for a second slice. 😋
---
Then, see what Erica thought of this top pinned fudgy keto brownie recipe!