This Magic Spoon Cereal Variety Pack Giveaway Has Ended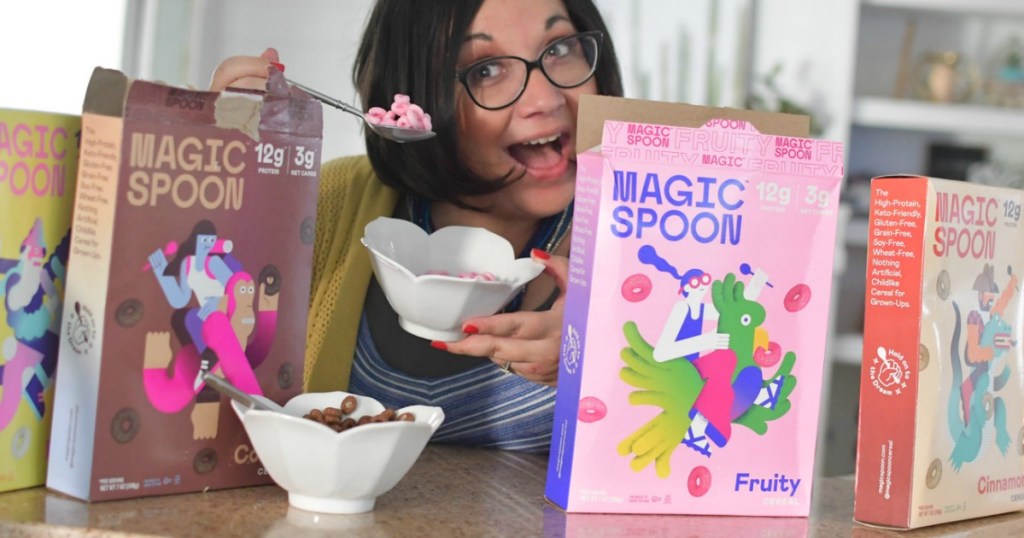 We're sorry, but this giveaway has ended.
Be sure to sign up for our FREE Hip2Keto email newsletter and you'll get our 20 recipe eBook, all of our latest keto recipes, tasty restaurant guides, clever shopping tips, the best deals, and more sent right to your inbox…and never miss out on another giveaway!
---
In celebration of National Keto Day, two lucky winners will win yummy Magic Spoon Cereal Variety Packs! Our team LOVES Magic Spoon Cereal, and you will too, which is why we are so excited about this giveaway!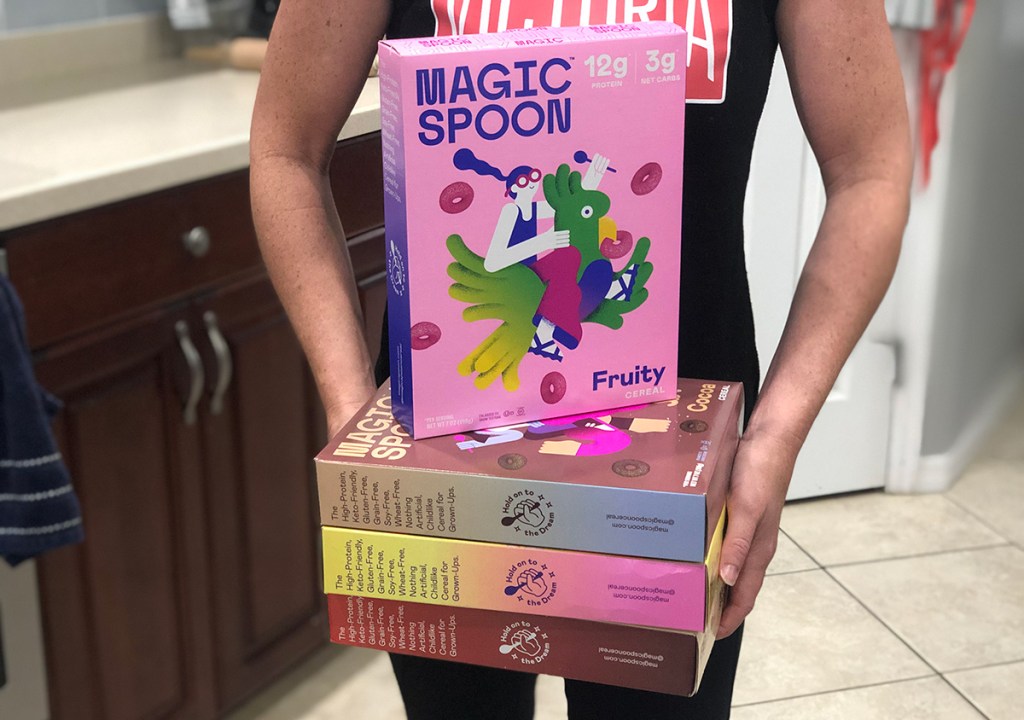 Each Variety Pack includes four boxes of delicious Keto Friendly Magic Spoon Cereal. You'll get one box of each flavor – fruity, frosted, cocoa, and blueberry! YUMMO!
Collin LOVES Magic Spoon Cereal…
The taste is spot on! First off, it's actually delicious! My keto tastebuds may be tuned a little differently than others, but I was so blown away after the first bite. It was magical. 🤩 My non-keto brother-in-law Stetson even tried out the cereal and also loved it!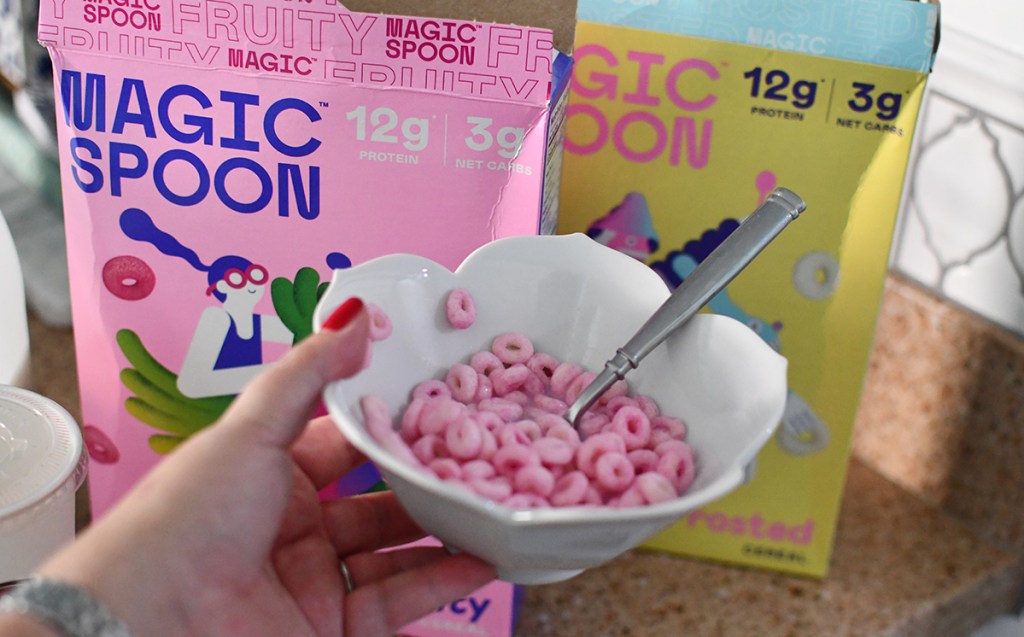 The nutrition facts will make your keto lifestyle happy. 😁
Here's what you're looking at for each 1/2 cup serving of this cereal:
6g of Fat
3g Net Carbs (8g Total Carbs – 2g Fiber – 3g Sugar Alcohols)
12g of Protein
Plus, it's not made with any crazy ingredients that you can't pronounce, so you'll feel good about what you're eating.