Serve Your Favorite Salads Right From an Avocado (+ How to Video)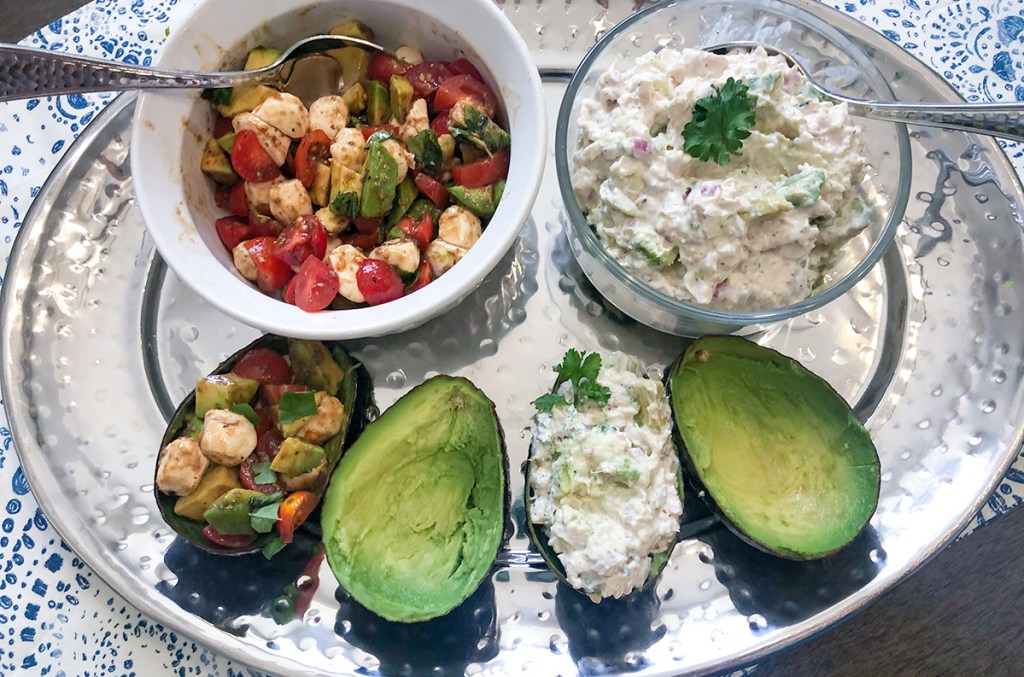 Avocados are pretty much a super fruit.
You can even use the skins as a serving dish like Erica did following these easy Avocado boat recipes from Delish. See how she creates these low-carb avocado boat salads with tips (and even a how-to video)!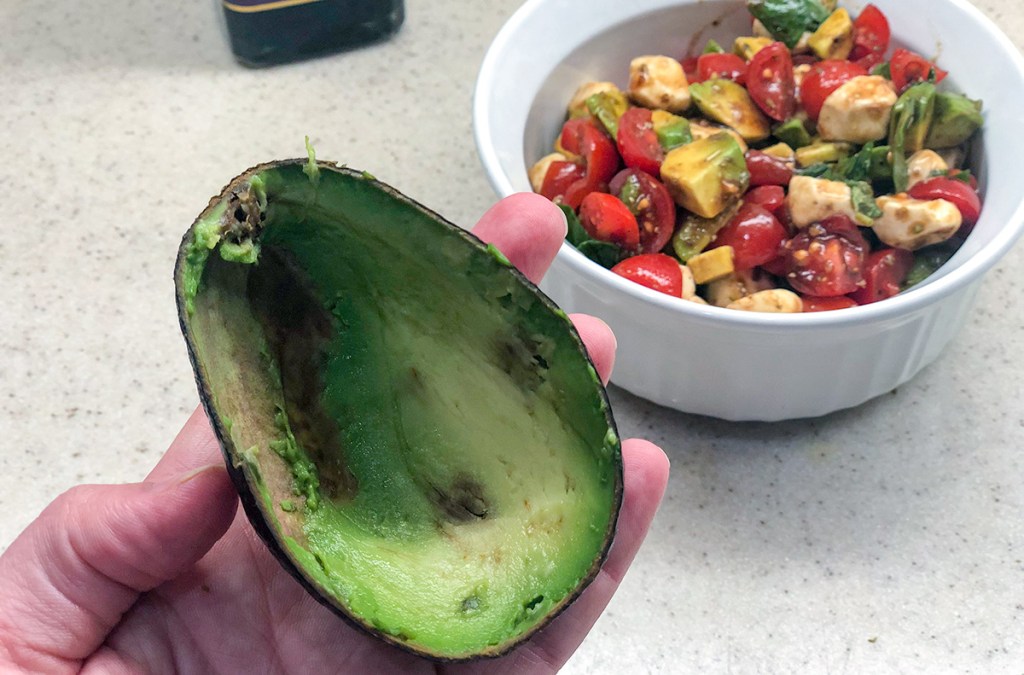 The idea is pretty genius. Halve an avocado, partially scoop some out the flesh, add the scooped avocado to your favorite salad recipe, and stuff the mixture back into the shell to serve.
It works with a variety of salads, so Erica tested this recipe out with Caprese Salad and Chicken Salad.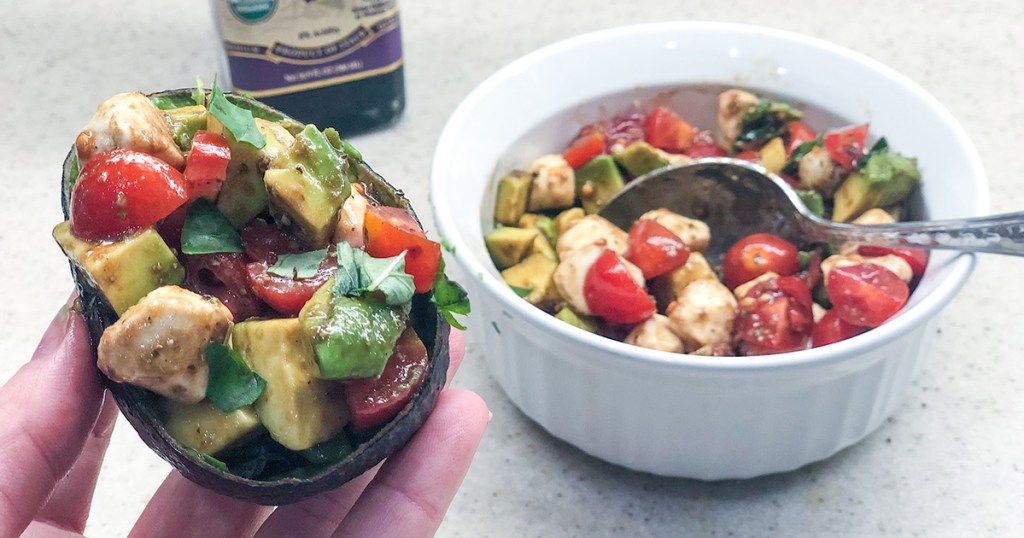 The Caprese salad came together with just a few simple fresh ingredients like mozzarella, tomato, basil, and avocado drizzled with olive oil and balsamic vinegar.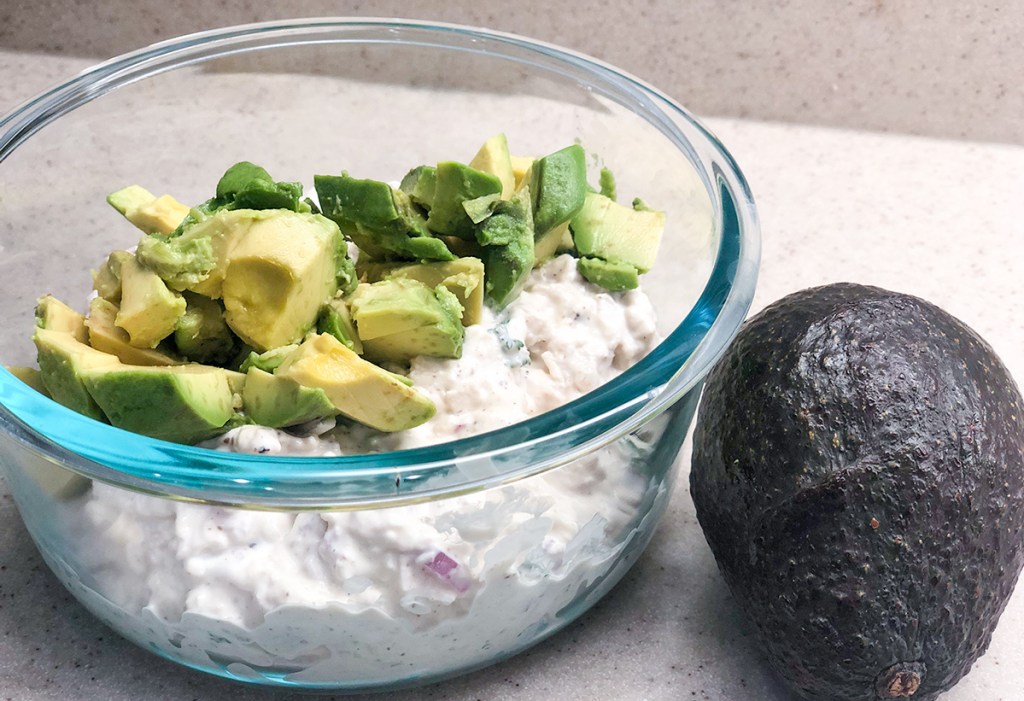 For the cool and creamy chicken salad, Erica uses a mix of shredded chicken, red onion, avocado, mayo, dijon mustard, lemon juice, and seasoning.
Hip Tip from Erica: "The chicken salad recipe calls for Greek yogurt. I was not interested in purchasing an entire container of Greek yogurt for just two tablespoons, so I just used sour cream. Turned out delish!"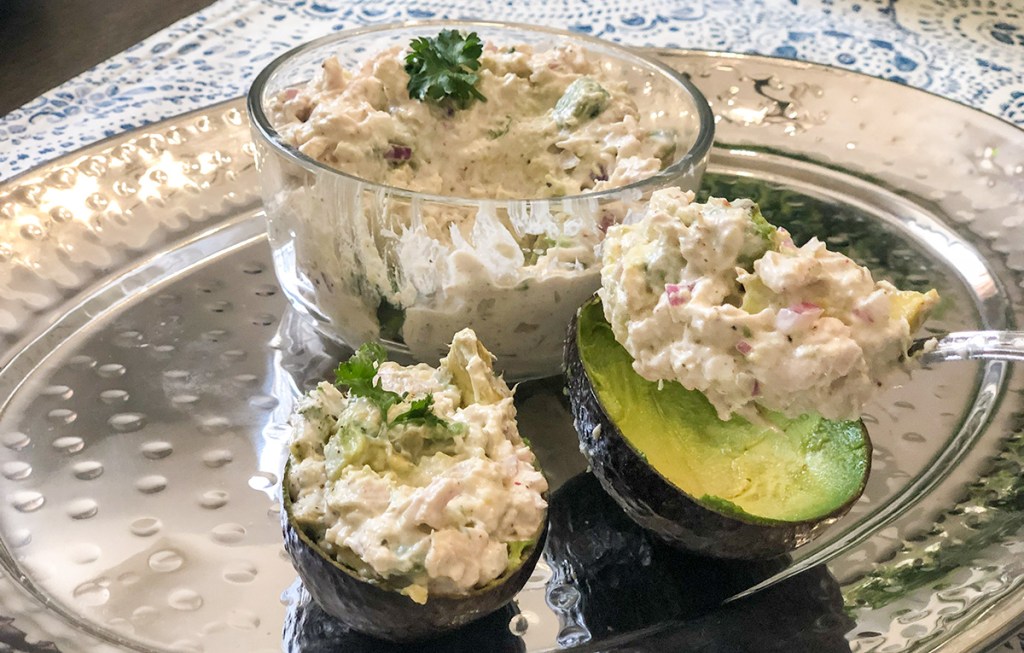 This idea is perfect for an easy lunch at home that doesn't require an extra dish to serve. You could also wow friends and family by serving up these avocado boats at your next get together!
"These are really fun! The chicken salad recipe and the Caprese salad recipe were both on point and delicious! I was especially a fan of the chicken salad—I would have never thought to put lemon and dijon mustard in my chicken salad.

To be honest, I would not serve this as lunch or dinner at home to my family all the time, BUT this would be so fun to bring to a girl's party, baby shower, bridal shower, etc.! They are fun and the amount of 'salads' you can stuff into these avocados are endless—love that! They would also make a great prepared quick lunch as you could totally make a bunch of these and pull them out of the fridge as needed." – Erica
On top of the Caprese and chicken salads, Erica's recommends trying out other stuffing ideas, like filling the avocado shells with taco meat and toppings for a Mexican inspired avocado boat. Yum! 🌮 Get inspired by some of the ideas on Delish or try this idea out yourself with your own favorite salad recipes.
---
Make the best Caprese salad thanks to this sweet and tangy balsamic glaze.