These Keto English Muffins Are Made Out Of What?! [+ Recipe How-To Video]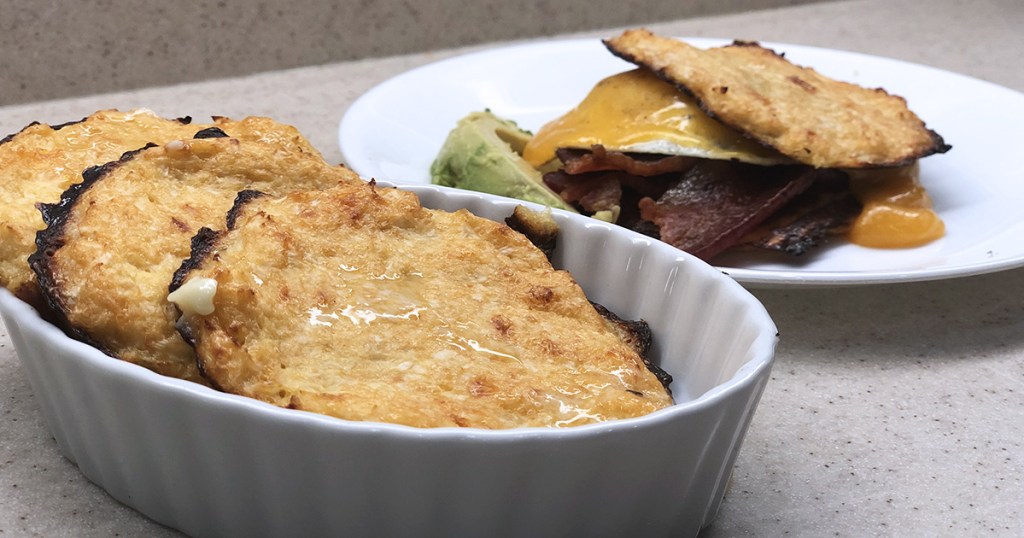 Leave it to Hip2Keto's own Erica to try out pretty much any recipe!
Recently, she came across a keto-friendly English muffin recipe from Eating Well that uses primarily cauliflower for the dough. Crazy, right?! I love finding new keto bread recipes. Check out her thoughts and watch the recipe video for the how-to!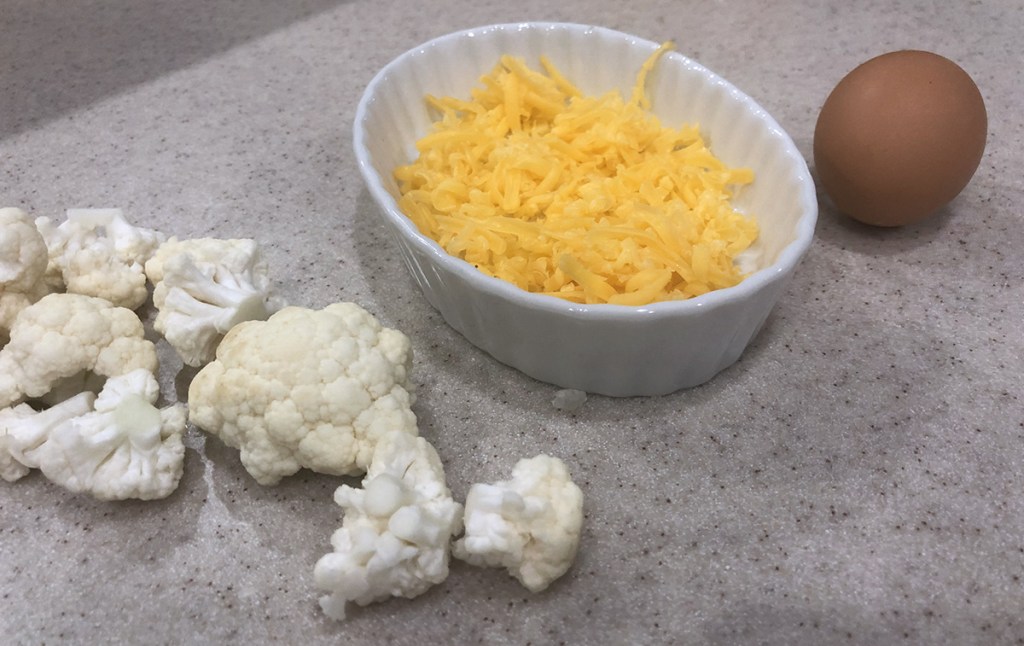 These keto English muffins only require three ingredients—cauliflower florets, shredded cheddar cheese, and an egg. You start by ricing the cauliflower in a food processor, microwave the tiny granules for 3 minutes, and then strain off excess liquid using a cheesecloth or kitchen towel.
Mix the cauliflower with the shredded cheese and egg and form into patties on a parchment lined cooking tray. The original recipe used a special gadget to form the disks, but Erica found it was no problem to just use her hands.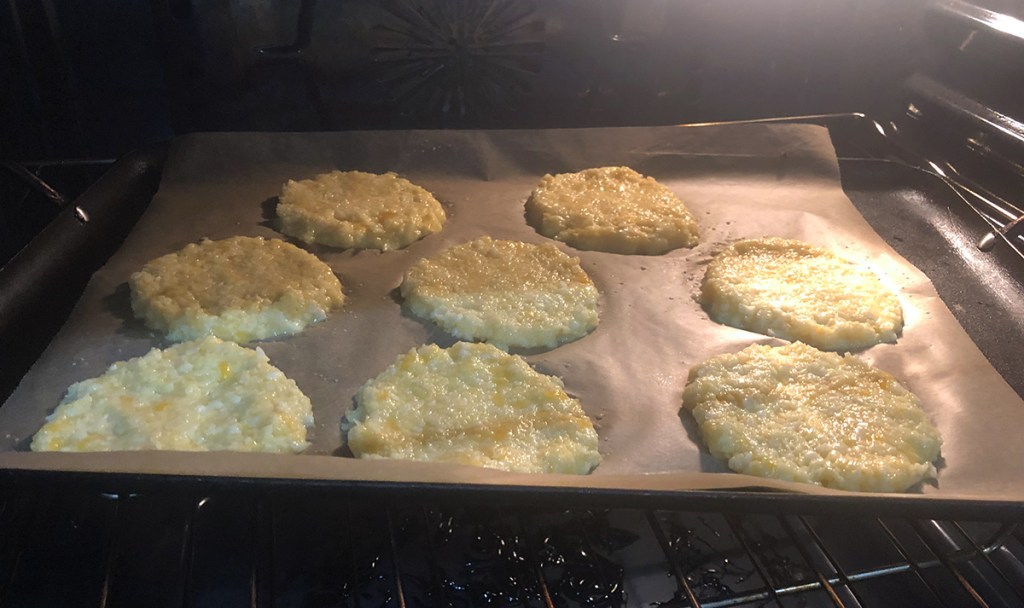 Then Erica baked the rounds in the oven at 425ºF for 25 minutes until browned and crispy around the edges.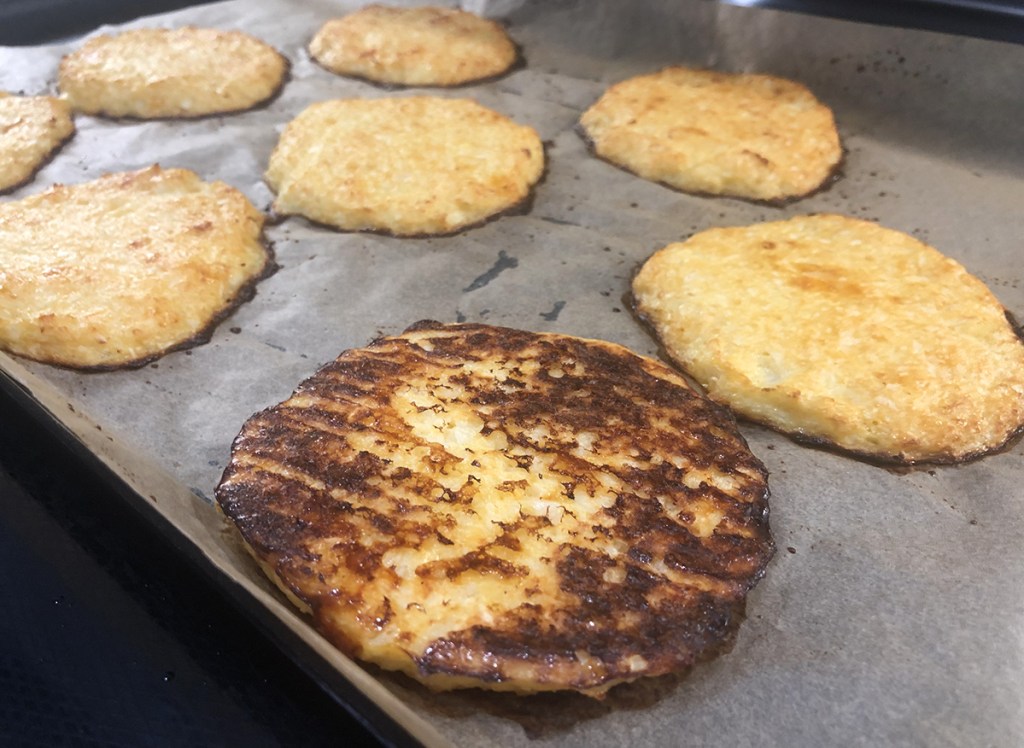 Erica cooked hers for exactly 25 minutes, and while they appeared dark, they didn't have a burnt flavor to them.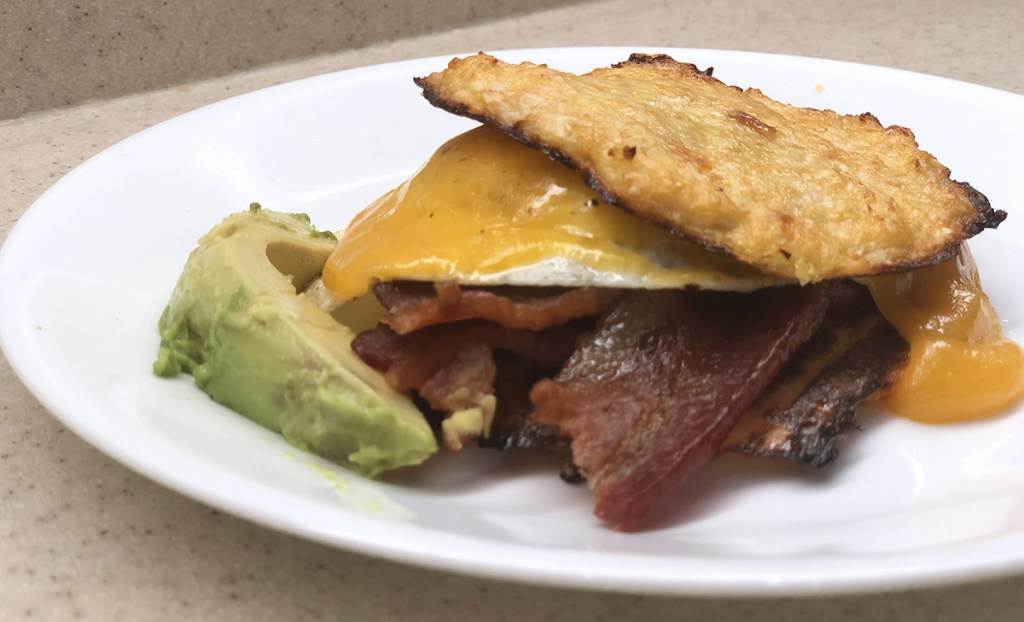 Once out of the oven, you can enjoy them either on their own, with some butter, or as the buns for a delicious breakfast sandwich! Erica even recommends making them ahead of time and storing in the fridge to toast up for a quick breakfast.
These are COOL! I had no idea what these were going to taste like when I pulled them out of the oven. First of all, the recipe is simple, which I love! They do not taste 'bready' or 'grainy' — they have an egg consistency more than anything, but they still hit the spot when you are craving an english muffin or breakfast sandwich.

Oh and they are so good with lots of fatty butter! 🙂 I was also impressed by how durable they are, making it easy to use them for homemade breakfast sandwiches filled with lots of low-carb yumminess! – Erica
Try out this recipe next time you're craving a morning English muffin!
---
Skip the bun and make grab-and-go egg bites!