5 Enlightening Food Documentaries That Are Worth The Watch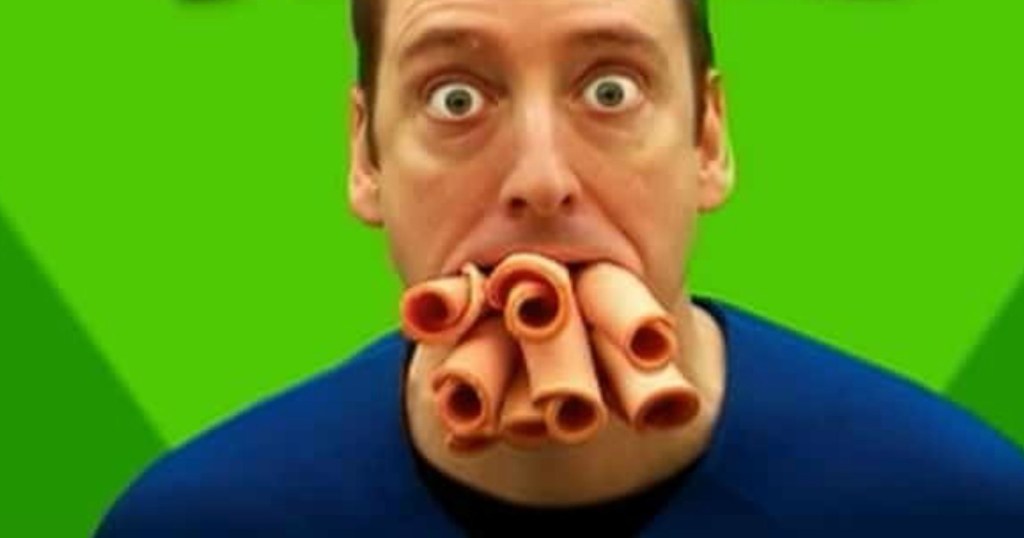 Time to switch up your binge-watching queue.
Want a good film that captivates you and makes you more knowledgeable? We've rounded up some of our favorite food documentaries to watch which explore the food industry and reveal common misleading information about sugar, wheat, and other false claims in between.
---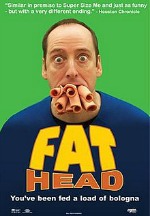 Remember "Super Size Me" and the shock it created around eating fast food? Comedian Tom Naughton responds head-on by following a diet consisting of double cheeseburgers and fried chicken to demonstrate that almost everything you think you know about obesity and healthy eating is wrong.
"The takeaway for Fat Head is that fat fuels the brain. It's also a cue for consumers to do the research and follow what works for them. Bucking traditional "wisdom" is smarter than blindly following the well-meaning Morgan Spurlocks and the CSPIs of the world. During the filming of the documentary, Tom Naughton also suggests he manages to lose weight eating at McDonald's regularly, a direct antithesis to the results Spurlock claims to have experienced." — Hip2Keto Jamie
---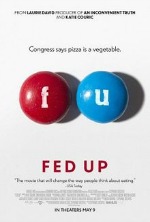 There's no sugar coating it, director Stephanie Soechtig has had it with "Big Sugar". This documentary follows families struggling with obesity, diabetes, and other health issues all linked to neglect from the US government, to accurately assess the risk of sugar in the American diet, especially that of children.
"I cleaned out the pantry, throwing away all of the crap I'd had no idea was crap. Then I made dinner for my family tonight with no added sugar in it, and they loved it. I also told them about the movie, and we're going to watch it together in a couple of days. I'm so, so glad I watched this. I'm done with sugar. Done. I know that's going to be hard, but I'll do whatever it takes. It's that important." — Amazon review
---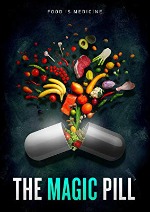 This film focuses on the fact that the cure to a laundry list of health issues and illnesses doesn't have to come from a pill. Rather, through the accounts of doctors, patients, scientists, chefs, farmers, and journalists, you'll see how a shift in eating habits can combat most of our modern diseases, with the main focus boiling down to using fat as fuel.
"The Magic Pill is amazing and so eye-opening. You will throw away everything in your pantry after watching it. It's so cool to see how impactful changing your diet is." — Hip2Keto Michelle
"One of my favorite quotes is 'If it came from a plant, eat it. If it was made IN a plant, DON'T.' They teach you how to shop on the OUTSIDE of the store (where your cheese, meat, cream, butter, and veggies are) and for the most part, stay away from the middle aisles of the grocery store (where your chips, cookies and processed foods are — which are all wheat). I seriously threw away so much stuff from my pantry afterward." — Hip2Keto Erica
---
Not for the faint of heart, Food Inc. takes a deep dive into corporate farming in the US to expose the unhealthy, harmful, and abusive practices that take an extreme toll on animals and employees. Other segments of the documentary delve into the unsustainable industrial production of grain and improper regulations on food labels, ultimately promoting unhealthy food consumption habits by the American public.
"It was a real eye-opener to how our food is handled and manufactured. I have been researching some of the interviewers and following their research and frankly, it explains a lot of why our country is falling so ill. With the combination of how our food is manufactured (yes, manufactured) through its feed, lack of clean space and grazing, and to maltreatment is it any wonder we don't have enough to nourish us anymore? The one thing manufacturers have not realized is how to add all the vitamins, antioxidants, minerals, micro and macronutrients to our food that only come with growing, nurturing, and keeping the land and livestock healthy. Real health from fresh air, sunshine, and humane treatment that keeps produce and livestock at it best." — Amazon review
---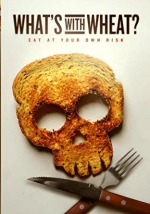 Wheat's not what it used to be, and it's growing increasingly obvious, whether it's the rising number of individuals with wheat and gluten sensitivity, the correlation between gluten and autoimmune diseases, or the tens of thousands of people suffering from ill health. The documentary sets out to educate and raise awareness about making changes to our diets to improve health for children and future generations.
"Wow! Thank you for making this movie. I am very educated on the topic but learned so much more. I avoid obvious gluten but am still so sick all the time. So I paused the movie and looked through my fridge and quickly realized that I am far from gluten-free. It really is hidden in every product under different names. I've decided to go completely gluten-free and sugar-free for 30 days and see where I land." — Amazon review
---
Did You See These?