We Tried the New Carl's Jr. Beyond Meat Veggie Burger & Here's What We Thought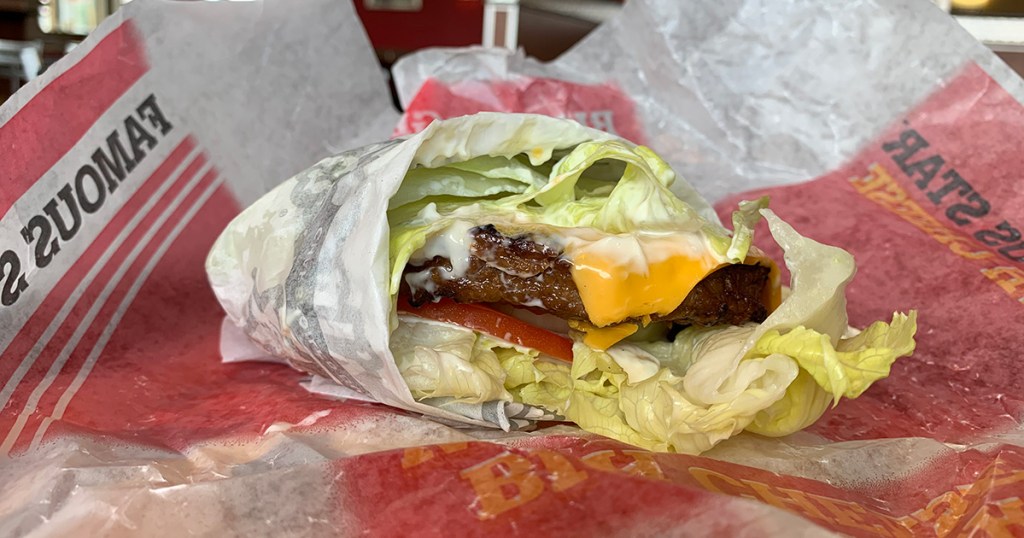 Calling all keto vegetarians, this burger may be for you!
It's no surprise that dining out vegetarian is difficult, but vegetarian keto is a whole new world of limitations. When we heard Carl's Jr. was serving a plant-based patty from Beyond Meat, we knew we had to send our resident taste tester Stetson out to try the new Beyond Famous Star Burger.
To make this burger keto, we swapped out the bun for a lettuce wrap and ditched the special sauce. Based on our modifications to the burger nutrition from the Carl's Jr. website, this keto vegetarian option comes in at 13g of carbs, 37g of fat, and 22g of protein.
We also have to note that some of the ingredients used in the Beyond Meat patty may be questionable to keto consumers, like potato starch and maltodextrin, though they are 2% or less of the burger's composition.
We'll admit, the carb count and Beyond Meat ingredients could raise some eyebrows, especially for someone who follows a strict keto diet, but hey, at least it's a step in the right direction for fast food to accommodate a wider variety of eating lifestyles!
Overall, we're happy to report that the burger is actually delicious! Stetson declared he would eat this burger even without being vegetarian. 😋 Here's what he had to say:
If I didn't already know what I was ordering, I would have been fooled. It was a flavorful burger and pleasantly easy to eat. I didn't get a cardboard or a weird after taste as I would normally expect. I normally wouldn't order a veggie burger, let alone one at Carl's Jr., but after having tried it I would recommend it to anyone especially those who are vegetarian and eating low carb (which I am not).
Would you try this Vegetarian Beyond Meat Burger?
---