This Keto Chaffle Tastes Like Wonder Bread (& Contains NO Cheese!)
Savor your keto sandwiches with our Wonder bread chaffle recipe!
Are you missing delicious sliced bread? 🙋‍♀️

Well, here is the next best thing to kick those carb cravings to the curb. Introducing a keto Wonder bread chaffle that has the soft texture of classic Wonder bread without all the carbs! Even better, for those of you who don't like to consume a ton of dairy, this chaffle contains NO cheese. Yep, no cheese at all! 👏
This is the perfect keto bread that will likely become a staple in your household.
Check out all of our keto bread recipes!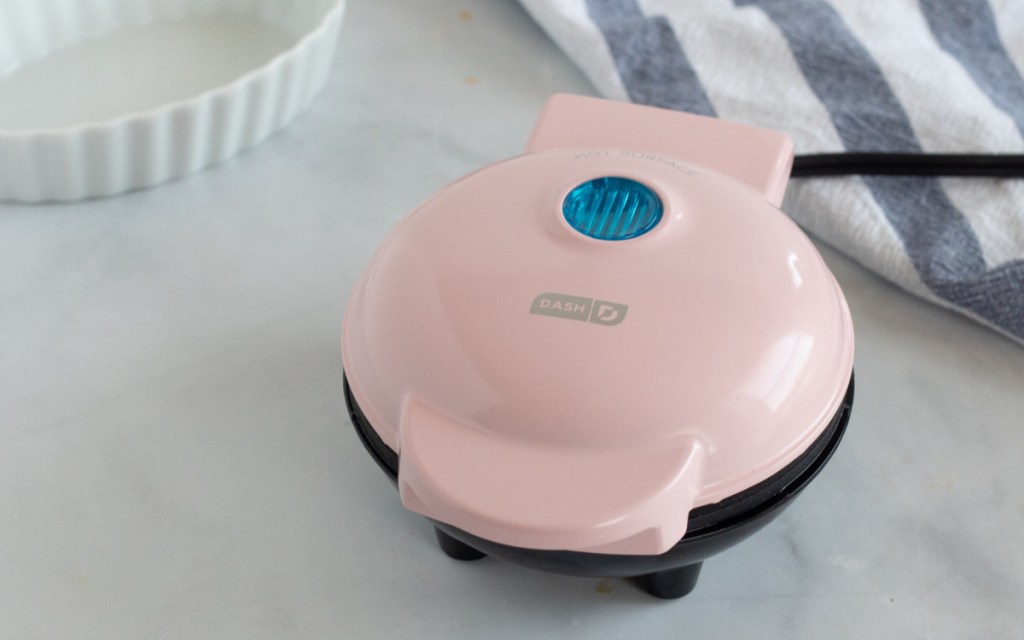 Here is the magic keto chaffle maker.
Save yourself time searching the stores for the most popular small kitchen appliance on the market right now, and snag this Dash mini grill on Amazon. This popular appliance comes in various shapes, styles, and colors available at different retailers. Sometimes, they'll even be on sale for less than $10.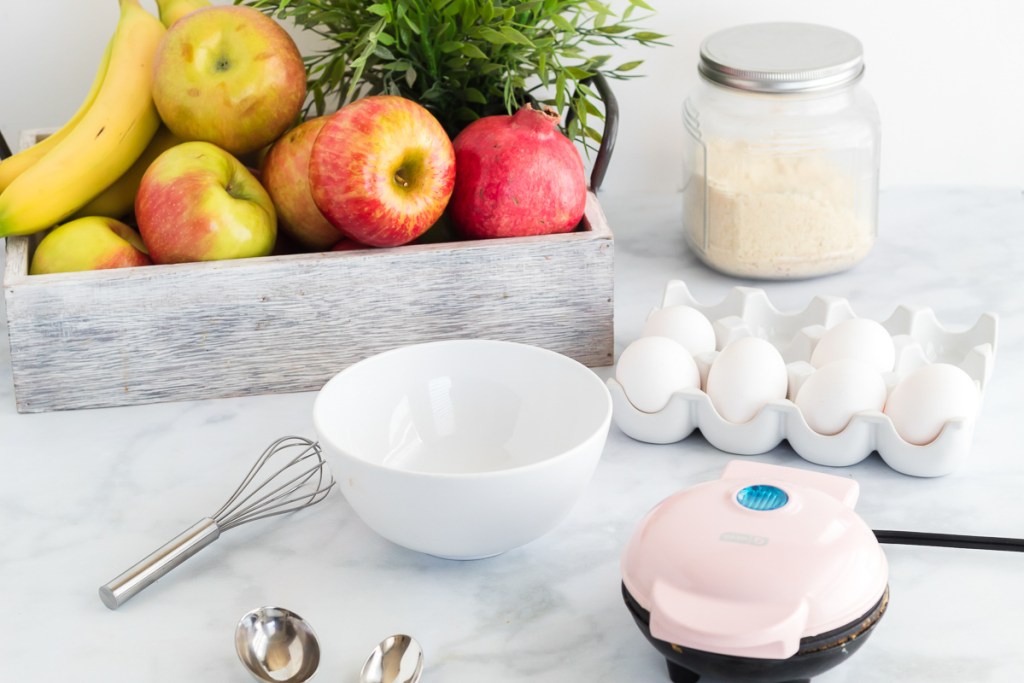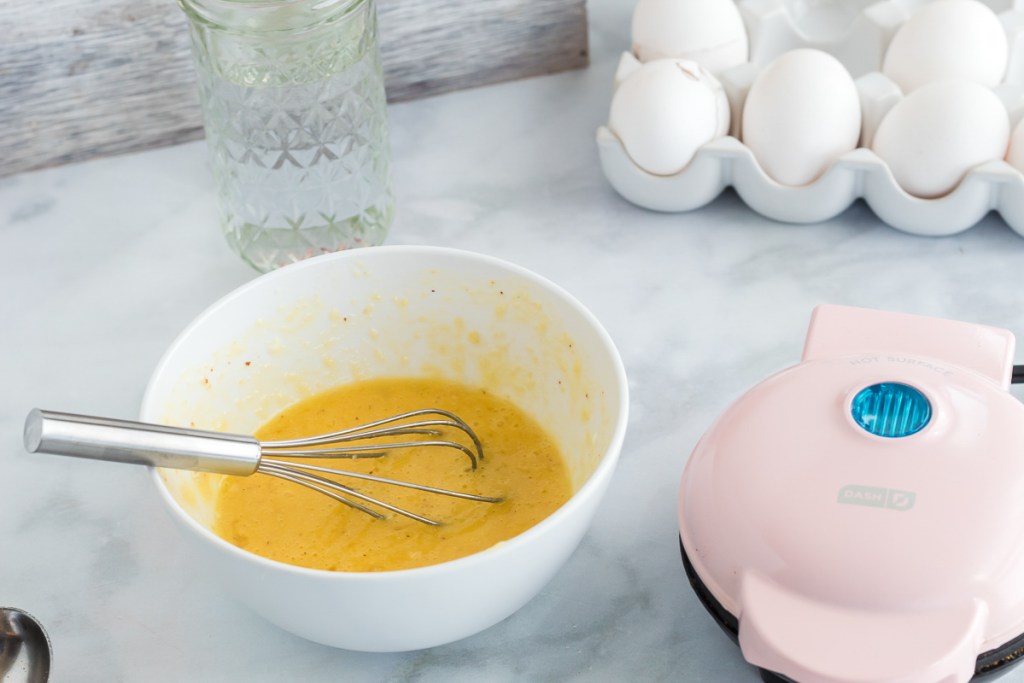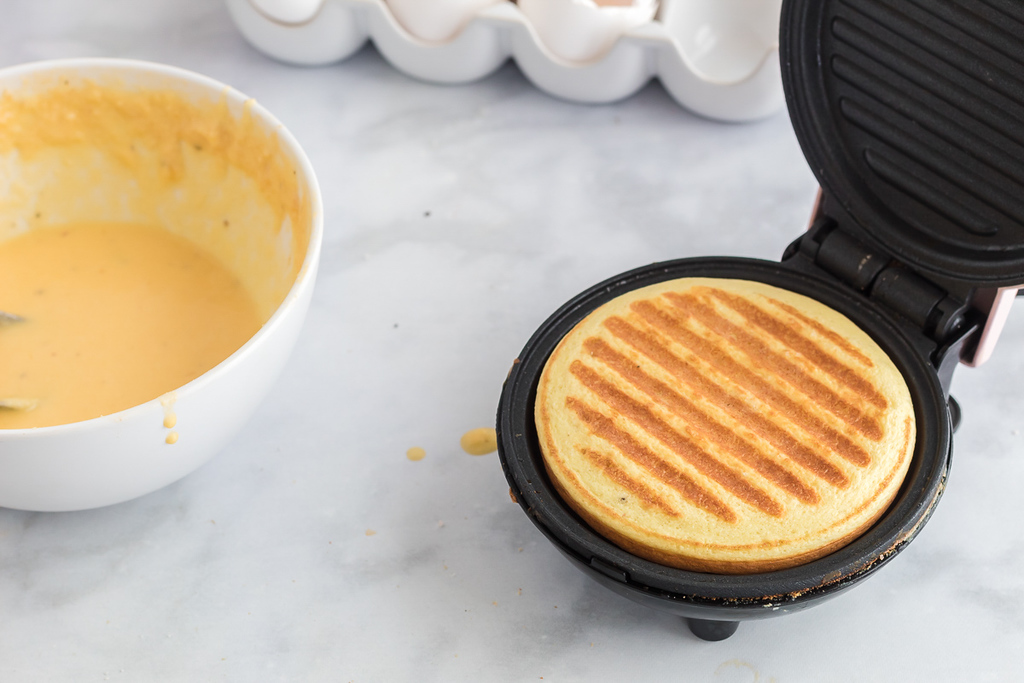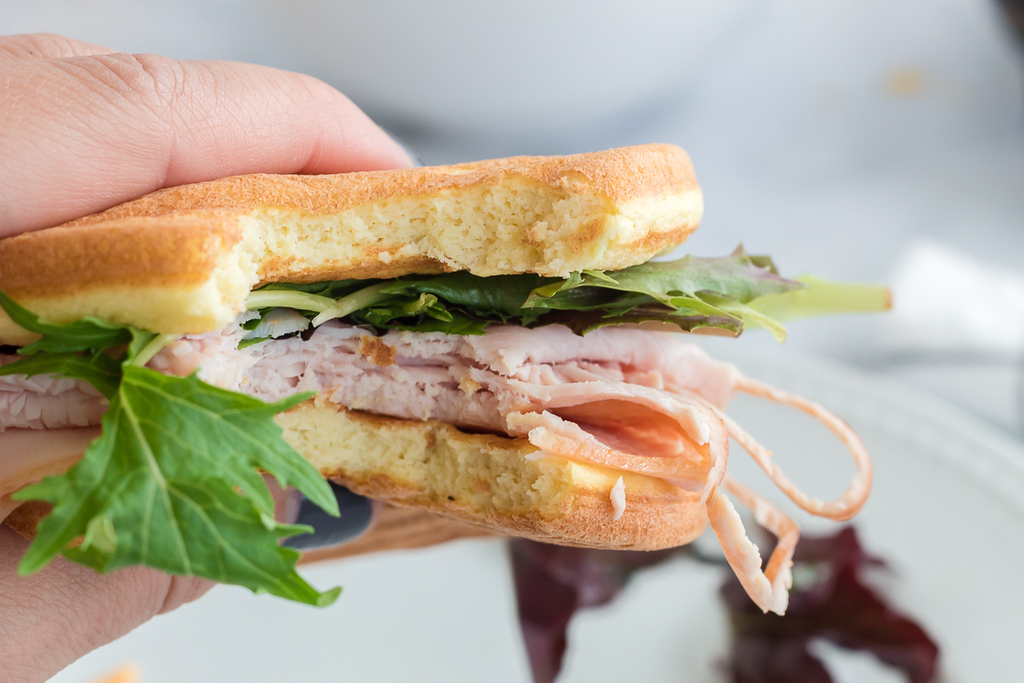 ---
Print
Keto Wonder Bread Chaffle
yield: 4 SERVINGS
prep time: 2 MINUTES
cook time: 2 MINUTES
total time: 4 MINUTES
A keto-friendly chaffle that has the soft texture of Wonder bread minus the cheese.
Ingredients
3 eggs
2 tablespoons heavy cream
1/4 teaspoon baking powder
pinch of salt
pinch of pepper
Directions
1
In a small bowl, add eggs and whisk.
2
Add remaining ingredients and whisk until combined together.
3
Add 2-3 tablespoons of the "bread" mixture to the waffle maker and let cook for 2 minutes. Once cooked, remove and plate.
4
That's it! Enjoy with your fave sandwich toppings, or just smear some butter on your chaffles. YUM!
Nutrition Information
Yield: 4 slices, Serving Size: 1
Amount Per Serving: 88 Calories | 6.3g Fat | 2.5g Total Carbs | 1.2g Fiber | 0.6g Sugar | 4.9g Protein | 1.3g Net Carbs
---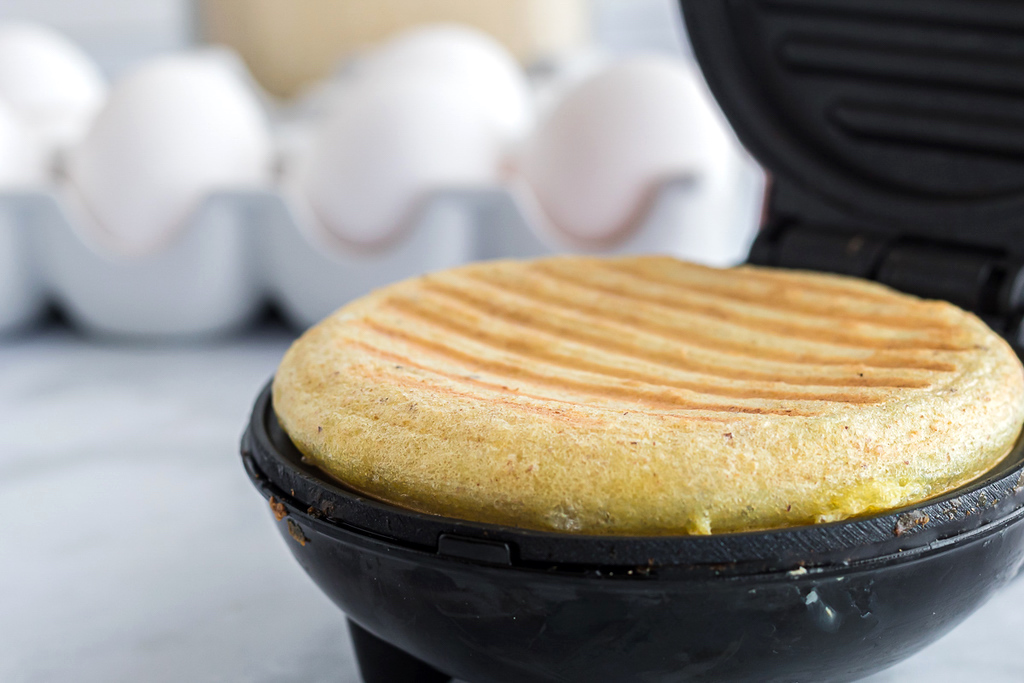 Tips for making the best Wonder bread chaffle:
These are great for keto sandwiches, but you could also add some sugar-free syrup and make them as keto waffles!
No Dash maker? No problem! You can use a regular waffle maker, but the size of the chaffles will be bigger. Some of our readers even made these up like pancakes in a skillet!
This bread is freezable.❄️ Simply wrap the pieces in plastic wrap, put them in a Ziploc freezer bag, and store them in the freezer.
Not a fan of coconut flour? Check out this tip.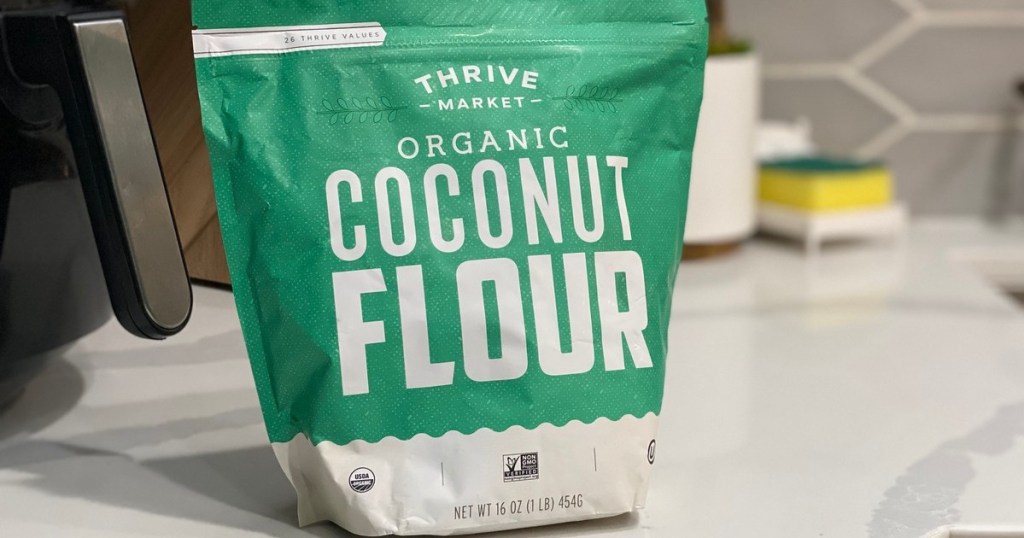 The coconut flour doesn't have an overwhelming coconut taste. However, if you don't like it, there are several options for substituting coconut flour. We testing out some different variations for you. Note that substituting the coconut flour will change the nutrition information.
Instead of 2 tablespoons of coconut flour, use: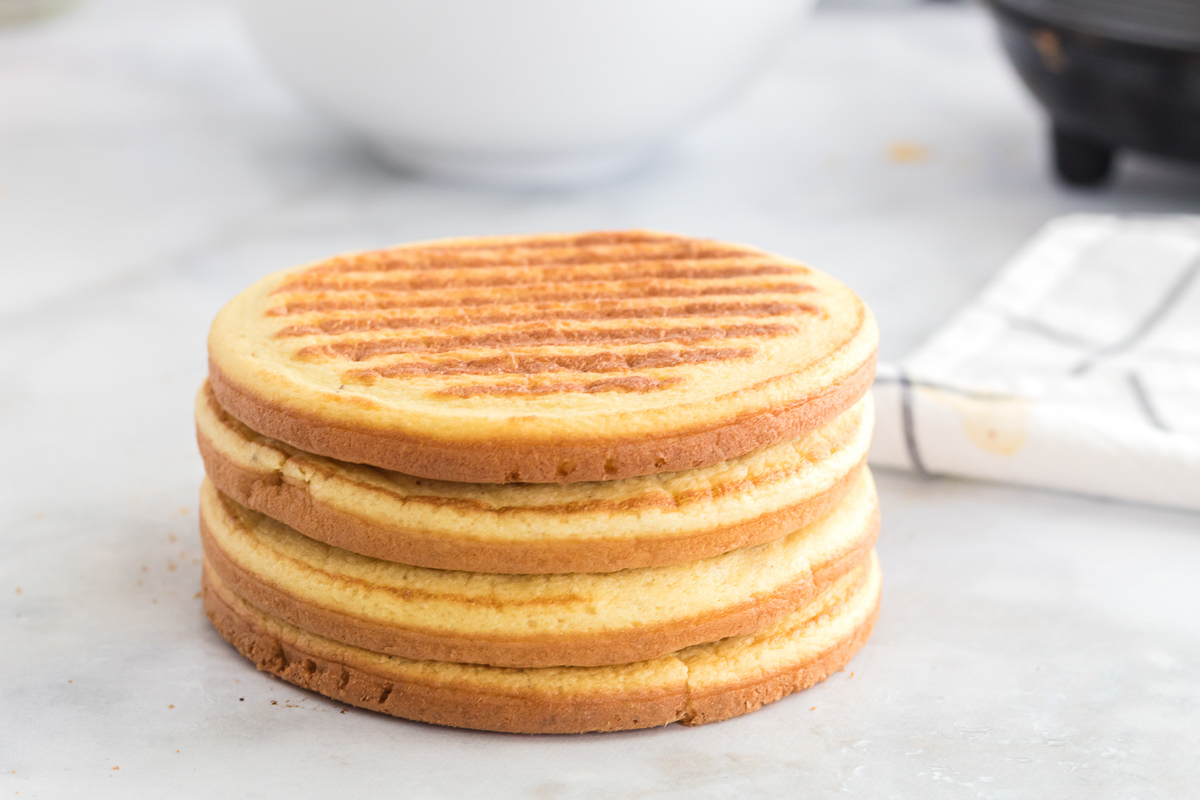 Everyone's going to love these chaffles!
This bread was such a win for my family that even my oldest son asked for a keto bread sandwich for school lunch! Club sandwiches, grilled cheese, and sooo many more ways to enjoy a Wonder bread chaffle. 🤤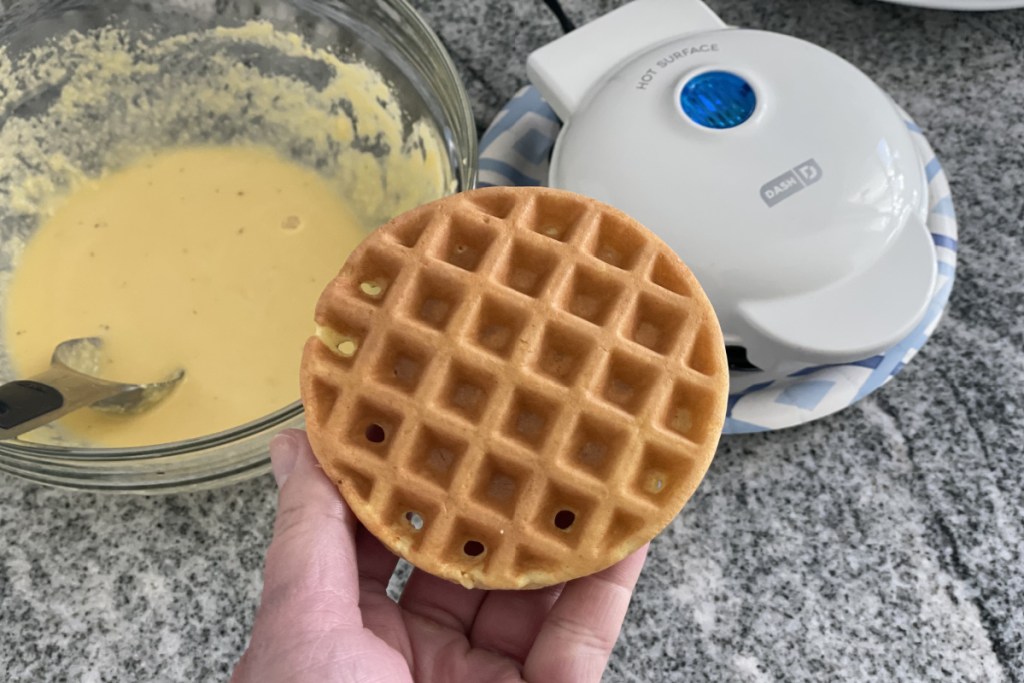 Here's what my Hip sidekick Emily had to say about these Wonder bread chaffles:
"These turned out amazing! I was a little skeptical about making a chaffle without cheese but they taste just like bread! I didn't notice any coconut flavor at all. They made a great sandwich! I also tried making them with almond flour, protein powder, and pork rind crumbs. All variations were tasty! We ate the almond flour ones like breakfast waffles."
---
Have a sweet tooth? You'll love these blueberry chaffles!