Starting Keto? These Two Smartphone Apps Make All The Difference
Keto stats, simplified.
"What do I eat?" "How many carbs are in that?" Am I getting enough fat?" These are just some of the common questions that pop up for new keto dieters. And no one expects you to know straight away – especially when helpful tech can provide the answers to all your nutritional keto questions.
At Hip2Keto, we're crushing on two smartphone apps: MyFitnessPal and Carb Manager. Here's a breakdown of each app we're using daily and why they have a permanent home on our smartphone screens.
---
MyFitnessPal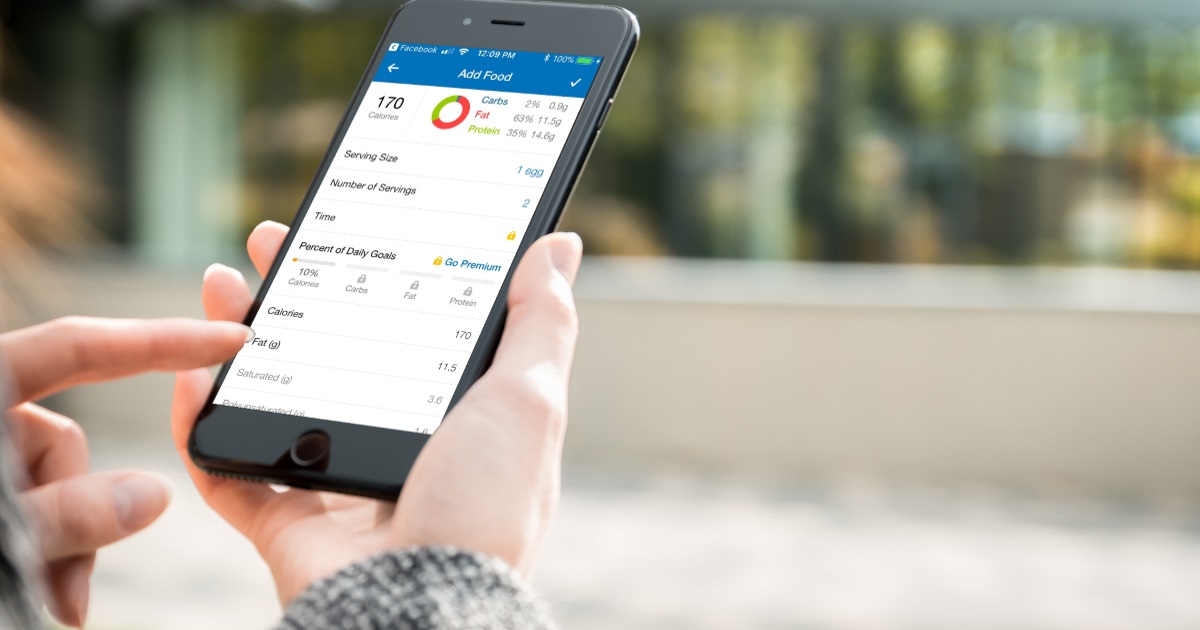 MyFitnessPal, owned by fitness giant Under Armour, is arguably one of the most popular health-tracking apps! It's bursting with a wealth of features, from food tracking to nutrition calculators and even an integrated community. It also works seamlessly with over 50 external apps such as MapMyRun, Fitbit, and Apple Health Kit, just to name a few.
How do I use MyFitnessPal for my keto diet?
It's worth noting that MyFitnessPal is the reason you see accurate and detailed nutrition info on all of the recipes posted to Hip2Keto.com! We love it for its incredibly large library of generic and brand name food facts, along with the ability to simply scan a barcode to pull up its nutrition details.
Similar to our usage at Hip2Keto, MyFitnessPal is great for keeping a food diary and viewing the breakdown of your food intake. You can manually adjust your desired macros, though dashboards pertaining specifically to keto (macronutrient and low-carb views) are only accessible through a Premium subscription. New users can take advantage of the free first-month trial to test out the high-end features of a paid subscription. After the trial, the charge to continue using the paid features is either $9.99 monthly or $49.99 yearly.
What our team thinks:
"I love My Fitness Pal because it's free and it has a pretty extensive database of foods already in their system, especially fast food. It seems like they have a lot of Keto modifications in the database, but you have to keep an eye on it as some are wrong, but there are usually a few options that are correct." — Angela
"This will always be my favorite app, mainly because of how big the database is! Plus, I love the recipe function. I can put in all of my ingredients then split them evenly, AND you can share them with your friends. When my husband & I did P90X way back in the day, I would make these homemade protein balls, and it was so convenient to put the ingredients into the app as a recipe and share with my husband. Then he could just add how many he was eating in his own account." — Alana
"I love MyFitnessPal and use it every day! In fact, I am currently on a streak and have logged in for over 1,380 days… but who's counting lol! ? I love that I can set a goal, participate in Challenges, track my macros, connect with my RunKeeper app, and even get rewarding emails from Under Armour with $40 off $100 codes!" — Mary
---
Carb Manager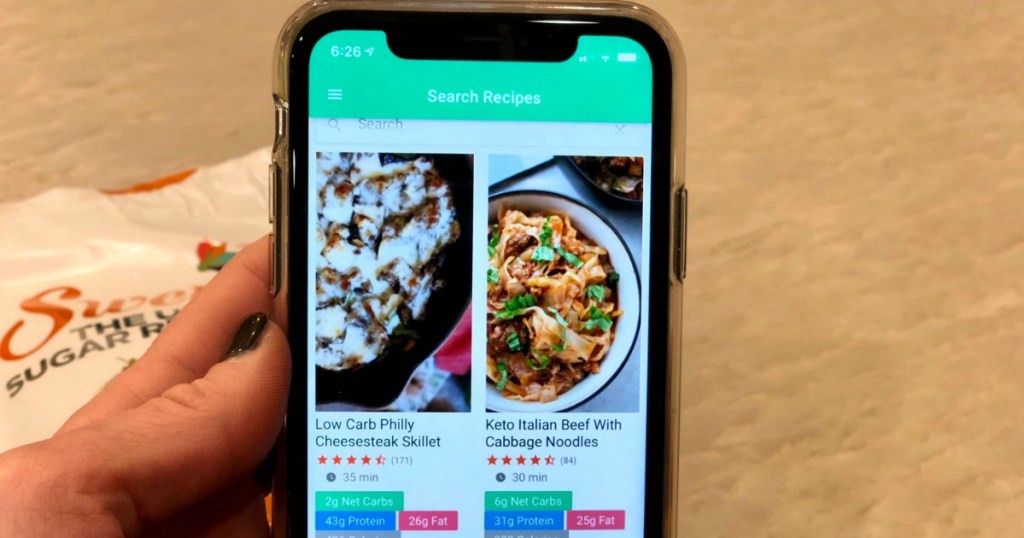 Carb Manager works very similarly to My Fitness Pal, down to its food diary, barcode scanner, progress reports, recipe database, and other nutritional calculator functions. However, it's definitely geared more toward a keto or LCHF (low-carb, high-fat) diet, as many of the useful features only available to MyFitnessPal Premium subscriptions are standard for the free version of Carb Manager.
How do I use Carb Manager for my keto diet?
Users start by inputting their body stats and desired goals. From there, the app generates your daily macros to help you reach your goal weight, along with a visual breakdown of your carb, fat, and protein percentages.
Another one of our favorite features is the keto rating. Whenever you're searching a particular food for its nutritional value, Carb Manager kicks back a rating based on how well it fits into the keto diet. This handy little feature takes all the guesswork out of whether or not your favorite foods will keep you in ketosis!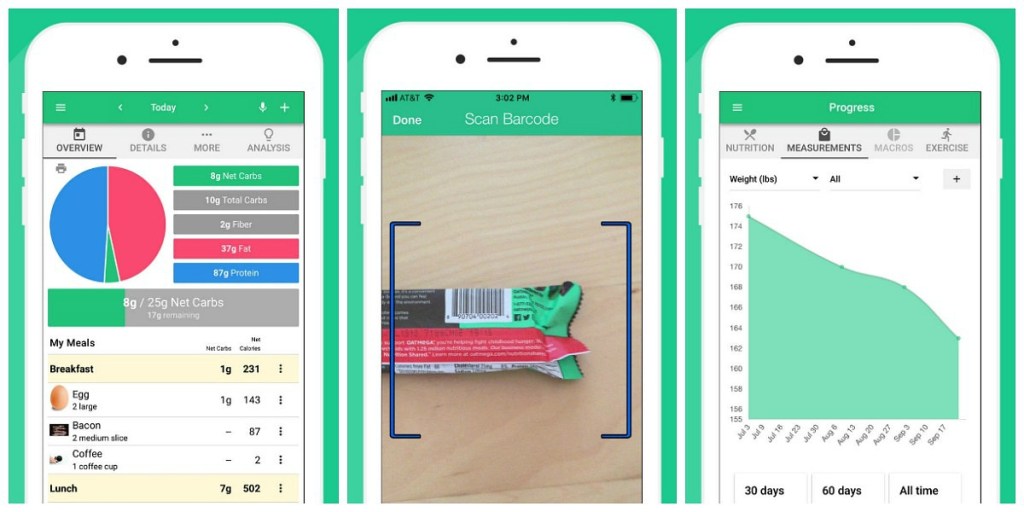 While there's a Premium version of this app as well, our team has found that the features in the free version are pretty robust. That said, if you're looking for personalized meal planning and more extensive reporting, you can upgrade to the paid version for $8.49 for 1 month, $16.49 for 3 months, or $39.99 for a full year.
What our team thinks:
"I love the Carb Manager free version! I think it's super simple, and I even like it better than MyFitness Pal. It's so cool that it also gives your food a Keto rating. I use it daily and any time I'm not sure whether a new product is keto or not." — Michelle
"When starting out on keto, this app was my everything! It was immensely helpful to have my macros calculated, track my daily consumption, and monitor how many glasses of water I drank. I LOVE that it recommends which foods are good for keto as well!" — Emily
"This app has saved my bacon (no pun intended) more times than I can count! The barcode scanner is a game changer!" — Jamie
---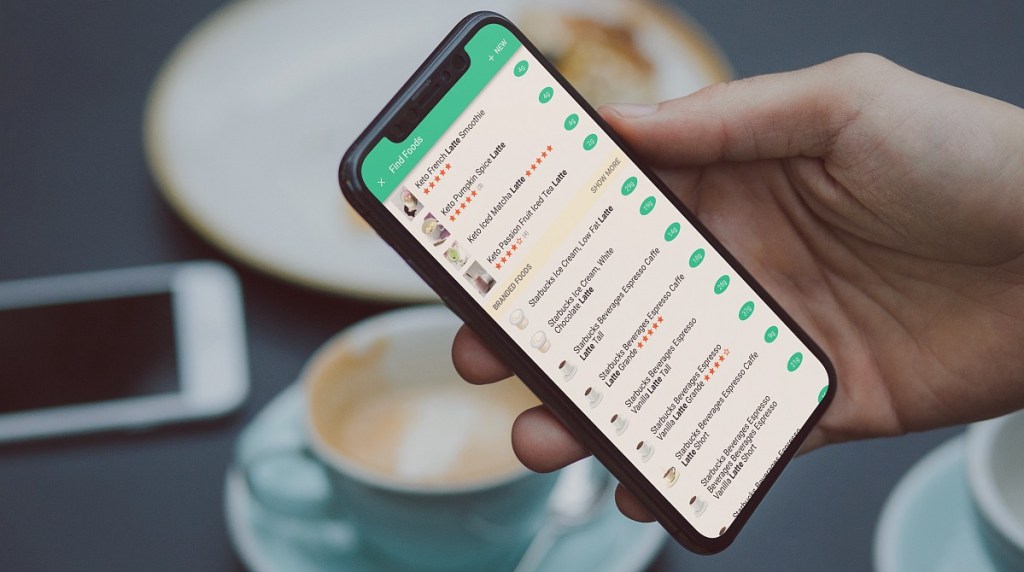 We LOVE anything that makes our lives easier, and these apps certainly do just that when it comes to listing out nutritional factors and keeping our macros in check. But all that said, there's an even more powerful tool that can measure your progress on keto: it's your brain! If you feel good, mentally and physically, then that's all that really matters at the end of the day.
These smartphone apps are perfect to help you learn how to track and monitor your eating. You'll find over time that you won't need to rely on them as much, and that's A-OK with us. As long as you're feeling the benefits of keto, you're golden!
---
Love podcasts? Give these keto shows a listen!