Pucker Up for this Yummy Stevia-Sweetened Keto Lemonade

Nothing hits the spot on a hot summer day like a cold glass of lemonade!
This low-carb lemonade is SO GOOD and SO EASY! It literally takes five minutes to whip up, and it's as simple as juicing a few lemons, then adding ice-cold water and stevia.
Oh, and the secret ingredient—sea salt! The little bit of added salt helps cut the tartness. Salt also provides our bodies with extra electrolytes that we need when practicing a ketogenic lifestyle. Double win!
Spike your lemonade—It's party time!
This lemonade is super versatile. A few fun ideas for BBQs and moonlit parties:
Keto margaritas: To the full recipe, add the juice of two limes, along with 6-8 ounces of your favorite tequila… Salt the rim to dress it up and add some extra flavor!
Iced huckleberry martinis (a personal fave): To each individual 1-cup serving, add 1-2 ounces huckleberry vodka and serve with an extra wedge of lemon.
Strawberry lemonade: Simply blend 4-5 large strawberries with 1/2 cup water until pureed into a juice. Mix the strawberry juice into a full recipe of keto lemonade and add a few extra drops of stevia. The little guys and gals will LOVE it!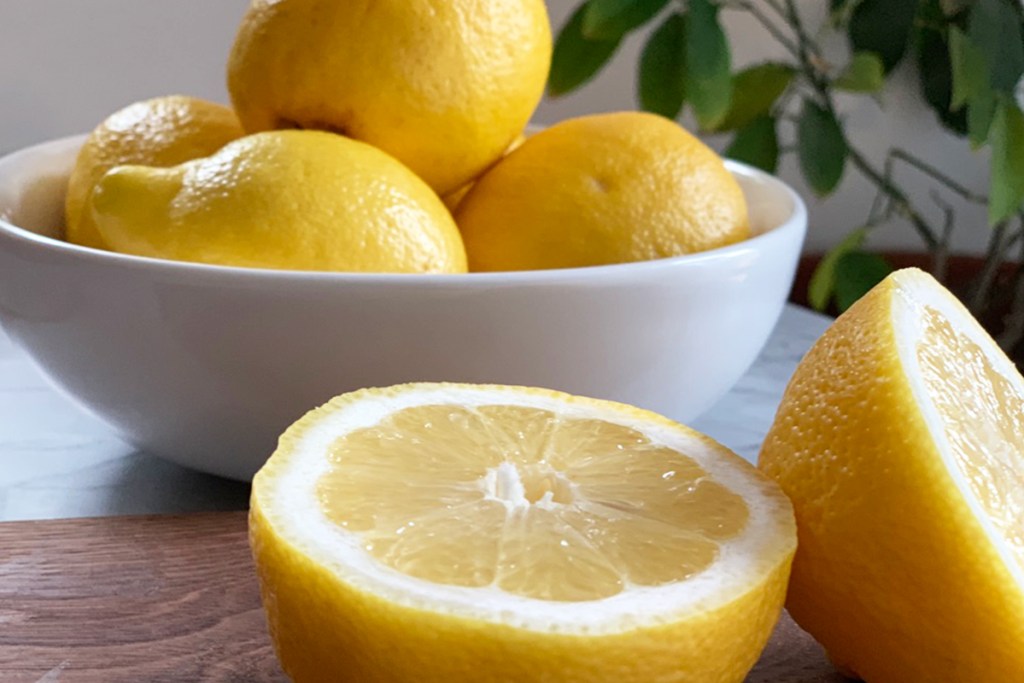 Hip Tips:
This beautiful Grosche 32-ounce glass infusion pitcher is the perfect size for a batch of keto lemonade and looks so pretty with fresh slices of lemon added to the pitcher!
I suggest adding the stevia dropper by dropper to ensure that you get the perfect amount of sweetness for your individual taste buds. The sweet factor of stevia will vary by brand, so play it safe and taste test as you add the stevia. I use Sweet Leaf, Sweet Drops and typically start with 1/2 teaspoon, but often I'll add an additional 10-20 drops because we like it sweet!
---
Print
Stevia-Sweetened Keto Lemonade
yield: 4 SERVINGS
prep time: 5 MINUTES
total time: 5 MINUTES
Nothing hits the spot on a hot summer day like a cold glass of this keto-friendly and kid-approved lemonade!
Ingredients
1/2 cup fresh lemon juice (from 2-3 lemons)
3 1/2 cups ice cold water
1/8 teaspoon sea salt
1/2 teaspoon liquid stevia or more to taste
Directions
1
Combine lemon juice, water, salt, and stevia in a 32-ounce pitcher. Adjust stevia as needed. Serve over ice. Garnish with lemon slices if desired. Enjoy!
Additional Notes
Add variety with my spiked lemonade ideas! (See full post content.)
Nutrition Information
Yield: 4 servings, Serving Size: 1 cup
Amount Per Serving: 7 Calories | 0g Fat | 2g Total Carbs | 0g Fiber | 0g Protein | 2g Net Carbs
---

This keto lemonade is a family favorite.
Everybody loves this lemonade recipe! In fact, the kids think it's the same as the sugary store-bought variety that my mom serves them. Nothing is better than fooling the kiddos with healthy alternatives!
---
For another kid favorite, try these Southern Fried Chicken Bites!