We Tried Maria Emmerich's Best Salmon Recipe… & We'll Take Seconds, Please!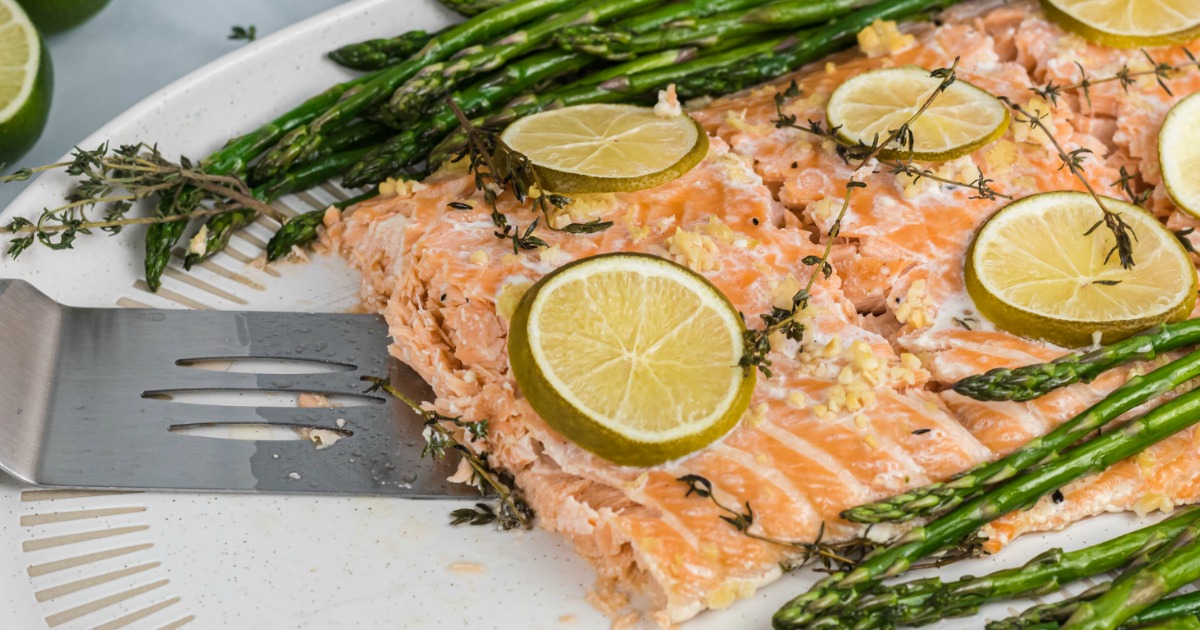 Looking for a simple but flavorful salmon dish?
Maria, author of The Carnivore Cookbook has you covered! We've been loving her Carnivore Cookbook so far for the June selection of our keto book club. In the book, we came across a salmon recipe and it got us thinking how fish can commonly be overlooked on the Carnivore diet!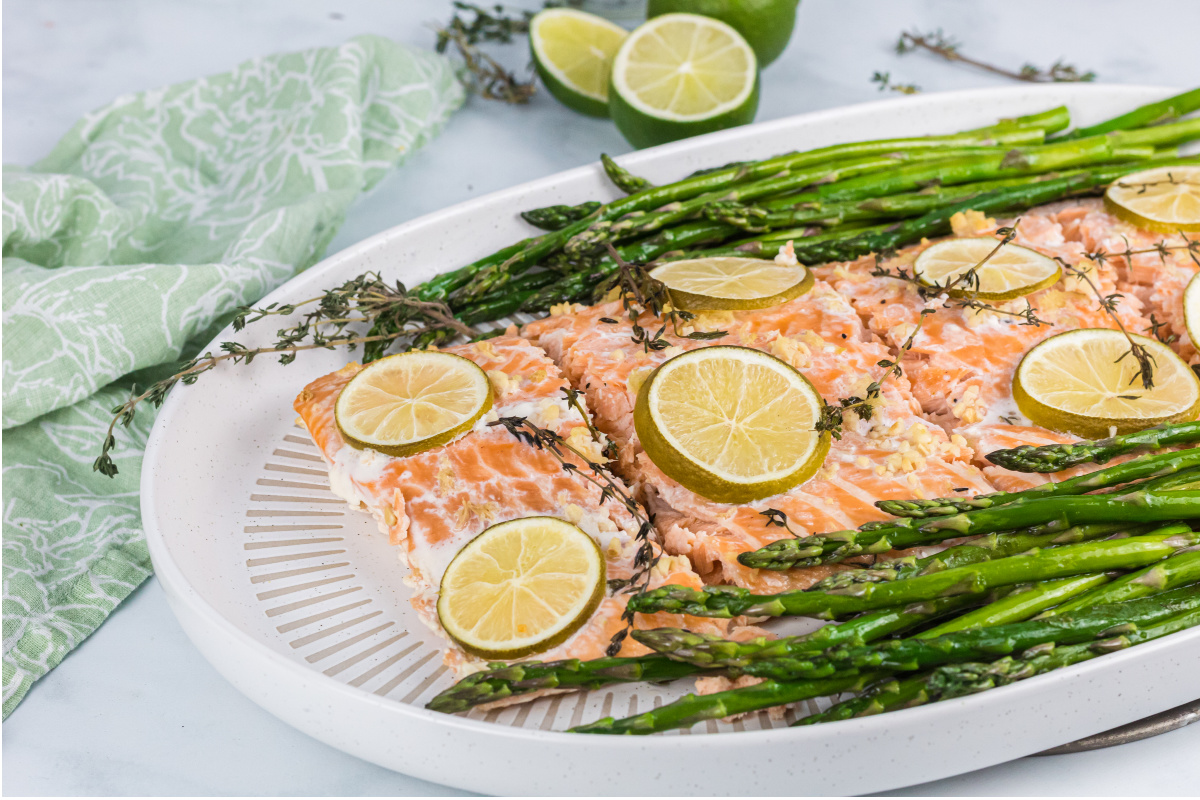 While the salmon in the Carnivore Cookbook features a veal broth, I couldn't help but start salivating at the fresh and simple salmon recipe she has on her website mariamindbodyheath.com, appropriately titled "The Best Salmon Recipe". Naturally, I had to put it to the test.
This simple salmon recipe is seasoned with ginger, garlic, thyme, and lime. It tastes so fresh while requiring just simple, clean ingredients.
I quadrupled the recipe since my whole family loves salmon… and they have already asked me to make it again next week! Salmon is perfect served with fresh broccoli or asparagus but I did save a few pieces of salmon to serve on top of my salad the next day.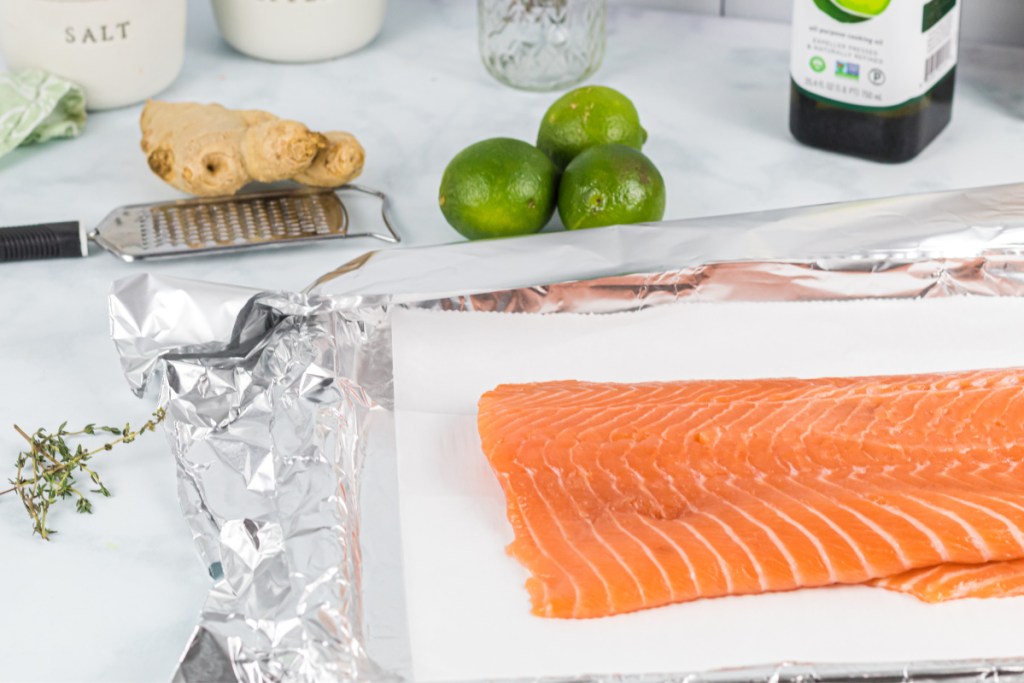 I can't wait to make this salmon again… and neither can my family!
It's always a good sign when my family gets excited about a dish I'm serving, to the point where they request it again before they've even finished their plate!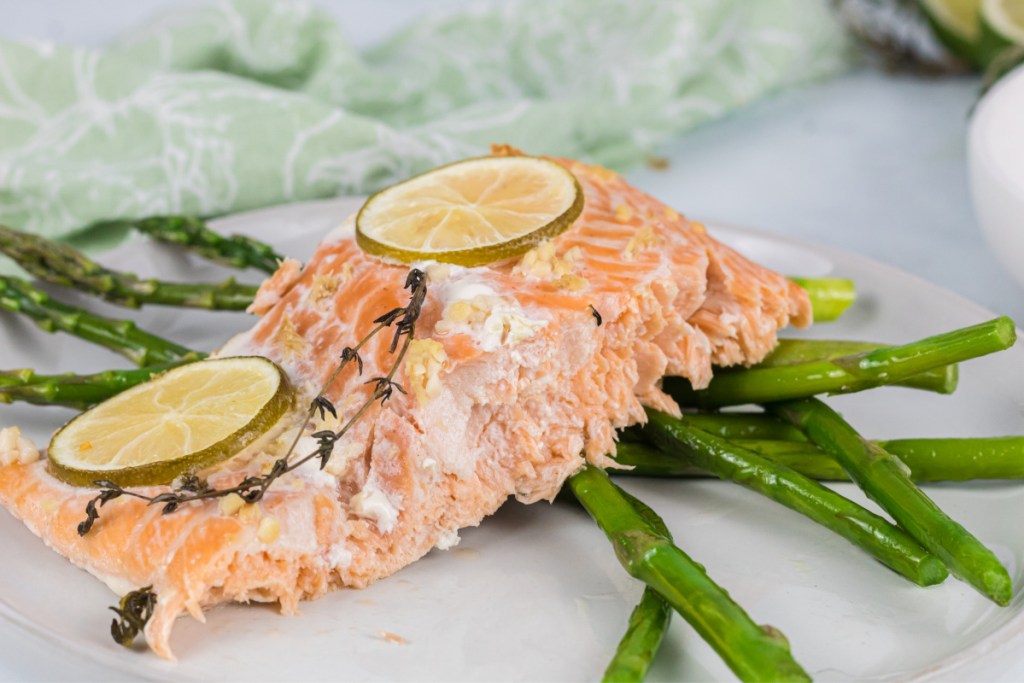 Check out more from Maria and her Carnivore Cookbook!
While we were able to try out this delicious recipe available on MariaMindBodyHealth.com, there are more carnivore-based recipes to devour in her Carnivore Cookbook! We're loving this selection so far in our Hip2Keto Book Club and think you will too!