Keto Apricot Glazed Party Meatballs – Sweet & Savory!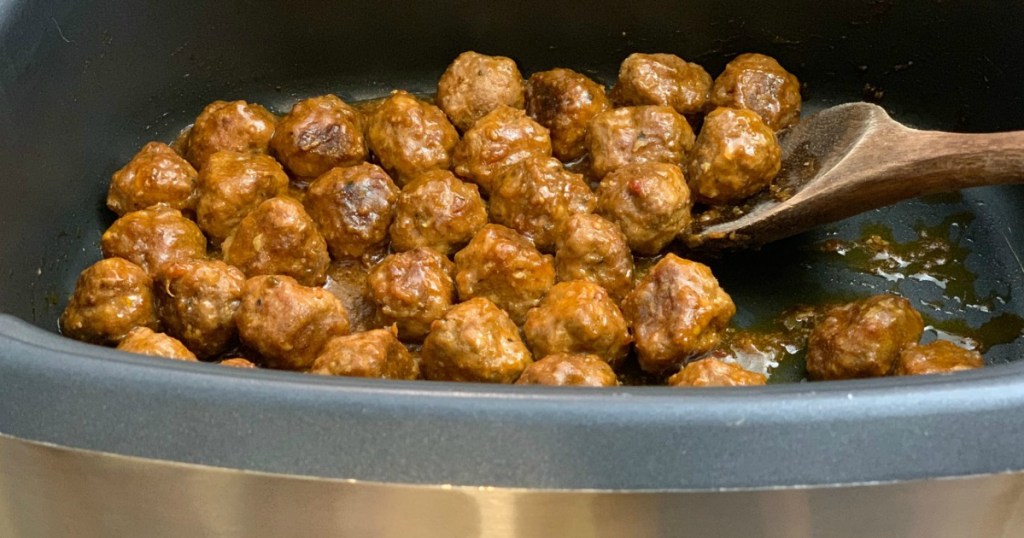 Sweet and savory with a touch of spicy. This flavor threesome makes a mighty meatball!
This keto sweet and savory party meatball Crockpot slow-cooker recipe is the perfect party pleaser. Kiddos and grownups both dig 'em! Best of all, you can make the meatballs ahead of time and focus on other tasks while they simmer in the slow cooker awaiting their big debut.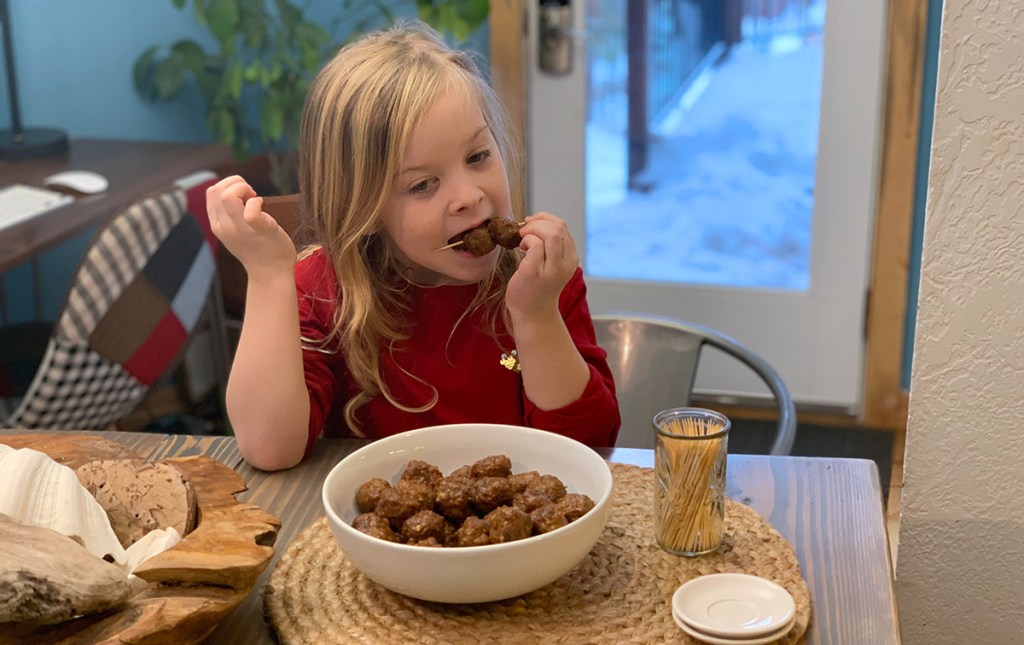 My five-year-old ate 15 of these meatballs in a single sitting before I had to cut her off. 😬
No joke! Double the recipe batch if you're serving a crowd. Trust me, you'll be everybody's BFF if you do. Seriously, who doesn't love a good meatball?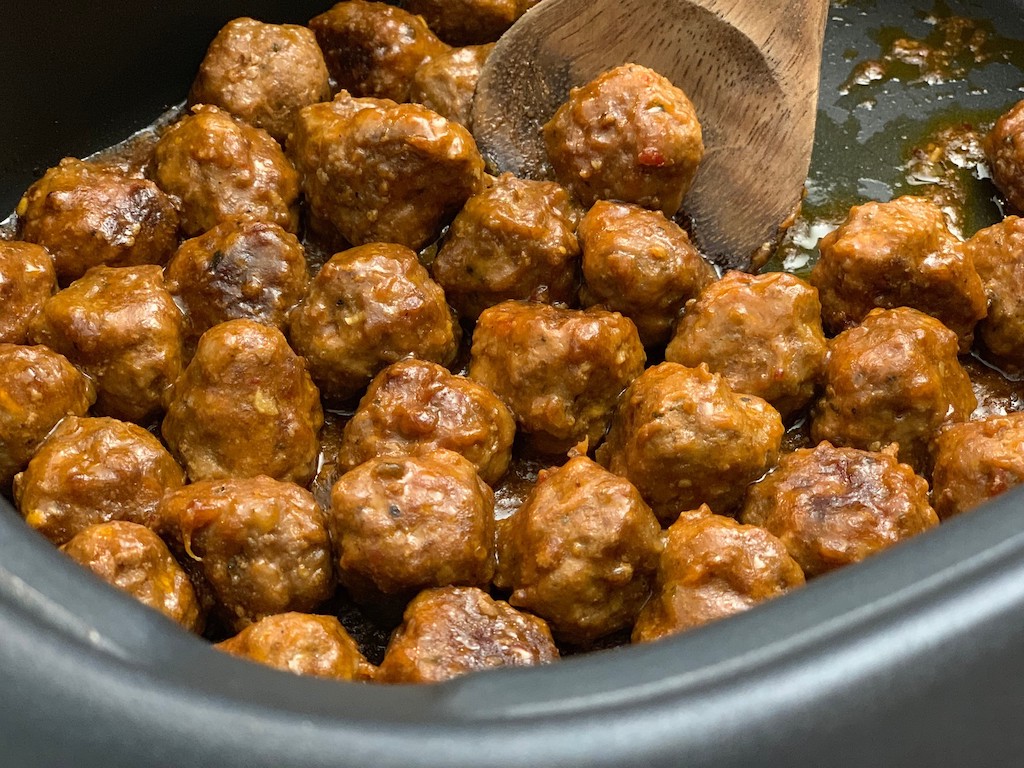 Hip Recipe Tips:
Not a fan of Splenda-sweetened items? Try this highly-rated Nature's Hollow Sugar-Free Jam. It's sweetened with a xylitol/erythritol blend and has only 2 net carbs per serving.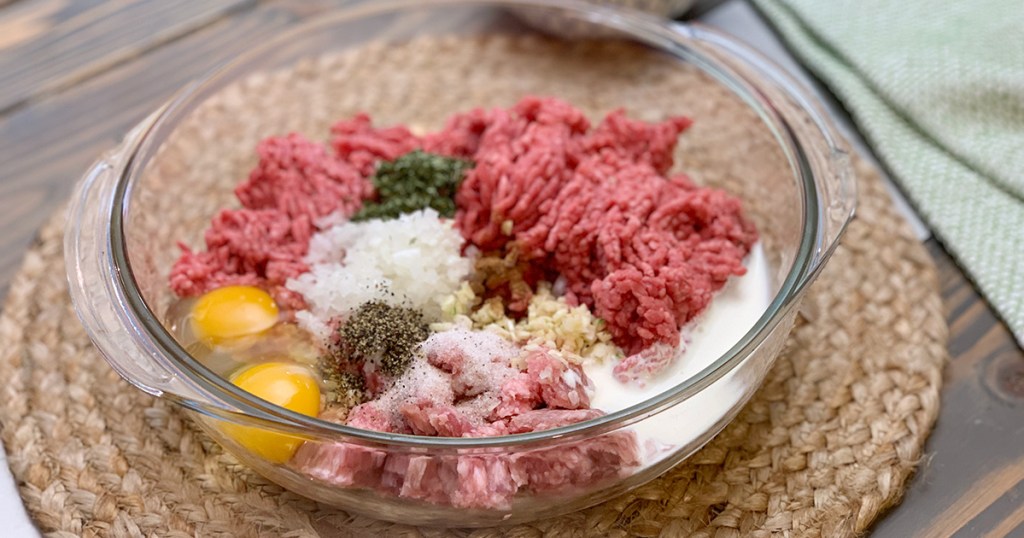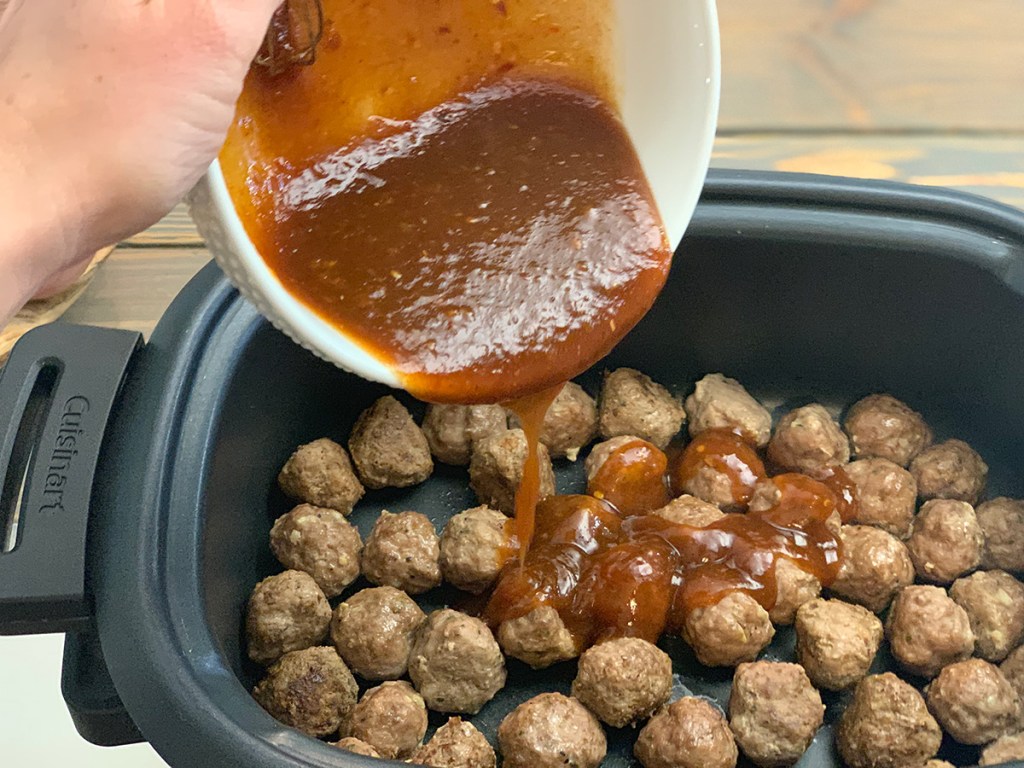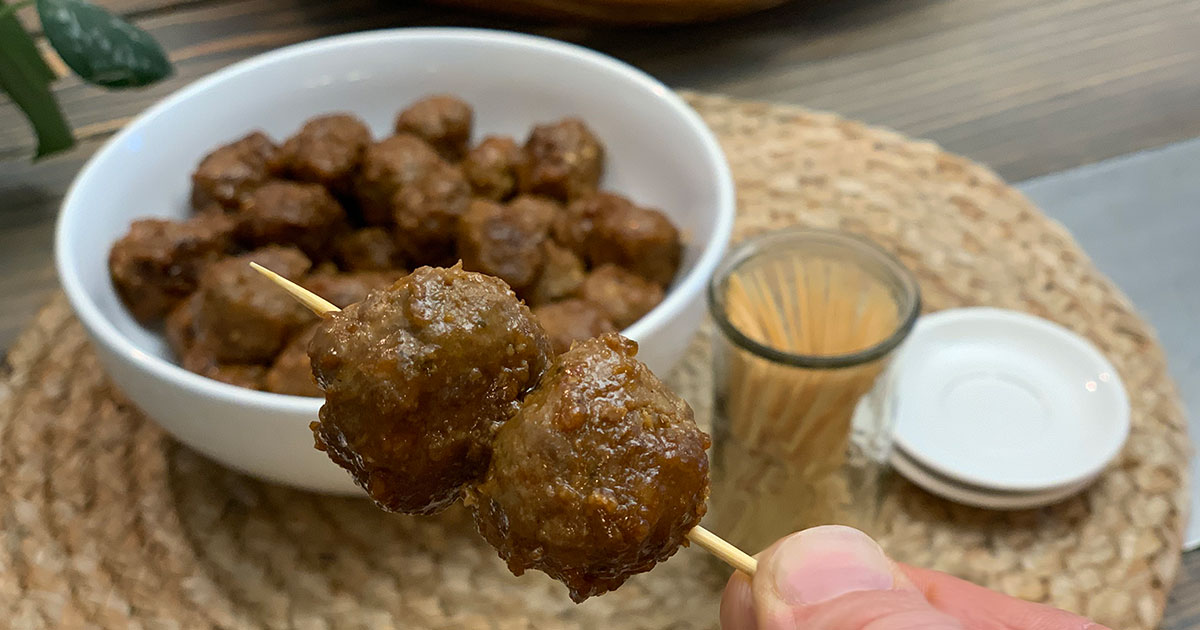 ---
Print
Keto Apricot Glazed Party Meatballs
yield: 9 SERVINGS
prep time: 20 MINUTES
cook time: 3 HOURS
total time: 3 HOURS 20 MINUTES
Sweet and savory with a touch spicy—these little meatballs make a big statement in this recipe!
Ingredients
For the Meatballs:
1 1/2 pounds ground beef (I use 85/15)
1/2 pound ground pork
3 tablespoons onions, very finely diced
1 large clove garlic, finely minced
2 eggs
1/4 cup heavy cream
2 teaspoons dried parsley
2 teaspoons salt
1/2 teaspoon black pepper
1/4 teaspoon nutmeg
For the Glaze:
1/2 cup Smuckers Sugar Free Apricot Preserves
1/2 cup Sugar Free BBQ Sauce, Original (I use G Hughes, Traditional Sugar Free BBQ Sauce)
1 tablespoon soy sauce
2-3 teaspoons chili garlic sauce, depending on your spicy meter (found in Asian section of grocery store)
Directions
1
Preheat the oven to 400 degrees. Prepare a baking pan with aluminum foil. Set aside.
2
For the Glaze:
In a medium bowl, using a whisk or hand mixer, blend ALL the glaze ingredients together until fully combined. Set aside.
3
For the Meatballs:
In a large bowl, add ALL the meatball ingredients. Using your hands or a hand mixer on low speed, blend the mixture until fully combined. The mixture will be very sticky. Don't overmix.
One by one, take just under a tablespoon-size scoop of the mixture into wet hands (this helps tremendously to keep meat from sticking to hands). Work each scoop into a ball about 1" to 1 1/4" in diameter. Place each meatball on the prepared pan. Ideally, you will end up with a total of 45 meatballs. Place meatballs in the preheated oven, on the center rack, for 15 minutes.
4
Transfer the cooked meatballs from baking sheet into your slow cooker. Drizzle the prepared glaze on top. Gently mix the meatballs into the glaze. Cover and cook on high 2-3 hours or on low 6-8 hours. Stir occasionally.
5
Allow to cool a bit before serving. Meatballs may be served warm or at room temperature. Enjoy!
Nutrition Information
Yield: 9 servings, Serving Size: 5 meatballs
Amount Per Serving: 303 Calories | 20g Fat | 6g Total Carbs | 2g Fiber | 26g Protein | 4g Net Carbs
---

---
Need another party dish idea? Check out all of our keto appetizers!