One Taste and You'll Put This Keto Yum Yum Sauce on Everything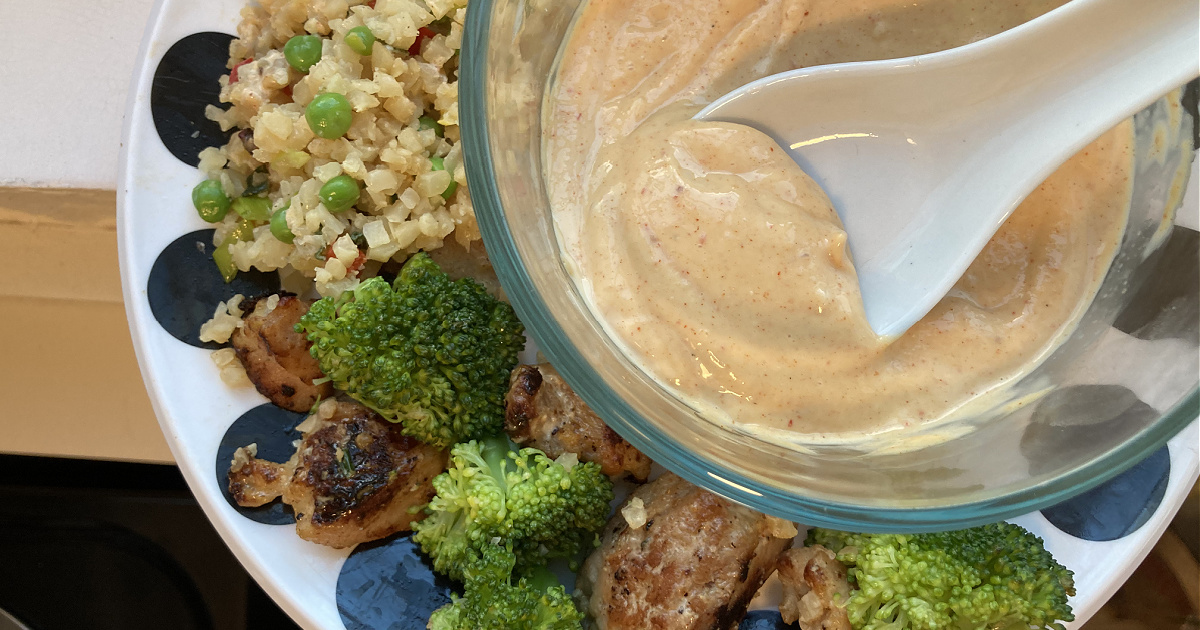 Warning, you'll want to put this sauce on everything…
Keto friends, today I present to you a sweet and spicy Yum Yum sauce that is keto-friendly and a perfect addition to your high protein lifestyle… shrimp, chicken, or beef. This keto sauce goes well with really anything!
This is also my personal favorite go-to yum yum sauce for sushi inspired poke bowls and tofu dishes. This is a wonderfully versatile sauce that takes me right back to my childhood visits to the hibachi restaurant in my hometown – chicken, veggies, and that sauce.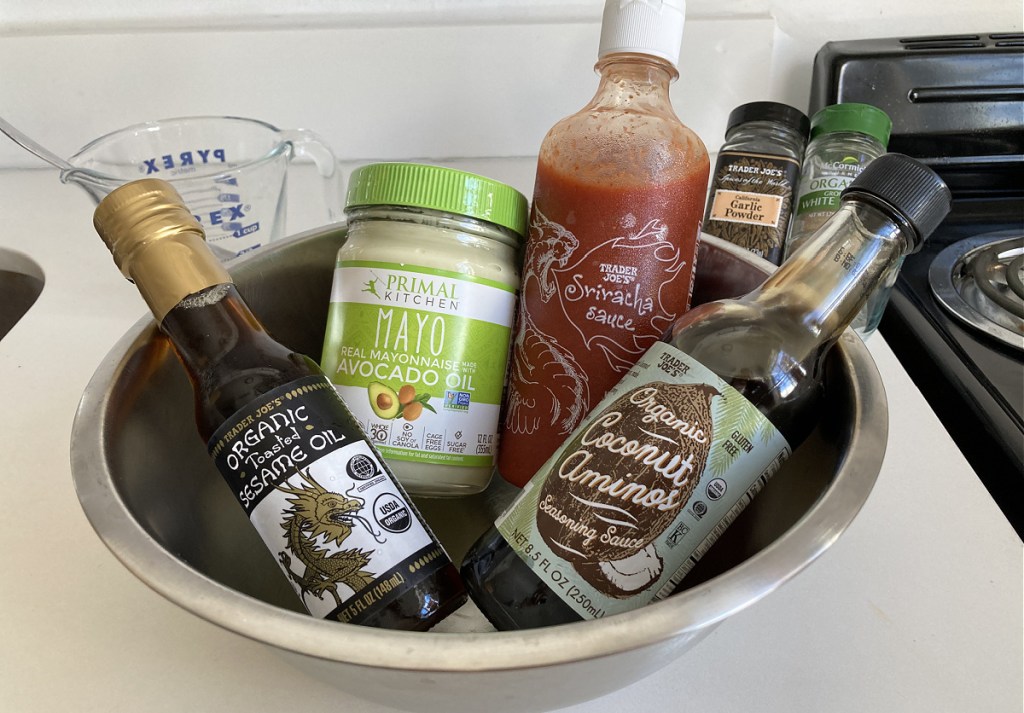 It begins with an avocado oil mayo base, some flavorful oils and hot sauce, and a simple blend of savory spices. It's honestly great on everything and just so easy to whip up, let me show you how!
Hip tips for making the best keto Yum Yum sauce:
You can use your favorite keto mayo for this recipe. If you're looking for recommendations, try Kewpie Japanese mayo for a yolky and savory base, or try Primal Kitchen's avocado-oil based mayo which is what I used for this recipe, as it is a bit lighter and the perfect canvas for this flavor-packed sauce.
You can gauge the heat here by adding more or less sriracha. This hot sauce is best for that spicy punch which is balanced out by the addition of some Swerve.
With sesame oil, just a little goes a long way. It is very savory, rich, and full of heart-healthy antioxidants.
The best part of this Yum Yum sauce is its shelf life! Pop it in the fridge and it will stay fresh for about 2 weeks and can be used for all your Asian-inspired meals.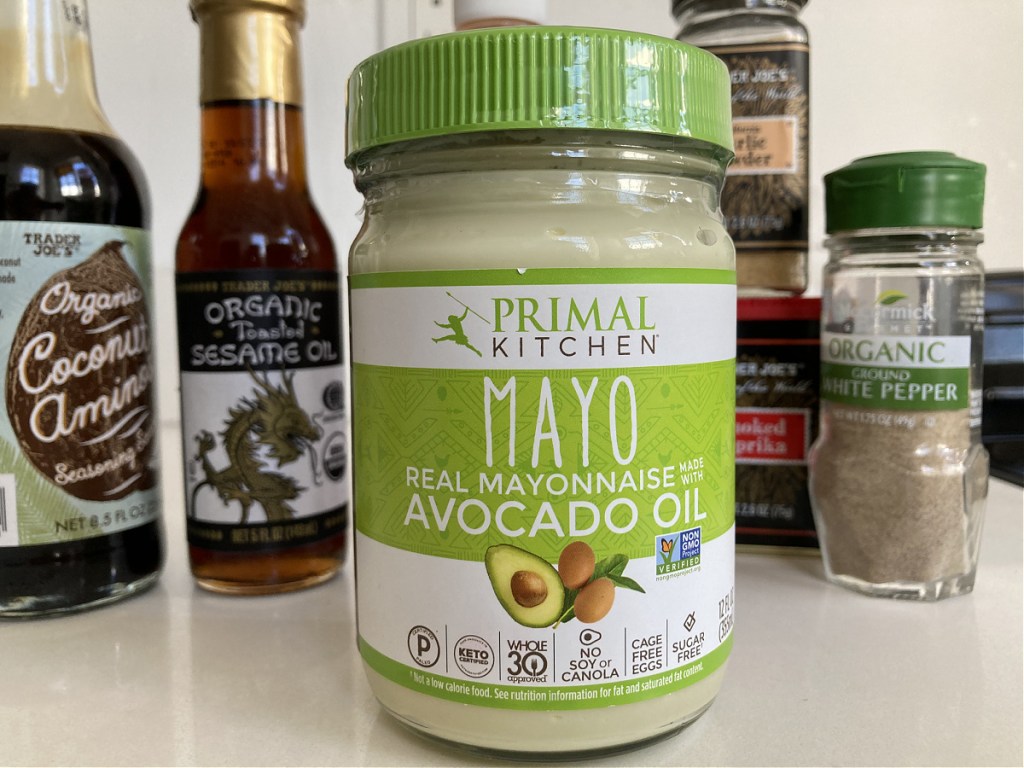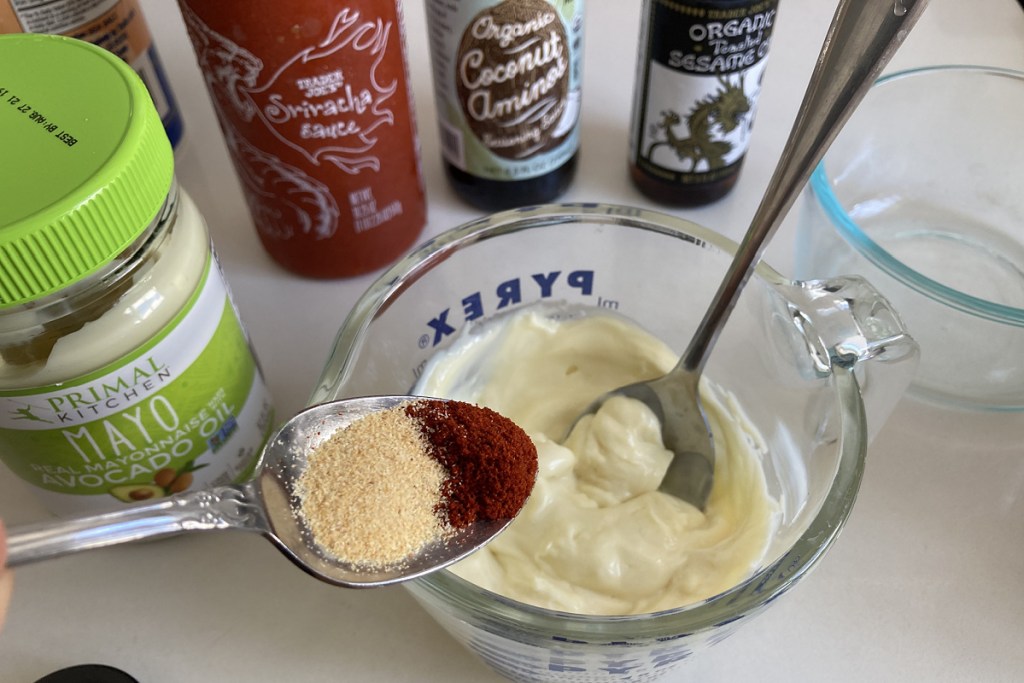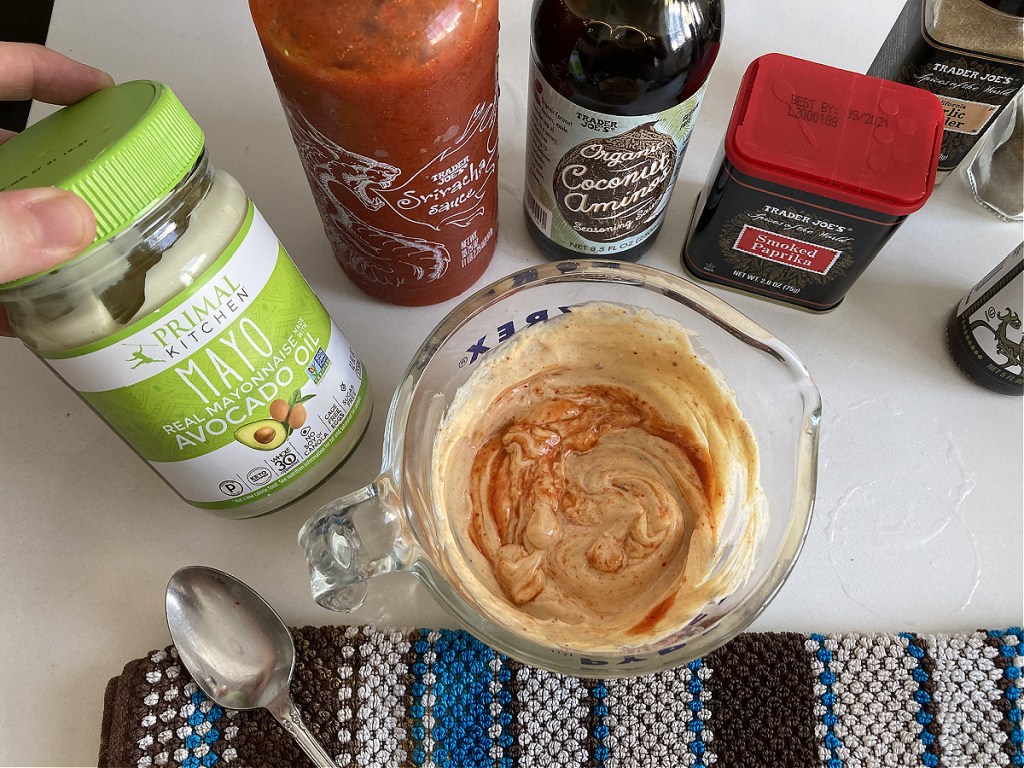 ---
yield: 4 SERVINGS
prep time: 5 MINUTES
total time: 5 MINUTES
This versatile sauce is the perfect combination of sweet and spicy, and pairs well with just about any dish!
Ingredients
1/4 teaspoon white pepper
1/4 teaspoon of garlic powder
1/4 teaspoon paprika
1/4 teaspoon salt
Directions
1
In a medium mixing bowl or measuring cup, combine all ingredients, beginning with the avocado oil mayo, then spices & Swerve, then sesame oil, coconut aminos, and sriracha. This is so you can gauge the flavor as you go, adding more or less based on your taste. Refrigerate and serve with your favorite protein and veggies.
Nutrition Information
Yield: 1 cup, Serving Size: 1/4 cup
Amount Per Serving: 414.9 Calories | 49.2g Fat | 2.3g Total Carbs | 0.1g Fiber | 1.3g Sugar Alcohol | 0.1g Protein | 0.9g Net Carbs
---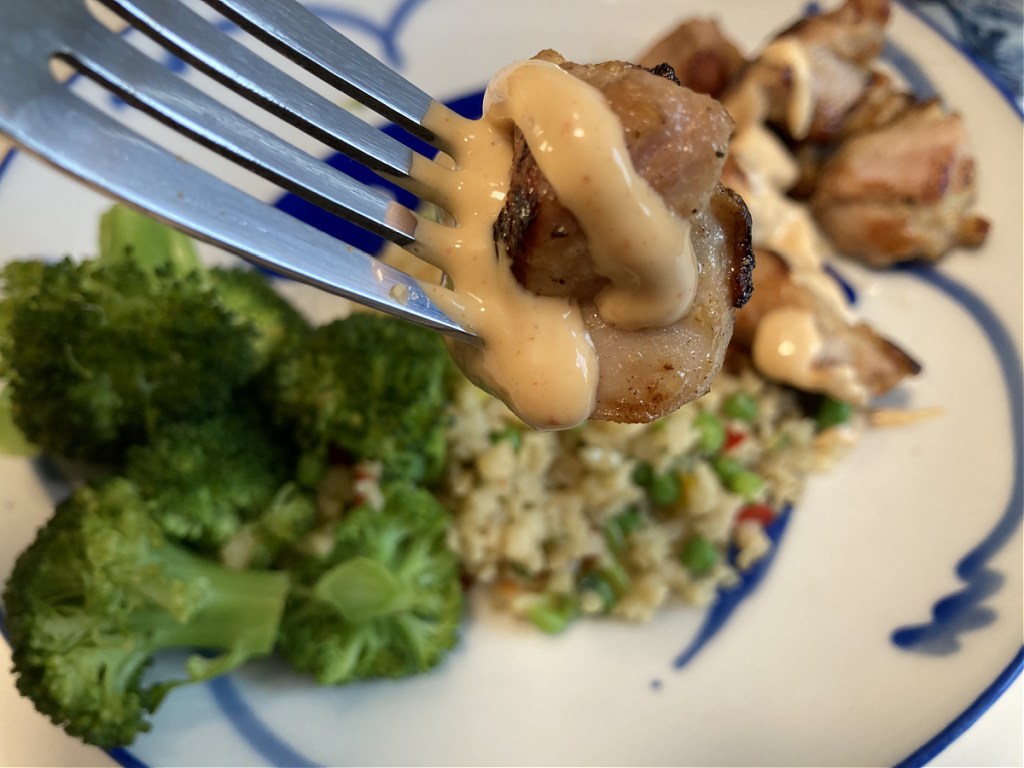 Your family will not get enough of this keto-friendly Yum Yum sauce!
It sure curbs the craving for your favorite restaurant meals you may be missing and is just so limitless. Whether it's a dipping sauce for keto coconut shrimp or a new best friend to steamed broccoli, you can't go wrong with this sauce!
---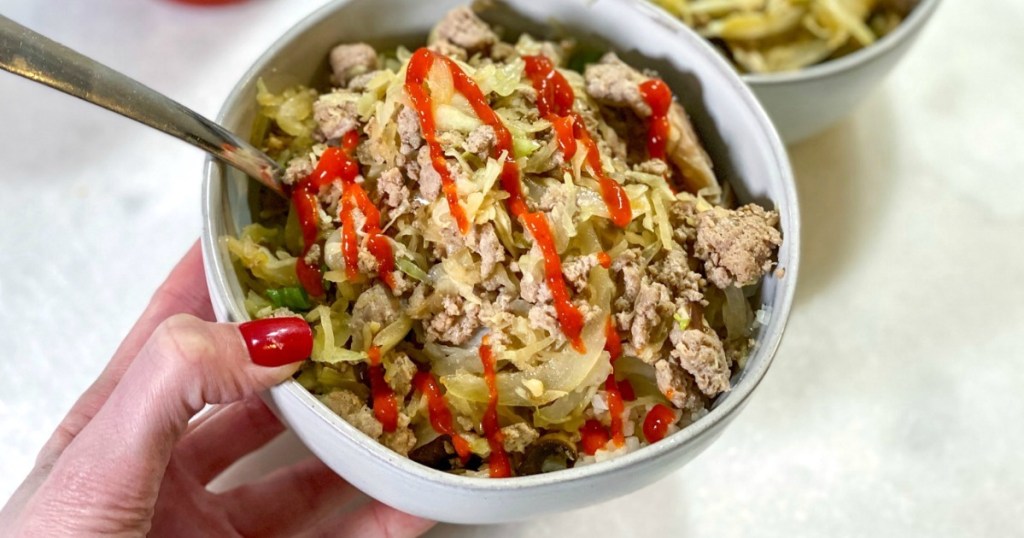 Love this sauce? Try it on this yummy keto egg roll bowl!