Keto White Chocolate Orange Cookies (Less Than 2g Net Carbs Each)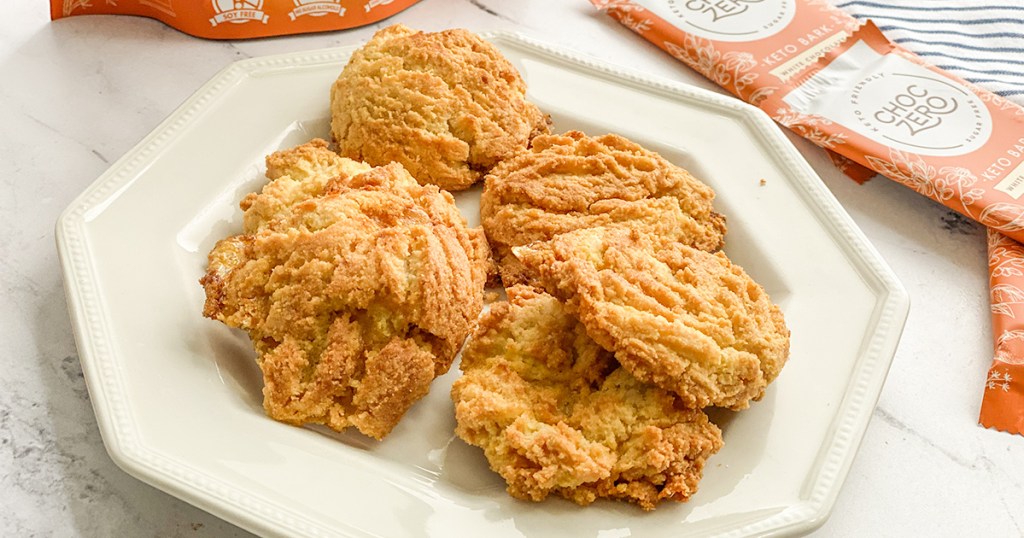 Orange you craving cookies right about now?
I don't know about you, but it seems to me like citrus-flavored recipes are the hot trend on the internet right now! While typically those fruity treats are not keto-friendly, I've solved that problem! I came up with this delicious keto white chocolate orange cookie recipe that feeds your citrus cravings while keeping it low carb!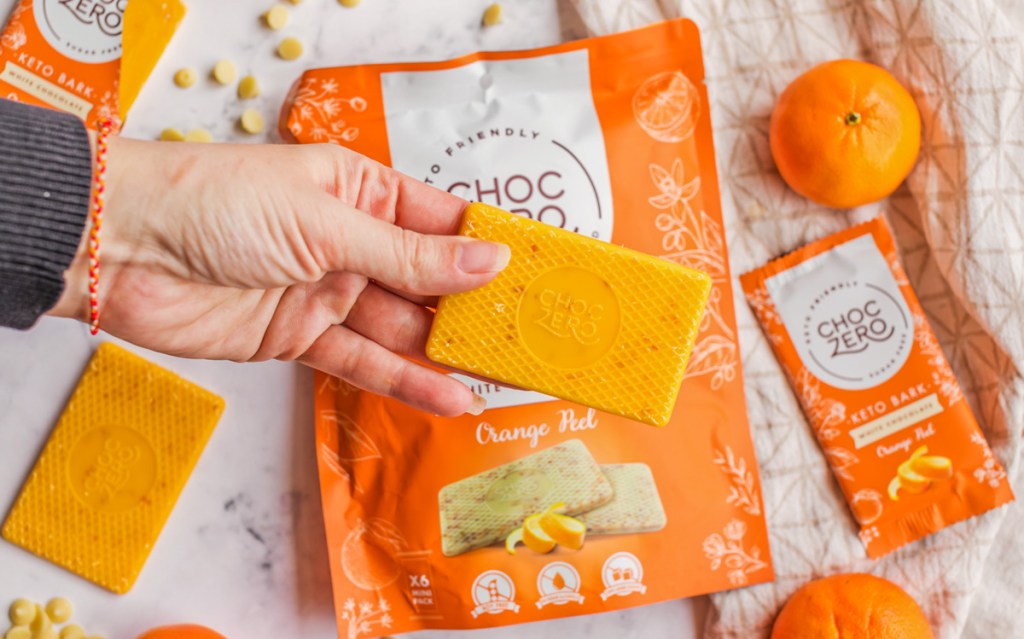 Introducing the secret ingredient!
Our friends over at ChocZero whipped up a new product – White Chocolate Orange Peel Bark, and let me tell you, it's super yummy and really shines in this keto cookie recipe. Who knew that you could still enjoy that delicious orange flavor zing without falling off the keto bandwagon. ChocZero is always a keto MVP!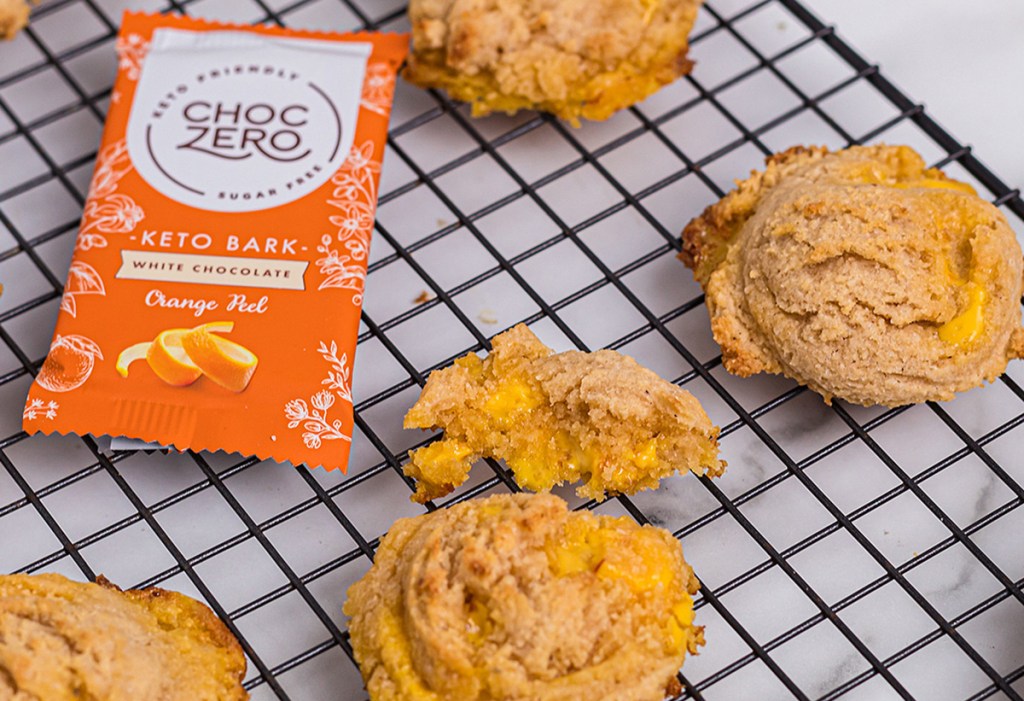 Hip tips for making the best keto white chocolate orange cookies:
It's crucial to allow cookie dough to chill for at least 30 minutes in the freezer or 1 hour in the fridge, if not overnight. It should then sit at room temp for 10 minutes before baking. This will help the cookies from becoming flat disks and cook evenly throughout.
The Orange Peel White Chocolate Bark really brings in the fruity flavor. I paired it with coconut extract and it made me feel like I was enjoying a delicious treat at the beach! Free free to use your favorite extract flavor if you're not a fan of coconut.
You can pre-make cookie dough and place it in the freezer until you are ready to use it. It's perfect when making ahead for a gathering.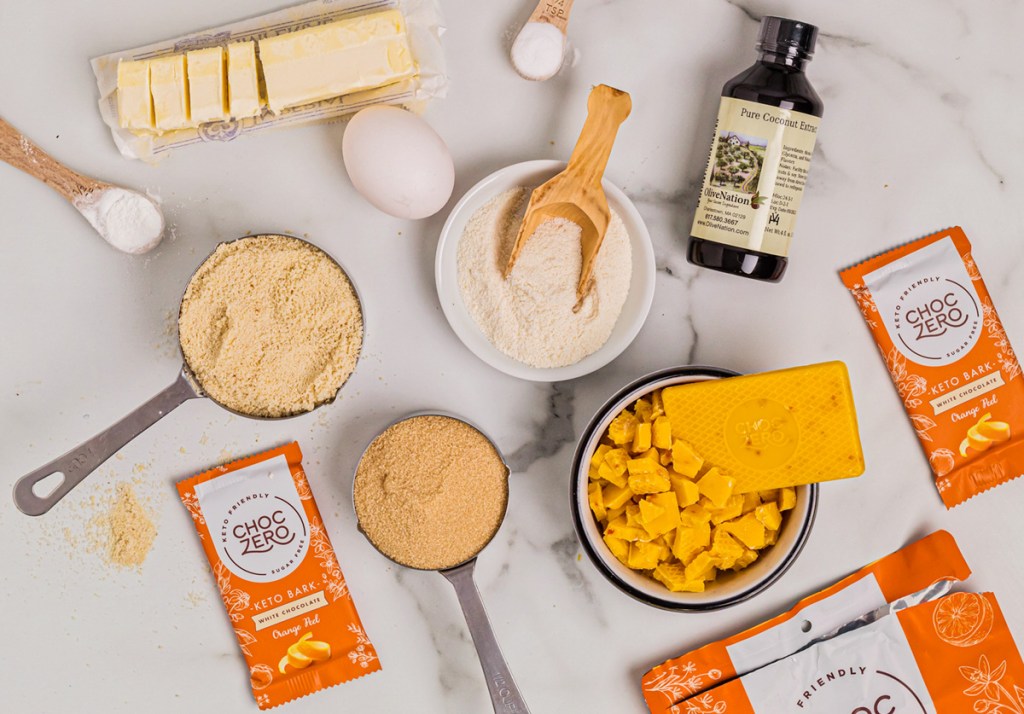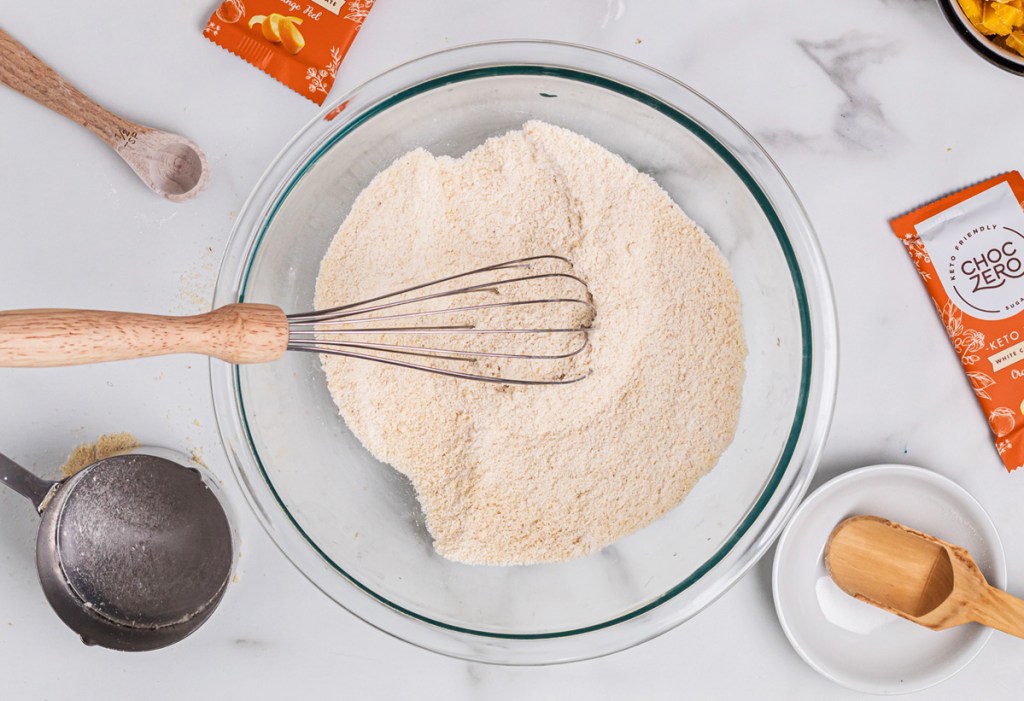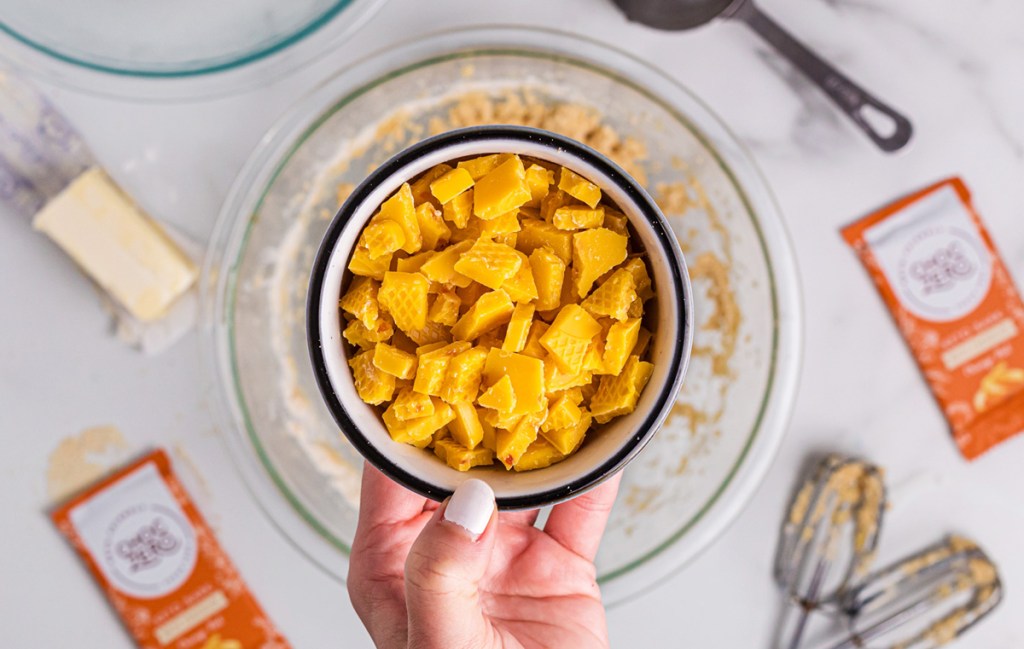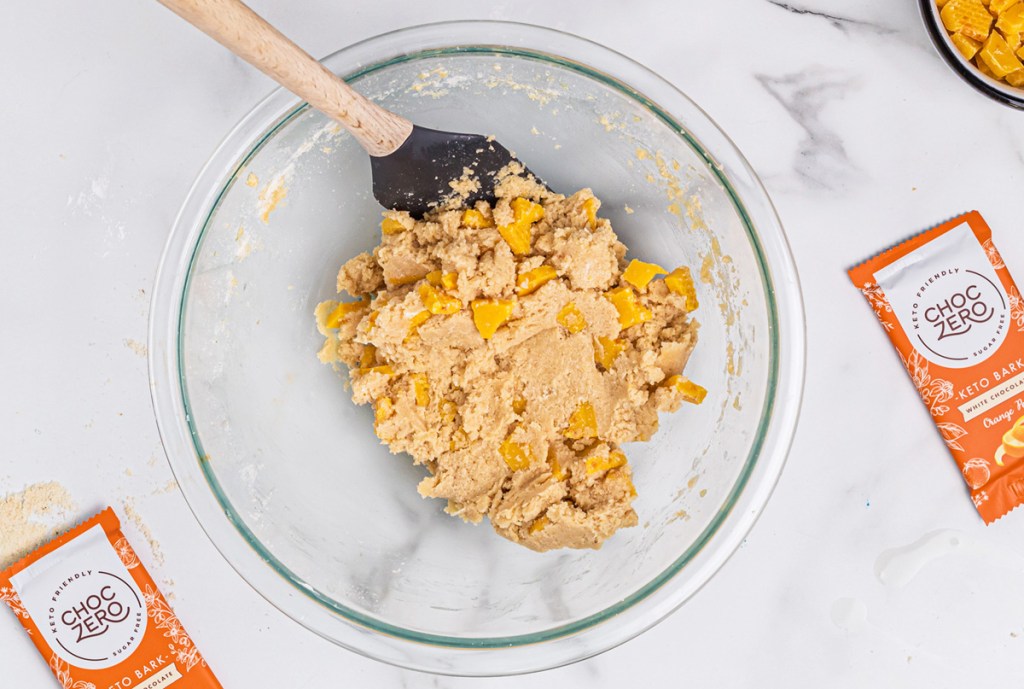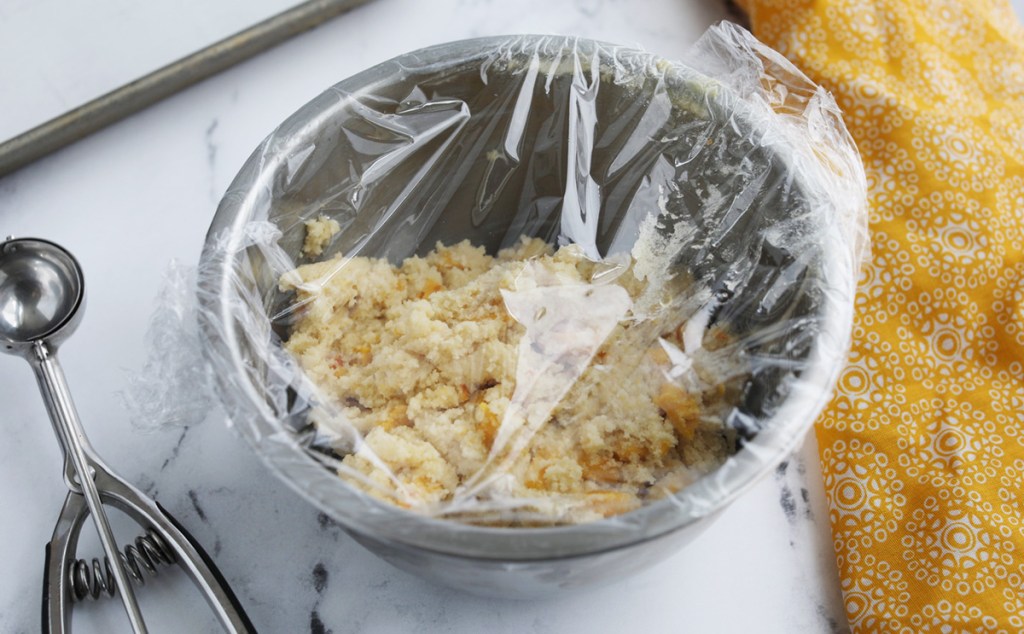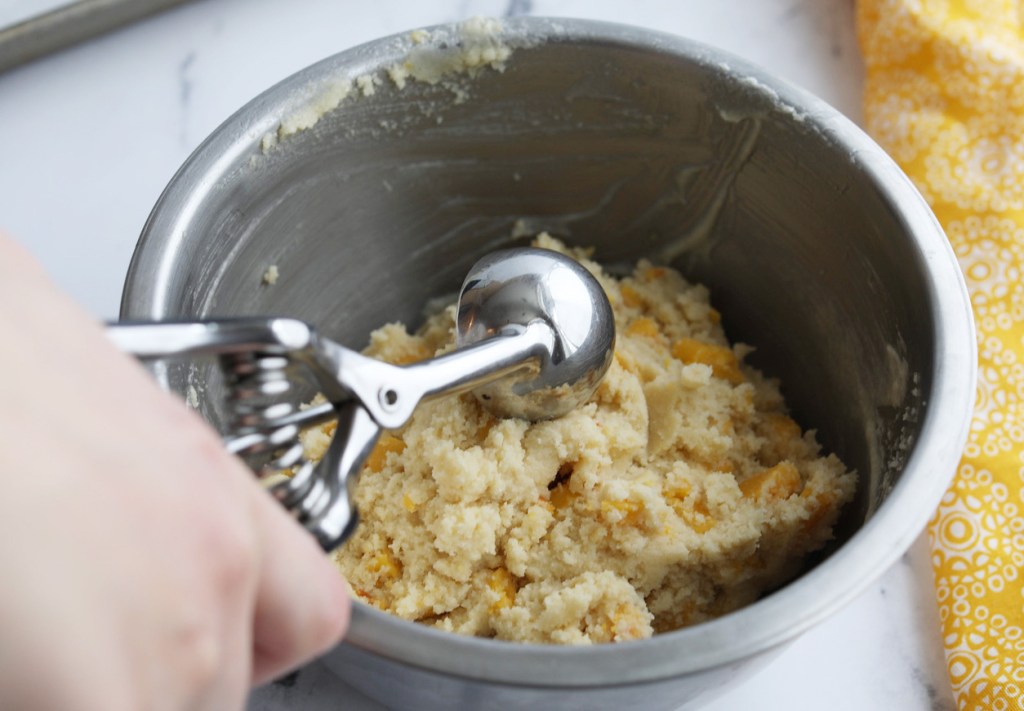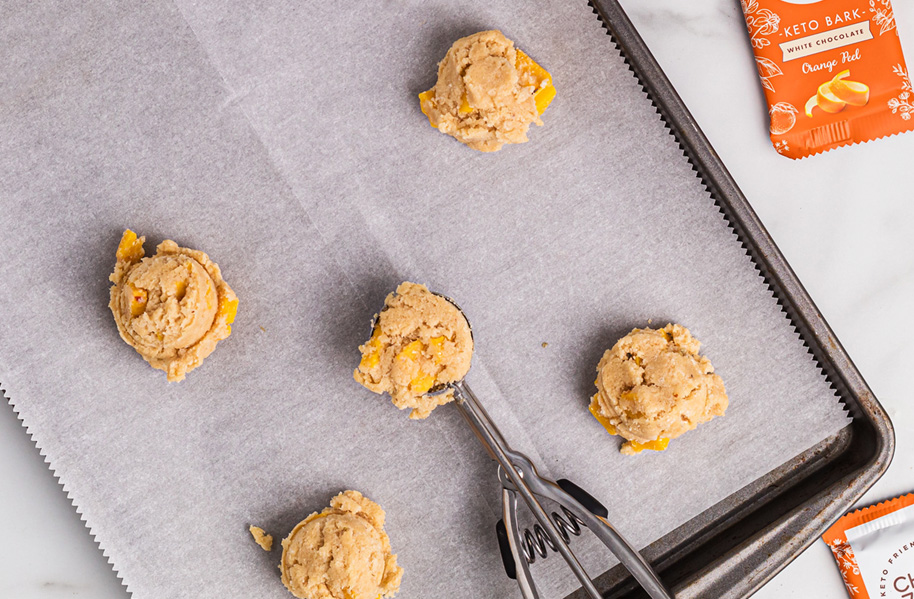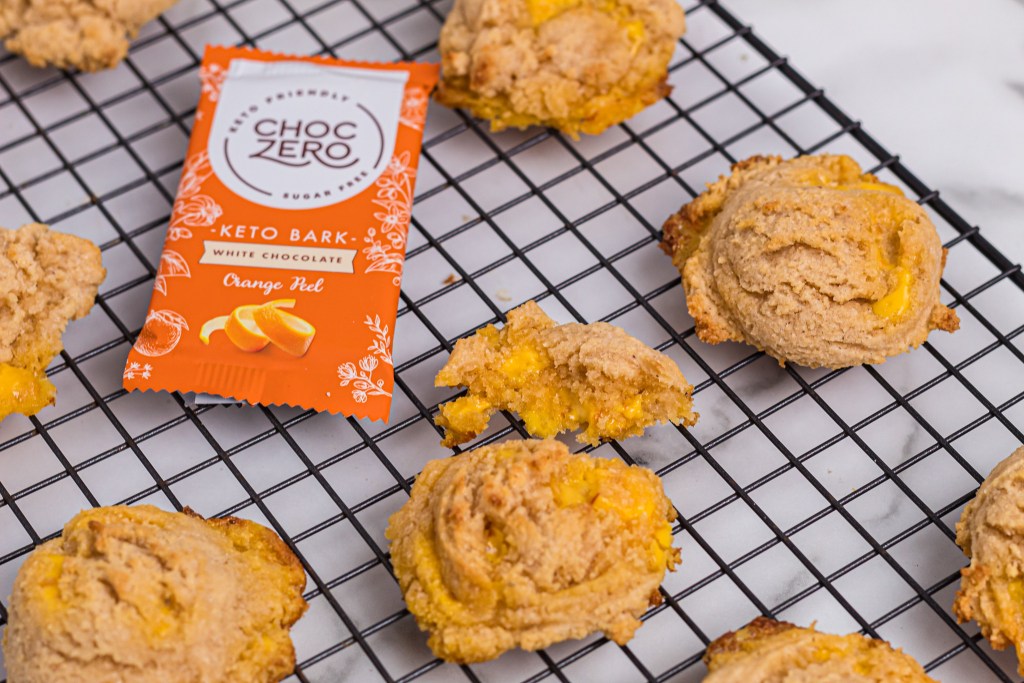 ---
Print
Keto White Chocolate Orange Cookies
yield: 12 SERVINGS
prep time: 45 MINUTES
cook time: 9 MINUTES
total time: 54 MINUTES
These keto cookies deliver creamy orange flavor thanks to ChocZero's delicious keto bark and will be a treat the whole family can enjoy!
Ingredients
½ teaspoon baking powder
½ teaspoon baking soda
¼ teaspoon salt
4 tablespoons butter, softened room temperature
1 egg, room temperature
Directions
1
In a large bowl, mix together almond flour, coconut flour, baking powder, baking soda, and salt.
2
In a separate bowl, cream together butter and Monk fruit sweetener with an electric mixer for about three minutes. Add in egg and coconut extract (or your preferred extract), mixing until well incorporated.
3
Add in dry ingredients to wet ingredients and mix for 30 seconds. Fold in chopped white chocolate orange peel bark into the cookie dough.
4
Chill cookie dough for at least one hour in the refrigerator or 30 minutes in the freezer. This is super important! If you skip this step, your cookies will overspread and be completely flat.
6
Removed chilled dough from the refrigerator and let sit at room temperature for 10 minutes. Scoop out a large tablespoon of the dough and place it on a lined baking sheet.
7
Place the baking sheet in a preheated 350 degree oven for 8-9 minutes, just until cookies are slightly turning golden brown around the edges. Remove cookies from the oven, but KEEP cookies on the baking sheet until they are completely cooled before moving to a cooling rack. This will allow time for the almond flour to cool down and harden. This is another important step.
Nutrition Information
Yield: 12, Serving Size: 1 cookie
Amount Per Serving: 144 Calories | 12.3 Fat | 14.7g Total Carbs | 4.9g Fiber | 0.5g Sugar | 8g Sugar Alcohol | 3.3g Protein | 1.7g Net Carbs
---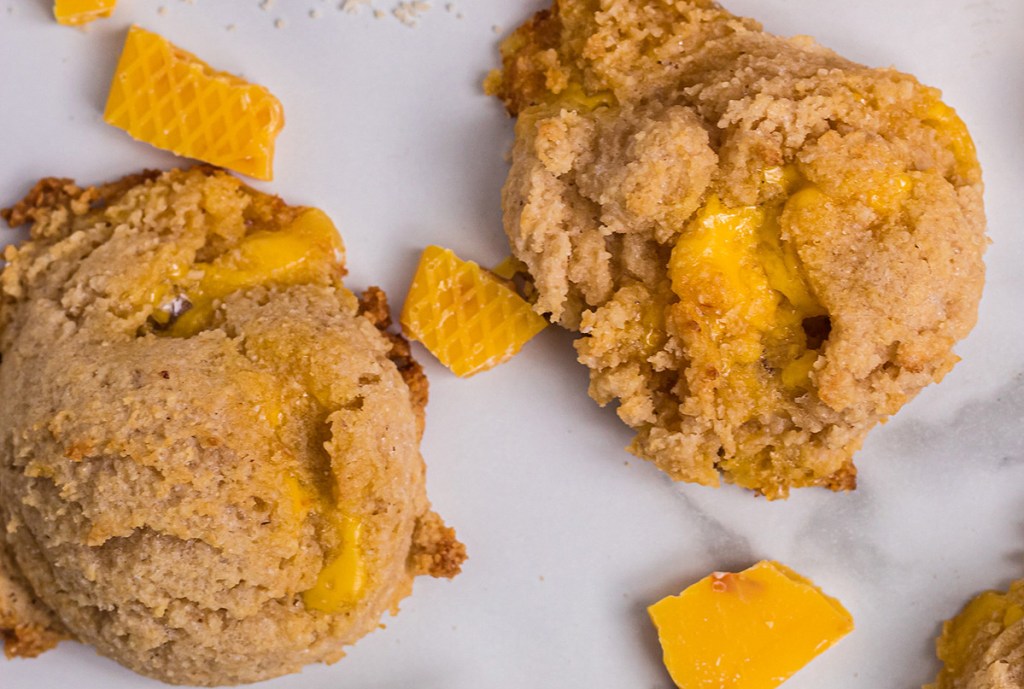 Fresh & fruity!
Even your kiddos are going to love these keto white chocolate orange cookies because they tasted kind of like Fruit Loops cereal, with a heavy emphasis on the orange of course! This would be such a fun treat to whip up for an after-school snack. Make a batch and let me know what ya think.
I'm going to revisit this recipe when the ChocZero holiday barks come out at Christmas time – peppermint-flavored cookies? Oh yeah!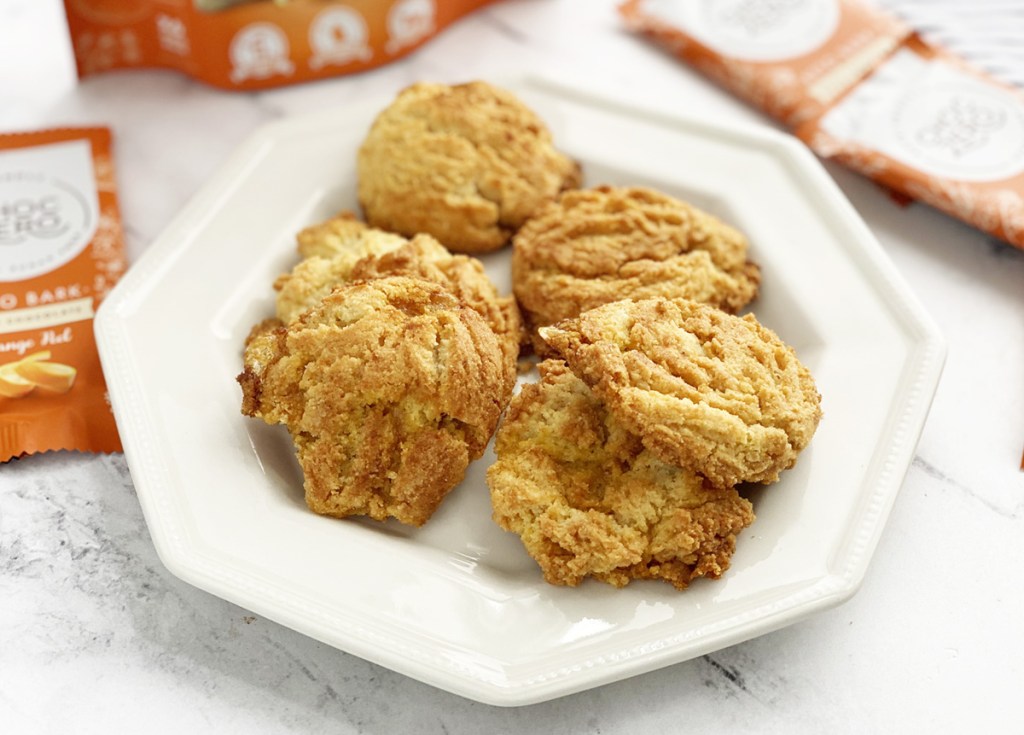 My Hip sidekick Jenna gave this recipe a try and here's what she thought:
"This keto cookie recipe is spot on and was such a yummy treat! The orange flavoring made me think about a summer vacation with its fresh and fruity taste. I thought they tasted like a creamsicle – yummo! I'm going to make a batch for our next family cookout."
---