Keto Vegetarian Empanadas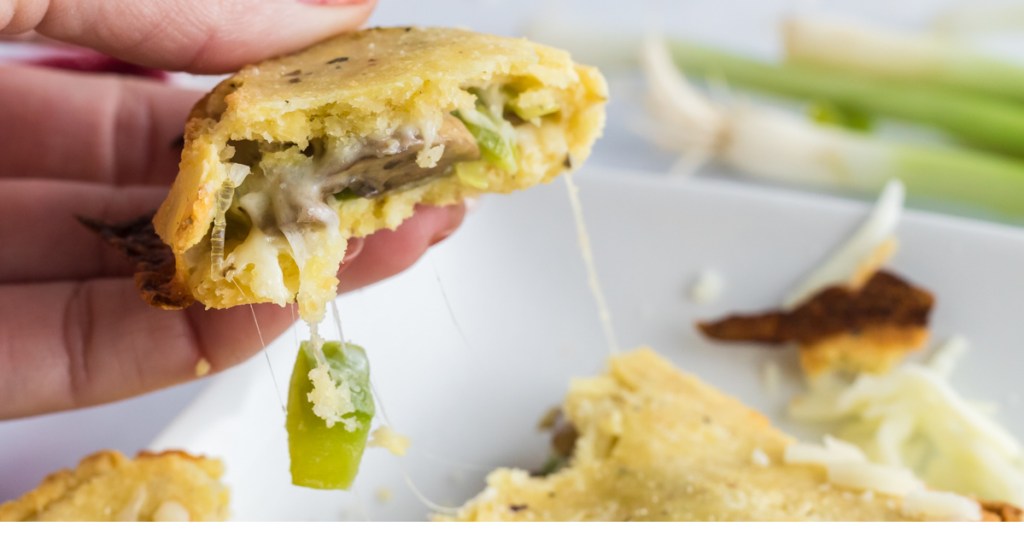 Who's ready for some low-carb Mexican food?!
Prepare your tastebuds for our flavorful keto empanadas that will be as fun to eat as they are delicious! These empanadas have a flaky low-carb crust that will just melt in your mouth. Even though it may feel like you're cheating on your keto lifestyle, you'll be happy to know that each empanada has only 2g of net carbs!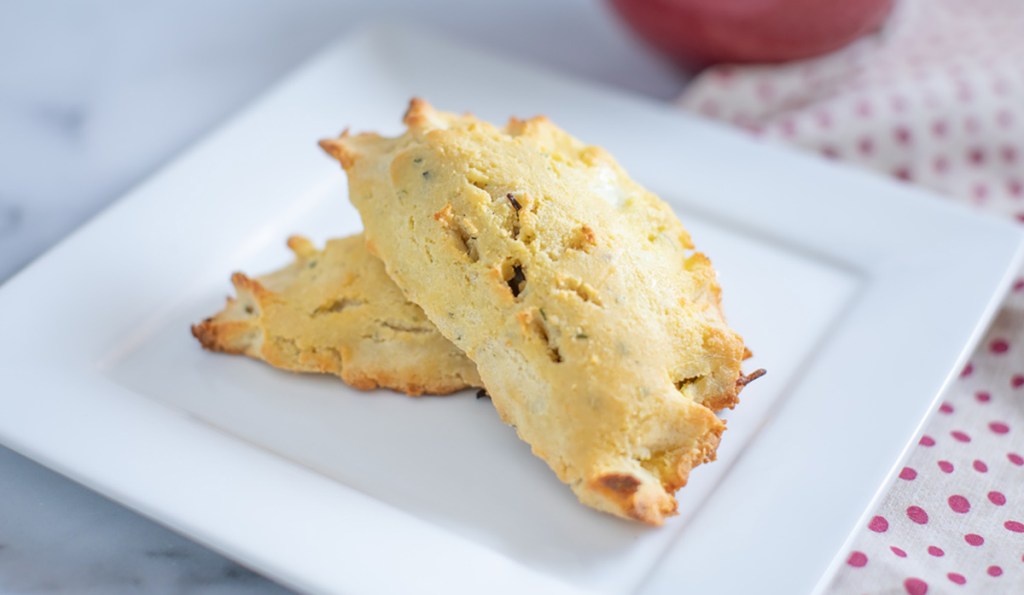 Not familiar with empanadas?
An empanada is made of pastry dough that is typically stuffed with meat. We took a vegetarian approach to this recipe and it turned out amazing!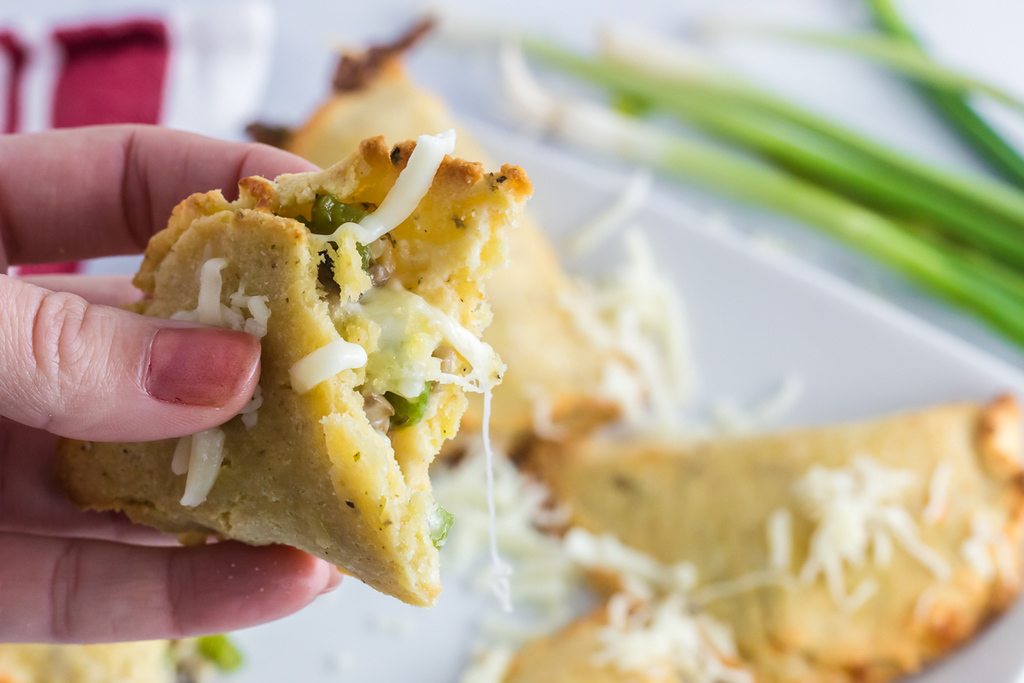 Hip Recipe Tips:
The dough will almost look like an uncooked corn tortilla and will be a bit delicate. If it cracks while folding over to form the empanada, just pinch the dough back together.
While working with the dough, try to keep it chilled as much as you canas this will help with the flakiness.
You can customize your empanadas with your favorite fillings. Ours has peppers and mushrooms, though you can try out seasoned taco meat or spiced shredded chicken using our taco seasoning recipe.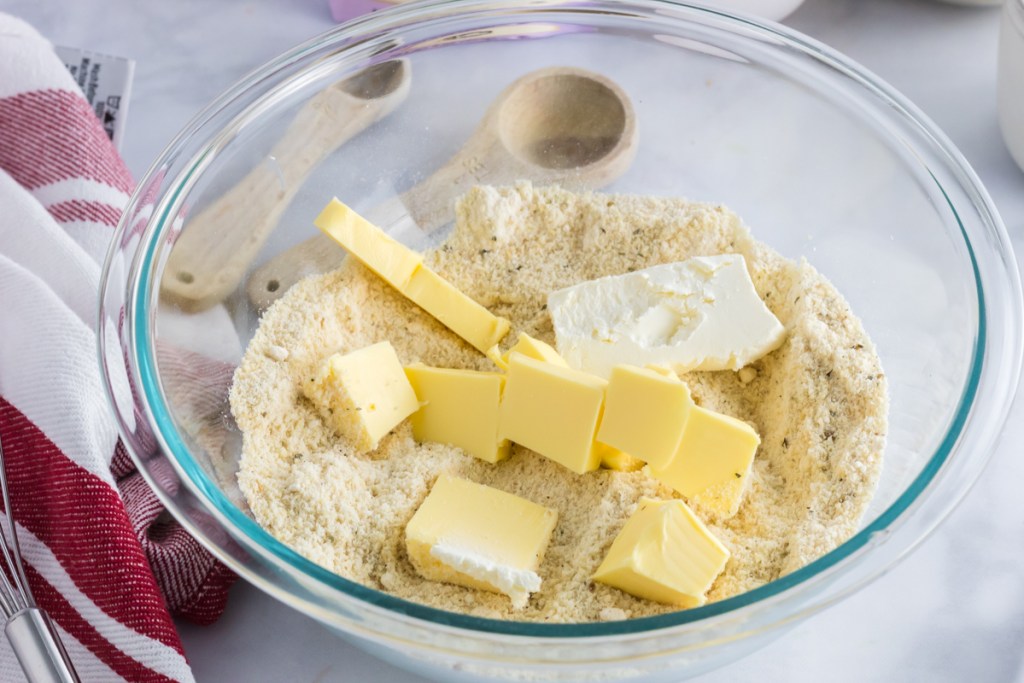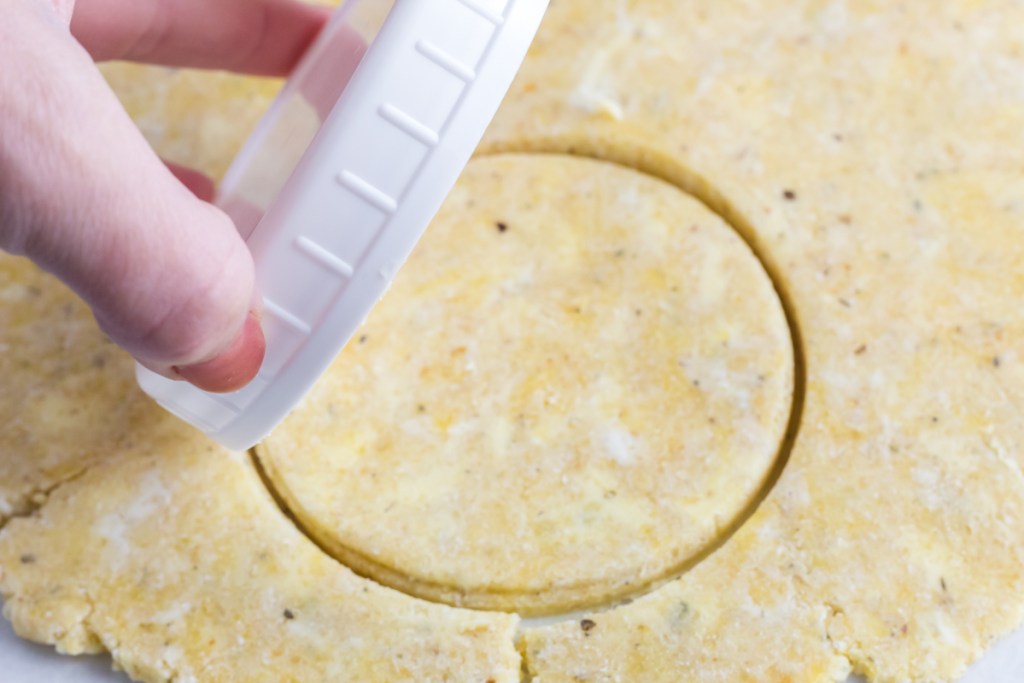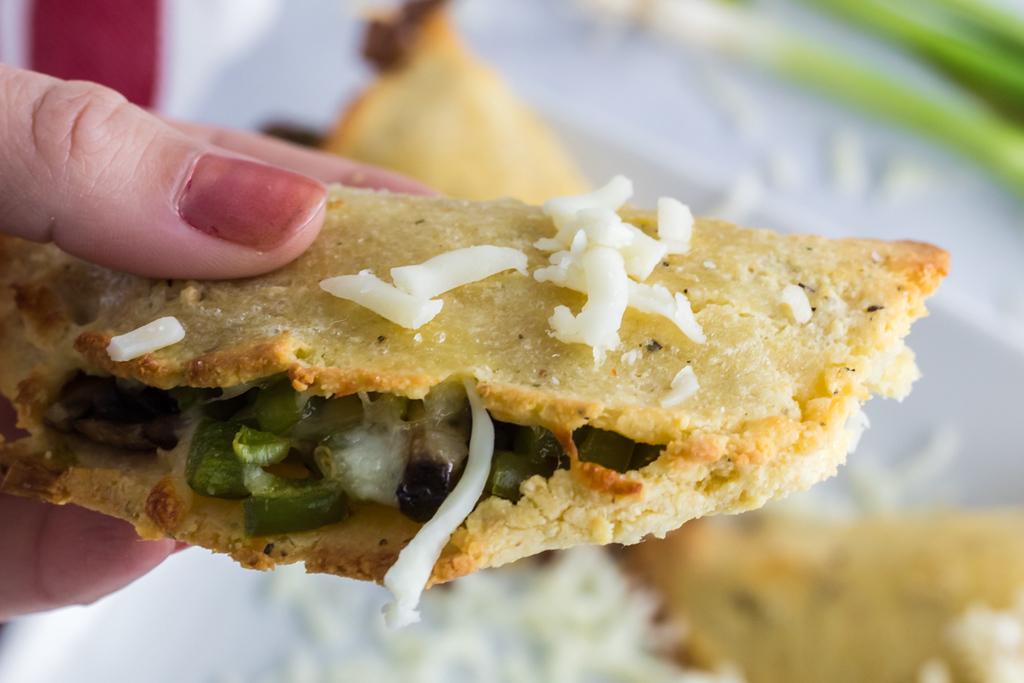 ---
Print
Keto Vegetarian Empanadas
yield: 8 SERVINGS
prep time: 1 HOUR 10 MINUTES
cook time: 15 MINUTES
total time: 1 HOUR 25 MINUTES
A keto take on the classic empanada stuffed with peppers, mushrooms, and green onions.
Ingredients
For the Dough:
3/4 cup almond flour
6 tablespoons coconut flour
1 teaspoon xanthan gum
1/2 teaspoon salt
1/2 teaspoon garlic powder
1 teaspoon Italian seasoning
5 tablespoons butter
2 tablespoons cream cheese
2 eggs, separated (1 is for the egg wash)
1 teaspoon apple cider vinegar
For the Filling:
2 tablespoons butter
1 cup diced green onions
1 cup diced green peppers
1 cup diced mushrooms
1 cup mozzarella cheese
Directions
1
To make the dough:
In a large bowl, add almond flour, coconut flour, xanthan gum, salt, garlic powder, and Italian seasoning and whisk.
2
With food processor: Add the mixed dry ingredients, cold butter, and cold cream cheese, and pulse several times to create a crumbly dough.
---
By hand: Use a pastry blender or a fork to blend dry ingredients with cold butter and cream cheese.
3
Add in one egg and apple cider vinegar, and mix until a dough ball has formed. The dough will separate a bit, which is fine as it creates a flaky crust. Wrap dough in plastic wrap and chill in the fridge for 1 hour.
4
Remove dough from the fridge and roll out between two pieces of parchment paper. For an empanada, you will want to get it thin but still be able to pick it up and fold. Cut out 4.5" circles and place them on a baking sheet.
5
Place the baking sheet in the fridge to chill while preparing the filling.
6
To make the filling:
Add all filling ingredients, besides cheese, to a skillet. Sauté over medium heat for 6-8 minutes. Once cooked, remove skillet from heat.
7
To assemble and cook empanadas:
Remove baking sheet of empanada dough circles from the fridge. Preheat oven to 375 degrees.
8
Scoop a spoonful (about 1 tablespoon full) of filling on once side of your dough. Sprinkle a tablespoon of cheese on top of the filling and close dough by folding the other side over. Press down on the edges to seal the dough closed.
9
Once all empanadas are filled and sealed, whisk the other egg in a small bowl and brush the egg wash over the top to get a golden, flaky crust.
10
Bake for 15 minutes or until golden brown. Enjoy!
Nutrition Information
Yield: 8 empanadas, Serving Size: 1 empanada
Amount Per Serving: 192 Calories | 17g Fat | 6g Total Carbs | 4g Fiber | 7g Protein | 2g Net Carbs
---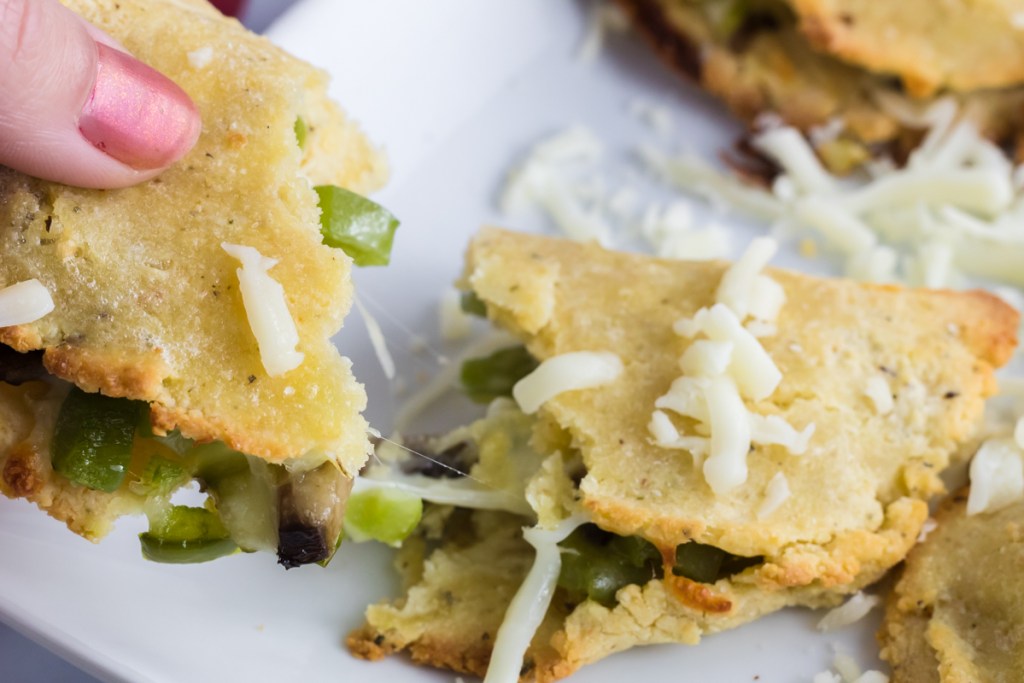 The whole family will love these yummy keto empanadas!
These hand pies are fun for everyone in your household when you're looking for easy recipes to switch up your regular dinner routine. Try out with your favorite yummy fillings to make the keto empanada options endless!
---
Need a dip for your empanadas? Try out keto Mexican queso!