Try Our Starbucks-Inspired Keto Pumpkin Cream Cold Brew Recipe
This keto pumpkin cream cold brew recipe is a cool way to enjoy a fall beverage!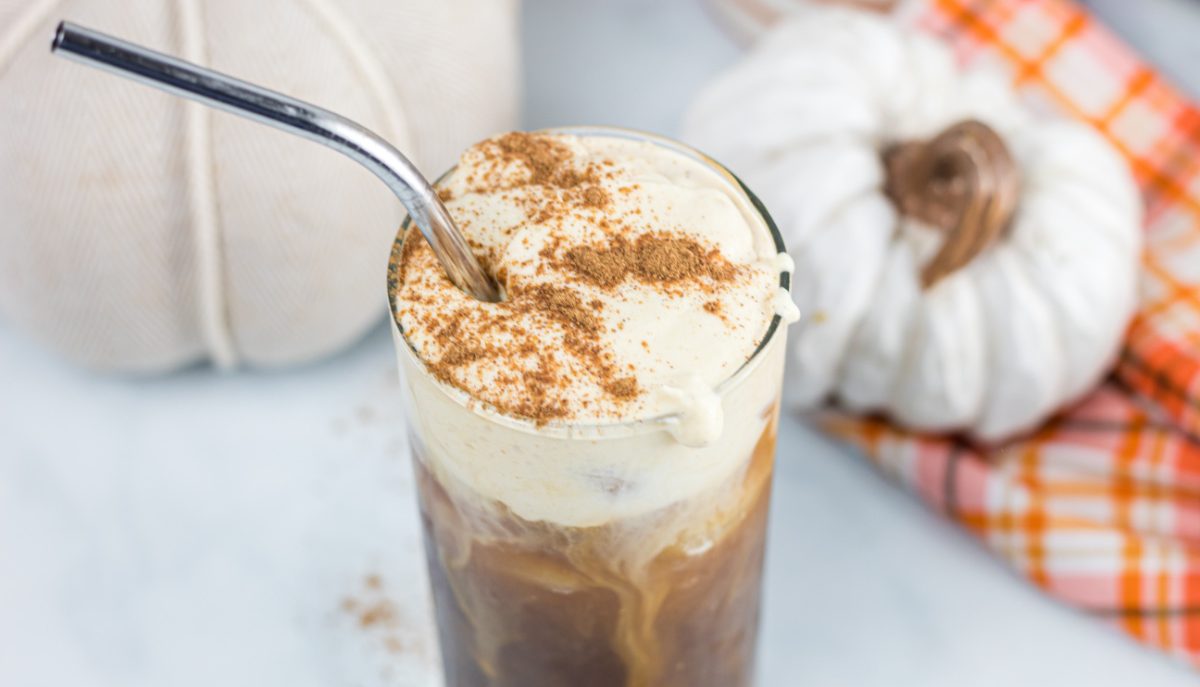 If you love Starbucks pumpkin cream cold brew, you'll love this low carb copycat recipe!
Want to skip the Starbucks line and try something healthier? If you're watching your carb intake, our Starbucks-inspired homemade keto pumpkin cream cold brew recipe is a delicious seasonal drink you'll FALL in love with. Imagine all the yummy flavors of pumpkin pie in a delicious low-carb cold brew.
You don't even have to leave your home (or change out of your comfy pajamas) to grab one. I'm going to show you how to make pumpkin cream cold brew at home!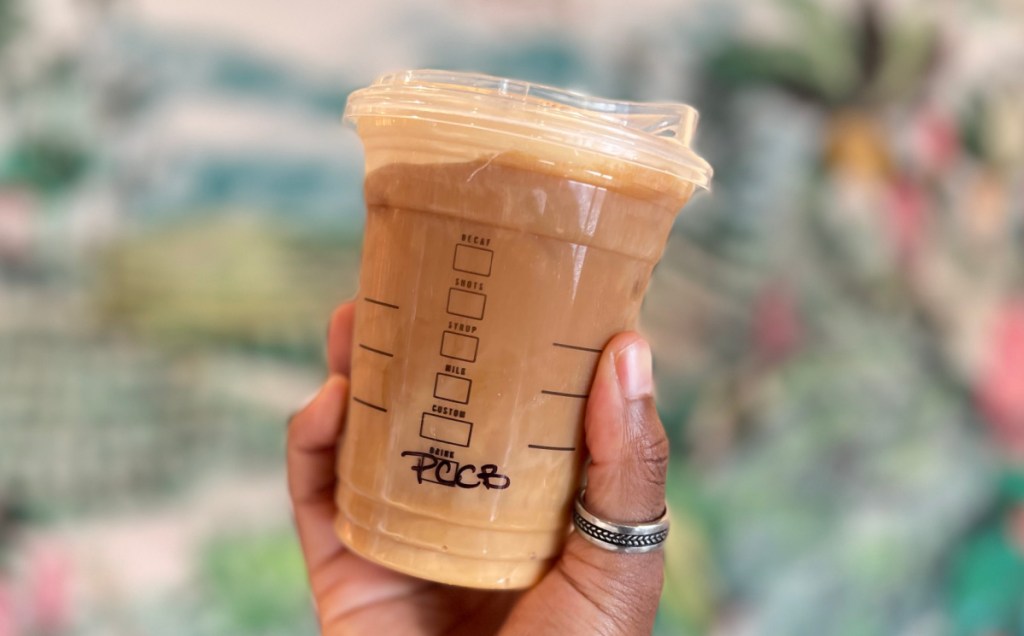 I love a yummy Starbucks drink just as much as the next gal, however, their pumpkin cream cold brew clocks in at 31g of sugar and 31g of carbs. WOAH! 😱
Our keto copycat recipe has only 5.1g net carbs per 16oz serving! WOOHOO!
This simple keto pumpkin cream cold brew recipe can be made in under 10 minutes and it will taste just like you ordered it through the drive-up at Starbucks. It's SO good!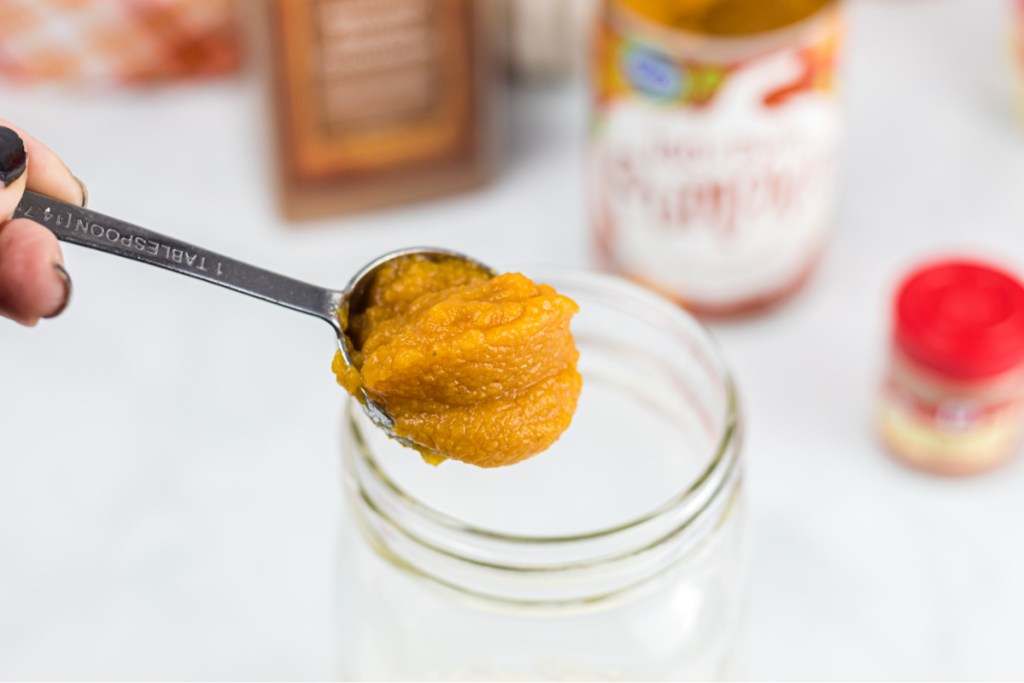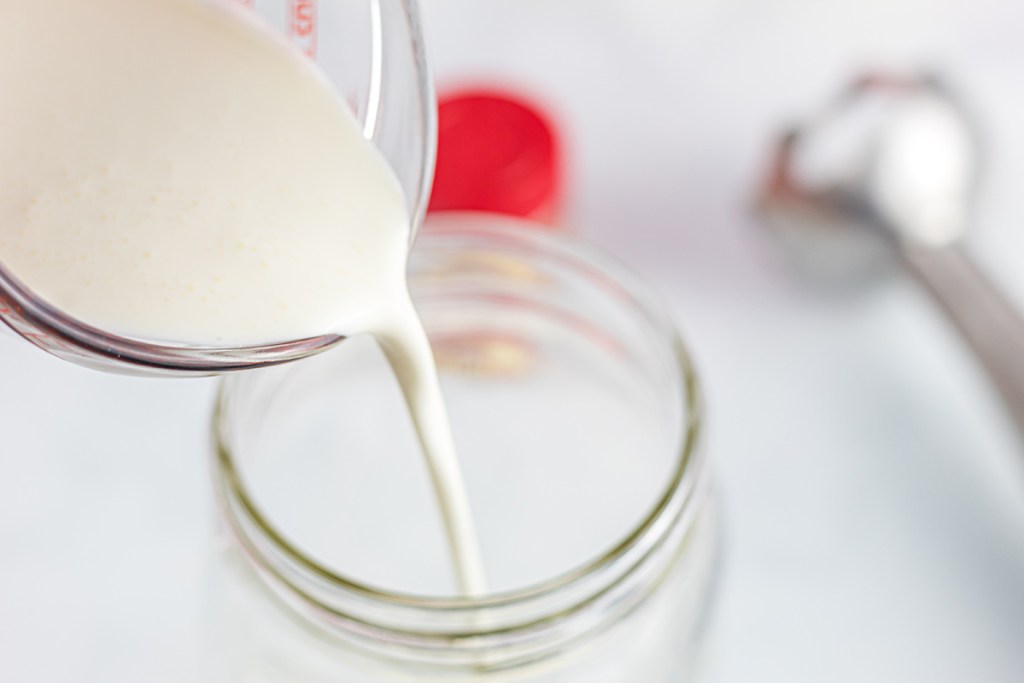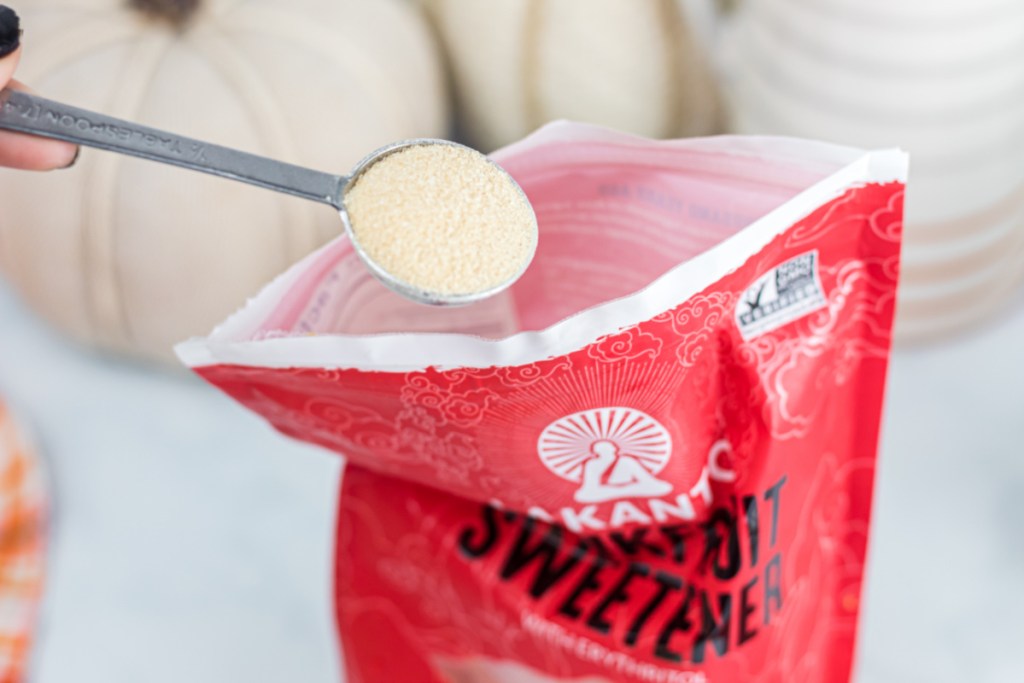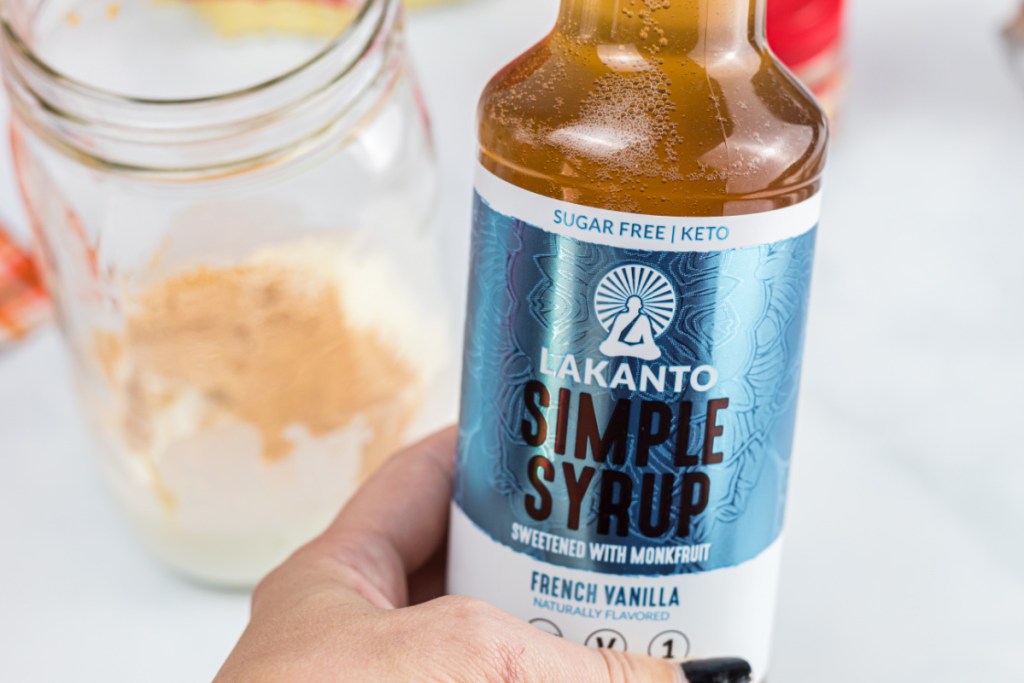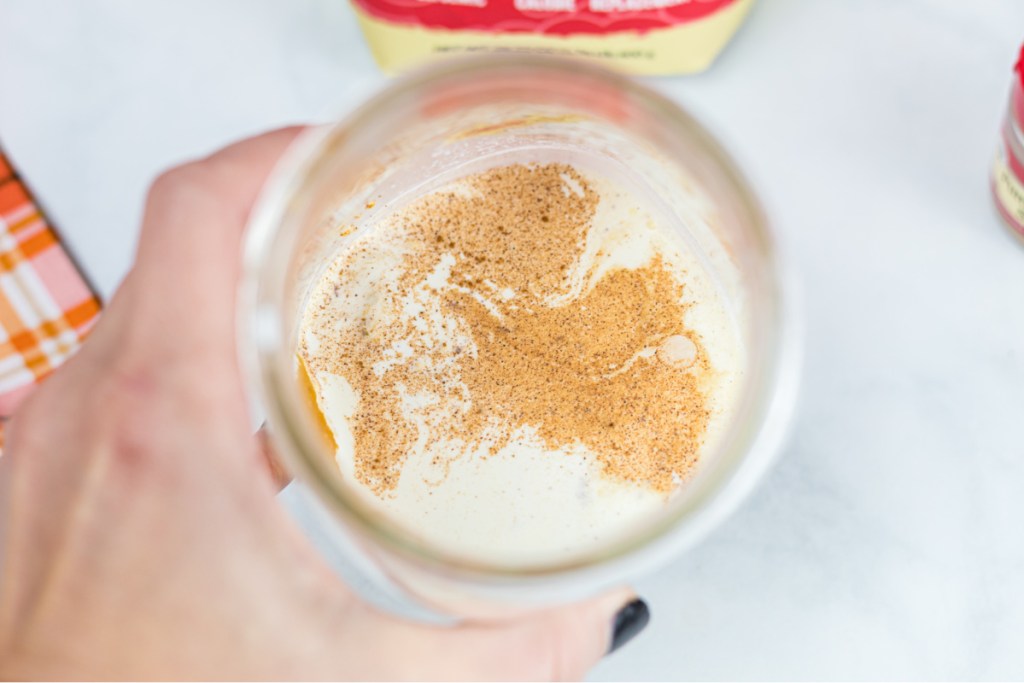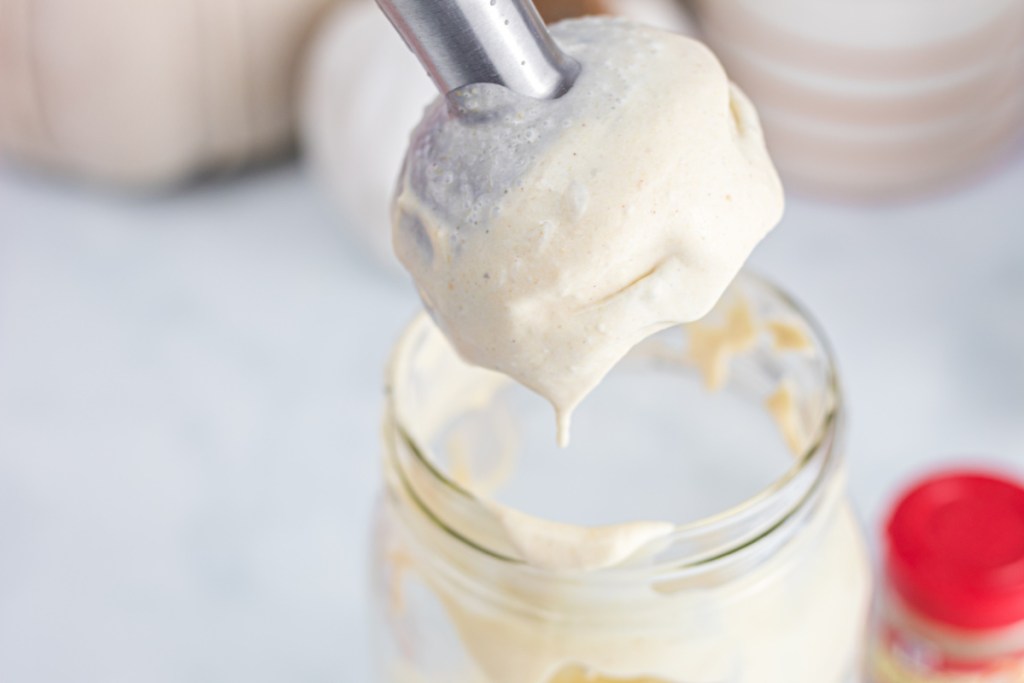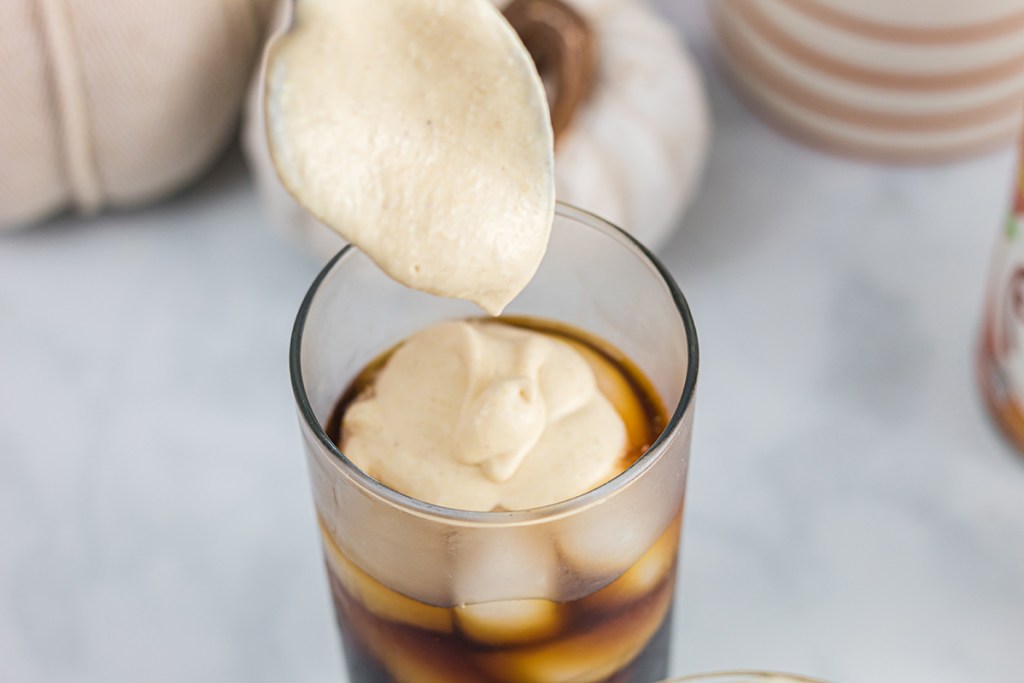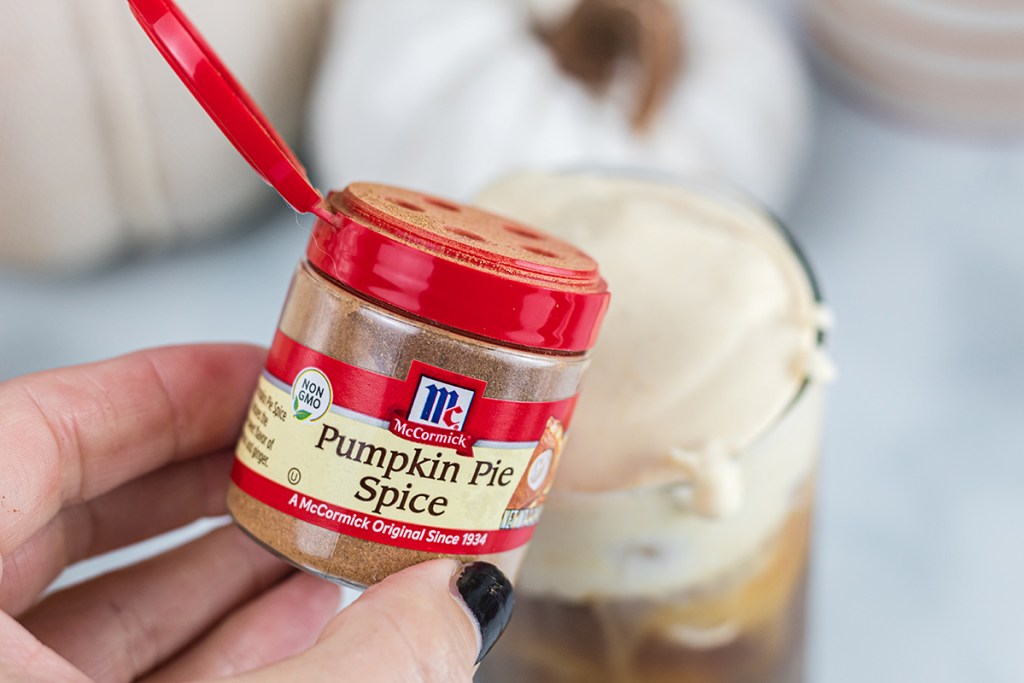 ---
Print
Keto Pumpkin Cream Cold Brew
yield: 1 SERVINGS
prep time: 10 MINUTES
total time: 10 MINUTES
Here's our delicious keto-friendly copycat of Starbucks Pumpkin Cream Cold Brew drink that you can make at home.
Ingredients
ice
1/4 cup heavy cream
1/2 teaspoon cinnamon
pumpkin pie spice, optional to sprinkle over froth
Directions
1
Add ice and cold brew to the glass and set aside.
2
Add heavy cream, pumpkin puree, keto sweetener, vanilla, and cinnamon to a blender or a tall container if you have an immersion blender. Blend on low for 30 seconds. You want your topping to be thickened with some frothy texture.
3
Pour whipped pumpkin cream mixture over iced coffee. Sprinkle pumpkin pie spice over top and enjoy!
Nutrition Information
Yield: 1 16oz. drink, Serving Size: 1
Amount Per Serving: 213 Calories | 21.7g Fat | 21.9g Total Carbs | 1.1g Fiber | 2.3g Sugar | 17g Sugar Alcohol | 2g Protein | 3.8g Net Carbs
---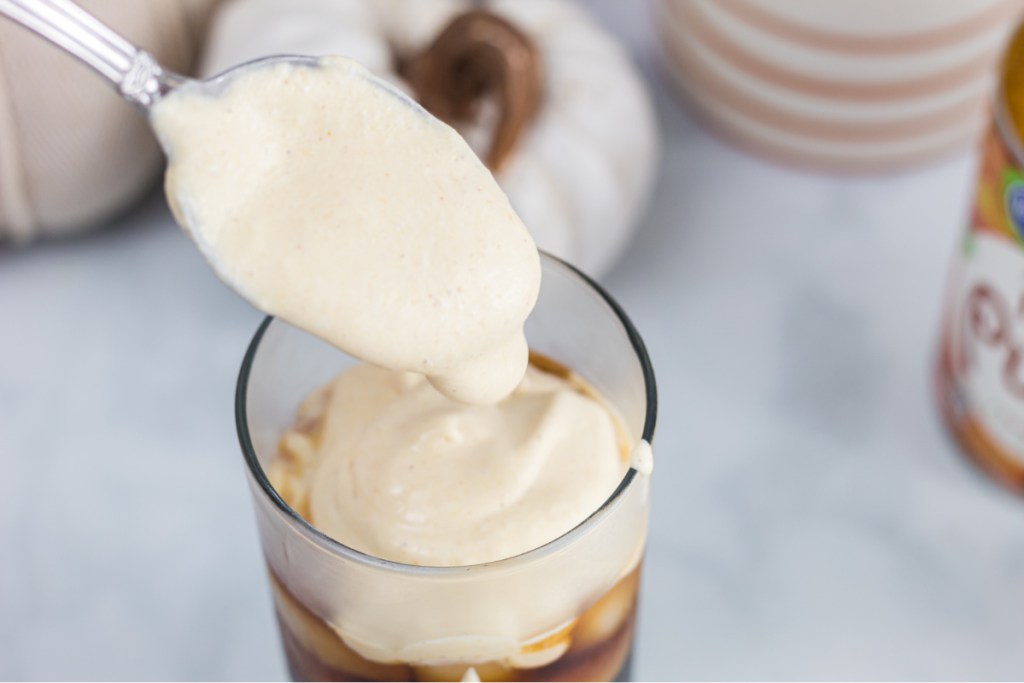 Tips for making the BEST keto pumpkin cream cold brew at home:
I use my immersion blender when whipping up the heavy cream. It's so handy and it creates a keto pumpkin cold foam similar to one you'd get at a coffee shop.
I typically buy pre-made cold brews to save time and keto-fy it at home. For this recipe, give La Colombe a try as it has only 1g net carbs per serving compared to higher counts with other brands.
Prefer to make your own cold brew from scratch? It is super easy and will save you a lot of money too!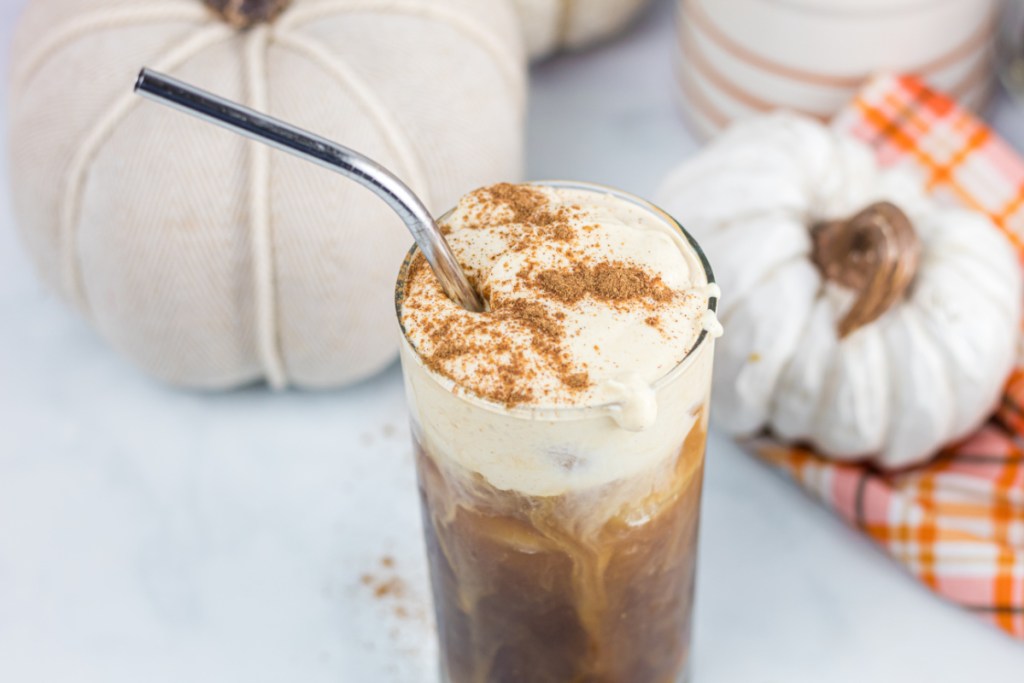 Enjoy flavors of pumpkin spice without the Starbucks price!
Eating keto doesn't have to be boring! It's pretty easy to make some of your favorite treats at home in a low carb version! It's often much cheaper too!
Give this yummy Starbucks-inspired keto pumpkin cream cold brew a try and tell me what you think… you may even like it better than Starbucks! 🎃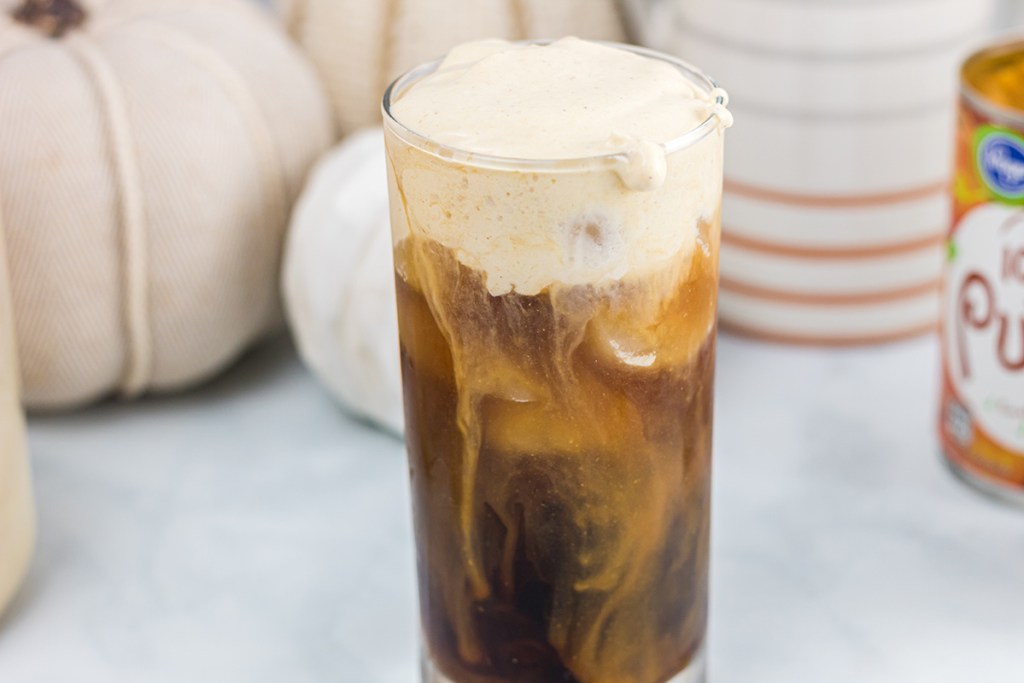 Here's what my sidekick Jenna had to say about this keto pumpkin cream cold brew recipe:
"I can't get enough of all things pumpkin so you know I loved this yummy Starbucks dupe! This keto pumpkin cold brew is so easy to make and my blender made it froth right up. I felt like I was drinking fall in a cup. The monk fruit really gave it the pop of sweetness I wanted without all the added carbs."

---
Love a low carb Starbucks copycat? Don't forget to try our Keto Pink Drink recipe!