This Keto Piña Colada Will Transport You To The Tropics!
Instantly transport yourself to paradise with this keto piña colada!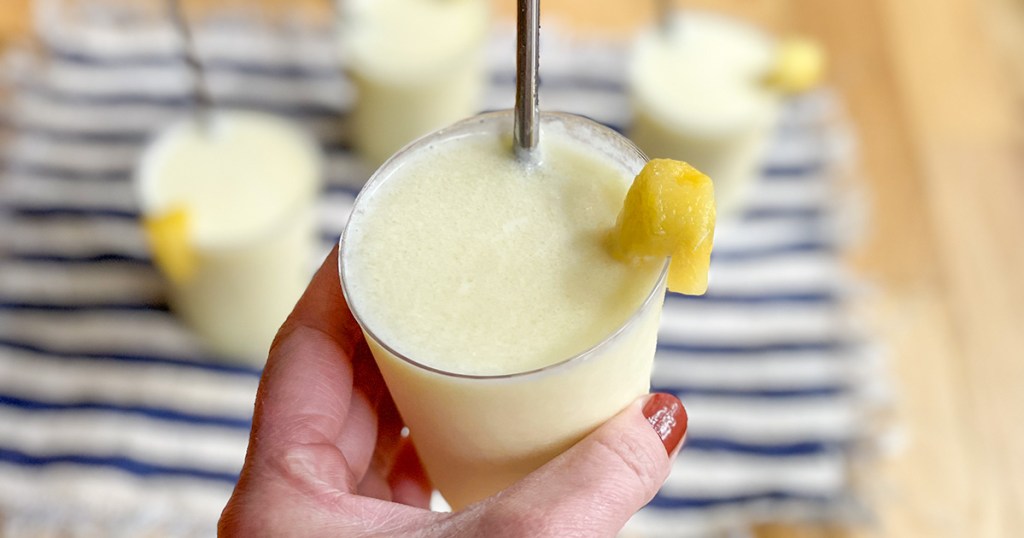 Do you like piña coladas?
What better way to celebrate summer than with this iconic beach drink! And now you can enjoy a keto version with these sugar-free flavored syrups we found on Amazon.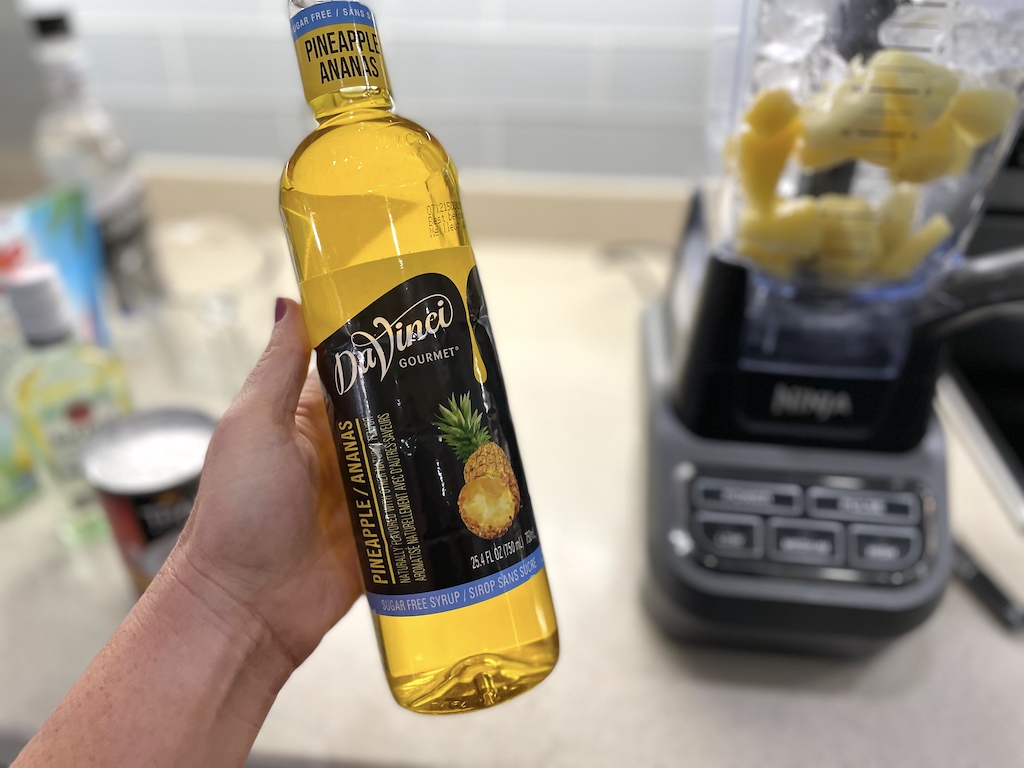 Admittedly, they're in the dirty keto category, but when the craving for a tropical adult beverage hits, you got to do, what you got to do! 😆
I'm loving these cool drinks and they are going to make an appearance at all my summer BBQs.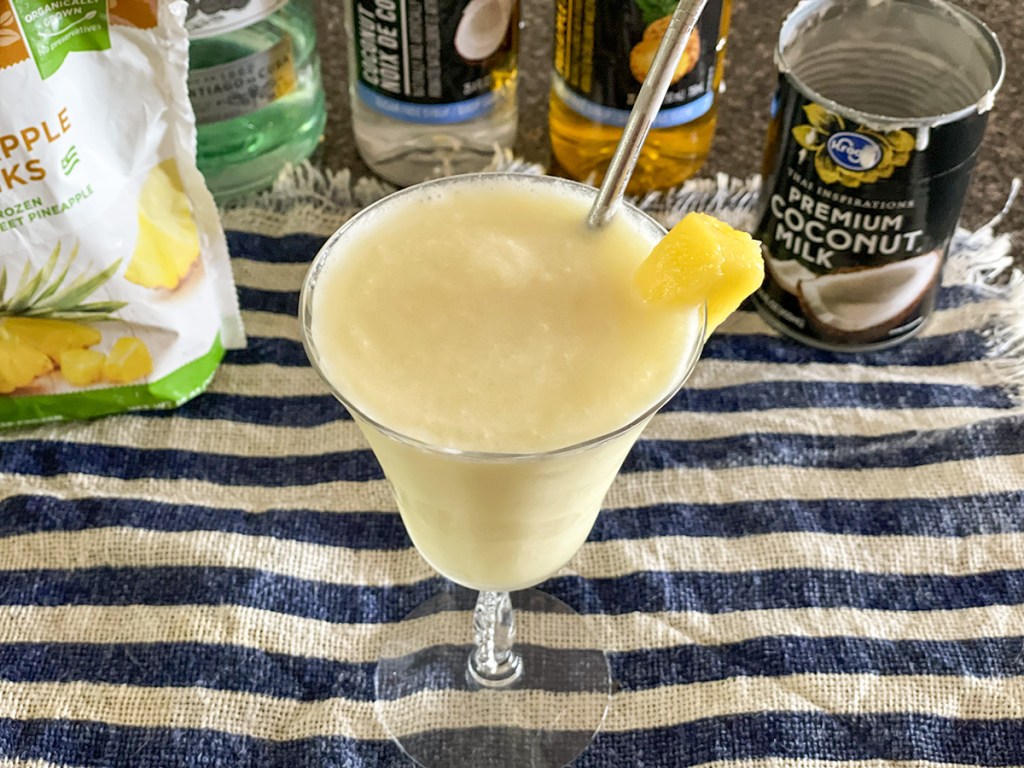 Are piña coladas keto?
Piña coladas are not typically keto. That's why it's so wonderful to have this recipe! I did create a non-keto piña colada recipe for Hip2Save last summer and used pretty much the same method for this keto version.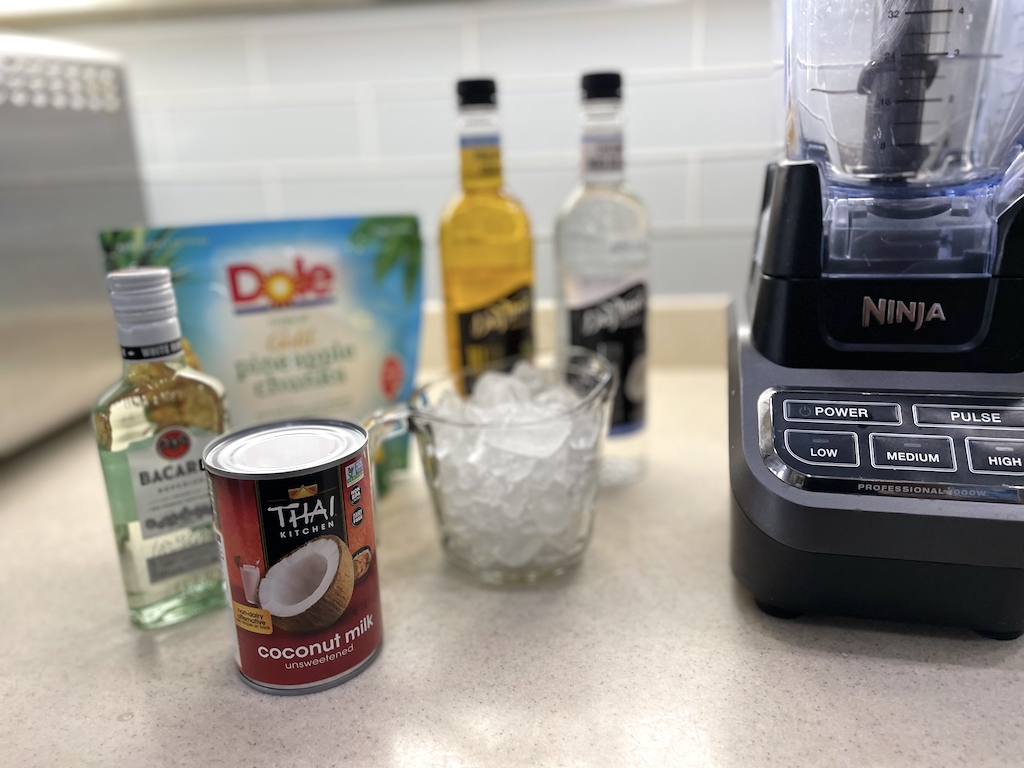 To make this keto, I reduced the amount of pineapple and swapped out the cream of coconut for sugar-free pineapple syrup and sugar-free coconut syrup. And I can honestly say I prefer the keto version!
It's nice to not have a big sugar crash after drinking it. I'm not a big fan of super sweet drinks anyway.
Tips for making the best keto piña colada:
Use sugar-free syrups to help get that hint of sweetness. I used a sugar-free pineapple and sugar-free coconut syrup.
These piña coladas will be a little thinner than normal as there is less pineapple blended into the mixture. I used 4 cups of ice but if you want it thicker, you could use 5 cups of ice.
Want to skip the rum? You can substitute sparkling water in place of the rum.
Don't skip the refreezing step! This helps create that perfect slushie consistency!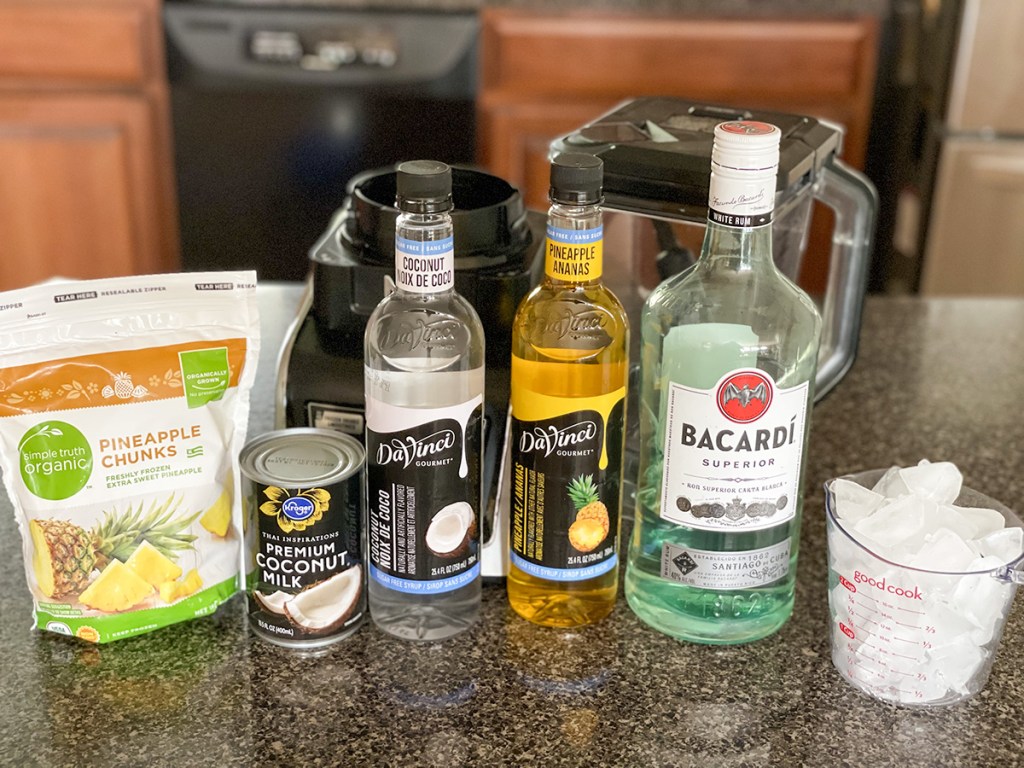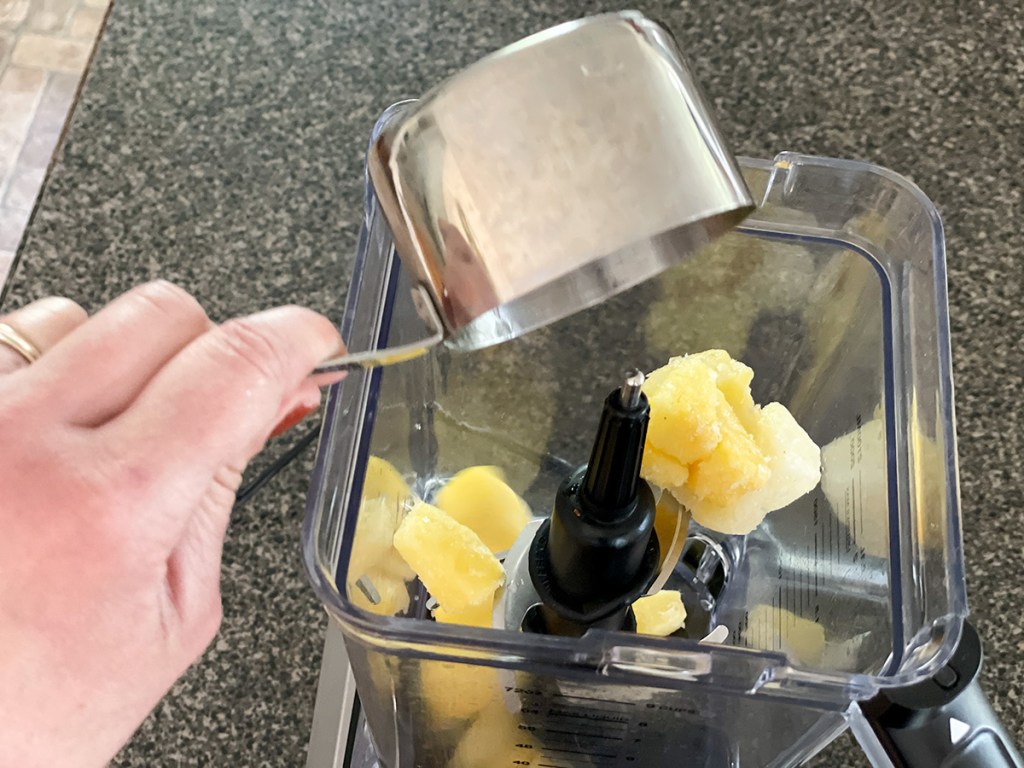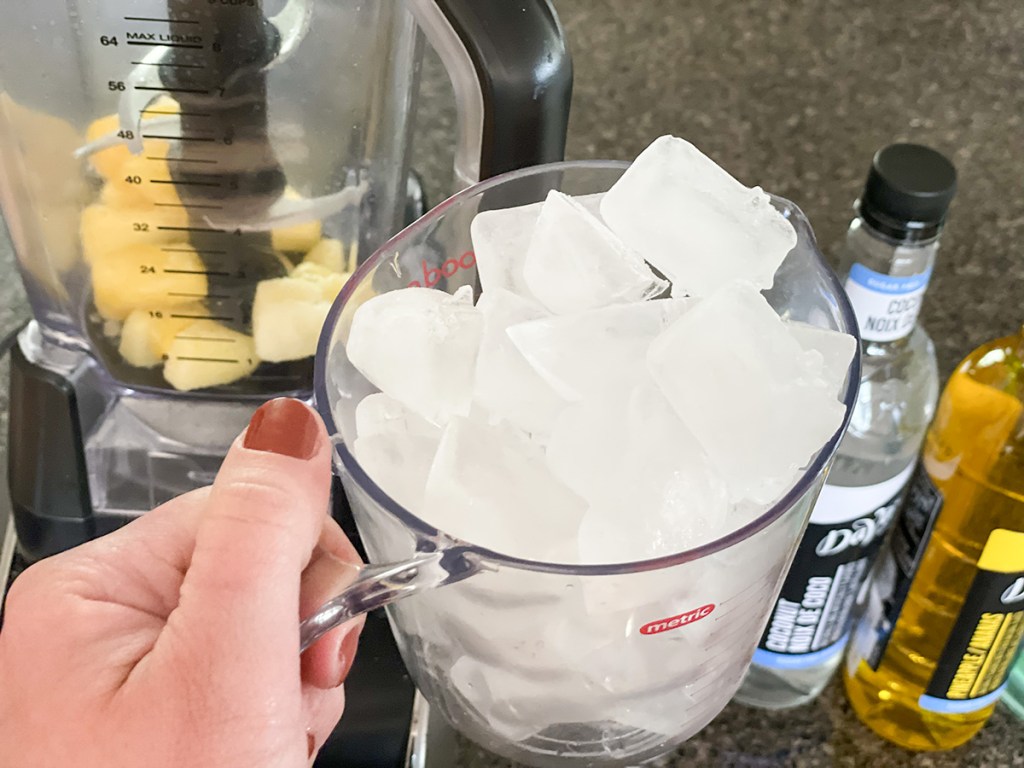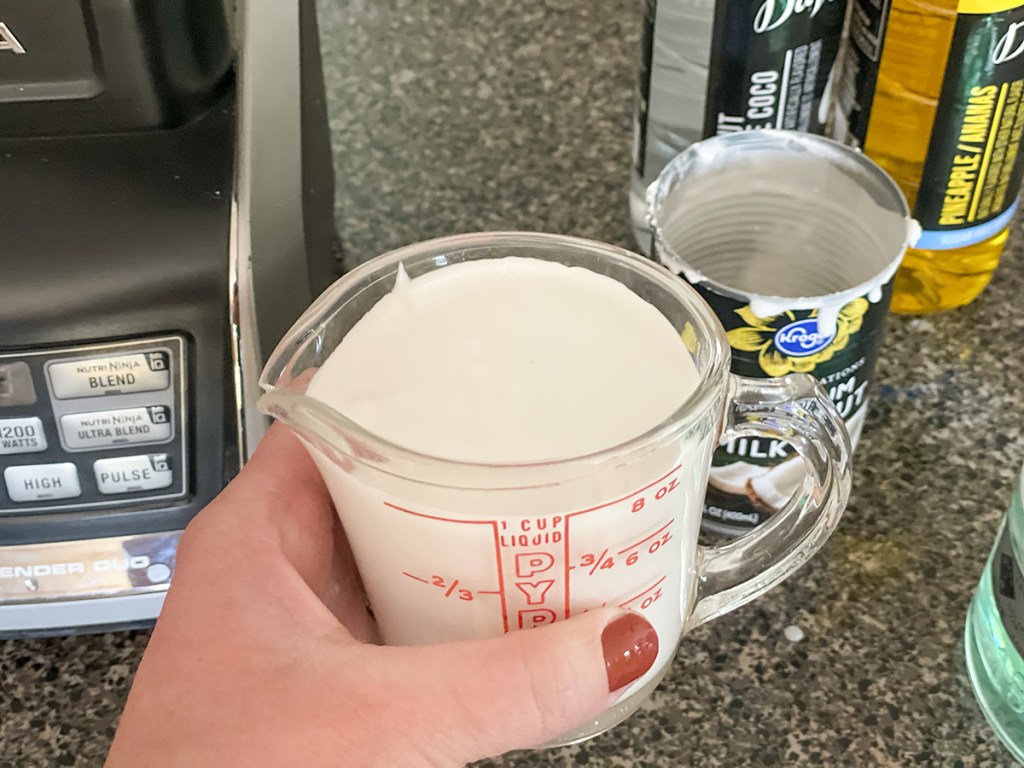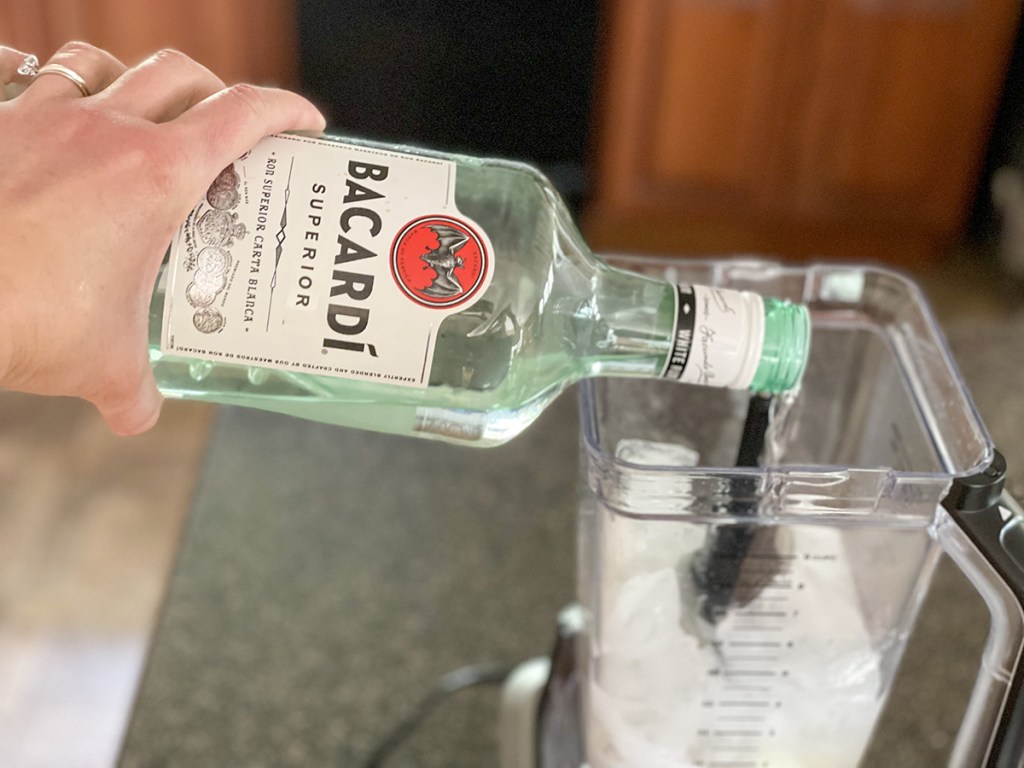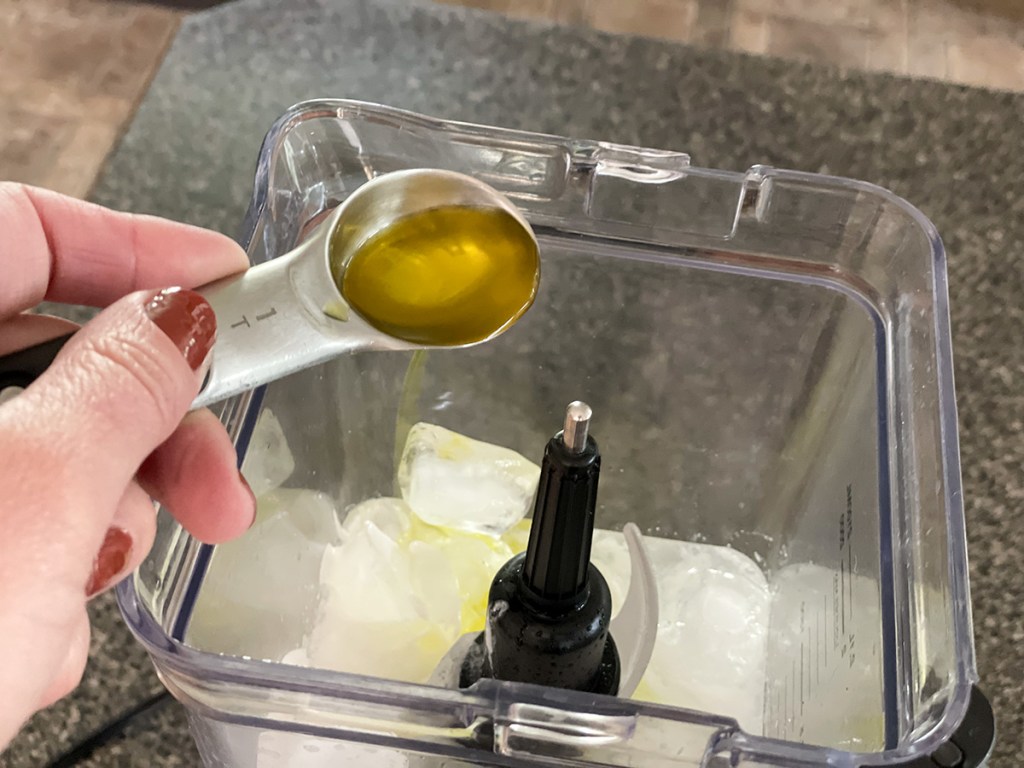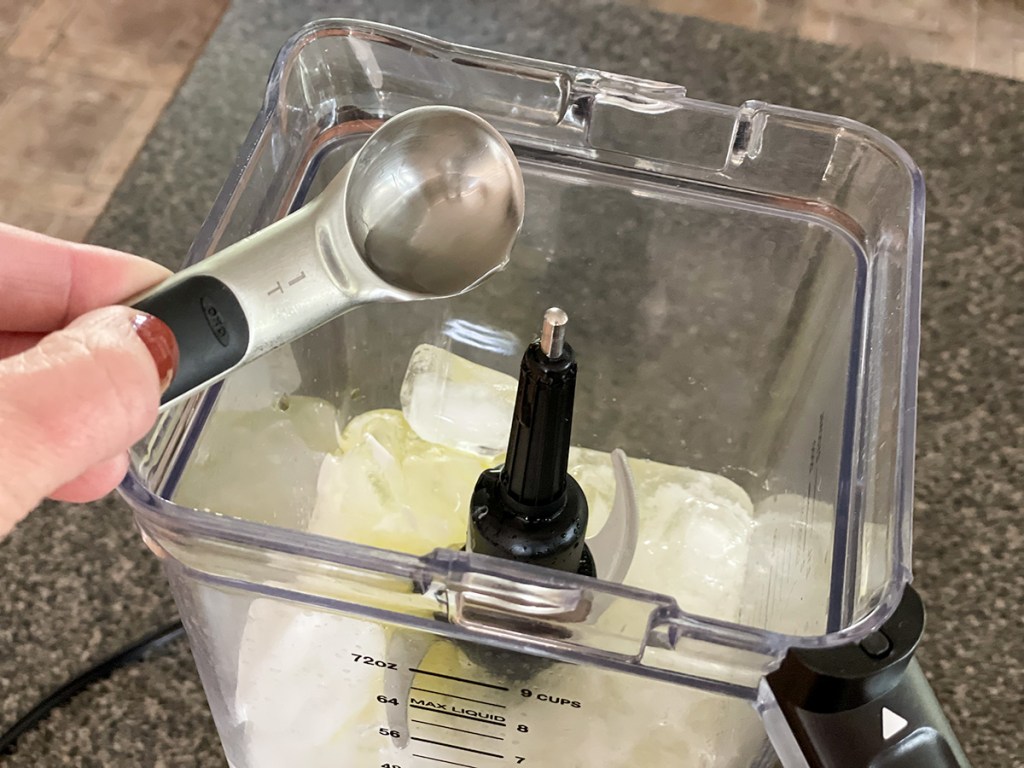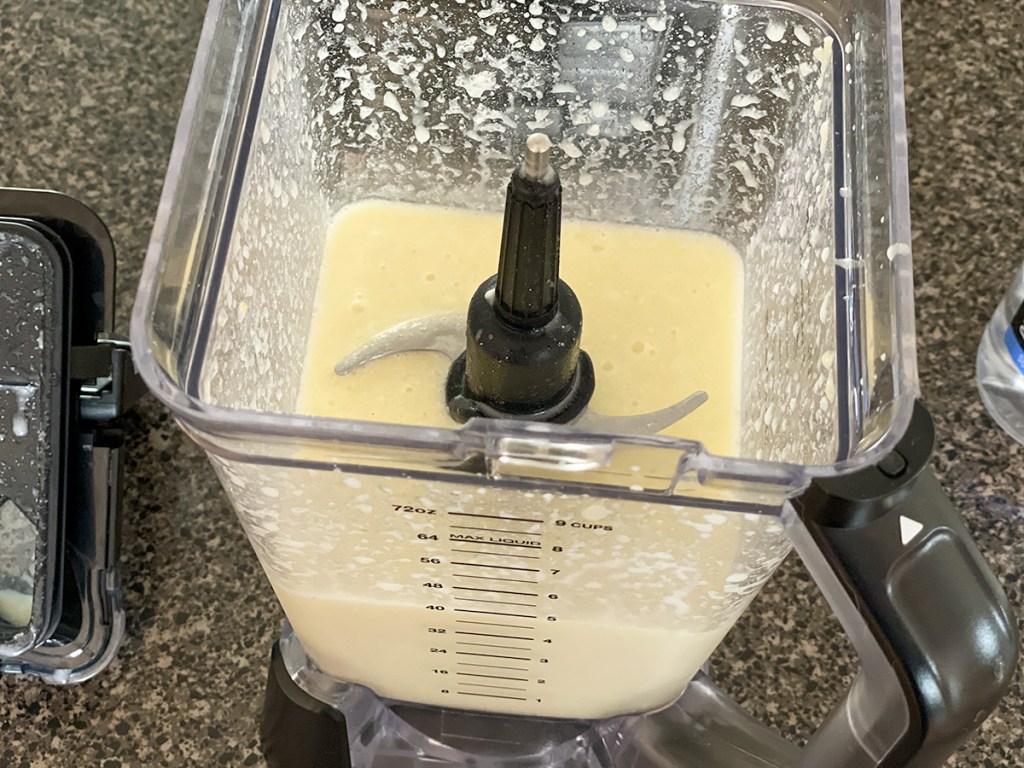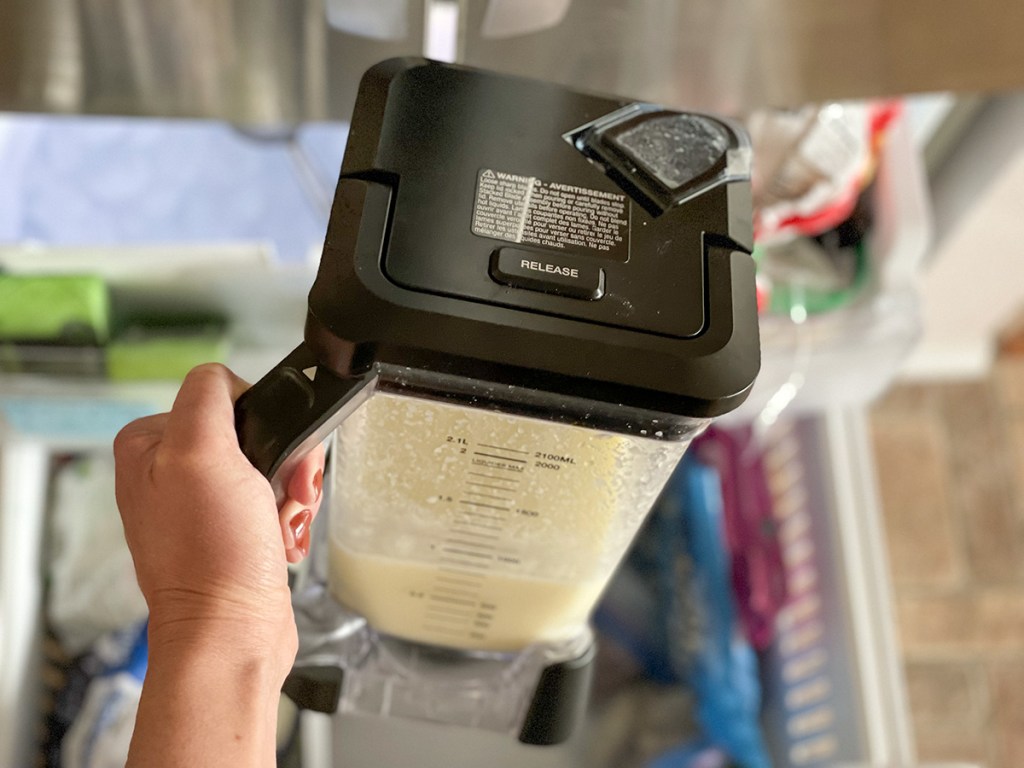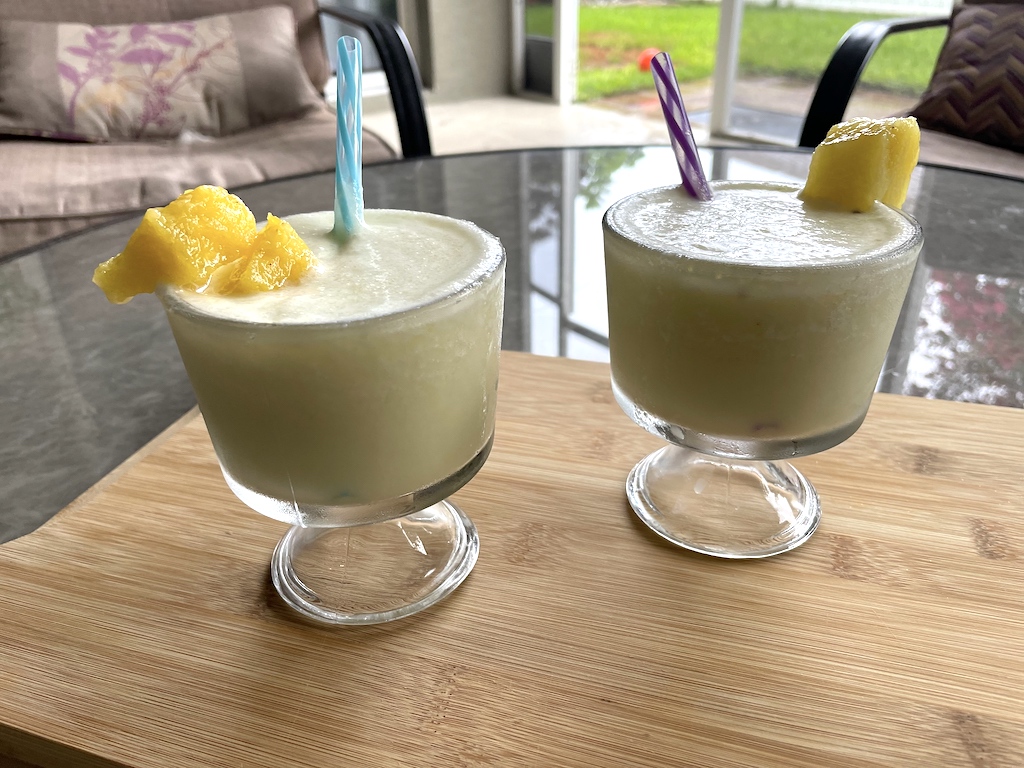 ---
yield: 4 SERVINGS
prep time: 5 MINUTES
cook time: 30 MINUTES
total time: 35 MINUTES
A tropical blended cocktail made with sugar-free syrups, rum, coconut milk, pineapple, and ice!
Ingredients
1 cup frozen pineapple chunks
4 cups ice
8 oz. white rum (or more if you like it strong)
8 oz. canned coconut milk, full-fat
Directions
1
Place all ingredients in a blender and blend on high for 30 seconds until well combined.
2
Place the blender in the freezer for 30 minutes.
3
After 30 minutes, remove the blender from the freezer and blend again for 10 to 15 seconds.
4
Divide the piña colada mixture evenly into 4 glasses. Enjoy!
Nutrition Information
Yield: 4, Serving Size: 1 piña colada
Amount Per Serving: 252 Calories | 10.5g Fat | 6g Total Carbs | 0.5g Fiber | 4.3g Sugar | 1g Protein | 5.5g Net Carbs
---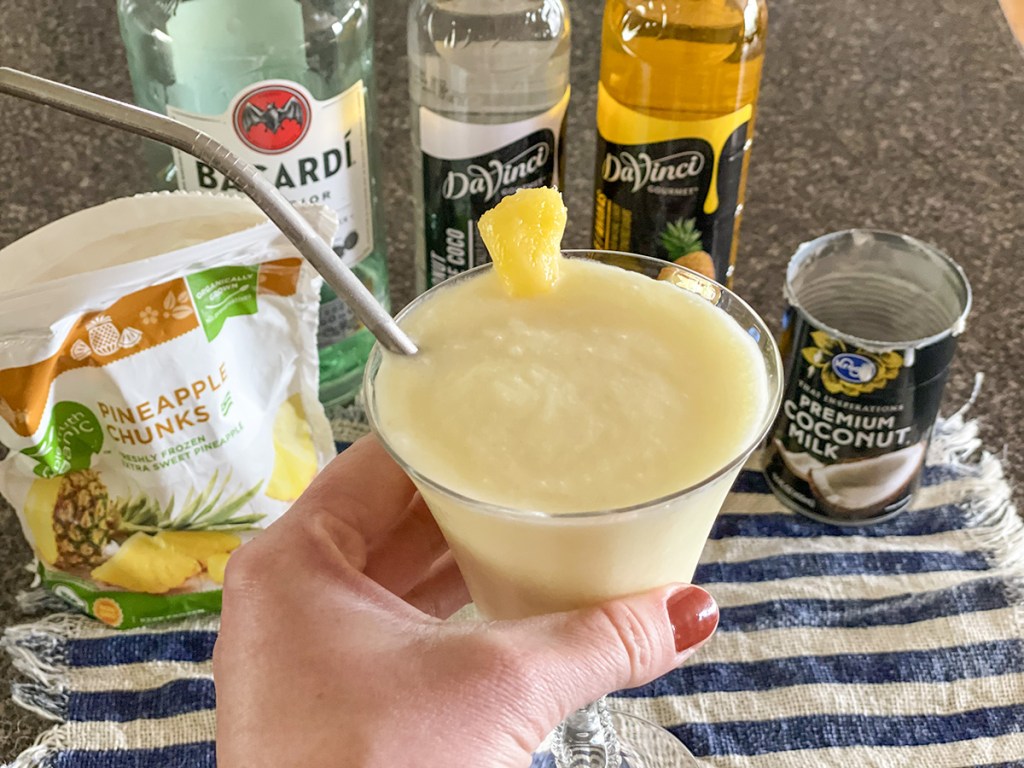 Ready for the beach!
This keto piña colada makes me dream of warm tropical weather and lounging by the pool or on a beach. They're typically a summer drink but I think you can enjoy them year-round. I know I'm going to!
Here's what my Hip sidekick Erica had to say about these keto piña coladas:
"THIS PINA COLADA…😍 It is so GOOD! Do not skip out on the coconut milk because I think that totally makes the whole drink – so creamy and yum! This is the perfect drink for summer… I can't believe we made it keto! 🙌🏻"
---
Try out our keto milkshakes next!