Make Edible Keto Peanut Butter Cookie Dough – Just Grab a Spoon!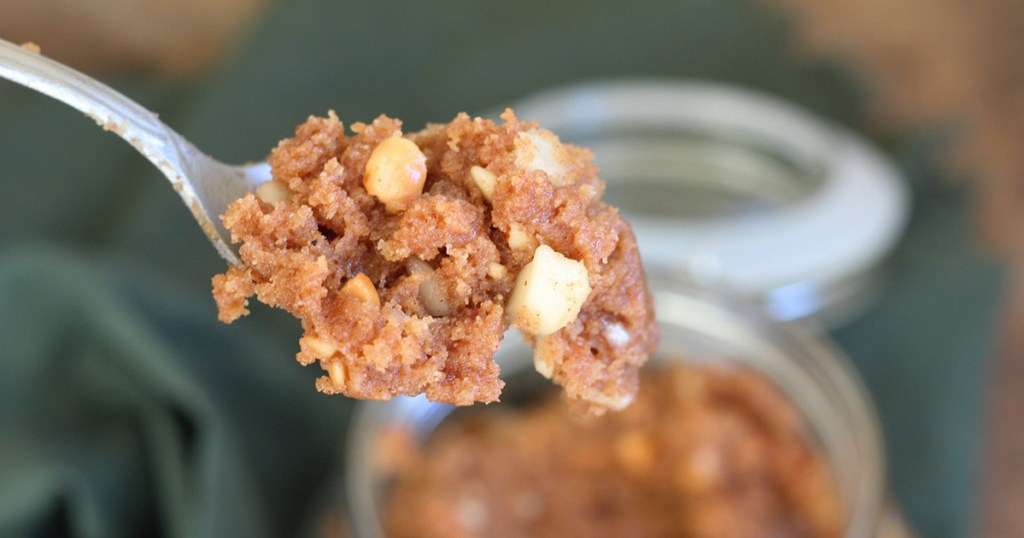 You won't want to wait to try this low carb and safe to eat keto cookie dough!
One of the best things about baking cookies is sneaking a few bites of the DELICIOUS cookie dough. As we all know, eating raw cookie dough isn't such a good idea because the uncooked eggs and flour could possibly contain bacteria that could make you sick. So I decided to come up with a solution for that!
Introducing edible keto cookie dough!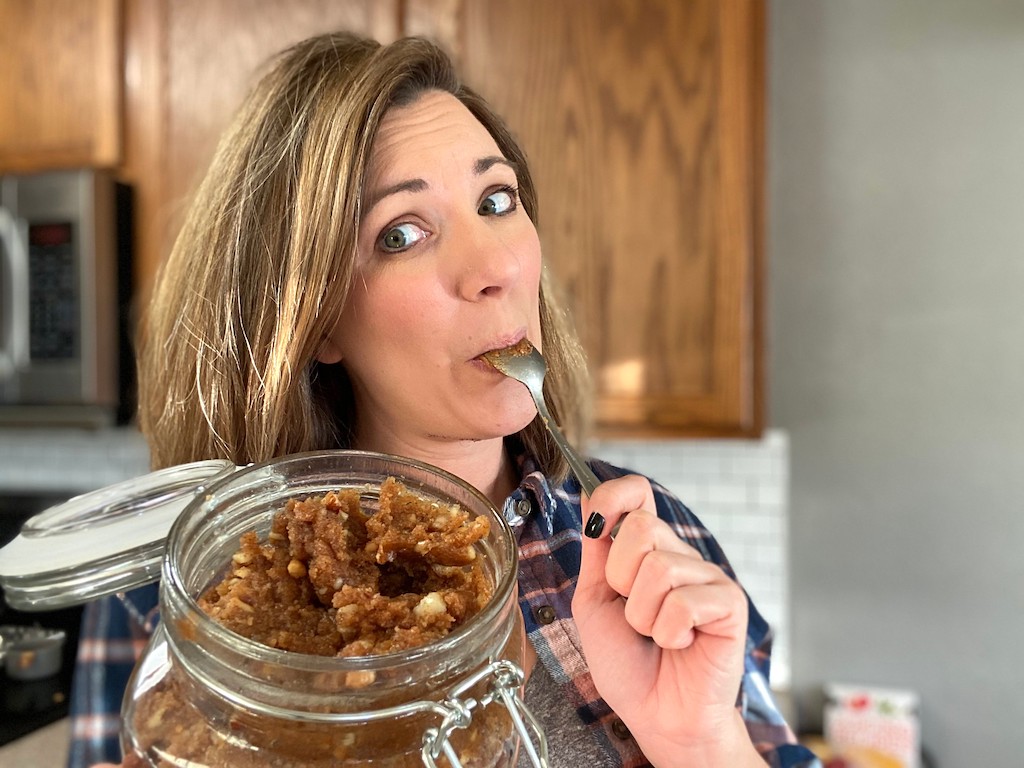 If you're like me and leave a scoop of cookie dough in the bowl to enjoy while the cookies are baking, then this peanut butter keto cookie dough recipe is for you! The smooth rich taste of the peanut butter combined with the crunch of the mixed chopped nuts is a winning combination. It literally tastes just like a peanut butter cookie and is totally safe to eat.
Prefer chocolate chip cookies? These fat bombs are just like bites of classic chocolate chip cookie dough!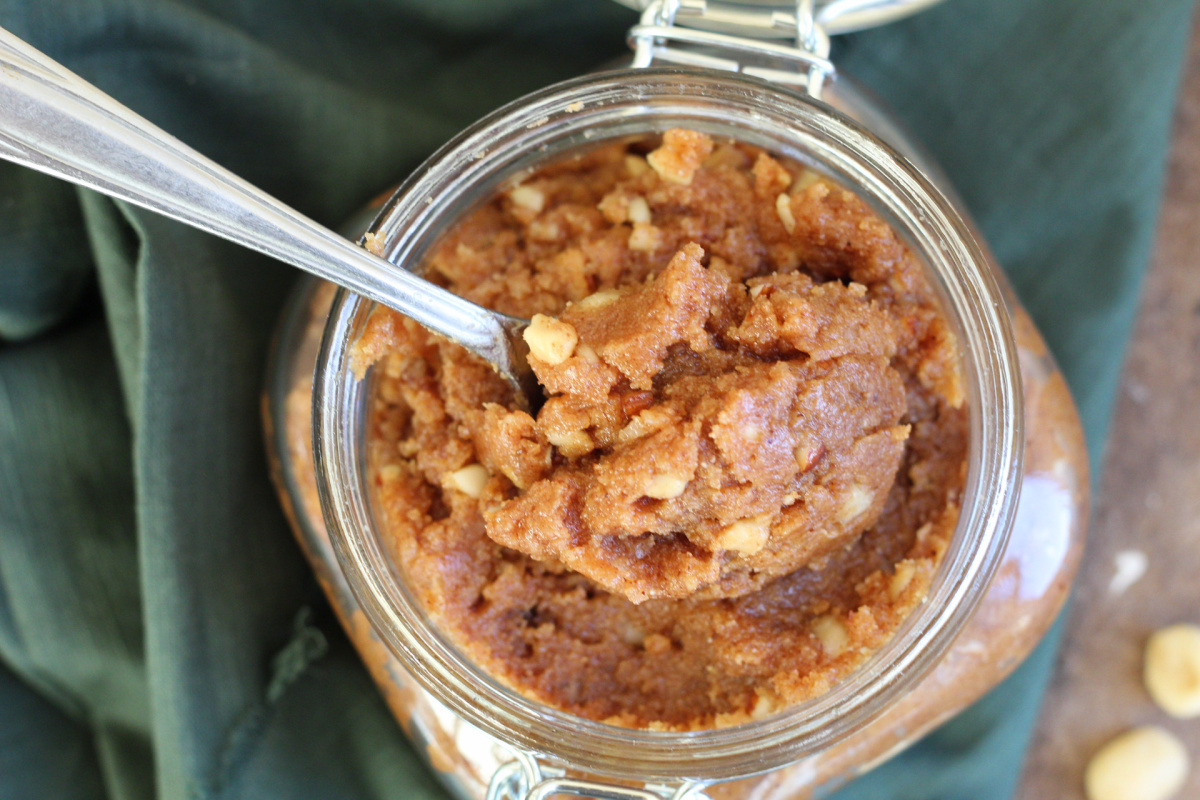 A few tips for making the best keto edible cookie dough:
Store keto edible cookie dough in the refrigerator for 1 week or in the freezer for 2 months.
Avoiding dairy? Skip the heavy cream and use unsweetened coconut milk instead!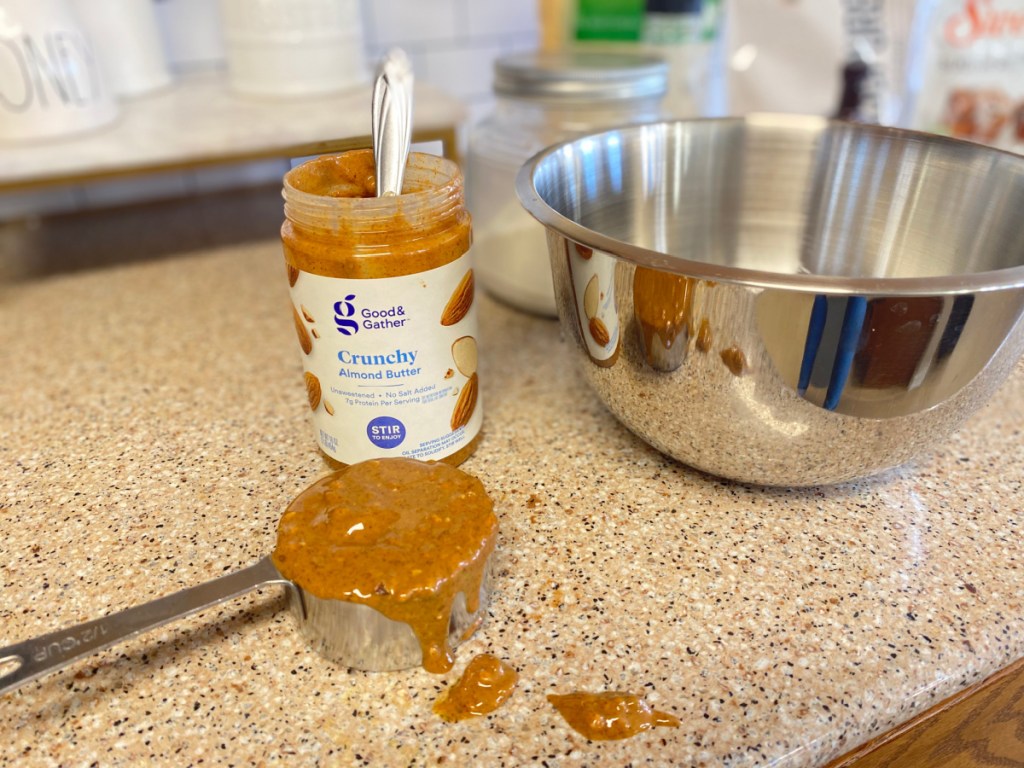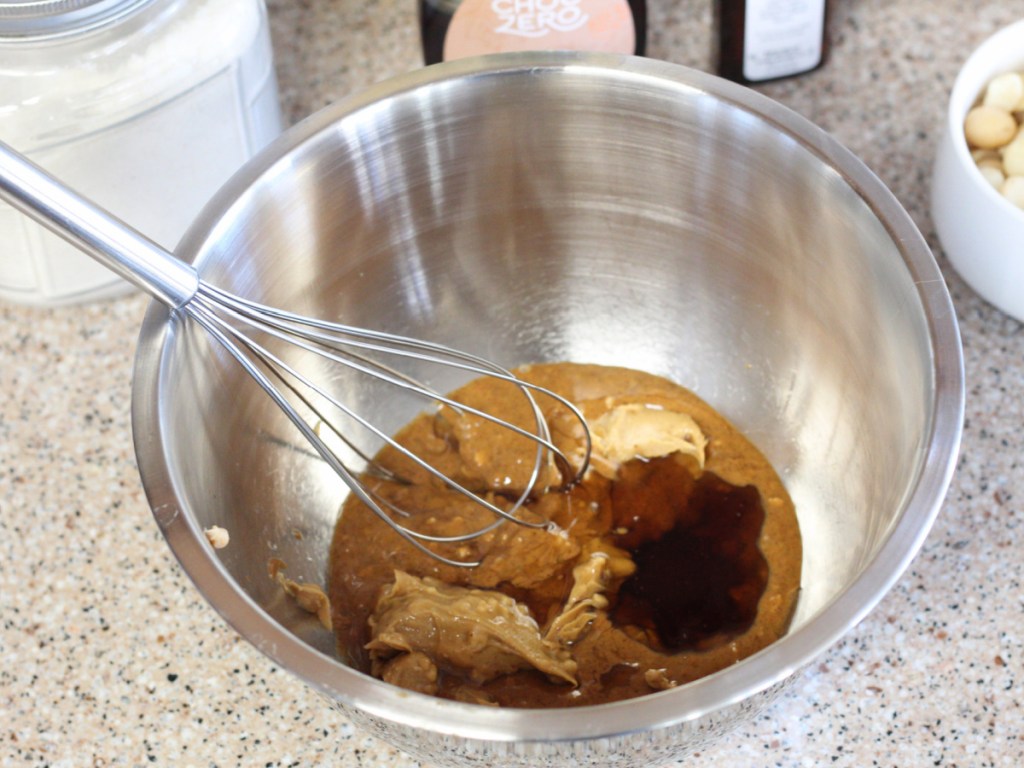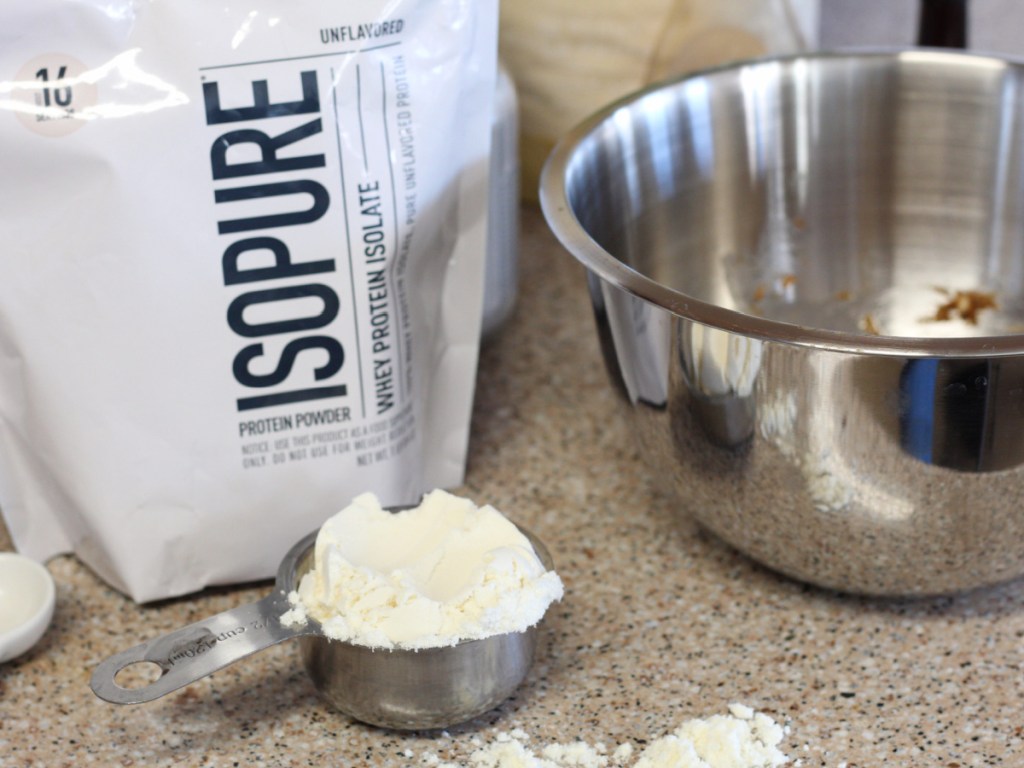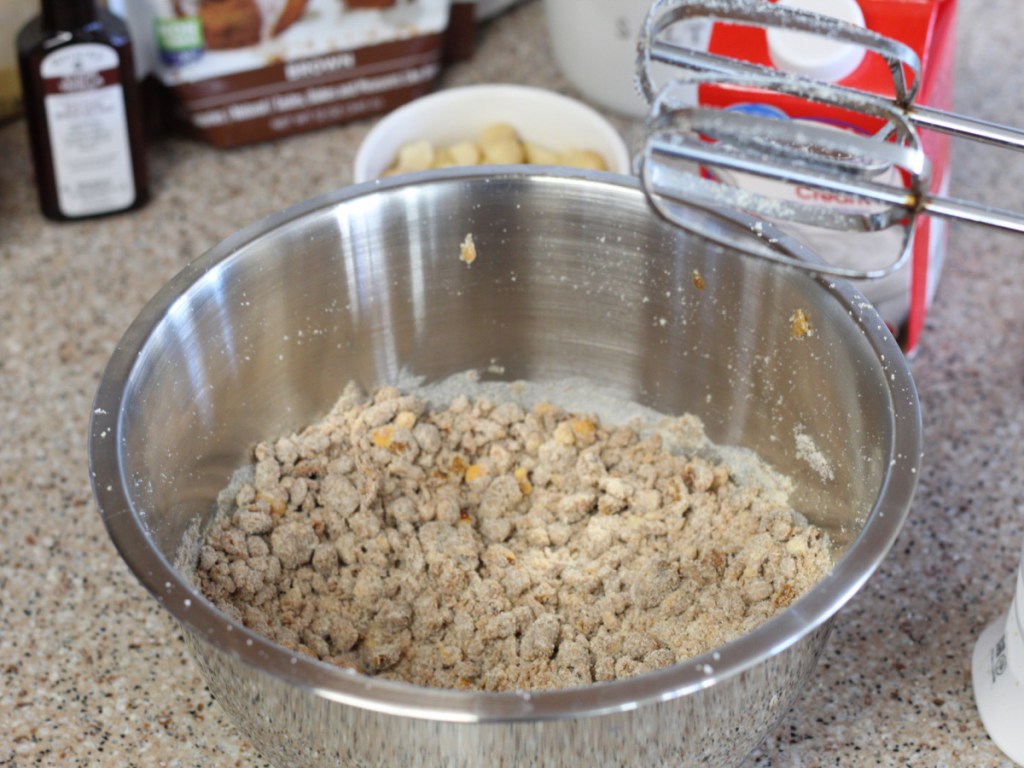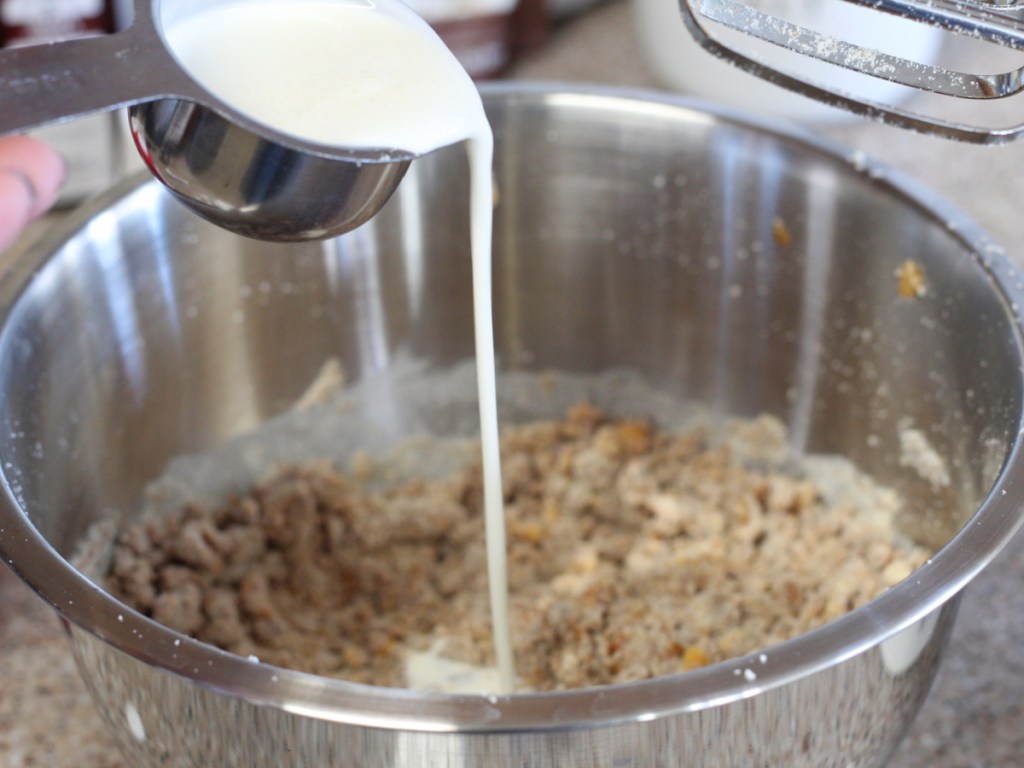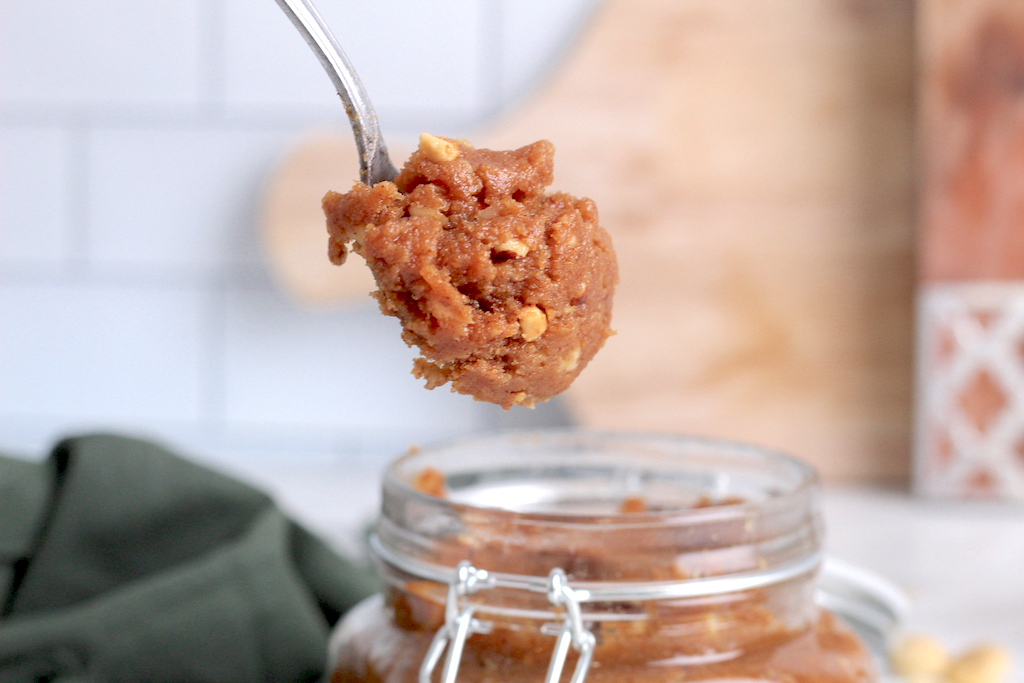 ---
Print
Keto Peanut Butter Edible Cookie Dough
yield: 24 SERVINGS
prep time: 10 MINUTES
total time: 10 MINUTES
This delicious low carb cookie dough is filled with peanut buttery goodness and is safe to eat raw.
Ingredients
1 teaspoon vanilla extract
1/2 teaspoon salt
1/2 cup heavy cream
1/4 cup macadamia nuts, chopped (optional)
Directions
1
In a mixing bowl, mix together unsweetened almond butter, sugar-free peanut butter, sugar-free syrup, and vanilla.
2
Add in brown keto sweetener, protein powder, almond flour, coconut flour, and salt. Mix with a handheld electric mixer. This batter will be a dry crumble texture.
3
Slowly add in heavy cream and mix. Add in chopped nuts if desired and stir to combine. This would be a great time to stir in chocolate chips if you'd like to add them.
4
Store in a sealed container in the refrigerator for one week (or in the freezer for 2 months). Enjoy!
Nutrition Information
Yield: 1 1/2 cups, Serving Size: 1 tablespoon
Amount Per Serving: 91.6 Calories | 6.9g Fat | 4.4g Total Carbs | 2.9g Fiber | 0.4g Sugar | 0.2g Erythritol | 5.0g Protein | 1.4g Net Carbs
---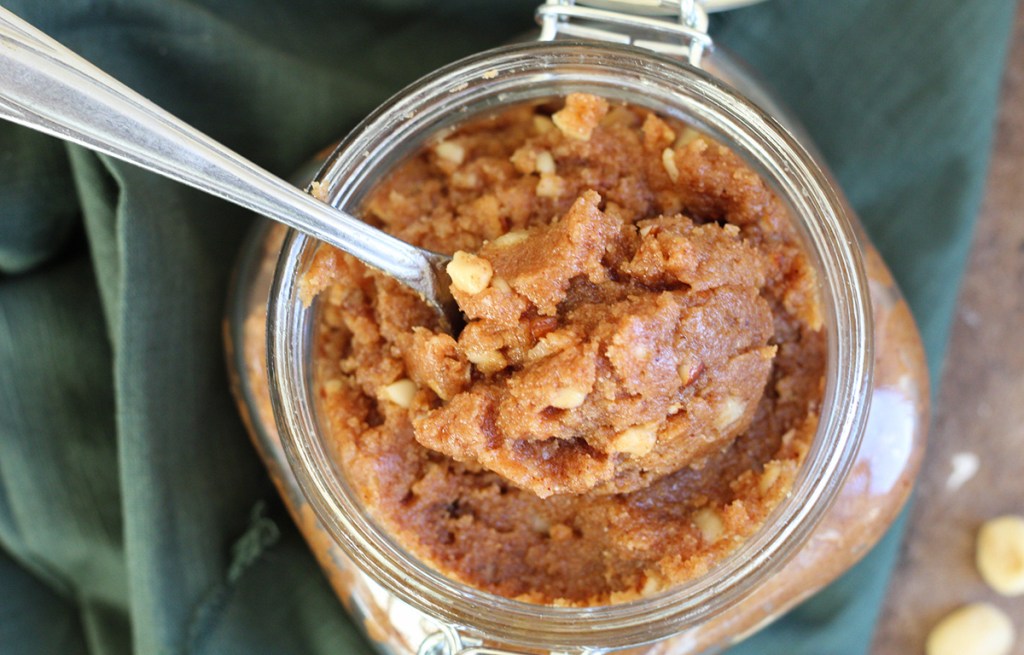 Warning… you may have to hide this keto treat!
I love that I can go grab a jar of keto edible cookie dough when I'm craving something sweet. Do you know who else loved it? My boys were obsessed with this yummy keto snack and couldn't keep their spoons out of the jar. I think next time I'm going to have to hide it in the back of the refrigerator or make a second batch just for them.
Here's what my teammate Taylor had to say after making this edible keto cookie dough:
"Holy cow, I could eat the entire jar of this stuff! It was so so delicious and really did have that authentic cookie dough texture. The macadamia nuts gave it the perfect amount of crunch, and I'm a huge peanut butter fan so I loved how strong that flavor was in this. It was nice to try a keto dessert that I've never had before and I really love that I didn't even have to turn on my oven and do any baking! Next time I'm going to add chocolate chips to the recipe. YUMMO!"
---