Keto Peanut Butter Cup Cookies (Only 4-Ingredients & Just 2 Net Carbs)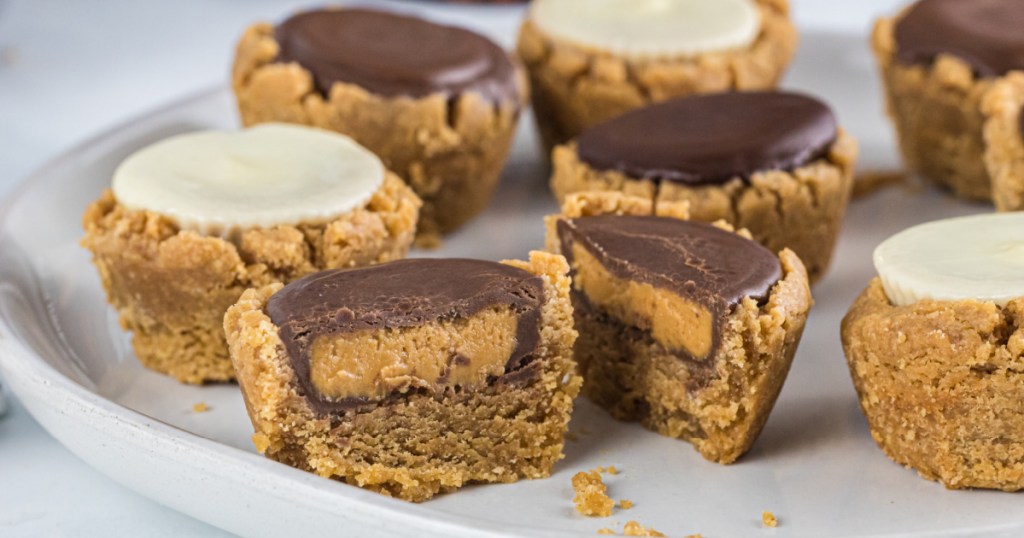 Oh how I love the combo of peanut butter and chocolate!
Living the low carb life and missing delicious desserts featuring peanut butter and chocolate? Well friends, I have a special peanut butter cup cookie recipe for you that will cure your sweet tooth while keeping it keto!
These easy keto-friendly peanut butter cup cookies require only 4 ingredients (most you'll likely already have on hand) and will have anyone reaching for a second… keto or not!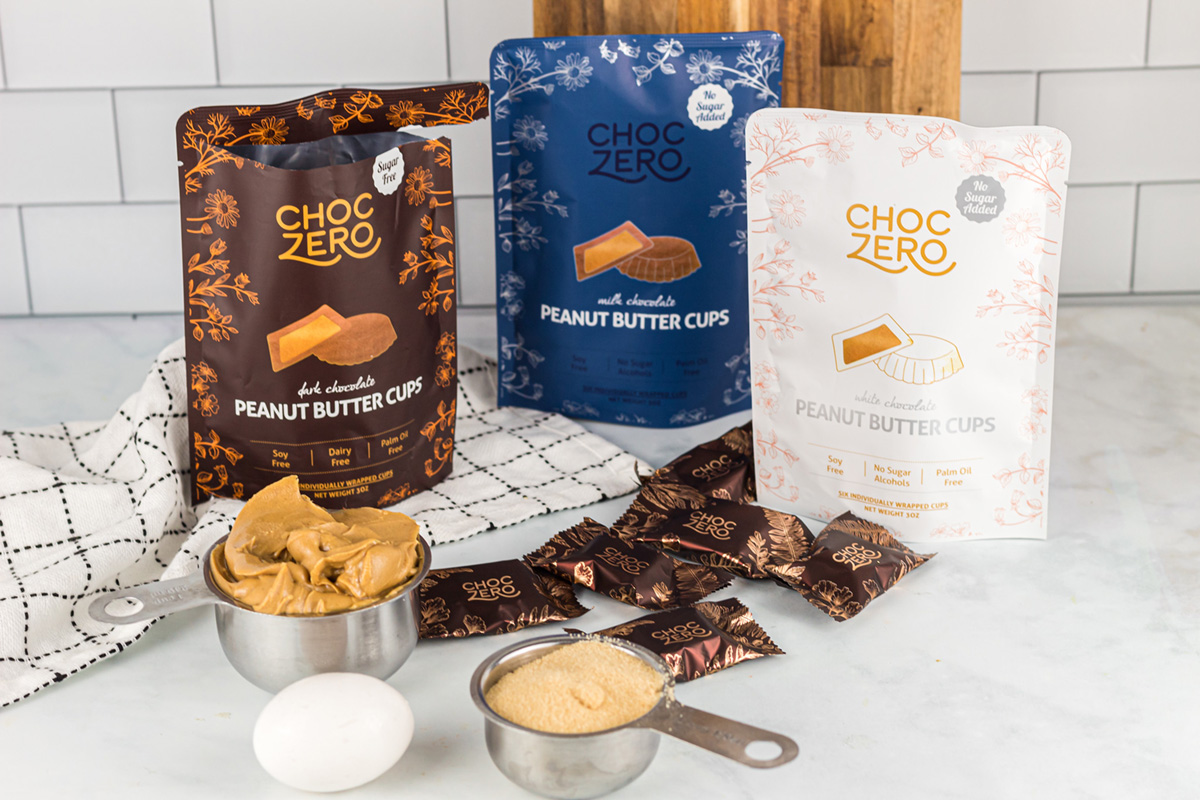 I took Lina's famous 3-ingredient low carb peanut butter cookies and kicked them up a notch by using ChocZero's peanut butter cups. Let's just say this recipe was a home run with my family!
Watch the video to see how easy these keto peanut butter cup cookies are to make –
---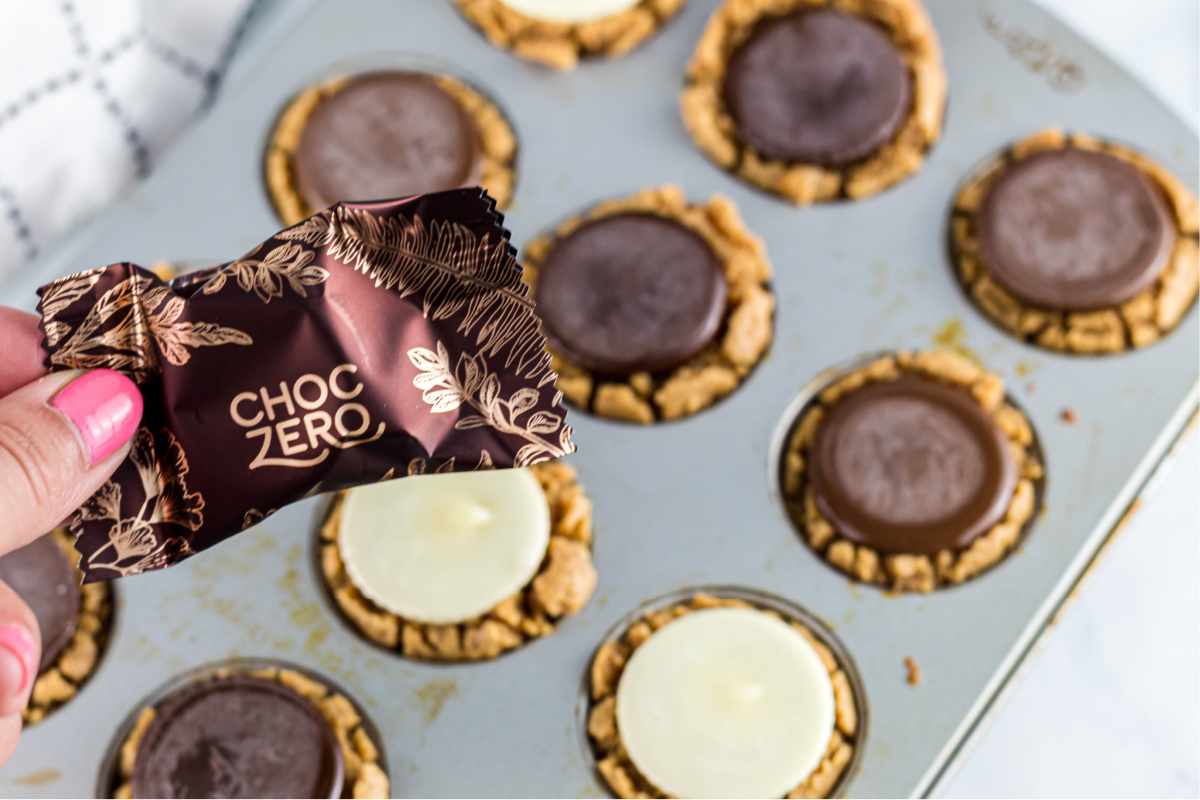 Peanut butter cup cookies are always a popular dessert around the holidays or for gatherings and now I can bring these and still stay on track.
Keto doesn't have to be complicated. Sometimes simple is better and in this keto recipe, simple is definitely better. Keto peanut butter cup cookies will melt in your mouth with the combination of the rich chocolate and peanut butter.
Here are a few recipe tips to keep in mind when making keto peanut butter cup cookies:
As for the keto-approved peanut butter, I suggest using all-natural peanut butter with no sugar or low sugar added such as Crazy Richard's to stay on track.
Make sure to let the cookies cool for a few minutes before pressing the peanut butter cups in to avoid over melting.
---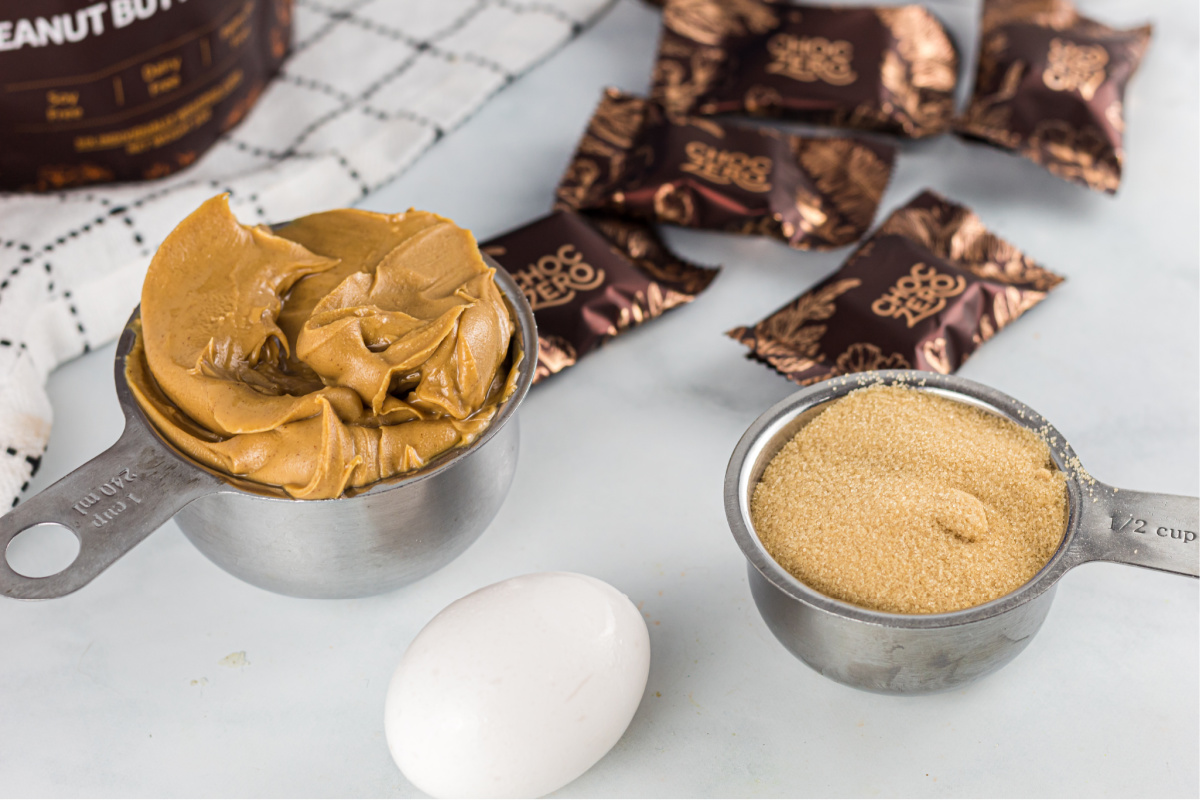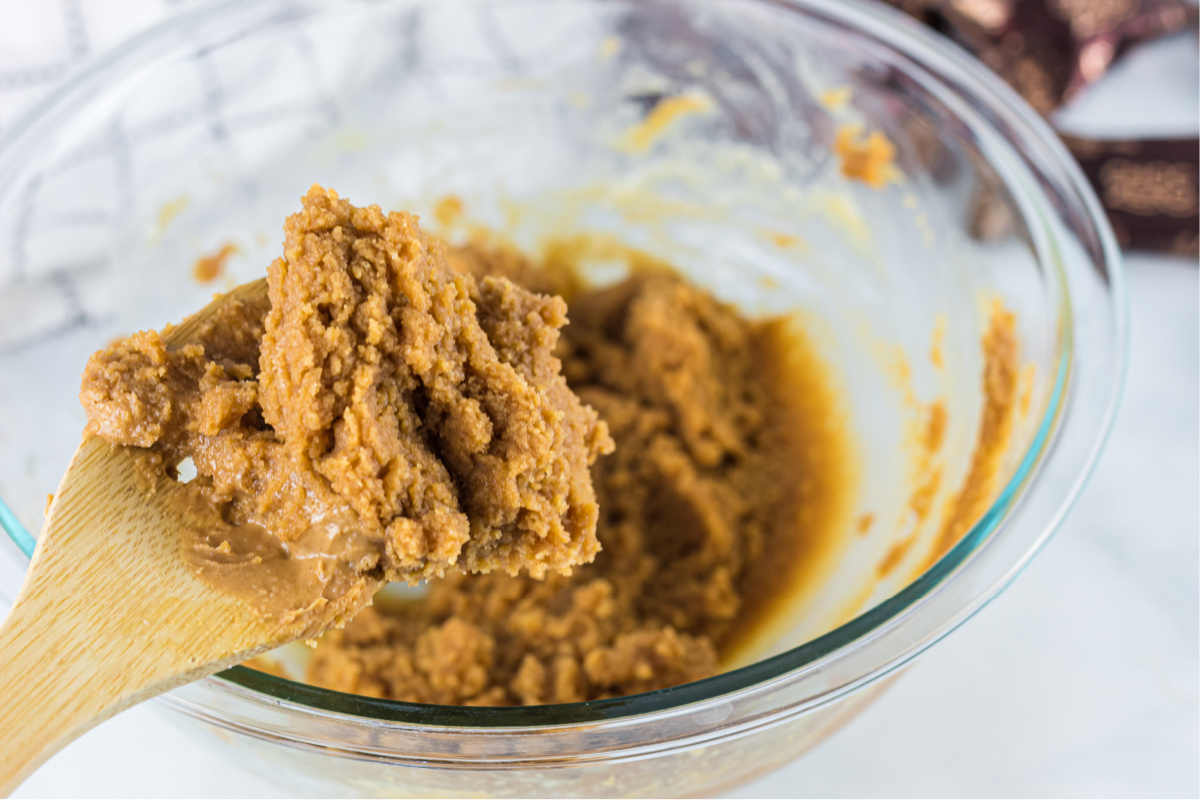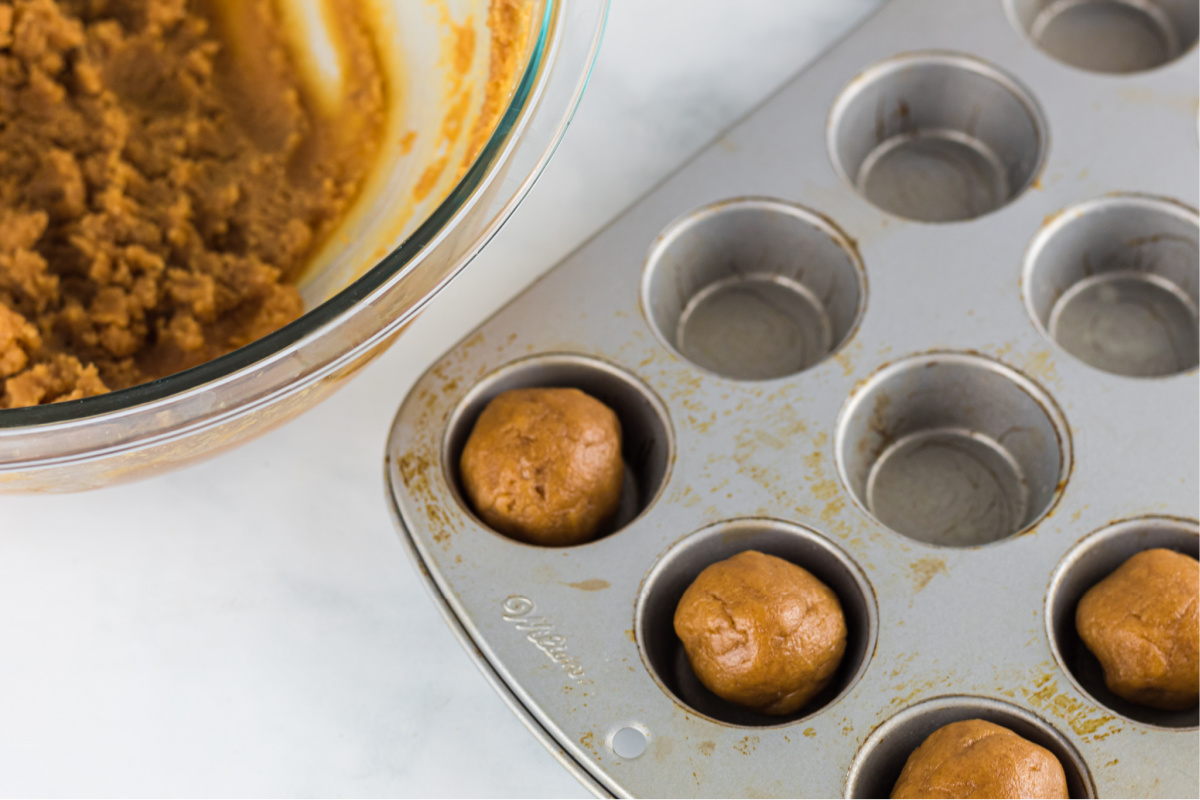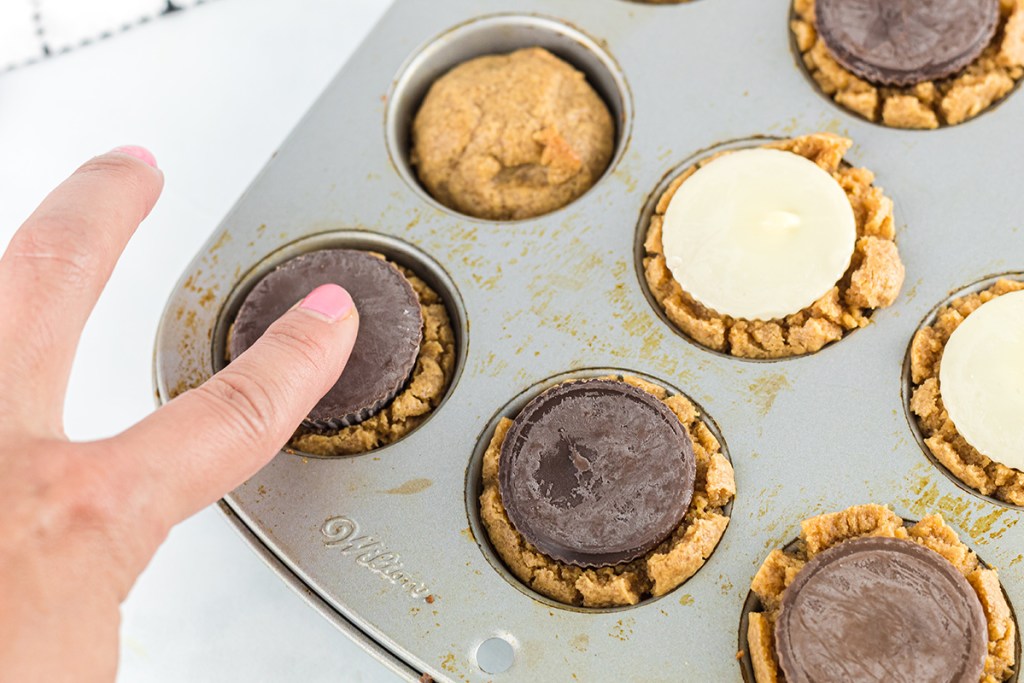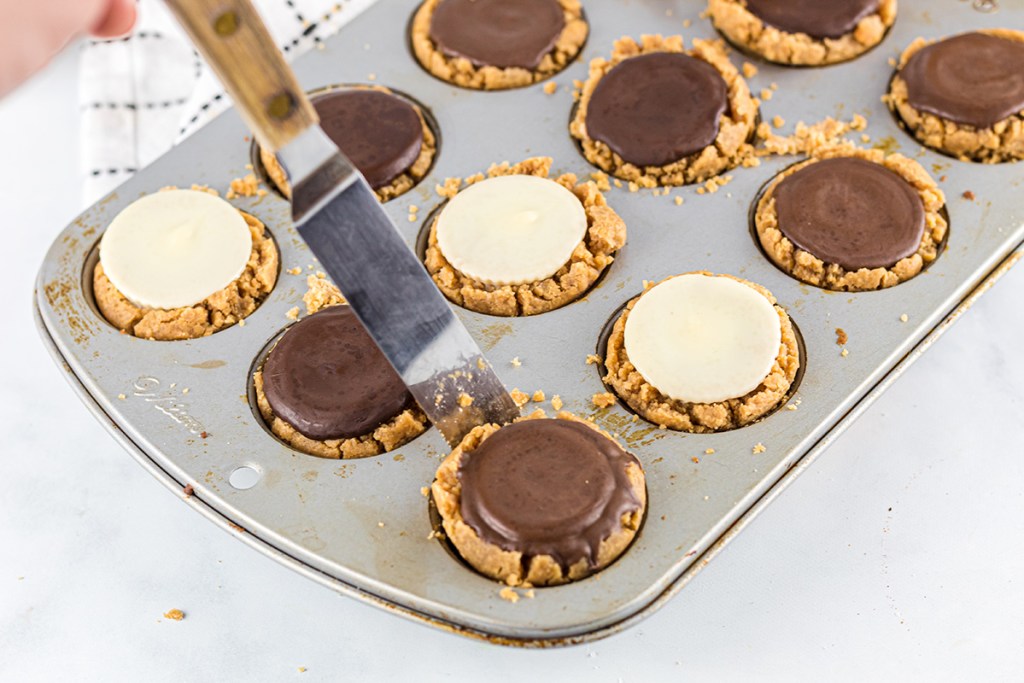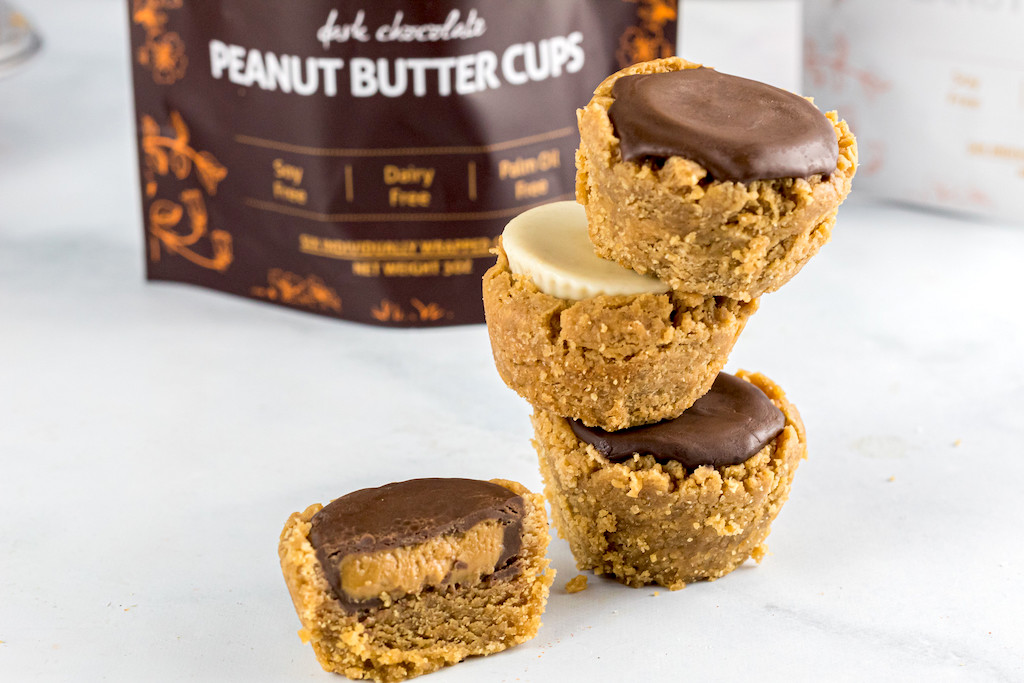 ---
Print
Keto Peanut Butter Cup Cookies
yield: 12 SERVINGS
prep time: 5 MINUTES
cook time: 15 MINUTES
total time: 20 MINUTES
Combining our classic peanut butter cookies recipe with ChocZero chocolate peanut butter cups results in a simple and scrumptious keto cookie that all will love.
Directions
1
Preheat oven to 350 degrees.
2
In a large bowl, mix together all the peanut butter and erythritol until completely blended. Then add in the egg and mix.
3
Roll out 1-inch size cookies and place them on a parchment-lined baking sheet , or opt to put them in a greased mini muffin tin (which is what I did). If you are using a baking sheet, softly press cookies down with the bottom of a glass to flatten.
4
Bake for 10-13 minutes. If you are using a muffin tin, you will need to increase the baking time to 15 minutes.
5
Remove cookies from the oven and let cool for at least a few minutes before placing peanut butter cups into the peanut butter cookie.
6
Store in an airtight container at room temperature and enjoy!
Nutrition Information
Yield: 12, Serving Size: 1
Amount Per Serving: 219 Calories | 16g Fat | 13g Total Carbs | 5g Fiber | 6g Sugar Alcohol | 9g Protein | 2g Net Carbs
---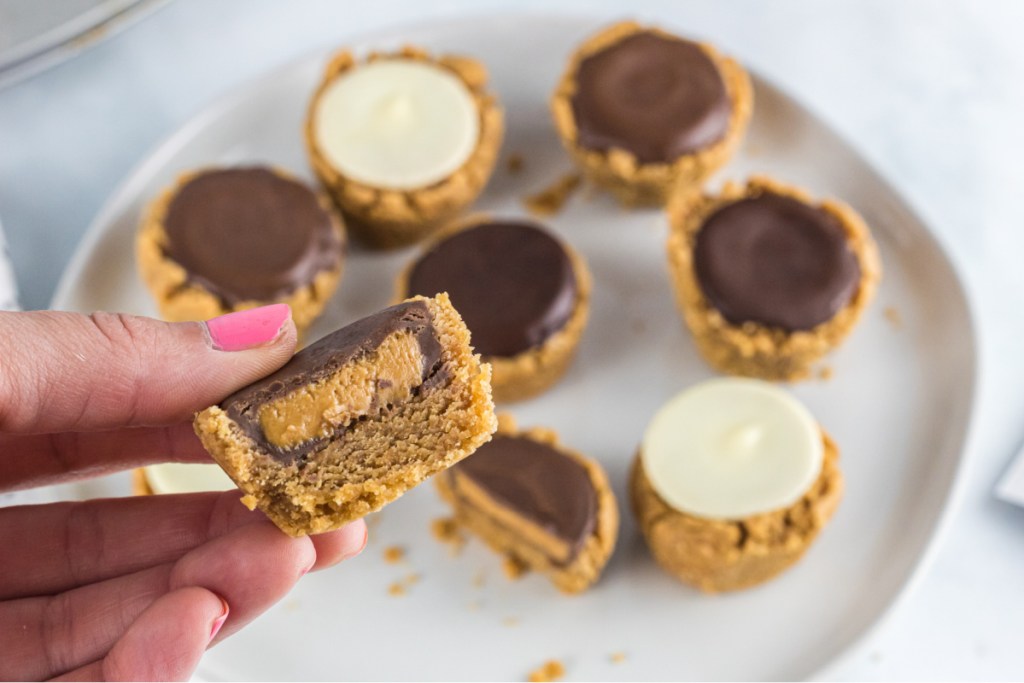 YUM! Peanut butter chocolate heaven!
You can't tell me that your mouth isn't watering to try out one of these decadent candy-center cups. And to think they're actually low carb. 🤯 Better yet, my boys couldn't even tell the difference from traditional Reese's!
My team member, Jenna, gave this recipe a test for me (as pictured above), and here's what she had to say:
"My mom used to make peanut butter cup cookies all the time when I was younger. My favorite way to eat them was when they were fresh out of the oven and the peanut butter cups were just added and slightly melted.
These keto ones truly hit the spot. What an amazing keto twist on the classic! And these peanut butter cups from ChocZero are just perfect – I used the dark chocolate in mine, but now I want to try all the flavors." – Jenna
---