Pull-Apart Keto Monkey Bread – A Treat For the Entire Family!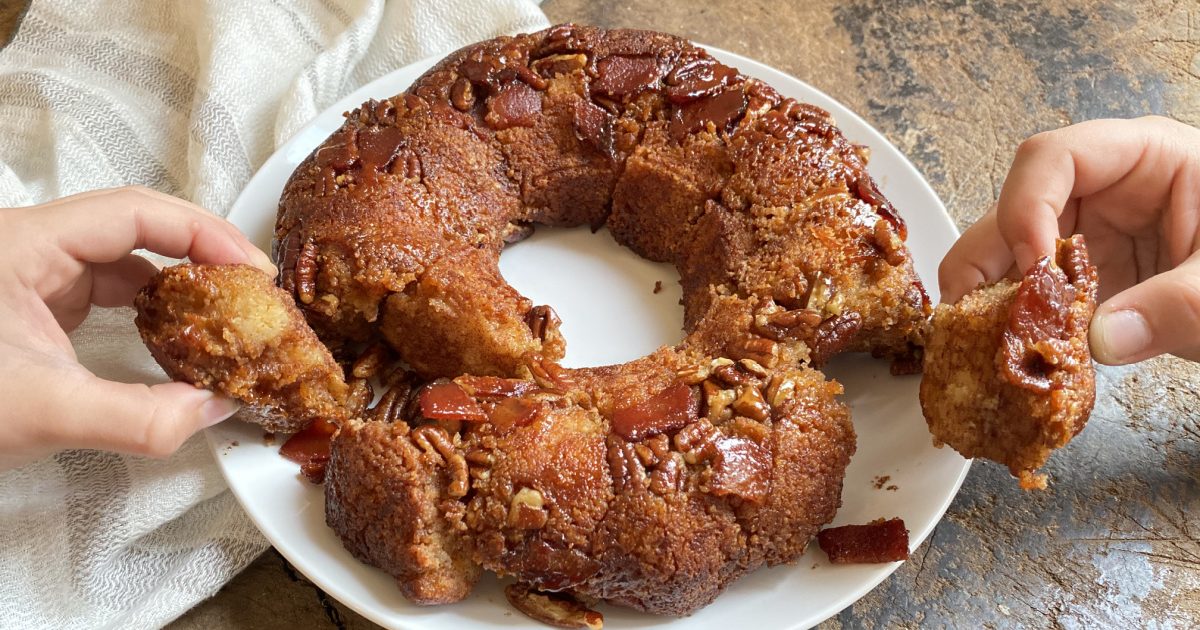 If you're craving something ooey-gooey and sweet, keto monkey bread is the answer!
It's time to feed your craving without all of the added sugar and carbs. My pull-apart keto monkey bread is packed with caramelized butter full of ooey-gooey goodness.
This low carb dessert recipe is the ultimate keto indulgence!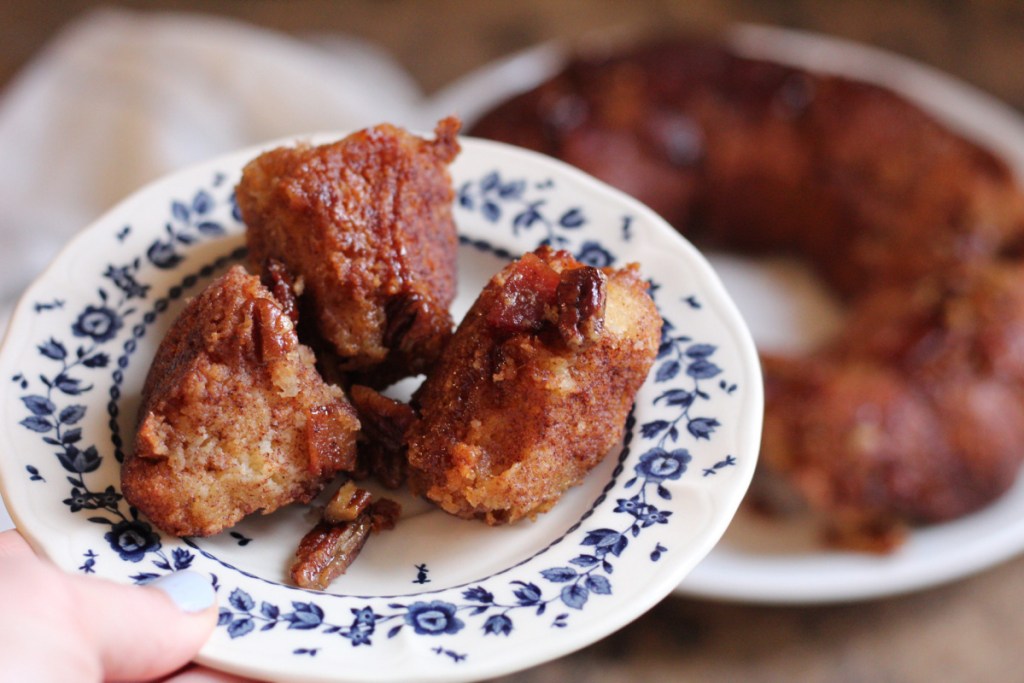 Just like grandma used to make!
I remember when I was a kid this was my absolute favorite treat when I went to grandma's house. Who else remembers rolling out the biscuit dough and throwing them into the bundt cake pans? Well, we're still going to be throwing the dough into the cake pan as we did back in the day, but this time around it will be keto-friendly dough!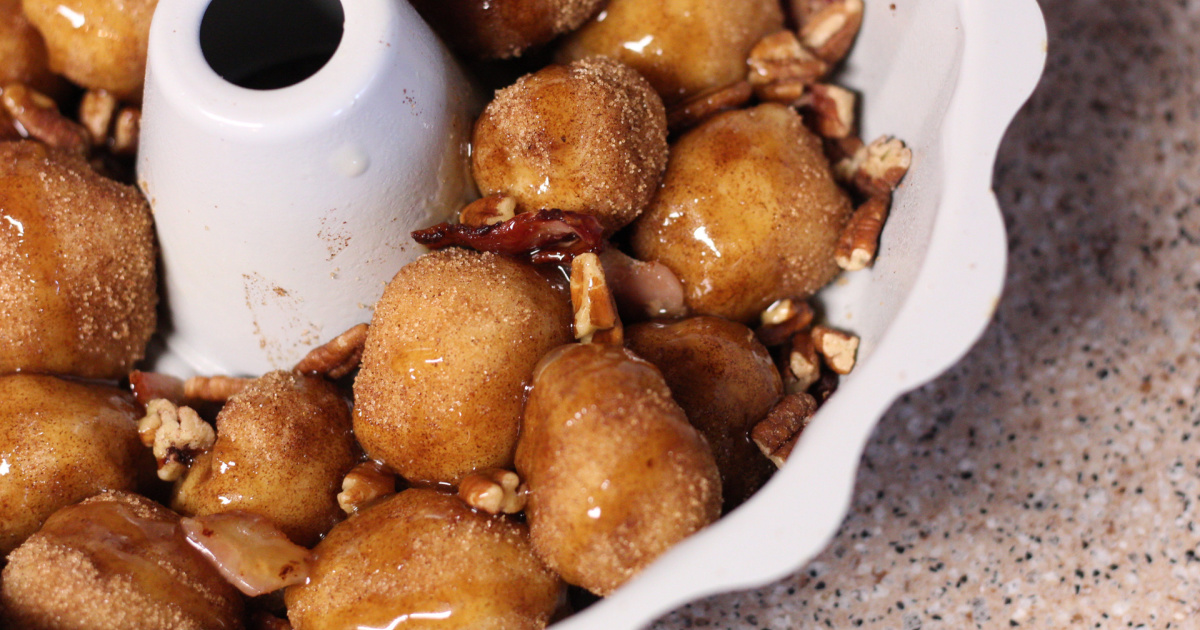 Add in some crunch for a yummy surprise!
I love to add bacon crumbles and pecans to my monkey bread to add a little bit of savory flavor with the sweet. You could even add in some of your favorite keto fruit as well like raspberries or strawberries.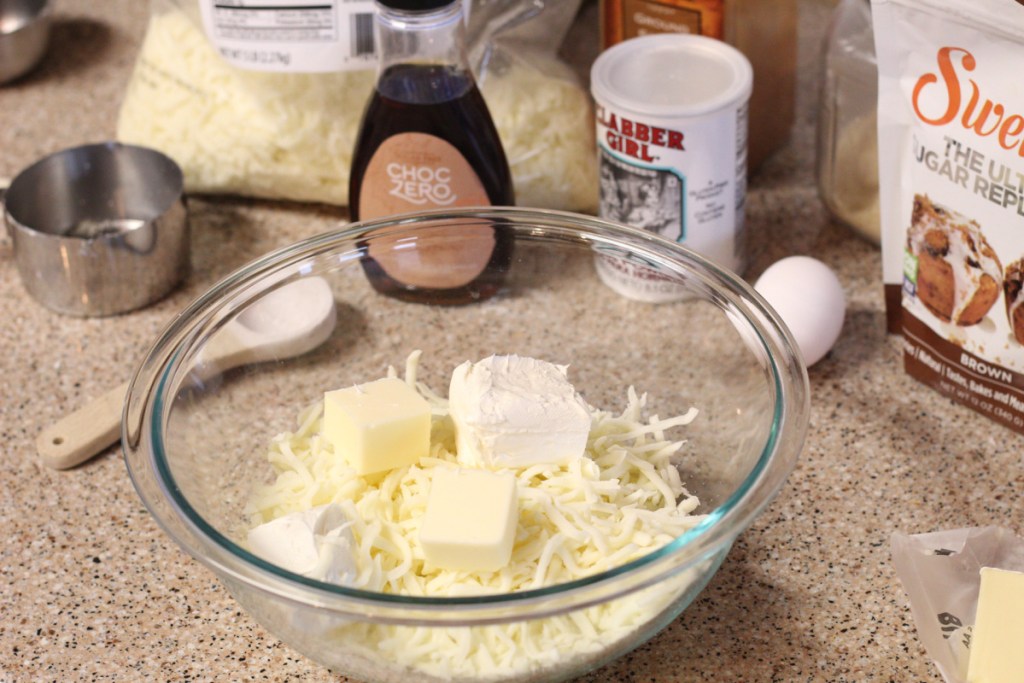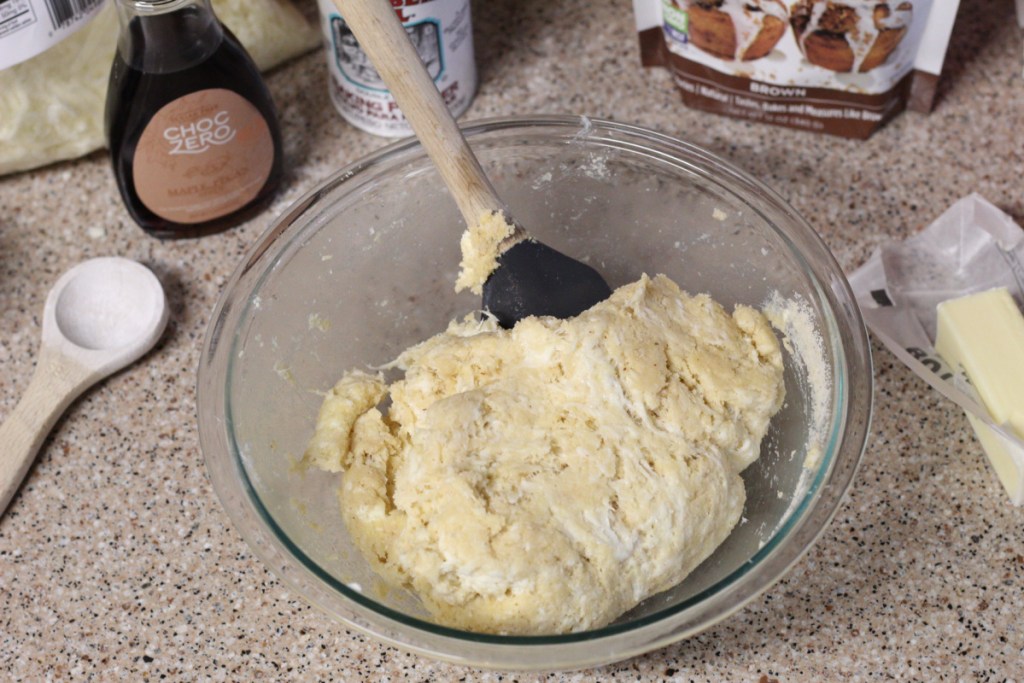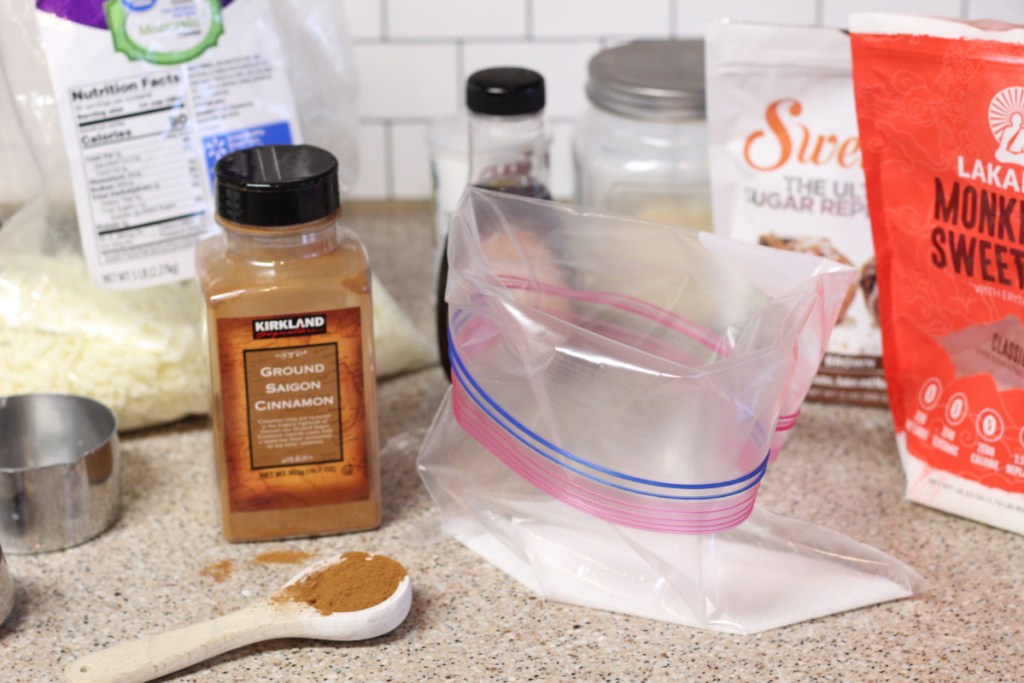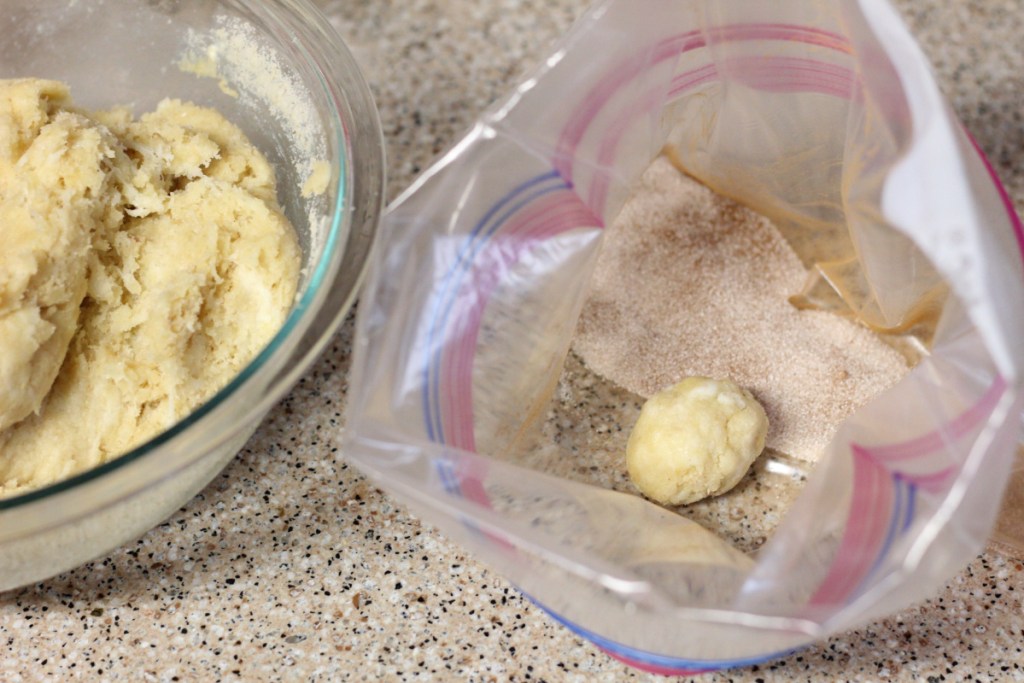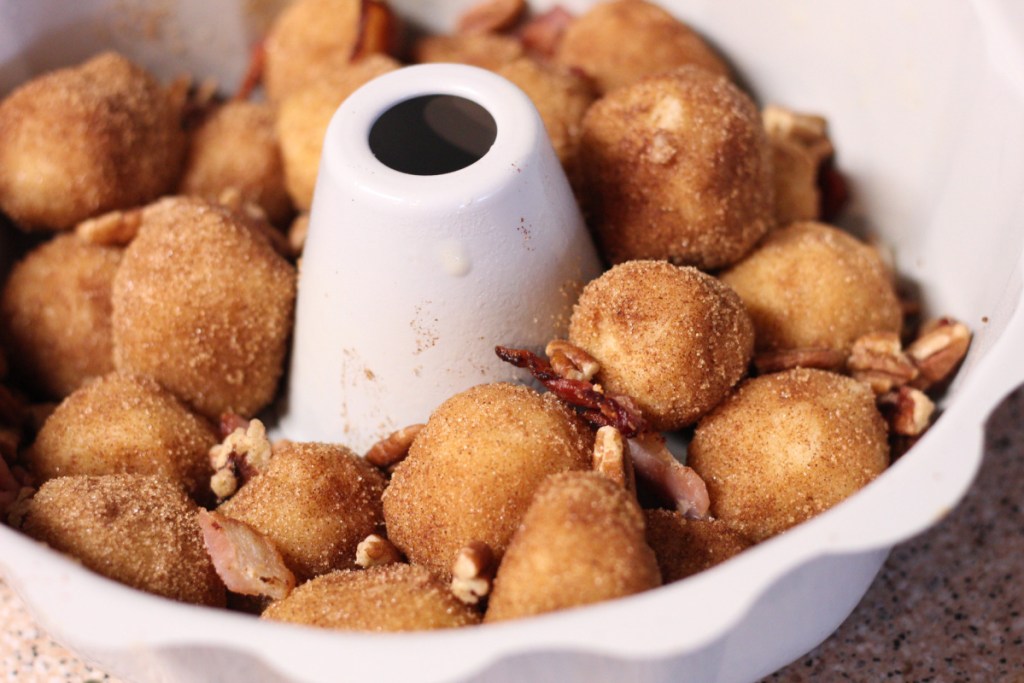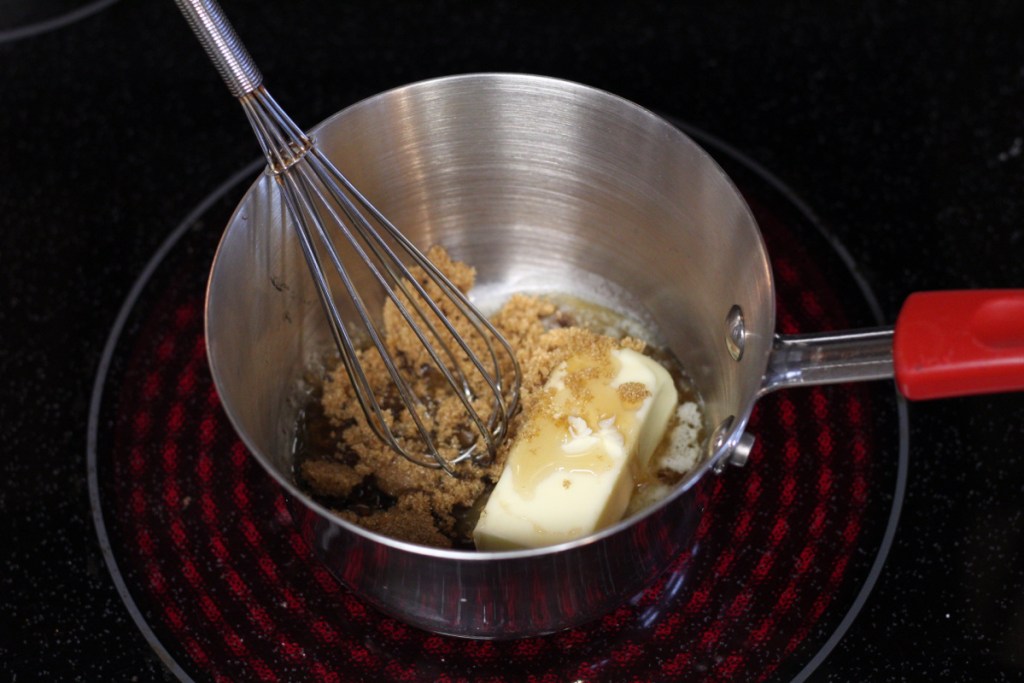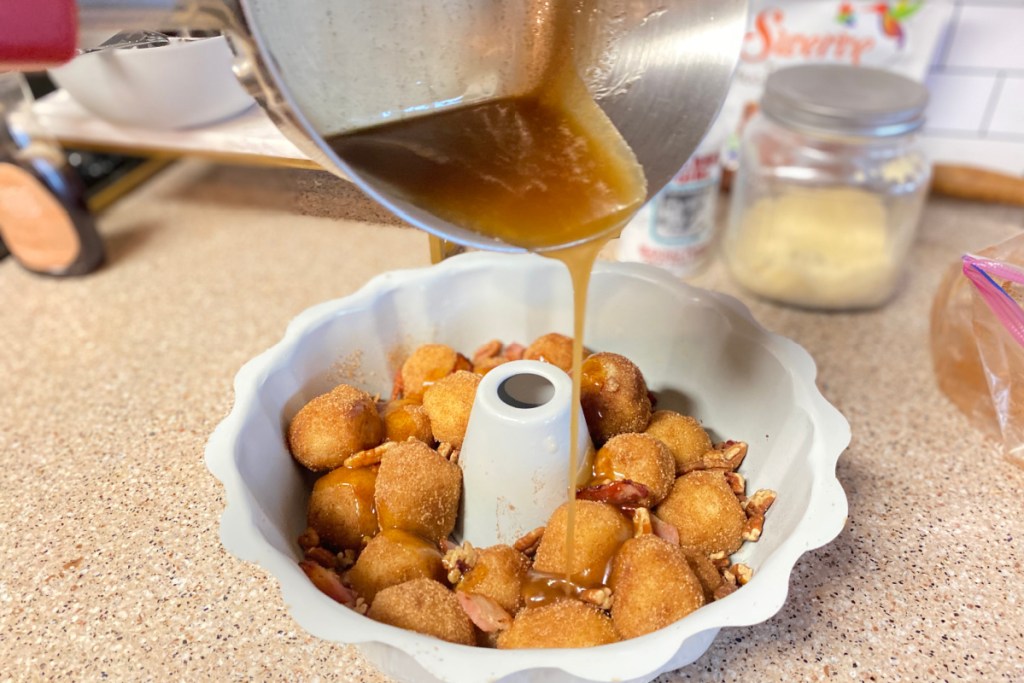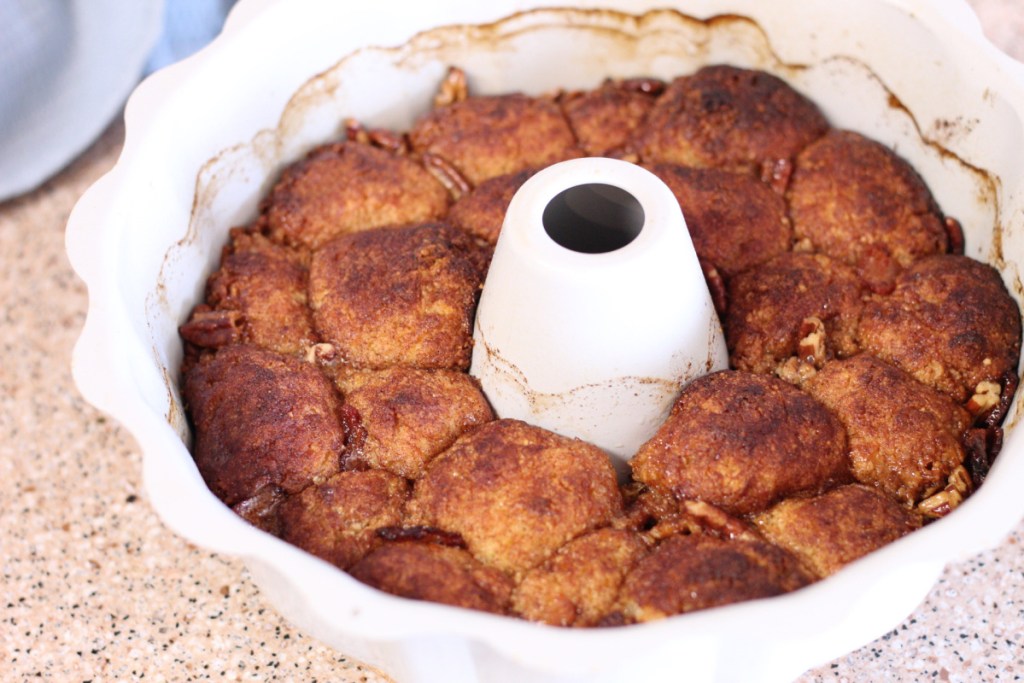 ---
Print
Pull-Apart Keto Monkey Bread
yield: 8 SERVINGS
prep time: 20 MINUTES
cook time: 35 MINUTES
total time: 55 MINUTES
This keto monkey bread tastes just like the one Grandma used to make, but without all the added carbs and sugar!
Ingredients
Keto Dough:
1 1/2 tablespoons baking powder
2 1/2 cups mozzarella cheese
3 oz. cream cheese
2 tablespoons butter
1 egg, room temperature
2 teaspoons vanilla extract
2 teaspoons cinnamon
Sticky Butter:
Toppings (optional):
6 strips of bacon crumbled
1/2 cup pecan crumbles
Directions
1
To make your dough:
In a bowl, mix together almond flour and baking powder. Set aside.
2
In a microwave-safe dish, melt the mozzarella cheese, cream cheese, and butter together in the microwave for about 30 seconds. Stir and add additional 30 seconds until cheese has melted. Mix well.
3
Next add the flour mixture, egg, and vanilla extract to the melted cheese mixture. Knead the dough until it forms into a sticky ball. You can use a stand mixer to mix the dough, or by hand is fine. If your dough is too sticky, keep mixing! Also, covering it and leaving it in the fridge for a few minutes will help to reduce the stickiness.
4
Separate the dough in half and then keep dividing in half until you have all the dough made into 1"-2" dough balls. This yields about 24 dough balls.
5
Add keto granular sweetener and cinnamon to the large Ziploc bag. Add in dough balls and shake until all dough balls are coated well.
6
To make the sticky butter:
In a saucepan, add butter, keto maple syrup, and brown Swerve. Bring to a boil over medium heat. Remove from stove and set aside.
7
Assembling the monkey bread:
Preheat oven to 375 degrees. Lightly grease a baking pan such as a bundt pan and set it aside. If you're worried about the monkey bread sticking, you can also use parchment paper.
8
Add bacon crumbles and pecans to the bottom of the bundt cake pan, if desired. Next, add in the dough balls. Drizzle the sticky butter over dough balls.
9
Bake in the preheated oven for 30 minutes. If your bread is browning too quickly (this can happen with keto baking) add a piece of foil over your pan to prevent burning.
10
Remove keto monkey bread from the oven and let cool for at least 5 minutes. Grab a large plate and flip over the bundt cake pan onto the plate. Serve keto monkey bread and enjoy!
Nutrition Information
Yield: 8, Serving Size: 4 dough balls
Amount Per Serving: 476.4 Calories | 40.9g Fat | 27.9g Total Carbs | 8.2g Fiber | 2.5g Sugar | 13.8g Erythritol | 17.2g Protein | 5.9g Net Carbs
---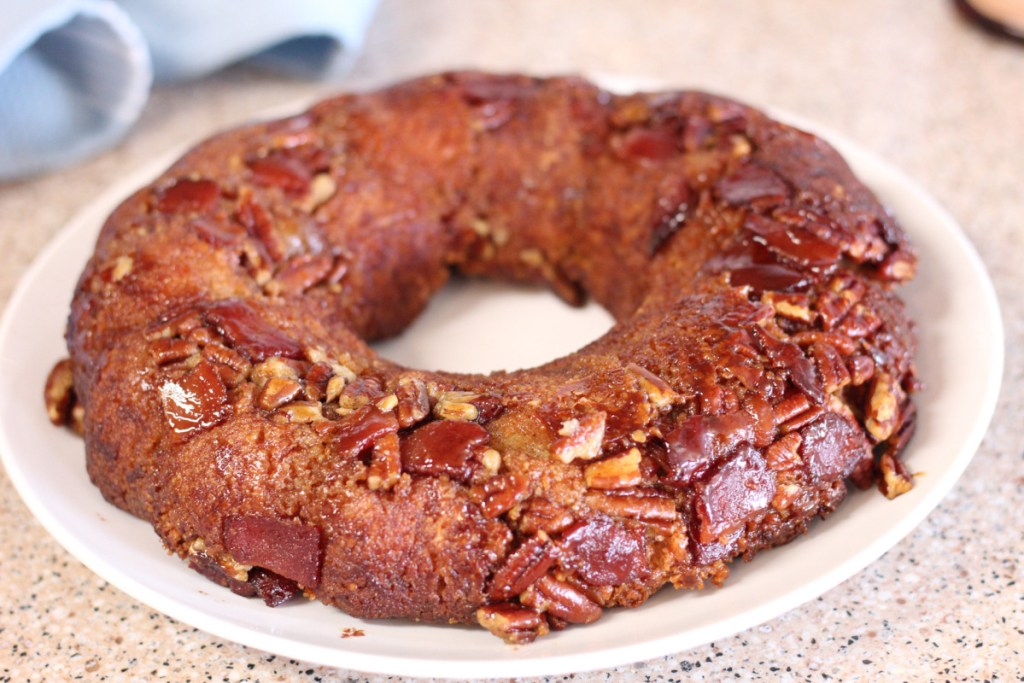 Living the keto life is sweeter than ever!
Grab a cup of coffee and a piece of this sweet and cinnamony keto monkey bread and you'll feel like you've died and gone to low carb heaven. Never in my wildest dreams did I think that I'd be able to have all of my favorite desserts while living the keto life, but here's one perfect example and it's better than I imagined!
My Hip sidekick Jenna tried out this recipe and here's what she thought:
"This recipe brought back memories of Sunday mornings when I was a kid! My mom used to make monkey bread often and sometimes she would even put Hershey Kisses in each piece. This keto monkey bread has such a great flavor and was totally fun to make.
The butter sauce was my absolute favorite part and I highly recommend adding the pecans, they are the perfect addition to this tasty recipe. My daughter refused to believe that this was cheese-based when I told her."
---
Want more keto breakfast ideas? Make this keto French toast next!