Our Keto Lasagna Stuffed Chicken is Bursting with Italian Flavor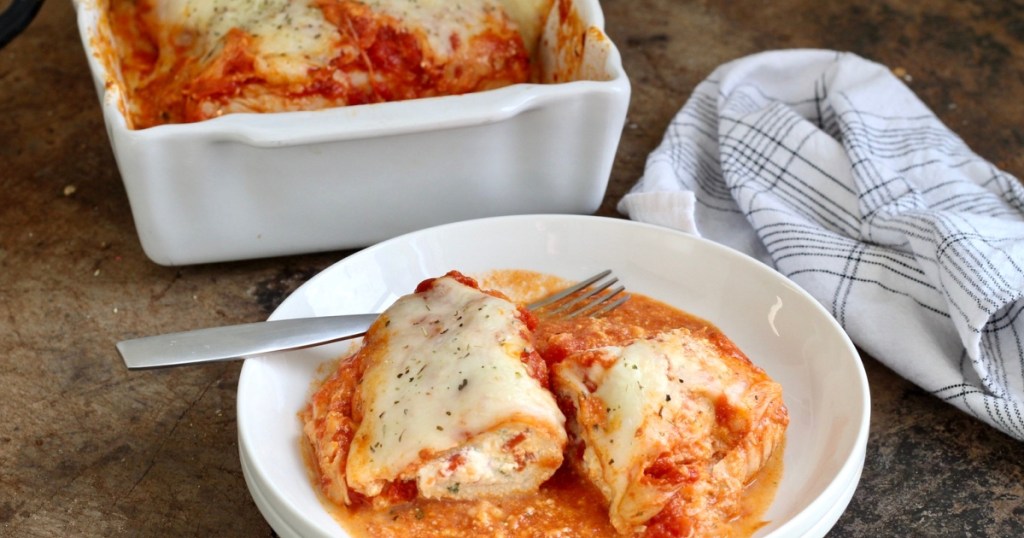 Italian cuisine gone low carb!
I love Italian food so much, and combining two of my favorite things together in one delicious keto-friendly recipe is like pure magic! In this keto recipe, you won't even miss the pasta, that's how good it is. All the delicious lasagna flavor without all the added carbs.
Introducing keto lasagna stuffed chicken!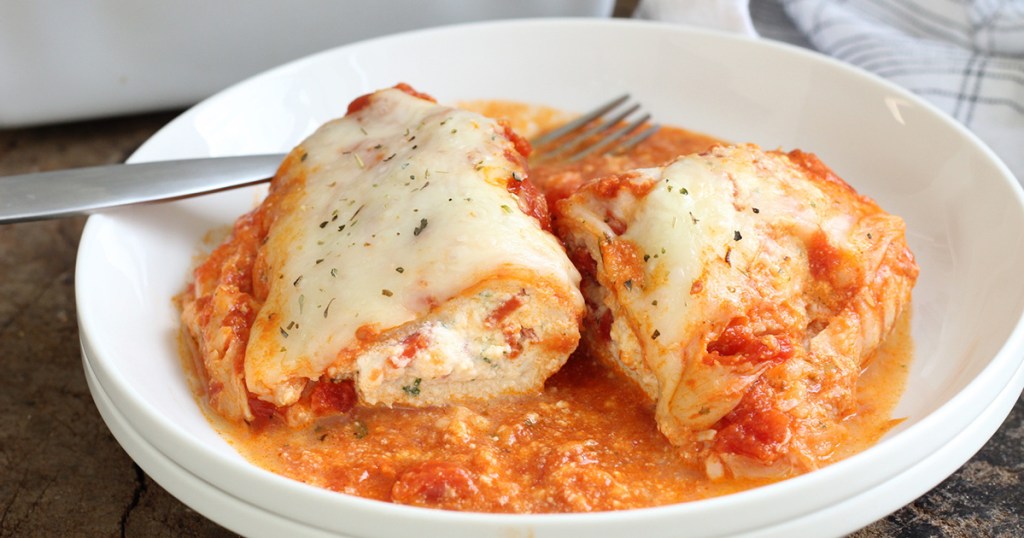 Tenderized chicken breasts packed with ricotta cheese, pepperoni, and seasoning, then covered with Rao's marinara (or your fave low carb pasta sauce), and melted mozzarella cheese… if that doesn't scream Italian food then I don't know what does!
This will be your family's new favorite dinner and they'll never even realize that it's low carb.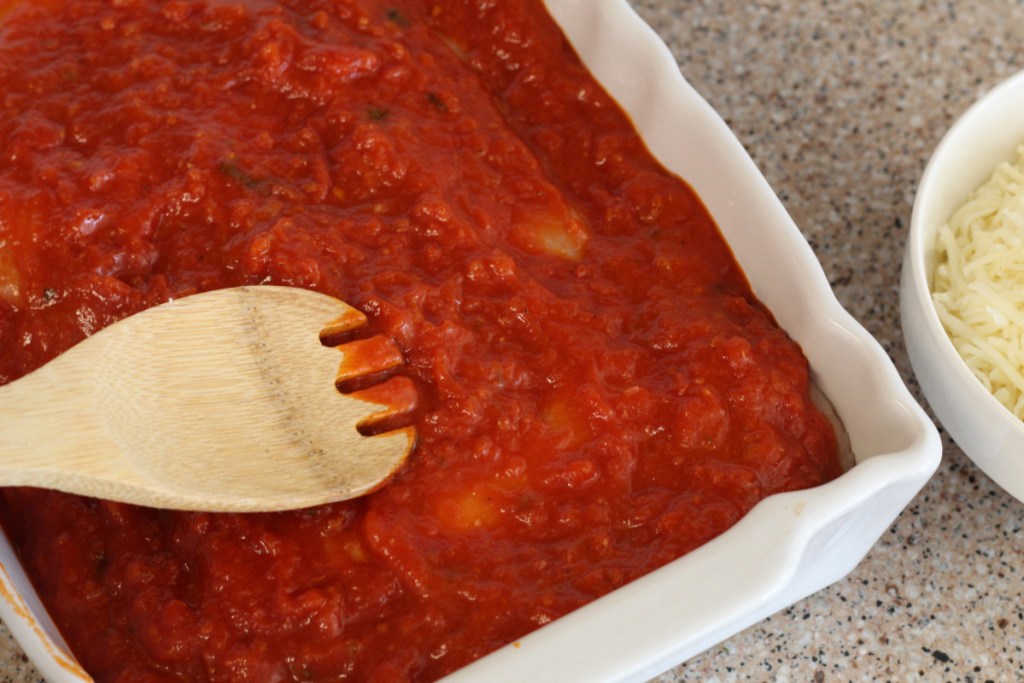 Hip tips for making the best keto lasagna stuffed chicken:
If you're not a fan of ricotta cheese, you can easily substitute it with cream cheese.
Prep this keto casserole in the morning, then pop it in the refrigerator until you're ready to bake.
Have you ever considered adding pepperoni to your spaghetti or lasagna? I have done this for years and the pepperoni brings so much flavor to the sauce. If you've never tried it, you're missing out!
Use your favorite keto-friendly marinara sauce such as my top pick, Rao's.
If you want to get in some veggies, feel free to add in sliced zucchini or serve with zoodles!
---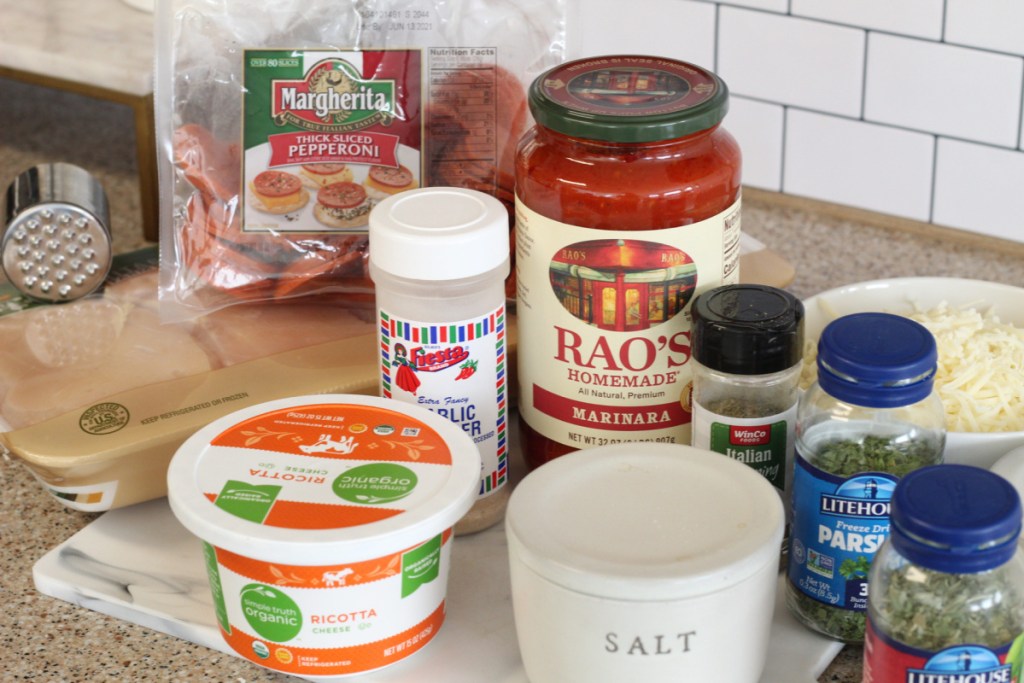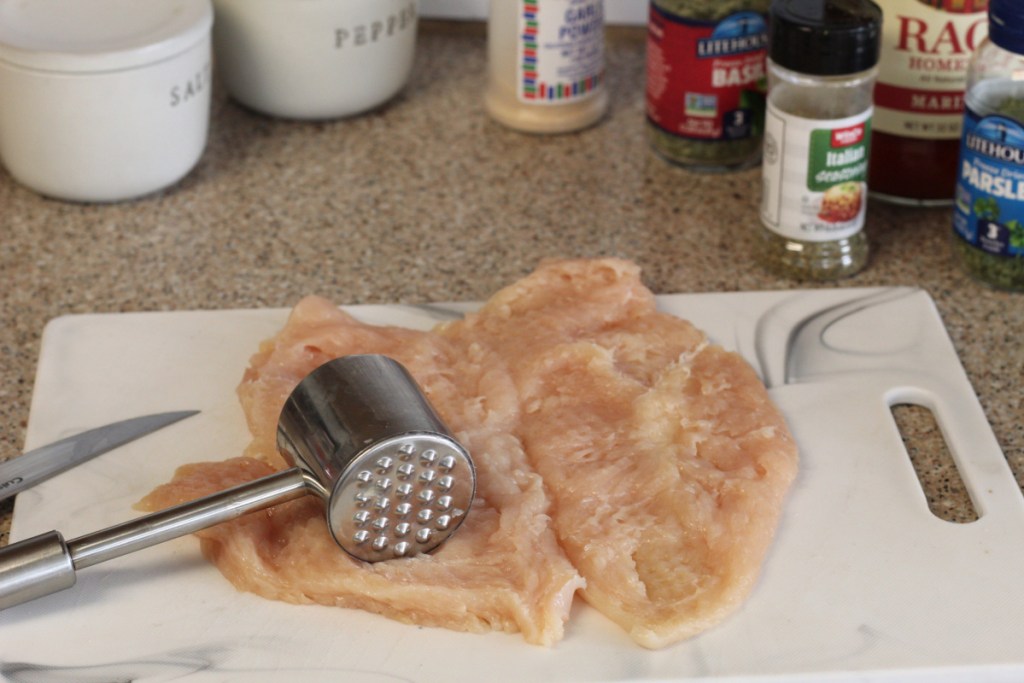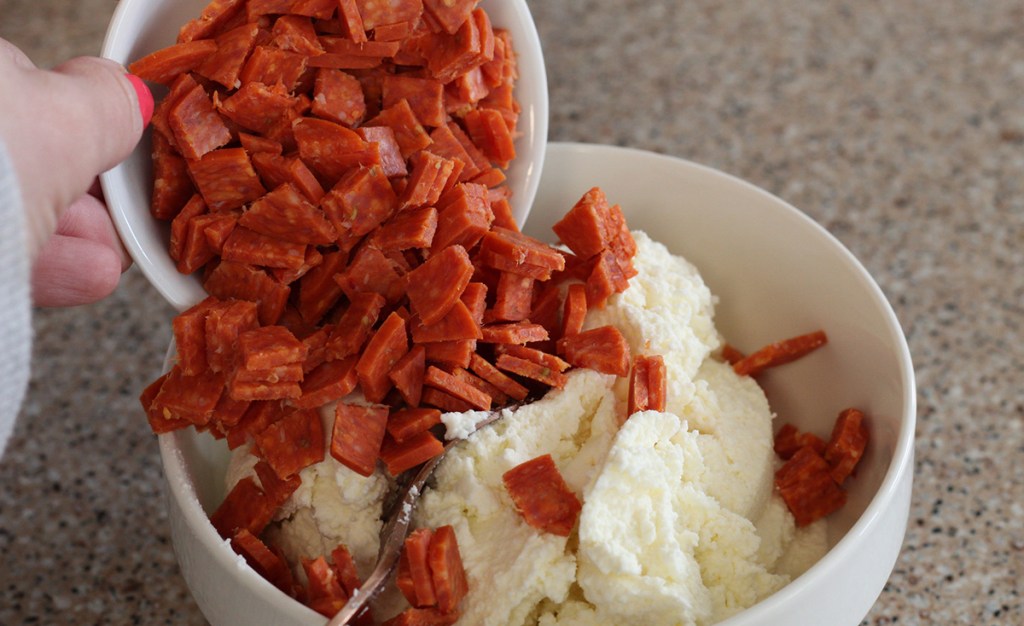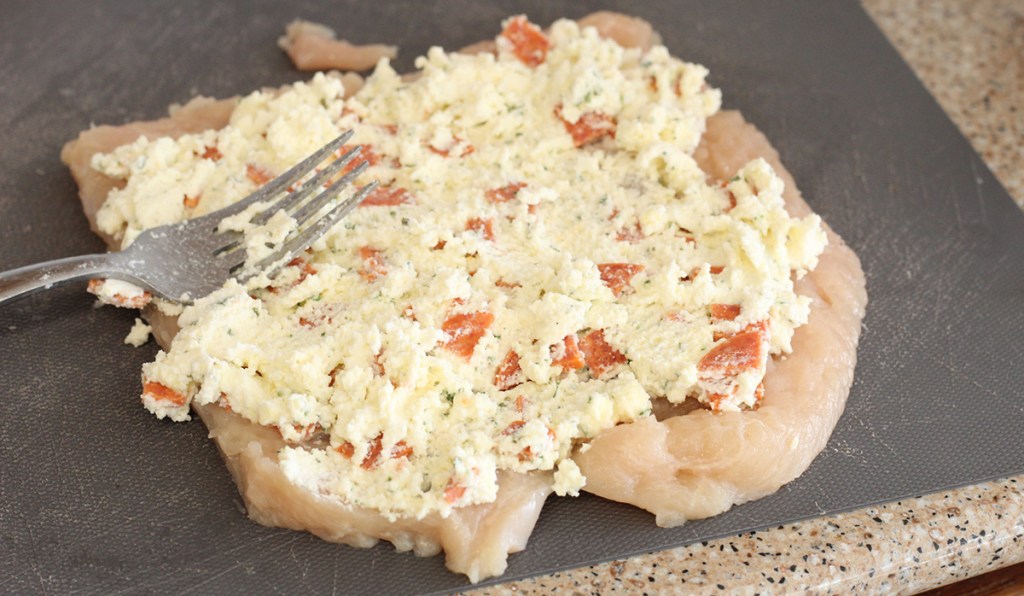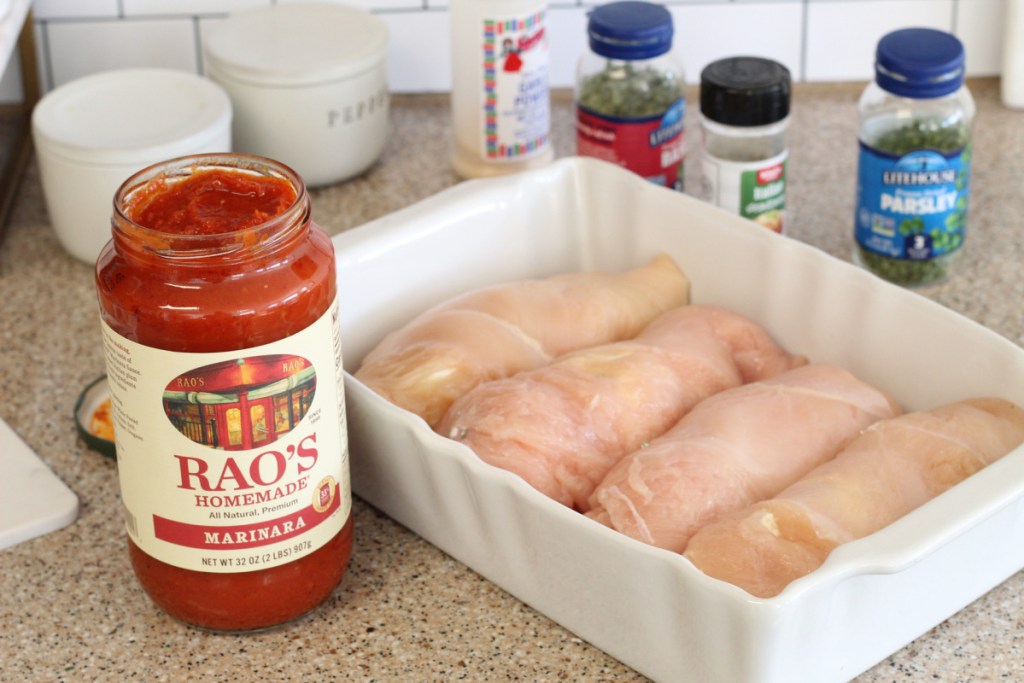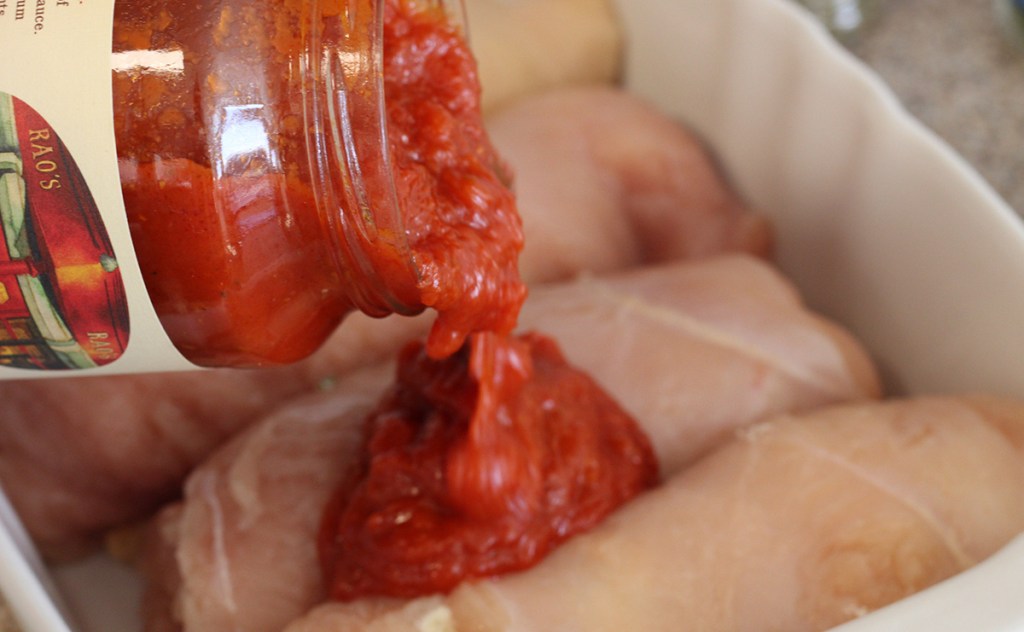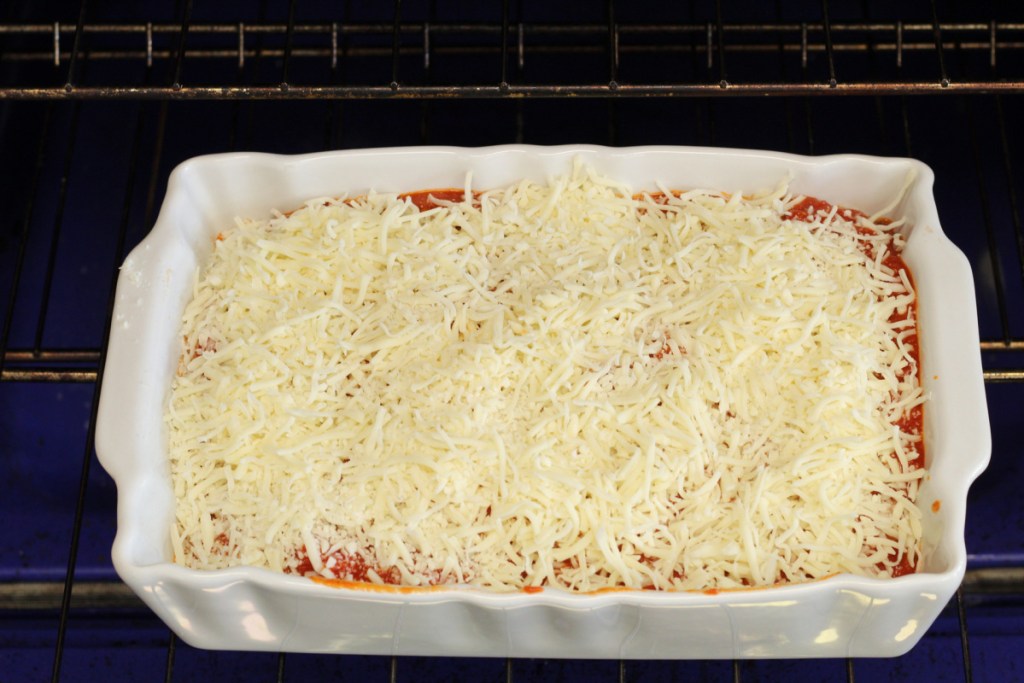 ---
Print
Keto Lasagna Stuffed Chicken
yield: 6 SERVINGS
prep time: 15 MINUTES
cook time: 40 MINUTES
total time: 55 MINUTES
Flavorful keto lasagna stuffed chicken has all the Italian flavors you love without all the added carbs. Cheese, chicken, spices, & sauce... this is what keto dreams are made of.
Ingredients
4 medium-sized chicken breasts
1 teaspoon salt
1/2 teaspoon pepper
1 teaspoon Italian seasoning
1 teaspoon garlic powder
15 oz. jar ricotta cheese
20 pepperoni slices, diced into small cubes
1 teaspoon basil, dried
1 teaspoon parsley, dried
1 egg
8 oz. bag mozzarella cheese
Directions
1
Preheat oven to 375 degrees.
2
On a cutting board, butterfly chicken breast and pound with a meat tenderizer until chicken is 1/4" thick. Season chicken with Italian seasoning, salt, pepper, and garlic powder.
3
In a mixing bowl, add ricotta cheese, diced pepperoni, basil, parsley, and egg. Mix all ingredients together.
4
Add a spoonful of ricotta cheese filling to chicken breast and spread out evenly. Roll up each chicken breast and place in a 9x13 casserole dish.
5
Pour marinara sauce over chicken breast and top with shredded mozzarella cheese.
6
Bake in preheated oven for 40 minutes.
Nutrition Information
Yield: 4, Serving Size: 1 stuffed chicken breast
Amount Per Serving: 698.4 Calories | 41.0g Fat | 12.3g Total Carbs | 1.3g Fiber | 8.3g Sugar | 0 Sugar Alcohol | 0 Erythritol | 72.3g Protein | 11.0g Net Carbs
---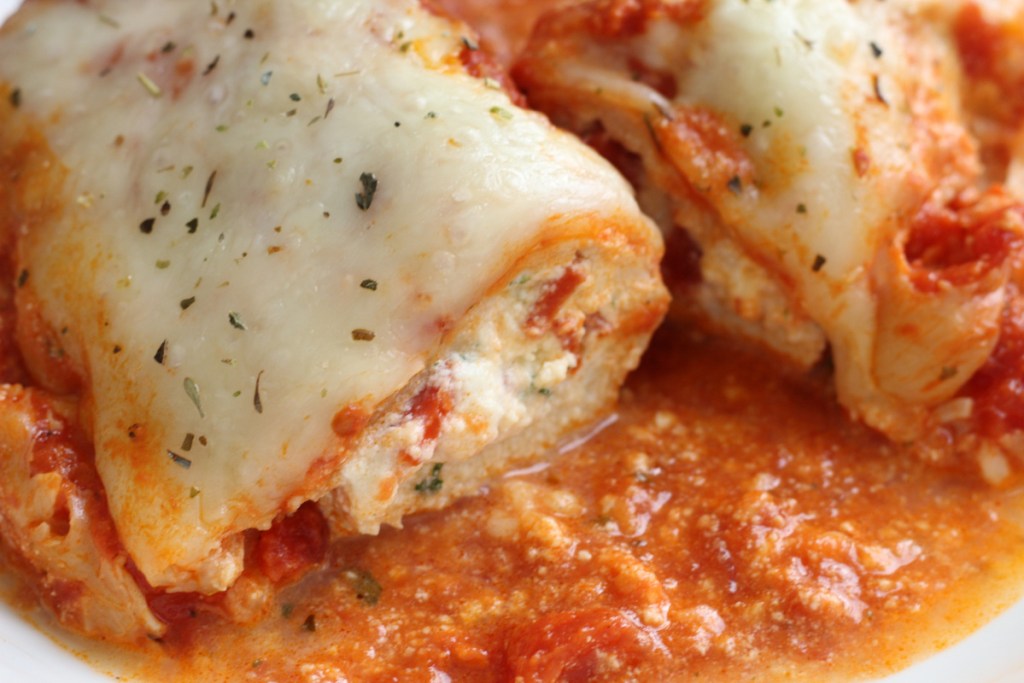 That's amore!
This is such a quick throw-together keto recipe that's packed with so much flavor! It freezes and reheats beautifully, and would be a great dish to drop off to a friend who's a little under the weather and doesn't feel like cooking.
Next time I plan to make our buttery garlic keto breadsticks to enjoy with this keto lasagna stuffed chicken! YUM.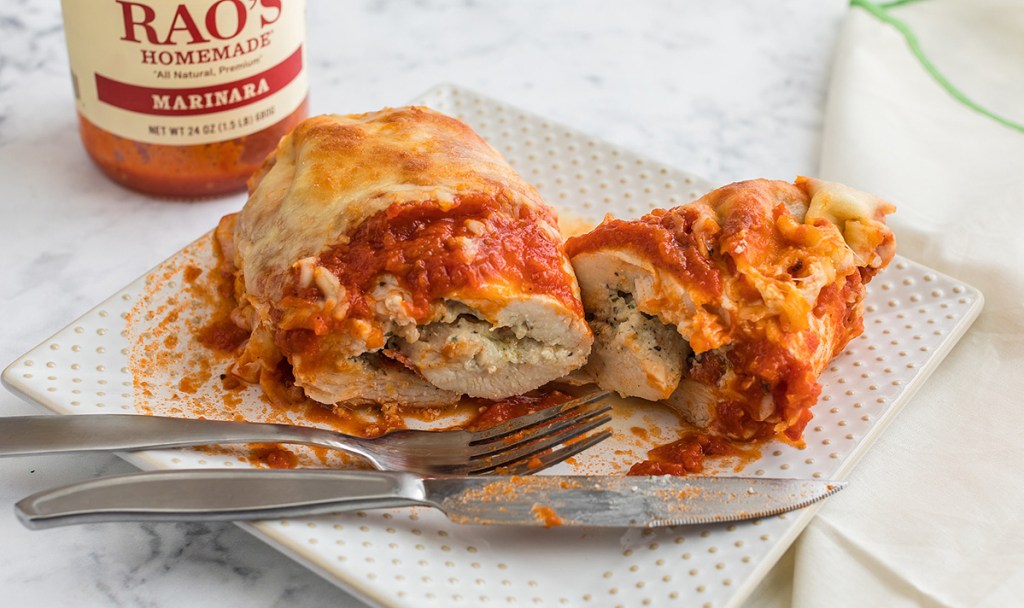 Here's what my teammate Jenna had to say after making this keto lasagna stuffed chicken:
"This is the most amazing dinner I've had in a long time. The idea of stuffing chicken breasts sort of intimidates me, but this was so easy. Since they are butterflied AND flattened, there was no need to hold them together with toothpicks or string. And that flavor – WOW! I loved every bite of this dish, and definitely ate more than a serving size. I won't even miss lasagna thanks to this yummy recipe!"
---